<< #OurChallengeOurHope Homepage
When Brown v. Board Education was passed sixty-five years ago, digital devices were non-existent. Educators hoped their students had appropriate tools, such as pencils and paper, to utilize in their classrooms. Today, digital tools are a no-brainer in classrooms, but what happens when students need access to those same digital tools at home to complete homework assignments or to actively extend their learning beyond textbooks?
In February, our #OurChallengeOurHope campaign will explore the progress made in closing the digital equity gap and highlight innovative schools and districts working to eliminate the remaining disparities, especially for their historically underserved students.
---
COMING SOON: Digital Learning Day 2020
On February 27, schools and classrooms across the country will showcase how technology is transforming learning for thousands of students and teachers as part of Digital Learning Day 2020. To celebrate, All4Ed will host a webinar highlighting innovative schools and districts that are providing equitable digital access to students with the help of creative funding solutions, strategic resources, and community and state partnerships.
---
RESOURCES
AP: 3 million US students don't have home internet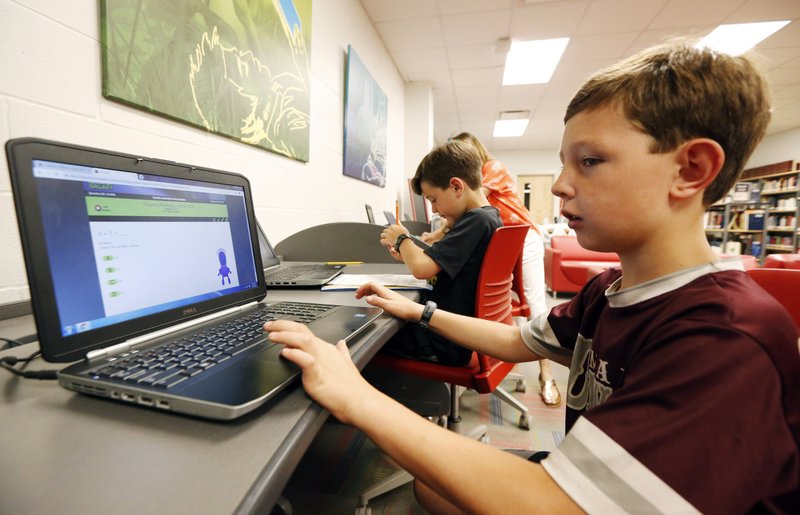 Nearly 3 million students do not have internet access at home. According to this Associated Press analysis of census data, these students are more likely to be students of color and students from low-income families.
The Digital Divide and Education Equity
In a recent survey by ACT Center for Equity in Learning, 85 percent of students who reported having access to only one device at home were historically underserved.
Strategies for Tackling Digital Equity
If education leaders hope to ensure equitable education opportunities for all students, then they need to consider strategies for providing equitable access to digital learning both inside and outside of school, writes Beth Holland, digital equity project director at the Consortium of School Networking (CoSN) in Getting Smart. This means addressing three critical issues: access to the Internet, access to devices, and the digital literacy to understand how to leverage these tools
Closing the Digital Homework Gap
There's no question that education technology generally has become a staple of 21st century learning experiences, but it also threatens to widen an existing divide between students who have home internet access and those who don't, writes All4Ed President and CEO Deb Delisle in Education and Career News
Digital Equity: How Far Have We Come?

Three district leaders share strategies and lessons learned on how best to tackle digital equity in EdTech: Focus on K–12.