Advancing Innovation and Equity in America's Schools
Future Ready Schools® (FRS) helps innovative educators ensure that each student graduates from high school with the agency, passion, and skills to be a productive, compassionate, and responsible citizen.
Through FRS's tools and resources, district and school leaders apply evidence-based practices resulting in engaging student-centered learning environments that empower robust learning opportunities, anytime, anywhere.
The FRS network focuses on leadership. We help district teams set a vision for the student outcomes and school experiences that today's modern learners need to thrive. We emphasize goal setting using our research-based framework that advances policies to equitably deliver strong instruction, personalized professional learning, and creative community partnerships. Coupled with robust technology infrastructure and sustainability models – we build leadership capacity so that school systems can offer flexible, rigorous, and equitable learning opportunities to each student.
The FRS Way
We believe every child—regardless of the zip code they call home—must graduate from high school and deserves
a personalized and robust student-centered learning environment where students learn in and out of traditional school settings;
learning experiences that prepare students for an increasingly technology-driven workforce and world;
work-based opportunities that tap into passions, purpose, and interests for deeper engagement and multiple pathways to success in life;
innovative research-based instructional strategies facilitated by caring and qualified teachers; and
a clear exploration of options through which every child achieves postsecondary success.
Why Our Work Matters
Nearly 17 million of America's 53.1 million children are unplugged from instruction because their families lack home internet access. This "homework gap," has contributed to significant opportunity gaps, particularly for students from marginalized communities. Beginning in spring 2020, many districts tapped federal, state, and local funding to provide all students with the connectivity and devices necessary for home-based remote learning. Now, the Rescue Plan Act of 2021 and subsequent federal investments provide ample opportunities for education leaders to close opportunity gaps and realize the promise of technology for America's public school students. FRS can help ensure that this investment is not squandered.
Now, more than ever, the nation's schools face high demands to prepare students for an information-rich, high-tech, entrepreneurial, global economy that requires a highly skilled, knowledgeable, flexible, and capable workforce. Today, 80 percent of good-paying jobs require postsecondary education, according to Georgetown University's Center on Education and the Workforce.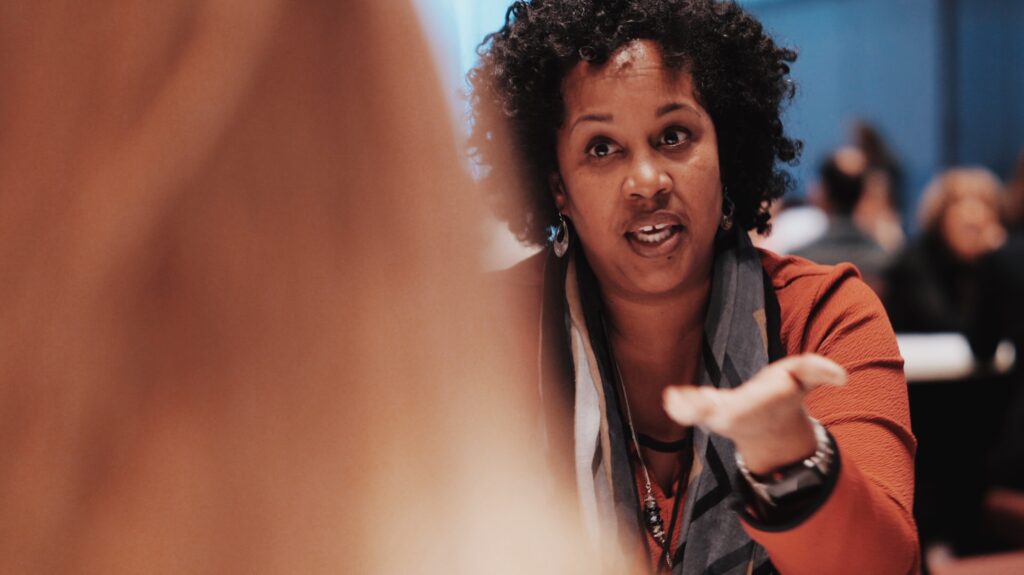 However, in 2017, fewer than 50 percent of Americans ages 25–64 years held a quality credential beyond high school, according to the Lumina Foundation. The statistics are even more alarming for Americans from historically underserved groups; only about 24 percent of Latinos and about 30 percent of African Americans held an associate's degree or higher in 2017.
This is a momentous time for education. Closing the digital divide and the homework gap remains one of America's most consequential challenges. The need to systemically address opportunity gaps resulting from our students' lack of ubiquitous technology access and devices—at home and school—is now an urgent economic, social, and moral imperative for our nation's future success.
Tools and Resources
FRS provides educators with research-based tools and resources that facilitate the modernization of schools and districts that support personalized, student-centered learning. FRS tools and resources include the following:
Research-based framework that allows for digital learning visioning, planning, and implementation
Five-step planning process for district digital transition
School leadership strands (district leaders, principals, technology leaders, instructional coaches, school boards, and librarians)
Personalized professional learning webinars; blog posts; national institutes and specialized workshops (online and in person); and other resources
FRS District Pledge for superintendents
All tools and resources are aligned with the evidence-based Future Ready Framework and focus on instructional leadership and systemic reform.
Subscribe to The FRS Mailing list
Our Work
FRS' tool and resources help support district and school leaders  with the modernization of schools and the implementation of personalized, student-centered learning.
For their first official guest of season 6, Adam and Carl invite none other than Tom Murray onto the podcast to discuss the ins …
Read More