<< #OurChallengeOurHope Homepage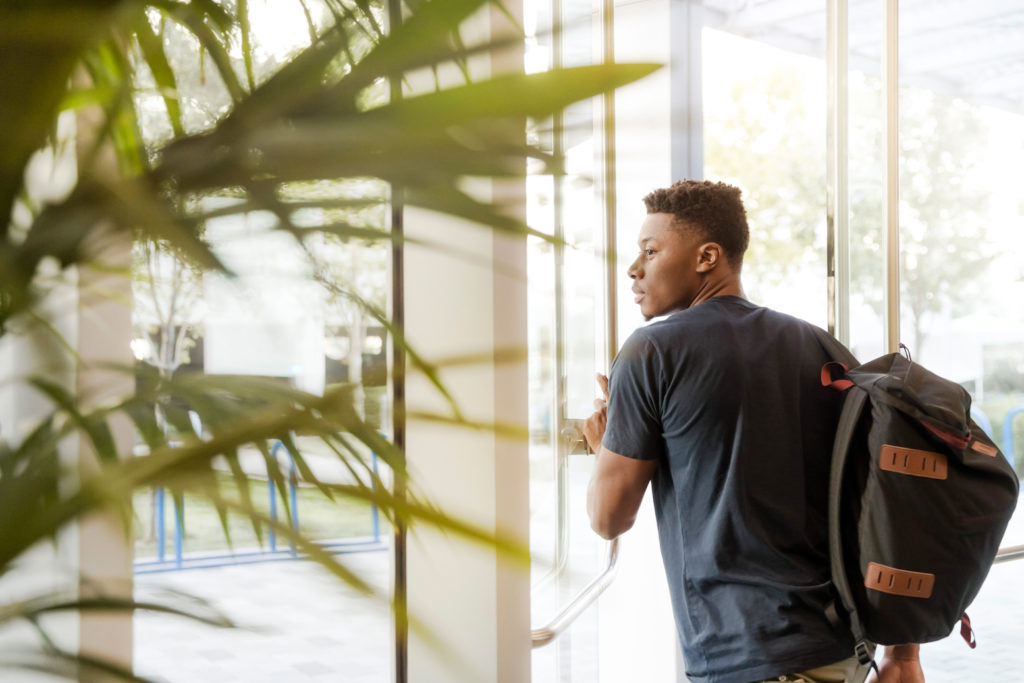 In August, our #OurChallengeOurHope campaign focuses on the barriers to college persistence among students of color. We are exploring existing recruitment and retention challenges affecting two- and four-year colleges/universities, as well as examples of strategies and programs that have proven successful in meeting these challenges.
---
Building a Stronger Pipeline for Black and Brown Students
We convened an all-star panel to discuss policies and practices that K-12 and higher education leaders could pursue to build a stronger pipeline for black and brown students to graduate from high school prepared to succeed in postsecondary education.
---
Fast Facts: College Persistence and Remediation for Students of Color
African American students' rate of college persistence is more than 11 percentage points lower than their white counterparts and 18 percentage points lower than Asian students.
Nearly half of all African American and Latino college students report participating in remediation during their college career, compared to just one-third of white college students.
Current remedies for recruitment and retention issues include university offices of diversity and inclusion, as well as federal TRIO programs. However, more and more programs specifically designed to increase completion rates among students of color are being scaled back and defunded.
---
What Can You Do?
Think about what the statistics we've shared mean for understanding challenges with persistence and adequate student support services available for college students of color.
What are the implications of these challenges on preparation strategies for 12th grade graduates and the policies that govern their schools' curriculum and instruction?
What is the role of K-12 and college-level educators in ensuring that students of color receive the resources they need to be successful?
Use #OurChallengeOurHope to add your voice to the conversation and advocate for proper programming, and support services that directly benefit students of color pursuing their college degree.
Reach out to your local school districts, colleges, and universities about the need for adequate academic preparation programs, cultural support services, and engagement activities specifically for students of color.
---
RESOURCES
College Students Are More Diverse Than Ever. Faculty and Administrators Are Not
While the racial and ethnic make-up of students in higher education has become more and more diverse, college faculty, staff, and administrators remain predominantly white.
Student Debt: An Overlooked Barrier to Increasing Teacher Diversity
Black and Latino students' disparate experiences with student loan debt compared with their white counterparts may affect their choice to enter or stay in the teaching profession.
Where Did They Go: Retention Rates for Students of Color at Predominantly White Institutions
This report examines various factors that obstruct retention rates among students of color at predominately white institutions and offers ways in which these institutions can improve their retention rates.
Race and Ethnicity in Higher Education
This report from the American Council on Education examines data across eleven chapters that provide a foundation from which the higher education community and its many stakeholders can draw insights, raise new questions, and make the case for why race and ethnicity still matter in American higher education.
Persistence & Retention – 2019
Among students who entered college for the first time in fall 2017, Asian students had the highest persistence rate (84.7 percent), followed by white students (78.1 percent), Hispanic students (70.3 percent), and black students (66.2 percent).
The State of Higher Education Equity
This analysis from the Education Trust finds that the nation's colleges and universities aren't doing a good enough job getting Black and Latino Americans—whose population numbers are on the rise—across the finish line. This project offers state-by-state snapshots of where we stand in the quest for racial equity among degree-holders, how far we have to go, and what we need to do to get there.
First-Generation Students: College Access, Persistence, and Postbachelor's Outcomes
Three years after first enrolling, 33 percent of first-generation students who began postsecondary education in 2003–04 had left postsecondary education without earning a postsecondary credential, compared to only 14 percent of students whose parents earned a bachelor's degree. Dig into this brief from the National Center for Education Statistics (NCES) for additional data on first-generation students' high school success and postsecondary enrollment, persistence and degree completion once they enrolled in college, and graduate school enrollment and employment outcomes after they attained a bachelor's degree.
Promoting the Success of Students of Color by Promoting the Success of Faculty of Color
Despite focused efforts by many colleges and universities, the racial and ethnic composition of college faculty has not increased significantly in more than twenty years. This article from the Association of American Colleges & Universities explores how five colleges worked collectively to increase support for faculty of color.
Data Dive: Profile of Undergraduate Students
Looking for information on undergraduate students enrolled in postsecondary institutions? This data from National Center for Education Statistics (NCES) includes topics such as attendance, average grades, participation in distance and remedial education, degree program, financial aid, and more.