Improving Low College Persistence Among Students of Color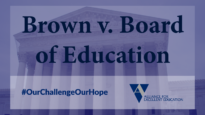 August 19, 2019
6:00 pm – 7:00 pm EDT
The Mike Sussman Studio
The Alliance for Excellent Education Invites You to a Webinar
Improving Low College Persistence Among Students of Color
Panelists
Erin Banks, Assistant Dean, Office of Undergraduate Research, University of North Carolina-Charlotte (@DrErinRBanks)
Walter G. Bumphus, President and CEO, American Association of Community Colleges (@walterbumphus)
Deb Delisle, President and CEO, Alliance for Excellent Education (@debdelisle)
Nicholas Petty, Director, Undergraduate Inclusive Excellence, Cleveland State University
Jason Amos, Vice President of Communications, Alliance for Excellent Education (Moderator)
The nation's high school graduation rate is at an all-time high of 84.6 percent for the Class of 2017 yet more than one-third of all first-year college students take some type of remedial coursework. Among historically underserved students, this number is much higher. At four-year public colleges, two-thirds of African American students and over one-half of Latino students require remedial course work.
Remedial education is meant to help students attain the skills they need to succeed in college, but it often deters completion by adding to the cost and time necessary to earn a degree. It is but one reason why college completion rates are so low. Nationwide only 60 percent of college students earn a bachelor's degree within six years. Six-year completion rates for African American (40 percent) and Hispanic (54 percent) students are much lower.
At community colleges, where students are older, more diverse, and often the first in their families to attend college, 61 percent of students earn an associate's degree within six-years.
As the Alliance for Excellent Education (All4Ed) continues the conversation on the legacy and impact of the landmark Brown vs. Board of Education case, this webinar examined why increasing retention and postsecondary graduation rates among students of color is so important for students and the nation as a whole. Our expert panel offered examples of strategies and programs that two- and four-year postsecondary institutions can adopt to better serve their students of color prior to and after their enrollment, ensuring that these students graduate and are prepared to succeed in today's job market.
Panelists will also address questions submitted by viewers from across the nation.
Register and submit questions for the webinar at the bottom of this webpage.
If you are unable to watch the webinar live, please register and you will received archived video of the webinar 1-2 business days after it airs.
Please direct questions concerning the webinar to all4ed@all4ed.org. An archived version will be available at http://www.all4ed.org/webinars 1–2 business days after the event airs.
---
The Alliance for Excellent Education is a Washington, DC–based national policy and advocacy organization dedicated to ensuring that all students, particularly those historically underserved, graduate from high school ready for success in college, work, and citizenship.
http://www.all4ed.org 
Follow the Alliance on Twitter (www.twitter.com/all4ed);
Facebook (www.facebook.com/all4ed); and
the Alliance's "High School Soup" blog (www.all4ed.org/blog).
---
If you are interested in renting the Alliance's facilities for your next meeting or webinar, please visit our facilities page to learn more.
                                    [Music playing]
Jason Amos:               Hello, and welcome to today's webinar. I'm Jason Amos, vice president of communications at the Alliance for Excellent Education. I'm honored to be joined by an all-star panel to discuss ways to increase college retention and graduation rates among students of color.
First, let me introduce Deb Delisle, All4Ed's president and CEO. It was Deb's vision that prompted All4Ed's Our Challenge, Our Hope campaign to both honor the landmark Brown v. Board of Education Supreme Court case and focus on the continuing challenges facing so many of our most underserved students today, 65 years after Brown was decided. Deb has worn just about every education hat imaginable, from classroom teacher and school principal, to district and state superintendent, to assistant secretary of K-12 education for President Obama.
Joining us in the studio is Dr. Walter Bumphus, president and CEO of the American Association of Community Colleges, the primary advocacy organization for the nation's community colleges. AACC represents nearly 1,200 two-year associate degree granting institutions and more than 12 million students. Dr. Bumphus has a distinguished career in higher education where he's held leadership roles at a variety of post-secondary institutions, including the University of Texas at Austin, the Louisiana Community and Technical College System, Baton Rouge Community College, and Brookhaven College in the Dallas County Community College District.
He has also worked in the corporate world as president of the Higher Education Division of Voyager Expanded Learning. That means he understands the issue we'll be discussing today from both the supply and demand sides.
Also joining us is Nicholas Petty, director of undergraduate inclusive excellence at Cleveland State University. Nick directs CSU's Graduation Coaching Office and works to enhance services for underrepresented minority and at-risk students with the goal of enhancing retention and graduation. Prior to CSU, Nick spent six years as principal of Cleveland's Ginn Academy, where he earned national notice for his innovative approaches to behavioral intervention in student motivation. Under his leadership, the Ginn Academy earned a School Innovation award from Ohio governor John Kasich in recognition of its Life Coach Mentoring Program and commitment to developing workforce skills.
Joining us remotely is Dr. Erin Banks, assistant dean in the Office of Undergraduate Research at UNC Charlotte. In her role, Dr. Banks expands opportunities and promotes academic success for undergraduate students through innovation, mentored scholarship, creative expression, and entrepreneurship. Previously, she was the director of the $5.7 million National Institutes of Health initiative for maximizing student diversity program and the ARRA supplement for students in the biomedical and behavioral sciences at North Carolina State University.
Now I know what you're thinking. With all of these talented people on the panel, why do they need me, and frankly, I'm kind of wondering the same thing, but someone needs to do the logistics so here they are for you watching. The hashtag for today's webinar is OurChallengeOurHope. If you have a question for today's panel, please submit it via the box below this video window. We'll get to your questions later in the webinar. As we move into our discussion, here are a few statistics to put today's discussion in context.
As you may know, the majority of K-12 students in the United States are students of color. Similar changes are underway in post-secondary education. According to the National Center for Education statistics, from Fall of 1976 to Fall of 2016, the percentage of white students fell from 84 percent to 57 percent, while the percentage of black students increased from 10 percent to 14 percent, and the percentage of Hispanic students in higher ed increased from 4 percent to 18 percent.
Now while the percentage of students of color on college campuses is increasing, these students still enroll in higher education at lower rates than their white peers. In 2017, the college enrollment rate for white young adults was 41 percent, which was higher than the 36 percent rate for black young adults and Hispanic young adults. In addition to enrolling at lower rates than their white peers, black students' rate of college persistence is more than 11 percentage points lower than their white counterparts.
Additionally, nearly half of all African American and Latino college students report participating in remediation during their college career, compared to just one-third of white college students. Remedial education is meant to help students attain the skills they need to succeed in college, but it often deters completion by adding to the cost and time necessary to earn a degree.
It is but one reason why college completion rates are so low. Nationwide, only 60 percent of college students earn a bachelor's degree within six years. Six-year completion rates for African American students, 40 percent, and Hispanic students, 54 percent, are lower than the 64 percent rate for white students.
As I mentioned, each of our panelists has decades of experience in the public school system and working in post-secondary education to improve recruitment and retention rates for students of color. So let me first turn to our representatives from higher education.
Dr. Bumphus, you focus primarily in the community college space. Dr. Banks, you're currently at a traditional four-year university. I'd like both of you to respond to this question. What are kind of the unique enrollment and persistent challenges that impact students of color in post-secondary education, whether they attend either a two-year or a four-year institution? Dr. Banks, you're coming to us remotely, so will you please answer first?
Dr. Erin Banks:          Sure, so enrollment is an issue with students in general, but more specifically, students of color, primarily when you're working with students who are first generation, and so you have students whose parents aren't savvy or aren't aware of the processes of applications, as students who may be from a rural area and not exposed to the magnet programs, IB programs, and all of that, and so when we're at the university level, we see the problem here, but it starts before they get here in K through 12, and so it's getting out in the community and talking to parents, talking to counselors who are advising these students to prepare them for applications and enrollment once they get to the university.
And so when they get here, when I see them here on campus, we're looking at their whole person, all of the baggage, everything they bring with them, and including some of the things that they just don't know, and so it's taking the time to address those issues, address those things that they haven't been exposed to in K through 12. And so one of the issues is exposure and knowing the language, and so when we're here, we have to try to acclimate the students not only for the rigor for the classes but just the networking and opportunities that take place on campus.
And so another thing that's important is not just enrolling the students but helping them to persist, and to stay here, and to graduate, and so all of those, it's a very complex issue, but I think addressing it has to happen before they get on campus.
Jason Amos:               Thank you, Dr. Banks. Dr. Bumphus?
Dr. Walter Bumphus: I think Dr. Banks touched on maybe the most significant characteristic, and that's that many of them, much like I was when I entered school, are primarily first-generation college students. As you indicated, about 48 percent of the students enrolled in community colleges are students of color, and as such, many of them have come from backgrounds where they didn't get the best high school education or K-12 education, and I think one of the things we don't talk a lot about has been the resegregation of many of our public schools. But that's not an excuse. Many of them come to community colleges having to do catch up, but when I worked at the University of Texas at Austin, we had some of the same challenges.
By the way, I'd be remiss if I didn't complement you, and Deb, and your organization for hosting this very important topic of discussion because I think it's so centrally key to all of our futures. I'd like to also make a comment here that many of our students in some ways have had a challenge when they get to our colleges and we talk about them not being college ready, but in most cases, our colleges are not student ready, and we don't do enough in terms of laser focusing in on those needs that the students have, and so to the extent that we can do more in that regard, I think we're gonna have more student success.
In 2010, then President Barack Obama challenged all of higher education to graduate more students including more students of color, and since 2010, in community colleges, student success has been our North Star, trying to make sure that we're not only attracting more students but retaining and then graduating more students. We're starting to see a real shift in the completion rates, and so this has become a major concern. What I'm hearing from business leaders is they want to have more students that are graduating that are ready for work, too. And so if we're gonna have the kind of workforce we need that's gonna be globally competent, we've gotta have more of our students coming out of our higher education institutions more ready to compete.
Jason Amos:               Thank you, and you mentioned having the post-secondary institutions be more student ready, and Dr. Banks, you talked about this is kind of a new exposure for them, this whole world of higher education. I'd love to hear from both of you how important is it for colleges and universities to consider the success rates of students of color as a key part of the culture of their institution. Dr. Bumphus, let's start with you this time.
Dr. Walter Bumphus: Thank you, sir. It's critically important, and one of the ways I think a university or college can best do that is by disaggregating the data. It's not enough to just say our retention rate is X or Y, or our success rates are X or Y. We've gotta do a deeper dive to see who are we not serving and what better job can we do in that regard, and that's where I'm finding most community colleges realizing the most success when they can hone in on specific deficiencies a student might have, and some of our colleges are doing a great job in that regard.
Jason Amos:               Dr. Banks?
Dr. Erin Banks:          So I'll say that I think it's important that we graduate these students and the United States in general is changing. The demographics of the United States is changing, and in order to diversify or to meet that need, we need to graduate students of color so they're at the table to have these conversations and to bring various perspectives to the table, and when I was at North Carolina State University, there were initiatives, as you mentioned before.
And also, thank you all for having me here. But I had an initiative that was funded by the NIH, and one of the goals was to diversify the scientific workforce. In order to do that, you have to train students at the undergraduate and the graduate level to prepare them for the workforce and to divert, to _____ perspectives, and when I say diversify, it's not just in race and ethnicity, but it's perspectives. It's majors. It's how you think about those things, and so those things happen in the classroom.
In addition to that, our faculty have to be aware of how we see students because unconscious bias is a real thing, and so we have to be aware of our biases that we bring so that we can be able to relate to students, talk to students, prepare them. And in my current role at UNC Charlotte, one of the things students ask me, "Dr. Banks, why should we do research?" And I said, "I'm not training everyone to get a Ph.D., but the research and being in a research lab and in this environment, these are transferrable skills that can go into the workforce that can teach you how to communicate your science and to communicate a point of view."
So once students get there, it's important for them to be successful and to help to diversify the workforce, we have to do the work here, and it's a lot of layers that play into that, but I think faculty are so key and when we think about how we do that, we have to bring our faculty and our administration to the table, as well.
Dr. Walter Bumphus: Could I add on to something Dr. Banks just said I think is so critically important, and that's the unconscious bias that a lot of our faculty have, and it's not black-white, or black-brown, but I think it's so important that our colleges make a concerted effort to hire more faculty that look like the students that are attending that particular college, and we've had some examples recently across the country where some institutions might be 80 percent Hispanic, but yet and still, the leadership and most of the faculty are majority white, and I just think we've gotta make a conscious effort to do more in that regard.
I remember when I first entered college in the Ice Age, but bottom line is we were just arguing trying to get more cheerleaders and a faculty member that might be of color, and today, with the enrollments being what they are, it's just, in my opinion, a disservice to those students to not provide somebody in the classroom that might look like them that they can relate to without a class problems. Many of our students drop out of school not because of their academics but because of issues of homelessness, food insecurities, and other things. So I think good leaders, enlightened leaders, are looking at everything they can to focus on those things that can contribute to students' success.
And I have to say, it's just not about students of color. We've got some of our colleges that are small and rural, and some of those issues are just the same.
Jason Amos:               Yeah. That's an excellent point, and certainly something that's gotten a lot of attention in K-12 space, especially as I mentioned earlier about more and more kids being students of color, but certainly an issue at higher ed, as well.
Deb, we heard both of our representatives from higher ed talk a little bit about the K-12 space, and Dr. Banks mentioned how students come with some of that baggage from K-12. As a leader who's served a variety of roles from local, to state, to federal levels of education, and someone who's heavily invested in successful achievement among students of color, I'm sure you have a lot of experience and you've been exposed to successful systemic changes that encourage the persistence from high school to college.
Based on your experience, how do you think we can better connect the K-12 learning experience with the post-secondary educational experiences of students of color? Maybe what policies or procedures should leaders pursue to build a stronger pipeline for black and brown students to graduate from high school prepared to succeed in post-secondary?
Deb Delisle:                So, thank you. It's a great question and I so appreciate both of the perspectives from higher ed folks, and I think they would recognize as I do that there's this big gap between when kids are graduating from high school and post-secondary ed, whether it's even in a license or a trade school, community college or four-year institution, or even going into the workforce and even if they went into the military, the two sides don't talk to one another and I think that's a significant gap because we both have a lot of stake with our kids, our kids graduating in the K-12 and then the folks who are receiving those K through 12. So we have to figure out a way to create those partnerships readily and quickly.
I think in the K-12 perspective, one of the things we always need to do is figure out what's the culture of that high school and are we thinking always about kids' futures. We get so wrapped up in things like state testing, for example, that we forget that behind every piece of data, there's a kid that has great hopes for his or her future and we dash those hopes all the time.
So for example, I've been in incredible schools where it's when you go to higher education or post-secondary ed, not if you go. Just the change in that word makes a significant difference in the life of those kids, and I always think about it, so similar to you, Walter, I was a first-generation college kid. I lived in tenement housing. My parents did not know anything about filling out financial aid forms or how I would – they just knew I had to get there. So I showed up. They had no idea. They were just, "It's gonna be okay."
Well, years later, I thought they didn't know if it was gonna be okay. They were trying to reassure me. So when I went to my higher education program, I had to figure out who else was like me 'cause I came upon kids who had great wealth, great life experiences, and I had been working since I was 14 years old and I still had to work during college. So there are a lot of experiences where you need to tell kids what exactly it is like.
A good example of that is in our high school, when I was a superintendent, we had a significant number of kids, really high graduation rate, and we were primarily African American students and students who would be first-generation college kids, and we would celebrate the fact that our kids would get full rides to whether it's to a community college and get a major scholarship or to a four-year institution. What we tended to forget is that's paying for a certain amount of things.
It's not paying for the kids' transportation there. It's not paying for the computer they needed. It's not helping them understand that you need money on Friday night to go out for pizza with your friends. That's all that's post-secondary, and I'm sure, Walter, that you place people who are working a full-time job to pay for their education. So all those things are wrapped up and we just see it only from the academic side of things.
I think the other thing I always say is what we offer to our kids tells them what it is that we value. So if we don't impart those important life skills that are necessary, the tenacity to stick with it when things get tough, the ability to find solutions to problems when maybe you're lacking $100.00 more to pay for a college textbook, or whatever. We need to figure out how to create those support systems and then just not set kids free but be able to figure out what's the bridge we build between the K-12 structure in addition to the post-secondary learning environment, whatever that learning environment happens to be for students.
Dr. Walter Bumphus: Jason, that's a terrific question. I think Deb hit it right on the mark. Eighty percent of students that are in higher education, community college and universities, are working.
Deb Delisle:                Huge, wow.
Dr. Walter Bumphus: Some 40 percent are working 40 hours a week or more. Many of our students, like many of our citizens in our communities, are working multiple jobs just to make ends meet, and so with that comes responsibilities for day care, your point. Students not only have to have books, fees, and tuition money, they have to have child care money, transportation money, and so to that extent, we've gotta do a better job of assessing what are their needs.
And one of the things I'm finding that a lot of colleges are doing is spending a lot of time in terms of onboarding students and advising students not just on the classes to take but looking at their entire package of what they're taking, how many hours they're working, and trying to make sure that they've got a load that's been agreed upon by their faculty members, in some cases parents, in some cases spouses, to make sure that they can get through school. But it's more than just that 15 hours of classes they're taking in terms of the responsibilities these students have.
Deb Delisle:                Yeah. Let me add one other piece to that. I just thought of this, and that is my first year as a superintendent in a school district east of Cleveland, I happened to be sitting in the high school office in the summer and there were a lot of kids, I thought an unusual number of students coming back for transcripts. They had already spent first year at a community college or a four-year institution, and suddenly they were all coming in for their transcripts and I asked why. And they said, "Well, it wasn't a good fit for me."
So just because a student gets a scholarship where it maybe is they can take the bus to the community college, they have to be able to see themselves on that campus, and I think we get so wrapped up into they got it. Now they gotta go, and we forget that they may not see themselves in the dorm. They may not have stayed away from home at one particular time. They may have to take three busses but on an unusual schedule, so then they set themselves up, and they take classes at, in our case, it would have been at Cuyahoga Community College, and then they realize, "Well, wait. I can't get a bus till after my first class."
It's all little things like that, all those details that are so critical, so we have to figure out what is the support system. Just because kids are 17 and 18 years old, they're not always ready to fly. They still need the support structure of somebody saying to them, "I advocate for you." I'm sure that both of my esteemed colleagues here have examples of support structures they have on campuses and we need to teach our kids how to ask for help.
Believe it or not, some kids don't know that or they see it as a weakness in themselves, "How do I ask for help?" or "I never had to do it before. I was a good student in high school. I managed to get by or there was somebody nudging me along the way." You can get really lost on a college campus. I don't care what kind of a campus it is.
So we have to figure out how do we get those kids to feel supported while they're in that next institution, and they're not gonna be able to do that unless we agree K-12 and post-secondary ed that we're going to be partners for that students particularly in that transition year.
Jason Amos:               Yeah, I think that's a great point, Deb, and Dr. Banks, I'd love to get your thoughts on this. Can you talk about maybe some specific components as Deb asked in recruitment and retention programs that you've seen be extremely successful for the students you're serving, whether it be kind of a financial support, or mentorship, or counseling services, anything else that Deb mentioned that you've seen very successful, and Dr. Bumphus, I want to get your respond to that next.
Dr. Erin Banks:          All right, so just to contribute to the first question that you asked before about building partnerships, I think it's very important. I think it helps to build a bridge and allows students to see what science looks like and to change that narrative. A lot of times, when you go to K-12 and you talk about STEM, science, technology, engineering, mathematics, we talk about science in general. Students see it as one way, and so I think students need to know that science goes beyond just the goggles and the white lab coat and that it's just about the curiosity of asking questions.
And so one of the things that I do, and I did it in my previous role at NC State in math and at UNC Charlotte, is getting out to the schools, telling students what their options are, and exposing them. What I would love to do is bring students on campus. Sometimes that student's first time ever being on a college campus and go back to what I said before about exposure, having students see various types of scientific role models. Role models are critical for students to see someone that looks like them, that believes in them, and gives them that hope.
In my previous experience, a couple of the things that have worked well was mentorships, being informal, forming mentoring groups, whether peers mentoring each other or faculty mentoring the students, students need to know that we care. I think a lot of times, administrators and faculty forget to tell their story. We have a story to tell and students can relate to that.
And so for example, I'm a product of an historically black college and university. I went to an HBCU. I got my undergrad, and my master's, and went to a predominantly white institution for my Ph.D. Students need to know that story because they can relate to that, and so it gives them hope, and so I think that treating students as real people, and letting students know that we are real people, and being that mentor helps.
I'm a trained community psychologist and so my perspective is holistic in that I just don't have students come to campus and say, "Well, let me look at your transcript and let me look at your coursework," but I want to know, "How is your mental health? How are you functioning in this space?" And I think that giving students that access to you, getting students the comfort in that space of asking questions, helps with their retention and helping them to persist.
And so again, in my previous role and even now, I paired students in the lab to do research. We have networking opportunities where students can ask questions to do professional development. All of those things happen so it's not just a matter of what happens in the classroom but it's that whole curricular and extracurricular activities that bring the whole person to the college experience, and I've been pretty successful at NC State. My success rate was about 96 percent of my undergraduate students graduating and going on to graduate school, and again, my goal is not to prepare everyone for their Ph.D., but my goal is to give hope to the students when they don't think that they can do it.
And so I continue this work here at UNC Charlotte with about close to 30,000 undergraduate students, and so that's my goal to continue to do that work and to continue to pour into students what they may not see when they get on college campus.
Jason Amos:               That's really amazing results, Dr. Banks. Congratulations to you and O'Rourke.
Deb Delisle:                Awesome.
Dr. Erin Banks:          Thank you.
Jason Amos:               That's tremendous. Dr. Bumphus, let me get to you about what you've seen from your perspective on successful programs that work for increasing recruitment or retention among students of color.
Dr. Walter Bumphus: Right now, Jason, that's another great question, my friend, but community colleges that are engaged in large-scale institutional change through guided pathways are probably seeing the best results. Let me give you a couple of examples. Redesigning student onboarding and advising to ensure that every student develops a full educational program by no later than their second term. Community colleges are also increasingly looking at multiple measures in terms of how we are assessing them when they first come in the door. Many universities are doing the same thing, but doing more than just looking at their ACT or SAT scores to determine what courses we're going to put them in.
And those are just a couple of things I wanted to mention, but we're also eliminating the lowest levels of developmental education. I've had folks say that we have sometimes put our kids into developmental hell because students go in there and they never come out, and some kids are in developmental education for two or three years. But colleges are doing a number of, in my opinion, innovative things where they're including academic advisors as resource advocates for their students throughout their matriculation, academic support services provided free in terms of tutoring, and then accelerating their academic coursework to make sure they're getting through school in a very, very accelerated way.
I've got one other example I want to share and it's one that my wife is actually doing at the University of Texas at Austin where she serves as an associate vice president for student success, and they are involved with Austin Community College with a program called Discover Law, and so they have undergraduate students at UT Austin, Austin Community College, coupled with an HBCU, as Dr. Banks referenced, Huston-Tillotson College, where they're challenging students.
And that's one of the things that, in my opinion, we haven't had enough of, students that are given a rigorous series of classes while they're in the community college. Because one of the greatest misconceptions is that those students who go to community college are not bright students, and in many cases, they're students who just haven't had enough time on task and they're really outperforming some of the other students when they have that opportunity.
Deb Delisle:                You know what's really critical, and I hadn't thought of it, you created another bridge that has to be built which is between two-year institutions and four-years, because sometimes those kids, especially if they're commuting obviously from home or doing that 40-hour a week work schedule in addition to taking classes, going to a four-year institution, as well. It doesn't mean that they're going to get everything in that community college that we didn't give them in the K-12 setting either, so thanks for bringing that up. That's a really critical one. I really appreciate that.
Dr. Erin Banks:          Can I just interject real quick? So at UNC Charlotte, we have also we just recently received a Bridge to Baccalaureate grant from NIH, and it does this very thing. It gets students from a two-year to bridge them successfully over to our four-year, and a part of that is coming on campus, interacting with our faculty, engaging in research so that when they come here, they're a part of that community. I think that helps with the bridges, the acclimation and exposure.
So NIH, thankfully, they have a mechanism to do just that and I think a lot of four-year universities across the country are applying and receiving those grants to help students make that transition from the two-year to the four-year.
Dr. Walter Bumphus: Jason, if I can just add one more thing, and Deb and I have a really good friend, Dan Domenech, who heads up AASA, and so I kind of feel like we're in between on some of these things because we're working with K-12 with dual enrollment programs, early college, and at the same time, we're working with universities for transfer. So I think in many ways, community colleges are playing a pivotal role in some regions of the country trying to make sure we are literally and figuratively that bridge that you reference to getting kids from early college all the way through, in some cases, to graduate schools, and much more we could talk about as it relates to early college and dual enrollment programs, at some point.
Deb Delisle:                Awesome, yeah.
Jason Amos:               So you mentioned K-12. I'd love to bring in Nick Petty here. Nick, in your role at Cleveland State University directing the Graduation Coaching Office, you're tasked with enhancing support services for underrepresented students of color who are at risk of falling out of school or having stalled graduation, and certainly given the national trends, we know that your job is not an easy one. You were previously, as I mentioned, at a public high school where you practiced behavioral interventions to support student motivation. Can you talk about how you're transferring these methods that you used in K-12 to address retention challenges at the college level?
Nicholas Petty:           I sure can. First of all, good morning to everybody.
Deb Delisle:                Good morning, Nick.
Nicholas Petty:           My shoes are polished and I have a _____ suit on for you, Deb.
Deb Delisle:                Okay, thanks [laughs] so much, Nick. I appreciate it. I was looking forward to your shoes today. It's an inside joke.
Nicholas Petty:           I mean a lot of good conversation, but if you look at education in my role, you really can't talk about education without talking about social and emotional learning because it runs rampant on everybody's campus and I don't think people really got a hold of it yet. But if we look at my high school days and I transferred to what I'm doing here, I didn't prepare my students for college because the focus was on our state tests, and I think that is the majority of the high schools across the nation who are dealing with students in poverty. We were so uptight to get them to pass the Ohio graduation tests that we had little time to prepare them for the ACT and the college environment.
And back to a comment that was made earlier, a lot of students, if they get scholarships, they are going to these colleges without even visiting, so they don't know what to expect when they get there. So I had 200 students this year and our goal was to get them from their freshman to their sophomore year, and we have students who thought books were in their tuition, so that just goes to show you the level of understanding they have coming from a first-generation family.
So the only way I know to do it is to put the bodies on the student and we have to move away from programs to the way that we do business on a college level. So programs come and go all the time, but if you build that into the way you do business, then I think it would be fine. So we did everything from talk to professors with students, took them to financial aid, any counseling needs, but all this stuff was with your graduation coach. It wasn't, "Okay, you go here and come back and let us know what you did," because we knew they weren't ready for that.
And our biggest attribute as a graduation coach team was the ability to listen. So without us listening and seeing the depth of knowledge, I don't think we would have been as successful as we were. So we finished, we just did our numbers. We had 85 percent retention and I have documentation on every one of the students who didn't make it. Some transferred to other colleges, some were not ready, some moved, but without that knowledge base and somebody in their corner, I mean look, they've been told since kindergarten that they should go to college, so why not at the college level have a group of people around them saying, "This is for you."
I mean it's like going to Disneyworld. Everybody says, "Go to Disneyworld." But it's not Disneyworld, it's the cost when you get there, so we have to look at that cost factor, also.
Deb Delisle:                Yeah, Nick, I was thinking before, and you mentioned a great thing, and I think both of the colleagues here, too, have also mentioned, and that's the importance of building relationships with kids, right? So in an offside comment, Walter and I were talking before we started doing the webinar and we were talking about how important relationships are and the fact that we get so caught up, especially I would say in Ohio, so I knew Nick from Ohio and I knew the extraordinary things he did as a high school principal, but his first and foremost thing was always on kids, to build those relationships, 'cause that's what kids remember later on.
They don't remember whether or not they memorized their states and their capitals. They remember when somebody cared enough to give them another chance, to walk them down and help them to fill out a form they needed to get into a class, to recognize and sit, and not to scoff and say, "Well, you should have known that a textbook is not covered in tuition."
When you bring that up, Nick, I just get shivers 'cause I remember that. I went through with grants. I used to go to the local store to buy a book and it was $4.95 or $2.95, whatever it cost way back then. I didn't know books could cost $50.00, and then I didn't know you could buy them used. Now you can buy them online and do you even need books anymore?
So all of those little things build up to something major, which is success for kids but it's the relationships that matter so much more, so thanks, Nick, for bringing that up, 'cause I think it's a really important viewpoint. And if we could do anything for our kids, it's to show them relationships matter more than that test score.
Dr. Erin Banks:          Can I just add one thing, also. Thanks, Nick. I can't see you, Nick, but I heard you, and thank you for sharing your experiences, sharing that story, and I also say relationships matter in K-12, but relationships also matter post-secondary. I'll just give you an example. This year, a young lady applied to do research on campus. She had never done research before. In her family, she had never seen anyone that looked like her do research. She didn't know what it was, what it felt like. She didn't know, and so she applied to my research program and she was competitive.
We didn't mention this today but it's a thing about this imposter syndrome. Students think that they're not supposed to be here, and so she suffered from that but she didn't know the name of it. She was accepted to do research over the summer, and so she came, and she said, "Dr. Banks, can I talk to you for a second?" She pulled me to the side and I get a little choked up when I think about it. She said, "I just applied for this not expecting to get it." And I said, "Why didn't you expect to get it?" "I just didn't think that I was qualified."
The student had a 3.8 GPA, successfully presented her research at the end of the summer, and she said, "Dr. Banks, do you know that this summer is going to change the trajectory of my life." And I said, "Really?" She goes, "Now I see graduate school as an option."
And so it's those types of relationships, it's those types of examples of being accessible to students, not just in K-12 but continued through the post-secondary and having time to talk to students and pour into them so that these can change the trajectory of their lives. And so thank you, Nick, for mentioning that, because it made me remember this student's story, and I hope by being here at UNC Charlotte, there will be more stories of just taking the time out to show students their potential and to having these conversations. 'Cause they don't know what they can do unless we pour into them as faculty, and administrators, and staff here at the institution, so I just wanted to add that.
Jason Amos:               Yeah, and thank you so much for offering that, Dr. Banks, and speaking of relationships, I know here in just a few minutes, you need to leave so you can build some of those new relationships. I know it's the first day of classes there at UNC Charlotte, so before we let you go, I'd love to know if you just have any other parting words or other words of advice you'd like to share with our audience before you have to go and, as you say, pour more knowledge into those students.
Dr. Erin Banks:          I just want us to continue to have more conversations like this and to give our examples of best practices that are working. I think students are hungry. Students want to know. Students want to know that resources are available goth at K through 12 and in the post-secondary. I think that we continue to share our experiences, share the best practices, and to help our students, I think that we can really be on our way to help diversify the scientific workforce. And again, my goal is not to make everyone a Ph.D. My goal is to have students to realize that these skills are transferrable and that it can contribute to this society.
We need them and someone poured into me back as a young freshman back Florida A&M University, the historical black college that I went to as an undergraduate student. Someone poured into me and I just want to do my job to continue to pay it forward and to continue to enlighten, to continue to motivate, and to advocate for our students.
So thank you so much for this opportunity to be on this panel with you all. I really, really appreciate it. Thank you so much.
Deb Delisle:                Thank you and good luck this year.
Dr. Erin Banks:          Thank you.
Jason Amos:               Thank you for your work.
Nick, I want to go back to you, again. We actually have a question coming in from your home state of Ohio. Neil, he's interested, again, in that high school connection, and he wants to know what high schools can do to better prepare students for post-secondary, and I would add on to his question just a little bit. You mentioned a little bit earlier about some of the surprises you're seeing at the post-secondary level as you're working with college students and you mentioned that you didn't think you really prepared a lot of your students for that transition. I'm sure you thought about what you might have done differently as a high school principal now that you're seeing your current students, or former students, or other students in the higher education space.
Can you just offer a little bit of insights you've seen on maybe what you would do differently as a high school principal now that you have kind of the post-secondary experience that you do?
Nicholas Petty:           Well, since I'm so passionate about it now, meeting with the principals of Cleveland schools and other principals and I'm telling them the real about what their kids should be doing to be prepared for college, and I'm talking about everything from the finance all the way up to writing, to collaborating, how to deal with professors, because all those things are intimidating to a child. They're still 18 years old. So they have hit it right on the head. It's that connection that we have to do more and I'm not sure if everybody realizes this is a 911 call.
Deb Delisle:                That's interesting, yeah.
Jason Amos:               Thank you for that.
Dr. Bumphus, I want to get back to you. We heard from Dr. Banks before she left about her experience as a young student in college. In your decades long career as higher education –
Dr. Walter Bumphus: You're making me sound awful old there.
Jason Amos:               In your experience – you mentioned Ice Age.
Deb Delisle:                Well, that's because he was 12 years old starting in university.
Dr. Walter Bumphus: I'm just teasing, please.
Jason Amos:               But you've kind of pushed the notion that education is the most important game changer for students of color as it was for you and you've commented publicly on the charge that was given to you by a teacher I think at Murray State and how that ignited your passion for becoming a successful professional. For students of color today, the support they would normally receive from university-sponsored programs such as federal TRiO programs and other minority recruitment and retention efforts is decreasing as these programs are typically among the first to be downsized or cut. Even with that trend, tuition is rising at all of our higher education institutions.
I'm wondering how community colleges can create supportive learning opportunities for students of color despite those deep budget cuts, and also, I'd love it if you could just repeat for our audience some of that charge that you got as a young man and how it got you to where you are today.
Dr. Walter Bumphus: Well, thank you for the question, Jason, seriously. I was very fortunate in that even though neither one of my parents graduated from high school and I had nine siblings. There were ten of us. I was the oldest. They always highly inspired us, I'll say, and motivated us to pursue post-secondary education, and I was an honors student in high school but I got to college and I think I was focusing too much, Nick, on sports. I was a decent basketball player, but I got there and realized a hell of a lot of people better than I was, and I remember being in English class.
It was Mrs. Brown that was my teacher, and I was truthfully very satisfied making what they used to call gentleman Cs or gentleman Bs, and she pulled me to the side. She said, "Walter, have you ever thought about what you might do if you ever tried?"
Deb Delisle:                Oh, wow.
Dr. Walter Bumphus: "If you ever studied." And I'm thinking, "I'm studying my best." But it really made me focus and thank God for my wife, who was also a classmate of mine. She said, "You don't spend enough time studying. If you spent half as much time as you do with your fraternity and with athletics, you'd do pretty well."
And so it was at that point that I really started to focus a lot more on my studies, and the bottom line was I was able to finish school with over a 3.0, and then from that point forward, I don't know that I made very many Bs, if any, from the time I finished with my undergrad through my Ph.D. But that game changer piece I'm talking about, we've gone forward now and my wife and I, she came from a household where neither parent had graduated from high school, as well, and she's got her Ph.D. One daughter has a Ph.D. and is now a college president. The other daughter's working on a Ph.D.
So we've seen that change our family. Same thing with nephews, nieces, cousins. We're starting to see that ripple effect of education throughout our family because they realize it's possible. They see the life you can have with that.
But the thing I would like to speak to is that we've gotta provide more examples for many of our students, and I tend to talk about students of color and also our rural students, 'cause they don't have many examples, either, and I grew up in a small town in Kentucky. I worked in a small, rural community in Arkansas. I headed up a system in Louisiana, so I've seen that no race has a monopoly on being poor. No race has a monopoly on being uneducated. Unless we try to raise the tide for all of our folks, we're not gonna have the kind of communities I think we want to have.
And I'm just so thrilled, and pleased, and still have a great passion for the work we do in community colleges because many people underestimate them. They think many of our students are maybe not the brightest bulb in the package or whatever we refer to it, and in fact, these kids are doing exceptional work when given the opportunity.
I don't know if you're familiar with the Jack Kent Cooke Foundation, but they have provided now millions of dollars for scholarships for students that are finishing their community college and then going on to Princeton, Yale, Harvard, and a lot of exceptional schools. It just is very rewarding for me – thank you for the question, by the way – whenever I can see students excelling and having other opportunities.
Jason Amos:               So you ticked on this a little bit about community college students and people maybe not seeing the promise that they have. Have you seen maybe some unique advantages in the community college space that it can provide that maybe might not be as readily available at a traditional four-year university. You mentioned earlier that a lot of your students are working full-time jobs, maybe a little bit older. What kind of advantages do you see for students at two-year that maybe not they get at four-year?
Dr. Walter Bumphus: Let me speak to that now. I'll make it real brief here. And again, I had an opportunity to work with some of the best scholars, researchers in the world when I was at the University of Texas at Austin. I feel the same way about the faculty that I worked with in community colleges. In a university, preference is given to – cookies are given to those faculty members who do a lot of research. Community colleges, it's just the opposite. It's about those faculty members who are great teachers, not that university faculty aren't great teachers, but that's not how they get rewarded and their focus is on doing exceptional research and they do it. It's a heck of a contribution, but I do believe that in a community college, you're going to get a better quality of instruction and that's just my thoughts, just one man's opinion.
The other thing, you're gonna have smaller classes. Many students aren't ready to go away and study with 100 of their new best friends, and I've seen classes at the University of Texas that had 300 and 400 students in a class. I've students get lost in those classes, and typically in a community college, you're going to be one of 25, 30, or 40. It becomes a little bit more expensive, but community colleges, I think, are committed to that, even in budget cut times. They're committed to still providing that kind of quality interaction and personal interaction, too. It's hard to take 400 students out for maybe a pizza after class –
Jason Amos:               Or expensive.
Dr. Walter Bumphus: You've got that right, but I do believe it takes an investment of a professor's time. When I taught, I always wanted to make sure that we invited my students over to our house. Fortunately, we had older students, so we could have a beverage or two, as well as some hors d'oeuvres, but the bottom line is I think community colleges offer that kind of opportunity and also a very diverse environment, so that you're going to be in an environment that will look a whole like the work setting that you might go into.
Deb Delisle:                That's true.
Dr. Walter Bumphus: Very few work settings are going to be totally homogenous so that you get there and everybody looks alike. You're gonna probably be in a work setting that's very diverse where you're gonna report to or have somebody report to you that's maybe a different race, a different gender, or maybe various genders in terms of what you might be dealing with.
So I just think there are a lot of advantages to making that commitment to matriculate at a community college, and they're no longer seen as being a last chance. In many cases, just right here in this area, I hear all the time from parents who say to me, "Walter, going to NOVA was my first choice. Going to PG, or going to Montgomery. Those were my first choices because we wanted our student to get a leg up on their academics and also the financial aspects of that."
College affordability has just gone through the roof and has become almost impossible for some parents and some families, and that's one of the biggest benefits I think I see for students that are attending our institutions.
Deb Delisle:                One of the things I think you see in between the lines of what you're sharing is going back to what Nick shared which is that whole focus on social and emotional learning. So by your inviting people over to your home, you said, "I care enough about you to also see you outside of class. It's not about whether or not you turned in an assignment on time or whatever." And I do think that. I'd even love to hear from Nick about how do you, Nick, encourage kids or encourage other colleagues to support the social and emotional learning of kids?
I mean we're trying to do that in high schools across the country because so often when you think about it, little kids go into kindergarten, they're skipping in and teachers are embracing them, and sometimes too often, kids, particular those in poverty and those of color, will walk into middle school with their shoulders all just turned over, and you're what's the difference in those five years of school that suddenly that kid is no longer skipping into school and just doing everything to possibly get out of school. It's really that relationship that's built, that focus on social and emotional learning.
So again, even those kids of 17 and 18, whether they're going to a two-year or a four-year institution, they still need somebody to care about them every single day. They need somebody to give them hope every single day.
So I don't know Nick if you want to talk a little bit about what you're doing. I'd be interested as well, 'cause I'm sure if you were in the studio with us, you would have responded right away to Walter's comment.
Nicholas Petty:           Oh, absolutely. I've got so many thoughts going on, but it's really easy. Put people around our students who care. It's basically that simple. About three months into the job, I saw that relationships with students would be our No. 1 contributor, our No. 1 goal, so I asked a friend for $1,000.00, so every week, each one of my four coaches were to take a student out to Raster House, which is our little pizza place on campus. For $5.00, you get two pieces of pizza and a pop, and every week, they had a different conversation with each one of their students, and that I think went the longest way of anything that we've done because we took them off campus, we took them out of their environment, and we showed them, "Look, we have you back and we do care about your success."
And it goes back to the college tuition. If you think about it, you have a kid her on any college campus, about let's say $10,000.00. They drop out after the first semester, that first bill is gonna come in six months. They can't pay it, credit is messed up, and that's when the poverty cycle starts. Our president, President Sands gets it 'cause we developed a program with Tri-C, which is our community college, and Lorain Community College, it's called Degree Link, and basically it's a seamless transition from Tri-C to Cleveland State. Their ID says Cleveland State and Tri-C and they can use everything on campus. So it's more of a partnership.
Deb Delisle:                That's really nice.
Nicholas Petty:           That we're here, we're the same. This is where we want you to come after two years. Then you don't have to reapply. There are no admission fees or anything. So I think that's the best thing coming from a community college to a four-year university. So again, it just goes back to the relationship.
Jason Amos:               Yeah, that's so important. So as we approach the end of our webinar, I want to give each of our panelists a chance to offer a final thought. While they're mulling those final thoughts, I want to thank you, our audience, for joining us and your thoughtful questions. If you missed any of today's webinar, you want to share it with your colleagues, you can access archived video from the webinar at All4Ed.org/webinars. Remember to also visit All4Ed.org/BrownVBoard to learn more about All4Ed's Our Challenge, Our Hope campaign and see how you can play a part in your school or your community.
So I want to check back in with our panel one more time. Nick, you're remote. Why don't you go ahead and go first for us?
Nicholas Petty:           First of all, I just want to thank Deb for inviting me. See, a lot of people don't know, but she jump started my career, so I thank her all the time for that, so any time she calls me, it's spontaneous right away. But I think we have to just continue what we're doing. We just can't stop and if we help one, that's one more that wasn't helped, but the students that we have these days, they need a lot of attention, they need a lot of love, and they need a lot of endorsement.
My hardest aspect here is getting our students to know their value. Everybody's looking for you in the workforce, so all you have to do is do what you're supposed to do in school but they're just not getting that right now, so the more support we can provide and the more of a cheerleader we can be, it goes a long way in the eyes of our students.
Jason Amos:               That's great. Thank you, Nick.
Dr. Bumphus?
Dr. Walter Bumphus: Just like Nick, I want to say thanks to Deb and to you, my friend, for inviting us here and hosting such a wonderful conversation on such an important topic. It's been an honor to be on a panel, Nick, with you, and Dr. Banks, and with Deb, to I guess address some items that's very important to all of us. But in response to your question, I thought about two or three things.
One of the things that I recall hearing from Mrs. Obama, Michelle Obama, in one of my visits to the White House, and Deb, you may have even been there, but she was telling the story of when she went off to attend a university. I believe it was Harvard, maybe, but she was a first-generation college student herself and she said that her mother, in preparation of her going away to college, provided her with some sheets for her bed, and it was the full sheet and everything.
And she got there and she had bunk beds and maybe that was not the right sheet for that bed. But the point being that even someone that has reached those heights can still understand the dilemma and challenge that many of our students that are first-generation students have.
I think we've gotta continue to invest in providing orientation and information to our new students, whether going to community college or a university, and Nick, you said this, I believe. Many students have not visited the institution that they're choosing to attend. I recall when our oldest son, Michael, was a senior in high school. He was a pretty good basketball player over in Columbia, Maryland and he was being offered some scholarships and was considering where he wanted to go. He started narrowing his choices and he looked at the University of Pennsylvania. No problem with that university whatsoever.
And my wife said, "Michael, why are you looking at this institution?" He said, "I like their uniforms and they have a starting five that's all black." And I said, "Michael, have you ever been to that institution?" He said, "No." I said, "Okay, we're going to take a train up to Philadelphia and take a look at it." And in fact, that institution maybe had the greatest lack of diversity I've ever seen, but the bottom line, Michael was stunned, and so he ended up going to the University of Maryland.
But a lot of students just don't have a sense of what they're getting into. We had the means to take Michael. Many parents don't have that opportunity. And so to the extent that we can provide more of our students with the understanding of the options they have, and equally important, a pathway to help them get to where they need to be, the better they're gonna be, so that would be it.
Deb Delisle:                Yeah, thanks so much. I want to pick up on one thing and then I'll just share one final comment, which is Walter mentioned early on about schools and the needs of kids in rural and isolated regions, and almost a third of our kids in America in the K-12 setting are in rural and isolated regions. And so when we have these conversations, we will often talk about resources and we've gotta get resources to kids. Most kids in those areas and most families don't have the resources that our urban centers have available to them, so I never want us to forget those kids 'cause we've gotta even do extra outreach and because those communities, they don't necessarily have internships for kids and they don't have the availability.
They don't even have the high school rigorous coursework that's available to students in suburban and urban centers. So we somehow have gotta have that conversation and be it really a lively and robust one that's meaningful for the kids in that community. And I'm thinking about the social and emotional learning aspect of it, because although I grew up in a large city, what my family feared when I went as a first-generation college kid, which we probably can all relate to, is that either I wasn't coming home or I could no longer relate to them, and that's a dual world in which you live.
They suddenly think, "Well, isn't she Miss Smarty Pants. Now she has a college degree." That hurt me a lot in terms of thinking through what do I talk about at Thanksgiving. I couldn't talk about my friends who were going to Paris. I couldn't afford to go to Paris but they went to Paris for Thanksgiving weekend, because it would have set my parents up feeling really bad about what they could not provide to me.
So I'm gonna go back to that notion that social and emotional learning and all the relationship building is absolutely vital, and I think you've heard from everyone today on the panel that we have to give our kids hope every single day, hope for a better tomorrow, hope that they can do the work, hope that somebody values them, hope that they can find their way through a rather complex world made even more complex 'cause of the color of their skin, or their socioeconomic status, or their family background, or the lack of experiences they bring to a post-secondary learning opportunity. So if we can keep that great four-letter word in our mind, hope, I think our country will be better off.
Dr. Walter Bumphus: Well said.
Nicholas Petty:           Well put, as always.
Jason Amos:               I completely agree and I think it's a wonderful way to end our webinar. Thanks again to each of you for watching. Thanks to our panel for all your insights today. Have a great day.
[Music playing]
[End of Audio]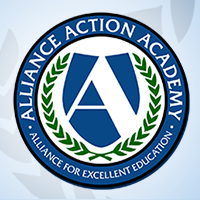 Welcome to the Alliance for Excellent Education's Action Academy, an online learning community of education advocates. We invite you to create an account, expand your knowledge on the most pressing issues in education, and communicate with others who share your interests in education reform.
Register Now
or register for Action Academy below: