Dismantling the School-to-Prison Pipeline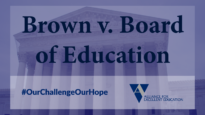 January 17, 2020
5:30 pm – 6:30 pm EDT
The Mike Sussman Studio
Dismantling the School-to-Prison Pipeline
Panelists
Tiffany Miller, Chief of Staff and Vice President of Policy, Communities in Schools
Lucrieta Murphy, J.D., Ph.D., Senior Director, Jobs for the Future
Jamal Tate, Managing Partner, Inspirational Insights Consulting Group and Formerly Incarcerated Student
Robyn Harper, Policy and Research Associate, Alliance for Excellent Education (Moderator)
It's been sixty-five years since Brown vs. Board of Education, yet too many young people of color are still moving from behind a desk to behind bars. On any given day in the United States, nearly 50,000 young people are held in juvenile justice facilities. In 2015, 69 percent of the young people incarcerated were youth of color, and 73 percent were held for non-violent offenses.
As a part of the Alliance for Excellent Education's ongoing #OurHopeOurChallenge campaign to focus on the continuing needs of students—no matter their race, zip code, or background—sixty-five years after Brown, this webinar examined the role of educators and community leaders in preventing students from entering the school-to-prison pipeline.
Our expert panel of education and community leaders discussed how influences both in and out of school contribute to students being put on a trajectory to incarceration, as well as the policies and practices that can steer students back toward success, whether in schools, juvenile justice education facilities, or re-integration programs.
---
The Alliance for Excellent Education is a Washington, DC–based national policy and advocacy organization dedicated to ensuring that all students, particularly those historically underserved, graduate from high school ready for success in college, work, and citizenship.
http://www.all4ed.org
Follow the Alliance on Twitter (www.twitter.com/all4ed);
Facebook (www.facebook.com/all4ed); and
the Alliance's "High School Soup" blog (www.all4ed.org/blog).
---
If you are interested in renting the Alliance's facilities for your next meeting or webinar, please visit our facilities page to learn more.
Robin Harper:            Hello. And welcome to today's webinar, Dismantling the School to Prison Pipeline. I'm Robin Harper, Policy and Research Associate at the Alliance for Excellent Education. Today's webinar is part of All4Ed's yearlong Our Challenge, Our Hope campaign, to both honor the landmark Brown vs. Board of Education Supreme Court case, and focus on the continuing needs of our most underserved students 65 years after Brown was decided.
Through the campaign, we hope to ensure that the spotlight on this landmark case doesn't dim until the next anniversary. You can learn more about our campaign, and join us in our efforts, at All4Ed.org/brownvboard. You can also tweet about the campaign and today's webinar using #ourchallengeourhope.
Throughout January and during this webinar, we're highlighting another prevalent issue still standing in the path of our nation realizing the promise of the historic Brown v. Board legislation – The School-to-Prison pipeline. With nearly 50,000 young people being held in juvenile justice facilities on any given day in the U.S., it is critical for educators and community members to understand their role in ending this modern-day form of segregation.
I am so excited to be joined by a distinguished panel of experts to help us in this effort. First, joining me in the studio, we have Tiffany Miller. Tiffany is the Chief of Staff and Vice President of Policy for Communities in Schools. In her role at Communities in Schools, or CIS, Tiffany works with leadership on strategic direction for the organization and heads their government relations. She also drives state and local advocacy strategies to support the CIS network and build the field of integrated student supports. Thanks for joining us today, Tiffany.
Tiffany Miller:            Thanks for having me.
Robin Harper:            Could you share a bit about how the Communities in Schools models work, and tell us about the CIS network?
Tiffany Miller:            Sure. So at Communities in Schools, one of the interesting things that I like about this model is that we place a site coordinator in a school. And, the site coordinator is tasked with working with school leadership the principal, the teachers, and most importantly the students and their families. What they're doing is coming inside of a school and doing a needs assessment, conducting a needs assessment. Figuring out, identifying exactly what the students' needs are, what the school needs are, and coming up with a plan for the year.
They'll also meet with students individually and their families, in particular, students who have been identified by the principal or their teachers as needing extra support. Just so you know, the majority of the students are referred to Communities in Schools for low academic achievement, for behavioral issues in the classroom, or social emotional needs. And so, the site coordinator then works one-on-one with a student to provide different tiers of support, which you can see in our model graphic up here.
At the very highest level, tier one, the site coordinator is working with community partners to provide school wide services that might look like an afterschool program, if that was an identified need. Perhaps a family night, a college fair, something that is open, that really has an impact on school climate, and available to all students, so that they can attend.
Our second tier of support is much more targeted. They are students who are typically sometimes grouped together based on student need. So, if a student or a group of students were identified as needing extra support and math tutoring, for example, the site coordinator would group them together and connect them with that service. But the, the needs of the student range, based on the location and the student population. So, the model looks, although we have three tiers of support at every school, exactly what's included in that model really depends on local needs.
So our third tier of support is our most targeted group of students, where the site coordinator is really working closely, one-on-one, with students, case managing them. Setting goals with them to perhaps get to school on time, improve their behavior, improve their attendance and things like that. So, we've had a lot of great success with our case managed students in particular. Our tier two and three students. They are more likely to be promoted. We see high attendance and most importantly, high school graduation. All of those well within the 90%. So we're very happy when we have an opportunity to work with the students. And you'll be hearing more from one of our former students in a little bit.
So the Communities in Schools network is growing. We operate in 26 states plus the District of Columbia. We serve about 1.6 million students across the country, about a quarter of, 150,000 of those are case managed students. So the students are getting those more targeted services. And we're on about 2500 campuses and schools across the country.
Robin Harper:            Thank you so much, Tiffany. CIS is definitely having a widespread and deep impact, which is very commendable for any organization to go through both. Connecting with us from Boston is Dr. Lucretia Murphy, Senior Director for Jobs for the Future. Lucretia's areas of expertise include education and employment strategies for people who are incarcerated and preparing to re-enter their communities.
Previously, Lucretia was Executive Director of the See Forever Foundation, which operates the Maya Angelou Public Charter Schools in Washington, DC. She oversaw the operations of four schools that put young people on trajectories for achievement. An alternative middle school, a high school, a school for young adults ages 16-24, and a school in a juvenile facility.
Lucretia also served on committees with District and community leaders to develop policies to support he success of young people. Lucretia is also a member of the Board of Equal Measure. She's a passionate speaker on many topics, including the economic advancement of young people, adult learners seeking their first credentials, and individuals who have been or currently are incarcerated. Thanks for joining us, Lucretia.
Lucretia Murphy:       Thanks for having me.
Robin Harper:            Also joining us remotely is Jamal Tate. For those of you who are longtime followers of All4Ed's work, you might recognize Jamal from a previous video we published on the impact of high school graduation on both the lives of students and the success of communities. Today, Jamal continues to be living proof of the return on investment that we can all gain, when we support underserved students.
He is the Managing Partner of Inspirational Insights Consulting Group, overseeing business development. Jamal also spearheads the company's social mission of bridging private networks to provide underserved youth with exposure and access to social capital. But just like so many students, Jamal's success didn't come easily.
As a teen, Jamal wrestled with his identity as a minority male. Feeling trapped, Jamal turned to the streets for emotional support. He had been sent to jail three times since he was 17, yet he still managed to graduate from high school. Jamal turned his life around after receiving a series of second chances, supports, and connections with positive role models who enhanced his self-image. His story of inmate to graduate has been featured in the Wall Street Journal, Time Magazine, and Times Square.
He continues to speak on the national stage for Communities in Schools, where he illuminates possibility around education and criminal justice reform, and now has a bachelor's degree in organizational communication from Queen's University of Charlotte. Thanks for joining us, Jamal.
Jamal Tate:                 Thanks for having me.
Robin Harper:            And thank you to all of our panelists for joining me today. One final housekeeping item, before we begin our discussion. If you have a question for our panelists, ask it using the form below this video window, or tweet it to us, using #ourchallengeourhope. The school-to-prison pipeline refers to the set of policies and practices that disproportionately push underserved student populations, particularly students of color and students with learning disabilities and differences, out of the public school system and into the criminal justice system. Rather than supporting these students with the counseling and educational services they need, these policies and practices punish students, creating a cyclical pattern of mounting consequences that too often end with promising students being placed behind bars.
The American Civil Liberties Union describes stops that students face within the school-to-prison pipeline. One: inadequate resources in public schools. This includes overcrowded classrooms and a lack of qualified teachers and support staff. These circumstances can discourage and disengage students, as well as put additional pressures on educators seeking to meet accountability and performance benchmarks.
Two: zero tolerance policies that automatically impose severe punishment, such as suspension and expulsion regardless of the circumstances. African American students are overrepresented in the number of out-of-school suspensions received, with African American students only representing 16% of the student population but receiving 32 to 42% of suspensions and expulsions.
This same study from the Civil Rights Data Collection showed that American Indian and Alaskan Native students represented 0.5% of the student population, but 3% of students receiving expulsions. One of our viewers, Ca Anoi from Honolulu, actually sent a question about the statistics for native and indigenous student populations. So thank you, Ca Anoi, for your question. And we encourage our viewers to share your questions with the panel.
Three: an increased reliance on police. Many districts still rely heavily on school resource officers to patrol the hallways of schools, despite them having little to no training in working with youth. Consequently, students are more likely to be arrested in schools for nonviolent offenses, such as disruptive behavior. In fact, even when controlling for school poverty, schools with a school resource officer had nearly five times the rate of arrest for disorderly conduct as schools without an SRO.
Four: after being suspended or expelled, students are often sent to disciplinary alternative schools. That is, if they have a right to education at all in their district. These alternative schools are not usually held to the same standards as regular public schools. This can lead to students who are likely already struggling in schools to be set even further back academically and socio-emotionally once they return back to their schools, starting the cycle again. Some students go through this cycle a few times, while others go through it only once before finding themselves in juvenile detention facilities, where few if any educational services are provided, making their reentry into traditional schools quite difficult.
Most students who enter the juvenile justice system do not graduate from high school. That is the challenge we are discussing today. But I'm going to turn to our amazing expert panel to give us hope. Let's kick off the discussion with some questions, including a few sent in by our viewers. I'm going to send one right to you, Jamal. In your bio, you discuss how as a teen you wrestled with your identity as a minority male. How did racial identity influence your choices as an adolescent? Who or what did you turn to for support during that time?
Jamal Tate:                 Yes, so I would, and thanks for the question, Robin. I would definitely say it impacted me significantly. I'm originally from Silicon Valley and grew up on the West Coast. And I moved to Charlotte, North Carolina for my sophomore year of high school. And I'll say there were definitely some _____ things, Southern nuances that I hadn't really formally been challenged with. And cultural issues, like what does it mean to be a black male, and what does it mean to be a black male living in the South. And a lot of my peers would ask my why I talked so differently, or why did I dress a certain way.
And so all of a sudden, I was hit with a lo of cultural challenges that had previously never been an issue for me. And I felt that I had to behave a certain way if I wanted to fit in at my school. And so it was either a choice of being the academic intellectual person I had been prior to moving to the South, or really for the sake of survival and having friends, having to behave in a certain way that people within my demographic were viewed.
And so I started dressing differently and talking differently and hanging out with different types of folks. And really the only people or person I could turn to was my community and school site coordinator. It wasn't my principals or my counselors, and not to say that they don't have a role in this. But for me, academics wasn't really a challenge. It was really more of the social development and fitting in. And so, I didn't really have anyone to turn to outside of my site coordinator except for those bad friends, unfortunately. And that's what led me to go down the path that I did. Really just trying to fit in and try to figure things out in a new city and a new place where I'd never lived previously.
Robin Harper:            Wow. So, I'm going to actually ask a follow-up question to Lucretia, since she's been in the classroom with students who may have had similar instances as Jamal just described. Lucretia, could you just speak to this story not being specific to Jamal? Like, how many students do you imagine are really going through a period of identity exploration and sometimes a bit of a crisis when it comes to education that might lead them to make decisions that they wouldn't typically make in other circumstances?
Lucretia Murphy:       Robin, thank you for the question. Jamal, just more credit to you. Because that's such a difficult situation. I think most young people, especially as you get to the high school age, are more influenced by peers than they would be by the adults in their lives. Be it parents or guardians or principals or even a beloved teacher. And so when there is this need to figure out how and when you fit in, that can be very, very powerful. And I think that the context that Jamal was thinking in, I think it's true for black males.
I think it's true for young women as well. You have to project a certain identity in order to fit in, especially as he mentioned for safety or survival. If young people do feel that in order to be safe in their school context or in order to be perceived a certain way in their neighborhood, they have to act a certain way at school, I think that does have significant impact on how they perform, how they dress, how they speak, what clubs they'll decide to participate in or not participate in. So I do think peer pressure has a big impact on what that identity is.
But I would say, and I don't know, Jamal, if this is also a factor with what happened in your context, but then, particularly I think if a student is new. But if you're in a school culture whereby it does impact how adults are viewing the students, then it's also very easy not to interrogate the choices. So for someone not, you know, if the school is used to seeing black males act in a certain way, then they'll just see Jamal _____ act like the other black males they perceive to be disengaged, disruptive, not committed to their academics, and just let them go away. As opposed to a _____ _____ school rep, somebody sitting down and saying Jamal, I see you have very high academics.
You've never had a behavior problem before. Now here, you're demonstrating these behaviors. Let's talk about this, right? So if there's a school climate and culture that also perceives black males in a certain way and kind of helps support or is almost assuming that that's really how all black males are, then you also don't have any adults who try to interrupt that behavior.
Robin Harper:            Thank you so much for that, Lucretia. The Alliance for Excellent Education has a report series on the Science of Adolescent Learning that speaks to many of these issues regarding identity, regarding the influence of peers. Also regarding just the effects of bias on school climate and environment. I'm actually, according to a recent report from the ACLU, here are about 14 million students in schools with police, but no counselor, nurse, psychologist or social worker. From your perspective, what is the impact that this can have on a student's learning and development and their school environment? Actually, I'm going to try to ask this question to Tiffany, since you're working in Communities in Schools. You get to see that firsthand very often, from your organization.
Tiffany Miller:            Right. So it's something that when you, going to school these days is so much different than what it was like when we were in school, or many of us were in school. And when you go into a school and you see the, you're walking through security. It's very tight, particularly in some urban cities, you know, practically all over the country right now. And in a way, the school resource office can be an additional support to the school.
Perhaps someone that ends up being a mentor, or bonding with some of the students. But far too often, we don't see the school resource officers getting the training that they need to, especially if they're transitioning from a role of a police officer to a school resource officer, understanding some of the brain development that you talked about. What to expect from working with adolescents or any school age children. Working with children with special needs. It's very different.
So, we're seeing an environment in which children are often, they feel like criminals almost as soon as they walk in through the doors. And knowing that perhaps you know, they might be treated that way. And we certainly see some instances of this on the news on a regular basis. So what we would like to see at Communities in Schools is actually more school support around school nurses, school counselors, mental health providers.
When we're visiting schools, that's what we hear so much about. I don't ever walk into a school and hear, what we really need is more school resource officers. I have never once heard that. What I hear is we just really need a school nurse. I wish we had more mental health providers. The extent to which children today in school are experiencing trauma is at a rate at which we have never seen before.
And there are perhaps a variety of different reasons why we're seeing an increased amount across the country. But the reality is that we really do need more of these supports. And the ACLU report, and although in theory, we probably all assumed that that's the numbers. But to actually see it in writing and, was something else entirely.
Robin Harper:            Absolutely. And along the same lines of talking about school resource officers. Jamal, you actually do work currently with your local police department. Could you describe how you're working with police officer to really benefit your community?
Jamal Tate:                 Absolutely. And I will say, it is a very strange relationship, working with police to the extent which I do now. But it's an interesting model for success. So I currently will start from, we facilitate from juvenile programs for the Charlotte-Mecklenburg Police Department, and I will note it was actually recently highlighted in Chief Kerr Putney's end of year report for the Charlotte-Mecklenburg Police Department as something good the department's doing.
And what it is, is a first time nonviolent felony offender program. And it's in partnership with the police department for Charlotte-Mecklenburg, the district attorney, the county court system, a few legal groups, and our firm as well. And it's essentially a program where first time offenders go through 100 hours of character education. So instead of going to jail, they'll be put on probation. Instead of having alternative disciplinary measures, they commit to this program. And upon completion, the district attorney dismisses their case.
We have legal teams. The Charlotte Center for Legal Advocacy, who expunged their records. And our firm contracts with different companies to get them employment. And it's something that is very strange and also unique to Charlotte. You know, as Tiffany mentioned, officers aren't trained to do this type of work. So it is a very unique model for the city. But it's something that we've seen to be very successful and out of 106 students, only about two or three have re-offended.
So we do have a tremendously low recidivism rate. However, this is something that is unique to Charlotte. And I will say, kudos to Chief Putney that this is something that he's made an initiative for the department. So the department actually funds it itself. And that's not something that I've seen in other districts. But as well, when you look at could we have an officer in a school, or could we have an officer working with the students to understand their plights and their challenges.
And that's something the program does. So it's had a lot of success. But unfortunately, it's not something we've seen across the country, and unless if we have a chief of police as we do who's willing to take that step, we haven't see in it take place. Because you would think this would almost fall under social services or a different area of the county, because however, because our chief has seen the importance of this issue and not trying to rush young people, trying to do something different.
Tiffany Miller:            I think that's actually, that's an important point. Because what we are also seeing, and some of our affiliates who have been working closely with their police departments and their courts, particularly the National Council of Juvenile and Family Court Judges. They will specifically say to our CIS affiliates, we do not want to see your kids in our court. So I think it's really important to have those connections across services, to kind of, you know, really think about, what can we do so that we're not, what's the intervention. What's the prevention. So that we can make sure that students are not ending up in that pipeline.
Robin Harper:            I'm hearing Lucretia.
Lucretia Murphy:       Sorry, Robin. I just was going to echo what Jamal, he had said. So what the school model at the Maya Angelou Public Charter Schools does fortunately include trained clinical social workers. So we definitely have a benefit there, in that this model designed as it was founded. But one thing that I would suggest for folks who aren't as fortunate to be in a county like Jamal where the chief of police is seeing the police needing the chain interventions and then the strategy Tiffany said is almost to try and create that in your schools.
So, one of the credit that I give to the school leaders at the Maya Angelou Public Charter Schools is that they did work with the school resource officers, and the counselors were part of that. So the school resource officers came to see themselves as part of the school environment. They were part of the neighborhood community. So they saw themselves as partners with the school. I think that does then, to the point that Jamal was making, it repositions the police officers in their role.
As opposed to you know, if you tell the police officer, we want you to come to the school and be a police officer, they know how to do that. If you want them to be more of a partner and support the interventions that are already going on in your school if you have them, they're amenable, they can be amenable to training. So school should be, I think, aggressive in working with their police department. That they know they're going to be assigned a school resource officer.
Principals, district leaders should try to say which kinds of police officers they want to work with, what their expectations are of police officers in the schools. But also understand the limits for the police officers. So, that officer is always an officer. And there are some things that the officer has to do. And so you need to know what those things are to try to compromise, you're not compromising a student and a police officer, right?
Students should know that the police officer, while they may be very supportive and they might sit with you and they might also participate in some after school activities, that's not your, the person you go to when you have a serious problem, right? That's not the person you go to if you think you're in trouble, right? Make sure you keep your confidences in the right place. And the same things for teachers and staff. But school resource officers at the local level can play a very similar role to that _____ involved and _____ speaking about it kind of the more global district or city level.
Robin Harper:            Absolutely. And I'm really appreciating how all of you really echoed this point of the school and the community, whether in the form of school resource officers or in some areas. I know that it could be a different type of community leader that's really taking the charge and ensuring that you know, when students enter into the school they feel supported. And when they exit they feel supported because at the end of the day, education is not occurring in a vacuum.
We know that learning is affected by so many of the both successes and challenges that students face all throughout their lives. I'm going to turn to a question from our audience. Heather from Maryland works in alternative education, which is often seen as a stopgap measure. We know that alternative programs vary across the country and have vastly different resources. Could the panel speak to the potential role of alternative education in dismantling the school-to-prison pipeline? I'm going to ask Lucretia, could you speak to that first? I know you've had experience working in an alternative education facility.
Lucretia Murphy:       Yes, and I love this question, Heather. I really do think also, alternative education settings, whether they're charter or community based or run by the district, are often seen as stopgap, last point of resort for students and kind of get second tier status in the educational system. And it should be just the opposite. Alternative schools can often be the place where students are most supported.
And I think that alternative educators and all the staff there should really see themselves not as being the last resort, but as being the Launchpad. And I think that alternative education can be just that. And in terms of interrupting the school-to-prison pipeline, often alternative education settings can be the place where you can do more innovative types of support. You can reach out more likely to your communities and school's partners, and you can reach out more likely to other nonprofit organizations that provide social support.
And they understand the population that you're working with and will often be very eager. We had a lot of support in our district's schools for people to work with your students. But in terms of interrupting the school to prison pipeline, I think this is also the place where the culture of excellence can be cultivated in a really safe way. So for example, Jamal spoke about this tension of either being an academic student, or for survival being the expected student, and the expected student being labeled the stereotype that black men don't succeed. But in alternative settings where everybody pretty much comes in, particularly if it's a disciplinary system, everybody pretty much comes in, in the disciplinary system.
That's a place where you're telling everybody, look, we know who you really are. We know who you really can be. And that's what the expectations are here. So you can reset expectations for everybody, and really start to position young people to reinforce those norms, to claim an identity for the alternative school that this is our safe place. This is a place where people care for us. This is a place where we're really going to learn. It means it's incumbent on an alternative education site to really make sure they're prioritizing education.
You don't want it to be a place where education suffers. You also can really think about full culture and climate. Really think about extracurricular activities that young people maybe couldn't participate in before because of disciplinary issues. _____ you start to intrude in some of those in your alternative school, so that young people start to see themselves in a really full way. You've got peers who are reinforcing some positive behaviors.
But then you've also got a culture that's really seeing themselves positioning young people for excellence and not being either a, and really working hard to not be a gateway to prison. Actually putting in redemptive, you know, kind of restorative justice practices as opposed to one, two, three you're out kind of disciplinary practices. It can really be a place, I think, where you can change culture and change expectations for young people.
Robin Harper:            Thank you so much, Lucretia. I'm actually going to ask Jamal, do you have anything to add to what Lucretia just said?
Jamal Tate:                 Absolutely. And I actually attended several of those schools during my time. And I will say, it was the place when I was there, that I was able to do a lot of credit recovery that wasn't offered at my school, just because of the setup of it. And so as a result of an alternative school, I was actually able to go from being a sophomore to a senior when I reentered my regular school system. So for me, it was tremendously beneficial.
And a lot of my peers as well kind of shifted our attitude, because we were all there for, you know, whatever behavioral issues or challenges we faced. But we had almost gotten to a cohort group thing, sort of _____ that hey, we have to get these credits if we're going to graduate, so let's make it. And it really became a support group. Because we didn't really have any of those other challenges or issues of trying to fit in associated. We were all there for whatever reason, but we were really able to group together and support one another, and really get to the next level.
Robin Harper:            Thank you so much, Jamal. And it's exciting to hear how on one end of the spectrum, you had an influence from peers that you know, might have taken you on a slightly less than ideal path. But now, you know, those same peers are encouraging you and creating a community where every one of you are pushing towards success. I'm going to actually integrate this question in, just in case Tiffany wanted to respond. But I think this question from Jennifer in Texas actually will expand the conversation that we're leading towards.
How can educators negotiate time between county services provided to incarcerated students during direct instruction? Memos and meetings don't seem to work. And our school district is accountable for students' academic performance. So I'm going to use this question to really kind of broaden the conversation we were talking about in terms of alternative education. But really it seems like our viewers are wanting to know how in the midst of all of these responsibilities can they form partnerships and build relationships with their communities that can better support their students?
Tiffany Miller:            So I would say that something that we need to think about is the fact that education no longer just simply happens in the school building. And is no longer just simply one teacher in a classroom standing at the front, lecturing. We need to think differently about the way that we're educating youth today. And I think part of that is realizing that teachers can't do everything.
So we often want to place a lot of the onus on teachers to not only handle the social emotional needs of students, which they are. Classroom management which they are. Teaching a class of 20, 25 differing abilities, which they are. Within a set amount of time. What we need to think about is how we can help teachers be able to focus just on teaching. And I think one of the ways that we do that is by having, whether it's a Communities in Schools site coordinator as a part of the school community.
Having a community school approach, where you're really bringing in a lot of different services into the school as a base. Whether it's mental health support, you're bringing in some of those county services located within the school. That's helping the neighborhood, and not only the students in the school achieve some of their different goals, working with families and things like that.
We also need to keep in mind that perhaps teachers don't have the training necessarily, or the professional development that they need in order to be able to work with students to deal with classroom behavior or issues. The word is escaping me right now. But what we, what I've learned when I've been talking with teachers is that they really appreciate having another staff person sort of on hand who can work more closely with a student, who might be experiencing some type of trauma, crisis in need, mental health support.
And then, bring them back into the classroom when they're ready. Whether it's you know, having sort of a timeout for a lack of a better word where they're able to calm down, and then bringing them back into the classroom. So we need to think about ways that we're, the way that we're training teachers, supporting teachers, and then making sure that we have all of the additional supports in a school available for teachers and students. I think that will help with some of the coordination across services.
Robin Harper:            Thank you. Thank you. I'm just really excited to hear when a panel is all kind of speaking the same language. Because it really shows that there's been a lot of work done in this area, and we have a really strong path forward as long as we take it. And I'm, it's leading me to this question that comes from Stu in Arizona, that it's slightly different. But I think it's important to dispel another kind of misconception.
He says, we know that brain development during infancy and early childhood can influence a student's ability to succeed in school. Are children whose brain development has been negatively impacted in their early years more likely to end up in prison? Now, I'm going to probably take a little, a first stab at this one, or a first step, in answering this question. Because there's a lot of thought that once something happens in early childhood development, it's now you know, set in stone, the path of a student.
And the more research that we see in particularly adolescent brain development shows that there is a lot of room for changing trajectories of students. It is not enough to say, to write off students so early in their development and in their lifetime when there's no science that really shows that they're stuck there. In fact, we know that if we put in the resources and supports, particularly around areas like academics and social emotional development and identity development, a lot of children are able to transition into adulthood as if they hadn't really experienced those earlier traumas.
Of course there are certain cases where there will be a requirement for more medical or advanced methods to be used, but in most cases, it's really about the experience of students changing so that they can then feel comfortable in an environment that they feel supported and safe in. And that's really what I'm hearing from each of our panelists in terms of making sure we have the right people involved, making sure that the school setting is comfortable. And comparable to their peers. And I just, I definitely would encourage Stu and any other audience member who's interested in really understanding that resource again to check out our Science of Adolescent Learning report series.
Speaking again on adolescent, on that series, there was a report that was just recently released talking about the impact that agency and empowerment of students can really enhance their learning and development. There's been a lot of student activism in the area of the school-to-prison pipeline, and I'm interested to hear whether any of our panelists have examples of what students have been advocating for, in terms of solutions to this issue. I will start with Jamal.
Jamal Tate:                 Sure. So, a lot of what we're seeing with the population that we work with is really self-advocacy in teaching young people how to do it. A lot of the students that we work with, they know what they're trying to do and trying to say, but they may not just have the decorum or vocabulary to express it. And we're seeing a lot of really great work with our students in the courtroom advocating for themselves.
Unfortunately, sometimes if a young person comes to court and they don't have a representative or a parent or guardian there, they're treated significantly different than that student who comes, even has their family there showing support. And for our students, it's not by any fault of the parents' own. They're working, and they have responsibilities and they can't always make it, or there's transportation challenges.
And so we're seeing a lot of great work being done with our students, and just advocating for themselves in the courtroom and knowing how to address officials and also knowing how to say what they mean even if they don't have vocabulary and really maintaining their posture while doing so. And so for us, it's been something exciting to see, because it's a skill that they're going to take into adulthood as well. And fortunately with a lot of their peers who don't have that same type of training if you will, they have significantly different results.
So we've been seeing a lot of good work around teaching our young people how to advocate with what they have, and remembering that everyone's at different skill levels, and everyone has different levels of confidence. So having them in their own life, with wherever they're at, being able to do that, is having significant outcomes on their cases and the leniencies they're given, as opposed to their peers who are just showing up and have a traditional mindset mentality of I don't want to be here, and they get treated just significantly different.
Robin Harper:            What about you, Tiffany, do you have any examples?
Tiffany Miller:            I do. So, one of the big things that we work on at Communities in Schools is around social emotional development. So what we're seeing at all grade levels, and it's pretty interesting to see how it looks different depending on the age of the student, is that they're learning how to communicate their feelings. And we're seeing when they're able to grapple with saying I feel a certain way, standing up for themselves and saying you made me feel angry, or I feel sad.
Just having the vocabulary often to be able to identify the feeling really goes a long way for being able to advocate for yourself and what you need. And what we're seeing that translate into is fewer incidents of disciplinary actions. We see lower discipline rates, lower suspensions, expulsions, things like that. Remember behavior is one of the main reasons that a lot of our students are sent to us. So we're really working closely with them on social emotional development. We're seeing that make a difference.
And we actually, I'm very excited to talk a little bit about this. I hope I'm allowed to talk about it. Is that we also have an alumni fellowship program at Communities and Schools where some of our alums are able to apply for a fellowship working with the national office. And we have a woman who right now is working on developing a toolkit for our site coordinators to work with school resource officers in a way to think about school discipline and from a more restorative justice perspective. So we're very excited to see a former student take the initiative and work on things like that.
Robin Harper:            That's very exciting. That's very exciting. I am such a fan of hearing stories of students coming back and really investing back into the communities that they serve in. And I know Jamal is a great example, but I'm going to ask, Lucretia, did you have any examples of students really advocating for solutions to this –
Lucretia Murphy:       I think this is, this _____ advocate for _____ with the solutions that researchers find. I mean, students really advocate for restorative justice practices as opposed to zero tolerance policies. Students also will advocate for, kind of in alternative school settings what you see a lot is students actually advocating to be constructors of and implementing what those justice processes are as well.
So not just we want the adults in the building to use restorative justice, but we want to be part of how these restorative justice processes occur. I think the other thing that we see a lot is students joining with other members in the community to advocate for things that impact their education. So it's, we see a lot of students joining the teachers now for teacher raises. We see students who will actually be advocating for more after school resources.
Students who will be advocating as part of the equal allotment and equality in funding and financing for urban schools and suburban schools. So I think students are very active in all the issues, Robin, that you _____ out with, kind of challenging under resources. Challenging overreliance on police and not having other support services. Really trying to push for restorative justice as opposed to school-to-prison pipeline. So, we've just seen students across the country who are very astute policymakers. They just don't often have the opportunity to speak about the policies they want to see.
Robin Harper:            That's incredible. I'm just going to echo something that you said, that the students are advocating for things that the research is also telling us to do. So it's not like they are off base –
Tiffany Miller:            It's great when it aligns like that.
Robin Harper:            It is aligned. We know that it's going to work. They want it. I know, let's just move forward and really make sure that we can tackle this issue. There are quite a few questions from our viewers regarding students with disabilities and learning differences. Could any of you speak to how the school to prison pipeline specifically impacts this population of students and the alternative or additional supports that they might need related to this issue?
Lucretia Murphy:       So Robin, I can speak a little bit to this and then turn it over to my colleagues on the panel. I think often if the disability in some way impacts behavior, then students are going to be you know, doing it with ADHD or ADD who can't sit still, may be more likely to be sent to the principal's office, and if that behavior erupts either in attitude or bad language, then they often find themselves right on that pipeline. Not knowing how to manage their emotions, and so they don't self-regulate very well.
And then they're acting out, and can often end up in, with infractions that look much more like criminal behavior than school behavior. And if they haven't been diagnosed with special needs, then they also don't have any sort of IEP opportunity to appeal what may be a disciplinary action when in fact it's a manifestation of a disability. So I think that's really how we see young people end up more likely in the school-to-prison pipeline, because of a disability that may manifest itself in behaviors that are somewhere on that you know, school code.
And so they end up there. And then I would also say for folks who are working with schools that are in detention facilities, that that's another challenge, right? Where you really want to make sure you provide ample support, whether you're in the school setting in the community or in the school setting in the facility. To provide those supports for students.
Tiffany Miller:            I think Lucretia covered everything that I was going to say, and I think it's also when we think about the students that are most impacted by this, by school to, the rates of discipline. It's primarily students of color, students with learning disabilities. It also overlaps a lot with students of color. And as we think about tying this back into the Brown vs. Board of Education theme, it's important to, you know, I think have, sometimes that bigger conversation about the role that race plays in all of this.
I think that that, I'm really glad that you're doing this series. Because I think it's incredibly important. And I think if we want to really change things that we really need to also really take a look at the data, review the data on a regular basis. You know, one of the great things, I'm a policy person so I have to talk about the Every Student Succeeds act a little bit. Like, I have to because I'm a policy person. You know, there are some reporting requirements in there. But it doesn't talk about the frequency with which you need to actually look at discipline rates.
You should be disaggregating them, you should be reporting on them. But it doesn't say how often you should be doing that, or I think it might say annually actually. But beyond that, it's not really telling you to do much with that. And so I would encourage school districts to really take a closer look at the data, the discipline rates. Look at some of those cross tabs, looking at the groups of students that are impacted the most, and you know, really have a conversation about that.
Robin Harper:            Absolutely. Using the data not just as an outcome picture, but rather using it to help develop a growth strategy, or an improvement strategy for their work.
Tiffany Miller:            Because regardless of how a student is being identified, what we're just seeing is they're communicating the best way they know how. So it might look like acting out in class. It might look like not going to school. But you really have to have a conversation with that child, and really get at the root cause. Because often there's something else going on in that person's life that is causing them to act that way. And they're communicating the best way they know how.
Robin Harper:            Excellent point. Excellent point. Sometimes we forget to consider that the school-to-prison pipeline doesn't end with incarceration. Rather, it ends with reintegration. So I really appreciate this question from Ken in California, who asked, what roles should schools and institutions of higher learning have in creating access and pathways to education opportunities for the two million men and women who are incarcerated in state and federal institutions. So Ken is asking even more broadly not just you know, K through 12, but do colleges and universities have a role in helping people to reintegrate back in, and not just jump right back on to this cyclical pipeline that we talked about.
Tiffany Miller:            Quickly I'll jump in. I think absolutely. I think that there needs to be certainly you know, Pell grants available for adults. More opportunities for students. I think that community colleges have a big role to play and do have a big role to play. I think we also, something that we're taking a look at in Communities in Schools is what happens to students once they graduate from high school . And we're finding that a lot of our students need a lot of the same supports that they needed in high school.
They need that in post-secondary or whatever it is that their next stop in life is going to be. And so, continuing to think about you know, what kind of extra supports should be available to students at community colleges and on college campuses is something that we should also be thinking about. And then of course, you know, the financing and being able to afford opportunities to further your education.
Robin Harper:            Absolutely, absolutely. Jamal, do you have additional thoughts?
Jamal Tate:                 Yes, mostly quickly as well. Definitely community colleges play a huge role. We partner with our local Central Piedmont community college here. And having that neutral working relationship where they understand the population of students entering, so they do get that grace. But also, they have a warm handoff, so it's not just being thrown around from program to program to program. But having contacts in each program who you feel comfortable with.
Additionally working with workforce development organizations, we have an organization here in Charlotte _____ that receives federal funding for WIOA young people, and that enables our students to receive workforce development and job skills training for free, that they otherwise would have had to pay for. And just connecting those dots for them, because they might not know about SR different policy or things like that.
But being able to connect the dots for young people and not just in school but also among those, kind of 18 to 23 range if you will. Those young people in transition into adulthood and just helping them to navigate and it takes a village, so it's not just one organization. It's truly the community and us partnering together and helping that young person. And there's a lot of these services out there that we know about, but the student doesn't always. So just helping to make that path a little bit easier for them as they're making that transition.
Robin Harper:            Absolutely.
Lucretia Murphy:       I would just echo that as well, that using that _____ four-year institutions can play a big role. I know the _____ Institute for years has been running a program called Pathways from Prison to Post-secondary, where post-secondary institutions are actually providing the full college course and curriculum behind the walls. People are able to earn credit and then transition to those institutions when they leave.
And so you're not only being exposed to have a warm handoff, but you might be walking onto a college campus with several credits earned. And Jobs for the Future has the opportunity to work with a number of grantees through the Department of Ed Improved Reentry Education work, where there were a number of community colleges who were providing courses behind the walls. Even _____ _____ diplomas.
So that people would be able to step out of prison with a credential and really documenting the skills that they've earned. And the same thing can happen at the K-12 level, where school districts can partner very closely with detention facilities, maybe even run the school in the detention facility so that young people are on track and earning not only the same curriculum and skills, but also building the same culture, having exposure to the same dual enrollment opportunities when they leave, because they're kind of acculturated in that same work.
And I think the Center for Education Excellence in Alternative Settings really does have some guidelines or standards for how schools can reach really deep into the detention facility to actually improve the outcomes and learning while young people are detained, so that they're better able to transition into whichever school they're coming out in. And I think community colleges just need involvement. And community colleges and four-year institutions can do that in sort of a support way, to be a warm handoff. But they can also actually partner with those state systems or a particular corrections facility to provide courses for people who are incarcerated.
Robin Harper:            Thank you so much to all of you. As we are nearing the end of our time, we've talked a lot about the challenges related to the school-to-prison pipeline. As, could you incorporate your final thoughts into this question of what gives you hope that we can dismantle it? I'm going to start with Tiffany in studio.
Tiffany Miller:            What gives me hope. I think the youth. The youth really give me hope. When I'm in schools and seeing how they're working on their social emotional development skills, seeing their excitement. Especially when they find whatever it is in school that excites them. Whether it's their after school program. Whether it's math. Whether it's the relationship that they've built with their site coordinator or their teacher. Or maybe even their SRO.
I think that there's just, I think that we really need to rely a lot on the youth and their voice. So that's something that I've been thinking about a lot in my work. Because they are the ones experiencing things right now. I think we should do a lot to listen to what they have to say.
Robin Harper:            Absolutely. What gives you hope, Lucretia?
Lucretia Murphy:       I would just echo Tiffany. I think Jamal Tate being on this panel is the hope there, right? That young people who've been caught in this cycle are actually the ones who are able to disrupt it and dismantle it. And if we pay attention, no more Jamal's have to go through. And I think that's a cycle that hopefully we're seeing more of. I'm also encouraged by just the general trend now, after decades and decades of mass incarceration, that now we are in a moment where people are really aggressively, from policymakers to researchers to, really aggressive along with whatever sector people want to pick.
Understanding that mass incarceration is not good. Sending people to prison is not the way to either take care of public safety or to have a more just society. So I think in combination, this moment we're in and then the voice of power and the leadership of young people and people who've been impacted by this system is really a moment of hope.
Robin Harper:            Thank you, Lucretia. And Jamal, the same question. What gives you hope?
Jamal Tate:                 I would echo that. Just the possibility of our future. I think we've done our best with good intentions and got some things right, and could have done better with others. But I think now with the increased attention of all this publicity, and also connection and communication and being able to really look at data and research and just identifying the meaning behind it and having young people empowered and giving them platforms to advocate, to step into their own light and being there to support them.
Not necessarily always having to be the lead of it, but really just helping them using our resources to get their objectives complete. And just seeing, and really thinking about what that could mean and the difference of what our future could look like. And not just for our kids, but their kids' kids, and many generations to come.
Robin Harper:            Thank you all so much. What gives me hope is the idea that even when people and communities are now paying attention to issues such as the school to prison pipeline, they have people and programs and resources created and advocated for by people like you all on our panel, that they can go to and say, I want to do something. Where can I go for help? And they have plenty of space to go and to turn. This has been a wonderful conversation to have. It's been challenging, it's been hopeful, but I'm afraid we are out of time for today. However, our audience should feel free to continue the conversation via Twitter, using the hashtag #ourchallengeourhope.
I want to thank you, our audience for joining us, and for your thoughtful questions. I want to thank our panel. And if you've missed any of today's webinar or you want to share it with your colleagues, you can access archive video from the webinar at all4ed.org/webinars. Remember to also visit all4ed.org/brownvboard to learn more about All4Ed's Our Challenge, Our Hope campaign, and see how you can play a part in your school or your community. Have a great day.
[End of Audio]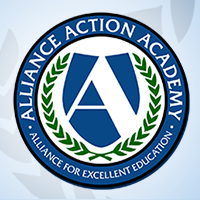 Welcome to the Alliance for Excellent Education's Action Academy, an online learning community of education advocates. We invite you to create an account, expand your knowledge on the most pressing issues in education, and communicate with others who share your interests in education reform.
Register Now
or register for Action Academy below: