How the International Baccalaureate's Diploma Program Supports Underserved High School Students
November 29, 2016
7:00 pm – 7:30 pm EDT
The Mike Sussman Studio
How the International Baccalaureate's Diploma Program Supports Underserved High School Students
Panelists
Phillip Lovell, Vice President of Policy Development and Government Relations, Alliance for Excellent Education
John W. Young, PhD, Head of Research, International Baccalaureate Organization
Janice Wells, Head of School, South Shore International College Prep – IB World School (IL)
The International Baccalaureate (IB) Organization offers four rigorous programs of education for students to develop the intellectual, personal, emotional, and social skills needed in the global economy. To date, nearly 900 U.S. high schools have chosen to offer the IB Diploma Program, several of which are Title I schools serving high percentages of students from low-income families. Research on underserved students participating in this program shows promising results for college enrollment.
Phillip Lovell, vice president of policy development and government relations at the Alliance; John Young, head of research at IB; and Janice Wells, head of school at South Shore International College Prep in Chicago, discussed the IB program, its impact on Title I schools, and opportunities to expand IB under the Every Student Succeeds Act.
---
Please direct questions concerning the webinar to alliance@all4ed.org. If you are unable to watch the webinar live, an archived version will be available at https://all4ed.org/webinars approximately 1–2 business days after the event airs.
---
If you are interested in renting the Alliance's facilities for your next meeting or webinar, please visit our facilities page to learn more.
Categories:
Uncategorized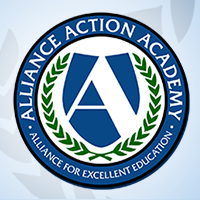 Welcome to the Alliance for Excellent Education's Action Academy, an online learning community of education advocates. We invite you to create an account, expand your knowledge on the most pressing issues in education, and communicate with others who share your interests in education reform.
Register Now
or register for Action Academy below: