<< #OurChallengeOurHope Homepage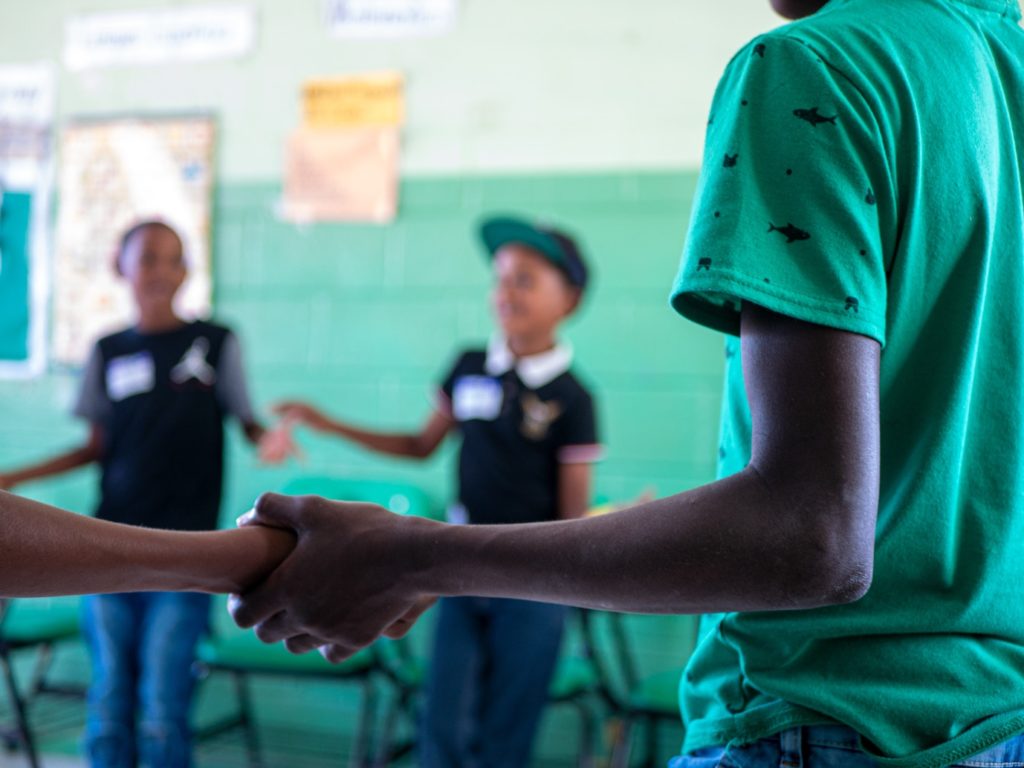 For December, in the spirit of selflessness and giving thanks, we are encouraging you to become more involved in the lives of students who are seeking a brighter future. The opportunities are endless and every action—no matter how large or small—can make a difference in a young person's life.
---
Getting Involved in the Lives of Students
Looking for ways to get involved in the lives of students? You could volunteer at your local school or with a youth support program in your community. You could read to children at your local library. You could donate clothing, toys, or food to families in need. You could donate money to a charity or youth-serving organization.
Later this month, we'll share other ways you can get involved and highlight organizations that are worthy of your attention. In the meantime, check your local media outlets which often run stories about opportunities to volunteer within a community during the holiday season.
---
Inspiring Stories of Helping Others in Need
If you need more motivation, here are some stories of people, including kids, helping others during this holiday season:
11-Year-Old Vallejo boy is Making Helping Others an Annual Tradition: Mesai Alonsabe, 11, is serious about his work. The Vallejo child is focused on collecting as many gifts as possible for underprivileged kids and making this year his biggest toy collection event yet.
9-Year-Old Girl Saves Up All Year to Donate 65 Thanksgiving Meals to Those in Need: Kenzie Parker, 9, pays for the meals with the money she saves throughout the year. This is the fifth year she's given back on Thanksgiving.
Having Been in Their Shoes as Homeless, Foster Child, Ceres Mom has Passion to Aid Kids: Homeless for about half her childhood and in foster care the rest, Ceres resident Zenia Zuniga said she knows the impact an act of kindness can have on a child. And when she saw Genevieve Piturro, founder of the Pajama Program, on "Oprah" in 2009, she knew she wanted to get involved.
For 'Our Kids,' a Bundle of Dignity for Youth in Foster Care: When Rob Scheer and his husband Reece's first adopted child arrived at their home, the 4-year-old's world fit into a trash bag. The image cued a flashback: Having grown up in foster care himself, Scheer once carried a similar bag moving into a new home. Troubled by the lack of dignity afforded to children in the U.S. foster system, the two men started a non-profit that provides children in the foster system with proper bags packed with essential and comforting items – shampoo, blankets, pajamas – that are sent to family services agencies across the United States.
If you have other heartwarming stories to share or know about other local organizations making a difference, tweet them to us @All4Ed with the #OurChallengeOurHope hashtag.