Why Now? Why Us? The Case for an Inclusive Vision of 21st Century Learning

October 31, 2019
5:30 pm – 6:30 pm EDT
1201 Connecticut Ave.
Why Now? Why Us?
The Case for an Inclusive Vision of 21st Century Learning
Speakers
Dr. Linda Darling-Hammond, President, California State Board of Education
Deborah Delisle, President and CEO, Alliance for Excellent Education
Kimberly Eckert, Brusly High School English Teacher, 2018 Louisiana Teacher of the Year
Lindsay Jones, President and CEO, NCLD
Savannah Trevino-Casias, Student, Arizona State University
Moderator
Ace Parsi, Director of Innovation, NCLD
On October 31, 2019, The National Center for Learning Disabilities (NCLD) and the Alliance for Excellent Education held a webinar, inviting educators, policy makers, parents, students and all who are involved with students with disabilities, to consider Why now? Why us? The answer is simple: The world is changing rapidly, and there is no time to waste. We want to make sure that students with disabilities are being prepared for the realities of today and the challenges, opportunities, and possibilities of tomorrow. The impact of the changes we see aren't discriminating between students with and without disabilities–they impact everybody equally. It's time that our practices and policies did the same, providing all students access to key 21st century skills and dispositions like critical thinking, problem solving, collaboration, self-advocacy, growth mindsets, and self-determination.
Panelists described the urgency behind including students with disabilities in the vision of 21st century learning and what each of us—policy makers, practitioners, families, communities, and students—can do to make this a reality.
Suplemental Material:

---
Create your own user feedback survey
Please direct questions concerning the webinar to Ace Parsi at aparsi@ncld.org
This webinar is brought to you by NCLD and the Alliance for Excellent Education with support generously provided by the William and Flora Hewlett Foundation.
NCLD is a national non-profit organization whose mission is to improve the lives of the 1 in 5 children and adults nationwide with learning and attention issues—by empowering parents and young adults, transforming schools and advocating for equal rights and opportunities. We're working to create a society in which every individual possesses the academic, social and emotional skills needed to succeed in school, at work and in life.
Follow NCLD on Twitter (twitter.com/NCLDorg); Facebook (facebook.com/NCLD.org)
---
The Alliance for Excellent Education (All4Ed) is a Washington, DC–based national policy, practice, and advocacy organization dedicated to ensuring that all students, particularly those underperforming and those historically underserved, graduate from high school ready for success in college, work, and citizenship.
Follow All4Ed on Twitter (twitter.com/all4ed); Facebook (facebook.com/all4ed); and
"High School Soup" blog (all4ed.org/blog).
---
If you are interested in renting the Alliance's facilities for your next meeting or webinar, please visit our facilities page to learn more.
Lindsay Jones:            Welcome! We're so excited to have you here today joining us. My name is Lindsay Jones. I'm the CEO and president of the National Center for Learning Disabilities. We have some incredible and amazing work to share with you today. And I'm really excited and proud of everything we're releasing. So thank you for joining us and I want to make sure we get right to it.
But first, I do want to say this work is only possible because of incredible partnerships that we have. And so I first want to thank the Alliance for Excellent Education. I feel so lucky. We've been working together in such a deep and sustained way for so many years, and it's great to be here again for an event. And I know that, it's just great to have you as fellow travelers in our joint fight for equity and quality education for all.
I also want to say that none of this would be possible without the support and commitment and resources from the William and Flora Hewlett Foundation and the Walton Family Foundation. We appreciate their visionary and generous support, and especially their commitment to equity as a concept that includes all students, including those with disabilities.
So before we get to the meat of it, I do want to say, why is NCLD so focused on this work. Equity, inclusion and hope are the core of NCLD. We have been on this journey for a long time. We were founded in the 1970s by parents of children with learning disabilities and attention disorders. And today, 40 years later, we're still led by parents of children with learning and attention issues, and now joined by individuals themselves who have learning and attention issues, who are strong and empowered and speaking up for others like them.
Now you're going to hear me say this phrase, and others will use it as well. Learning and attention issues. I just want to be clear. We're talking about all students with disabilities, but that phrase really focuses on individuals who have issues with writing, reading, math and attention and processing issues. We are focused on that population and always lift them up in our work.
But as I said, our goal is equity, inclusion and hope. All three of those things are embodied in this work, and that's part of why I'm so proud of it today. I want to also let you know, it is grounded as you'll hear from the amazing Ace Parsi in literature reviews, site visits, lots of interviews. Experts and focus groups with amazing teachers. We're lucky to be joined with one of them today. Teachers of the year and educators from across all areas. So it is something that we've been working on and trying to really make sure we can address all perspectives, and we've done a very exhaustive look at it.
You'll hear a lot today. And before I get to introducing some of those concepts to you, I want you to remember one thing. And that is, students with disabilities, students with learning and attention issues, enter the same world. They live in the same world as everyone. And to manage that world, they need to be aware of and trained in 21st century skills.
Like everyone else, they need to adapt and respond to the challenges and opportunities that are the result of globalization, technology and automation. Like everyone else, they need skills of self-advocacy, critical thinking, collaboration and problem solving. And like everyone else, they need to effectively compete in the marketplace. So this means their education, and their focus in that education, has to include all those concepts. They cannot be segregated in separate classrooms where they don't ever get that opportunity. They must have the same opportunity to learn these skills as everyone else.
With that, I want to focus on a video. A very short video. I kind of have told you a lot of this. And here it is. This is an, we worked with a lot of teachers of the year, and we wanted, we're going to hear from an incredible one today. We want to show just a little bit of Sydney Chaffee as well.
Video:                         21st century learning is when we equip our kids with the skills and the competencies and the tools that they need to be able to thrive in an increasingly complex world.
I would define 21st century learning as being able to apply the skills that you acquire in school to the world around you.
I define 21st century skills as a combination of talent and strength and activities and passions that we all hold and inhabit and own and then use to make the world a better place.
Well, I kind of think 21st century learning is doing the things that the robots won't be able to do.
I define 21st century learning as critical thinking skills, self-advocacy, the kinds of skills you need to be okay in this rapidly changing world, so that when these changes happen you can say, this is want I need to thrive in this you know, this new world, this new environment.
Lindsay Jones:            Wonderful. So, I'm so excited that we have so many videos on the site, and great tools and other things that are there for you to go along with this robust discussion. So although Deb Delisle's right there, I'm going to first introduce our panel, and then hand it over to Deb, so we can make sure we get everybody in. So if I could ask our panelists to join me on stage, that would be amazing. And let me start by introducing our moderator, who could also join us on stage.
Ace Parsi. Ace is NCLD's Director of Innovation. Prior to his, here he is, Ace Parsi. Prior to his work with NCLD, he was the Deeper Learning Project Director for NASBE, the National Association of State Boards of Education. And prior to joining NASBE, he held a number of policy, research and school based positions here at the Alliance for Excellent Education, the National Service Learning Partnership, and the Fair Oaks Community School in Redwoods City, California.
I also want to take this opportunity to quickly thank all of the NCLD team members who worked on this project. Lindsay Kubatzky, Meghan Whittaker, and Sheldon Horowitz.
Next to Ace is Savannah Trevino-Casias. Savannah hails from the amazing city of Phoenix, Arizona, which I have a personal love of, for having lived there for many years. Savannah was diagnosed with dyscalculia, a math learning disability, when she was in sixth grade. In 2019 she graduated from Barrett Honors College at Arizona State University with a degree in psychology and a minor in family and human development.
Savannah is currently pursuing her master's degree in clinical mental health counseling, and working toward becoming a psychotherapist to help young adults and families. Savannah, I have to also say, is a 2015 NCLD award-winner and Ford Scholarship award winner, and currently a member of our Leadership Council. So we're so pleased and proud to have her with us today.
And next to her is Kimberly Eckert, Louisiana's 2018 Teacher of the Year. She currently teaches high school English and serves as a reading specialist and an instructional coach, but Kimberly has been in many positions, has deep knowledge of education ad practice and in particular served as a special education teacher, a reading interventionalist, as well as a TAP mentor and master teacher. And in addition to teaching, Kimberly serves as an NEA Global Learning Fellow and Stand for Children Lead Fellow, two amazing organizations that we also partner with on this work, which is great. She recently received Louisiana's inaugural public interest fellowship. So thank you for joining us.
And finally, on the screen, all the way to my right, is Dr. Linda Darling-Hammond. Linda is the President of the California State Board of Education, and in addition to that, she's a Professor of Education Emeritus of Stanford University and a Founding President of the Learning Policy Institute, I know very familiar to many here today. Amazing research institution that creates and promotes high quality research for each and every child.
And we're so excited in particular because Linda is a close advisor to the Governor of California, Gavin Newsom. Of course Governor Newsom is an outspoken advocate for dyslexia, has spoken about his own issues with reading and that's a really brave thing, which has been really inspiring to a lot of the individuals that we work with. Dr. Darling-Hammond is a teacher, a researcher, and an author of numerous books and articles. She has been a thought leader in American education throughout her career, and I think she's best known for being a tireless champion for equity, kids and teachers. So we are so pleased to have all of her insights to share with us today.
So we're going to get to this panel, I'm so excited, but I really couldn't thank the Alliance enough for all of their partnership with us. And I do want to make sure that I get to introduce Deb Delisle, who's the President and Chief Executive Officer of the Alliance for Excellent Education. Prior to her current position here at All4Ed, Deb served as the Executive Director and CEO of ASCD, with over 120,000 members globally, and as the U.S. Assistant Secretary of Elementary and Secondary Education from 2012 to 2015.
So we couldn't be more delighted to be here, and I couldn't, I just want to say thank you and then get to enjoy this amazing panel and hand it to Deb. Thank you. [Applause]
Deborah Delisle:        Thank you so much. It's really an honor to have you here, and thank you, Lindsay, especially for your continued partnership with the Alliance. And I'm actually humbled to be on the stage, only for a few minutes but I want to say thank you, and also thank you to Linda. Little known facts about Linda. Among her many talents, she's also an incredible classic pianist, so. And she's been a really great thought partner to me, pushing me to think differently about a lot of things in life. But, and go Ohio too, Linda. So go Cleveland. We have that connection as well.
And thanks so much for all the work that people on stage do here every day, because the work for creating equitable learning environments for kids relies on everybody. And it surely takes a village, and it certainly relies on everyone to lend their voice and lend their own set of experiences to those opportunities for kids.
You know, when I think about 21st century learning, I'm thinking, we still have people who haven't really grasped this understanding that we need to prepare kids for their future, not for our present. And like, we need to get on to 22nd century learning, right? But in the meantime, you know, the heart of what we do lies in this whole notion that we have to prepare kids for their future.
And when we talk about all, we mean all. We truly mean all. Every person has to find their place, not just in their own local community, but they have to find the place and a greater meaning for their lives, and a greater world that's now shrinking pretty rapidly.
I've always lived my life by saying that what we offer to our kids tells them what it is that we value. And so it's bothersome to me, if I walk into school environments, and have a great opportunity to have traveled across this country and even internationally. And visiting schools, particularly in my role of the U.S. Department of Ed.
And as soon as you walk into a school, you know if that school is right for your kids. Your own kids. And if we allow experiences or learning environments to not be okay for our kids, then why should we allow that to be okay for other people's kids. That's a serious issue that we have in our country, and it's one that we all need to change together.
So since coming to the Alliance in February, I've just been so pleased because our focus is on equity. And when we talk about equity, it's very inclusive. It's not only about low socio economic students, but it's also about kids with learning challenges, physical disabilities. It's also about kids who have different backgrounds and experiences, different zip codes, even kids who are not native to our country. So we have to think very inclusively that all really does mean all.
So what does that mean for the Alliance for Excellent Education? So we incorporate as much as we can, 21st century learning and providing opportunities under an equity umbrella for everybody, whether it's, you know, our core program areas are in policy and government relations. Our Future Ready Schools program. Our Science of Adolescent Learning. We're always thinking very strategically around what does that mean for this group of kids or that group. So we always judge ourselves by, does all really resonate within our programs themselves?
So for example, we have been working strategically, and I know Monica's here. She's done incredible work around our CTE program. So we've been working on Strengthening in the Career and Technical Education for the 21st Century Act, right? Through Perkins. And Monica was just toiling away at that for a really long time.
So we're not just looking at the fundamental basics of reading and math, but it's about all those experiences for kids. And if they find themselves within CTE programs, the better we are for it. But we also think about adapting those CTE programs to what kids need for their future.
Our Future Ready Institutes, of course, is using digital technologies in ways that are really beneficial again to all students, not just to accessing a former worksheet, gets put on a computer, and you're like whoa, we're technologically ready. No, it's about really coming of age in a digital environment, which is really critical.
And then obviously we do a lot of work in the Science of Adolescent Learning, always grounding our policies and our practices with the cognitive sciences and with social and emotional learning so we can better understand, how do we craft teaching so that we have better outcomes for again all kids.
So equity is really at the heart of all of our work, and especially 21st century work. We embarked if you remember in May, Brown v. Board had its 65th anniversary. And it was important to our staff that we not just do one thing on that particular day, and then maybe in five years we're like okay, now let's celebrate 70 years. So we have embarked every single month on the challenges that are still facing different groups of kids, different environments, learning environments, every single month around specific topics, to realize that Brown v. Board is still not met.
And so in line with that, we talk about access to opportunities, and in equitably distributed resources. So we have some kids who are in just incredible learning environments, and others who are cold in the winter and hot in the summer and roofs are leaking, and we have that great disparity there in terms of even learning physical environments. But we're always talking about access for kids of color and low-income students, and other students from historically underserved groups of kids.
So our commitment is really sincere about helping organizations such as NCLD to advocate for access to 21st century learning opportunities for students with disabilities in all other kinds of ranges of experience as they bring into the role. So I want to thank you, Lindsay in particular, for being a strong partner. I want to thank Linda certainly for her work and everyone on stage because your work is so vital.
And I always think about one thing, which is think about that one kid somewhere along the way who passed in your pathway, and you didn't meet their needs. Those are the kids we have to continue to carry in our hearts every day. And if we can give hope to our kids every single day, then we have accomplished a lot together.
I'd now like to introduce Ace Parsi, and I won't go into your background, because everyone knows your incredible background. And most of all, your tenacity in getting the work done. So, thank you.
Ace Parsi:                   Tenacity is one of those words that can go either way, depending on how you all _____ [Laughter]. Well, we are all so grateful to be here with you all. And it's like my career goes full circle every time I come in here. Because I started my career up here with the alliance, and I was doing all that background work for these webinars, and I used to think, would it be more stressful to do that work or to be on the stage, and it's so much more stressful to do that work than be here. So thank you for your teamed up for doing all this work to get us here.
I'm going to just start by talking a little about the context that we fall in the situation with. We cannot talk about issues of segregation or current issues of educating young African American students without talking about segregation, without talking about the past that we have in this country. In a similar way, we can't talk about this issue of 21st century learning for kids with disabilities without first acknowledging our past.
So the picture on the left is of Francis Galton. He is the father of American statistics and the father of eugenics. So it's like a big messy family that he is the father of. But, we can go back, so there was a respected, voices in our society that were really putting into question the rights of individuals with disabilities to even exist in our country.
And we can't go back, just wash over that past. That's part of us. And I won't be offended if people in the room or if you're watching at home, if you want to just Google Teddy Roosevelt eugenics. Like, you will find horrific things in our past. And we've come a long way in the disability and civil rights movement.
Going to World War II where people were coming back from the war, and we started to think about disability much more in a rehabilitation lens, to where we were in 1975 to when we passed the IDEA for the first time. And we said that every young person deserves that quality to a free and appropriate education in the least restrictive environment. We have come such a long way.
But at the same time, we have to think about how education and the world has changed in that time. So when IDEA was first authorized, these were some of the major skills that, reading, math, fluency. And then, when the same survey was taken in 1999, 20 years ago even, we see those flip. That world flipped, not only for those students without disabilities. That world flipped for all of our students.
So we are still talking about the modern civil rights imperative. Disability rights imperative. We cannot leave our students with disabilities outside of that world. That has to be our reality. That has to be our collective reality. And at NCLD, we believe that the most important thing that we can do is to make sure that we don't say generically, we want all kids included in 21st century learning. Show me how.
We don't want our students with disabilities retrofitted into systems that were never designed and initiated for them. So, our principle is that we need to start with our exceptional learners, our students with disabilities, our English learners, our students of color, and see what kinds of systems make sure that they're fully included. And when we do that, we're going to serve the needs of all other students as well. But that's where we need to start, rather than retrofitting.
So the phases of our work. What we, so, for those researchers out there in the room or those that are watching, we started that process as Lindsay said with a literature review. I'm looking at you all like we need to do more research in this area of how do we make sure that kids with disabilities are included in developing skills of critical thinking and collaboration and communication? If that's what the world demands, that's what we need to know how to deliver. And so NCLD has gotten some insights into that process and I'll share that. But we need more work in this area.
So in the second phase, we came up with resources. I want to thank again my colleague Lindsay Kubatzky here in front, who did so much incredible work in terms of looking at case studies. We deliver _____ videos. And we are really proud of that work. So if you go to NCLD.org/21stcentury, we are really, really proud of what came out of that work and hope that you will go to it and share it.
But now, we're here with our great friends here in the room, and also those of you watching, because we're in that third phase. We're in the phase of movement building, and we need all of your help. And we'll talk more about that as we go along.
I'll talk a little bit about, we connected with national networks that focus on these 21st century skills, and we asked them how do you make sure that your kids with disabilities are fully included. They told us, these are some of the practices that we use to engage our students with disabilities.
They include making sure that we're honoring the voices of our young people with disabilities. That we are not using these IEP meetings and transition meetings just as a bureaucratic exercise. We're actually building our young people's skills and dispositions through these processes. We're giving their interests, and we're lifting those interests up to drive learning.
That we know for our students with disabilities, some of these areas we need explicit instruction on, include self-advocacy. It includes collaboration and critical thinking. We can't just take it for granted. Because if you are a student with executive functioning issues, you might have challenges organizing information. Or if you're a student with an emotional behavioral disorder, you're going to approach collaboration in a different sort of way. And we need to make sure that we're preparing our students for that reality.
Then, if we're instructing, we need to also make sure that we measure it. So how are we making sure that our assessments are aligned with principles of universal design for learning? How do we make sure that within our IEPs we're measuring these kinds of skills? And then if you're measuring it, we need to know, okay, what do we do now?
Like, if we have a, we see a student that's well behind where they're supposed to be on one of these skills and dispositions. How do we make sure that we actually intervene? It's fine to measure, but then what's our plan when our students are not meeting some of these marks? And then lastly, making sure that we have an inclusive culture. So you'll find these resources, case studies, videos, some of our synthesized recommendations around practices on our website.
And then, part of what we identified with those strategies are what teachers do, but this does not happen in a vacuum. We're here at the Alliance for Excellent Education because they have been such great partners in terms of the policy work and we need policy change. We need to make sure that that vision of learning, when we say 21st century learning, we're not saying for all. We're being explicit that it includes these populations, and this is how we're including them in that vision.
We need to make sure that our assessment and accountability systems on a broader level meet the needs of all learners. We need to make sure that our educators, it comes back to that all the time. That we need to make sure that our educators, when we say project based learning or service learning or internships, that they're actually prepared with the skills to be able to make sure that all students are fully included in that process. We need to make sure that we have accommodations build in and the resources are there. These are active steps that we cannot rest on our laurels. We need to make sure that systemic change comes from all different levels.
So, similarly you can find all of our resources. We're grateful for Linda's partnership and some of the policymakers from California, Mississippi and Virginia who have been partnering with us in terms of thinking about policies at these levels, ad hope that you might take advantage of, there's resources there for parents, for local administrators.
And we're so grateful that the nation's best teachers have joined us in this movement. Because they know that this is right. this is why they get into teaching, and they know that so many others get into teaching. So this has been one of the most rewarding aspects of this work. We've had 18 state and national teachers of the year that have lent their voices to this movement. We've had Kim and Sydney Chaffee, the 2017 National Teacher of the Year, be our close advisors on this. So we feel really strongly about not only the work but the partners that are helping to move this forward.
So, without further ado, I'm going to step back in here and we're going to have a conversation. So Savannah, thank you so much for being such an incredible voice for NCLD and for young people with learning and attention issues. I just want to start with you and get your perspective. When you hear these strategies and this idea of 21st century learning, how do you apply it to your own life, as somebody with a learning and attention issue and an identified disability?
Trevino-Casias: Sure. So thank you for having me here. So, when I think of 21st century skills, I think of these skills as being kind of all-encompassing, in many aspects of my life. So, in school and just my day-to-day life and in my profession. But these skills help me really stay focused on my goals and they also help me differentiate what I want to do and they help me, especially with cultivating a growth mindset especially. So being very focused on kind of overcoming obstacles at any phase. And just staying really focused and just very certain on what I want to do and how I want to get there.
Ace Parsi:                   Yeah. And in all the experiences we've had, you've like really embodied that value of growth mindset, learning _____ that process. Can you say any kind of specific examples, like in your life? Now I know you're a student at Arizona State. How does this factor in your own education, how does that play out?
Trevino-Casias: Yeah. So I have really had to become my own advocate. Especially when I entered college. And I really had to take on a role of fully understanding my disability and knowing all aspects and what accommodations work best for me. And the ways in which I learn best. And just kind of learning how to collaborate with my professors and with my classmates and not being afraid to communicate with my professors and those around me who I know you know, who can help me be supported and help me succeed.
Ace Parsi:                   When you think about your K-12 experience with that, do you see anything that your teachers, that that was particularly helpful to you in that process? Or did you feel like you had to just pick this up when you got to college?
Trevino-Casias: In my K-12 experience, it was a little, I guess you could say all over the place. In my elementary years, I didn't have a very good I guess 21st century foundation. I kind of just had to get through it and do whatever I had to do in order to succeed. But it wasn't until high school, where my teachers really took on that role of being very, like they really wanted us to have those skills.

And my math teacher especially would tell me whenever I was struggling, she would say you have a brain for math. Which made me kind of really see my disabilities and my struggles in a different way. So I think it's just really taking a different route and helping the student really see their disability and their experience in a new and different way.
Ace Parsi:                   That's an awesome point, because I think that so often in that frame when we talk about disabilities we talk about it in a deficit. But, how can our educators and our system start to think about it as like here's the strengths that we, the wonderful talent and potential that we bring to the equation. So yeah, thanks so much for sharing that.
Can you say anything like, I think it's instructive for other students or other teachers or families that might be listening into this, what are some of the obstacles that you went through in order to really realize these kinds of 21st century skills?
Trevino-Casias: There were several obstacles. But I would say the major one was really embracing the use of technology in school. In college, a lot of my math classes were online or they were like half in class and half online. But I would say 90% of the coursework was online. And for me, with having dyscalculia, that was really challenging for me. Because I was so used to having a math teacher explain things step by step, whereas online you're kind of just on your own and you didn't really get that individual instruction or that detailed material. So I really struggled with that. And it was definitely a learning curve I had to overcome in order to get through those.
Ace Parsi:                   For our viewers or people that might not know what dyscalculia is, can you describe what that?
Trevino-Casias: Yeah, so dyscalculia is a math based learning disability. So it affects calculations, doing basic math skills, telling time, spatial awareness, so not only does it impact me in math classes but also on a day-to-day basis.
Ace Parsi:                   Right, yeah. And then if you had to think about you have to deliver a message, to whether it's other youths who are kind of in the education system now, in the K-12 system, or families or policymakers. What is your major, now that you're on the other side of it, what's your message to them?
Trevino-Casias: I would say just to embrace 21st century skills. I know they can be really intimidating and it can seem like a lot to kind of take on and understand. But I feel like by embracing them and figuring out which ones work best for you, and which ones you can work into your daily life, I think is very beneficial and can help you not only in school but also after that, and when you start looking for jobs and joining the workforce.
Ace Parsi:                   And then do you have any advice in terms of like the educators, like Kim or policymakers, I know there's a lot of people from departments of education I noticed that had been registered. Is there any thoughts that you have for them?
Trevino-Casias: Yeah, I would say just remember that the work that you're doing is for students like me, who struggle on a daily basis. But, we're, I know Kim and I, we're kind of mentioning this earlier. We're not just like things, but we're actual people who struggle on a daily basis. But we all have our own stories, and I think it's important for policymakers and teachers and parents to remember that.
Ace Parsi:                   And thank you _____, I know you've been, this is not your first go around with NCLD. You've been a powerful voice for us on the Hill and other places. So thanks so much. So Kim, moving from that question to you, and the work that you do, you're doing in Louisiana. Can you kind of share where you're coming at, at this 21st century conversation?
Kimberly Eckert:        Yes. And first, I just want to say thank you and I'm so excited in any space like this, because this work, it's like a life fire. And whenever we're together in a meeting of the minds like this, that fire stays lit for people. And I just, the camaraderie and the community of this. Thank you so much for including me. I do think it's really interesting, because this part of my story gets really lost, but my background is actually in social work.
So I'm an alternately certified teacher. So for me it was never a secret of the reason why I wanted to be a teacher. Like, I recognized very early on that I was not changing the world fast enough with where I was, and that a classroom was the room where it happened. So that was never a secret to me. And so, I didn't know the jargon or the language of it. And definitely I was working alone for many, many years.
But the urgency to empower people to make the world a better place, to give them agency over their life. But, that's a gift of a teacher, and teachers have this power in their classrooms. And whenever we think about 21st century skills, I've been thinking about this more and more over the years. I really try beyond like digital literacy, which one of those skills did we not need to thrive and be successful human beings throughout history?
Wherever you look in the, just, land bridges and bridges and boats and pyramids, all the things, when did it not benefit humankind to be collaborative and leaders and critical thinkers and problem solvers. I think what has been wrong and immoral was that privilege was held, and that those opportunities and experiences were only given to a very few. And I think that we've now realized that the world is better faster, whenever we allow people to access the same types of experiences that build these very basic skills which make humanity the awesome thing that it is.
So I think that that's really what's changed. And I've always seen that, and I've always been hungry to help people to understand that, that every single child in our classrooms, they are solutions to problems. They are not problems. So that's were I'm coming from, Ace.
Ace Parsi:                   If you're ever giving a sermon I'm totally there in the front row.
Kimberly Eckert:        Oh dear.
Ace Parsi:                   Yeah, so I think now, thinking about where your role is now as an educator. What do you see not only as your role in terms of promoting these 21st century skills, but opening up that opportunity that you're talking about. How do you make that real for individuals with disabilities like Savannah and others?
Kimberly Eckert:        Yes. So, as a teacher, I also have to recognize that even the first couple of years where I was really trying to learn my skill set, because we have to be honest. Great teachers don't fall out of the sky. It takes years to cultivate – right, I mean, I wish. I've been waiting. Like, it's raining great teachers. It's not. And I think that that's something that out of the gate, we have to recognize. We also have to accept that schools, like we praise people who think outside of the box.
But schools sometimes are the ones holding down the lid, tightly. And I think that as a teacher, understanding that it's not even about training. Sometimes we need to go through our own training to really reconnect with, what is school? What are we representing? What are we doing here? What are we doing for kids? What are we doing for the world? And I think that the greatest role that teachers have, because that's hard. We can talk about that all day long. I'm in a classroom every day. It is so hard to do all the things.
That's what makes teaching so vibrant and amazing. But at the end of the day, we have got to be our own advocates for our children, but also for ourselves. Because teachers have a never-ending need to continue learning, which we talked about earlier. That need's never going to go away. So being aware of the world. Being aware of what the world needs. Being aware of these amazing gifts of these students in your classroom and how to reach them and how to teach them and how to connect and knowing where resources are.
In addition to your content, in addition to being able to think-thinking and critical thinking and problem solving and creativity, all the things. Dynamic people are teachers, but I think sometimes our primary role is the one of an advocate which gets lost so often. And sometimes it's advocating for us to be trained and for us to be invested in so that we can become the teachers that our students need.
Ace Parsi:                   Yeah, and I think that one of those, there's two points that I see in that, that they are raising. One is we always talk about the policy levers of teacher _____ and professional learning standards and all those things. But, what I also hear in your answer is like, we need to have the focal, I mean, we come in here with our own biases and our previous own experiences about what individuals can and can't do. And we need to be able to check those biases and have those conversations. So there's an issue of practice and skill, but it's also an issue of what you're saying, mindset, and how do we have those conversations. Am I catching you right?
Kimberly Eckert:        Yeah, you are. It sounded awesome.
Ace Parsi:                   Oh, nice.
Kimberly Eckert:        So good. I sounded great when you said it.
Ace Parsi:                   So tell me, what do you see as the great opportunities and barriers in that work, in terms of, if we want, if our goal at the end of the day is to make sure that our, every one of our teachers, general and special ed, are effectively prepared with those kinds of skills and mindsets to be able to include kids with disabilities in 20th century learning. What do you see as the challenges and opportunities to make that all work?
Kimberly Eckert:        One of the most powerful opportunities that I'm able to do so much in my classroom every day is the idea that all students have voice. But what does that even mean? Voice is not sound, right? It's about empowering people to become like noise and lift and build and lead and have impact and advocate. And I think that whenever you see that happening in every single student, it's pretty inspiring.
So it's not just about voice, it's about giving people the space they need to use education and understand education doesn't happen to you. It happens with you. And you're part of that journey. And I think that whenever you find joy and you've been able to see that as a teacher, I could teach to literally, to have to move my body out of my classroom. Like I love it so much. But it's because I've gotten to the point in my career where I've seen what that looks like.
And that's a place where we struggle, because here's the flip side of that. Where I've always been kind of a rogue. I've been fortunate, because the test scores and the things and the barriers that are placed and the policies, because I teach this way, my students have always been successful. But for me, success was never that score. But I never needed that, right? But that's not the case for a lot of teachers, and you shouldn't have to win a contest to have your voice heard as a teacher.
Because we're experts. We are experts in that class, and our voices are not elevated nearly to the point that they should be. And I think that where the major barrier comes in, I've been trying to do so many different opportunities where I teach teachers about like genius hour, like structures that you could place for students for disabilities, students without disabilities. But the biggest fear, it's literally fear in their eyes, it's my curriculum's changed four years in a row.
Like, I can barely even understand what I'm doing this year. Or, it's how am I supposed to allocate 20% of class time whenever I'm constantly being observed and none of those, like these are real fears. So we're asking teachers to go in and change the world. But we're cutting off their ability, like 90% of their tools and their abilities to connect with students who are their most vibrant resource. So it's not that I don't understand those pressures. But I think that where that's so exciting, where you have this opportunity and we also have to understand that something's got to give. And what we say measures a human being, it measures a teacher and measures a child.
Ace Parsi:                   I know that you and I have talked about this in the past. But just thinking about, you weren't always this amazing teacher, the Louisiana State Teacher of the Year. You came into the profession with your own challenges. And can you speak a little bit about, share that experience of coming into the classroom with low expectations for your students with disabilities and how that factors into this conversation of 21st century learning?
Kimberly Eckert:        Well, I think that what was most troubling my early years of teaching, I didn't know how to teach. I knew how to people. Which I think is probably the best qualification to be a teacher. Like, do you have a 4.0 in human. That's a really good place to start. But I was well aware as somebody coming in completely outside the field that I was not prepared. That didn't scare me. I have a growth mindset, right? And I knew that I would get there. I think that whenever inevitably I had no idea what I was doing my first year.
Like, every single student I had, I only had students with emotional disturbances. Every single child failed their state test. And at the time they couldn't be promoted to the next grade without it. And I get so emotional talking about this, because they failed. They failed a grade. I ended up teaching those babies four years in a row actually. And whenever I would ask for help, I was kind of let off the hook. Oh, well, they're SPED. What? And so I had to kind of fight for resources. I'm in a lot of student loan debt, because I went and got a master's degree in special education, became a reading specialist, because my kids needed that.
And that should have been something that would have been provided for a teacher that was as hungry as I am. But the thing is, I don't look back. I look forward, and my district is such an amazing place, it's allowing me to develop those supports for teachers that recognize they need it. Because we can't say you need to get it, and then you also have to go into loan debt the rest of your life to get the tools to help your kids. That's immoral.
Ace Parsi:                   Right. Thank you so much. And Linda, you have, there's a big screen with your face on it, so you have this big brother feeling. I was going to say that if I have to have a big brother, you would be that person. [Laughter] So Linda, transitioning to the policymaker role. I know as the Chief Executive of the California State Board of Education, when you're hearing Savannah's comments and Kim's comments, what can policymakers and educators, in your mind, do to make sure that this vision of 21st century learning is fully inclusive?
Darling-Hammond:    Well you know, I think Kim just said it really well, you know. She talked about how we need to, the teachers need to advocate for their own training, and how important it was for her to have the opportunity to go back and get that degree in special education on behalf of her students. But in this society, we should not be keeping that knowledge from teachers.
We do not invest adequately in the preparation of teachers in this society, compared to other high achieving countries. And you know, for this conversation, that knowledge base about how to support kids and how to enable them to learn, the cognitive strategies that will support them through their lives. It's not rocket science. It is true that getting a 4.0 at getting a human being is a great starting place.
And then as Kim said, it is a whole lot of knowledge to be acquired. I was thinking about this earlier. You know, we should say to anyone who wants to be a teacher, if you teach, we will pay for your preparation, straight up. If you commit to these fields where we need you so much, we will support your mentoring, your ongoing professional development. We will make sure you get every kind of knowledge and expertise that you need, rather than leaving teachers to sort of look under rocks for knowledge.
I came into teaching that same way, and was stunned at how much I didn't know and how little my preparation program through an alternate route was prepared to get me the knowledge that I wanted and needed for the kids, just as Kim was talking about and as Savannah reflected on in her own education experience. You know, you look at a place like Finland, where you know, they emerged in 2000 at the very top of the PISA rankings having been a country that had very low education levels. 30 years earlier, only 10% of people were graduating from high school in that country. But they shocked everyone by emerging from the top. It was because they invested in teachers.
And I think Ace, you made the point earlier. That when we serve the needs of those furthest from opportunity, we actually serve the needs of all children. That was their bet, in teacher education. They created programs which are master's, everybody got a free master's degree in education. A two-year program on top of their earlier undergraduate training in model schools attached to the universities. And they spent a lot of time on how do you teach students who struggle to learn, in a variety of ways students with learning differences on the theory that if you can teach kids who may learn in a variety of different ways, you'll be able to teach everyone well.
And that bet paid off, when they emerged as a surprise at the top of the world and then were attributed to those investments in teachers. And as policymakers, we need to take a lesson. We throw a lo of money away if we're not investing in the people who can make everything work. And so I think you've already heard some really good examples about that.
Ace Parsi:                   Yeah, and it does seem counterintuitive in some ways, because we have a system that's based on going at that mythical average learner to switch that mindset and actually start at the margins rather than actually starting where we think that that center is. So thanks for raising that. And then when you think about young people with difficulties in our K-12 education system, what do you see as the most salient challenges and opportunities that that population faces?
Darling-Hammond:    Well, you know, we all learn differently. And I think one of the frameworks you need to bring to this is that this is about a range of ways of learning, and need for that process. And so, the opportunities right now are quite significant as well as the challenges. So maybe I'll say a word about the opportunities. You know, one of the things about 21st century skills, and you put that little slide up there about how business are now asking for teamwork and cooperation and communication skills and interpersonal skills and so on.
You know, those, teaching for those skills and teaching in a universal design for learning way, really calls for flexible modes of learning, for multi-modal classrooms, where kids are bringing all of their senses, auditory and visual and kinesthetic and all of their ways of learning and all of their ways of presenting their learning are actually represented in their 21st century skills. That's one of the ways they're different from the old sit and get transmission curriculum.
So that's an opportunity, because if we can help classrooms engage fully in 21st century modes of learning and production of knowledge, we will be meeting the needs of more students. Because there will be more pathways in. Deb Delisle made the point earlier about this being a digital age. And, Savannah also made a point about enhancing the technology. And using technology in the classroom effectively as tools for different kinds of learning and learners is a pathway in to success. You know, we have voice to text technologies that are very, very good at this point.
We have you know, text to hearing. We have all kinds of ways to use technology as tools. And human beings are distinguished by their ability to use, invent and use tools. And that's what teachers have to be ready to enable in the classroom. I love the point that Kim made, that sometimes schools are the ones that are keeping on the lid, instead of letting people out of the box. That lid is the standardized approach to teaching, which says you have to get your information in a particular way, and there's only one way. You have to demonstrate your knowledge in a particular way, and there's only one way. We have to get out of that consignment, that box. Let kids learn to use tools. And use those to be able to solve problems and demonstrate what they know.
Ace Parsi:                   Linda, I want to transition to the audience Q&A. We have actually audience members from all around the world. This question comes from David Watt from Scotland. And I know you've done so much work in terms of the international context, in terms of measuring success. But, and his question is, how do you effectively measure these successes in an inclusive, in 21st century learning, in an inclusive way?
Darling-Hammond:    Well, I'll start off, I imagine some of the other panelists may want to chime in on these questions. But I'm a big advocate of performance assessments. Performance assessments are ways that we can demonstrate what we know by actually authentically engaging in the work. That may mean researching something and presenting it in a paper, and orally, or doing a design, inventing a spreadsheet, illustrating a solution in a variety of ways.
Because the nature of learning is such that we need to be able to do all of these things, there is no job you will go to that will say sit at your desk, we're going to give you five answers. Pick one out of five and you're done for the day. We have to get beyond the sort of multiple choice testing strategy, which then tries to rank and order people against each other and norm reference them. To performances that illustrate what people can do.
There's been a lot of progress made on that front in a number of countries. Singapore, Australia and others, where kids are demonstrating what they know in authentic ways. Teachers are able to evaluate and score those assessments and give feedback using rubrics and often support a revision process, which actually is one of the strongest levers for learning, is feedback with revision. You get very different outcomes, and that's not cheating. It's actually learning. And so we need to really broaden our horizon around the way in which we measure learning as well.
Ace Parsi:                   Great. And I'm getting a question from Merrill Lucy from the California State PTA, and this is a question for everyone on the panel. She asked how do we respond to parents of typically developing students who see including students with disabilities as a detriment to their child's ability, to have rigor in their curriculum? Savannah, Kim, do either of you guys have a thought on that?
Trevino-Casias: Well, I feel like when students who aren't typical learners I guess you could call them, they can contribute in other ways that is unique and generally more creative. And it can help other students kind of, or know how to work with other people and other, to be more inclusive and more understanding of people with disabilities. and I feel like it is more of a benefit than a detriment.
Ace Parsi:                   Absolutely. Kim, do you want to join that?
Kimberly Eckert:        Oh dear.
Ace Parsi:                   I see _____ enough.
Kimberly Eckert:        Here's the pitch. Well –
Ace Parsi:                   We are in Washington, DC where the Nationals won the championship, so that's –
Kimberly Eckert:        I know, I just made a sports joke. I don't do that normally. Okay. Well, okay. I would invite any parent to my classroom, which I do. Oh my gosh, I love my kids' parents. I love my kids. Like, I just love all the love. I do. But the first day of any school year for me, I actually tell my students that they're going to learn more from each other than they're going to learn from me. And that there's so much value in a human's story. And I make sure that they know from day one, I tell them this exact thing, and I'm smiling, because it brings back memories, because sometimes they actually start to have teary eyes, right? Empathy needs to start early.
But I tell them, the day you think that somebody else's story is not worth hearing, might be the day you're no longer worth hearing the story. And I stand by that so much. So, any parent needs to understand that the classroom and the culture of the class, nobody's smarter than the class brain. And that whenever we start to realize that and embrace that, everybody becomes smarter and better. And I'm just so excited about an answer like that, because that's such a real answer, and I'm so fortunate I've never been asked that.
And I've also been quite again a rogue in advocating for students with disabilities to be in honors classes, so that they could learn behaviors of students who study in different ways. So just, we're all better whenever everybody's included, and I think that's something that we can never back down from. No one should be threatened or in fear of anything that makes us all better.
Ace Parsi:                   Yeah, and I think that as a person that's been working on this project with you all for a while, and as a parent of somebody who's going to be in school systems pretty soon, that dynamic nature that you're describing, I feel like every kid should have that. I think the system improves in some ways when we include our students with disabilities and other students. And rather than a weakening, it actually strengthens that system. So I see the –
Darling-Hammond:    I'd like to add one just example and build on what Kim was saying. Which is that we've just done a couple of case studies of schools that use inclusion models. _____ High School in New York City, Gateway High School in San Francisco, which was founded by the parents of students with disabilities, where they have created inclusion environments which ensure that all kids are working well together, respecting one another, worrying about how people are different and how they're able to work together, really replete with strategies that teachers can use. And I encourage folks who would like to see more about that to go to the Learning Policy Institute website for additional ideas that are very much in line with what Kim was talking about.
Ace Parsi:                   Thank you so much. So I want to just thank Savannah, Kim and Linda for giving your time and your energy and your passion to this movement. And for every one of you that are here in this room, or watching this either live right now or the audio feed later, it's going to be on the Alliance's website. You are now consigned into our little movement. You didn't know it, but you are. And so we're going to show a video of our State teachers of the year, sending this message of why we all think that our education system is improved and strengthened by this engagement.
Video:                         It's important for students with disabilities to have 21st century skills, because all of our kids are going to inherit the world from us, and all of our kids can change that world for the better.
It's important for students with disabilities to have 21st century learner skills, because they bring unique perspectives and accessibility is innovation.
Their voices matter, and they need to be heard. They need self-advocacy the most.
IT's important for students with disabilities to have 21st century skills because every child deserves the chance to live the lives they dream.
They're ready for the world. They're ready to communicate, to think critically, to engage with other people, to be aware of themselves and others. These skills are important for all students, and especially my students with disabilities.
It's really just about the issue of equity and that all of our children have potential and power and strength and grace.
Because they deserve it and it's important for them to be seen by the teachers that are going to teach them.
Because I believe that in education all should mean all. And that in order to understand everyone's experience, you have to hear everyone's experience.
It's important for students with disabilities to have 21st century skills, because all students deserve and opportunity to succeed and be given the tools to do so.
It's important for students with disabilities to learn 21st century skills because all students should have equitable access to teaching and learning.
Access to amazing learning is for every child.
Because the world needs you. The world needs your unique perspective. It needs your journey. It needs your voice. It needs your creativity.
Learning 21st century skills is for everyone.
Everyone.
Everyone.
Everyone.
Everyone.
Learning 21st century skills is for everyone. And we want in.
We want in.
We want in.
We want in.
We want in.
Ace Parsi:                   So, we're asking you now to help us to join this movement with us. and that we can't do this without you. So, in this next week to two weeks, we're going to launch a movement that's called the We Want In movement. We want you who are watching or who are in this room to share your experiences of why it's so important for individuals with disabilities to be engaged in the 21st century learning movement.
And we're hoping that you'll use the hashtag we want in. We're going to have a Twitter chat. We have all the resources right now. You can find them at NCLD.org/21stcenturylearning, or 21st century, or Why Now Why Us. We want you to be part of this, we want to be part of this movement with you. And thank you again to the Alliance. Thank you all for tuning in. And thank you particularly to our great partners, Linda, Kim and Savannah. Thank you. [Applause]
[End of Audio]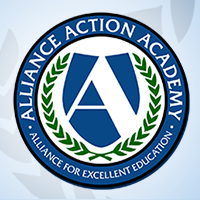 Welcome to the Alliance for Excellent Education's Action Academy, an online learning community of education advocates. We invite you to create an account, expand your knowledge on the most pressing issues in education, and communicate with others who share your interests in education reform.
Register Now
or register for Action Academy below: