Standards of Equity and Excellence: School Improvement Under ESSA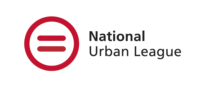 February 11, 2020
7:00 pm – 8:00 pm EDT
The Mike Sussman Studio
Standards of Equity and Excellence:
School Improvement Under ESSA
Presenters:
Susie Feliz, Vice President for Policy and Legislative Affairs, National Urban League
Phillip Lovell, Vice President for Policy and Government Relations, Alliance for Excellent Education
Robert Balfanz, Director, Everyone Graduates Center at Johns Hopkins University
On February 11, 202 The National Urban League and the Alliance for Excellent Education held a Webinar on Implementation of the Every Student Succeeds Act.  This webinar continued the discussion on how ESSA implementation is working – and not working – for historically underserved students. The National Urban League and the Alliance for Excellent Education hosted this webinar to discuss progress on school improvement.
ESSA requires states to identify schools with low-performing subgroups of students for support and improvement.  Only those schools that meet each state's definitions for targeted and comprehensive support under ESSA are eligible to receive federal school improvement resources.  Susie Feliz shared the National Urban League's findings from their report, Standards of Equity & Excellence: A Lens on ESSA State Plans, which evaluated state plans on whether they are meeting the law's school identification requirements.  All states have now identified at least one cohort of schools, so the impact of state policy choices on which schools – and therefore students – will receive extra support is becoming clear.  Phillip Lovell shared new analysis on school identification in ten states.
We are also beginning to see how school improvement strategies are working for identified schools.  Dr. Robert Balfanz manages a network of states collaborating on transforming low-performing high schools.  Bob shared lessons his member states are learning about essential elements of successful school turnaround.
Supplemental Material
---
Please direct questions concerning the webinar to jowens@nul.org.
---
If you are unable to watch the webinar live, an archived version will be available at http://www.all4ed.org/webinars 1–2 business days after the event airs.
---
The Alliance for Excellent Education (All4Ed) is a Washington, DC-based national policy, practice, and advocacy organization committed to improving educational outcomes—and lives—of students, with a focus on those in middle and high school. We embrace diversity, equity, and inclusion and specifically advocate on behalf of all students who are historically underserved or marginalized. all4ed.org
Follow All4Ed on Twitter (twitter.com/all4ed); Facebook (facebook.com/all4ed); and
"High School Soup" blog (all4ed.org/blog).
---
If you are interested in renting the Alliance's facilities for your next meeting or webinar, please visit our facilities page to learn more.
[Music Playing]
Phillip Lovell:             Hello, and welcome to today's webinar on school improvement under the Every Student Succeeds Act. I'm Phillip Lovell, Vice President of Policy Development and Government Relations here at the Alliance for Excellent Education. I'm delighted to speak with two outstanding panelists about how school improvement is and is not supporting historically underserved students in states across the county. Susie Feliz is the Vice President for Policy and Legislative Affairs at the National Urban League, which continues to play a leading role in advocating for ESSA to live up to its potential as a civil rights law. Dr. Bob Balfanz is a professor at Johns Hopkins University, and is the director of the Everyone Graduates Center where he leads a network of states that are working to transform low performing high schools.
Today, both Susie and Bob will present their recent work on school improvement. I'll also share some of the Alliance's recent findings and follow up with questions for our panelists. We're going to start with Susie, who will give us some background information on the identification of schools for support and improvement under the law. Early in 2019, the National Urban League released an analysis of all state ESSA plans, including their methodologies for identifying schools for support. Susie, can you share with us some of the findings from your work?
Susie Feliz:                 Sure. Thank you for the invitation. So as part of our Equity and Excellence project, the National Urban League released an equity analysis of ESSA consolidated state plans for 36 states and the District of Columbia, where we have our urban league affiliates. These plans provide a preliminary indicator of how states intend to implement the new law and represent a blueprint for a state and district level decisions that will work to move each state from promise to practice during implementation. During our analysis, we assessed how well states incorporated equity into their plans, and developed a series of report cards that use a green, yellow, red highlight system to rate the plans on 12 equity indicators. The full report and each state report card can be found on the No Ceilings on Success website at www.NatUrbanLeague.org.
My presentation today will focus on one of the most important elements of state plans, supports and interventions for struggling schools. This webinar is also the second in a series of three that will focus on equity levers and opportunities for advocacy in ESSA. The first webinar dove into subgroup accountability, and in the next one we'll discuss opportunities to advocate for resource equity. All of the webinars will also be on our website at www.NatUrbanLeague.org.
The National Urban League's equity report cards provide a snapshot of the commitments each state made in 12 different focus areas to insure equity and excellence and education for all children, particularly low income and historically underserved children. On all 12 indicators, we rated each plan excellent color coded green. If the state made a strong start in that area sufficient, with the yellow. If the plan was only adequate and poor, with red, if the state missed crucial opportunities to advance equity. It's important to remember that if a state scored low on an area, it is still able to amend its plan. In most cases, it might require political will, but with enough pressure advocates can help push states to revise inadequate plans and resubmit them to the U.S. Department of Education for approval. Throughout the process of ESSA implementation, we hope the report will serve as a reference for state civil rights organizations and help inform discussions when advocates meet with their state leaders.
ESSA requires states to establish accountability systems that are based on all the indicators required by federal law, and that access the performance of all students and each individual group of students. These systems are used to determine schools that need more help getting all students and each subgroup of students to meet the ambitious long-term goals established by each state. Schools that are identified for support in interventions must come up with a plan to improve, and those plans must be approved by the district or the state. The state and district are responsible for getting the appropriate resources to identify its schools.
ESSA also requires school improvement plans to be developed in partnership with stakeholders. For each of its identified schools, school districts must partner with stakeholders, including school leaders, teachers, and parents to develop and implement school improvement plans. As part of that approval process, state education agencies are expected to insure that these plans were developed with stakeholder input. The Every Student Succeeds Act requires that performance data reported in a state's accountability system be desegregated by subgroups of students. A subgroup is another name for a student group based on a common characteristic, including gender, race, disability status, and many others. Having student performance data broken down by individual student group has made academic achievement gaps transparent and armed civil rights advocates with the facts to build a case for better supports, resources, and interventions for struggling schools and students.
ESSA requires that states identify three categories of schools for support and improvement. States must identify schools with struggling groups of students for targeted or additional targeted support, and they must also identify schools where overall student performance is low, or high schools where the graduation rates is below 67 percent for comprehensive support. Our report looked at information in ESSA plans about how states plan to identify and provide supports and interventions to struggling schools. More specifically, we assessed how well states are identifying schools for support, particularly how states are designated schools for targeted support. Our research revealed that only four states use a strong definition to identify schools, specifically a definition that does not require a group of students to struggle on all indicators in the system before they get help. Fourteen states had a weak definition or one that does not comply with ESSA.
So just from our review of state plans, we know that many states are at high risk of overlooking students and schools for the support they need to succeed. The school improvement process involves the identification of schools with struggling students and the provision of resources to help them improve. This is among one of the most important jobs for a state education agency under ESSA. When schools are identified for supports, the state has an obligation to review their resource allocations to address in equities for school improvement. The schools that are identified get additional resources, such as dollars, teachers, counselors, technology, books, and better curriculum. The consequence of misidentifying or under-identifying schools is that vulnerable students will become invisible and won't get the help they need. That's why the identification of schools matters.
The law makes clear that states must work to make sure the needs of individual groups of students are being met, but not all states are living up to their obligations, so it is the job of advocates to be vigilant and work to insure that struggling students are identified for support and get the resources they need to succeed. The Alliance for Excellent Education is analyzing the early results of ESSA implementation, including for school identification and improvement. The Alliance's research shows that as our analysis of plans predicted, schools with struggling students and low ratings on the state's own system are not being identified for improvement. Phillip will tell us more about the Alliance's findings in a moment, but we know that the role of advocates remains essential in pushing for all students to get the attention and support they deserve.
Phillip Lovell:             Thank you, Susie. Your analysis showed that many states are at risk of overlooking struggling students who need additional support, and as you mentioned, our analysis that we've been doing over the last year or so confirms that this is happening in the early stages of implementation. Can you reiterate for us why it's so important for states to get school identification right?
Susie Feliz:                 Sure. So states and districts are required to support and track progress of identified schools. These schools also have access to extra resources, as much as seven percent of a state's Title One funds, to innovate and improve. Schools that aren't identified don't get any of this help or additional funds. They also aren't even on the list of schools that are struggling. So families and community organizations may not even know that students are underperforming. In short, struggling students that aren't in identified schools end up being invisible, and they'll lack access to the resources that they need to succeed. And that's just simply unacceptable, and is why advocates need to work hard to insure that states live up to ESSA's promise, to insure that every student succeeds.
Phillip Lovell:             Thank you, Susie. That's very helpful background on what states' plans say and don't say about how they're identifying schools for support. Next, I'm going to share a little background on analysis that we're doing here at the Alliance on the early results of ESSA implementation. So first a word on where we're at. All states, and D.C. and Puerto Rico, have approved ESSA plans. They've been approved by the U.S. Department of Education. Each state plan has details of the state's accountability system, their school ratings, the identification system, and how schools are identified for support and improvement. But it's important to stay vigilant about the implementation of these systems, and to be reviewing what states are doing on a frequent basis. At least 11 states have already filed the amendments to their ESSA plans, and some states are not actually following their plans as submitted, even if the state hasn't submitted a formal amendment. And it's almost important to know that the state plans that have been approved by the Department of Education, while they say a lot on how states are identifying schools for improvement, they do not say a whole lot about what will actually happen once those schools are identified to insure they improve.
All states have released at least one year of school ratings based on their ESSA accountability system. They did that for the 2018/2019 school year. In addition to releasing their ratings, or some states did dashboards on how schools are doing, they've also identified their first cohorts for comprehensive support and for targeted support. In 2019 and 2020, some of those schools that were identified will be going through a planning year, and in other states those schools will actually begin implementation. And as we speak, some states are now identifying their schools for the 2019/2020 school year.
The Alliance for Excellent Education has been overseeing ESSA implementation nationwide, and we also are looking specifically at ten states with the support of the W.K. Kellogg Foundation. We're asking couple specific questions and investigating data on these. So first we're looking at this use around school ratings. Do school ratings really reflect the achievement and outcomes for historically underserved subgroups of students? In other words, for example, if a school gets an A, is it an A for all of the school students? The other big question that we're asking is are states adequately identifying schools with struggling subgroups for support and improvement.
So the whole school might be doing well, but if there are pockets of underperformance, if there are historically underserved students that are consistently underperforming, the law says that we need to know that, and we need to do something about it. So we're looking at whether that's actually happening. The states that are included in our analysis are Arizona, Connecticut, Florida, Indiana, Louisiana, Michigan, Mississippi, New Mexico, Ohio, and Washington State.
Some of our initial findings; first, the proportion of schools that are identified for support varies widely across the states. We often say in education reform that it shouldn't matter what zip code a student lives in, regarding whether they receive a high quality education, but under ESSA, we know that a zip code matters a whole lot. For example, in Michigan, it's much less likely for a school to be identified to support. Only 8 percent of schools are identified. But in Florida, nearly 70 percent of schools are identified for support. So if you are in an underperforming school, you're much more likely to receive support in Florida than you are in Michigan.
We also know that in some states schools with struggling students are being overlooked for support. In other words, schools are getting low ratings, but just because they receive a low rating doesn't mean that the state has identified for additional help. In Mississippi, for example, of all of the schools that have received an F, 43 percent of those F schools and 73 percent of D schools were not identified for any type of support. That's not the case universally comparing that to say Florida. All schools that receive the D or an F are identified for support. So we see again a wide variation among the states.
We have all identified that students with disabilities were the most common group of struggling students in schools that are identified for targeted support. In fact, in all of the states that we have looked at, of the schools that are identified for targeted support,  _____ disabilities were the group that triggered that identification in more than 50 percent of those schools. In six states, it's actually more than about 80 percent of the schools that were identified. And of course, African-American, Latino students, and students from low income families, as well as English learners, were also frequently identified for support.
So now that we've talked about how states are actually identifying schools for support under ESSA, we're going to turn to Dr. Balfanz for more on what's states are actually doing to help schools improve outcomes for struggling students, particularly in low performing high schools. This is especially important to us at the Alliance for Excellent Education because we were very pleased that the Every Student Succeeds Act includes a requirement that any school where the graduation rate is below 67 percent. So where a third of students are not graduating, they're required under the law to be identified for comprehensive support and improvement. Dr. Balfanz has been leading an effort to insure that these schools undergo comprehensive, effective evidence-based reform. We're really pleased to have you here once again.
Robert Balfanz:           Thank you, Phillip. Glad to be here, and really happy to share with the folks today what we're learning about how ESSA can be used to help the lowest performing schools not only get better but to fundamentally redesign themselves so they work for all our students in the 21st Century. We're working with seven states right now; Illinois, Louisiana, Massachusetts, Mississippi, New Mexico, New York, and Ohio, and a bunch of great partners, and we're really working to call upon 20 years of sort of research and development, and how to have high schools that work for all kids. Some of the key things we're learning is that we first have to recognize that the schools that are left to be improved or reformed are the most challenged.
We've actually had a lot of improvement over the last 20 years among high schools, but those that haven't improved share some common characteristics. They tend to be located in economically and socially challenged communities. About a third of them are still in the big cities where you often imagined where troubled high schools are. But that means most of them are actually now in inner ring suburbs, smaller towns, and rural areas that are sort of in the struggling areas of economically distressed areas of the nation. That means they have intense concentrations of student need, and also limited organic capacity to reform, because they've been under pressure to reform for 20 years, and that pressure alone has not led to improvement, partly because they just don't have the internal resources absent, external supports, and guidance to redesign. The final characteristic of these schools that's very important to build upon is they all have proud histories. Most are the center of their communities. Grandparents went there. Parents went there. Everybody shares a bond. The mayor went there. Everyone shares an affiliation with the school, and it's something to build upon.
So what we've done working with these states is we want try to figure out how can ESSA be used, the framework of it, to really enable us to improve these schools that have struggled to improve. And the first thing we concluded is that we actually have to adopt a hopeful, positive frame. It can't be, yet again, "You're failing. Do something or else." For these schools, that hasn't worked. So we have to flip the frame and say "ESSA gives you an opportunity to redesign the school so it works for the 21st Century." Because by and large, many of these schools work very well in these communities 30, 40 years ago. But times have changed, the schools have not been given the opportunity to change with those times. ESSA actually provides an opportunity, so make it a hopeful, positive experience. The goal we know now is not just to graduate kids from high school, but to graduate kids ready for some sort of post secondary schooling or training, because you can't get a family supporting wage without a high school degree plus something else.
We also know it needs to be evidence-based but locally customized. It can't be one size fits all. What works in a small town in Oregon is not necessarily what's gonna work in an inner ring suburb of Detroit. So we have to have the same evidence-base, but also have room for local customization. A key key learning is that it's impossible really to reform alone when you're in a high needs school, in a high needs community, in a high needs school district, and that's why we've really worked in this effort to network schools both within states and across states so they're part of a group of peers and other folks to learn with and not just on their own.
And then the final thing we believe is important is really to reclaim this core purpose of neighborhood high schools, which is to make them the center of community development and social integration. That's been _____ traditionally as the place where the whole completely comes together. That's still a great need in these communities, and we should really make sure the redesign reclaims that thing and can use high school as a launching point, not only for individual kids but for the community as a whole.
A key thing when we started this work with the schools was to recognize that there has been a big gain in the evidence-base, but it's sort of big and diffuse, and if you just tell schools "Go to the evidence-based to figure out what to do" it's really easy to get lost, and what we did is we'd help organize this into four areas that are really under the control of schools to make differences, and that's how you organize adults. That's how you improve teaching and learning. That's how you support students, and that's how you provide sort of universal access to post secondary experiences and pathways. Those are sort of the key levers of improvement, and what we've done is help organize the evidence-base in those areas so schools can sort of have a focus to their work.
What we know in each of these areas is a combination of evidence-based practices and the structures that support them, but also the key mindsets that support that work. So you could implement a practice, but if you don't change the mindsets that you need to to support that practice, that practice will be very short lived.
And then finally why this work is hard is the truth is the evidence-based practices have tensions. A certain practice may push you one way if it goes to far. It may actually undercut a different practice. So there's a balancing act that goes on and a customizing act. So that really tells us we have to have local customization built on this evidence-based foundation. And that's what we've been staring to do with these seven states and about 50 schools. And I just wanna give us know two concrete examples of how this plays out in two of these key areas. So the first is teaching and learning. That's fundamental, right? We're not gonna transform high schools in our highest needs communities or highest needs kids if we don't change how teaching and learning happens.
So if we go to the  evidence-base, there's some fairly clear cut guidance on what to do. We need to have evidence-based instructional programs that are aligned with college and career readiness and supports for students that need to accelerate their learning so they can succeed in those classes. We need to use formative assessments. We need to integrate social/emotional learning. We need to build upon the learning sciences. For 30 years educators have been waiting for the learnings sciences to be useful. In the past 10 years, there's bene an explosion  of actual useful guidance, and we need to take advantage of that.
And then finally, the biggest thing and the hardest thing is this idea of creating challenging and caring classrooms. Right? The evidence is clear cut — is that the major achievement happens when students that are in classrooms that have high demand, that have challenging work, and pair that with high levels of support. If you just have high challenge and high demand, kids will push back against that, and actually sometimes teachers will then scale back too much, and you'll end up worse off than before. If you just have high support but low expectations, nothing comes of it. So it's that combination of high challenge and high support that matters, and it's easy to say, but in practice that's gonna require lots of professional development in sustained way, because folks are usually stronger in one area or the other, and it's really being able to do both at the same time.
We know there's key structures that support these things, like instructional coaches and professional earning communities. A key to this is to have collaborative work time for teachers where they can actually plan and work together both in subjects and across subjects. So the schedule has to be your friend in redesign. Often it's seen as the constraint as sort of a specialized knowledge of a few. It has to be democratized and really designed around student and teacher needs and not custom in practice.
But the kicker is you can do all that. If you don't change the mindsets to be set it won't stick. So some of these key fundamental mindsets that were about schooling as it was have need to evolve to what schooling needs to be. So for often times we've learned that mistakes are bad. You're trying to avoid mistakes. You get penalized for mistakes. You get marked down for mistakes. The learning science tell us mistakes are how you learn. Mistakes are good. That's a huge shift, right, to make just that one alone, right? We've used before sort of behaviorist approaches, and now we have to move to sort of this idea of choice and autonomy and purpose, right? We actually know that to unlock motivation kids have to feel like they've had some active choice in what they're doing and see purpose in it, not just being told "Do this because you have to, and if you do it the right way, you'll get a high mark or a nice sticker." So there's some key mindsets we have to learn how to move away from.
Just quickly, a little bit on students at the Center, again there's some pretty clear cut guidance, right? We know that relationships are key. They're sort of the super power, right? A traditional high school was based on everything being done as a role. I have a student role. There's a teacher role. There's a principal role. We know the scripts. We all play act them, and it doesn't lead to much, especially in areas of scarcity and stress. But really we know from everything is if we have a real relationship, if we have at the faculty level with a relational trust with students and teachers, then we're motivated. We're willing to go the extra mile. We're willing to give the benefit of the doubt. We're willing to put things in a positive frame, which creates the underlying positing school climate we need to succeed and compels kids to come to school.
We also know we need to use things like early warning systems, and constantly progress monitor all kids, both on core things, like are they in school everyday, are they getting their work done, are they focused in class? Those are the building blocks of learning, right? If you're not there regularly, if you're not focused in class, if you can't get your work done, you're not gonna learn, and the new twist to this we're learning is that we can also add on progress monitoring towards college and career readiness. Are you doing the things you need to do, getting the experiences you need to do, having the exposures you need to have to do that? We can track both those things in sort of a unified system so kids are both on track to graduation and on track to post secondary success. But to do that, we gotta think about those mindset shifts again, right? The common things you'll hear is "I'm not a social worker. I'm here to teach. I teach. Somebody else has to solve the problems. It's those people causing the problem, not us."
We're using data for accountability. We have sort of a fixed mindset, right? Some people are smart. Some people aren't. All those things have to shift. It has to be a thing. How can we help? We are we. We are not they and you. We have to use data for improvement. We have to have sort of a restorative growth mindset focus, 'cause we have to remember in the schools we're talking about, these are all high poverty, multigenerational, from multiple generations in many cases. The community itself has been under stress and duress and lost employers and all sorts of shocks for many years. So everybody is stressed. Everybody has had some touch with trauma in some way or another in their families, and in that environment, if we do not create sort of a positive sense of school connectedness, it doesn't matter how good are curriculum is or how good our teachers are. Kids won't be able to get there every day. They won't be able to focus in class. They won't be able to get their work done. That involves both practices and mindset shifts.
So I hope we are able to show you just a little bit of how there's a lot of evidence. We gotta be able to customize it, but it's also about how we think about schooling and it has to change along with it.
Phillip Lovell:             Well thank you very much, Dr. Balfanz. I really appreciate how comprehensive your approach to this is, that it's about both high expectations and about meeting the comprehensive needs of students, that it's about both evidence-based practices but also customization. This is really complex stuff. Let's start with your thoughts. You're been doing this for several decades, and then you have now this intense work with a handful of states around ESSA implementation.
Robert Balfanz:           Mm-hmm.
Phillip Lovell:             What are some of the key lessons that you've learned?
Robert Balfanz:           Yeah, so two come to mind — is that one of the interesting things about the ESSA — and the key thing is if a high school has a graduation rate under 67 percent, it has to have comprehensive reform. That was one of the key things the civil rights groups fought for, and it's a key thing for us to make sure is used well and has the impact as intended. Um, and what that's done is that the schools that are being identified for that include alternative schools, include charter schools, it includes sort of regular district schools. And one of the keys things to keep in mind is people try to sort of separate those and they get different answer for all of those. But we've seen overwhelming in the seven states we're working with is that the student population in those schools is very similar. Whether it's the alternative school, the charter school, or the district school, they're all high concentrations of high needs kids, usually multiple years behind grade levels, usually with prior histories of chronic absenteeism. So in a way, we can think about broad scaled solutions. We don't have to create separate little silos for each of these schools, which will tend to slow things down. So I think that's one key thing we learned.
The other key thing we learned is that ESSA has really good bones, and we have to use it. Within the structure the law, it calls for needs assessments. Those are really important to be done well, not just sort of superficially as a checklist. It calls for community input. That is so essential, especially at the high school level, that everybody gets a shared vision of what high school needs to be in the 21st Century and is sorta committed to that. Part of community input is student voice. Again, especially in high school, so it's really important to get a sense from students "What was your best day here? What was your worst day here? What advice would you give to students coming in?" You will get such a wealth of information from that, and what we found also is interestingly the schools that have invested the most in the student voice have embarked on the most ambitious reforms. It's actually the students which gave them the belief that they could be more ambitious and see bigger changes, and not just tinker on the edges.
Also buried there in ESSA in the fine print is this idea that you can actually have a planning year after you have your plan. You can actually have time to build capacity. That is so essential. We've been so trained to go fast, go fast, go fast, but if you go fast in an area that's not ready for it, you just get lip service, and superficial compliance, and then frustration. So as we saw this work is complex, it's asking teachers to teach in different ways in which they were taught, and if we don't take that time to build their capacity, to give them the supports they need, we don't get the outcomes. So that's a key thing for I think advocates to be looking at, is that are the parts of ESSA that are there actually being used?
The last one is resource allocation. Right? That's even the smaller print that I think people have used the least. It says "This district's supposed to look at how it gives its resources to the school. Are they getting the right resources? Do they have to change the resource allocation to the school?" I would say almost no one has done that yet, and that's a ripe area, I think, for the community to be involved and say "Hey, these guys have worked really hard to get a new redesign, but are we really resourcing at the level we need to, and have we really done that part of ESSA that calls for that?"
Phillip Lovell:             Very helpful, and speaking of resources, under ESSA school improvement funding flows to states and then turn to districts and schools very differently than it has in the past. What's been your experience regarding how states are distributing the school improvement resources to schools?
Robert Balfanz:           Yeah. This is an area where I would say we just need to keep our eye on and probably needs some improvements, because one of the things that wasn't fully understood when we said that all high schools with graduation rates with a 67 percent will be identified for comprehensive improvement, that means they all get identified at once, and in a way that's worked as intended. Over 2000 high schools — alternative, charter, and regular — have been identified for comprehensive improvement under that 67 percent rule. The challenge is is that those schools all now appear at the same time, and the funding is sort of seven percent of Title One, which is an annual appropriation. So if you then try to spread that money from year to a large number of schools that have been identified, you end up being able to give them only very modest amounts of support. Over a ten year period, there's enough dollars there to do it. But there's a little bit of disconnect between the total amount of money available over time and how it's initially being distributed because large numbers of schools got identified I think more than people anticipated, and therefore in the early years that means that seven percent has got to be spread pretty thinly, and probably too thinly in some cases to give the schools the actual resources they need to support ambitious reform.
Phillip Lovell:             So as you've said, this is really a "all hands on deck" effort needed in order to improve these schools, and certainly states are in the driver seat. What do you think are some effective ways that state education agencies are supporting the school improvement efforts?
Robert Balfanz:           Yeah. I think many of the states are working really hard on this, to move from sort of being compliances to being support, and those I think have the biggest impact were the ones that were enabled to actually have sort of a coaching capacity, and develop a cadre of coaches that aren't really there so much to be monitors, to be there to be the ones to check off an _____ checklist, but to actually roll up their sleeves and help schools figure out how to implement their plan, how to solve challenges, and how to connect them to resources, to meet identified challenges. And that's a big mind shift for states, and so it's an evolutionary process, but a number of the states we're working with have put in an investment really in building up a cadre of coaches, that each have a manageable number of schools to sort of be the ones to help in a more supportive role, not just sort of in a compliance role.
I would say another challenge we have is many states have created very good resources that in the end get sort of passively put on their website, and they often feel that's all they can do in sort of local control states. They kinda believe they can't compel anybody to use those resources. I think that's something we have to look at. [Laughs] Not in a harsh "You must do" but there might be some of the in between "You have to do this because we're telling you" and "It's up there. Take a look at it if you want." [Laughs]
Phillip Lovell:             Yes. And if my wife gives me a recipe for how to make dinner, I definitely need more support than just the recipe at hand. [Laughter] No, that's very helpful. I'd love to dive into a couple elements of your presentation. So one of the things that you said was that we need to have this balance between high challenge and high support. Can you talk to us about the importance of rigorous course work as we undergo the school improvement efforts?
Robert Balfanz:           Yep. So we've done some recent analysis trying to understand what are good predictors of college success, right? We've done a lot of work, the University of Chicago's done a lot of work, and some others at what predicts high school graduation, and now we're trying to figure out what predicts college success. What we've found was that the most simplest bumper sticker finding is decent grades and challenging courses, and why that makes so much sense is because decent grades and challenging courses is what you need to succeed in post secondary. Most of the classes you're gonna take in post secondary will have some degree of challenge, and if you don't get decent grades, you're not gonna earn your credits and get your diploma, much like high school. You can't just turn that on when you get to college. You can't have had sort of unchallenging classes and not really quality work, and then suddenly "Aha, shazam, now I can do it." So it's really important in high school that you have that  experience of —
And what we've found is that the kids that had really high odds of getting a four-year degree are ones that took the college prep sequence necessary to enroll in the state university system, and it might be still a surprise to a lot of people, and I think also a good point for advocates is that in many states, just 'cause you have a high school diploma doesn't mean you're able to apply to the state university system, because you may not have taken the right courses or the right sequence of courses that they use as the bottom line check. "If you don't do this, we don't even look at your application."
We also found it was critical to have exposure to a college level course, to take an AP class, to take an IB class, or a dual enrollment. Wasn't even necessary to do great in that class, but we believe why that was important is it creates the distance between what high school work is and the shock of what college work is, if you've had some prior experience with this. Then you had to get sort of decent grades in the process, which means you could do sort of independent work. So that's why it just tell us is that there's almost no point unless we're actually challenging our kids, and giving them the support to succeed, and doing it in a sequence that's aligned with a need for postsecondary success. Otherwise we're just doing ritual. We're just killing time. So it's really important that we find a way to be at that thing, to ask them to push themselves, but in a way they see as attainable, right, because the research is clear. If they don't see it as attainable, they will pull back even more, right? So it's not just simply about making things hard. It's about making them challenging but in a way that's also engaging, and that students see the point, and is supportive, and students feel it's okay to try and fail. It's not like one and done. But they also know it's not just ritual performance. We're asking for them to show up, fill out some worksheets, don't get in trouble, and you're good.
Phillip Lovell:             Let's talk for a minute then about that flip side of the coin. The evidence clearly shows that students need access to challenging course work, and that's something that policy and advocates can really call for. You've also mentioned that the learning sciences have exploded over the last several years. We've done a lot of work here on the learning sciences and on the science of learning. Can you give us a couple lessons on what you've learned about how the learning sciences can really help to support students in this challenging coursework?
Robert Balfanz:           Yep. So the biggest one is that to succeed well in challenging classes, you actually need to build your knowledge base. Seems simple, but oftentimes our classes are not designed to build knowledge bases. They're designed to have very quick, flash memory, repeat what the teacher told you, put it on the test, and then forget about it tomorrow, because we're never gonna ask you again. That's what students learn is what schooling is. What the learning sciences show so clearly is if you don't engineer active recall of what you've been exposed to, you will not retain it, and if you don't retain the knowledge, you have not built your knowledge base. So that tells us things like just this like self quizzing, small quizzing at the end of the weeks. Having kids summarize stuff is much better than having them just underline stuff. It's things that asks them to actively use their minds to think about what they've heard and to be engaged with it is what builds long-term retention. Long-term retention is what builds knowledge base, which enables you to then take on the next level of challenge.
Phillip Lovell:             So with all of the complexity that is required for effective school improvement efforts, what are some things that advocates should be calling for and should be encouraging policymakers and practitioners and schools to be doing?
Robert Balfanz:           Yep. So I think there's like three steps that we talk about. One is to say have they really done an evidence-based comprehensive redesign or improvement plan that really covers those four areas? Are adults organized better? Is teaching and learning gonna improve? Are students supported better? Do we now have more equitable access to post secondary experiences and pathways? That's foundational. Two, is the school being a resource to implement that vision? Is it both in the human capital situations? Do they have access to enough teachers with some experience that not all their teachers are brand new every year and changing every two years? And then thirdly I would say is there sufficient investment in building the capacity of the adults to do this work? That again is where we often fall short. If you could see this as complex, we're asking, as I said, in the simplest idea to ask teachers to teach different than they been taught. That's an enormous sense of inertia. We're all creatures of habit. [Laughs] We all fall back on what we know as opposed to what we're told might be better.
So we often just way underinvest in things like instructional coaching, continuous professional development, using our schedule, as many of the most innovative schools have done, to create four week periods throughout the year when kids are doing more explorential work in a grade, a more experience-based work, or long-term projects that could be done by the people, and the teachers are getting a chance to both learn something new or to practice it. And also is there just time built in the schedule for teachers to continually collaborate with each other? It basically has to be team effort, not an individual effort, and if that's not built into the schedule both for the teachers to learn together, and also to monitor kids together in sort of an early warning system approach, you're not gonna be able to get that improving adult capacity and student supports to do the challenging coursework that you need.
Phillip Lovell:             So I have one last question for you, but it has a couple of components. ESSA was passed in 2015 and we're now 2020. When  will know if ESSA is working is the fundamental question, and two, what are some leading indicators that we should be looking at then, especially at the state level, to know if we are on track to success or if we need to change course?
Robert Balfanz:           Yeah. I think the answer to that is that, one, we have to understand at the high school in particular there was a very long onramp. So as you pointed out that really this is the first year some high schools are doing implementation, in the comprehensive improvement category, and others are actually still in a planning or capacity building phase. So we will not be able to say that even all 2000 of those schools have had a single year of implementation until the end of next year. So that's a little bit of the slow onramp challenge to be able to know. That said, I think the place to look are really those fifth indicators, right, that states have had to do. Either the chronic absenteeism, school climate, along with some of the college and career readiness indicators. Those are all things that should move sooner rather than later. Some of the long-term graduation rates, some _____ are gonna take you four years to get really big impacts 'cause you have to change the Ninth Grade experience, and that takes four years for that to play out. You should be seeing incremental improvement, but you may not see big improvement.
Same thing with some of the test scores, but you should be seeing climate improvements. You should be seeing attendance improvements. You should be seeing more kids getting access to college and career readiness outcomes, and if things are being done right, you should even start seeing positive indications within a year in those areas, and certainly within two.
Phillip Lovell:             Well thank you, Bob. That was, as always, very helpful, succinct, and powerful, so thank you very much.
Robert Balfanz:           Mm-hmm.
Phillip Lovell:             Before we close, we're going to make just a couple of recommendations for advocates on what advocates can be thinking about as ESSA enrolls. So first, it's really important to understand the results of the school improvement system in the state. How many schools are being identified for each type of support; for the comprehensive support and for the targeted support? And are there low performing schools that are not identified for support, and why is that? Wanna make sure that we're helping every student succeed. It's important to know where your state is at in the school improvement process. Have states and districts approved the improvement plans? Are the identified schools implementing the plans this year, or as Dr. Balfanz was suggesting, are they using a planning year, and if a planning year isn't being used, that's one of the things that you can ask for as part of policy. And it's also important to have an understanding of how the state is distributing federal improvement resources. If each school is getting just a small amount of money by formula, that may not be the most effective way to drive effective reform.
Finally, it's important to advocate to strengthen your state's system. We're early in the year and state legislatures are coming into session. Now's a great time to be educating state and local policymakers about what needs to be done better to improve the system. If you want examples on how others states are doing it, you're more than welcome to reach out to us here at the Alliance for Excellent Education, and we are happy to help.
So let's turn to Susie for one of the most important questions of the day and incidentally our last question of the day. In light of all this information about what states are and are not doing, what should state advocates do to insure that historically underserved students get the attention and support that they need?
Susie Feliz:                 Thanks, Phillip. The most important thing that advocates can do is to remain engaged and keep the pressure on. We hope today's webinar has provided groups some tools and resources necessary to help hold states and district accountable. If you are looking for where to start in your community, you should begin by requesting a meeting with a district official, like your district superintendent, and ask them the following questions as they're relevant to your community; which schools have the state identified as CSI, TSI, and ATSI? Those are the three categories of schools that states are required to identify. Two, how can I participate in the school improvement planning process? Three, what interventions have schools and the district started implementing and are they working? And four, we're suspecting that interventions are not working, and we have some ideas. What are the next steps?
Phillip Lovell:             Here's out contact information, and that's about all the time we have for today. Thank you very much for joining us. If you missed any of today's webinar or you want to share it with colleagues, you can access the archive's video for the webinar at www.all4ed.org/webinars. For more information on ESSA, you can always contact us. Our e-mail addresses are at the bottom of the screen, and we have a lot of information on our websites, also available at the bottom of the screen. Thanks again, and have a great day.
[End of Audio]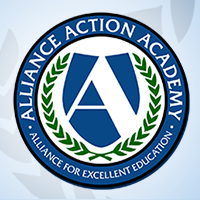 Welcome to the Alliance for Excellent Education's Action Academy, an online learning community of education advocates. We invite you to create an account, expand your knowledge on the most pressing issues in education, and communicate with others who share your interests in education reform.
Register Now
or register for Action Academy below: