Overview
In recent years, there has been a growing recognition of the importance of career pathways for student success. As the world of work continues to evolve, it is becoming increasingly important for students to have a clear understanding of their career goals, along with the skills and knowledge they need to achieve them. To address this need, many schools are developing career pathways that provide students with a roadmap to success in their chosen field. These pathways offer a range of educational and work-based learning opportunities that allow students to explore their interests, build their skills, and gain practical experience. By identifying the skills, knowledge, and experience needed for a particular career, students can create a plan to achieve their goals, which can increase their motivation and engagement in their education. Career pathway opportunities help to ensure that students are well-prepared for the challenges of the 21st-century workforce and are equipped with the tools they need to achieve their career goals.
Career pathways are essential because they allow students to explore their interests and aptitudes, while identifying potential career options. By creating a roadmap for success, students can better understand the relevance of their education and build the skills and knowledge they need to be successful in their chosen fields. This approach benefits not only individual students but also employers and the broader economy by ensuring that the future workforce has the necessary skills to meet the demands of the modern workplace.
An Economic and Moral Imperative
Helping education leaders create stronger and more varied pathway programs is not only a moral imperative to promote equity and social mobility, but it is also an economic imperative for the future prosperity of communities and the nation for the following critical reasons:
Offering a variety of pathway programs provides more equitable opportunities for students with different interests, strengths, and needs to succeed. This helps to level the playing field and promote equity in education.
Providing a range of pathway programs that align with students' interests and goals can help to increase their engagement and motivation in school, leading to improved academic outcomes.
By offering pathway programs that align with local workforce needs, schools can help to prepare students for the jobs of the future and ensure that they are equipped with the skills and knowledge necessary to succeed in the workforce.
By preparing students for the workforce, schools can help to drive economic development in their communities. This can lead to increased job opportunities and economic growth, benefiting both students and their communities.
Offering a range of pathway programs can help to promote social mobility by providing opportunities for students to pursue careers that might not have been available to them otherwise.
Now that we understand the importance of creating stronger and more varied pathway programs in our K-12 public school systems, this resource will explore the key components to help district leaders better understand how to create successful pathway programs for students.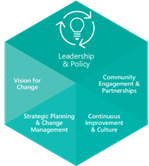 Evidence-based Strategies
Creating effective career pathways programs requires a thoughtful and evidence-based approach that prepares students for success in the workforce. District leaders play a crucial role in developing strategies that align educational offerings with the needs of local industries, ensuring students are equipped with the skills and knowledge required to thrive in their communities. These strategies are just the start of the limitless ways to enhance pathways programs and maximize students' chances of achieving their career goals.
Partnerships with Industry: District leaders can work with local businesses and industry partners to create pathways programs that are tailored to the needs of the local labor market. Research suggests that such partnerships can help ensure that students are prepared for the jobs that are available in their community and increase their chances of success after graduation.
Collaborating with industry partners is essential for creating a career pathways program that aligns with current industry needs. School systems can partner with local businesses, trade organizations, and labor unions to develop programs that provide students with the skills and knowledge needed to succeed in the workforce.
Alignment with College and Career Readiness Standards: District leaders can align their pathways programs with college and career readiness standards, such as the Common Core State Standards or the College and Career Readiness Standards developed by the American Association of School Administrators. By doing so, they can ensure that students are developing the skills and knowledge they need to succeed in college and in their careers. This should include working with industry partners to identify the skills and knowledge needed for specific jobs and incorporating them into the curriculum.
Career Exploration and Preparation: Pathways programs should provide students with opportunities to explore different careers and gain hands-on experience in their areas of interest. This can include internships, job shadowing, and other work-based learning experiences. Work-based learning provides students with hands-on experience, which can be invaluable when it comes to securing employment after graduation.
Comprehensive Student Support: District leaders should ensure that pathways programs provide comprehensive support for students, including academic support, social-emotional support, and college and career counseling and guidance. This can help ensure that students are able to overcome any barriers they may face and achieve their goals.
Data Collection and Evaluation: District leaders should collect data on the effectiveness of their pathways programs and use that data to make improvements. This can include data on student outcomes such as graduation rates, college enrollment rates, and employment rates, as well as data on program implementation and effectiveness.
Key Components
The importance of preparing students for the rapidly changing workforce cannot be overstated. As educators and administrators, we must equip students with the knowledge and skills they need to thrive in their chosen careers. One effective approach to achieving this goal is implementing a comprehensive Career Pathways Program within your school system.
This section will guide you through the essential steps and considerations for implementing a successful Career Pathways Program. By following these guidelines, you can establish a robust foundation, design an effective program, ensure smooth implementation, and sustain its impact over time.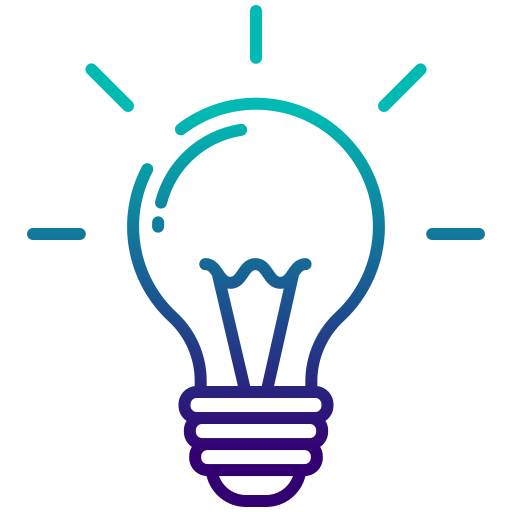 1: Setting the Foundation
Identify the Goals of the Program

Get Input and Support from Key Stakeholders

Determine the Resources Needed

Establish a Timeline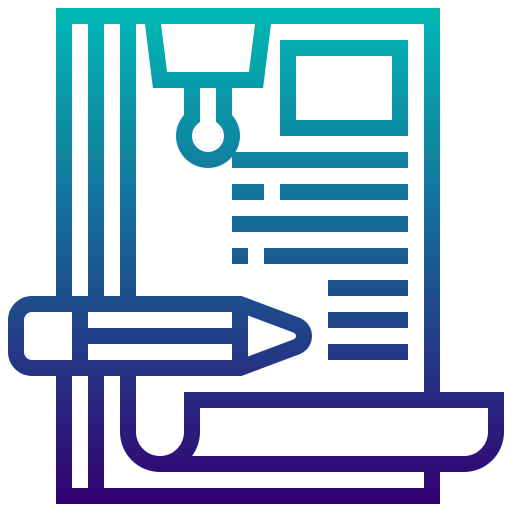 2: Designing the Program
Conduct a Needs Assessment
Develop the Curriculum
Determine the Instructional Delivery Model
Define the Assessment Process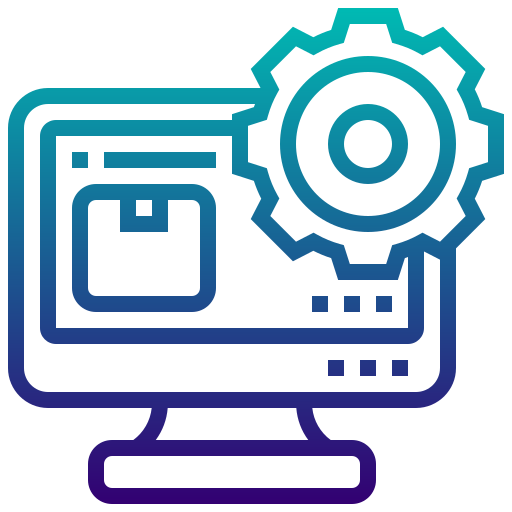 3: Implementation
Recruit and Train Staff
Engage Students and Families
Establish Partnerships with Local Businesses and Industries
Continuously Monitor and Evaluate the Program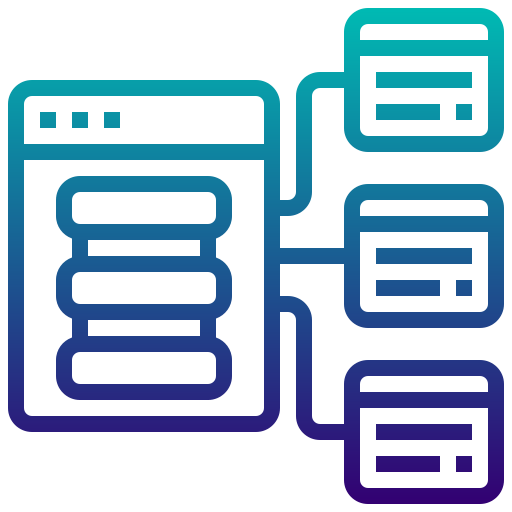 4: Sustainability
Secure Funding for Program Growth
Build Capacity
Sustain the Program through Continuous Improvement
Challenges and Opportunities
Starting a Career Pathway program in a school system can be a challenging but rewarding process. This is an overview of the challenges that you may face and some strategies for overcoming them.
Challenge: One of the biggest challenges in starting a Career Pathway program is the lack of support from stakeholders. This can include school administrators, teachers, parents, and the community. Some stakeholders may not see the value of a Career Pathway program or may not understand how it can benefit students.

Opportunity: Educate stakeholders on the benefits of a Career Pathway program. Show them how it can help students develop skills and prepare them for future careers. Involve stakeholders in the planning process and get their input on program development.
Challenge: Starting a Career Pathway program can be expensive. There may be a lack of funding for equipment, materials, and staffing. Without adequate resources, it may be difficult to provide students with the hands-on experience they need to be successful.

Opportunity: Look for grants and other funding opportunities to support the program. Partner with local businesses and organizations to provide resources and support. Utilize existing resources within the school or community to keep costs down.
Challenge: Developing a curriculum that meets the needs of students and prepares them for future careers can be a challenge. It requires a deep understanding of industry trends and workforce needs.

Opportunity: Engage with industry partners to develop a curriculum that meets their needs. Stay up to date on industry trends and changes. Work with teachers and curriculum developers to create a program that aligns with state and national standards.
Opportunity: Teachers may need training to effectively deliver a Career Pathway program. They may need to develop new skills or learn new teaching strategies.

Solution: Provide teachers with professional development opportunities to learn about the Career Pathway program and develop new skills. Encourage collaboration between teachers to share ideas and best practices. Offer ongoing support and coaching to help teachers implement the program effectively.
Challenge: Students may not be initially interested in the Career Pathway program or may not see the value in it.

Opportunity: Make your students the "Stars" of the show. Create engaging and relevant learning experiences that connect with students' interests and passions. Utilize project-based learning and real-world experiences to make learning relevant and meaningful. Connect students with industry partners to provide mentorship and job shadowing opportunities.
District Spotlights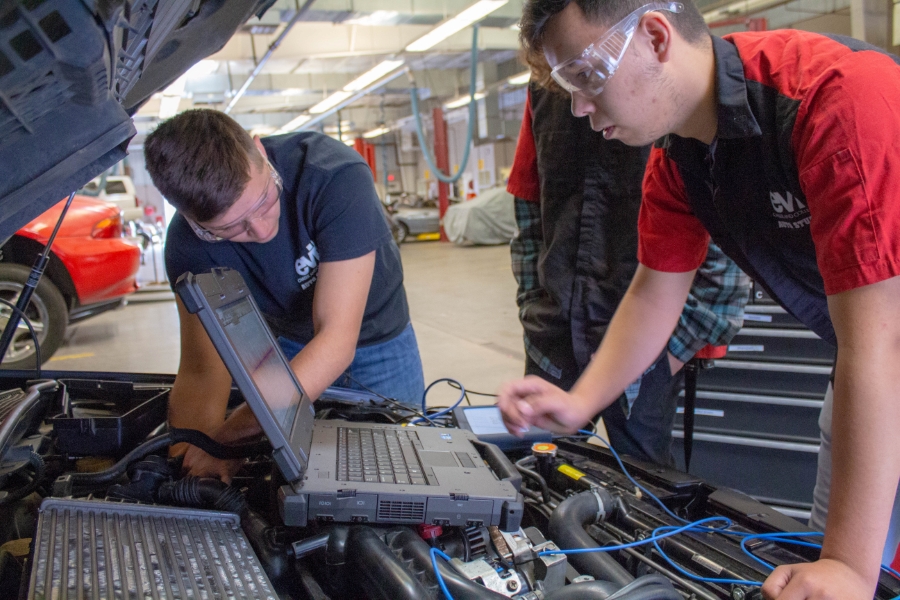 Newton County School System (GA)
Newton County Schools' Career, Technical and Agricultural Education (CTAE) Program offers innovative Programs of Study which help prepare students for workforce readiness. Innovative programs of study are offered at all three high schools and the Newton College and Career Academy. Programs are also delivered through collaboration with Georgia Piedmont Technical College. Programs are structured through the offering of Career Pathways.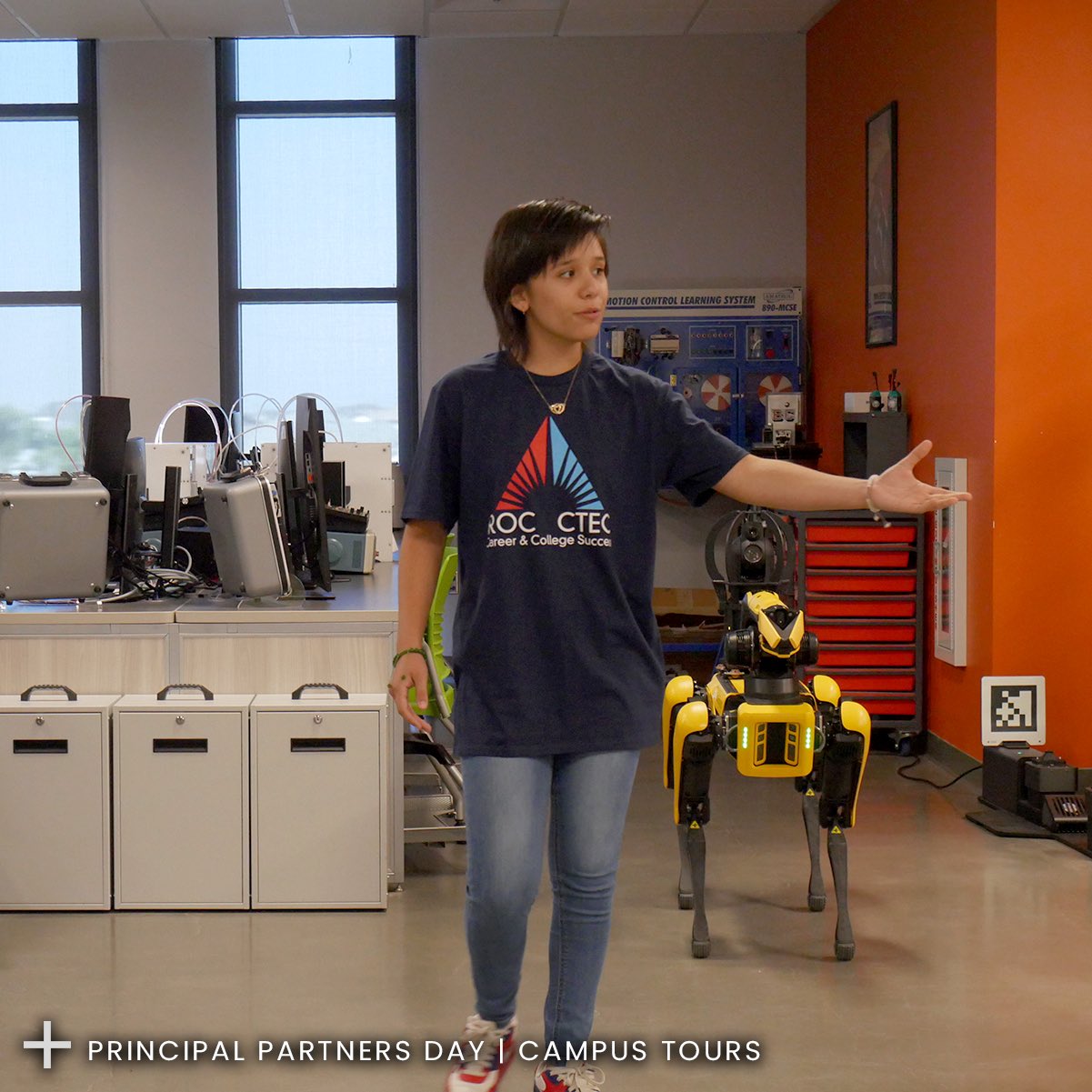 The Kern High School District (CA)
The KHSD Regional Occupational Center is an accredited public education career/technical training institution. We offer a variety of programs to those interested in developing or improving job skills. All courses are designed to prepare students for entry-level employment. Classes at ROC are open to high school juniors, seniors, and adults.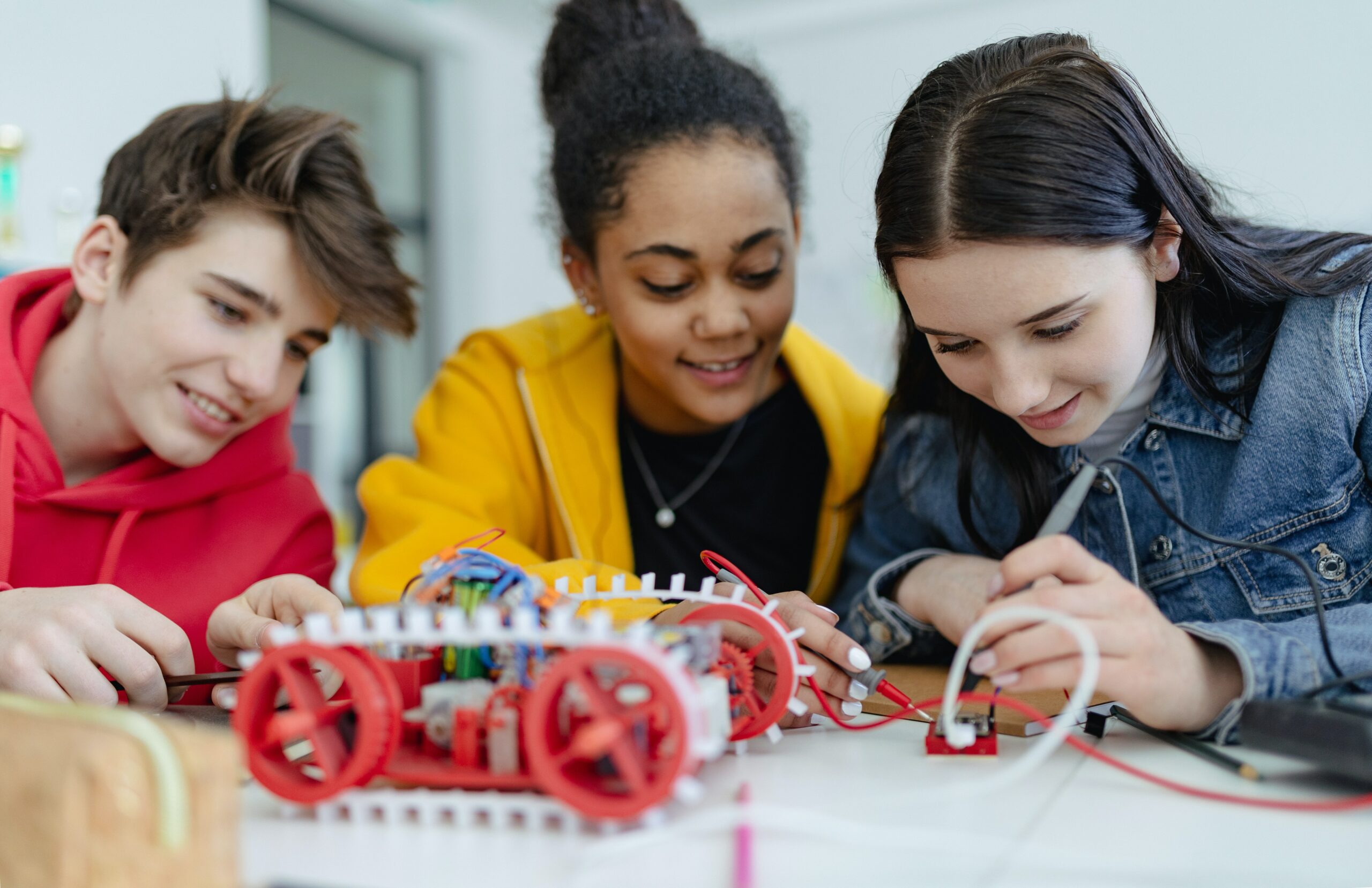 The School District of Palm Beach County (FL)
To better prepare students for the 21st century and to help them graduate college and career ready, the School District of Palm Beach County has developed Career and Technical Education programs encompassing Rigorous Programs of Study, to give students the academic preparation, direction, and career-related knowledge to help them plan studies that are in line with their interests, abilities, and career goals
Resources
Expanding Career Pathways to Maximize Student Opportunities
Microsoft Learn Career Connected
Microsoft Learn for Educators Program
Preparing Students for the Future
Investing in Student Pathways to Strengthen Local Economies
Creating Career and Technical Education Pathways That Support Equitable Opportunities for Students
Work of Work
World Economic Forum: The Future of Jobs Report 2023
Strengthening Career and Technical Education for the 21st Century Act (Perkins V)
American Rescue Plan Funding: Spending Recommendations for College and Career Pathways
Pathway2Careers™ Navigator
Additional Guides
To find more of our Emerging Practice Guides, click here!

Developed with support from Microsoft