Creating a Culture of High Expectations and Improvement for Students, Teachers, and Leaders
May 11, 2017
7:00 pm – 8:00 pm EDT
The Mike Sussman Studio
Creating a Culture of High Expectations and Improvement for Students, Teachers, and Leaders
Thursday, May 11, 2017
3:00–4:00 p.m. (EDT)
Speakers
Sancha Gray, Assistant Superintendent, Curriculum and Instruction, Asbury Park School District (NJ)
Winsome Waite, PhD, Senior Director of Policy and Advocacy, Alliance for Excellent Education
At the start of the 2014–15 school year, Asbury Park School District in New Jersey was struggling; it had the lowest high school graduation rate in the state, 75 percent of students were reading below grade level, and five superintendents had cycled through the district in seven years.
In a few short years, Asbury Park has become one of the most innovative districts in New Jersey. Its graduation rate has improved by 24 percentage points; less than 10 percent of students now drop out of school, compared with almost half previously; and teachers and leaders report a high level of collaboration, communication, and engagement with the district improvement process.
How did Asbury Park do it? the Alliance for Excellent Education held a webinar highlighting the cultural shift that has occurred in Asbury Park school district.
The webinar explored how Asbury Park's efforts align with some best practices internationally, as determined by the recent Organisation for Economic Co-operation and Development (OECD) report, School Leadership for Learning. Given every five years by the OECD, the Teaching and Learning International Survey (TALIS) examines different approaches to school leadership and their impact on professional learning communities and the learning environment in schools.
Panelists also addressed questions from the online audience.
---
Please direct questions concerning the webinar to alliance@all4ed.org. If you are unable to watch the webinar live, an archived version will be available at https://all4ed.org/webinars approximately 1–2 business days after the event airs.
Interested in renting the Alliance's studio or meeting space for your next meeting or webinar? Visit our facilities page to learn more.
[Music plays]
Winsome Waite:          Good afternoon. My name is Winsome Waite and I'm senior director of policy to practice here at the Alliance for Excellent Education. The alliance is a national policy practice and advocacy organization dedicated to ensuring that all students, particularly those who are traditionally underserved, graduate from high school ready for success in college, career, and citizenship. Today we build on the webinar that we had back in September 2016 when we discussed the OECD's report called, School Leadership for Learning: Insights from Talis 2013.
OECD's Talis for teaching and learning international survey is the only international survey that focuses on the learning environment and the working conditions of teachers in lower secondary schools. When it was given in 2013 over 100,000 teachers and school leaders from over 6,500 schools took part in the survey, they came from 34 countries and economies.
For Talis 2018, over 40 countries are planning to participate. The Talis report looked at different approaches to school leadership. It includes the impact of school leadership on professional learning communities and on the learning environment in schools. For example, it showed that only two in three principals actively encouraged collaboration among teachers in his or her school. It also showed that about the same proportion of principals stated that they actively ensure that teachers take responsibility for improving their teaching skills or take responsibility for their students' learning.
There is room for improvement, no doubt and, in 2013, the Talis report highlights some of these areas. For example, the report discusses three types of school leadership and the linkages between types of leaders and professional learning communities. They are: distributed leadership, which promotes a greater sense of purpose in school; instructional leadership, which promotes greater levels collaboration among teachers; and integrated leadership, which promotes strong professional learning among educators. The data showed that although a large number of principals demonstrated forms of integrated leadership some school leaders mainly rely on instructional or distributed leadership.
The Talis report also discussed issues pertaining to teacher and leader quality. The report suggests that an integrated leadership model seems most appropriate for developing professional learning communities. It stresses that principals have the means of improving teacher quality through actions such as fostering these very types of professional learning communities. The report also discusses policies to support leadership. These include: requiring principals to participate in professional development, guiding principals and teachers in creating a culture of shared responsibility based on collaboration and support, freeing up hours of administrative work for principals in order to engage in teachers work, or assigning a specific staff member to these tasks, opening up opportunities for the participation of teachers in school decisions, and supporting teachers in their professional development needs to boost their sense of self efficacy.
Today we will have a chance to hear about improvements from an assistant superintendent from one New Jersey school district, who with her superintendent and their team are making powerful changes for school leaders, teachers, and students. But, before we get to the story of Asbury Park school district, a few details. Please join the conversation via Twitter using #OECDtalis. You can also ask questions using that hashtag or via the comment box below this video. Today's webinar will be archived at r4ed.org/webinars. Lastly, thank you to the current family foundation for its support of the alliance's work around the OECD's pizza and talis.
Now, let me introduce our guest for today. Sancha Gray is the assistant superintendent of curriculum and instruction for the Asbury Park school district in New Jersey. She's a seasoned educator with 17 years of professional service in the public school sector. In the course of these years she has served as a teacher, a building level administrator, and an assistant superintendent. At Asbury Park she leads the comprehensive district literacy and math initiative, coordinates the activities of the district's instructional supervisors, and provides guidance for the principals and vice principals.
Sancha, it's great to have you with us today and I'll turn it over to you for your presentation.
Sancha Gray:              Thank you so much. Thank you Alliance for Excellent Education for having me this afternoon, it's a pleasure to be here. I'm so delighted to have the opportunity to talk to you about what we call the moral imperative, the need for leadership and the Asbury Park school district. And so, in order to lend some context to the presentation I wanna just give you a little bit of background about where we started, talk to you a little bit about our Superintendent of Schools Dr. Lamont Repolet.
So, Dr. Lamont Repolet, as I stated, is our superintendent of schools and he started his career as a superintendent in 2014 September to be exact. And so, when we think about the Asbury Park school district it's important to understand what and where we started.
And so, I wanna draw your attention to this slide in particular I've highlighted some bullets for you to reference. First, we had the highest per pupil expenditure in the state of New Jersey. At that time Asbury Park had a per pupil expenditure of $33,000.00 meaning $33,000.00 was allocated for students, each student, in this school district. It was coupled with having a high per pupil expenditure rate but also having the lowest graduation rate in the state of New Jersey. So, we're talking about having less than half of our students graduating, 95 percent of our students received free and reduced lunch.
We are still in that range in terms of having economically disadvantaged students as defined by the government and perpetual low student performance and student achievement. The perpetual low student achievement is not our term in the Asbury Park school district but it is what the state has referred to because we're talking about not one or two years of low student performance, we're talking about decades where students have consistently underperformed as it relates to standardized test scores. And so, one would ask the question, "Well, what would be attributed to this perpetual low student performance and achievement?"
So, a review and analysis of our data yielded that 75 percent of our students were reading below grade level. Our board governance was an issue at the time, there was a revolving door of leadership at the central office. And so, that translated into five superintendents in seven years. And, when I joined the Asbury Park school district at that time I was the director of curriculum and instruction. And so, they had had six of those individuals in the seven years. The internal controls were extremely poor and so we were constantly being audited and we had corrective action plans that were written. But because, again, there was this revolving door of leadership there wasn't really anyone monitoring that process effectively. Because as a plan was written someone else came in to kinda, take over and lead the charge.
Here's some examples of articles and press coverage for the Asbury Park school district. And, what you'll note in these articles and what you'll see is that it references where the district was at that particular time. Again, this is what we inherited in the Asbury Park school district. So, it specifically highlights and talks about low test scores, poor board governance, in terms of not being able to have a meeting because a core of the board wasn't present.
So, in Asbury Park we have nine board members and so it's essential to have at least the majority present in order to do business. And one of the major areas of concern was around the lack of having enough board members present so that business could be conducted, so that bills could be paid, and the regular operations of the district could go on. Consequently the Asbury Park school district was assigned what is referred to as a state monitor. That individual comes in to oversee the process and to ensure that the day to day operations of a district can function. And so, the question has to be asked at some point, "Is education a 21st century civil rights issue?" So, if this is the case, if this is the overarching question that we're asking ourselves, is this fundamental right for all people then what are we doing to address that?
This lends context to why the work that we are engaged in in the Asbury Park school district is so important. And so, we talk about being the hard hat nation. So, we use the term "hard hat nation" because it was born out of the thought leadership of our Superintendent of Schools Dr. Lamont Repolet, at the time of his interview. When he interviewed for his position he interviewed with a hard hat because he said the hard hat is a symbol of the hard work that will be engaged in in order to move the needle. Moving the needle meaning the previous slide that I showed you, around the perpetual low student performance and achievement, that low graduation rate. In order to do that the hard hat reference means that we have to roll up our sleeves and get to work.
And so, in thinking about this civil rights issue about education being just that, a civil rights issue, it leads us to what Wagner and Kegan refer to as the moral imperative. And so, after a review of the data over 75 percent of our students were reading below grade level. And sometimes in the conversation when we use percentages actual bodies, actual real hard numbers are lost. And so, what is critically important is understanding that 833 students, actual individual bodies in the Asbury Park school district out of 1126 students were reading below grade level. That means there were seven of those students that had no opportunity to achieve the reality of being college and career ready.
And so, Wagner and Kegan refer to the moral imperative as being the reality that an 18 year old who does have the skills to be college and career ready is effectively sentenced to a lifetime of marginal employment and second class citizenry. And so, thinking about our work from this lens the hard hat nation as we have dubbed ourselves in the Asbury Park school district, and we define the hard hat nation as a dedicated group of individuals focused on building a brighter future.
And so, the hard hat nations understands that the moral imperative has to be the focus of the work that we're engaged in on a daily basis. It is unacceptable for 833 students, it's acceptable for 1, but certainly it's unacceptable for 833 out of 1126 students to be reading below grade level. More importantly, when we think about their future and, the model in the Asbury Park school district is, "Building a brighter future" which we define as hope and opportunity, we're looking at 833 students that will not have the hope and opportunity of having that brighter future. And so, our guiding principles and what drives us is our mission statement because our mission statement becomes the north star. Our superintendent often references it as our north star and it's what guides us and becomes our moral compass in terms of the work that we need to be engaged in collectively. And that is to provide all students with a comprehensive and progressive education where everyone possesses the skills and character to succeed in a diverse, evolving global society.
So, a lot of challenges that we were faced with we inherited. What some people might consider to be an unsurmountable task but what made it very doable and where we were able to realize some gains stems from the strategic collaborative partnerships, leveraging our network. And so, in so doing and in so looking at our collaborative educational partnerships, at the time I was a director of curriculum and instruction and I realized it was an extremely heavy lift. There was, in addition to low student performance and achievement around literacy our mathematics was extremely low in the same regard, if not lower than literacy.
But all of the research shows that it's very important, if you're going to tackle tasks and you wanna be very strategic in your approach and in your focus you should pick two to three. Consequently, through the development of the strategic plan as led by our superintendent of schools in cooperation and in conjunction with stakeholders from the community, our strategic plan clearly set the course for the work we were engaged in. And so, a lot of what I will talk about as it relates to that strategic plan and our focus is from the curriculum and instruction standpoint.
And so, when we think about these collaborative educational partnerships and knowing who's in your network it was key. And so, I looked at the per pupil expenditure rate and how much money we had. And, one of the things that became glaring was how did we get to this place? What are the programs that we have in place? What's the curricular that we're using to support our students in the district?
And so, employing a continuous improvement model I assessed the programs and the curricular that we had in the district. And when you have a lot of money and you have poor internal controls the opportunity to purchase many programs and a lot of curricular is present. And so, what I observed is that in the Asbury Park school district we had every program that you could imagine. If it was designed to increase student performance and achievement it was purchased. With the revolving door of leadership at the central office and the constant change in particular at my department there was poor oversight in terms of the programs that were implemented and their effectiveness. Consequently, program after program was purchased and brought in and so there was minimal oversight with those programs.
After assessing where we were we created a plan of action in that office and the plan of action was to streamline our focus. And here we have outlined for you some of the collaborative educational partnerships that we're working with. And because of our focus shifting to literacy we decided to go with research based programs that have a proven track record for success. And so, we adopted literacy intervention programs as you'll see on this slide as well as a focus on leadership. The superintendent was extremely thoughtful and he often refers to his role and my role as the yin and yang. And so, he oversees and is very thoughtful about the leadership and leadership strategies and supporting leadership at the building level, at the central office level, and in the classroom. I tend to focus more on the leadership piece but as it relates to instruction. And so leveraging our network and forming those partnerships has been extremely important in that work. And so, we are able to provide coaching from a leadership standpoint as well as an instructional standpoint and coaching around the programs that you see highlighted on the slide.
So, a lot of conversation is around, well shouldn't all of the students get the same thing? And after assessing the data and looking at and creating the plan of action and making the determination that the comprehensive district literacy initiative would be the focus around the work that the Asbury Park school district would initially engage in we had to ask this question about equity and equality. Because it comes up often, shouldn't all of the students get the same thing? And when you're looking at students that are reading two to six grade levels below you have to ask yourself the question, "Should it be equal or should we really focus more around ensuring that all students have what they need to be successful and to realize building a brighter future?" Which means, as we define it, hope and opportunity.
So, how do we ensure that students are able to build their own brighter futures? Well, we create and put in systems and programs and supports that allow for students to receive what they need, not always having the same thing. And so, I love the graphic of the young lady on the far right because it illustrates that everyone needs to see over the fence but sometimes students need more scaffolds put in place to help them so that they can have a vision of what is across the horizon. And so, what we have done in terms of the collaborative partnership is that we've put in programs that support our students that are reading six grade levels below, programs that support our students that are reading one to two grade levels below, and programs that support our intellectually curious students that have the curiosity and can be stretched above where they may be presently performing by providing them with more enriching content.
Another one of our initiatives in the Asbury Park school district is around the College and Career Readiness Institute. Going back to the moral imperative, when we think about, really, our goal in education and our desire to produce citizens that are able to be functioning in a society that requires literacy and numeracy we have to think about it in its totality. And, what are we specifically doing to address those needs? Do our students have those opportunities that they need to be successful in a college and career setting? How do we prepare them in that way? And so, one of the avenues that we're using in the Asbury Park school district is through our College and Career Readiness Institute. The College and Career Readiness Institute was a vision of our superintendent and it was designed to support just that, producing college and career ready students. And I often talk about flying a plan and gassing it. So, while we're putting in the instructional supports for students through our comprehensive literacy initiative we are also working on the soft skills that are needed to support career readiness as well as college readiness.
And so, in this College and Career Readiness Institute students have an opportunity to engage in experiential experiences throughout the Asbury Park community. And so what we do is we look at the school and we look at the city of Asbury Park as a classroom, not just the school, we understand that learning must occur beyond the walls of the school building itself. And so, through collaborative partnerships in the city, through the city council, through the chamber of commerce we have an opportunity to provide our students, not with jobs, because our goal is not to run an employment agency. But the goal is to provide students with job shadowing opportunities, experiential learning opportunities, and really understand what is being required of them in various careers. And so, through the College and Career Readiness Institute students have the opportunity to shadow, internship, and really pick up real life skills that can afford them, and possibly, give them a leg up in future employment opportunities.
Another key piece in thinking about how we are supporting students in through our Power of Ten, our dropout prevention program. We knew that our graduation rate was extremely low, one of the lowest in the county if not the state. And so, being very thoughtful and putting systems in place across the district was the focus of our leadership in the Asbury Park school district. And, through the Power of Ten students that were identified as being most at risk at each grade level received very intense personal academic and career counseling support. And all of those variables, the College and Career Readiness Institute, putting structures and systems in place to actually track and ensure that we were recording our students appropriately as they transferred in and out of the district. All of those variables led to a change and a shift in the culture and that changing of the culture is really what led to this increased graduation rate.
Sometimes people ask the question, "Well, what's the magic bullet? What was the secret behind it?" There really isn't a secret behind it. It really had to do with ensuring that our internal controls were properly monitored, that we had systems in place and procedures in place that really tracked our students in terms of their movement, as well as putting comprehensive supports in place. And gradually, as you see on the bar graph, as a graduation rate increased so did the culture in the district and the expectations around what we wanted students to do and be.
It's not possible for us to do this work in isolation which is why you'll often hear me speak of hard hat nation. This is not my work, it's not representative of just the office of curriculum and instruction, we're very fortunate to have talented individuals throughout the district under the thought leadership of the superintendent. We have a director of student services, Dr. Kristy Howard. We have a director of special services, Dr. Carolin Marano. Wonderful supervisors that are eager to support our children and extend these opportunities through the Power of Ten to them and make sure that they have that rigorous piece that's been missing for our at risk students. We also have a wonderful parent and community engagement component.
Because we understand that building a brighter future in the Asbury Park school district cannot be limited to the students in the classroom but it must, at all times, include the whole family. And so, our goal is to create a wraparound service. And so, when we talk about the College and Career Readiness Institute and how we're supporting our high school students we wanna make sure that we're giving the same hope and opportunities to our parents through our parent and community engagement. And so, what we have in the district is a parent center, the Dorothy Micnish Parent Center is conveniently located in the heart of Asbury Park where we service the majority of our students and where the majority of our families come from. And so, we wanted to place it there so that they would have access.
I shared with the superintendent my desire to ensure that our comprehensive literacy initiative, which is Pre-K to 12th grade, also included parent literacy. For which being fiscally responsible and working in concert with our business administrator he took that concept, expanded it and as a result we renovated our parent center that had been dormant for over a decade in the community. And in that parent center now, when parents visit they find quotes all around the building that are inspiring, that are motivating, it's a warm friendly atmosphere. It's equipped with parent liaisons that are there to support them and their students. We have central registration and we also offer a barrage of classes. Some of which are listed on this PowerPoint.
Where the interviewing skills, well, if we're talking to students and teaching students how to interview we wanna provide that opportunity for parents as well. And so, our superintendent has made it a priority to ensure that the parent center is staffed five days a week with individuals that are able to provide those soft skills that parents need as well as ensuring that we have literacy programs that parents can access for themselves. In many cases they are the same literacy programs that their students are using during the day. We have an annual parent conference, our parent institute. And so, at our initial parent institute we offered a simulation of the programs which are blended learning programs that our students would be using during the school day. And, when parents had an opportunity to sit and utilize the programs they shared how much the programs would help them and so, as a result, those are in our parent center.
We have a criminal record expungement program. The reality is that in order to build a brighter future we wanted to provide opportunities for everyone. And some, yes, some of our students and some of our members in our community need those additional supports. And so, we're not necessarily looking at being equal be we are looking at being equitable. And, a part of being equitable means we provide the supports in the Asbury Park school district that apply to and support everyone. Wherever you and whatever your place in life is we wanna ensure that we have something there for you. So, our director of student services volunteers her time to ensure that she can lend her time and her talent in terms of supporting any individuals that may benefit from and expungement program.
We have bilingual and ESL classes at the parent center and parents actually come in and they take courses twice a week. They sign up for those courses and they are in partnership with our local community college, Brookdale Community College. And so, this is just a sampling of what we're providing parents. We want to provide support to the whole family.
And so, all of these attribute and lead to building and creating a culture of high expectations for all. And so ensuring that we're educating and training and empowering everyone all of the stakeholders in the Asbury Park school district are important. We have professional learning communities that are led and facilitated by teachers. A lot of the cultural shift has occurred because of the work that we have been engaged in as a hard hat nation. Under the leadership of our building principals who previously operated as building managers, and now, through the intense leadership coaching and instructional coaching have shifted and now function and operate as instructional leaders. They are driving a lot of the conversations at the building level, to educate, to train, to empower, and to reward the teachers in their schools.
Last year, excuse me, this year we have engaged in over 300 hours of professional development at the administrator and supervisory level. And, that work has just yielded very positive gains in terms of, not just moving the needle academically but moving the needle culturally. As I stated, our first year we were engaged in our comprehensive literacy initiative. And so, this slide shows the data around our literacy interventions. What's extremely important is, while we are supporting students in terms of on grade level and accessing on grade level content in literacy so that they are prepared for our standards based assessment known as The Park. And, can access on grade level content, we also know that when you're two to six grade levels scaffolds need to be put into place.
This slide indicates the proficiency levels of our students in the interventions. So, you see the growth and the movement of students and their Lexile scores and how they are performing in those literacy interventions. One of the things that's critically important and a focus of the work that we are engaged in in the Asbury Park school district is that we're always constantly assessing where we are, creating a plan, and then we execute it. And then we go back, we access, create and execute. And our superintendent has dubbed that as our continuous improvement model.
And so, in an effort to see and ensure that the supports that we're putting in place are actually working this slide represents our analysis of those interventions in literacy. And, the programs that are specifically designed to address students that are one to two grade levels below in literacy, which are highlighted in the red. That's our Read 180 program. And then System 44 which indicates our students' proficiency levels in – System 44 which is designed for our students that are three to six grade levels below. And so what you're seeing here is extreme growth in terms of their Lexile scores and movement in those categories.
So, a lot of times people will say, "Oh, that's great, that's wonderful. We're so happy to see that your programs are working." But, we all know in public education that standardized test scores are really the true measure for what we are monitored on in terms of our effectiveness. And so, on this slide you will see that it supports while we have a lot of work to do, by no means do I want to share or suggest that we have arrived. We have not arrived, there's a lot of work that we still need to be engaged in the Asbury Park school district. When you're talking about perpetual low student performance and achievement as defined by decades of low performance it doesn't happen overnight. There's no magic bullet.
But what is important is fidelity to programs. Fidelity to your strategic plan. And so, when we are assessing to see if our programs and supports are working we measured it against The Park. And so, here we have a slide at the time we had a conversation with and individual what worked in the Department of Education, Dr. Erlichson. And, at the time she reviewed our park data and asked questions. And her first question to me was around, "What are you doing in levels one and two?" And I asked her, I thought that was an interesting question. Because typically, if you know anything about The Park your focus is on levels four and five because that is where students are meeting and exceeding. Level one are clearly your lowest performing students.
And so, in asking that question I thought immediately about the interventions that we put into place. And so, levels one and two of The Park represent our students that are the lowest performing. Those would represent the students that fall in the two to six grade levels below. And why this was particularly interesting is because in her review of the data and in sharing her review and analysis of the data she shared that we have significant movement of students out of level one into level two and asked the question, "What did you do to ensure that?" And, while I will often mention the programs and the strategic collaborative partnerships that we have through ICLE and HMH I have to always state that those programs we know are research based but it's not the programs. Those are just tools, it's the people. And so we have wonderfully dedicated educators in the Asbury Park school district, again we call them hard hat nation. And, it's the teachers, it's the actual boots on the ground. It's the ancillary supports it's all of those individuals that find themselves attached to this work that have resulted and allowed us to experience the gains that we see here on The Park score.
So, if you look at the arrows you're probably saying, "Well, why are some of the arrows in yellow and with a box around them?" Those arrows indicate the areas where, in the Asbury Park school district we outpaced the states average in those indicators. And so, again, it's people not programs that make the difference. And why, when we talk about creating the culture of high expectations for all the evidence and the data associated with our park scores lends credibility to the work that we've been engaged in.
So, in this particular school year we have moved and expanded our district literacy initiative because we have seen so much growth in terms of the interventions. We have our kindergarten students, for the first time in the Asbury Park school district, ready to access on grade level content. At the high school we are still focusing, and providing intense supports for those students that need that additional literacy support and interventions at the high school level. They receive a block of that in addition to their core literacy but, we have also expanded at the high school to include our secondary literacy initiative which is a focus on writing across all content areas. In addition I mentioned that math is an issue so we've moved into our comprehensive math initiative this year while maintaining and expanding our literacy initiative. I mentioned our parent university to you and the partnership that we have with Brookdale Community College and our GED and ESL classes.
So, I've mentioned a lot about the interventions but we also want to ensure that we have programs and supports for students that are able and have access to on grade level content. And so, what we have there to support those students include our College Promise Program, where students that maintain a 2.5 GPA average and they maintain that they will be able to have an opportunity to attend Brookdale Community College through a grant from the community college there. And, they will be afforded the opportunity to go to Brookdale Community College free of charge. We also have the Dream Academy Scholars Program, again, this is through philanthropic donation where students are able to participate, the students that participate specifically in the Dream Academy Program will have the opportunity now to they're dually enrolled. So now, they're enrolled in college and high school same time and when they graduate the Asbury Park school district high school they will have both a high school diploma and an associate's degree.
We also have a literacy, a very innovative literacy program in collaboration with Lakehouse Music Academy where we have the audio engineering and songwriting classes that support the work. And most of all, we have academies around careers at the high school. And our principal, Cathy Bomgardner, has done a wonderful job this year of opening the school year with a block party. And, just creating such excitement around the school with quotes, inspirational quotes, and things of that nature.
And so, in the December education week they asked the question, "What's the secret behind the nation's most rapidly improving schools?" And so, Asbury Park school district was highlighted and in that highlight was referenced the 24 percent increase of our graduation rate, 68 percent of our students exceeding one year's growth, and 41 percent of our students exceeding 2 years growth on our literacy programs. And so, the leadership coaching, the accountability systems that we've put in place, and partnership with our strategic partners and ICLE and HMH and building appropriate internal supports have really led to this cultural mind shift and turn around.
Winsome Waite:          Thank you so much Sancha for such insightful and informative information about your district leadership and support for and in relationship to the OECD's Talis report. And, I would like to follow up with a discussion and some questions related to the presentation but also to your work.
Sancha Gray:              Yes.
Winsome Waite:          As the assistant superintendent there in Asbury Park. One of the recommendations of the report is around expectation for principal and leader professional development. How did your principals and other leaders react to that expectation and what would they say today about the benefits?
Sancha Gray:              Well, we, the superintendents model is, "Go big or go home." So he likes to do things huge [laughs] he does things very large. And so, there was a conference that was an out of state conference, the Model States Conference. And, he thought it wise to take the entire central office administrative team as well as the building administrative team to a conference where they could learn the strategies and see and experience, from current practitioners in the field, what it meant to experience this cultural mind shift, what a fixed mindset looked like and how to shift that mindset.
And so, 26 of us journey out to a conference and during that conference we sat through a lot of workshops. But, it was his thought leadership in between those conferences and work in between those workshops and the discourse and the team building and all of those variables that really changed the dynamics for administrators. Where we became much more collegial, the central office didn't seem like this imposing ivory tower to building leadership. There's always an open door to his office to my office, lots of collaboration goes on there. And so, each principal has their own coach, I have a coach at the executive level, the superintendent and I both have coaches. Our building principals have coaches, our teachers have coaches, everyone is being coached.
Winsome Waite:          Fabulous, thank you so much. And, another recommendation off the Talis report has to do with involving teachers in school level decision making. Is there a way you could expound or discuss whether or not you have had any of that strategies around?
Sancha Gray:              So, as our principals have been growing their own learning around leadership we have developed instructional leadership teams in the Asbury Park school district. And the principals have been coached and now they are leading those instructional leadership teams themselves. And, in the leading of those instructional leadership teams, what's kind of been born out of it is a trust, a culture of trust. Where, they have, they're learning which individuals can handle certain tasks and they're able to distribute that leadership in a way that's very thoughtful. So now, it's not the sole responsibility of the principal to ensure that the work is being down but now teacher leaders have been empowered to do that work.
In addition to our instructional leadership teams, I personally run focus groups at the central office. And, my colleagues in the district and also at the central office run focus groups. And, what I mean by focus groups is that I bring teachers in to meet with me. Independent of the instructional leadership team, independent of the principals, so have teachers that come to me and I ask them questions about the programs that we have in place, the supports that we have. Very frank, candid conversations, what are we doing well, what can we do better? And I meet with them. I meet with the union monthly to find out and just check in periodically. What are we doing, what can we do better? They set the agenda, I don't see it in advance. They set the agenda, they bring whomever they desire and then we address whatever those questions or concerns are as they arise. But, it's very collegial, very collaborative and it's all focused around building a brighter future for our students.
Winsome Waite:          Fabulous, thank you. There were so many issues that you faced when you started this journey is Asbury Park but you chose to focus on literacy.
Sancha Gray:              Yes.
Winsome Waite:          And, I think the audience really understands why that might be the case. But, would you expound a bit on why you chose literacy but, more importantly, how you support teachers and other leaders in really honing in on literacy strategies?
Sancha Gray:              Well, we invited the teachers into the conversation, providing them with their own coaching and ensuring that, while we are implementing the programs to fidelity that it's a true coaching model. So that it's not evaluative. The superintendent was very thoughtful when we initially rolled it out because he wanted it to be a teaching opportunity. He wanted the teachers to have this new learning opportunity and so, comprehensive supports were dispatched and learning time was provided. Much like we would do for students, he did the same for our instructional staff as well. And so, because of that, the dis-ease that might have been associated with not performing or not meeting the mark wasn't an issue. People were more focused around doing a good job.
Winsome Waite:          That's great. There's a viewer from San Ramon, California and the question is, "How many English learners are in your district, and how were they included in this culture shift? What was done in the classroom and beyond to accommodate your English language learners?"
Sancha Gray:              So, when I think about our English language learners, approximately nine percent I would say are represented in the Asbury Park school district. Although it's a burgeoning number as it is across this country. We're all finding ourselves with more Ls. But, specifically thinking about creating equitable situations means that while we think about subgroups we're also thinking about how we support students as a whole. And so, the programs that we've implemented in the Asbury Park school district are Lexile based, so, students are ability grouped. So, we have special education students as well and English learners all in the same class sitting side by side. Because, at the end of the day they all need the same supports around that early literacy acquisition. We have, in addition, a bilingual program of course and we've also implemented and additional program in the district that specifically hones in on those phonemic skills that English learners need. But, we don't look at them as separate and apart, they are incorporated in the fabric of everything that we're doing.
Winsome Waite:          Wonderful. So, from your state of New Jersey, Berutti asks, "How do you raise the expectations of the teachers who display apathy?"
Sancha Gray:              [Laughs] And I just wanna say, hello. I believe that's Principal Kefelay, that's a very unique first name. So, thank you so much for your question sir. When we think about apathy as the question states kinda, shift that in terms of how we incentivize and reward individuals in the Asbury Park school district? And so, one of the things that is very unique about the leadership, and at this particular point I'm gonna shift a little be away from hard hat nation and speak specifically about the superintendent of schools in terms of the overarching coach. So, we have, you know, ancillary coaches but he is the superintendent, he's the coach, he's rah rah, and he's also the person that makes ultimately all of the decisions, correct?
So, what's he's been very thoughtful about is rewarding and incentivizing everyone in the district for doing a good job. When you're building a brighter future it's acknowledged in many ways. So, the custodian in the school district is looked upon as playing just as significant a role as the secretary, as the classroom teacher, as the building principal, as the assistant superintendent. So, one the incentives and rewards we have is a golden bucket. And so, monthly the head custodians get an opportunity to spend hours with the superintendent, they tour each school, rate the schools, at the end of the year the cleanest school receives a golden bucket award. And, you can imagine the joy that people display when their school is the recipient of this golden bucket.
And so, for some people they say, "Wow really? Like, they're custodians." We don't even call them custodians, they're referred to as custodial engineers. Because we understand each piece of what happens in the school district is equally important and when people are valued, and this is one of the things that many people will say to you in the district. Crossing guards, security, secretaries, we know their names, we speak to them, they are a part of focus groups, we ask them for their input constantly. I'm wearing a hard hat pin and we actually have a pinning ceremony in the Asbury Park school district. And so, individuals that go above and beyond, those are those individuals that are dedicated to building a brighter future. We have a pinning ceremony and they receive a hard hat pin. And, as a result of that you have to have done serious work to get it. We just to give 'em out like candy. And when people see this hard hat pin some of 'em actually cry. The superintendent or I will go into the classroom, in front of their students in front of their peers, if they're in a faculty meeting or a PLC meeting, actually pin them and announce what they've done. And so, it just really had changed and shifted the mindset of individuals.
Winsome Waite:          That's wonderful. What a great example of the results you get when you engage everyone, you motivate them.
Sancha Gray:              Yes.
Winsome Waite:          And you incentivize them.
Sancha Gray:              Yes.
Winsome Waite:          Thank you so much, that's a wonderful example and congratulations again to the kinds of wonderful work you and your superintendent and leadership teams are doing there.
Sancha Gray:              Yes, thank you.
Winsome Waite:          There is another question and again, from New Jersey it's from Trenton.
Sancha Gray:              Oh okay.
Winsome Waite:          This one is usually on all our minds, it's about funding.
Sancha Gray:              Okay.
Winsome Waite:          And the question says, "Outside of the school district's annual budget, what other types of funds, any other types of funds, you had acquired in order to improve graduation rate, maintain staff, and to ensure that you reduced the dropout rate?"
Sancha Gray:              So, you know, we view all of those variables from a very holistic approach. And so, we are very fortunate to have secured the 21st Century After School Grant and through that grant we have been able to increase the innovative programming that we're able to offer in the Asbury Park school district. And so, the after school program provides us with an extra safety net and wraparound supports after school up until 6:00 PM when students have an opportunity to engage in instruction that looks very different than the school day. For example, we have our global ambassadors program where students think globally and act locally and, they are engaged in very local community service based activities. And, it's through the grant opportunity of that 21st century program that we are able to provide. That's just an example of one of the things that we're doing but that's a very key and significant grant that we've received to move that work forward.
Winsome Waite:          Great, thank you. You mentioned the word "equity".
Sancha Gray:              Yes.
Winsome Waite:          Moral imperative.
Sancha Gray:              Yes.
Winsome Waite:          And spoke quite a bit about the supports for leaders and teachers. How do you maintain that emphasis on the moral imperative and equity as you continue to develop the capacity of your leaders and your teachers with so many other issues around? What are those strategies that you use?
Sancha Gray:              Well, I would go back to our mission statements and why we do the work that we do every day. And that makes it an easy lift because our building administrators, our principals are very clear about why we're doing the work that we're doing. They understand they moral imperative. And we have regular vertical articulation meetings so that the early childhood program understands how and what their role is in developing college and career ready students.
So, yes, you're dealing with three and four year olds but you have a responsibility. At the elementary level our elementary principals have programs that really support students understanding colleges and careers. They have college day, they have career days. They bring in all of these supports and mentoring programs so that everyone understands their role and how we're doing that. And it's because of that cultural mind shift, where we've moved from this fixed mindset of, "Let's just pass the test for the sake of passing the test." to be compliant into, "What are those other pieces that we need?" And, when you have leadership that supports those risk taking opportunities and then puts the fiscal responsibility where it needs to go instead of all over the place but being very thoughtful and strategic, this is really what has allowed the principals to buy into it.
We don't have to say, "Guys, you have to create equitable situations." They're coming to us saying, "I have this idea." Our high school principal constantly comes to us, "I had this idea about how I want to change a fashion show." for example. And she was the moderator of the fashion show, I mean, Cathy Bomgardener I believe spends so much time at the high school we often wonder when she's at home. [Laughter] But that's just one example of one of our building principals who gets the concept. They all get the concept but I know our focus here is primarily around the high school and the work at the high school.
Winsome Waite:          We're running out of time, with just about a minute or so.
Sancha Gray:              Okay.
Winsome Waite:          Are there any final thoughts before we close?
Sancha Gray:              Well, I really wanna thank the Alliance for Excellent Education and inviting us and giving us an opportunity as a hard hat nation. I do not operate in isolation, clearly, in order for this work to have gone forward I needed a dedicated group of individuals and a wonderfully visionary and thoughtful leader to make it all happen. So, I am so thankful that you gave a platform and opportunity to share our story and I encourage you to follow us in the Asbury Park school district and Asbury Park schools. Because, more great things are on the horizon and you will see and hear more from our building principals in that regard.
Winsome Waite:          Thank Sancha and thank you for your great leadership.
Sancha Gray:              Thank you. Well, we're at the end of our time this afternoon and I want to thank you again Sancha for the work you're doing there in Asbury Park school district in New Jersey and for taking the time to be with us this afternoon. It was really great to have you hear and to tell the story that's going on there.
Please keep in mind that today's event will be archived on all4ed.org/webinars and once again we want to thank the current family foundation for its generous support of the alliance's work around all things OECD such as the pizza and Talis. I'm Winsome Waite for the Alliance for Excellent Education, thank you for joining us today.
[Music plays]
[End of Audio]
Categories:
Uncategorized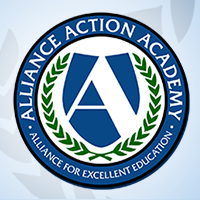 Welcome to the Alliance for Excellent Education's Action Academy, an online learning community of education advocates. We invite you to create an account, expand your knowledge on the most pressing issues in education, and communicate with others who share your interests in education reform.
Register Now
or register for Action Academy below: