How Lessons from Brain Science Can Support District- and School-Level Transformation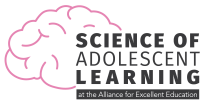 September 19, 2019
7:00 pm – 7:30 pm EDT
On September 19, 2019, the Alliance for Excellent Education (All4Ed) held a Webinar:
How Lessons from Brain Science Can Support District- and School-Level Transformation
Moderator
Winsome Waite, PhD, Vice President of Practice, Alliance for Excellent Education
Participants
Mary Sieu, PhD, Superintendent, ABC Unified School District (Los Angeles, CA)
Robyn Harper, Policy and Research Associate, Alliance for Excellent Education
Wondering how you can make your middle and high schools a place students enjoy attending? How educators can create conditions so aligned with the developmental stages of adolescence that they enable greater learning? Educators know that adolescence is a special time but do they know that it is a time of great opportunity for them too?
This webinar described profound changes in student engagement at ABC Unified School District in California resulting from the district's efforts to align its strategic vision with research on how students learn and develop—what we at All4Ed call the "Science of Adolescent Learning."
Dr. Mary Sieu, the superintendent of ABC Unified, described how research-based changes in the district's policies and practices have impacted schools and student learning. She also shared ideas for how the science of adolescent learning can be used to support systems-level change in every school and district, no matter its size, location, or composition.
---
The Alliance for Excellent Education (All4Ed) is a Washington, DC–based national policy, practice, and advocacy organization dedicated to ensuring that all students, particularly those underperforming and those historically underserved, graduate from high school ready for success in college, work, and citizenship.
Follow All4Ed on Twitter (twitter.com/all4ed); Facebook (facebook.com/all4ed); and
"High School Soup" blog (all4ed.org/blog).
---
If you are interested in renting the Alliance's facilities for your next meeting or webinar, please visit our facilities page to learn more.
Winsome Waite:          Hello. My name is Winsome Waite, Vice President of Practice here at the Alliance for Excellent Education. Thank you for joining us today as Robyn Harper and I talk to Dr. Mary Sieu about how ABC Unified District is working to ensure success for every student by applying the Science of Adolescent Learning Principles to support systemic practices. All4Ed's program is grounded in a set of key research principles elaborated on in our Science of Adolescent Learning report series, which you can find on our website at All4Ed.org/sal.
The report series translates adolescent learning and development research for education policymaker and practitioner audiences to better inform and influence their work. I would like to begin by introducing our guest, Dr. Mary Sieu.
Dr. Mary Sieu has been with ABC Unified School District, located in Southern California, since 1989 and has served as superintendent for the past seven years. She served in a variety of leadership positions in the district, including deputy superintendent and assistant superintendent of academic services. Prior to ABC Unified, she was a clinical supervisor at the Teacher Education Lab at UCLA, supervising pre-service teachers in the Graduate School of Education.
Dr. Sieu began her career as an elementary teacher in the Chicago Public Schools, and later in Chino Unified School District in California. She spent several years as a foreign language teacher in the People's Republic of China in the early '80's. Dr. Sieu has also worked as an adjunct professor at the Rosier School of Education at USC from 2003 to 2011.
In addition to many other honors, including a Value and Diversity award and a Woman of Distinction award, a major highlight in her career was when Dr. Sieu was selected in 2018 as a National Superintendent of the Year Finalist by AASA, that is the Schools Superintendents Association. Glad to have you, Dr. Sieu.
Mary Sieu:                  Thank you.
Winsome Waite:          We're also joined by Robyn Harper. Robyn is a Policy and Research Associate, an elite content developer, for the Science of Adolescent Learning Program here at All4Ed. Thanks for joining us, Robyn.
Robyn Harper:            Thanks, Winsome.
Winsome Waite:          And now for a few details, before we dive into today's topic. Please join the conversation via Twitter using the hashtag, #ScienceOfLearning. You can also ask questions using the video, the box below this video window. And today's event will be archived at All4Ed.or/webinars. Now, let's get started.
In order to ensure that every student graduates from high school prepared for success in post-secondary learning and life, we at All4Ed believe that improvement efforts should be aligned to the knowledge and the expertise that we gain from researchers, practitioners and policymakers. Through its Science of Adolescent Learning program, All4Ed is working to connect these three areas of work. That is research, practice and policy.
With the help of researchers and other experts, All4Ed's 20 principles of Adolescent Learning provide the research foundation for implementation efforts. The work is centered on building the knowledge base for the science of learning, and helping to align practices for effective implementation in schools and districts.
Today we will discuss how the strategic vision of ABC Unified District is aligned to the science of adolescent learning and development, and the concepts behind those; the impact those aligned practices and policies have had on schools and students; and ideas for how the science of learning can be used to support systems-level change in school districts. So Dr. Sieu, would you paint a picture of your district for us, ABC Unified? Maybe tell us about the demographics, the size, et cetera?
Mary Sieu:                  Absolutely. First of all, thank you so much for including me in this conversation about the work that you're doing as well as what we're doing in ABC. ABC Unified School District is located in the southeast corner of Los Angeles County, and we have a total population, a student population, of over 31,000 students. And that includes 10 preschools, 19 elementary schools, five middle schools, five high schools, as well as a very large, the fifth largest, adult school education in our district.
But an important part also is the fact that we serve five major cities and our demographics for our student population is that only 5.9% of our students are Caucasian. White. And the others represent just about everybody from around the world. And so it's a very diverse, ethnically diverse school district in Los Angeles County.
Winsome Waite:          Great thank you. And just to set the stage and follow up a bit more on your district itself, can you talk a bit about the strategic framework and how that evolved to where it is today?
Mary Sieu:                  Absolutely. In 2012-13, we knew that the state was going to come down with a new State's Accountability Plan. And in looking at where their priorities were, I decided to develop a more simplistic plan that would be easy for our school communities to understand. And so as a result, we majored in five different directions of the strategic plan that the board adopted that same year. Each year as a result, we also look at the changes that need to also be modified in our district's strategic directions. And so every year, we always try to improve ourselves by looking at what needs to be continuously improved on.
Winsome Waite:          Thank you, Dr. Sieu. Robyn?
Robyn Harper:            Intentional or instinctual, I believe that ABC's strategic framework provides a great example of how education leaders can take what they're already doing, assess, and then improve the alignment of their current policies and practices to the science of adolescent learning. For example, the district's effort to provide equitable access to rigorous curriculum are aligned with key Science of Adolescent Learning principles.
We know adolescents are becoming more capable of assessing their own learning. So by ABC promoting extra instructional support for students, it highlights an opportunity for the district to integrate SAL-based strategies into their support structure. Like, creating opportunities for adolescents to reflect on their process and identify areas of improvement and accomplishment for themselves.
A strong CTE program can provide adolescents with experiences similar to what they will experience in adulthood as professionals. This actually can promote the development of neural pathways that increase the efficiency of adolescent critical reasoning and other advanced cognitive skills. By increasing access to rigorous coursework, especially coursework aligned to college readiness standards, like the A through G courses, the district again is providing adolescents with opportunities to practice the sorts of cognitive skills that they will be often using as adults.
Building upon this, the Science of Adolescent Learning tells us that there is opportunity to intentionally incorporate the practice of other advanced cognitive skills, like future thinking, which is visualizing, predicting, and planning for the future, as well as social and emotional learning.
Winsome Waite:          Our first report, How Body and Brain Development Affect Student Learning in our Science of Learning series, talks about the use it or lose it principle. Adolescence marks a time when the brain is becoming more specialized in preparation for adulthood based on the experiences that individuals have. So a question for you, Dr. Sieu. How is it that your CTE, your Career Technical Education and your Career Readiness Programs, how are those programs preparing your adolescent students who may be in the middle of high school for their next phase of life, adulthood?
Mary Sieu:                  It's a very important question for all of us in our school district. One of the things that we have done over the past several years, we have increased the number of career technical education programs for our students by about 30%. That means that now we have over 79 different coursework that allows our students to have options for themselves. It's not just about having our students be ready, career, or college-wise.
It's also to be ready career-wise. And that is something that we have worked on so well this past several years, to be able to give students options in terms of what they are interested to explore. And in addition to that, we also provide internship opportunities as well as job shadowing opportunities, so that the students, before they even graduate, will have an understanding about what all these different careers are all about.
Winsome Waite:          Thank you.
Robyn Harper:            I'm always so excited to hear about what ABC is doing, because it just really highlights what we're seeing from the research, providing these opportunities early, for adolescent students to practice the skills that we want them to have, in college, career, citizenship, life, all of those things. Starting and guiding them at an early age through schooling is a very effective strategy.
Here's another example of how ABC is aligned with our Science of Adolescent Learning principles. The ABC framework has a goal around adult learning and professional development. And we know from SAL that adults have a critical role in supporting adolescents through the communication of consistent expectations and keeping an eye on the behaviors and emotional states of adolescents as they become more independent.
The ABC district is also working to ensure that their staff are knowledgeable and able to effectively apply trauma informed practices. This is especially important, because adolescents are at increased risk for certain health issues related to mental health and trauma, as well as other issues.
Winsome Waite:          So Dr. Sieu, we know you provide an immense amount of professional development in your school district for your educators writ large, not just your teachers but all your educators. Can you speak specifically about professional learning around trauma informed practices?
Mary Sieu:                  Absolutely. All of our teachers as well as our classified staff have been trained on trauma informed practices, because we felt that this was very important in terms of not only the teachers who are working with our students, but also those whose careers or professions are ones who also touch students, sometime during the day.
Whether it's the secretaries, the custodians, the technicians that are in our schools. And so we've provided that training not only for our class, our certificated staff members, but also our classified staff members. But a major part of this is also to support the mental health awareness for our students. We have provided now over 34 specialized licensed social workers, to be available in every single school. So that we have not only two at the high school level, but we also have one at the elementary and middle school level.
This is so important for us, because we recognize that our society has changed and our students are coming to us with many different kinds of experiences, whether it's trauma experiences in the community or at home. And so we want to be able to address them as well with these resources that are available at the school site.
Winsome Waite:          Thank you, Dr. Sieu. And that's really supporting all adults in the lives of our students with the knowledge and the strategies that they can use. Thank you for that.
Mary Sieu:                  Absolutely.
Robyn Harper:            And by including not just the educators, but you said the classified staff.
Mary Sieu:                  That's right.
Robyn Harper:            The secretaries. You're really talking about building a culture around this work. And you have other goals in your framework around culture. Specifically building a district culture based on high expectations for all students, where you engage families and support eh community in student learning. You also have one around providing a safe and caring, nurturing environment for students.
We know these goals are aligned to the research that we primarily highlight in the third report of our series, Valuing Culture, Experiences and Environments. There are three different Science of Adolescent Learning principles that come to mind when I think about culture. One is that culture constructs the nature of learning environments and the ways that adolescents experience them. So being able to enter a school building where it's not just the teachers that are involved and knowledgeable of how adolescents learn and develop, but the administrators, the secretaries, all of that really makes a difference to the adolescent's learning experience.
It increases those feelings of belonging and acceptance that adolescents are craving at this point in their lives. And we know that adolescents are going to seek those environments that are consistent and meaningful to them. So by having multiple areas where they can connect their real life experience, quote unquote, with the learning that they're having in the classroom, which sometimes can feel very separate from real life. By having an entire building of people really promoting that culture, it's, it's aligned to the science and we're very happy to see it.
Regarding the safe and supportive environment, we already talked about how your district is committed to providing these mental health and counseling services to students through partnerships. But you also have a youth leadership summit that supports adolescents in the building of their knowledge, of the knowledge and skills they need to have increased agency in their lives. There is such great opportunity here for this summit not only to be expanded beyond the 200 students that you're providing it to, but also to connect it to the decision-making happening at the district or school levels.
Finally, something that's aligned to the science that's under this particular goal is that the ABC District has also continued to expand their positive behavior intervention and support program. We know that this is one of the ways adolescents can have opportunities to practice the self-regulatory skills that they're developing during this stage in their life.
Winsome Waite:          All4Ed has been a longtime advocate of ensuring that federal resources are appropriately allocated for the adolescent period. One of the most important messages in our work is that adolescence is a critical time for learning and development. And it's also an opportunity. So Dr. Sieu, a question for you on that. And if you would think about the equity lens at this moment as you're going through this response for us. It's around resource allocation. How do you ensure that the very diverse student population you serve, and I would imagine diverse communities writ large. How do you ensure that resource allocation through the equity lens?
Mary Sieu:                  Well, we have a tremendous cabinet that serves the needs of all of our 30 schools. And one of the ways that we make sure that the resources are available to all the schools that absolutely need additional support, we generally talk about these with the principals that are involved from the school sites. And so if there are special needs for our Title I schools or special needs because a school has a new master calendar or master schedule, we listen very carefully to what the needs of the schools are, and from he leaders of our schools. And so, that's how we are ensuring that all of our adolescents are receiving the resources and support that they need.
Clearly we have low incomes students throughout the district. And we also have students who have, or who are English learners. Who are homeless. Who are foster youth. And we want to make sure that those specific resources are dedicated to those special populations as well.
Winsome Waite:          So Dr. Sieu, there are a few additional questions just based on your work and what you have been doing with us in our work in the Science of Adolescent Learning. Thank you for being a speaker at conferences with us. And thank you for helping us to better understand how this work looks within a district or within a school. And one question that comes to mind, we would want to know more from your work as it relates to implementing the Science of Adolescent Learning principles. Is there any one finding, is there any one principle, any one most important factor within this work that you think every adult in your district really need to understand in order to provide the best supports for students?
Mary Sieu:                  I just came from a major conference in New Jersey. And part of the reason why we were asked to be speakers is because of the relationship that we have with our unions. And so for us, our labor management collaboration is so critical towards advancing the work that we've been doing for many years now. For over two decades. And so for us, it's not just the teachers.
It's again, all of the classified employees that we have, these very special relationships that we call under the umbrella of partnership with the administration and labor. And so if we want to advance the work of all of these different directions that we just talked about, I want to make sure that people understand that you have to have the foundations of good relationships and positive collaborative relationships in order to advance each of these steps. They have helped us to advance many of these things that we just talked about.
Winsome Waite:          That is fabulous, and that leads right into my next question. So it's about partnerships. Outside of your unions, are there other organizations, are there other entities you find has been very useful in helping you put these services and supports. So just broadly, you know, what's, how do you use partnerships to support your work in ABC?
Mary Sieu:                  It's a very important question. Very critical question. Because without the partnerships with our parents and our families, it's important that they are also alongside us understanding what these directions have been. They have been working with us, again for over two decades in advancing the efforts in our district. So for example, in 2015, our parent leadership conference also won a major National School Board Association's Magna School award because of that relationship that they have with all of our school districts in our 30 schools.
Another one really is our community partnerships. And those community partnerships include for example, like USC, where we've been able to work with them in training their social work interns. And they provide us wonderful staff members who will be able to again work with our students and our schools. But it's those kinds of partners in the community as well as within our schools that help us to advance many of these efforts.
Winsome Waite:          Thank you Dr. Sieu. The partnership piece is really important. And with that in mind, I often think of you as a partner in the work with us here at the Alliance around the Science of Adolescent Learning. So what's one advice you would give to organizations like ours in terms of the progress we're making in this work. Understanding the science, translating it, meeting with district superintendents, principals, hopefully many others who are touching the lives of the adolescent learner. What's some advice for us?
Mary Sieu:                  Well, I loved how you were able to look at what we've been doing within our strategic plan directions to figure out where does it fit into your research, in terms of adolescence learning, for example. That has been so important for us, to be able to say this is based on the work that you've been doing for many years, and then now we can see it and how it's being played out in practice.
Robyn Harper:            Yeah, great.
Winsome Waite:          Thank you. So in other words, we should keep the work going.
Mary Sieu:                  Absolutely, absolutely!
Winsome Waite:          Thank you, Dr. Sieu.
Mary Sieu:                  Absolutely.
Winsome Waite:          Before I close, thank you so much for Robyn and Dr. Sieu today. But before I close, I just want to see if either of you have just final thoughts in this discussion for our listeners. And I know that the listener audience is broad. We are really looking to broaden the audience. But certainly targeting our school district leaders and/or _____ or teachers and all the people who work within a system to elevate these practices in adolescent learning. So I don't know if you have, either of you have final thoughts.
Robyn Harper:            There's so much opportunity for the leaders of schools to impact culture on a broader scale. This work is often talked about from the perspective of the classroom teacher and educator. But really what the science is telling us is that we have to consider the entire learning environment and culture of the adolescent, and leaders are very well positioned to create atmospheres for effective adolescent learning.
So it, I'm very, very happy to see that that's what's happening in ABC Unified. You all are including both the educational community, the social community as well as even, you know, unions in spaces that we often don't think about as having a large impact on how students are learning. So thank you for that, Dr. Sieu, and congrats to ABC.
Mary Sieu:                  Thank you, Robyn. I think for me, one of the things that you know, we have a school in our district. One of our elementary schools is named after a custodian. And I think about that because you never know whose lives he touched. But apparently, he touched many lives of the school community that he served, that they wanted to name that school after a custodian.
And I think about that because we as you know, as we are growing up through our schools, we wonder about the people who've touched our lives, whether they're teachers, principals, counselors. And so that's so important that when we look at the research, we have to look at everybody in that culture that we have created. And who is supporting our students.
Winsome Waite:          Thank you, Dr. Sieu. I actually have a final thought myself. Having been a classroom teacher and started my career there, and having taught middle school for a few years, I think it's really important through this work that we keep in mind that this period of learning and development is really an asset based period.
It's really a time of opportunity that the changes students are going through, we can really use them to our advantage. And that as educators, we really need to help them see their value and their worth. And that in turn allows them to be so much more engaged. And so, I think not having a deficit mindset, but a very asset based one, will go a long way. And I know that you're doing that in your district, so thank you.
Mary Sieu:                  Thank you.
Winsome Waite:          Dr. Sieu, one more question that comes to mind. And you know, you're a leading superintendent in this country. I do follow your work and I know many other great superintendents laboring every day to do great work for their students. So from a superintendent to another superintendent, what are some things you want them to think about, any advice for them? Maybe getting started in learning more about the Science of Adolescent Learning and really tapping into these findings to make sure that their practices and the district policies with their school boards are more aligned to the science. Any thoughts for your fellow superintendents?
Mary Sieu:                  Well, one of the things that I'm aware of is that most superintendents' tenure is less than three years. And as a result, you have a lot of mobility and as you know new superintendents come into a district, you also have changes. many changes. whether it's the directions, the goals, the strategic plans. And so I'm hoping that for those who are within a system that allows them to grow within their system, that they are able to work through the research that you've developed especially, and understand that we have to keep it fairly simple for the school communities that we serve.
And that we also have to be persistent in keeping those directions and goals for a long period of time. Because those changes will occur as long as we give them time to actually be actualized in the years that follow. And so many of the things that we've been able to see as an outcome, for example just real quickly, we have not had an expulsion of students in eight years.
Now, that just is not something that happens overnight. This is a very strategic direction that we have to make sure that we have support systems in place in our schools, so that we have something that the students can go to, to be able to recover from perhaps bad mistakes. And so, I would just really would like to advise other superintendents to be persistent in their goals over long periods of time.
Winsome Waite:          Thank you, Dr. Sieu. Great advice. Such a great question, ladies. Thank you for being here. Unfortunately we are out of time for today. But I do want to thank you, Dr. Mary Sieu and Robyn Harper from my team for joining me here today. We've been discussing how education leaders can learn about the Science of Adolescent Learning and use it to improve the experiences and the outcomes for students by integrating policies and practices that are aligned to the research in more strategic and systemic implementation efforts.
For more resources that explore the Science of Adolescent Learning and its implications for education policy and practice, do visit our website at All4Ed.org/SAL. And if you enjoyed today's discussion, we encourage you to check out our Critical Window podcast at All4Ed.org/critical-window. Please keep in mind that today's event will be archived at All4Ed.org/webinars. I'm Winsome Waite for the Alliance for Excellent Education. Thanks so much for joining us today.
[End of Audio]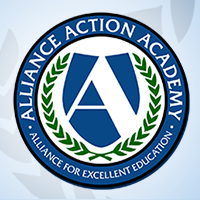 Welcome to the Alliance for Excellent Education's Action Academy, an online learning community of education advocates. We invite you to create an account, expand your knowledge on the most pressing issues in education, and communicate with others who share your interests in education reform.
Register Now
or register for Action Academy below: