Getting to Deeper Learning: The Policies and Practice of Science Teaching and Learning

November 30, 2017
8:00 pm – 8:50 pm EDT
The Mike Sussman Studio
Getting to Deeper Learning: The Policies and Practice of Science Teaching and Learning
Panelists
Abner Oakes, Director, Outreach and Partnerships, Alliance for Excellent Education
Donique Reid, Policy and Research Associate, Alliance for Excellent Education
James Rountree, Director, Science, District of Columbia Public Schools|
Dave Yarmchuk, Director, Teaching and Learning, Center for Inspired Teaching
On November 30, 2017 the Alliance for Excellent Education held a webinar exploring what we can learn from top-performing countries about providing students with equitable opportunities to learn science and developing science teachers. What's happening in U.S. districts and schools to ensure that all students, particularly those who traditionally are underserved, receive the kind of science instruction that will lead to the deeper learning outcomes necessary for college and career preparedness?
The competencies and skills developed through the study of science are becoming invaluable as our economy places increased importance on both creativity and innovation. In the years to come, students will face challenges that will require them to think critically to develop innovative solutions and shape the direction of new technologies. However, not all students are prepared to meet this challenge. Performance gaps on both national and international science assessments persist between students from different socio-economic and racial/ethnic backgrounds.
Watch this webinar to  learn more about science teaching and learning and how educators in the District of Columbia Public Schools have changed how they teach science to ensure that all students have access to rigorous, content-rich science classes.
---
Please direct questions concerning the webinar to alliance@all4ed.org. If you're unable to watch it live, an archived version will be available at https://all4ed.org/webinars 1–2 business days after the event airs.
---
The Alliance for Excellent Education is a Washington, DC–based national policy, practice, and advocacy organization dedicated to ensuring that all students, particularly those traditionally underserved, graduate from high school ready for success in college, work, and citizenship.
https://all4ed.org
Follow the Alliance on Twitter (www.twitter.com/all4ed);
Facebook (www.facebook.com/all4ed); and
the Alliance's "High School Soup" blog (www.all4ed.org/blog).
---
If you are interested in renting the Alliance's facilities for your next meeting or webinar, please visit our facilities page to learn more.
---
Photo by Allison Shelley/The Verbatim Agency for American Education: Images of Teachers and Students in Action
[Intro music]
Abner Oakes:              Welcome. My name is Abner Oakes and I'm Director of Outreach and Partnerships here at the Alliance for Excellent Education. Thank you for joining us to hear from this informative panel on science teaching and learning. The competencies and skills developed through the study of science are becoming invaluable as our economy places increased importance on creativity and innovation. In the years to come, students will face challenges that will require them to think critically so that they can develop innovative solutions and shape the direction of new technologies. However, not all students are prepared to meet this challenge. Performance gaps on both national and international science assessment persists between students from different socioeconomic and racial-ethnic backgrounds. Just what is happening in school districts and schools to ensure that all students, particularly those who are traditionally underserved, receive the kind of science instruction that will lead to the deeper learning outcomes necessary for college and career preparedness. During today's webinar, we will further explore these issues.
But before we get to our discussion, a few details. For today, please join the conversation via Twitter using the hashtags #scihat. That's #S-C-I-CHAT and the hashtag #deeperlearning. #deeperlearning. You can also ask questions via the box below this video window. Today's event will also be archived at www.allfored.org/webinars. And lastly, thank you to the William and Flora Hewlett Foundation for the support of the Alliance's work.
Now let me introduce our guests. To my right is James Rountree who's the Director of K-12 Science for the District of Columbia Public Schools where he's responsible for managing, monitoring and supporting science instruction. Prior to joining DCPS in 2008, James was a science teacher for the Charles Herbert Flowers High School Science and Technology Program, part of Prince Georges County Public Schools in Maryland. Thanks for being here, James.
Next to James is Dave Yarmchuk, who is the Director of Teaching and Learning at Center for Inspired Teaching where he leads programs for in-service teachers including the year-long Inspired Teaching Institute. Dave also leads Inspired Teaching Science Content professional development workshops. Dave's 13-plus years in education include six years as a classroom science teacher in Baltimore, two as an outdoor educator and five as a curriculum specialist and teacher-coach. Great to have you here, Dave.
Dave Yarmchuk:         Thank you.
Abner Oakes:              Lastly, it's great to have my colleague Donique Reid here, a policy and research associate, Donique does a lot of data crunching here at the Alliance, such as with our economic impact work. Before she came to the Alliance, Donique served as a program evaluator for the National Urban League and a program coordinator for the Children's Aid Society in New York City. Like James, she began her career at Prince Georges County Public Schools as a high school Spanish teacher. Now, before we get to our discussion, Donique has a presentation to help frame this issue of science teaching and learning, so over to you, Donique.
Donique Reid:             Thank you, Abner. Although the economy is rapidly shifting, let's be clear. America has a moral and economic imperative to provide quality education for all students despite the shifting demands. Education has the power to lift students out of poverty and provide them with the skills and knowledge to achieve the American Dream. It is even more crucial that we work together to increase student access to high quality and rigorous learning opportunities given that the K-12 school population is now more than 50% students of color and more than 50% of students are growing up in low income families.
When we look at how well we have been doing as a nation in terms of educational outcomes, there is both good and bad news. Over the last four years, we've seen an increase in graduation rates with the highest being 83.2% in 2015. We've also seen improvements in the percentage of students who go on to complete post-secondary education, though those figures are not as high. Even more so, you can see that a vast majority of graduates fail to meet nationally recognized measures of college and career readiness. Based on 2015 results of the ACT, only 36% of students met the ACT benchmark for science which is a benchmark of college and career readiness. Unfortunately, the gaps between groups of students across racial and ethnic lines persists. To be ready for career, employers say that students will need to have communication, problem solving, adaptability and interpersonal skills to be ready for the workforce, skills that too many students lack upon graduating high school. As we dive into the data and discussion today, we should be thinking about the policy levers and practices that we might shape to improve performance for all students.
Developed by the Organization for Economic Cooperation and Development, the OECD's PISA Science Assessment is a triennial assessment which assesses 15-year-olds on math, science and reading and their preparation for life after school. It is a powerful global snapshot of countries and their education systems. Each set of PISA scores provides educators and policy makers with convincing information on what works and what does not work when it comes to a country's education system. On the last administration of the Assessment in 2015, science literacy was the focus and students were given the opportunity to demonstrate the following skills. Recognize, offer and evaluate explanations for a range of natural and technological phenomena. Describe and design scientific investigations and analyze and evaluate data, claims and arguments in a variety of representations and draw appropriate scientific conclusions.
In 2015, the U.S. ranked around the middle of the pack on the Science Literacy Assessment in relation to all OECD countries and in terms of overall performance, the U.S. scores remain unchanged since 2006. There have, however, been improvements among the low performers and historically underserved youth. The percentage of students performing below level 2 decreased by 6 points between 2006 and 2015. Students who perform below level 2 may be able to use scientific knowledge but often confuse key features of scientific investigation, apply incorrect information or mix beliefs with facts.
The goal is to move all students beyond level 2 proficiency and prepare students to demonstrate mastery of higher skills which include applying abstract ideas and concepts to novel situations. Identifying limitations within data and information and using procedural knowledge to offer hypotheses, to name a few of these skills. In 2015, as you see on the left hand of the slide, only one in five students were considered low performers in science. This decrease in low performers characterizes an increases in equity, is likely driven by performance gains among the most disadvantaged youth.
I want to pause here to play a short clip from our conversation last week with the OECD's Andreas Schleicher. Andreas joined us in the studio last week to talk about the PISA Assessment in Science Achievement. Andreas is the Director of Education and Skills and Special Advisor on Education Policy to the Secretary General at the OECD. As a key member of the OECD's senior management team, he supports the Secretary General's strategy to produce analysis and policy advice that advances economic growth and social progress. Here, he speaks briefly about some of the bright spots of U.S. performance on science.
[Video clip of Andreas Schleicher begins]
Andreas Schleicher:    Well, you know, on the positive side, actually, the underserved students are the ones that have seen the most significant progress on the PICA Assessment in a field like science between 2006 and 2015. We have seen a lot less prior progress among students from Welfare backgrounds. You know, in a way there are many, you know, sort of low performance in PISA is not just a matter of, you know, disadvantaged kids in poor neighborhoods. It's actually an issue for many kids from many neighborhoods, so the biggest – the achievement gap is obviously large in the United States. That's quite well known. But it's an area where we have seen the most progress among the most disadvantaged students over the last decade, in PISA, at least.
[Video clip of Andreas Schleicher ends]
Donique Reid:             As Andreas begins to explain, there have been improvements among the lowest performers and the disadvantaged. While on average OECD countries have seen very minimal increase in resilience among students, the percentage of resilient students in the U.S. increased by 12 points from 2006 to 2015. More students in the bottom quarter, which is based on economic, social and cultural status, are beating the odds and joining the group of high performers.
While this is very good news, there's still work to be done in terms of closing gaps and ensuring that all students have the opportunity to develop higher order skills. Though the performance of students from low income backgrounds has improved, there remains a wide equity gap between groups of students seen here as a 90 point score difference between the top quarter and students from low income backgrounds.
We see a similar gap on the NAPE Assessment for Science. With only 5% of African Americans, 9% of Latinos and 11% of American Indian students scoring at or above proficient in 12th grade.
How likely are students from low income backgrounds to participate in the course work that would allow them to develop and apply the critical thinking skills measured on these assessments like PISA and NAPE? Well, results from an analysis of high school transcripts from the class of 2013 show inequitable participation in rigorous science coursework. We see here that students from low income backgrounds are more likely to participate in general and basic science courses but less likely than the most average students to participate in advanced sciences. Even more so, students in the lowest income group are most likely to have taken no science courses at all by 11th grade.
Now according to PISA findings from 2015, students who are not required to take a science class score 25 points lower in science than students who are required to attend at least one science class a week.
Well, in the United States, completing a college prep curriculum includes at least three science credits including biology and either chemistry or physics. This is aligned with a lot of the entry requirements at many public colleges. However, research shows that of the students who miss more than one credit needed for graduation, 81% of those students either were missing science credits or completely took the wrong classes.
For students that participate in science classes, what kind of instruction are they getting and how are those instructional strategies related to performance? When Andreas was with us last week, he explained how the quality of education can never exceed the quality of teachers, that the expertise among teachers of their discipline and the expertise of how students learn is essential. And looking at various inquiry-based instructional strategies which are located towards the right of the screen, we see that they do not all have the same impact on student learning outcomes.
PISA findings show that students who experience too much inquiry-based structure without quality directed-based instruction score lower on science than their peers. While these results don't imply any causation between inquiry-based instruction, there are some key takeaways to consider here, mainly, that teachers reported using these strategies in low performing schools and secondly, that there's no indication of quality of instruction with in the analysis.
I would like to pause here and turn to you, James and Dave, to get your reaction to this. We know that there remain large gaps in performance and that there have been limited opportunities to participate in rigorous course work, so what does it look like specifically within the District of D.C. to ensure that when students get to class that they're getting a balance of directed and inquiry-based instructional strategies that lead to better outcomes.
Dave Yarmchuk:         Well, I think one of the biggest challenges is something that you brought up a second ago, that the level of quality matters, that there's a big difference in the level of quality when it comes to all kinds of instruction and oftentimes we found is that many of us learned in a directed, a direct instruction kind of format, and so when teachers go to use direct instruction it's something that they're very familiar with because it's what they experienced when they were in school. But many of us did not experience inquiry-based instruction when we were in school and so it's very new to us as teachers. And unless teachers get more training on how to lead high quality inquiry-based instruction, then it falls flat. The teachers are not actually doing inquiry in a way that is going to promote student learning.
James Rountree:         I would agree. One of the things that we've seen with the adoption of the National Rich in Science Standards is a move away even from the word inquiry because it's such a nebulous thing. What does that mean, to be inquiry-based? And then teachers often would fall into this pit of being, like, open inquiry. You know, if you're teaching chemistry, you don't want to go open inquiry without having students get the, you know, the basics of what lab safety is and what materials are safe to use and that sort of thing. So I think there is a shift into thinking about how can we have students behave like scientists and engineers do in a more authentic way in the classroom, and I think that will lead to better results, but certainly training is the number one step that goes there.
Abner Oakes:              Can I ask a quick follow up, Donique, too?
Donique Reid:             Yeah, sure.
Abner Oakes:              Do you two see change occurring in the newest teachers that are coming out? Are new teachers being trained in that kind of inquiry approach? Or as you said Dave, there's still a ways to go as we are teaching in the way that we were taught?
James Rountree:         I think that they, I think that has changed. I do see teachers that are more prepared for an inquiry-based approach. What I think happens oftentimes is that the context of doing it within a classroom with the real kids, I think that's where the challenges occur. I think that when inquiry's not done right, when students are left with too much freedom and not really a real clear path to how to get to the answers they're looking for, you see disruption, you see classroom management issues. I think that teachers are in theory  more ready, but I think that the practical side of actually going into the classroom and doing it, I think there there needs to be time for them to grow and develop in that sense, yes.
Dave Yarmchuk:         Yeah, I would agree, especially in terms of the willingness of new teachers to dive into inquiry. They're very excited and they're very eager to implement inquiry-based lessons that are more student-centered and more student-focused. But they oftentimes, as James mentioned, don't have the full complement of teaching skills in order to be able to implement inquiry successfully. It's a challenging strategy to use when teaching to hand over more control of the classroom over to students, so it requires a whole repertoire of skills that teachers need to have and sometimes more experienced teachers have already developed some of those skills.
James Rountree:         And then the planning involved in that is another key piece. Just there's a lot of planning that goes into making sure the students are asking the right questions and to be able to develop solutions or ways to investigate those questions. And then also keeping in mind that students while teachers may be better prepared to do inquiry, students still in a large part grow up in very lecture and learn, you know. It's not really they're not getting a lot of inquiry-based instruction.
Abner Oakes:              It needs to be a system, right?
James Rountree:         Correct.
Abner Oakes:              You need to make sure, and we've talked about this before, right, you need to make sure that from K-12 –
James Rountree:         Sure,
Abner Oakes:              You've got that going on in the early grades that students, right, are getting used to that kind of approach so that when they get to chemistry class or physics class and you want an inquiry approach, they're well trained in those methods.
James Rountree:         Right.
Abner Oakes:              Okay.
James Rountree:         You got it.
Abner Oakes:              Thanks, Donique.
Donique Reid:             Yes, thank you to both of you, and you've all touched on some of the recommendations around policies to promote equity in education that are listed in the PISA report from 2015. What the PISA report shows as it pertains to science achievement is that OECD countries that perform well have the following in common. They have a clear education strategy to improve performance and equity. They have implemented rigorous and consistent standards across all classrooms. There is a focus on improving both teacher and leader capacity. Resources are distributed equitably with a focus on areas with the most need. And these systems target support to struggling students and schools.
Many states are beginning to adopt these recommendations through the development and adoption of the Next Generation Science Standards, moving from just basic knowledge of content to also application of content and setting clear expectations for what students need to know how to do.
As of December 2016, 18 states and the District of Columbia, representing about 35% of students in the U.S., have adopted the Next Generation Science Standards and are working to implement them in districts and schools. Additionally, as states are planning to support low performing schools through their accountability systems under the Every Student Succeeds Act, several states are planning to add science as an indicator for identifying schools for comprehensive and targeted support, are looking to include statewide goals in the years to come and proposing to include science within their portfolio assessments.
So before we transition back to you, James and Dave, to hear more about what you guys are doing to improve outcomes in science for the underserved student population in D.C., I'd like to pause again for another short clip from Andreas.
[Video clip of Andreas Schleicher begins]
Andreas Schleicher:    You know, success is about three things in science. It's about rigor, it's about focus and it's about coherence. Rigor is about a high level of cognitive demand, basically. High performing countries have almost no tolerance for failure there. High expectations placed on individual students combined with very, very strong individual support. Focus is about teaching fewer things with greater depth and it's not only about content knowledge, it's also about epistemic understanding, conceptual understanding, students being able to think like a scientist as opposed to just reproducing scientific knowledge. And coherence is about meaningful learning progressions. If you look at the United States, you know, basically it's teachers and school districts who decide on the instructional system. There may be state standards that talk about science education, but ultimately what students see is actually very much framed by what happens in the district in terms of who selects the school books or develops those kind of schoolbooks. You'd have other countries that are much more sort of careful in selecting the instructional content to ensure that all students, students from all social backgrounds, are exposed to the kind of rigor that is really critical for success.
The most interesting finding from PISA is not the average performance, it's the fact that in some countries all students do well on science tests. There's actually, only a very small share of poor performers. The concept of mastery learning is behind that, particularly in the East Asian systems. What that means is that no one waives the standards. The expectations placed on students remain. But where teachers have discretion in finding out what can they do to support every student to reach those standards. So there is variability in the pedagogic practices, teachers understanding that students learn differently and supporting them individually to reach those high levels of standards. That this is an achievable goal, that's precisely what we can see from the PISA outcomes. Basically, no tolerance of failure.
[Video clip of Andreas Schleicher ends]
Donique Reid:             As we come out of that video with Andreas, I want to get your reactions, James and Dave, to the thoughts that Andreas has shared with us.
James Rountree:         Yeah. I mean, I feel like it's nothing earth shattering in terms of what some of our experiences probably are. I think that the expectations of students is something that is a key point that he was getting towards the end and really having the expectation that our students can handle, you know, a heavier cognitive load, I think that's something that teachers sometimes will, when inquiry is not being done well, will sort of lower that demand for students. They'll find – you'll find that they're the ones that are asking all the questions and they're the ones that are answering those questions, they're the ones that are sort of giving students cookie cutter experiences where you do one through ten, you get the color change, we're good. We've got it. So I think giving students more responsibility and then believing that they can handle that responsibility is really key to seeing improvements in what we do in science.
Dave Yarmchuk:         I think that coherence piece is really important as well. For too long, our schools, especially our elementary schools, focused on math and literacy because that was what was being valued when we think about the standardized assessments. And as schools have kind of matured and they've started to recognize that science supports math and reading and so many other aspects of education, that those schools are staring to refocus their efforts on science again, and so the Next Generation science fairs are great for building that coherence out. What should be taught at every elementary grade level is already spelled out for schools. All they need to do is prepare their teachers to actually teach that way. So once we see schools start to implement those Next Generation science centers in a way that includes science on a regular basis for elementary school students, I think those – learning for students, including the PISA scores, will improve the board.
Abner Oakes:              Can you build out on that a little bit, Dave, that idea of science? Because you're right, right. For so long, math and literacy has been kind of the focus with No Child Left Behind. That's been what's been tested. Talk a little bit more specifically about how science is building both in some ways and what school districts, whether it's DCPS, James, or others that you work with, Dave, others are doing to kind of be sure that connection is made.
Dave Yarmchuk:         Sure. So one of the things which is fascinating to think about is the Common Core standards for literacy say that half of all texts students should be reading should be informational texts. And what I think kind of got lost in the mix is that science and social studies are the informational texts that we want students to be reading. And so as the teachers started to grapple with that idea that they need to be focused more on informational text, that they're teaching more science as a way to support that text, but they also realize that as we mentioned previously, inquiry is very important in schools as well. So you can't just teach a student science through the text itself. And so as the teachers combine the inquiry-based learning in science with the informational text in science, we're seeing more improvement and more engaged students. Students love science, right. They love to do the experiments. They love to be hands on. And so the elementary students are seeing more engagement and not just with the hands on science, also with the informational texts as well.
Abner Oakes:              James, how about that connection between science and literacy and math? How are you seeing it play out kind of in your world?
James Rountree:         Yeah, I mean, I think to echo some of what Dave is saying, unfortunately in K-5, we see a lot of focus on literacy and on mathematics and not so much on science and science kind of happens when it can happen, when it can fit into the school day, which is very difficult when you think about this in terms of a progression of learning that students need to have. In terms of literacy connections, one thing that I want teachers to avoid and schools to avoid and school leaders to avoid is this idea that reading about science will supplant learning science and doing science, that there is a, you know, students learn best when they have an experience and when they have a chance to figure out and ask questions about that experience and learn from it, dissect it, investigate hands on but also minds on, engaging in discourse, talking with one another, with their teacher, with their students about what they've learned. I think that's the part that's missing. We do read informational texts but then how is that connected to what they do later on in the day in science? How is learning about, you know, a quadratic equation, what am I learning about in science that I might be able to apply that to in a real world sense, and I think that's what we need to focus a little bit more on.
Abner Oakes:              And again, back to teacher training, how do we make sure, right, that the kind of PD that's going on, whatever it might be, kind of infiltrates all content areas, right, to make sure that they're all connected.
James Rountree:         I think a part of that is that, that's a part of that STEM movement, this idea of teaching STEM and having teachers of different disciplines coming together and learning from each other and finding out, do a simple crosswalk. Where are those connections that we can make that are easy connections? You know, start there and then build out from that point.
Abner Oakes:              Hey, I saw both of you shaking your head when Andreas talked about focus, when he talked about kind of fewer topics. Has the Next Generation science standard solved that? And if not, how are districts – Because –
James Rountree:         Yeah.
Abner Oakes:              Chemistry is, you know, there's a certain amount of information I have to cover in chemistry, right.
Dave Yarmchuk:         Yeah.
Abner Oakes:              How do I make sure that I get what's most important in my chem class but in a way that's more – that's going more deeply?
James Rountree:         Yeah, what the Next Generation Science Standards have done, they've certainly addressed the issue in the sense that the old adage was, you know, you go wide, not deep, because you're trying to get through a lot of content, so you don't get very deep into anything. With NGSS, though, and with performance expectation, it's such a beast to unpack. They're very dense. And then if you look at the evidence statements that ACHIEVE has provided that really show evidence is what students should be able to do at the end of a particular unit based on this performance expectation, it's huge. And so I think that the idea that you can just cover material is going out of the – out of the – you know, going by the wayside, it's going away. But that is a difficult spot for teachers because they have been, and especially in courses that are assessed, there's this desire to get through. I got to get through everything by April, because I've got this test that's coming up. So in the non-, you know, testing forces, I think teachers have a little bit more freedom to go deeper, but I think there is that pressure in biology to get through. Okay, look at the blueprint. What do I need to get through by April in order to make sure my students will do well on this test? So there, you know, I think our standardized assessments kind of get in the way of some of the progress that could be made in that regard.
Abner Oakes:              Got it, got it. Dave?
Dave Yarmchuk:         I think the word that James used is perfect, the word address, that the Next Generation Science Standards address the issue but don't solve the issue.
James Rountree:         Right.
Dave Yarmchuk:         And one of the big challenges is that the standards can only do so much, right, that there actually needs to be teachers that are implementing the standards in a way that works. And as James mentioned, sometimes teachers are trying to prepare students for an assessment which isn't always perfectly aligned with the standards. Sometimes teachers are trying to prepare students for college work and they have a sense of what students need to do – be prepared for for college, and so they're doing those things. And in some cases, teachers just don't want to let things go. They say, "I've been teaching this for ten years. I've been teaching this same concept for ten years. What do you mean it's not important anymore and that it's been taken out of the standards?" And beyond that, especially when we look at the secondary school teachers, there's an assumption in Next Generation Science Standards that when you get to high school chemistry that you've already had a very strong background in chemistry that you've gotten up until that point in elementary school and middle school. And if the students haven't actually gotten that background, then they end up being ill-prepared for the chemistry that they're getting, and so the teachers end up going wide again in high school in order to be able to fill in the gaps that students have in what they should have gotten up until that point.
Abner Oakes:              Got it, got it.
Dave Yarmchuk:         So it's going to take a long time to kind of address the big issue.
Abner Oakes:              Got it.
James Rountree:         Yeah.
Abner Oakes:              Let's ask this question about rigor, right, right? Because we've talked about this before between us.
Donique Reid:             Yes.
Abner Oakes:              And certainly when we chatted earlier, this issue of the most rigorous classes and kind of ensuring that kids, all kids, right, particularly historically underserved kids, are prepared to take those rigorous, those most rigorous classes. How does that work and how does that not work from your perspective, James?
James Rountree:         Yeah, and well, we, I mean, one thing we do is we do set graduation requirements. So for science they are, you know, the student has to have there are four Carnegie units and three of them have to be lab science and one of them is going to be biology just because of the nature of the assessment that they take. Typically, it's in ninth grade for biology, tenth grade chemistry and eleventh grade physics. So we sort of –
Abner Oakes:              Can I interrupt real quickly?
James Rountree:         Sure.
Abner Oakes:              How many kids are you seeing taking a twelfth grade science, about?
James Rountree:         The majority have to just because of that requirement of a fourth science.
Abner Oakes:              Got it.
James Rountree:         It doesn't have to be a lab science, but they do take a fourth science.
Abner Oakes:              Got it. They take four science, okay.
James Rountree:         Yeah, so we kind of bake it into, you know, their graduation requirements. The difficulty with anything, I think, is just the implementation of that course, like, what does that course look like from school to school? We're very much, we're a school system; we're also a system of schools and teachers and have, as David said, there's things that they don't necessarily want to let go of and they hold on to things that are the old way they've done it. And then, you know, to multiply that problem is that students haven't been in NGSS forever. The NGSS, we're in year four now of implementation. There are students who are in high school who have not had NGSS for four years. So this idea that they are, they're coming ready for this level of instruction and this level of rigor. And I think they are ready, I just think that teachers see the deficit and they see what they don't know and they see, oh, you know what, they don't have these prior understandings of this particular content, and they feel like that hinders them. And in many ways, it can feel that ways when you have the constraints of time and knowing that you have to get through your curriculum. But it could be an opportunity as well to differentiate instruction and figure out, you know, what does James need? What does David need to make a difference in what Abner needs?
Abner Oakes:              Yeah, exactly.
Dave Yarmchuk:         And sometimes we talk about the most rigorous classes. We talk about advanced placement classes, AP biology, AP chemistry and things like that. And one of the challenges we see, as James mentioned, is that we have an increasing number of students taking these classes, taking AP environmental science, taking AP chemistry and biology and physics and computer science and things like that. But the question is, are those students performing up to the standard of what it means to do well in those classes. And there's research that shows that even if a student scores poorly on the AP class, just being exposed to the level of rigor of that class is helpful to prepare them for those college outcomes, but even so, we don't want it to be just an experience of the rigor. We want them to actually be successful in that rigor, and so it takes a lot of preparation as James said. Some students have – most students have not really had that NGSS-aligned instruction for very long and so they're not really prepared for the level of rigor of what an AP biology class is going to set in front of them. Once our students are scoring 4s and 5s on those AP classes or doing well in any kind of really high quality, very rigorous science classroom, that's kind of the endpoint we're looking for.
Donique Reid:             Yeah, and I'd like to build on that, because I know there's data that we've gone over today that shows that students from disadvantaged backgrounds and students of color typically either have less access to those classes or when they do get into those classes they don't perform as well as their peers, so I'm interested to hear of any strategies that might be taking place, for instance, James, in DCPS, to support struggling learners and low performers.
James Rountree:         Yeah, it's very early in its genesis, but there's been some work done around just pre-AP in middle school and even in high school, pre-AP curriculum and doing some crosswalks to see what are the – And we talked with them, we met with AP teachers, what are the skills that you're seeing students don't have? What are the deficits when they're coming to you? And so focusing on those and then baking those into what they learn in middle school and into some of their high school, their lower level courses in high school.
Abner Oakes:              I had a question about kind of the science environment in schools. You've got your classes. You've got your courses. How else do you see building out and again, this is something we were talking about before about how do you see science – excuse me – schools becoming more science-y, you know, extracurricular activities, the science fair, how does that – what are some best practices that both of you are seeing in districts that are just building more support for science study?
James Rountree:         I mean, there's the infrastructure, you know, the basic infrastructure, you know, the building has to have the facilities to teach science and engineering and do it well and make it so – and be up to date. You know, I think that, you know, we need to show students what it looks like now. I think even sometimes our teachers don't really know what engineering really looks like or what, you know, medicine really looks like. And so I think that having that opportunity to be in a classroom that is as close to authentic as it possibly can be, I think that in terms of our clubs, at least speaking a D.C. address, we don't have as many clubs. I think having more science clubs and I think the partnerships. We live in a city where we have, you know, tremendous partners, tremendous scientific minds. The Smithsonian. I mean, just, there's so many organizations that are right at our doorstep that we can just walk down the street and talk to. I think increasing those partnerships and getting those professionals into or in front of our students so they see, okay, here's what a real scientist, a real engineer looks like. Have some reflections and seeing – having students see people that look like them that are scientists and moving away from that, what they perceive a scientist to be. I think that that's part of what I'd like to see more of, taking advantage of those partnerships and leveraging those partnerships to get, you know, modern equipment into the classroom. But also not getting away from the idea of, like, when we are thinking of solving problems that some of the simplest – some of the simpler things, you know, maker spaces, things like that. Like having students have access to materials and let them figure out how to make something or solve some problem or design some solution. I think those are the kinds of things I like to see.
Abner Oakes:              Dave, in your experience, what are you seeing around just building a building that is more science-focused beyond the classroom, let's say.
Dave Yarmchuk:         Sure. And I think the concept that James brought up, especially the things like maker spaces, are really critical in the sense that especially when we talk about STEM as opposed to just science or math, it's very easy within the curriculum. As James mentioned, we have four years of science required for students, and so they tend to take very traditional science classes, biology, chemistry, physics, earth science, environmental science. And what really excites kids in my experience, what we've seen, is integrating those things, is the real STEM work. They love design. They love getting hands on and building things for it. So when we look at what schools are doing right now that kids are very excited bout, it tends to be things like robotics club. It tends to be things like at our elementary level, a lot of students are very excited about cooking, where they will grow food in their school garden and then they will go back into their school and they'll be able to prepare that food. And whether it's a partnership with an organization in the city that helps do that work or whether it's just someone at the school is doing it on their own, kids love to see science in action and not just learn the kind of – the fact. Even if it's interesting inquiry-based work, it's not always built into the real world aspect of it, and when they do that design work, when they do the robotics work, when they have a maker space where they can kind of play around with things and tinker with things, and when they can cook their own food, they really – students are really excited about that and it's up to the schools to find not just the physical space but the time in the school day or out of the school day and the resources, the partnerships, to make that work.
Abner Oakes:              I would also think, too, I mean, just listening to you describe it, it seems that it would also complicate some things, too. I'm the biology teacher and I've got this. Or I'm the chem teacher and I've got this. You throw a maker space suddenly in there, how do I take advantage of that? And I'm not suggesting that should leave that apart. Complicating it is kind of opening up a conversation, right, about there are different ways to get at this. Does that make sense, I mean?
Dave Yarmchuk:         Yeah. And one of the cool things I think we see is that oftentimes it's nontraditional science teachers that get into this role. So for example, we see lots of librarians that are opening the maker spaces because they have the physical space and they have the time for students to come. So when students come to the library, they're not always just looking through books that are physically, you know, in the library. They're also using the maker space. Sometimes libraries that have maker spaces now are having – have 3D printers built in. And so in some ways, the librarians are really learning how to take on this role of STEM educator because they are information master's, right. This is what our librarians are. And so as they learn this new technology, they're finding ways to integrate it into what they do with students already.
Abner Oakes:              We had a question that came in about kind of the leader's role in all of this, the school building leader, your role in this, James, right. You know, we've been talking about teachers and their teaching. How has that been helped by the Next Generation Science Standards? What do you see as the principal's role in science teaching and learning? The district's role? Talk a little bit about that.
James Rountree:         Yeah, I think, I mean, I mentioned it earlier about the trying to get away from becoming a system of schools and becoming a school system. So it's our job to set – you know, NGSS is great. They're a set of standards. We have to then organize it into some type of curriculum that makes sense for teachers and it makes sense for students to follow and I think that's our job. In terms of leadership, I think they don't have to be necessarily experts in science, but having a greater awareness of the NGSS, of what the NGSS calls for and for them, just to make life easier for them, to see the connections to literacy, the connections to math. Ultimately when you talk to a principal, you talk to a school leader, they're interested in how they're going to raise their test scores. That's ultimately what they're worried about. And if you can get them to see the connections that are being, that are already just readily made through science through these other disciplines and to see where the NGSS was written with Common Core in mind, I think that is a way to really leverage them and to get them to think about modifying the schedule for K-5. We need to have more time for the students to be engaged in science. They don't have enough time to even get through half of the content. More time in science. In middle school, you know, having some of those extracurricular offerings in middle school where maybe there's engineering, maybe there's robotics, you know, and computer science in middle school. And then having that trickle into high school as well. So I think that the school leaders having a greater awareness of what we're trying to do and how science is changing, how science instruction is changing now, will help them to be advocates for their teachers and then advocates for their students.
Abner Oakes:              Dave, what do you see?
Dave Yarmchuk:         I would agree in the sense that the schedule and the staffing make a huge difference, especially when it comes to elementary schools where so much of the time is taken up by different kinds of instruction, that if a principal can set aside time for science instruction, set aside time for collaboration amongst teachers, it makes a huge difference. So the principal doesn't necessarily need to be thoroughly versed in all the Next Generation Science Standards, but if they at least know what they should be seeing in classrooms so they can provide support for teachers, but then giving the teachers the time to teach it and the time to collaborate with each other to actually build out those things. And to hire teachers that either know science already or to hire someone that can help support them. One of the things we've seen be really successful in schools in D.C. is when at an elementary school level there is someone who is well versed in science instruction on staff who can then help support all the other teachers as they try to implement that. And as much time as principals can help build in to allow other teachers to collaborate with those teachers with more science expertise, the better the instruction we see.
Abner Oakes:              We've just got time for a couple more questions. I wanted to ask about, going back here, about teacher training. Right. We had touched on it a little bit during Donique's presentation. What do you see as being – and I'm particularly interested, too, in the kind of work that you're doing at Inspire Teaching, Dave, with the courses that you're running there. But also, too, James, once you get teachers, what do you feel is most critical in the work that you're doing with them around this science inquiry approach?
James Rountree:         Well, the thing of it is the amount of contact time we have with teachers is really our biggest hindrance. We don't have as much time at a district level to meet with teachers. We have roughly four large days where we bring teachers for professional development, for a professional development day. We have even less access to elementary teachers because they're typically in a literacy- or a mathematics-based training, so that, you know, that hands on coaching, that on-time as you need it PD is something that I think teachers need and they crave. We've recently over the last year or so have developed something called LEAP, which is LEarning together to – I always screw this up – LEarning together to Advance Practice. And what that is, is that's basically the high school and some middle schools have this at the – they have a coach, a person who is a science expert, basically, in the school, who is like the science chairperson there, the person who knows all. But they also provide that support to their colleagues. They go and they visit their colleagues. They develop small POCs with their, you know, there are several teachers in the building. They look at student work. So they're there to support their colleagues and help them to grow in their practice. I think that's really where the rubber meets the road, having that on-time continuous support. Without that, I think we can throw ideas at teachers and they get excited after a PD day and they want to go in and try these things, but that continuous how am I doing, that feedback that's not tied to some evaluation, that's not tied to keeping my job, just allowing me to grow and to get better at what I do, I think that's the type of professional development and professional learning that we need to have happen.
Abner Oakes:              You know, there's another OECD set of data around TALIS, right, the teacher survey, right, that talks about this community issue, right, that is, that is held up as being so critical to the learning beyond the single days that they might get. And it's that community, whether it be kind of live and I have a community of teachers that I can work with or even on the internet, if they're on Twitter. We were talking about Twitter chats before, about people having a community that they can kind of rely on. Dave, what about that teacher training piece? What would you add to that?
Dave Yarmchuk:         Sure. And I would echo a lot of the things that James has already said. We collaborated for a few years, the Center for Inspired Teaching and DCPS on a project called SCALE which is an acronym for Science Curriculum Advancement through Literacy Enhancement. So literacy and science were already put together in that program. And just as James mentioned, that program consisted of two week training during the summer where the teachers could learn how to do inquiry based instruction and to understand what it means to have a student-centered classroom. But then throughout the course of the year, those teachers met together once a month. We got together as a community practice to talk through issues we were having and to problem solve and to celebrate successes. But then the teachers also got one-on-one coaching. So we went out to teachers' classrooms in a nonevaluative manner to help them with their instruction, to give them feedback, to plan lessons together, to look at student work together. So that regular time to meet and talk with teachers was really critical in terms of moving their practice forward. And Inspired Teaching has continued that. We continue to do that work with charter schools in the city, but it's that year-long aspect. We know that teacher instructional practice doesn't change overnight. You can go to a workshop that's a day-long and two days-long and you may learn a new skill, but unless you have the support to actually put that skill into practice, it fades, right. You kind of fall back on your previous experience. And so that kind of follow-up work in science is really critical. And as James mentioned, LEAP is one way to do that. And one thing that we've seen is that teachers that have come through our programs together end up being some of those LEAP coaches, right. So that after they've had that experience, they've had that in-depth training, they can be teacher leaders for others in their schools. But in some cases that doesn't happen and so teachers end up on these kind of little islands and the community practice isn't there. So I think one of the critical things moving forward that we need to focus on is building those communities of practice within schools so that teachers can work with each other. When we see that happening in some schools where there's enough teachers that have been trained and have that experience to implement some new science practices and implement the Next Generation Science Standards, the school as a whole gets better because the teachers rely on each other for support and continual learning.
Abner Oakes:              So last question and we are running out of time, so it's got to be quick. But I want to bring you back to kids, right, students, right. What should a high school senior, a college freshman look like when he or she comes out of the kind of class, the kind of teaching that we've talked about? And if you have specific examples, feel free. But what generally, what do you hope to see in that graduate as it relates to science and how that builds on other things too?
James Rountree;          Well, I think the report, some of the recommendations , it touched on that in terms of, you know, communication skills, the ability to solve problems, the ability to work with others. I think that our science standards now had that baked in in science and engineering practices. There are these things that students should be able to do where they're behaving like real scientists and engineers do. They should be able to critique, you know, an argument. Look for evidence. They should be able to make arguments with evidence. They should be able to look at information that's given to them and not take it at face value, challenge it. Figure out what's right about this, what's inaccurate, what are the limitations to this study that says that, you know, the X says – it says Y. Like, I see a lot, all the time, about vaccines and not to get into that big debate, but you have people who hear a very small data set and make a decision and because they don't have that critical thinking eye, that idea that, you know what, just because this says this is so, let me do a little research and see and uncover what's really going on, what's the story here. I think we want our students to be able to do that, to be independent thinkers. And I think that that report suggests that very thing. That's what the colleges are looking for. That's what, you know, industries are looking for, so I think that's what you should expect to see.
Abner Oakes:              Great. Thanks, James.
James Rountree:         Sure. Thank you.
Abner Oakes:              Last word, Dave.
Dave Yarmchuk:         Yeah. If I can – if I can do a pitch here for Inspired Teaching. We focus on four Is: inquiry, imagination, integrity and intellect, and we oftentimes see in schools that intellect is revered above all other things. And what we really want to see, just like James said, is this kind of three-dimensional, just like the standards point out, that they are learning the content and the skills and the crosscutting ideas. But we also want them to develop their imagination, so that when they go out into the world they're thinking creatively. Scientists need to think creatively all the time, so we want them to do that. We also want them to have those investigative skills. Those are the science practices. And we want them to act with integrity, right. We don't just want our students to go out and be scientists because they want to develop the next nuclear weapon, right. We want them to think about science from the perspective of what is best for our society, not just what is best for me.
Abner Oakes:              Great. Thank you very much, you two. And that's all the time that we have today, what's been a really thoughtful discussion. I want to thank our panelists, James Rountree from DCPS, Dave Yarmchuk from the Center for Inspired Teaching and certainly my colleague, Donique Reid. Great to have all of you here today.
Please keep in mind that today's event will be archived at www.allfored.org.\webinars and thanks again to the William and Flora Hewlett Foundation for the continued support of the Alliance's work.
I'm Abner Oakes for the Alliance for Excellent Education. Thanks very much for joining us today.
[Outro music]
[End of Audio]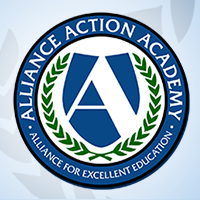 Welcome to the Alliance for Excellent Education's Action Academy, an online learning community of education advocates. We invite you to create an account, expand your knowledge on the most pressing issues in education, and communicate with others who share your interests in education reform.
Register Now
or register for Action Academy below: