Future Ready Librarians: Ensuring Equitable Digital Access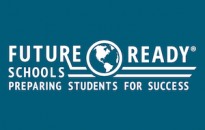 April 24, 2018
8:00 pm – 9:00 pm EDT
YouTube Live

Future Ready Schools® Invites You to Participate in a Webinar
Future Ready Librarians:
Ensuring Equitable Digital Access

Panelists
K.C. Boyd, Teacher Librarian, Jefferson Academy (DC)
Stephanee Rausch, Teacher Librarian, Nashville Public Schools (TN)
Amanda Smithfield, Teacher Librarian, Nashville Public Schools (TN)
Moderator
Shannon McClintock Miller, Spokesperson, Future Ready Librarians (@shannonmmiller)
On April 24, 2018 Future Ready Librarians (FRL) held a webinar discussing the "Ensuring Equitable Digital Access" gear of the FRL framework. During this webinar, panelists discussed how this gear impacts their role and that of their school as they provide and advocate for equitable access to connectivity, digital devices, information, resources, programming, and services in support of the district's strategic vision.
Whether you are a school librarian or district leader, please watch this webinar to learn more about the power of curating digital resources and how the FRL program is empowering librarians as leaders and innovators.
---
Please direct questions concerning the webinar to Lia Dossin at lia@futureready.org.
This webinar is brought to you by FRS and Project Connect with support generously provided by Follett.
---
Future Ready Schools® (FRS) is a project of the Alliance for Excellent Education, a Washington, DC–based national policy, practice, and advocacy organization dedicated to ensuring that all students, particularly those underperforming and those historically underserved, graduate from high school ready for success in college, work, and citizenship.
www.futureready.org and www.all4ed.org
Follow FRS on Twitter (twitter.com/FutureReady); Facebook (facebook.com/futurereadyschools); and on FRS's leadership hub (futureready.org/hub).
Join the FRL group on Facebook (www.facebook.com/groups/573023046218945/) and follow FRS on Twitter (#FutureReadyLibs).
---
If you are interested in renting the Alliance's facilities for your next meeting or webinar, please visit our facilities page to learn more.
S. McClintock Miller: Hi, everyone. I'm just waiting for the slides to load here. And we're so excited to have you here for our April webinar. We had a great one last month in March with Joyce and Alyssa. And it's been so fun to watch that and to see all of the chatter and conversation around it.
And so today we're really excited because we get to have another remember far about ensuring equitable digital access with some of my amazing [unintelligible due to phone cutting out] and the Alliance for Excellent Education sponsored this time together today that we have, to be able to share with our future-ready librarians and other educators and leaders. And so, thank you for that.
And my name is Shannon McClintock Miller. I was a teacher librarian in Van Meter, Iowa. And three years ago, I left the library to start working with schools and libraries and kids and librarians all over the country and internationally now, too. I'm lucky because I get to hear all these great stories and see all of the successes that we're having in libraries and especially working towards being future-ready and working together in our schools. And so I'm really excited to be here today.
And as we go through this webinar, just a reminder, make sure that if you're following and listening and you have a question or something that you want to share, to use the hashtags, hashtag futurereadylibs and hashtag futureready. And at the bottom, you can also see, if you have any questions as we're going and want to look at things a little more specific, I put the website too down at the bottom just to be able to get to our page on the secure-ready page. And so, just make sure when you're listening – I know that when you registered, you were able to _____ questions, but if you have any today as we're going, please put them into Twitter because I bet we'll have time for some questions at the end. And so we'll be answering those too either during the webinar or afterwards as well.
So I'm really excited today because I get to be with three of my friends who are, as I said, amazing Future Ready Librarians. And my first guest that I would like to introduce is my awesome friend K.C. Boyd. And I will let you go ahead and introduce yourself, K.C.
K.C. Boyd: Hello. My name is K.C. Boyd. I'm also known as Boss Librarian or the Audacious Librarian. Currently, I am working for the Washington DC Public School System at Jefferson Academy. And previously, I worked as an area library coordinator for Chicago Public Schools and also East St. Louis Public School District in East St. Louis, Illinois. So greetings and welcome.
S. McClintock Miller: Thank you for being here with us. And now we'll go ahead to our friends in Nashville to Stephanee and Amanda.
Amanda Smithfield: Hi, guys. I'm Amanda. I'm here today. So excited to be – sorry, that's Stephanee, actually. Stephanee.
Stephanee Rausch: Hi, everybody. Thanks for joining us today. My name is Stephanee, and I'm a librarian at Harris-Hillman School, which is a school for students with all severe physical, medical, and intellectual disabilities.
So it's a great place, a unique place. We serve students ages 3 to 22. So we span the whole age range in the schools. And my students can't traditionally access the library in the same way that everybody else does, so we have to kind of change things up a little bit to ensure that everybody gets access.
Amanda Smithfield: Hi, guys. I'm Amanda. And I am a teacher librarian here at Hemphog Academic Magnet here in Nashville. And we serve grades 9 through 12. And our kids tend to be – we are the top, like, public school in the state. So there is a test to get into here. So our kids do pretty well here.
We have kids from all over Nashville. So I'm really excited to talk about equitable access with you today because that's definitely something that is really important to all of us here, and that's something that I work with kids every day.
S. McClintock Miller: Thank you. We're very excited and fortunate to have you both here to hear the story of where you work. So thank you so much for being with us today.
When we look at our framework – and this might be something too that if you have questions that come up or you want to see kind of where it falls within the framework and within this wedge, it's great to look at this and even look a little bit more specifically too at that bottom section of the framework, because when we're talking about ensuring equitable digital access and providing and advocating for this access for connectivity and digital services and our libraries and information and resources, just like our three guests were saying, it's something I think that I'm excited to learn more about today and that we can all strive to do the best job that we can every single day.
And, so thank you for being here. And it's great to hear your stories. And we're going to kick off our day with K.C. and her story about being a librarian. I think we're going to talk a lot about being in Chicago today.
K.C. Boyd: Okay, thank you. Okay. Can everyone see my screen?
S. McClintock Miller: Yes, we can.
K.C. Boyd: Okay, great. Well, greetings, fellow brother and sister librarians.
[Laughter]
K.C. Boyd: It is a struggle.
[Laughter]
K.C. Boyd: My name is K.C. Boyd, and I am a library media specialist currently at Jefferson Middle School, which is located in the southwest Washington, D.C. neighborhood. And while this is my first year working at Jefferson and working in D.C., I'm in the implementation phase of developing a library culture at this school, that would greatly impact learning and instruction.
When I was hired, the principal was very honest, and he said, "You know what, we've never worked with a certified librarian." So it's going to take time and patience on the part of the staff and part of myself to develop this library culture. So it takes a good minute to get everything up and running the way that I want it to run.
But my presentation today is really based on – off of my rich experience working at two Illinois school districts. And the first one was in Chicago at Wendell Phillips Academy High School. The second one was in Downstate Illinois at East St. Louis School District 189.
Now, today you'll learn how I was able to ensure equitable digital access for my students at these schools.
So, growth. Oftentimes when I observe that my students were ignored or written off by district leadership or the surrounding community. At Phillips, this was really, really prevalent because Phillips was one of those schools that was located in Chicago's most challenging neighborhoods. East St. Louis, on the other hand, was also in a challenging neighborhood, but also they were not presented in the media, the local media down there, in the most positive light. So there were some negatives that were there that we had to try and overcome.
Despite this, I believe that my students should not be judged by the color of their skin, nor their ZIP code. Now, I wanted more for my students, and I wanted them to navigate technology beyond their favorite games or apps, and I wanted my students to have the same opportunities as suburban kids, especially in Chicago, in using digital tools. It was this access that I felt that would support their academic progress and post-secondary success.
So I devised a lengthy and detailed plan to reach my ultimate goal. So here's a couple of things I want to just pull out from that plan that I have.
Now, the first is I had to look very hard and identify deficiencies. I had a lot of great ideas, but I had to start at square one. I had to take a hard look at my library and evaluate the existing library program. The lack of computer hardware, funding, access to digital learning applications were the greatest deficiencies that I saw.
Now, next then, I had to battle the archaic view from an educators within the learning community and technology in the library. My favorite statement that I constantly heard over and over again in East St. Louis was, "The children should only be reading in the library. You don't need computers. They're just best for using or test – the computers are best used for testing. Just focus on those books and get those reading scores up."
You know, my nickname is the Queen of the Side-eye. That's when I gave those side-eyes. I'm like, "Really? You've got to be kidding me. You just said that."
Access for the kids was also a big challenge because both districts fostered a heavy test prep environment. And let me tell you, it was not easy to chip away at those layers of miseducation, but I did it with a lot of re-education, patience, and a sense of humor.
I also had to remind a lot of these district administrators that were making those money decisions, that because of the students living at and below the poverty level, if they didn't have wifi, if they did not have the hardware or computer or laptop at home, they had nothing to work with. So sometimes the school was the best resource for them to come in and get their work done because it was free and they were entitled to use it.
Now, I had to advocate for resources. Now, I wanted to provide my students with access to technology that would impact their academic success while addressing their social and emotional needs. I spoke a lot to decision-makers within the district, giving presentations, sometimes having that three-minute elevator speech, which is extremely important for librarians to have. It's a very valuable tool.
And I had to also share examples of the work of other successful librarians that were demonstrating a lot of the same things that I wanted to do for my students that I was working with. Initially, it was difficult obtaining hardware and convincing the decision-makers to let go of that money, but I continued and I just did not give up. I wrote grants and solicited donations. Sometimes in the – iTunes donations was extremely helpful for me because I had a lot of Apple products.
And then I just appealed to the school board for funding, so sometimes directly, sometimes indirectly. I had an advocate sometimes that went in and advocated for me. Whatever means just to get my voice out there, that's what I used. And sometimes I even produced student artifacts. And when administrators started to see this, they slowly began to jump on board.
So one of the digital resources that I really enjoyed using, that really helped my students in their specific circumstance that they were in, was called Gale Cengage Suite of Digital Resources. Now, for me, it was a great tool. I had students that ranged from special ed education, reading on a first and second-grade level, all the way to students that were in AP classes and they were junior – they were sophomores taking college credits as a senior, and they graduated technically as a sophomore when they graduated from high school. So they had college credit.
So I had a wide range of spectrum of learning – of kids on the learning spectrum. So, I wanted something that would be supportive of their learning. For the most part, Gale really fit all of the needs of my students to conduct simple research and inquiry activities. So you had Gale Kids InfoBits for kids K through 5, Gale Opposing Viewpoints in Context, and Gale Student Resources in Context. Extremely helpful. And the kids like it because it's tiered. If a student's not reading at a middle-school level, they can drop down and they can use Kids InfoBits and still get that valuable content that's needed. If they don't understand how to pronounce a word, then they can have the text read to them.
These are tools that you often see in other applications from other competing vendors. But for me, I've had a really, really, really great run with Gale. And just their entire team of supporting the things that I wanted to do with my students.
Now, these databases, they're excellent, they're authoritative, they're aligned with the K-12 curriculum for my school, and most importantly, it fosters critical thinking. I love that aspect, really getting the kids to debate about current events and what's going on in today's society, as you can see in the critical thinking questions box that was found on Gale's Opposing Viewpoints in Context. These are issues that are going on today in our society, and our kids can have those discussions about that. So I really enjoy that.
But in particular, my students enjoyed the Access My Library app, because they were able to use this application on their phone, go to the public library on the weekend if they wanted to, or they could go anywhere with wifi and they could still do their assignment and doing light research. And I'm telling you, I had students that were so determined to get their assignments done from their teachers, that they had to use a cell phone and the app in order to find the content that was needed to plug into a research paper or type of paper that they were writing. So that Access My Library app is great.
So the next slide is very simple but it's hard. Mahatma Ghandi said it. "To lose patience is to lose the battle." Okay? It sounds easy. I have blood, sweat, and tears many times dealing with difficult administrators and sometimes co-workers that just didn't get it. And sometimes, as much as you educate people about the library and our skill base, people just don't get it.
You're going to encounter those people. Some are clueless about our skills. And I used to get really angry, but now I know, expect this, that you're going to run into these people, because in time, I've matured. And it took time for me to understand that sometimes people are just not going to ever understand. So my advice to you when you're trying to go through this journey. Just be patient. You're dealing with people.
So back to the kids, my favorite part to talk about in the presentation. Train a small cohort of kids. I know I'm running out of time, so I'm going to hurry up through these last couple of slides. At Phillips I had two clubs called – one called the Behind the Pause news crew. And the kids shot their own TV news program using iPads and edited the show using a MacBook Pro. And the way that they came up with the show is because they wanted to demonstrate, "Hey, we're Brownsville kids. We're oftentimes ignored and written off by the city and by our own school district, but we're doing positive and good things at our school." And that was the goal that they had when they created the program. And I just supported them. I had the hardware. I'm like, "Let's go. Let's do this."
Also, there was an anime club not only at Phillips, but also at East St. Louis. And so with these kids, I trained these kids how to use the technology. And from there, they shared it with their classmates. So I encourage you, when you're working with trying to be very equitable about have the kids gaining access to technology, allow these kids to be creative. So you've got to listen to them. They did the Behind the Pause program. They started to make their own ANVs because they loved a lot of the anime and manga books that are produced.
And then this was a really creative move. I allow kids to have access to our school's Pinterest page. And the honors Spanish class went to Spain. They took pictures and uploaded content to the actual page for our Pinterest site. And so they documented that entire trip. And that was really cool. A lot of people are like, "Oh, you did." No, the kids actually did this. And they did everything. So I'm really proud of them.
So, the last is share your success stories. I know some people are not very outgoing in terms of they feel like they don't want to boast about what they're doing. Look, you're going to have to toot your own horn, because in life, sometimes people do not toot it for you.
So in East St. Louis, when I finished a retrospective conversion project for eight schools and led the librarians through getting all those books into the catalog and checking out books and having kids take books home for the first time in the history of St. Louis, do you know that they checked out the over 15,000 books at the end of the school year? I made sure that I presented at the school board meeting and they included us librarian in the end-of-the-year color brochure that went out to the community and the parents. And as you can see, I'm holding that in my hand in that picture. So that presentation is also online if you Google it, because it's public.
But, see, these are the things that when you advocate for kids, you work for kids, giving them that access to technology and resources, kids will take off and soar. So you've got to do these things about promoting your program and really demonstrating, "Hey, we did something great, and here it is."
So, success. Just continue to grow, continue to seek out people who have programs that are similar to yours, continue to just take a risk and try things, because the only thing you can do is go up. And I wish you all the best of luck. You will be able to find me online. If you have any questions, you can always inbox me.
Now I'm going to stop. [Laughs] so I'm going to pass this off now to Stephanee and Amanda. So –
Amanda Smithfield: Awesome.
Stephanee Rausch: Awesome.
K.C. Boyd: – there you go.
Amanda Smithfield: Thank you for –
[Crosstalk]
S. McClintock Miller: Is she …?
Amanda Smithfield: Can you see it?
S. McClintock Miller: Oh, there she is. Okay. You guys can – thank you so much, K.C., for sharing. You're always so inspiring to hear just what you do and advocate for and especially the stories about you and the kids. You made such a difference in their lives. So thank you for sharing all of those things.
And as she said, her information will be online. And we'll have some time too for some questions. But please reach out. I know that there's been some comments, too, as you were speaking. So you might want to check those out, too.
So we'll let now the friends from Nashville take over.
Amanda Smithfield: All right. Are you ready, Stephanee?
Stephanee Rausch: Ready.
Amanda Smithfield: All right. So I'm Amanda Smithfield and I'm at Hemphog.
S. McClintock Miller: Your slides aren't showing.
Stephanee Rausch: I'm Stephanee Rausch.
Amanda Smithfield: Oh, weird. Okay. Glad you told me that. Okay. Let's try it again.
S. McClintock Miller: There you go.
Amanda Smithfield: There we go. How about that?
Stephanee Rausch: Yep.
S. McClintock Miller: Perfect.
Amanda Smithfield: Yay.
Stephanee Rausch: I'm Stephanee Rausch. I'm at Harris-Hillman School. And these are some of the things that Amanda and I talked about that we do to meet the needs of all of the learners. Amanda and I kind of work with the opposite end of the spectrum. And so we chatted beforehand and decided that there were a lot of things that we did similarly. So that was – these are some of those things.
So at Harris-Hillman School, as I said, we are a very unique environment. And the way that we work to ensure equitable access is through adaptation. And so the first slide you can see is about adapting the space. We were really fortunate last year to receive a new library through a partnership with Metro Nashville Public Schools and Limitless Libraries. And so you're seeing some pictures of some of our great new space, which is absolutely fantastic.
We have wide-open spaces. You can sort of see. Because we have students in wheelchairs and in positioning devices. And so they take up a lot of room. And when coming into the library, it's important that everybody be able to get in there and get to class and have enough room. So you can see the wide-open spaces.
We have a garage door on our classroom, which is actually open right now, so you can't see it in the picture. But that's a great way to get the kids in and out of the classroom, and yet I can still see into the library space in case anybody needs me.
We also have an auditory signal when the kids come into the library that says "Welcome to the library," so that the kids know where they are in space. A lot of our kids have trouble with transitions or have visual impairments, and so that allows them to kind of know where they are and understand that we're moving into the library.
And because my kids can't just come into the library and access the materials like typical students do in typical schools, I've tried to make my library very experiential so that kids can come in and experience things rather than just books. And thanks, Amanda.
The next slide is adapting the materials. So it's kind of hard maybe to see, but I'll explain what's going on here. The top slide is called an adapted book. And soy take an age-appropriate book and read it and summarize it and then add textures or explanations to the pages so that as the kids are being read a book that is appropriate for their age, they actually have a summary that goes with it that they can read again and again on a regular basis so that they get the storyline and they have materials that kind of help them understand what's going on or the main ideas.
A lot of times, students with severe disabilities have limited life experiences. And so something that seems really obvious to me, like a tree, isn't necessarily obvious to them. And so by adapting the materials, it allows the students to kind of have a better understanding of what it is that we're talking about in the book.
The second picture is character cards that I do for classrooms. So as I'm reading a book to a class, every time a new character comes in, we bring the character card back out. And that gives the kids a real tangible understanding of who we're talking about, and, "Oh, yes, I remember that character." And then I also will do sometimes sounds that go along with different settings so that the students can understand, "Okay, we've switched back to this place. We're on this planet now," or, "We're at home," or things like that. And so those are character cards.
And then the bottom picture is also a different way of adapting a book, where we take a bag — it's called a texture bag — and we just put as many materials in there that go along with the book, that is similar to an adaptive book, but it's not a summary of the book. It's just the materials that go along with that book. So we do a lot of adapting of materials to make sure that the kids really understand what's going on and what they're reading.
And then the next slide is adapting for the curriculum. And so I tried to work with the teachers and the school to kind of make sure that we are hitting all of the curricular points, but we're doing so in a multisensory way so that our students can understand a little bit better. I find my students do better when they can touch things, when they can experience things for themselves, rather than it just being an explained topic.
And so you can see in the pictures, we – this is our maker space. I have a maker space that teachers can come and sign up for. And we do lots of STEM activities that are really multisensory. So we made magnetic slime to talk about magnetism. The picture – the students are having magnet races using little cars and things like that. So you can see some of the pictures of our kids exploring.
And then our next slide is a little bit more adapting. I also do a lot with the smart board. So that really helps the kids kind of engage and be able to interact with the materials that we're using digitally. And then I also – the bottom picture shows our tour of the countries. We do a sensory tour of the countries in the library. So any individuals that come in – a lot of times our kids will walk with the PT around the building or do some of those gross motor-type skills. So they can come into the library any time and they can access this.
And so in this case, we were learning about India, so we have tastes and smells, touches, sounds, videos, different things like that that the kids can interact with to really kind of get a feel for that country. And so those are some of the ways that I take what the teachers are doing in the classroom and adapt in the library to kind of tie in with that so that there's extra learning happening in the library.
Amanda Smithfield: Yeah, that was great, Stephanee. Thank you so much.
Stephanee Rausch: Thanks.
Amanda Smithfield: So I really want to talk about my school and something that sounds really obvious but something I want to challenge all the viewers to really think about. So I teach in the  magnet. And there are a lot – this school has a lot of projects. And so if you don't – so the expectation is that students are going to work on these projects a whole lot in their spare time and at home basically.
But imagine if you are a student here and you don't have that access. So what can I do to help those students out, especially since I can't necessarily guarantee that at night, that they will have all the items that they – all the things they need to have that equitable digital access.
So one of the things I've done is I've adapted my time. And so I do have extended hours. I mean, if you had a clerk or if you had another librarian in your building, it could be that you might share those duties with the other person. So I do have extended hours. I'm here from 7:00 to 4:30. And I do that – our doors open at 3:00. So even though school here is from 8:00 to 3:00 – and I don't stay until 4:30 every single day, but a lot of times, at least a couple of times a week, I'll stay until 4:30.
And, listen, I'm getting work done too, but it is available for kids. And I make sure that parents and our faculty and the students know when I have my extended hours. And students – I'm able to have it open then and to let them know that this is a great availability for them.
So say that, depending on your situation, you may not be able to come in that early or stay that late. One other idea is to have a flexible lunch and actually allow kids to come to library during lunch. So at my school, we do have just one lunch. So everyone goes to lunch at the same time. And students can come to library during lunch. And this is really a great time for them to get work done to work on these projects and to access digital resources.
So that's another thing I would like to promote. And if you are in a lunch schedule and you think, "Oh, that's never going to happen," ask students to help you promote this idea. Especially if you have examples of where students have not been able to finish projects because they were lacking that access, then that is a great way that you can help advocate for that.
So one of the things that I really think helps here is that we do – I do have these extended hours and we do have a flexible lunch. And so it really does mean that students do have a great amount of access to the library resources. And while many of my students do have – almost all of them do have a smartphone, that doesn't mean that necessarily have – there are items I have here that they don't have at home. Not that many of them have a 3D printer at home, or there may be a specific program that the library has that they need access to. And so they know that they can come in during those times and access those.
The other thing I want to talk about and I want to encourage you guys to think about is what I've done here. And we are not a Title I school. So we do have computer cards. We are not one-to-one. So some kids do have their own computer. And do have carts that they can borrow computers from in the library most days, not when we're testing like we are – on the computer like we are this week.
But K.C. talked a lot about writing – some about writing grants. And grants are awesome and great. But what can you do like when you don't have – either you haven't gotten all of the grants you want, or something – for whatever reason, you didn't get that grant but your kids still need resources? And maybe they have a way of doing something, but maybe if they had more resources, they could do an even better job.
So in my situation, I've really depended on outside partners to help. So every year my students do – there's a variety of video projects that they do. And like I said, many students have smartphones, and they can do a fine job on their smartphone. I mean, what people can do on their smartphones now is absolutely amazing. But these are 14 and 15-year-olds. And so a lot of times they aren't aware of all the different things they should be aware of to make a really effective video.
So I called upon my friends at the public library here, the Nashville Public Library. And we're really lucky here in Nashville because we actually into have this partnership between the public libraries and the school library. So we work really closely together. And kids can actually order items from the public library and they get delivered to school. So that's super cool. And that has really helped to form this close relationship between us.
But many public libraries actually have started – they have really good teen studios in them. And so that is what our public library here in Nashville has. It has this really great studio in a lot of the branches of the library. And so they have over a million dollars worth of equipment. They have amazing equipment. And they take that show on the road.
So we were able to have – we actually had their mentors come over and they taught kids during lunch how to make a better video. So that was really great. They gave them lots of hints. They showed off all the supplies that they had.
And even better, you can see here in this second picture here that they actually came over and they came over and they actually helped the kids to do the editing. So not as much of the filming. They kind of taught them how to film. But then on the day before the project was due, kids were able to get, like, basically professional help editing. And they also use all the tools that the public library had bought for these special laptops. These laptops were loaded with the entire Adobe suite, all sorts of equipment, all sorts of programs. And they were actually really able to help kids to make a much higher-quality product.
And so everyone left this being really happy about how successful that it ended up being. Kids got help. They were able to turn in a better product than they would have otherwise. But then also, the public library was able to kind of show off what's in their studio.
And just for you to get an idea of that, look at this, what they all have. And this is from their teen studio here at the Nashville Public Library. They have so much stuff and so many different things that kids can use. And they did not bring all this stuff over, but what they were able to do is to say, "Hey, we are just around – we are a block away from Hemphog. And we have all of this equipment, and you are welcome to use it. And not only that – not only are you welcome to use it, we will show you how to use it."
So I guess I really want to challenge you guys. It doesn't have to be like the public library here in town. But is there someone who has some sort of video business? Is there someone who has started – a wedding photographer that you know? Who can come in, help teach your kids, help give them access to something that they may not have access to without that person coming in? Also forms great community partnerships. You're able to bring the public in and let them know what you're doing. And it just creates a lot of good will.
So I just wanted to be really encouraging. Reach out to others and just really be encouraging for them to come in. And who knows what could happen? But I'm hopeful that you have an experience like that I've had here, where with our partnership with this outside organization, kids have been able to have access to different programs that they wouldn't have otherwise. And while some kids already have access at home though those programs, this has ensured us that all students, all students here at Hemphog have access to the programs that, in this case, the public library has. And that has been really instrumental in making sure that kids are able to do really great projects here.
So I'm going to turn it back over to Shannon here. And she'll finish up for us. So – all right. All right.
S. McClintock Miller: I'm on mute. There we go.
Amanda Smithfield: Okay, there you go.
S. McClintock Miller: So we have some time just for a few questions before we go over just some housekeeping type of things. And so I'm going to read these and you guys can choose who answers them.
But first, I just want to thank you for sharing your story. You are both in such unique and wonderful libraries, and the things that you do – I want to come back to Nashville so I can visit because it's really inspiring and just awesome, and I love it. And I think that the public partnership that you have is just so amazing. But even if you're in like a small town where I was in Van Meter, Iowa with a thousand people, we had people who were farmers and craftsman and maybe cooked in our school kitchen, who had so much to offer as well. And just like you said, like challenging people to reach out and find those connections because we don't have to be an expert on everything to [unintelligible due to phone cutting out].
And I think that it doesn't even have to be something that is in real life. I am here with my husband at the Capstone meeting today. And Capstone Publishing – the art department used to Skype in with us. And their art department makes some wonderful books, being able to Skype in and have like the people that make the cake judge and help the kids decorate cakes so they can sell them and raise money, the people that are creating the videos, just like you said.
Think outside of the box too if you don't have these right down the street. It doesn't have always have to be something too that maybe is just face to face. You have so many opportunities now to give your kids access to all these opportunities virtually, too. So I think that's really exciting for us.
But I just want to go over just a couple of questions. Here is a good one. And you touched a little bit on it, but I think this is something that lot of people – I hear that they – it's a concern to them and they worry about. But Barbara asked – she's from Texas. And she asked, "What are options for students that have the devices but not adequate internet connection at home? Many of our families have limited data plans, and so the students are not allowed to use the internet at home."
K.C. Boyd: I can answer that.
S. McClintock Miller: Remember if you're on – K.C., I think you're muted.
K.C. Boyd: Oh, I'm muted? Oh, I'm sorry. Okay. How is that?
S. McClintock Miller: Yep.
K.C. Boyd: Okay. Yeah, I kind of touched on that a little bit. My students – I had high school students, now. And they were very, very, very resourceful. I kept the library open pretty late because I lived in the same neighborhood. So I could keep the – it wasn't like a commute home for me. I was like less than five minutes away.
So I kept the library open late. And then after hours, the kids had a tendency to do this. They would use the public library. There were a couple of coffee houses, McDonald's, public entities. That's where they would go hang out. So I was not surprised to see some of them in the neighborhood. When I got off of work and I was going into Whole Foods, there was a little cubbyhole and I would see a pack of my students sitting there because they had the free wifi access and they could sit there and kind of sit – slurp on a coffee for about two or three hours and hang out and they had wifi access.
Now, it becomes more complicated when it's younger children because they don't have that free access. Now, I'll be honest with you. I haven't had the experience with the younger children. But I know that it has got to be a challenge, if it's especially K through fifth grade because they are not doing things as independently as a high school student is. So this is where your public library really comes in. I would really seek partnership with them.
S. McClintock Miller: Do you have anything else to share, girls?
Amanda Smithfield: Yeah, I think that's a great answer. And I think that if there is – if you are in an elementary school and you had maybe – if there was like aftercare there, I'm wondering if you could wheel in like a laptop cart there where kids could use that. That would be one way to kind of deal with that.
And then also, there are some internet providers – I know Comcast here does for – I believe it's students who are on SNAP or some sort of qualifications, that they are able to do something called Internet Essentials, which is $15 a month for their internet access. And so I always pass on – we have flyers with that information.
So check out to see if there is some sort of internet provider that has a special deal, and pass that information on. And there are actually more public libraries that are actually handing out hotspots and stuff. And you can, like, check one out. And I would love to see school libraries start doing that. So I think that's actually a really great idea, and I think there's been some [unintelligible due to phone cutting out] school libraries to start that. I think that's a great thing to advocate for.
S. McClintock Miller: And even like I've heard of stories – lots of stories, actually, of even having wifi on school buses where kids have long rides home, long rides in the morning, and not just schools helping, but like you said, partnering with public libraries and public organizations to see how they can help, too, I think is so important. Great advice, my friends.
And so here's one more. And we'll just spend a few minutes on this. But I thought this was a good one. And I know that you touched base a little bit on it, but Sarah asked, "Are there ways to fund more digital access for our students and families? Our library budges are always influx." So if there's any suggestions that you have, like we use things like digital _____ and we were lucky in Iowa because a lot of our schools have one-to-one programs because of our building and grounds money. But do you have other suggestions for Sarah and the others as well?
K.C. Boyd: I do.
S. McClintock Miller: Yeah, go ahead.
K.C. Boyd: Okay. Well, hmm. Oftentimes, administrators will say, "There's no money, no money, no money." I'm like, "Okay." Well, in Chicago on Saturdays, they would play the school board meeting. And I – it was at one point in my career, I had to attend because I was a district librarian.
Well, I started to really listen to the school board meeting, and I started reading the minutes to learn where the money is coming from. So if you have – in my case, because I worked in a school district with a high poverty rate, if you have Title I money coming in, the library should be entitled to it in some way, form, or fashion. If you have a Race to the Top grant that's coming through the federal government, the library should be able to obtain some funds for digital access.
Even if there's just anything in the budget when it comes – with computer technology, they should be able to release at least $5,000, for crying out loud, just for a license for a year. That's nothing in the scheme of a district budget.
So my recommendation, of course write some grants, see if you can find funding out there, but I think it's our responsibility as librarians is not to take these administrators, what they're saying at their word. I would go back and do some reading and I would read that budget and find that money, because aren't we trained to read as librarians? I mean, really, really think about that. We really need to dig deep.
And my experience with administrators is, when they recognize that I understand the budget and I'm reading the budget just like they are, then the argument ensues about how much money I'm going to get, because I figured it out. So I think that's what you need to do is you start reading your budget and then see where those loopholes are.
There's another thing. [Sighs]. I can't – it's escaping me. It's not Title I funds, but it's also dealing with the books in your building. I can't remember the exact title of it, but I remember fighting with an administrator about, "Well, you're diverting all those funds to the classroom to purchase textbooks." The textbook fund. I'm sorry.
Some of that text – like Illinois textbook fund, some of that money could have been diverted for the purchase of library books. You can stretch it. It could be diverted in other areas too of your program. So again, it's about educating yourself and understanding what kind of monies are coming into that building. Because your school administrator is not going to sing it from atop of a pole how much money they have. They're going to keep that secret very close to their heart. They don't want to give it away. [Laughs]. But read. [Laughs].
S. McClintock Miller: Right, K.C. Yeah, it's so true. Do either one of you have anything to share?
Stephanee Rausch: Well, I would recommend kind of regular meetings with your administrator. Make sure that you are meeting with him or her regularly and bringing in infographics that show what you're doing in the library, that show kind of the things that you are accomplishing, and the things that your students are learning, and the things that they're accomplishing. And I think if you do that regularly, your principal begins to see the value that you bring to the school and that the library brings to the student. And that could be a great help in kind of maybe convincing to give some of that budget, like K.C. was talking about, [unintelligible due to phone cutting out] available.
Amanda Smithfield: Yes, grants are great. But, like, I think Stephanee makes a great point of starting with your administrator and really looking closely at the budget.
But I think as you really start to show what you want to do and sharing that vision not just with your administrator, but with the public, it's – I think you can be persuasive. I mean, while – and a lot of times, there's a formal grant process. We were able to get a really awesome poster printer, which has just made a tremendous difference in kids being able to produce actual poster-size posters of their work that they've created.
And we were just able to do that just by saying, "Hey, we would love to have something like this. And I would love to write you a donation letter." So someone was upgrading their poster printer and gave us a $10,000 poster printer because they were buying a new one.
So, a lot of times just, you know, we have to share what we – all the great work that we're doing, but also what we could accomplish if we had something else. And not only what we could accomplish, what our students could accomplish. We always need to keep that at the forefront.
S. McClintock Miller: Yeah, that's so true. Like you can't share your story enough. You can't wait to – you can't sit back and wait just for them to come to you and just keep sharing your story.
And especially one of you said like infographics. I think it was Stephanee. And this is a great time of year to do that as we close out our years and celebrate what we've done all year with end-of-the-year reports and things and get ready for a new year. So fantastic advice. Thank you so much, everybody.
And I'm going to share my screen again just so we can go over just a tiny bit of housekeeping and just some fun things that are coming up. Can you see my slides okay? I know they're coming. I can see it. They're not super fast here. And so – but as we wait for my slides, don't forget to go back to also just the hashtag of today and look at what is being shared. And I know I can't wait to share. I've been taking so the notes and pictures of what our special guests said, too.
But just some important keys to share with all of you, just some housekeeping, is you can get to the Future Ready Librarian page just from the future-ready school site. And we have a great page that's being updated often by the fantastic Leah, who works with the Alliance of Excellent Education. And things on there like case studies, and videos, and information, and people are writing blog posts, all kinds of resources on here that are going to not only help you in the library but help you advocate also for things like getting more access to resources and things that your kids might need in their library, within school, like you've been hearing today.
Also, make sure that you check – again, just to mention the futurereadylibs hashtag, and of course, the tlchat hashtag, too. Those are two that I always use when I'm having conversations within Twitter. But also follow Future Ready because there's so many great things being shared. And again, we need to be part of the conversations not just in the library but that are happening throughout education, if we're going to truly make a difference as librarians within education and our future of our kids.
Also, the Facebook page is amazing. Today I took the screenshot this morning. And we have over 16,000 members on our Facebook page. And I think the really cool thing about it is that everybody's in a different spot in their journey. And that's okay on here. And we're supportive and champions to each other. And I think that's really the great thing about the community that is being built. And so if you don't belong to it, please join. And keep sharing if you do belong, because it's a great community.
Also on Instagram, using that hashtag too is really fun. I love Instagram. I love the visual aspect of it. And so just you can follow hashtags actually on Instagram. And so put that in there and search it, and then you can follow that hashtag and it will come up in your feed. But also tag the things that you're doing, that you're sharing in your library or professionally. It's really great to see what everybody is doing.
I also put together some resources that will be helpful, some collections by Destiny, one with just resources and tools that we're using. But this one has really been great because I broke it into all the different wedges. And so there's a reflection for each one of the wedges. And so, in "Ensures equitable digital access," I will put this presentation in there, but you will also find other things in that collection that will be helpful, too.
And then on this _____ there was one thing that I was going to bookmark. I have this bookmark on my phone and on my computer. Bookmark this because everything that we have talked about and all the webinars are on this _____. And so we'll share this link at the end. It will be in a blog post. It will be online on the Future Ready Librarian page.
But these slides have all of the information in here. And so if you just click on the slides, you'll be able to access all of these different things that we're talking about, including the past webinars and this webinar that we had today.
I also started a Future Ready newsletter last week called "Fueling Future Ready librarians." The big thing that I really wanted to point out is if you have questions about things coming up, there is a calendar in here. And I keep it up to date. But as you can see, from now until the end of the year, we already have a lot of great events. And a couple that we're really excited about are the leadership summit that is coming up the Saturday before ISTE in the Chicago area. And I know that we still have spots left for this. Some shots.
And so, if you're coming to ISTE or if you're in the area or even just want to come for this event, please sign up. It's going to be awesome. It's our first one that we're having, with just lots of great people and leaders in our field kind of leading the way for this day. And so I'm excited about that.
Another thing is if you want to – maybe you blog or you've written an article or you have a story to share. Please reach out to me and let me know because we want to put it up on the Future Ready Librarian page and we want to make sure that we celebrate these successes with each other. And so if you have something that you want to share, we would love to have you. But also if you want to take part in a future Twitter chat or webinar, please let me know too if you're interested because we would love, as I said, to just hear your story.
Also, I wanted to share a link just to get to the posters and other resources like this. These can all be found too on the Future Ready Librarian page. And this is a poster that these things go like hot cakes when we have them at conferences and different events. You can also reach out to your Follett rep if you would like to get some of these for yourself and your school and your libraries. But also you can just download them too online and you can print them off as well.
Also, these great stickers that you can put onto your blog or your digital signature. It's great to always advocate again that what we're doing in our libraries and what we are as Future Ready Librarians. And so you can grab those there.
Now, the next webinar is going to be really exciting because it's going to be a live event, a live Facebook event at ISTE. And it's going to be in the Follett booth on Monday, June 25th, at 1:00. And so if you are at ISTE, please join us.
And it's going to be great because we're going to have – I don't want to totally give it all away, but it's going to be some kind of fun interactive thing with the other Future Ready members in different areas of Future Ready. And so it's going to be great because it's going to be these awesome librarians and our group, and we're going to be against some of these other people in leadership roles. And so I can't wait for that. So please join us for that, too.
And always, if you have something that you want to hear or you have a question, or you just want to put up the great things that you're doing, remember to use the hashtag and reach out to us too at the website. And you can always find us online through that newsletter too or just by tweeting me and I can help you.
And so thank you so much for joining us, too. Our three amazing guests – you guys are amazing, my friends. And keep doing all the wonderful things to make a difference in the world and for the lives of kids because you guys are awesome. And thanks everybody else for joining us, too. And we hope to see you next at ISTE.
[End of Audio]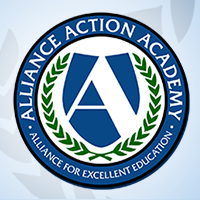 Welcome to the Alliance for Excellent Education's Action Academy, an online learning community of education advocates. We invite you to create an account, expand your knowledge on the most pressing issues in education, and communicate with others who share your interests in education reform.
Register Now
or register for Action Academy below: