Dishing Up Some Digital Citizenship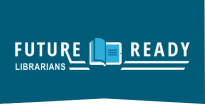 November 12, 2019
10:00 pm – 11:00 pm EDT
Online
Dishing Up Some Digital Citizenship
Panelists
Kristen Mattson, School Library Media Director, Indian Prairie School District 204 (IN), @DrKMattson
Liv Van Ledtje, student, @thelivbits
Moderator
Shannon McClintock Miller, Future Ready Librarian Spokesperson, K–12 District Teacher Librarian, Van Meter Community School (IA), @shannonmmiller
On November 12, 2019 Future Ready Schools® held a Webinar on Digital citizenship which is so much more than internet safety. This webinar covered how librarians and students are "turning the page" on the old digital citizenship conversation. The NEW digital citizenship requires us to be informed, active members of digital communities who can thoughtfully reflect on our relationship with technology (and with one another!) in an increasingly connected world. In this webinar, Shannon McClintock Miller, and her special guests, had an informative, exciting and fun conversation around digital citizenship.
They covered:
What skills do digital citizens need to be successful?
How can librarians be champions of this work?
What digital citizenship successes can you celebrate?
What does an empowered digital citizen look like?
Supplemental material:
---
Please direct questions concerning the webinar to ldossin@all4ed.org. If you are unable to watch the webinar live, please register to receive the video archive directly in your inbox.
---
Future Ready Schools® is a project of the Alliance for Excellent Education (All4Ed), a Washington, DC–based national policy, practice, and advocacy organization dedicated to ensuring that all students, particularly those underperforming and those traditionally underserved, graduate from high school ready for success in college, work, and citizenship.  www.FutureReady.org
Follow FRS on Twitter (twitter.com/FutureReady); Facebook (facebook.com/futurereadyschools); and the FRS Leadership Hub (futureready.org/hub).
---
If you are interested in renting the Alliance's facilities for your next meeting or webinar, please visit our facilities page to learn more.
McClintock Miller: Hi. We're so excited to have you here for our webinar, Dishing Up Some Digital Citizenship. And this is such a great topic. I'm really excited because today I get to join two of my dear friends. My name is Shannon McClintock Miller. I am a district teacher librarian at Van Meter Community School in Iowa and I also serve as one of the spokesperson for People for Future Ready Librarians.
Today these two friends that are going to join me I couldn't think of two better people to talk with me about digital citizenship, so Liv why don't you go ahead and introduce yourself.
Liv Van Ledtje:           Thank you so much Shannon. Hi everyone. My name is Liv Van Ledtje, also known as LivBit. I make videos for kids and teachers where I talk about reading, thinking, and life. My LivBit videos are a little bit of me, Liv, and a little bit of my thinking Bits. I do keynote speeches all over the world. I help all kids love books and technology and I am the very first and youngest ITSE kid author of me and my mom's book Spark Change; Making Your Mark in the Digital World, where we talk about student voice and digital citizenship.
McClintock Miller: Thank you. We're so happy you're here. And Kristen can you please introduce yourself.
Kristen Mattson:         Yeah I don't know how I can follow that awesome introduction from Liv, but I am Kristen Mattson. I am the teacher/librarian at Waubonsie Valley High School in Aurora, Illinois. In addition to being a librarian I'm also an ITSE author of Digital Citizenship in Action. I enjoy writing and speaking about the topic all over the country too. That's why I've been so blessed to meet both you and Liv.
McClintock Miller: Oh I know. I should have put a book in here. I feel like I'm left out now because I'm also an ITSE author with the two of you and I'm so excited Liv about your new book. If you haven't read Digital Citizenship in Action by Kristen after this you're definitely going to want to read it. So it's so great to have you both with me. When we thought about this topic I couldn't think of two better people just to chime in on the things that you know and the things that you're doing and also just looking towards the future too.
So today when you have any questions you can always post it to Future Ready Libs because I know you're going to have some questions for these two. As always like be part of that of that conversation and keep it going. You can find more information just about Future Ready librarians on this URL at the bottom, but also again by just following these hashtags any time, not just during the conversation today.
So when we look at our framework as Future Ready Librarians we know that throughout the framework that we see digital citizenship popup through a lot of these wedges. If it's the curation of digital resources or building instructional partnerships and how we collaborate in partner with teachers to be able to tie in digital citizenship and even when we're empowering students it's _____
of course and how we're making sure that digital citizenship runs through this wedge as well.
Another big thing that we have and this is why we're here today is making sure that we facilitate the personalized professional learning around digital citizenship and other things that we do as teacher/librarians. So today you'll be able to take back not just a lot of great information, but at the end and throughout we'll share lots of good resources that will help you really be the Future Ready Librarians that you want to be in the leader in digital citizenship within your district as well.
So I'm going to let Kristen take over now.
Kristen Mattson:         Yeah I'm really excited about this webinar because we are turning the page on digital citizenship education. When I started doing research in this filed digital citizenship was really synonymous with internet safety and we spend a lot of time talking about safe passwords and not talking to strangers. Really digital citizenship has to, it really has to bring in so much more than just those internet safety topics.
So the new digital citizenship really talks about the critical skills that our students need to be leaders tomorrow in these global communities that they are part of through the tools that they have in their fingers.
So I've been really excited to be part of the work of the DigCitCommit Coalition. This is an organization that ITSE is a part of, along with partners like Common Sense Media, Google, DigCitKids. There's a whole list of partners that you can read about at DigCitCommit.org/partners.
What we're really trying to do as a coalition is to streamline the work that has been done around digital citizenship mostly in silos up until this point. And we know that if we're going to make big moves in digital citizenship in schools we need to have shared sets of vocabulary, we need to have shared outcomes that we want students to have when they leave our schools. So this coalition is really committed to not only redefining what digital citizenship is, it's also committed to trying to put some of that shared vocabulary and outcomes in place just to make digital citizenship education easier for schools.
So we are redefining digital citizenship by focusing on five competencies and these are the five competencies that were sort of agreed upon by the DigCitCommit organization. Those five competencies are that students are inclusive, informed, engaged, balanced, and alert. We can just really quickly kind of go through what each of those five things mean.
We know that a digital citizen who is inclusive is open to hearing and respectively recognizing multiple viewpoints and engaging with others online with respect and empathy. We spend a lot of time in schools making sure that our students are respectful and empathetic in their physical communities, but now we want to expand that and make sure that students have those skills to navigate digital communities inclusively as well.
The second component is digital citizenship is informed. We want our students to be able to evaluate the accuracy, perspectives, validity of all the information that is coming at them all the time. This is where I think librarians can really, really leverage their skills to help support digital citizenship in schools, because this is the stuff we are awesome at.
We also want our digital citizens to be engaged. I think that when you here from Liv you will see what an awesome definition of an engaged digital citizen she is. She has harnessed the use of technology and digital channels and social media to get involved civically, to solve problems, to be a force for good in her little physical community, but then also in communities around the world. I'm constantly amazed and impressed with the networks that she has built and the ways that she's been able to use her voice to promote her work. So you'll see a very engaged digital citizen here in a minute.
The fourth component of the new digital citizenship is balance. And our digital citizens that are balanced really want to be able to make informed decisions about how to prioritize their time and their activities online and offline. That means being equipped with tools. Knowing how to turn on-and-off vital notifications on my phone, knowing how to set screen time balances for myself that help me be the most productive that I can be throughout my day. Those are skills that we can teach kids how to have so that they can own the balance themselves.
Then the last of the five is that a digital citizen is alert. We are aware of our online actions, we know how to be safe, and we know how to create safe spaces for others online. So when you think about things like a digital tattoo or a digital footprint that goes to being aware of your online actions. But I also think it goes into this idea that we can build communities ourselves and our students can build communities themselves, but they need the skills to be able to make those communities safe spaces for everyone to interact in.
So again the DigCitCommit you can learn more about it at DigCitCommit.org and that is a space where we are going to just continue to build-out these five competencies with lots of resources.
I mentioned during the five competencies that librarians really are champions of this digital citizenship work. A study from the AASL School Libraries Count Report several years ago showed that 70 percent of digital citizenship instruction is actually happening in the school libraries. And from just my interaction with librarians around the country this still seems to hold very true, even though the survey is a few years old already.
When the survey was done 50 percent or 52 percent of the instruction in digital citizenship was being delivered by the school librarian alone, in isolation from other adults in the school. So like it or not librarians have been center of this work and I think are really going to continue to be drivers of digital citizenship work as we progress.
A more recent survey in the state of Utah showed that 47 percent of digital citizenship planning is owned by the school librarians. So even in Utah the librarian isn't the one delivering the instruction, they are the ones sort of curating and organizing and planning what those lessons could look like. People that responded to the survey 60 percent of them said that the librarian should be responsible for planning digital citizenship education in some capacity. People who answered this survey were a mix of teachers, librarians, and administrators. Seventy percent believe that the librarian should be responsible for teaching digital citizenship by themselves or in collaboration with teachers.
So again-and-again we see librarians kind of being put at the center of digital citizenship education, which is why it is so important that you all are here and having this conversation with us.
So what I'd like to do is turn the mic over to Liv. She's going to talk to us about some of her experiences. What I'd like you to do as you listen is to just think about how she is that prime example of an empowered digital citizenship. I would also want you to reflect on like what are some of the skills that you would need to provide to students to be able to do this work that Liv is doing. Take it away Liv.
Liv Van Ledtje:           Thank you Kristen. So when I first started my LivBits work three years ago I only talked about books. Now whenever I give school visits and I'm helping all kids make videos I always want them to start with something that they love. Because digital citizenship comes from creation and creating something that you love for the world. Sharing your passion for the world and helping teach other people what they can do with their passions to help other people too.
This comes from my book Spark Change. I decided to write a definition of digital citizenship because I was being asked over-and-over again about it. But it's really a very simple definition, be a good person, be a critical thinker of your world, and be an advocate for something that you care about. Because people will care more when you share your passions with the world. They will feel more empowered to do something when you're talking about something that you love and they can relate to that.
So one thing that happened when I very first started LivBits was that my mom mentored me on all the social media platforms that I use now on how to be a good digital citizen. One of the things that I had is called a "digital crew." So my digital crew is a group of people that I trust that I have either met online or in physical life, people that will come with I tag them when something bad happens online.
Now I've only ever had four bad experiences on my three years on social media and they were all teacher related. So whenever something happens I never ever engage and I just tag one of my members in the digital crew and they'll come in and help me. I'm now getting mentored on how to do that kind of thing myself so then I can be a digital crew for other kids.
So I like to think of them as my first responders. Now I only started out with one person in my digital crew, but as my work grew and grew and I had a bigger audience online I started gathering more people into my digital crew, people who are helpers, people that wanted to help me grow my message in a safe way.
So for kids and teachers and for students everywhere you really only need to have one person who believes in you and that will help be your first responder.
Someone in my digital tribe who I trust, who is one of the very first people is my guardian shark, Helen. Her actual name is Susan, but her tag is Helen the Shark, a shark tagged by one of my favorite shark tagging websites and organizations, OCEARCH. I like to think of my guardian shark as someone who will circle around the social media waters and helps keep me safe online. Someone who you can trust online that can help you in tricky situations.
I actually learned about citizenship from one of my followers on Twitter. She helped me stay safe. Here's my shark guardian in action. I tag her when something happens and then she takes over for me. One powerful thing that Helen the Shark taught me was the concept of block-and-bloom. She says, "That if there's someone out there who isn't going to help grow your work or who isn't going to encourage your passions then you should just block them and keep shining." My friend, Christovonny calls me her "digital conscience." Christovonny thinks about what she posts with me in her mind and I act as her conscience."
Can you imagine if everybody had a digital conscience? I looked at the dictionary definitions of the words "digital" and "conscience" and highlighted the most important words I saw in blue. Then I took those words and created my own definition of a digital conscience; an awareness of how stories are viewed by your audience, a desire to make a positive impact with your voice.
A couple of years ago I did a school visit with a school in Connecticut. A second grader wrote this catch phrase for the bits that he was making. I do not think that I have ever, ever seen a better message for the world than what this second grader wrote, "Stay strong, stay smart, and spread the light." I think that this message should be used in every classroom where technology is used with kids, because it can really remind us about how we need to use digital for good.
One thing that Kristen Mattson is talking about is how a lot of the time adults are afraid to put kids on online platforms. We need to stop being afraid of letting kids create. Because when kids can create they can share their story with the world and have so many other opportunities to share their passions. Kids deserve a digital life that can help them deepen their passions.
With LivBits I create lots of different kinds of content online beside my videos. And one of them I like to call. "My Liv's Lists." I created these as book recommendations because a lot of the time kids would be asking me all the time about book recommendations. So I recreated Liv's Lists as a way to give book recommendations to kids with different topics set in each slide. This one is one of my favorite ones for digital citizenship, "Liv's Lists All About Books with Techie Messages."
McClintock Miller: We're so excited that you shared all those great things. Liv you're always so inspiring to me because I think when we think about the kids that we serve and the kids that we're around all the time as librarians and educators and even just as parents it's something to think about and really open just our eyes and our ears to their voice and Liv you do a wonderful job of sharing that. And so it's something that we should share these things not just with the teachers that we work with, but the kids we work with too. So thank you for sharing those things.
Kristen and I now are going to just talk about some things that are really helpful and things that we put into practice within our schools. I serve in my school as the K-12 librarian. We're a small, rural community in Iowa with about 900 I think and 20 kids in one building. We are also a one-to-one program. So we think about technology a lot not just within our classrooms but how we look at our community as a whole. So some of these things that we'll share and Kristen being in a high school will be I think really helpful to you as you take back.
Yeah you want to talk about this one?
Kristen Mattson:         Sure. I was just going to say I was texting Liv's mom while she was talking, because I met Liv probably four years ago I think at Twitter headquarters when she was so small she had to get on a box to be seen over the podium. And I just every time I hear her speak I'm amazed at how much she's grown and how much her message has grown and it's just really cool to see what kids can do when we give them some authority to do that good work.
Liv pointed out a list of books that she had curated around books with techie messages. In my district we've also taken the opportunity to weave digital citizenship into some of our ELA blocks with some picture books that help us discuss different digital citizenship concepts.
Our district was able to purchase a set of books for each one of the elementary school buildings in our district. Then the librarian can go and work with teachers and help weave these stories into those ELA blocks.
I know Shannon is going to share a list here in a little bit with sort of all of the books that she and I and Liv would recommend. But I think for me there's a couple of messages in the idea of putting picture books in front of kids. The first is that digital citizenship does not have to be a stand-alone topic. One of my absolute favorites from this list is Once Upon a Time Online, because it is all of the fairytale creature discovering the joys of online shopping.
I know that every second grader in my district is going to do a unit around fairytales and remixed fairytales and digital citizenship doesn't have to be separate. We can use this Once Upon a Time Online book right there in that fairytale unit and help kids see how what they're doing in class connects to what they're doing online. I also just really love that picture books give kids an opportunity to have really authentic discussions about their relationships with technology without having to necessarily "out" themselves.
So When Charlie McButton Lost Power is about a little boy that is just so obsessed with his technology and when the power goes out he kind of has this epic meltdown. If you are a parent of a little one you've probably seen the epic meltdown that can happen when it's time to turn off the screen or when it's time to move on. For my daughter to be able to have conversations about Charlie's behavior feels a lot better to her than for her to have to have conversations about her own behavior. So picture books can be a really safe way for kids to open up and talk about their feelings around technology too.
So Shannon do you want to share your lists of all of your favorites?
McClintock Miller: And I love that because I think not only using books too with our elementary, but we've had a lot of fun using a lot of these picture books too in conversations with our middle schoolers as well. You could even use them with your high schoolers, just getting them to think about and having those open conversations about all of these topics. It's so great because there's new ones all the time I think that we can think of.
I always pick up a book and think, "Like this would be a great one to tie into you know that digital citizenship conversation" or something that maybe has to do with technology or being online. So this is just a curated list on a Padlet. This is something that not just I added things to, but we've all added things to. There's a link and you'll get these slides when the webinar is posted. So the resources that we are sharing are also embedded just in the slides and so you'll be able to grab these.
This is a Padlet that you can add books to as well. There's lots on here. Lots have been around, things too that you know maybe through the conversation it might be even an older book, but we can have you know really great. There's a Chris Van Allsburg, The Wretched Stone. I love using that, that's kind of an oldie but still a great one to use when talking about technology. You'll find a lot that Kristen talked about, but others as well, even some nonfiction ones too on here.
Kristen Mattson:         Can I also just interject and say that I've got some fabulous elementary librarians in my district who are using these pictures books in parent nights as well. So when parents and kids come to school to have conversations about technology or digital citizenship nights they will often just have a big old stack of those picture books and ask the parents to pick one and sit and read with their child. So they can also be a really, really great resource when we're talking with parents too.
McClintock Miller: Yes. I'm glad that you pointed that out because that's what we do is point people back a lot to these when maybe a parent would even ask a question or they might have something specific that they want to talk to their child about and so we have a lot of those also just online. Some of them too you can find also there's a couple that are in Epic. This one that I did with Capstone and Cantata Learning is called, Staying Safe Online. There are words, but also Emily Arrow sings a cute little song around staying safe online too and it's very catchy and gets in your head. This is a huge one that I recommend to families and to all of our teachers. So our kids know this song at Van Meter and it's just something that they can reflect on and go back too and remember kind of those things that will really help them stay safe online.
So this is in this little slide here there's also a YouTube video that anybody can get to and you can hear all of the music as well. So this is part of the library skill set that I did with Capstone and Cantata and so you can check that out, but this is one of my favorites.
I think Liv do you want to share something too?
Liv Van Ledtje:           Yes I do. So it's something about staying safe online and using Padlet to help you do that. So one valuable thing about Padlet is that it's a great way to kind of almost like the training wheels before you go onto big social media platforms that are public. It's almost like just like your own social media feed with just your classroom or the people that you have on it.
I love using Padlet with kids because kids need lots of different ways to share their thinking with the world and Padlet allows you to make pictures, to write, to draw your thinking, to make voiceovers, to make videos. It gives you all these different ways that you can put your thinking onto your Padlet that your other classmates can see which is something that I love about it.
McClintock Miller: Yeah I'm glad you said that, we love that too because it's a place that our kids can share and it's something that teaches can also share even with families too and so thanks for adding that, that's a good little tip.
Liv Van Ledtje:           Again just blown away by you Liv, thank you for that.
I love finding opportunities with teachers in my high school to integrate digital citizenship into what they're already doing in the classroom. I'm a firm believer that this work should be done everywhere and that it shouldn't just be standalone work.
So I have found a lot of success working with teachers to build out digital citizenship bell ringers that go along with the content that they are teaching. And pictures can be a really great launching point for students to start thinking about and talking about how the internet and how just being constantly connected sort of impacts their lives.
So one of the goals of the NCSS social studies curriculum is that students become historical thinkers and that's kind of crazy concept. How do we get our kids to begin thinking historically? So this is a bell ringer I put together with a history teacher. It's just a picture of the Titanic sinking, but everyone in the water is holding up a cell phone and filming the sinking of the Titanic. So if you want to hit the next slide Shannon.
We paired this image with a couple of questions to get kids thinking historically. First we wanted them to just interpret the image. What's the artist trying to say about us as a society? And do we agree or disagree with the artist's message? So just a generic or interpretation question.
Then we can get into some of the historical thinking. So how might our understanding of historical events like the sinking of the Titanic be different if cell phones always existed? So we think about things that we learn in history like the Civil War where our primary sources are really just these static images or pieces of writing. Then we look at more recent historical events like September 11, where some of that action was actually caught on film. And how does our understanding of these events differ because of the medium that the event was captured in?
So we can get kids kind of think about whose stories we might have heard if cell phone had always been around and how might our understanding of those events be different?
Then as a librarian I'm always trying to get kids to think about primary and secondary and tertiary sources. What a lot of students don't realize is that they are capturing primary sources every single day when they take their phone out of their pocket. So I love for them to kind of reflect and think about what future generations might learn if their phone were to just be found as a piece of I don't know, as a piece of history? What might a future generation learn from all of the things that you have captured?
So we think about society as a big picture, we get the historical thinking in, and then we get that personal reflection.
I love when I go out and share ideas with other teachers and then they remix those ideas and send them back to me. I had a fifth grade teacher reach out to me last year and say, "Hey I've taken your idea of using images as bell ringers and I've just really simplified it down and my kids have a journal where they have a daily assignment to hashtag caption this." And as she's taking care of the morning business the kids get a thought provoking image like the one you see on the screen and have to write a caption for that image. It's really just an easy reflection tool to get kids thinking about their lives as digital citizens. When some of those pictures get really thought provoking the teacher can kind of open it up to a bigger classroom conversation.
I think there's a couple more examples Shannon of caption list activities. Here you go, instead of just asking kids to write a caption you could take a Google slide with a thought provoking image and add some thought bubbles or some dialog bubbles and get kids to fill in what do you think this person is thinking in that dialog bubble?
Now a lot of people think digital citizenship is kind of a one-and-done once kids are you know in sixth or seventh grade. You know how to "be nice online." But again remember we're trying to get our, we're trying to get our teachers to think about digital citizenship in a context that is bigger than just being nice online.
One really natural fit for that in our school has been the US Government curriculum where we have taken topics that our students have traditionally learned about in a government course and we've gone a little bit deeper by adding this layer of technology. So one debate that our government students have every semester is the questions of: Is online slacktivism an effective form of activism?
And our kids look at things like the #MeToo movement and #BlackLivesMatter and they start to really ask questions about whether these social media movements are effective ways to be activists in today's society.
We look at things like media bias and how it influences our students political socialization. And our kids are being bombarded with media all the time and we really want them to be able stop and reflect and think about how those things are influencing the decisions that they make when they go to the polls.
We've even talked with our kiddos about privacy and security in a digital age. We used to talk about privacy and security like the old example where the school owns your locker and that is your private space, but if the principal suspects you have something in your locker that would make the school unsafe he has the right to go in and look in that locker, because your privacy doesn't matter if we are trying to keep the whole school safe and secure.
So we start talking about what that looks like in a digital space. We ask questions about whether or not you know schools like colleges should be able to look at student's social media accounts and whether or not the government should be able to grab data from your Alexa in your house if they suspect you of a crime?
And so we take these very traditional topics that we've always talked about it in government and we just bring it a little bit deeper and think about how these same topics impact us differently now that we are in these digital communities. So again it doesn't have to be separate, we can just make it go a little bit deeper.
I've also had some success with students in some English classes using sentence frames to have online discussion. Liv mentioned that Padlet was sort of like the training wheels for social media. And a lot of our students need some training wheels to be able to have really good online dialog. When I think about going into like an online class that I've been a student in and having to participate in a discussion board in a college-level course those discussion boards always felt sort of clunky and phony to me. It was like I had to post because it was for my grade, but it didn't really feel like I was interacting with people. It kind of just felt like everybody was throwing their answers out there.
So what we've tried to do is open up opportunities for kids to have online conversation in spaces like Padlet or on different you know discussion spaces in Canvas or whatever you're learning management system might be. But instead of just these blanket statements of, "You must post two times" or "You must comment on someone's stuff," we've actually given them a whole page worth of sentence frames. If you want to show them all Shannon you can.
That are sort of like the training wheels for having a good discussion. So how do I respectfully disagree with someone? How do I agree with someone, but then add onto their point? How do I bring up an idea that no one else has brought up before? We practice these things over-and-over-and-over again. We've given them these sentence frames as a way for them to begin to practice skills.
So there is actually in the Digital Citizenship in Action book there's actually a two, a full two-page spread of sentence frames that are very helpful for teaching kids how to engage in online communities.
McClintock Miller: I love all of the suggestions you always have Kristen. I go back and think of all the things that we could do also at Van Meter.
When I think about my kids at Van Meter a lot of things that Kristen and Liv spoke about today especially I love the work that Kristen and others have been doing around the new digital citizenship. I think of our kids and what we're doing at Van Meter to make sure that they're equipped with the skills that they need.
At Van Meter we're a one-to-one district and so even our TK and kindergartners have their own iPads that we're using all day long and to be able to make sure that our kids not only can use these devices, but use them for the things that are good and the things that they're learning and the things that equip them to also have a voice and to be creative. When we think about also just our framework as Future Ready Librarians I love this because I think about empowering our kids and I love that piece of it because we want to make sure that they're engaged and balanced and that they're alert also to their online actions and the people that are around them.
And if it's using something like Pear Deck or Skyping with an author and being able to make sure that they're you know able to have that conversation and be respectful of the people that we have within our rooms. It doesn't happen just with our little ones. Like Kristen just said we think about these conversations all the way until their seniors in high school at Van Meter. This is something that's really important.
Not just using your devices and making sure that they can use you know the laptops or the phones that they bring to school, but being able to participate maybe in a Skype that we have with an author or when we're doing something that is online with another school halfway around the world we want to make sure that they can engage correctly.
Kristen I know mentioned too something about you know kids and thinking about their digital footprints and this is something that's so simple, but being able to make sure that they understand what that means. These are our little ones again and talking to them through those conversations. Also asking your kids – this is a great exercise just a simple word-all in ABCya, but asking them how they see themselves online? Like we know how our kids hopefully perceive themselves in a classroom or as a friend or just as a citizen, but how do they see themselves even online too. This is something that is so simple, but a really good exercise to do.
I love also the resources that Google has put together in Be Internet Awesome. This is something that we've used for the last couple of years at Van Meter, along with some other resources too. But in Be Internet Awesome this is all free curriculum and it focuses around five fundamentals in a lot of the things that we've already kind of touched on today.
But I really love it because also they have a great game and so it's focused around gaming in Interland. Not only having the kids play that, but again opening the door to these conversations that we might want to have with our kids. We don't see this either as just like a one-stop shop thing that we do once a year. We take the curriculum and we make sure that they know these things and that they can have a conversation about those different fundamentals that tie into things all throughout the year.
Also Pear Deck has partnered with Google and Be Internet Awesome and they've given us these free templates to use in a curriculum that is backed by companies and also organizations such as ITSE and the Family Online Safety Institute. So it's great to be able to look at these things that have been developed by experts, but to keep our kids safe online. We use these resources with about second grade all the way to our eighth graders and this is something that is really good, because we can find the resources in lessons, but also tie it into Pear Deck which has given us a great way to have these activities.
If you have never used Pear Deck before or maybe you have used Pear Deck, it's great because you can embed different ways that kids can have conversations or maybe they can draw an answer, they can have a multiple choice and all of these templates are free through this partnership with Google and Pear Deck. So really easy just to download them right into your Google drive, but as you can see it's super engaging and I love the piece of not having it be something that they are just getting the information, but having them be just an active participant in the conversation and really think about their presence online and just their presence too in the classroom and in society. So it's something that has been really great for us at Van Meter to have these resources. So we're thankful to Pear Deck and Google.
Pear Deck has also it's been really nice to be able to work with them and bring three months of free Pear Deck premium with the link in this slide. So you can go here and you can get it for three months and then also once you sign-up they have these great Be Internet Awesome resource kits and so you have a chance to win from this link too. So you can sign-up for that for your chance to win. But if you already use Pear Deck this link will also then extend that for three months for free.
This is also in blue that we've just put things together. I know that we mentioned the Common Sense Media resources, but there's a lot of other ones out there too. BrainPop has some great things. There's also the link to the book and also the link to some things from PBS Go and Professor Garfield. But all kinds of things that are for free resources. This is something again that we have available for our kids all year long. So it's not just something that we do at the beginning of the year. We make sure that we have this as part of our conversations throughout the year and to have these resources available for our families at home and even to the public library too. So it's really important.
Kristen Mattson:         I think at some point during the webinar we've all mentioned that we've done work writing for ITSE. ITSE is the International Society for Technology and Education. They've been a huge driver behind the DigCitCommit organization. They've also done just some really amazing work in the last few years to help people rethink digital citizenship and to publish some really amazing resources to help educators.
So in addition to Digital Citizenship in Action, which is my book and Spark Change which is Liv's book, Mike Ribble and Marty Park just this past summer released the Digital Citizenship Handbook for School Leaders and I actually loved the book. It is broken out into section for various types of leaders. What I really, really love about it is they have a section for librarians, because they recognize that librarians are really leaders in this work. So there are chapters for like parent-teacher organizations leadership, there's a chapter obviously for administrators, for teacher leaders for librarians. They really have a nice comprehensive way of showing how everybody has to be all in in this digital citizenship work.
Jennifer Casa-Todd is another author that has written a book called Social Media and she really talks a lot about case studies like Liv's where we have students who have kind of moved into these digital leadership positions and are using technology to be a force for good in the world. So she's got a lot of inspiring stories in her book that you could bring into your classroom and share with your students as examples of things that young people are doing with the power of technology. So those are just a few of our recommendations for you as professionals.
Liv Van Ledtje:           So one thing that I want to say about a little further back is that really it's important that when we're talking about digital citizenship that it's not just all about that, we must, you have to have big passwords and you have to secure your _____ and you have to ____ _____, those are important, but one of the biggest pieces in digital citizenship is being kind online. It's sharing your story with other people in a way that's going to encourage them and make them feel good. So it is a big piece about safety, but an even bigger piece is about treating others in kind ways online.
McClintock Miller: Yeah I'm glad that you said that because you look at the pictures of like even our littlest ones at our school and you listen to just the things that you'd shared Liv I think that's something that is so important. We always tell our kids like just be nice and kind and respectful. Things that we do to each other face-to-face or things that we always want to carry through in that message and remember that you know as we get older and even as adults. So your message that you share – I know that right now I'm reading your wonderful new book and your message that you share though is definitely something that we can bring back to all of our kids because you've made your mark in the digital world my friend. So thank you for sharing your message today.
Thanks Kristen for sharing all of your wisdom in things that I love all of the new things around digital citizenship. So I can't wait to follow-up even more of that too.
When we just think about also the things that we do as Future Ready Librarians there's a few important keys that we just wanted to share in things that if you need to find more information about Future Ready Librarians you can go to the website. This has recently been revamped and updated and it looks just amazing. The resources on here really helpful. We've also been having institutes this fall and we end our institutes for 2019 in San Diego on December 3rd and 4th. I know they're still room there in San Diego so we would love to have you join us. It's great to have these conversations in this work that we do not just with librarian, but all of the key players within schools.
We also have been having webinars since the beginning of the year and a few of them that you should go back and listen to. They have been just really great to have people on, special guests, just like Liv and Kristen throughout the year. You can go and find these you know focused around collaboration and literacy. This one today will also be archived. Then in December we have a special one coming up too.
ITSE has also put together a course with the work around Future Ready Librarians and with Follett and my partner in Future Ready Librarians Mark Ray and I worked on this course and we have a few friends that teach it with ITSE. But it's really great because you can explore the Future Ready Librarians framework and just put into practice to be an emerging leader. So this has been really great for a lot of people to take part in. This will continue then next year as well.
So you can look at this and even enroll ____ _____ information on here too. If you have questions about that we're happy to answer them, but it does show the spring and summer sessions that are coming up. This is something that is great because there are other librarians who are actually being the teachers. Elissa Malespina is one of them and I think it's really nice for people to be able to reflect with somebody that knows all the things that we do _____ librarians and even more.
Kristen Mattson:         Shannon can I jump in for a quick second?
McClintock Miller: Yeah.
Kristen Mattson:         So if you go back just one slide. ITSE U is if you guys are not familiar it's totally asynchronous online classes that you can take on a variety of topics. The Future Ready Librarians course is fantastic. There is also a 15-hour self-paced digital citizenship course. So if some of the things that we talked about today are peaking your interests I would also encourage you to check out the digital citizenship course through ITSE U as well. I happen to write it, but now I have a fantastic colleague from the ITSE DigCitPLN who is teaching it, so just one more opportunity t learn about digital citizenship.
McClintock Miller: Yeah, thank you so much. Yeah thanks for mentioning that.
There's also a few places that you can get to these resources. We always like to mention that we have curated resources in Asemablu and in this collection by Destiny that you can go to and get them and of course we have another Padlet that has different columns for all of the different wedges that you can pull things off of, just articles and resources that are really helpful. But please feel free to share on here as well, because this is something that I think together as a huge group we do a great job of being able to share. We see that like in our Future Ready page on Facebook that Kristen started I think three years ago now Kristen. And also just the conversation that we have even on Twitter.
We have a newsletter too that we keep going on Smore. We have the updated one coming out this week for the fall and winter and so keep your eyes out for that. We'll be sharing that too on our Facebook page that is always something to – I love this because I can find things all the time that I want to take back and put into practice in my school, but things that are being shared that are coming up and resources. So please feel free to join us if you haven't on our Facebook group too.
One thing that I really love is just watching what people post on Instagram. Now on Instagram we can follow a hashtag. So when you type in "Future Ready Libs" you'll be able to follow a lot of the things that are going on on Future Ready not just on Twitter, but being able to follow that visually too, which is always something that's so inspiring.
When you go back to your school today please feel free to you know go to the website, print off the poster, get connected, have conversations around the framework and reach out to people like Kristen and I, people that are involved in the network, people what are sharing and bring your story back and share your story about what you're doing. Because I think one of the things that really standout to me is when I got to school and I have a conversation or I want to make a change within my district to walk into my curriculum director or my superintendent's office and to see this poster hanging up and to know that because of the conversation and the work that I do that I took back to my school that it's truly making a difference.
So at the beginning of the year just by passing this out and making sure that my teachers and my administrators and also even the students in my school know what we do to make a difference has made a huge difference. So I encourage you to do that too.
Hopefully you learned a lot from this webinar. We're getting ready also to announce the webinar that we're going to have in December. We're going to have some really great guests and it's going to be exciting things that we can share with our students as we go into the holiday and for the New Year as we kick it off. So registration and more details will be out this week for that.
I really thank you guys for joining me today. Make sure that you continue to contribute to the conversation. I am so inspired. I'm really now to bring back lots of ideas I know to my teachers and my students and families at Van Meter. So thank you Kristen and thank you Liv for being the voices that you are.
Kristen Mattson:         Thank you Shannon. I appreciate you having us.
Liv Van Ledtje:           Thank you so much Shannon and Kristen. So the one last thing that I want to say is a call to action for all of you is how will we use Spark Change in the digital world?
McClintock Miller: Thanks Liv, thank you Kristen. We'll see you soon everybody.
Kristen Mattson:         Bye.
Liv Van Ledtje:           Bye everybody.
[End of Audio]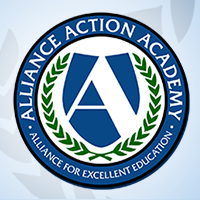 Welcome to the Alliance for Excellent Education's Action Academy, an online learning community of education advocates. We invite you to create an account, expand your knowledge on the most pressing issues in education, and communicate with others who share your interests in education reform.
Register Now
or register for Action Academy below: