As the COVID-19 economic downturn has shown, there has never been a better time to have the right skills—or a worse time to have the wrong ones. Some students begin careers right after high school, but most good-paying jobs require college or postsecondary career training. In response, many states have adopted and revised policies to better prepare high school students for college and careers.
However, state efforts to improve students' career readiness have lagged those to improve their college readiness. In this collection of fact sheets, we examine three policy areas states have used to advance career readiness:
High school graduation pathways designed to prepare students for careers through a combination of coursework, assessments, projects, and/or workplace experiences.
Competency-based education policies that allow students to earn course credit and demonstrate competency in nontraditional ways.
State accountability systems that include measures of career readiness and encourage student participation and success in career pathways.
Key Finding 1:
Efforts to promote career readiness are gaining momentum, with 19 states offering career-focused graduation pathways. All but two of these states require students to demonstrate competency to complete the pathway—typically by meeting benchmarks on a career-related assessment, such as ACT WorkKeys®, the Armed Services Vocational Aptitude Battery, or an industry-recognized credentialing exam.
Efforts to promote career readiness are gaining momentum. Currently 19 states offer career-focused graduation pathways. These @All4Ed fact sheets share how states are advancing career readiness.
Click To Tweet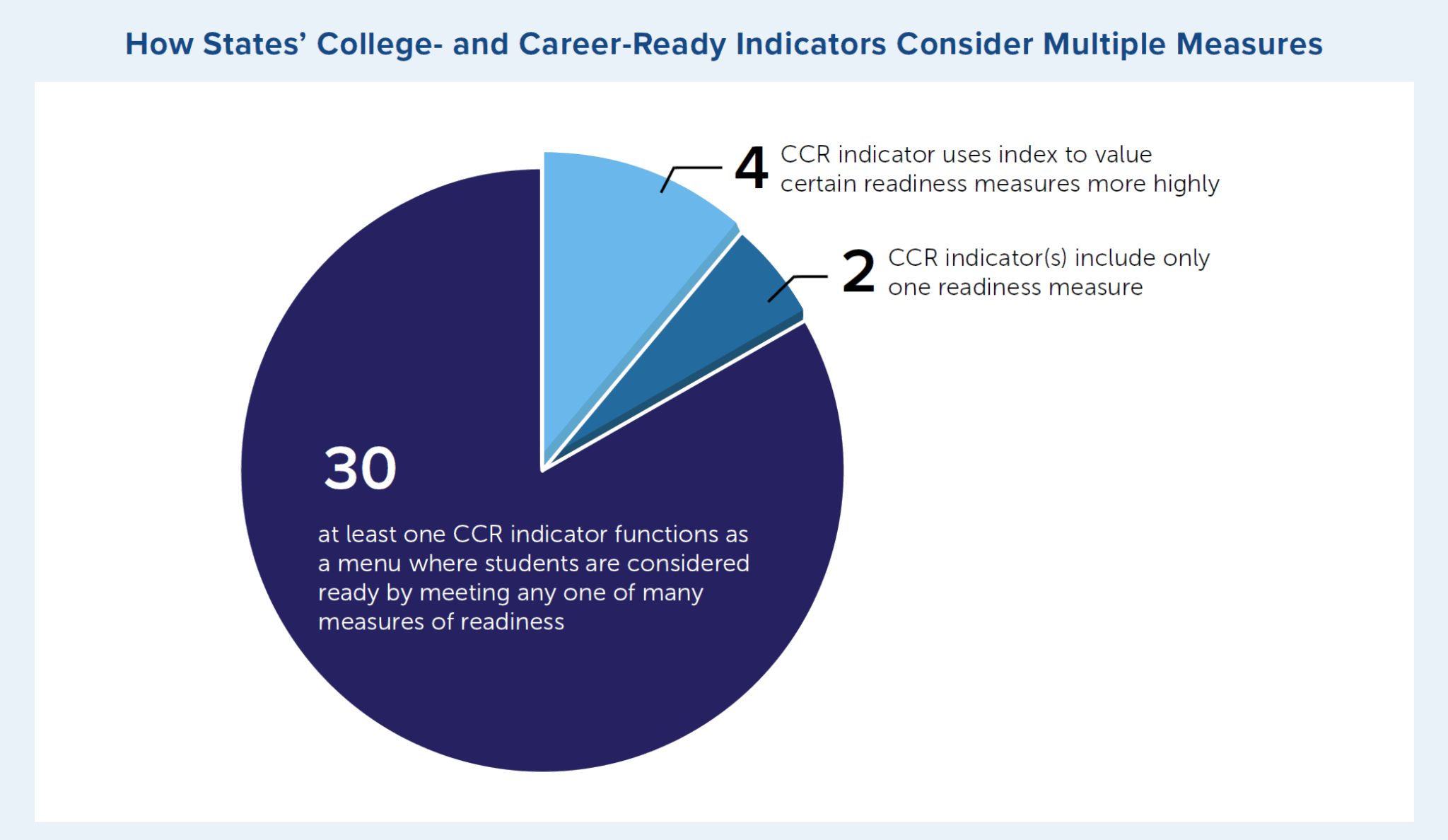 Key Finding 2:
Not all states have found effective ways to measure whether their pathways successfully prepare students for careers. Even though 35 states and the District of Columbia include a college and career readiness indicator in their accountability systems, in most states, a student only needs to meet one measure of college or career readiness to be deemed "ready." Thus, these indicators do not capture how students are deemed ready—an omission that can mask inequities in access to high-quality opportunities for college and career preparation.
Most states treat all indicators of college & career readiness the same, even if they vary in rigor & lead to different postsecondary options. @All4Ed's fact sheets show how this can mask inequities in student access and outcomes.
Click To Tweet
More on the Road to Readiness
A 50-state review of high school graduation requirements and recommendations for graduation pathways that promote college and career readiness.
Read More