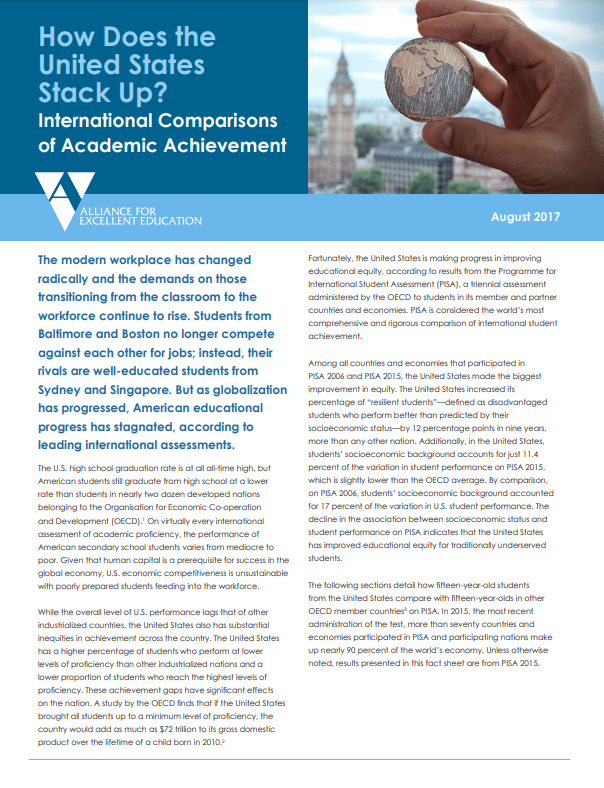 The modern workplace has changed radically and the demands on those transitioning from the classroom to the workforce continue to rise. Students from Baltimore and Boston no longer compete against each other for jobs; instead, their rivals are well-educated students from Sydney and Singapore. But as globalization has progressed, American educational progress has stagnated, according to leading international assessments.
The U.S. high school graduation rate is at all all-time high, but American students still graduate from high school at a lower rate than students in nearly two dozen developed nations belonging to the Organisation for Economic Co-operation and Development (OECD).
This fact sheet details how fifteen-year-old students from the United States compare with fifteen-year-olds in other OECD member countries in the Programme for International Student Assessment (PISA) measures of academic proficiency.