President Bob Wise Receives 2017 Linked Learning Policymaker Champion Award
WASHINGTON, DC – Today the Alliance for Excellent Education was recognized for its work to expand quality Linked Learning opportunities for students in California and across the nation at the Linked Learning Convention in Oakland, California. Linked Learning is a comprehensive educational approach that integrates rigorous academics, high-quality career and technical education, work-based learning, and student support to prepare all students, especially those who are traditionally underserved, to graduate from high school with the skills necessary to succeed in college and a career.
"From the most rural to the most urban school settings, Linked Learning is a sterling example of how the combined efforts of school districts, colleges and universities, and employers can make education more engaging for students and more relevant to the twenty-first-century economy," said Alliance for Excellent Education President Bob Wise, who received the 2017 Linked Learning Policymaker Champion Award. "The Alliance is honored to be partners in this movement and to have communicated the impact of Linked Learning to federal policymakers and education leaders for nearly a decade."
Originating in California with nine school districts, Linked Learning has expanded to serve more than 65,000 students in California, and many more in Illinois, Michigan, New York, Ohio, Texas, and Wisconsin. The approach is working to reverse the trend of too many students, particularly African American, Latino, and students from low-income families, who are failing to graduate from high school with the skills necessary to succeed.
In conjunction with the convention, the Alliance released a short video demonstrating how Linked Learning is changing lives and improving educational outcomes for students at Los Angeles Unified School District. In the video, Paola—a first-generation college student—shares how her mentorship in high school helped to prepare her for college and a career. Watch the video here.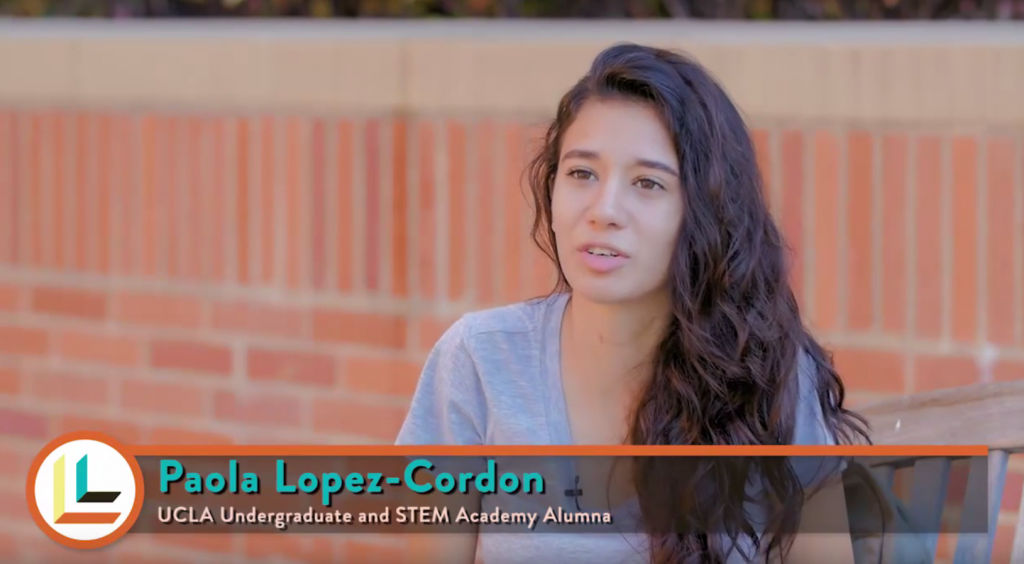 "Our students are becoming increasingly more diverse and it is clear that our success as a nation is inextricably linked to the achievement of students from low-income families," said Wise. "Linked Learning has been a successful approach to more positive education results for traditionally underserved students. For example, African American students in Linked Learning pathways are 12.4 percentage points more likely than their peers to enroll in a four-year college."
"More than 11 million jobs have been created since the Great Recession, and only 1 percent of those jobs went to people with only a high school diploma," said Wise. "It's obvious that students need preparation for both postsecondary education and the workforce—not one or the other."
"Linked Learning makes the critical connection between the classroom, college, and a career while eliminating the disconnect between classroom learning and the real world of the workplace," said Wise. "This approach enables students to explore their interests while preparing them for the jobs they will be applying for and that the workforce will be seeking."
To learn more about Linked Learning, visit www.all4ed.org/linkedlearning.
# # #
The Alliance for Excellent Education is a Washington, DC–based national policy, practice, and advocacy organization dedicated to ensuring that all students, particularly those traditionally underserved, graduate from high school ready for success in college, a career, and citizenship. www.all4ed.org