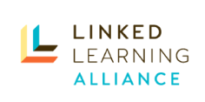 Registration Required
September 26, 2018
2:30 pm – 3:15 pm EDT
The Alliance for Excellent Education and the Linked Learning Alliance Invite You to a Webinar
Perkins & Pathways:
How the New Federal Career and Technical Education Law Supports College and Career Pathways and High-Quality Linked Learning
Panelists
Monica Almond, Ph.D., Senior Associate, Policy Development and Government Relations, Alliance for Excellent Education
Anne Stanton, President, Linked Learning Alliance
Additional panelists will be added as they are confirmed.
Want to know more about what's in—and what's required by—the new federal law on career and technical education? If so, this is the webinar for you.
On July 31, 2018, the Strengthening Career and Technical Education for the 21st Century Act, the bill to replace the Carl D. Perkins Career and Technical Education Act of 2006 (Perkins), became law.
This webinar will provide an overview of what's in the new law, which will go into effect on July 1, 2019, plus how the new law can specifically support the implementation of high-quality Linked Learning in California.
The webinar will also highlight specific strategies that educators and community members can use to inform the development of the state plans required under the new law. Similar to the state plans required under the Every Student Succeeds Act, states must develop plans describing how they plan to implement the Perkins law to ensure that all students are truly college and career ready upon graduating from high school.
Panelists will also address questions submitted by viewers from across the nation.
Register and submit questions for the webinar below.
Support for this webinar is provided by the James Irvine Foundation.
---
Please direct questions concerning the webinar to all4ed@all4ed.org.
If you are unable to watch the webinar live, an archived version will be available at http://www.all4ed.org/webinars 1–2 business days after the event airs.
---
The Alliance for Excellent Education is a Washington, DC–based national policy and advocacy organization dedicated to ensuring that all students, particularly those historically underserved, graduate from high school ready for success in college, work, and citizenship.
http://www.all4ed.org
Follow the Alliance on Twitter (www.twitter.com/all4ed);
Facebook (www.facebook.com/all4ed); and
the Alliance's "High School Soup" blog (www.all4ed.org/blog).
---
The Linked Learning Alliance is a statewide coalition of education, industry, and community organizations dedicated to improving California's high schools and preparing all students for success in college, career, and life.
http://www.linkedlearning.org/
Follow the Linked Learning Alliance on Twitter (https://twitter.com/linked_learning);
Facebook (https://www.facebook.com/LinkedLearningAlliance); and
Instagram (https://www7000.instagram.com/linkedlearningalliance/