Building Strong Partnerships to Support Future Ready Schools

March 31, 2020
6:00 pm – 6:45 pm EDT
Online
Building Strong Partnership to Support Future Ready Schools
Guests
Jerry Almendarez, Superintendent, Santa Ana School District (CA), @JerryAlmendarez
Chip Slaven, Chief Advocacy Officer, National School Boards Association @NSBAPublicEd
Mary Ann Wolf, Ph.D., Sr. Director of the Professional Learning and Leading Collaborative,The Friday Institute at NC State University @maryannwolfed, @FridayInstitute

Moderator
Thomas C. Murray, Director of Innovation, Future Ready Schools®, Alliance for Excellent Education @thomascmurray

On March 31st, 2020, Future Ready SchoolsⓇ (FRS) held a webinar providing an overview of our latest leadership strand, Future Ready School Boards. FRS School Boards will provide a suite of tools and free resources to help school board members connect with their communities, support a culture of innovation within their schools, and promote a vision for teaching and learning that is student-centered, forward thinking, and designed to meet the vast needs of today's learners.
In this webinar, Superintendent Jerry Almendarez and school board member Mary Ann Wolf, Ph.D. described the FRS School Boards framework, which will help school board members forge a visionary and systemic path to support long-term academic, financial, pedagogical, and political sustainability. Included in the framework are eight "gears" focused on personalized instruction for students; ongoing and job-embedded professional learning; robust infrastructure; strategic fiscal planning; community partnerships; the use of data to transform instruction and support students; support for anywhere, anytime learning; and collaborative leadership.
This framework affirms the belief that all students, regardless of where they live, should have access to opportunities that maximize their unique gifts and abilities. Panelists will discuss four elements of the framework:
Collaborative Leadership: The importance of collaborating with district administrators to plan, implement, measure, reflect, and refine systems and structures to sustain high-quality teaching and learning.
Curriculum, Instruction, and Assessment: How curriculum, aligned to state standards, can ensure deeper learning outcomes connected to real-world applications and prepare learners for future success.
Community Partnerships: The importance of collaborating and engaging community members, including students, parents, businesses, organizations, and taxpayers without children in schools.
Data and Privacy: How the adoption of clear policies and support practices on the use of student data will ensure high levels of data privacy and security that adhere to state and federal laws.
---
This webinar is made possible with support from Konica Minolta | All Covered. Learn more about the unique opportunities Konica Minolta offers for district partnerships.
---
Please direct questions concerning the webinar to ldossin@all4ed.org. If you are unable to watch the webinar live, please register to receive the video archive directly in your inbox.
---
Future Ready Schools® is a project of the Alliance for Excellent Education (All4Ed), a Washington, DC–based national policy, practice, and advocacy organization dedicated to ensuring that all students, particularly those underperforming and those historically underserved, graduate from high school ready for success in college, work, and citizenship. all4ed.org
Follow FRS on Twitter (twitter.com/FutureReady) and Facebook (facebook.com/futurereadyschools) or visit our website at futureready.org.
[Music playing]
Thomas:                      Hello and welcome to today's Future Ready webinar. I'm Tom Murray, the director of innovation for Future Ready Schools, a project of The Alliance for Excellent Education located in Washington, DC. Future Ready Schools is a collaboration between the Alliance and a vast coalition of over 60 other national and regional organizations. The goal of Future Ready Schools is to maximize digital learning opportunities and to help school districts move quickly towards student-centered learning. The effort provides districts with resources and support to ensure that local technology and digital learning plans align with instructional best practices, are implemented by highly trained teachers, and maximize learner-centered experiences for all students, particularly those from traditionally underserved community.
Future Ready Schools would like to thank Konica Minolta, one of our great Future Ready partners for sponsoring today's webinar. The hashtag, like it is for every webinar is futureready. I'm your host for today's conversation on building strong partnerships to support Future Ready Schools. With me today are three incredible members of our Future Ready School board advisory group, Jerry Almendarez, Chip Slaven, and Dr. Mary Ann Wolf. Let's take a moment if we could to hear from each one of them, let's do some introductions. Jerry, let's start with you.
Jerry:                          Good, good morning, Tom, and everybody. Yes, my name is Jerry Almendarez, I'm the superintendent of Santa Ana Unified School District. I've been in education for over 25 years and superintendent for the last 10.
Thomas:                      Thanks, Jerry. How about you, Mary Ann?
Mary Ann:                   Hi everybody, I'm Mary Ann Wolf, and I am the Senior Director of the Professional Learning and Meeting Collaborative at the Friday Institute which is at NC State University here in North Carolina. And I am also chair of the Chapel Hill-Carrboro City school board. It's really great to be here.
Thomas:                      Wonderful.
Chip:                           Great, good morning everyone, Chip Slaven, I'm the Chief Advocacy Officer at the National School Boards Association, NFBA as it's called. And we represent the various state school board associations across the US, representing 90,000 public school board.
Thomas:                      So many of you know that last month, Future Ready Schools launched our newest leadership strand, the Future Ready School Boards. We are currently developing a suite of tools and free resources to help school board members connect with their communities, support a culture of innovation within their schools, and promote a vision of teaching and learning that is student-centered, forward-thinking, and designed to meet the vast needs of today's learners. So before we get started, I'm really pleased to share that through the cooperative work of our Future Ready School Boards advisory group, which these three are a part of, we are officially releasing the Future Ready School Boards framework.
This framework includes the eight Future Ready Gears which support learner-centered instruction, ongoing and job embedded professional learning, robust infrastructure, strategic fiscal planning, community partnerships, the use of data to transform instruction and support students, and support for anytime, anywhere learning, and collaborative leadership. This new framework affirms the belief that all students, all students, regardless of where they live should have access to opportunities that maximize their unique gifts and abilities. So let's get started. So talking big picture here, we really want to – we know that this collaboration between our school districts and school boards is absolutely vital in communities.
So what is this collaboration, what should this or can this collaboration really look like when it's effective? Jerry, let's start with you, what is this effective look like – what does it look like when it's effective between superintendent, school boards to serve their community?
Jerry:                          I think it looks like a superintendent and a governance team working – aligning their arrows on the same page to make sure that policies are passed and initiatives are aligned throughout the district to make sure there's equity among access to various platforms, various devices, and various curriculum.
Thomas:                      Great, thanks. Mary Ann, you're wearing the school board hat, but as a long time educator yourself, what does that look like from a school board end when it's effective, that collaboration between the district and the board?
Mary Ann:                   Sure, and I do think this is so important and I think everything I share is also from a learning lens of I feel like I'm learning every day what this looks like and how to do better with all of this, so I really appreciate this question. And I think that when you look at how collaboration can be effective is when we are clear on where we're going and what our goals are. And so I really like what Jerry shared about those goals around meeting the needs of all students and what that looks like and making sure that there's a common articulation across the districts and the board of directors that we're going in the same direction. I also think it's really important that we understand the role of boards. And I think we're gonna talk a little bit more about that. But how are we supporting and being involved in the right places while also making sure we understand where the district work is going and how that continues.
Thomas:                      Yeah, and Chip, coming at it from NSBA and representing so many school board leaders across the country, what's the work look like at NSBA to help school board members really know their role and how to collaborate with the school districts that they serve?
Chip:                           Yes, so I mean the thing about school board members, as Mary Ann can tell you, is that they are dealing with a whole bunch of issues related to running a school district. And many of them aren't the everyday practitioners in the classroom sort of worrying about some of these new strategies that are enhanced through the Future Ready Schools initiatives like personalized learning. So one of the things we're trying to do is provide opportunities to – we're very happy to be a collaborator on this project, as an example of that. To give them as much information as we can so that when they are – when a superintendent, like Jerry, comes to the school board and says we wanna implement a new – some type of new learning plan in the system it's gonna use some technology, it's gonna use obviously live person and great teaching. And so we wanna give them resources or sort of explain what that might look like and how you do it well and maybe some of the things you avoid.
And so that way it makes the things like budgeting decisions much easier and I don't like to say this, between the board member we have to remember they're all local elected officials. When they're walking through the grocery store at night, I'm sure Mary Ann's had this happen, someone comes up and says like, "Why did you guys do this? Or why haven't you done that?" They're informed with an answer, "Well, here's why we're doing that or we think it's gonna lead to great results." So we're trying to be a great house of information for a school board members on those issues. So I wanted to – go ahead, Jerry.
Jerry:                          I'll add to that, it's also important for superintendents to make sure the boards and the governance team have talking points. Because we know that at least the superintendents know that the elected officials are getting bombarded, like Chip said, at the grocery stores and on e-mails. And it's important that we stay in front of the messaging and it's important that superintendents listen to their boards and provide the boards with talking points as to why some of the decisions that are being made. But also, it's important for board members to make themselves knowledgeable about the various initiatives and the various platforms that are available and devices that are available as well. So that two-way communication is critical.
Thomas:                      Yeah, well said. I wanna come back to that messaging a little bit later because that idea, that common language and the way we communicate with our community is just such a vital aspect of the board. But, Jerry, I actually want to touch on, for all of you, I want to touch on something. Jerry, you mentioned the word governance a few times there. You actually said governance teams I heard at the end there. In thinking about school boards and thinking about how just across the country you have some boards that you ask an educator like how's your school board? And they'll say they're super supportive and they get it.
We get school board members, like a Mary Ann, that has some sort of an education background or somebody from the community that had a great experience. But the flip side we also have board members that run for their one purpose. I'm gonna run for the board, douse the superintendent. Or I'm gonna run the board to – whatever that might be. But this idea of governance and their role is really so vital. So for school boards that are functioning well, what is effective governance actually look like? Mary Ann, do you wanna take that one first?
Mary Ann:                   Sure, and I think it tends to vary just a little bit over time. But I think having those consistent processes and procedures in place so I know we meet regularly with the superintendents, the chair, and vice-chair, and some members of the cabinet and make sure that we're able to get more information that we then share with the broader board. And so some of those structures I think really do help us to know exactly to the point you all were making, what are things that are coming up. Even if they're a little bit further out on the horizon, I also think really understanding the importance of policies and where they support the vision in the work that we're doing. But also where they get in the way because sometimes I think there are these efforts and then we realize there's a policy that's hindering that. Whether it's about flexible learning or different things that affect equity or just some of the work of the school district.
And so I do think that really careful work of the school board in terms of governance of understanding the connection to the work with the policies and how we can actually lay the ground-work for where we wanna go and make sure that policies are supporting that. I also think in terms of working across the board, I've noticed a really different role becoming chair and vice-chair too, I think both of those roles often do this. But that constant connection with all the other school board members, it's a really interesting piece that all of our meetings, right, are, of course, in public and we follow that. Which means that in order to inform people you do have more of these one on one conversations to just make sure everybody's in the loop and then circling back to the school district.
And so there's some pieces like that for me that have been real learning things that are not easy, even though in theory you understand them. And so figuring out the structures and as well as the policies I think are very important. And the last thing I'll say is I think the school board being really involved in the budget process from what do we need, what are we asking for, and how we can help support that. At our districts here in North Carolina, that's with the boards of country commissioners in terms of asking for those budget requests and the importance of that. It's a very long process, there's a lot of pieces to it. But really making sure we understand our role in that and then also communicating constantly with the district but also the board of county commissioners is something I think that's critical.
Thomas:                      Yeah, well said. And, Jerry, you actually referenced governance teams. And thank you for sharing that, Mary Ann, as well as some differences that you see in North Carolina that may be different than Jerry experiences in California just in terms of structure. So, Jerry, talk to us from your lens, from California and whatnot, what that effective governance looks like?
Jerry:                          Well, it's the superintendent being part of that policy and decision-making process. And it's the superintendent facilitating the systems in place so the governance team, the board, the elected officials, can identify what their priorities are based on their constituencies and based on their expertise in their specific areas. And then taking those board priorities and then facilitating those priorities throughout the district. And sometimes their initiatives are a little bit different than the lens of the practitioners but it's our job and our responsibility to take that big picture initiative and make it relevant to our L-Caps or to what's happening at the school sites and make sure that the principals are aligned with what those expectations are and what they look like.
And then to establish a continuous communication process, and updating the board as to how these initiatives are being rolled out and what their effectiveness is. And then going – circling back and having a conversation about is what we set out to do, is it effective or is it not? And if it's not, what are we doing differently. So it's just that continuous improvement process that we keep the board completely informed in and as a superintendent, 99 percent of my time is spent communicating with the board.
Thomas:                      Yeah, no, absolutely. And, Chip, when I think about your role as our incredible partners at NSBA in helping board members understand what their role is. But the flip side of that is what their role isn't. This isn't about – as I'm now a board member and I'm gonna go micro-manage my second grade teacher that my granddaughter's in that classroom. But about hiring our superintendent, passing a budget, the policy side of things. How at NSBA do you support effective governance for school boards?
Chip:                           Yeah, well, we have a number of things we do. I mean we offer training for new board members and current board members to talk about how to do exactly what you're saying right now. But I think one of the key things that we would stress would be communication particularly between the superintendent and the key district staff and the school boards. So that you're – I mean the school board members really don't have time to go and micro-manage a school. If that's what they're doing I think they're missing what their real role is. Their role is to be that function on behalf of the community to provide oversight, to make sure that the budget's being spent correctly, to make sure that superintendent and the district has a good plan in place, and to see the big picture.
But there are certainly some details they need to be aware of. How the funds are being spent, what's the long term strategy. So it's very much like being on the board of directors for an organization, you're doing the same thing. You have the staff needs to be able to do their day to day job. But you as a board member, you do have some oversight responsibility. And so I think it's walking that fine line between the roles and I think most school board members are – that I now am working with, they're really engaged, they're really interested in what's going on in the district. But most of the good ones also they know their role.
They know when they need to step in and when they don't need to step in. But we can – we're trying to provide as much assistance and background around that. I think that's one of the reasons we were so excited about having the Future Ready Schools school board member thread. Because it gave us an opportunity at NSBA to do even more around that topic. And we just focused on – we announced at our advocacy institute in early February that we were going to be part of this effort and talked about it a little bit in one of our sessions. And I think the response was overwhelmingly positive.
Thomas:                      Yeah, no, and we appreciate that and on behalf of Future Ready Schools, a massive thank you to every board member out there who does not get paid, yet puts in countless hours. Especially around crises like now and we just, we thank them for their incredible work each and every day. I do want to remind our viewers that the conversation on social media will be at Future Ready, so use the hashtag futureready. And mentioning today, let's not – in terms of as we are filming this today we are in a state of crisis in our country. And when we look at everything that's happening around COVID-19. Jerry, a question for you as a superintendent, you are leading a very large district, tens of thousands of students, almost what, 50,000 students almost in Santa Ana?
And I'm sure you were up against challenges, I mean on a large picture scale in many places we've asked educators overnight to change what they do. There's a lot of challenges with that, and I'll ask you to be real. On the flip side to that is we know educators are amazing people, and when I say educators I'm not just talking about our teachers. I'm talking about our food service staff, I'm talking about our instructional or support staff. So, Jerry, from your end, what are the kinds of things under COVID-19 and some of the crisis we have going around with the shut-downs and California's been shutting down from a state end in so many ways. What are some of the challenges you're currently facing? But also, what's the hope you have because of the awesome things some of your educators, I'm sure, are doing?
Jerry:                          Sure, well, the challenges – the immediate challenges are everything is happening so quickly that there's not a lot of answers to be given out there from our county, our state, or even the federal level. So we're being faced with having to make potentially life-changing decisions for students with – on a minute by minute basis. And so I think that is one of our biggest challenges, the other challenge is we're a high socio-economically disadvantaged district and very dense area of southern California, Orange County. And I think the basic necessities, food is a number one priority for our community. And we have a – we come from a very blue-collar working-class community and a lot of our families are out of work as a result of everything being shut down.
And so the biggest challenge we have is not so much the addressing the academic part of it as it is meeting the physical and social needs of our community members. Which is kind of where we have shifted now and we're making sure that we serve our meals to our kids on a daily basis. And we went from serving on an average about 50,000 meals a day to over 70,000 in a very short period of time. And so those are the two big challenges. We're not actually so much worried about the academic, we know people are working on it, we know the teachers are working hard. We've provided some templates and some grade-level packets, we provided devices and hot-spots and all of that stuff. It is being met to the best of our ability. But our biggest concern is making sure kids are fed. And so that's where the focus is right now.
Thomas:                      Yeah, it's going back to that Bloom's 101, right? In that Bloom's Taxonomy in that they're safe and their well-fed. And just really, times like this just really – they force us to prioritize. Jerry, I want to give you an opportunity though, I know you're a very humble guy. And everything I see about Santa Ana and people sharing out left and right. What's something you're super proud of that you're seeing with your staff right now? Because I know educators are stepping up left and right, stepping out of their comfort zones. But what's something that's awesome happening in your district that three or four weeks ago might not have been on the radar? But people stepping up left and right, give a shout to somebody.
Jerry:                          Well, I'd give a shout out to all the employees, I mean the teachers and the classified employees. I'll tell you what is inspired me is people operating completely out of their comfort zones, maybe not so much on the online platform. But have, without any question, have embraced the opportunity to embrace this new presence in this new space and work in the best interests of making sure kids have access. And there's other staff that are saying, okay, you guys are filling this gap, we're gonna do the paper copy and we're gonna do the hard copy and we're gonna make sure that the kids that don't have access have curriculum as well.
On the other end, is the social-emotional aspect, our classified employees are custodians, they are like the first responders in a sense and our nutritional service workers. And they're out there cleaning classrooms, they developed processes that they tag rooms where – that have been cleaned so people don't go into them and if they do go into them they break the seal and they know they can clean them again. So and then our nutritional service workers, without hesitation are showing up at 3:00 in the morning, creating meals and they're even asking for split shifts because we've gone from around 50,000 meals to 70,000 meals and they're saying, hey, we wanna go in and help some more.
They're really – I'm surprised but not surprised, they're really not so much worried about their physical health's than they are making sure our communities and our kids are getting fed. And I just can't tell you how appreciative I am of seeing that. Yeah, that's just –
Thomas:                      And it speaks to just the heart and soul of the people that serve our kids every day all year long that rise to a point where we have this crisis and really rise to that challenge. Mary Ann, in putting your board member hat on, you're really looking at it from a different lens. But also, you have that educational heart so I'm gonna ask you the same questions. There you are in North Carolina, what are some of the challenges you're seeing in your district? And then also what are some of the awesome things you're seeing as well?
Mary Ann:                   Sure, and I have to say that the challenges we're seeing here, all though they differ across the broader range of districts I work with, there are so many commonalities. And, Jerry, just hearing you speak, I think we're all worried about the same things. And so the very first thing, the very first worry is always meals when we have our kids not with us. And that's the place where I think communities, schools, everyone has just jumped together in a way that's amazing. And we're even using our bus drivers to deliver meals to sites and really being creative with things like that. I also think we were really concerned early on how do we continue to pay our staff that are not the teachers who we know are continuing the learning opportunities. But other staff in our schools and our district and so there's been a real concerted effort, they're jumping in in all kinds of places.
We need all these wonderful people that I really have to commend the district has really been thoughtful in the schools about how do we tackle that. And another thing that was a worry but in some ways I think our states are really trying to help us with this were around calendar laws and labors and things like that that we're always so concerned about. And they are real issues when we have snow days or hurricane days or whatever the days are in our particular districts and state. But that was something early on I have to say that we really had to tackle and probably even made some decisions when that was the unknown is our district stepped out and decided to close a little bit before our state did. And so those are some of the things really early.
And then we've transitioned into some other challenges, so what does this remote learning look like? Our district in secondary does have technology at home, but our K to five does not. And so what does that look like? How do we help teachers shift because as you said, our teachers are amazing and they do so many things. But this is asking them to do something so differently. And I'll just mention a couple more things here, I think there's so many challenges that we're tackling and we're able to do. But even thinking about K to five where we don't have technology at home, we have spent last week actually getting devices ready, figuring out what students need hot spots, and then we're using our bus routes once again to deploy those. And I just feel like I need to do a real shout out to nurses and social workers who often kind of know who those neediest students are and they've all been involved.
Like I don't think there's a role in our district that hasn't really jumped in to support equity and really thinking about that. We haven't figured it all out, obviously in our district. And I'm watching across the state and other states as well like really trying to figure out. I think we're all still trying to really be thoughtful about our EC students, our ELL students, putting things out in multiple languages. But knowing we still have a lot to figure out to really meet those needs. And so the challenges are similar to in-school but we're putting this in a whole place. But then how do we transition some of the great strategies we've been doing. And so I know that's a long list but I think that's only the tip of the iceberg in terms of what schools and districts are going through.
And as a school board member, we're really trying to figure out just how can we be supportive of all that. How can we try to think about budget and policy to make sure we can do that? From a being proud, I think I've mentioned a lot of those but just seeing how everyone is pulling together. We've been asking a lot of educators what's the word you need to remember this week in order to be successful? And what educators keep telling us is being flexible, and also being kind. And I think both of those are really important right now as we're looking ahead. And I think it's probably the same when we think about school board roles is how can we make sure we're flexible, we're agile, we're having virtual school board meetings.
We had a glitch last night with the open session. We didn't have the meeting, we had to not have that meeting and we've had to reschedule it. And that – we're really trying to figure out a new normal of how we get public comment, all those aspects. So I think all of those pieces go to everyone including school boards. But all I've seen is just like Jerry mentioned and I know Chip has seen too, is just this amazing let's jump in and figure this out. And it's just a great – we can be really proud of being educators.
Thomas:                      Yeah, no, absolutely, Mary Ann. And at a time like this, I was recording something just the other day and talked about how much hope I have. Because we know the goodness in people is always out there, but at times like this it's an opportunity to lead and it's an opportunity to help each other. And you just – there's so much hope that I have from our social workers, from our nurses, from our bus drivers, and on and on and on in that list. Chip, jumping over to you with that question from an NSBA end, what are the things that you guys are doing, working on right now to really help this as well?
Chip:                           Sure, so we, several weeks ago and I think you saw how bad this crisis was really going to be, we immediately did it, took a number of steps. One of the first things we did is we started putting up resources for school board members and for our state association folks around the COVID-19 response. We did that – I think we had resources up the same day that the Board of Education had their resources up. We had things like links and guides and how do you stay safe during this time of crisis. But that was the one thing we did do our center for safe schools. Since then though what we've really being doing is it sort of gets back to the whole community communicating with school board members on what we're hearing in Washington, what we think they need to be worried about, what they need to be addressing.
We have been, [Break in audio] in particular, we focus on public policy and research and then, of course, we focus on our national advocacy efforts. So we've got a two-prong strategy. I've got our senior researcher who's working on data and research right now. That will not only inform during this crisis but hopefully long term so we can turn this challenge into an opportunity. But then also we're engaged with Congress, with the Department of Education, with the Department of Agriculture around food issues, with the FCC around broad-band issues, and a number of other agencies. Trying to get questions answered and there are a lot of questions and a lot of issues that come up at a time like this.
And so we've learned certain things, we sometimes will hear it first so we immediately – we'll send out a blast e-mail to our state executive directors and our state government _____ folks. And then they distribute it to the individual school board members. We've been engaged in a number of collaborations as well with other education organizations and governmental groups like the National Governors Association and SSA, School Superintendent Association. And pretty much the laundry list of other education groups. So we're talking in one coalition, we talk every Tuesday and Thursday mornings about what's happening in Congress and our national response there. And in generally we're all pretty much on the same page.
And we're continuing to move forward, Congress has just passed a – or the Senate has passed, hopefully, the house will have passed by the time this is recorded, a $13.5 billion dollar emergency plan for that will help schools as part of the broader two trillion dollar supplemental appropriation and we're very happy about that. But the reality is NSBA's actually calling for $75 billion for public schools. And more help around internet access which I think we're gonna talk about a little later. So we're gonna be – moving forward we're gonna be very aggressive. We like that they took that big bi-partisan first step. So now we're gonna be pushing for essentially for more supplemental appropriation to help school districts do what they need to be able to do.
One of which is going to be this issue of distance learning which I think has now exposed what all three of us already knew. That there was a huge broad-band gap [Break in audio] in this country that schools have been facing. And it's a real equity issue and but now this is one of those times. It is a real challenge but this is an opportunity in many ways to sort of move the ball forward on innovation and personalized learning. So we're gonna keep representing our folks as sort of the Washington DC office for all the local school boards out there. That's really how we see our role.
Thomas:                      Hey, thanks for sharing that. And I'm so proud in just listening to all of us because I know that educators and we talk about this current crisis and what districts are. First and foremost, it's the safety of the kids, it's feeding kids, it's making sure they are well. And everything else comes secondary to that. But you both all – all of you touched on the instructional component in some ways. So let's tap that for just a few minutes here. What are the policies, the practices, what are we implementing to ensure students have some of those learning opportunities? But also as we address this remote learning or distance learning, what are we doing to ensure equitable access?
And it's something that we've all discussed far longer than just a couple weeks here. And so how are we working through? I know Jerry, you mentioned some things around hot-spots and those kinds of things there as well. So, Jerry, let me start back with you. When we think about some of the things that your teachers are doing, what are we doing to work for all students and really trying to make sure that this equity gap doesn't continue to grow at a time when that easily could happen?
Jerry:                          Well, there's it's actually a parallel approach. Because in order to address the equity among the students we have to address the inequity among the staff and among the administration also. And so my big thing is that we have to make sure that the instructional staff has the capacity to wrap their head around this equity issue and this digital learning space that we're now all faced with. And do they have the capacity, do they have the staff development, do they have the training to actually roll it out effectively? We're not so much worrying about the kids other than making sure the kids have access and have devices and have the opportunity.
The kids will learn fast, our emphasis is gonna be on making sure our principals, our admin team, and our teaching staff, the instructional staff, build their capacity so they can effectively roll out the curriculum to the teachers. But things like board policy, passing board policy, some of the issues that we've come – that I've come across in my experience over the number of years that I've been superintendent is policies like that eliminate cell phones or eliminate devices, and/or limit access to YouTube or various online platforms. It's important for districts to – and boards to review those policies and maybe have further conversations about why are these limitations put in place. And so just those are some of the challenges that we face when we get to that equity issue.
Thomas:                      Sure, absolutely. And I know both you and Mary Ann and Chip are staunch advocates around equity. And, Mary Ann, when we think about it from your lens, from your board lens there as well around the equity piece. What is it that you guys are looking at, policies, practices, from the remote learning side?
Mary Ann:                   Sure, and I think I always go back to the idea that equity is not equal and _____ for all but instead understanding the needs of each learner. And it think as long as we keep going back to that it really allows us to kind of understand where we might be getting in the way. And so I was thinking about several different policies, not just with our current situation but even more broadly. I know we were able recently to pass the policy that allows for more flexible learning in terms of how many periods a student has to be with us in case they're going and doing something else. It used to be basically full-time or close to or you had to do something different.
And so we were really excited to start to be able to offer some flexibility in those kinds of way and that was policy-driven as well. I also see policies that either support or sometimes get in the way of online learning. And it may just be that one student really hasn't been successful in a particular subject in a face to face setting. And maybe online would help them. So do our policies allow for that flexibility? And we're definitely also doing a lot of work on our responsible use policy right now and what does that look like in a time of one to one access but also thinking Pre-K through 12. And I think that those are areas that there's been a lot of changes and so supporting districts, supporting school boards into really thinking about that and how we're thinking about the parent perspective, the teacher perspective, the school perspective, the technology directors perspective.
Then how do we make sure that we're really supporting those learners in the space in an effective way. So those have really made me think about – when I think about immediately, right now, as we're thinking about our learners at home, I'm really trying to think about we may implement strategies. So this might get a little away from policy because I don't know that there's anything that would limit this. But are we be able to use our social workers, our TA's and others to reach out on a one on one basis with kids? Even beyond their immediate teachers like can we do those things? And so my hope is that policies are really giving us that flexibility, especially when we think of our English language learners or some of our EC students or just those that may need that additional support that they're able to get in a face to face setting. My hope is we don't uncover that there are policies that limit that. I think we're okay, but it's an area where I really see importance right now with our shift to remote learning.
Thomas:                      Absolutely. You know, Mary Ann as you're talking there and making those connections I'm thinking back to my own daughter yesterday. Her teacher has set this 2:00 PM check-in time and every day at 2:00 PM, all the kids log in and the district did a really good job of making sure if you needed a device if you need a hot-spot and connecting it. But all day yesterday, she kept saying like is it 2:00 yet? Is it 2:00 yet? Is it 2:00 yet? And the teacher there is really just getting together and letting every kid talk and talk about what they're working on and but it's not this instructional watch me teach. It's checking in with how you doing? You doing okay?
But it's also a great way for a teacher to grasp like is there a child that hasn't logged on for three days in a row and that I need to dive into and see like maybe there's something going on there that we should. And so I think back to just even those small connection pieces as you were mentioning. Your TA's or those folks, how can we engage them in that five-minute phone call to reach out and say, "Hey, just checking in, we miss you, we're doing – hope you're doing well." At such a time such as this because we really are at these unprecedented times.
And as Jerry started to talk about even helping prepare teachers. We can't sugar coat it and pretend that teachers can – we turn on a switch and everybody's prepared to do this yesterday. It doesn't work like that. We know that. And so when with think about these times, how can school boards really engage with members of the community such as our business and so on and so forth? Really to support teaching and learning for our kids and families really at this time. Mary Ann, do you want to start with that one?
Mary Ann:                   Sure, and I was just thinking, Tom, as you were talking. Something we've been thinking a lot about at the Friday Institute is the safety of SEL from a distance. We have an SEL MOOK that's open and available right now. And we actually extended how long it's available and we've had around 1,700 participants in our regular spring semester. Last Monday we opened it up, we're up I think over 4,100 already today of teachers just really trying to figure out more about social-emotional learning. Especially when they can't see a student or be there to check in on them. And so I just wanted to piggy-back on that about how important that social-emotional learning role is right now for our districts and our educators.
I think that's really important. One of the things I've done a lot of thinking about in my school board role and also in working with other districts is how are we making sure we're as a board helping to communicate to our community and our families what they should be expecting from schools. And we obviously look to the superintendent and we look to the whole district staff to help us better understand what that is. But I think this is a place where there is confusion, people want a lot of information. But then we send out so much information and what are those avenues and how are we clear, right? Like what is Monday gonna look like?
Like we haven't actually been back in remote learning yet in our district. We've had teacher planning days and then we moved our spring break to be this week. And so next Monday, right, is a new time and so if I have a high schooler, middle schooler, elementary student, what should that look like? What will that be and I think that's really important for us as school board members to be supporting that effort and also just helping to remind people this is new. This is new for our entire staff, this is new for the whole community. And I think sometimes that's the important role of the school board is to just be really emphasizing those aspects and give us space to figure it out and do our best for kids.
Thomas:                      Yeah, before I ask Jerry to answer that question and go over to you Jerry, I do wanna – Mary Ann, you mentioned the Friday Institute and the MOOK and you kind of rolled right through that and I actually wanna pause on behalf of Future Ready to say the Friday Institute is an amazing partner of ours. The things such as the MOOK's, like the SEL MOOK, what an amazing resource at this point in time. But you have so many of those incredible resources I love the work that you do personally. It is so high level it is so just deep in terms of content and resources for folks.
So if you're watching this webinar, I encourage you to check that out from the Friday Institute. Incredibly dynamic people and as you listen to Mary Ann today, you can certainly see why. So, Jerry, hopping over to you with that question on partnering with our community or our businesses or really supporting teaching and learning as Mary Ann just answered, what would you share?
Jerry:                          So and I'm gonna back up just a little bit, you're talking about the teachers checking in with the students and how important that is. There's also a missing component too and that's to make sure that there's a check-in and boards need to kind of reflect on this as well as my fellow superintendents is that we also have to check-in on our principals. To make sure their social-emotional needs are met as well. And something as simple as meeting with them on a regular basis, providing information to them because just like boards, they need to know what's going on. Your site principals need to know what's going on because they know best their culture of their school site and of their community.
And so it's important that not only do we lead up but we lead our fellow principals and it's important for boards to make sure that superintendents are in that space. Because we have to take care of them so they can take care of the teachers so they can take care of kids.
Mary Ann:                   I love that theory, thank you for highlighting that.
Jerry:                          And now as far as our community I think during the time of crisis, especially for us in Santa Ana. We're almost overwhelmed with the amount of support that we have. And I always hear about these natural disasters that take place and people just pouring out their support and resources and then all of a sudden hearing people say well, slow down because it's too much. And I think that's where we're at right now as far as our public schools are concerned. At least a district our size it's like we need the help but we have so much support it almost gets in the way. And we have to – we need a little bit more time to process what this help looks like and then how it can best meet the needs of our community.
And so that's a big challenge, the big advantage that we have I think is the presence on social media. And how many people are monitoring that space to provide opportunities and support for our kids. Thing like we have our local gyms that are conducting free online classes for our kids that are giving access to our community and our parents just to keep the kids active and physically busy during the day. So just amazing support from our – I'm on constant contact with our city manager. It's important that the district know what the city's planning on doing as well as the city know what the district is doing so we don't overlap our services so we can better support each other.
And then our focus, obviously, our police, our school police as well as our local police are just some examples of that. And then also, I'm sorry, constant communication with the labor presidents and those organizations to make sure that they're in the loop. Because they're getting the calls too, just like the boards members and superintendent's office.
Thomas:                      Yeah, so well said. Just as you're taking there, both you and Mary Ann, I'm really processing just things I've seen from my own eyes, from my own local community and seeing one of our local police officers who's in our schools when they're there. I saw him reading on Facebook to read the other day, to put out storytime for our local kids to stay connected as a police organization. I saw a local school board member, who's also on the board for our local regional group, well, they went to their buildings and they took out all the rubber gloves, all the masks, everything that they had in their building that they were using to partner with our local hospital. To say, here's supplies of ours that you can have 'cause we're serving our community.
And times like this really bring together community which certainly makes me proud to be an American, proud to live in the community that I'm at. And we really also see the best in people here we truly do. I do wanna ask just a couple more questions here. One of the things that's come up from a theme end multiple times is around communication. I feel like most people in America would agree, if they turn on the news on one channel versus another channel versus another channel, they're getting all sorts of mixed messaging all over the place. But when we think about boards and we think about superintendents working together to create this common messaging. It is important as now as it has ever been related to what they're putting out to their communities, making sure they're communities are hearing that message.
Jerry, building off of what you were just sharing. Whether it's from the police or the township or the local school district, so at a time and a crisis like this, how can boards and superintendents really work together for that messaging to be in place so that our communities are hearing that unified front? Mary Ann, do you wanna take that first?
Mary Ann:                   Yes, and it's all we were all talking earlier I just kept thinking of more and more groups in which this communication is really important. And so I think early and often really is the theme that we try to stick with. Still knowing we can always do better and always do more. I think with our current situation, something that's been important to us as the board is making sure we're in communication with the superintendent, we know what those announcements are. But then also just trying to really amplify the superintendents announcement instead of trying to send out something separately or something on our own. To really show that we're all together on this and this is where we're going and to be as clear as possible.
I'm also – we're amazed by all the community organizations. We're seeing similar things that Jerry just mentioned. We had some structures in place, we have a family engagement counsel, we have the PTA counsel, we have an equity advisory councel and how do we use those structures that are in place to make sure we're sharing out that information. We know that sometimes we still miss somebody and we go back and we say we should have caught that. But at the same time, then where we have the structures in place in general at a time like this they've become only more important. And I just think early and often and consistent is really key.
Thomas:                      Yeah, so well said. Jerry, how about you? How can superintendents and boards work together for that common messaging here?
Jerry:                          I think the communication is key, constant communication is also important. But the other thing I wanna just emphasize that has really been helpful these past couple of weeks is we have a tendency to limit the meetings that take place and who attends these meetings. I think in a time of crisis it's important that we include as many decision-makers as possible because you would be surprised what they come up with, the solutions that they identify that actually help situations that we're thinking maybe two or three weeks out. And we haven't even had time to process yet.
So I just encourage that all leaders, board members, and superintendents to open up those meetings, to hear a wide variety of perspectives, to be inclusive, invite people that you may not have invited in the past. Because you will be surprised the solutions that they come up with that may not even be on your radar. Especially when you're about ready to implement a decision. Somebody more than often will say, "Well, have you thought about this?" And then they come up with a better way of doing it. So especially during this challenging time right now, it's more important to be as inclusive in those voices as you can.
Thomas:                      Yeah, so well said. And so one final time I wanna remind our viewers to share their thoughts on social media using the hashtag futureready. So, Chip, I wanna head back over to you. We are so fortunate to have organizations such as the National School Boards Association working on the national level and the state level to really ensure equity and access, something that's come up multiple times in this webinar. So can you give a brief update of some of the work of NSBA alongside our home organization, The Alliance for Excellent Education and other partners such as COSIN and CEEDA that we all partner with that are really working hard to support that internet access at home?
Chip:                           Yeah, absolutely. So we're involved in a number of coalitions depending on the subject matter. Right now we're on this issue, but we're very excited about the partnership we've been working on with The Alliance for Excellent Education, with CEEDA, with COSIN with the secondary school principals. The last several weeks targeting a grassroots letter campaign at the Federal Communications Commission encouraging them to use the flexibility that people need and they have the – the authority that they have to use the E-Rate program to help get things like Wi-Fi and hot spots into the hands of students during this crisis.
And I'm really pleased with the effort, the letter was up for six days and we collected more than 7,500 signatures during that time from education leaders including school board members and superintendents, teachers and others. We had, I believe, 200 plus organizations also signed onto it. And that's the kind of grassroots efforts, something like this is grand – pulling on need. And there's also other efforts now even targeting Congress, trying to get Congress to fund that two billion dollars directly to the right program for the same goal, to improve home internet access for students. And this is a really important time and I think what this crisis has done if nothing else it's created an opening I think for people are realizing something that all three of us have known for a long time.
That we have this huge gap for many students when they go home. They don't have the same connectivity or the same access to buy devices as another student in her school or class may have. Or that one districts school district versus anther, they have large gaps of students. And it's challenging and I would point out that one of the things that is happening right now is we have lots of students that are disabled, in special education. And providing them the services that we should be providing them, number one. But also that's required under the individuals disabilities education act is more challenging during a time like this.
So it's really important that we all sort of – all the groups that are involved in this space that we're in harmony with each other and are on our messaging going forward. And I think long term, we already had this discussion with a number of other organizations on Tuesday. Long term, what is this impact of online learning gonna have on the schools going forward? What do we do from here on out? What do we – how do we plan for this in the future if it, unfortunately, could happen again? And also, how can we take this time to really flip this and to start to doing more personalized learning in schools, more blended learning options, more online learning options.
So that this isn't such a big burden on everyone in the future. And I think that's where the opportunity of what, Tom, you guys are doing at The Alliance for Excellent Education and Future Ready Schools, why it's so important and why at NSBA we have made it one of our top advocacy issues this year. And I'm glad we did that, we did that before this crisis hit and we have people like Mary Ann Wolf who I had the pleasure to work with before, who taught me what personalized learning was to be perfectly honest.
I'd never heard of the term before I met Mary Ann. And you, Tom, with your work at the Alliance when I was there with you as a colleague. And certainly, superintendents like Jerry who I'm just getting to know better. But his reputation is outstanding in working on these issues. And so bringing all these people together, I just wanted to take this opportunity to say that how excited we are at NSBA and on behalf of school board members to be involved in this space. And we're looking for a long partnership going forward.
Thomas:                      Yeah, and on behalf of Future Ready Schools and the Alliance, we appreciate that partnership and value NSBA and the work of school board members across the country. So as we close, one final question. I'll give you a minute or less each to answer, but we are at a time of crisis. And one thing I always say is I really believe that leadership and legacy is built in those moments, not where we know what to do but in the moments where we don't know what to do. And educators from coast to coast are faced with those moments daily right now, that we don't know what to do. So given a piece of advice to a superintendent, to a school board member with so much uncertainty coming forward, what advice do you have? What encouragement do you have to keep them moving forward and keep them making decisions in the best interests of kids? Jerry, we'll start with you.
Jerry:                          Just to know that you're not alone. We're not alone and one of the best things that we've been able to do is just communicate with my colleagues, with surrounding districts. My board has been in communication with other boards not only in our region but across the country. And kind of calibrating decisions and information as it comes to us. The other thing is we have to take this opportunity and let's not waste this crisis. Let's make – let's come out of this better than we were when we went in. And let's take this opportunity to basically create something new out of nothing. Something that didn't exist, how are we going to change the way we learn, how are we going to change the opportunities for access to our kids? And let's capitalize on this unfortunate situation and make all of us better when we come out of it.
Thomas:                      So well said. How about Mary Ann?
Mary Ann:                   Well, I'd like to second everything Jerry said and I'll try to build on that. I really think it's the core of this if we keep kids at the center and we think about what we need to meet the needs of all of our learners and we are willing to ask and brainstorm and be creative. I think there's a lot we can continue to do and learn from all of this. Whether it's a policy that we need at a district level or we need to ask the state, I think until enough of us start to ask, sometimes we don't know what those are. And so I think we really need to think about that. I also think like for teachers and principals if you think, you know what, if I could just do this I feel like I could really reach more kids. We need to elevate those challenges and think about what we can do to make that happen.
Because creativity is at the core I think of what we're about to do. And I think that's just so important. And lastly, I think once again, ask for new needs but also lean on others who have been there before. And I've seen so many people come out just offering and sharing and sometimes it's almost overwhelming there's so many great lists and advice. But if you really know what it is you're trying to do and look for don't be willing to ask to ask somebody and partner 'cause nobody should be alone. But it's a very lonely feeling it think right now when you're in the middle of it. So but thank you to Future Ready obviously, NSBA and all of our educators, I really appreciate everything everyone's doing.
Thomas:                      Well, said, Chip, final piece of advice?
Chip:                           Sure, it's what great advice and thoughts from Jerry and Mary Ann. I completely agree with them as well, I would just say this. We have [Break in audio] developments in history in this nation. This is one of them, obviously. This is the ultimate disruptive innovation time. I mean we didn't plan for this, but we're being forced to be innovative right now. I think that's – I go back to one of the things that – hopefully, one of the good things that could come out of this is we turn this challenge into an opportunity. We saw it with the economic crisis in 2009, 2008 and then things had to happen there and there was a big focus on public schools. We saw it certainly after 9-11, which I think was a moment of fear much like you're seeing right now. A different kind of fear.
But I would go back to World War II which was certainly a huge moment for our nation for five years. But you look at some of the things that came out of World War II despite all the horror that was associated with it. But one of the things we learned is that our kids that were entering the military weren't as well-nourished as they should be, they weren't as healthy as they should be. And that was one of the emphasis for the free and reduced lunch program. Now we're seeing again today in this crisis how important that program really is. So my hope would be that going forward that we can all come together and find some really great innovation that I know is happening right now in schools across the country. That have been born out of this current effort and try and replicate that going forward so that this short-term issue becomes a long-term solution and a learning better for all kids.
Thomas:                      Well, thanks for sharing that and sharing that insight as well. And at Future Ready we believe it's moments like this that just create such opportunity. And as viewers, you've seen so many things in your own districts and you've heard so many things today in this webinar around opportunity. I do wanna remind our viewers that information on Future Ready can be found at futureready.org. We encourage and challenge district superintendents just like Jerry to join over 3,400 others and sign the Future Ready district pledge. We also just released this year's fall institutes and we hope you can find those at futureready.org/institutes and we hope to see you there.
I also want to encourage our viewers to get involved with our growing strands from district leaders to tech leaders, principals, librarians, instructional coaches. And just like you heard today, school board leaders. We have vastly expanded our reach at Future Ready Schools over the past few years. Check out our private Facebook groups and ongoing activities there to stay connected with those working alongside you throughout the nation. I do wanna thank Mary Ann, Jerry, Chip, as well as NSBA and the Friday Institute. As well as thank all of you, our viewers, for joining us for this Future Ready webinar. And a special thanks again to our Future Ready partner, Konica-Minolta for their incredible work but also their support in making this possible.
Don't forget to connect with us here at Future Ready Schools on Twitter at Future Ready, and on Facebook at facebook.com/Future Ready Schools. If you have missed any of today's conversation it's gonna be archived on our website at futureready.org soon after this webinar. You can also find all of our webinars on our Future Ready YouTube channel as well. Thank you again so much for joining us here at Future Ready, have a fabulous day, stay safe, and we'll see you next time.
[Music playing]
[End of Audio]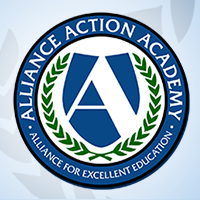 Welcome to the Alliance for Excellent Education's Action Academy, an online learning community of education advocates. We invite you to create an account, expand your knowledge on the most pressing issues in education, and communicate with others who share your interests in education reform.
Register Now
or register for Action Academy below: