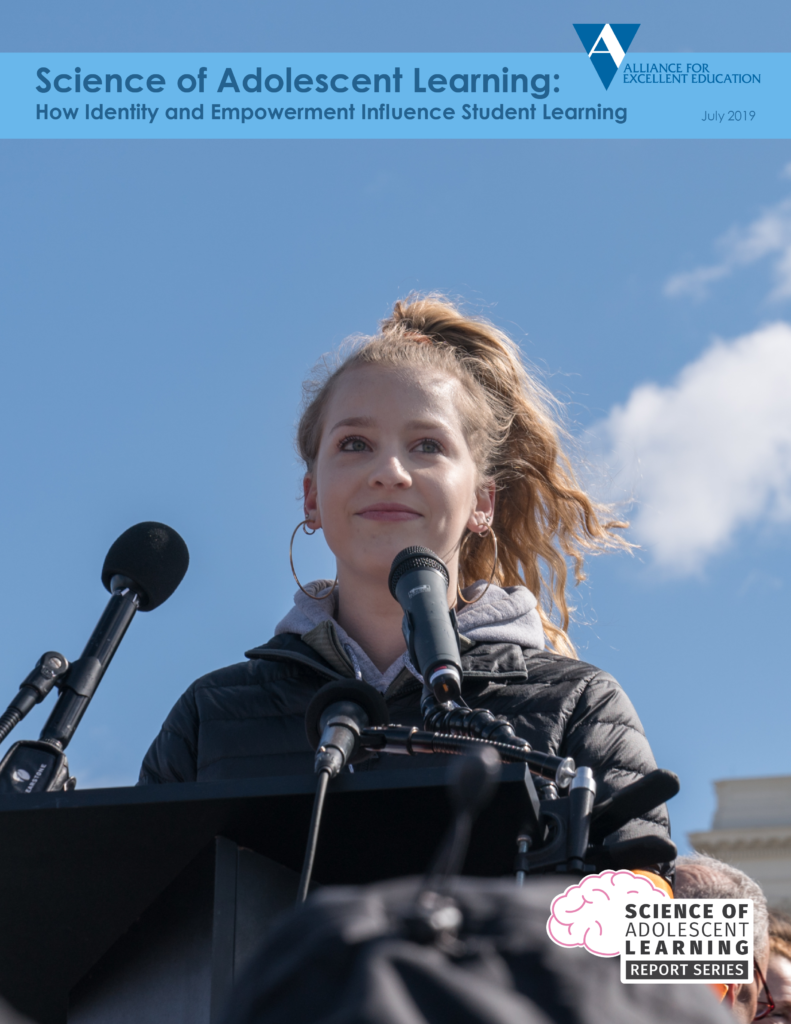 Changes in their brains, combined with a greater awareness of peers and events around them, make adolescence a key time for students to figure out who they are, what they aspire to be, and what they want to do in the world.
This Alliance for Excellent Education report explores how human identity and self-regulation develop during adolescence and how that development supports adolescents' sense of agency and ability to influence their surrounding environment.
This report also recommends ways educators, policymakers, and advocates can support the learning and development of adolescent students, including historically underserved students, during this critical time.