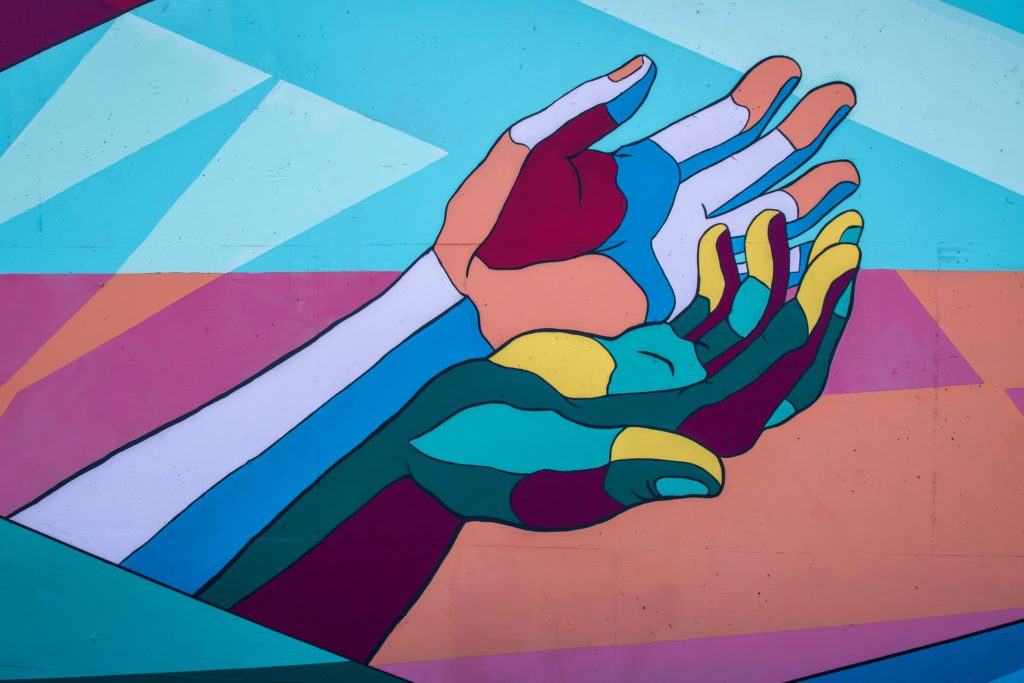 To understand better the full range of inequities preventing historically underserved students from receiving a high-quality education, All4Ed staff members are exploring issues around diversity, equity, and inclusion (DEI). We're looking outward to enhance our understanding, skills, and expertise around DEI, but we're also looking inward to understand better each other and our respective backgrounds.
All4Ed staff members developed a statement to affirm the organization's commitment to DEI and a work culture that supports and upholds these values.
Diversity, Equity, and Inclusion (DEI) and Organizational Culture Statement
In its pursuit of improved educational outcomes for all students, particularly those historically underserved, All4Ed is committed to diversity, equity, and inclusion—both internally and externally—as reflected in the following values:
The pursuit of an equitable education for historically underserved students, where students from historically underrepresented backgrounds are prioritized in All4Ed's policy, practice, and advocacy efforts, to ensure they receive necessary support and resources to excel academically and be ready for college and a career alongside their peers.
A staff that embodies and respects diversity in all its forms—talent, work experience, perspectives, lifestyles, backgrounds, and beliefs.
The belief that All4Ed staff members, board members, researchers, partner organizations, donors, and supporters should reflect and value the diversity of America, including but not limited to race, ethnicity, culture, class, sexual orientation, gender identity, mental and physical ability, religion, age, and linguistics.
Solicitation, comprehension, and incorporation of diverse perspectives into All4Ed's internal and external work.
Equitable, respectful, innovative, and authentic engagement not only within All4Ed, but also with partners including state and district leaders, policymakers, and advocates.
Ongoing efforts to fortify vigorous personal and professional commitment to serving historically underserved students.
Because of these commitments, All4Ed seeks to create an organizational work culture that embodies
a safe work environment that encourages the sharing of ideas through vigorous but respectful debate that builds and promotes trust while recognizing all staff members as equals;
high performance, productivity, efficiency, and impact while respecting work/life balance;
provision of necessary professional development and leadership opportunities to ensure the organization's continued growth;
celebration of individual and team accomplishments and milestones; and
teamwork and a high level of collaboration.
All4Ed believes these commitments will help the organization reach its goal and develop policies, resources, and tools to ensure that all students, particularly those historically underserved, have equitable access to a high-quality education that will propel them into a successful postsecondary life and career.