Schools and classrooms across the country buzzed with excitement on February 27, 2020, as thousands of educators and students celebrated the ninth annual Digital Learning Day (DLDay).
While this year's celebrations are over for now, three themes emerged from last week's revelry:
1. Innovation happens in classrooms every day!
Each year, DLDay provides a powerful venue for education leaders to highlight great teaching practices and showcase innovative teachers, leaders, and instructional practices that improve learner outcomes. But it wasn't always that simple.
When the Alliance for Excellent Education (All4Ed) created DLDay in 2012, using technology in the classroom was a new, even controversial, idea. The first DLDay focused on creating a safe place for educators to try something new with technology, give up a little control, and see what happened.
Again this year, the trending Twitter feed affirmed that innovatiion happens every day in classrooms across the country and technology is one of the many tools that make it happen. The DLDay message remains clear—innovation isn't only about technology; it's also about innovative teaching and learning through transformed pedagogy!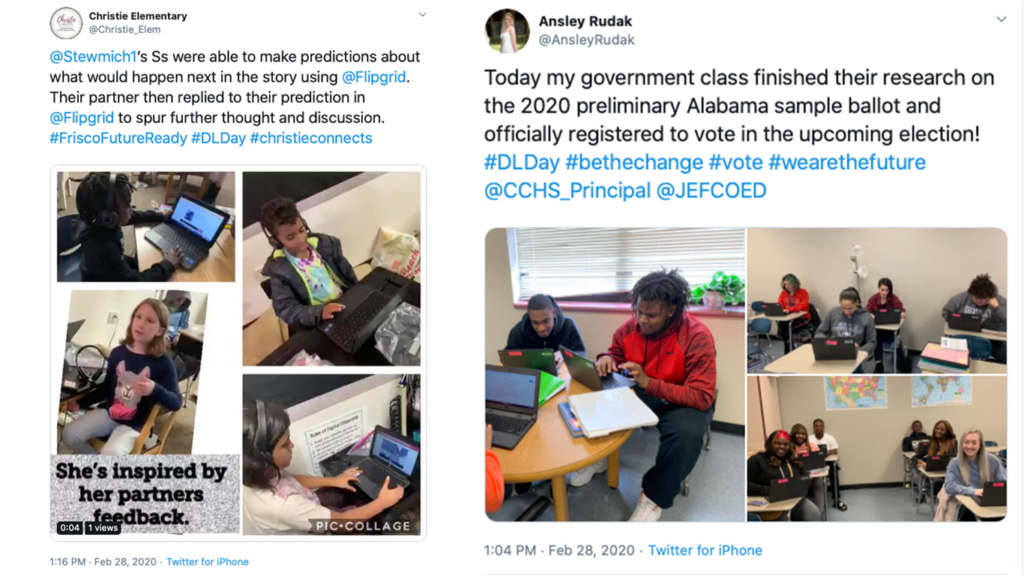 2. Digital learning is about the learner, not the device.
This year, more than 1,600 local celebrations decorated the official DLDay map, providing a window into how innovation happens every day to enhance student learning. The key words here are "innovation" and "every day" as DLDay is not simply about putting devices in classrooms. It's about how schools use those device to advance learner opportunities and outcomes.
Check out the map to see the many examples of innovative learning across our country and in your area.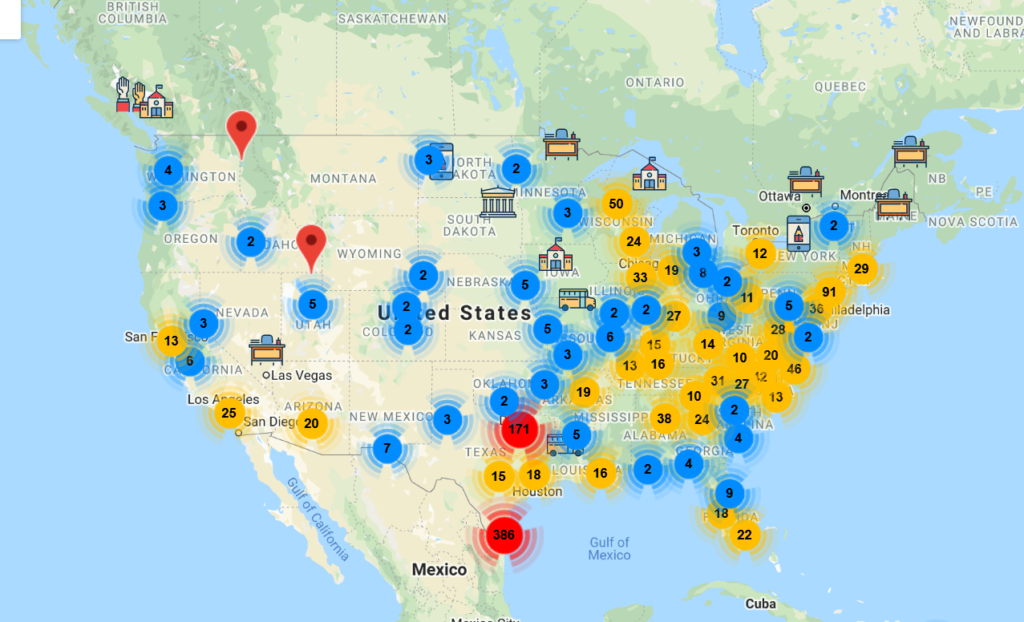 3. Schools and districts are shifting educators' mindsets, leveraging technology as a tool for learning, and being empowered to reframe learning experiences each day.
Watch the DLDay broadcast, Innovate! Every Classroom, Every Day with Digital Learning, to learn about the many success stories from schools and districts across the country. The webinar highlights innovative programs that shift the teaching and learning experience and ways that schools break down barriers to ensure that each student has access to the needed opportunities. Jessica Rosenworcel, commissioner at the Federal Communications Commission, joined the celebration to share her message of equity and the importance of connectivity.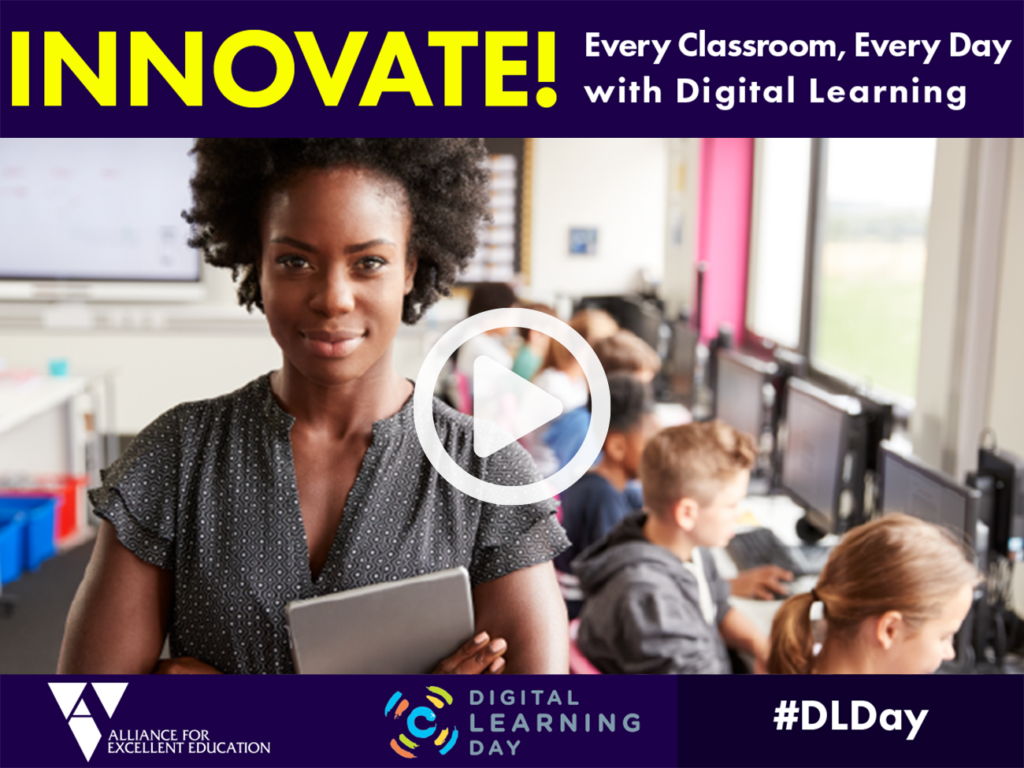 We hope you will plan an event and join us on February 25, 2021, as we celebrate DLDay's 10th anniversary! Remember you can celebrate innovation every day. Share your ideas using #FutureReady throughout the year.
Featured photo by Allison Shelley/The Verbatim Agency for American Education: Images of Teachers and Students in Action
Lia Dossin is marketing and outreach director for Future Ready Schools®.