Can technology really transform education?
Over the past decade, countless tools and programs have exploded on the education scene, presenting new ways to deliver, enhance, and assess content. However, the most popular products blur the line between supporting and replacing educators. The challenge is finding a way to delicately infuse technology into classroom instruction in a way that is not just convenient, but truly enhances the quality of students' learning experiences.
A blended learning approach, where students learn from a mix of computerized and in-person instruction, offers a promising alternative.  For a classroom teacher, the idea of transforming the very flow and function of a classroom can be a daunting task. It requires a full classroom redesign.
We know firsthand how hard this can be: We've done it.  As math teachers in DC Public Schools, we developed a blended, self-paced, mastery-based instructional model that helped us meet the unique and diverse needs of all our students.  Now, as founders of the non-profit The Modern Classrooms Project, we empower other educators to do the same. 
If you choose to make the transformations we've made, there are three major challenges you'll need to overcome — and we have some ideas for addressing them:
Challenge #1: Retaining Teacher Authenticity
With technology in the classroom, it's easy enough to sit students down in front of pre-made instructional videos with an endless stream of pre-written questions.  But is it effective? Knowing that the educator is the most important agent of change in the classroom, teachers need customizable instructional delivery models designed to retain the teachers' authenticity. When using outsourced content, educators naturally take a back seat, and students may question whether their teacher is truly invested in their education.  The rote use of technology therefore erodes at an educator's ability to build meaningful relationships with students. As math teachers, we found it nearly impossible to locate pre-made online content that would engage our students: what we found was always too hard, or too easy,  too impersonal, or too dry.
What we did instead was to create our own instructional videos.  First, we researched best practices in instructional video creation, and developed video-ready slide decks to make our content compelling.  To produce the videos we bought iPads with Apple Pencils, used Explain Everything to record our screens, and added built-in questions using Edpuzzle.  You can see an example video
This process took us time to master, but it paid off: not only were these videos targeted directly for the students we knew best, but our students loved seeing videos that their own teachers had recorded!  We were now able to deliver direct instruction through videos, without sacrificing personality or authenticity. It made a huge difference.
For more detail about the process we use to create videos, you can see The Modern Classrooms Project's Blended Instruction Guide
Challenge #2: Creating an Effective Self-Paced Learning Environment
Putting direct instruction into videos allowed students to take control of their own learning — our students now had the capacity to learn at their own paces. But this presented its own unique challenges. 
Self-pacing, a key principle of many blended learning programs, is built on the notion that some students require more time than others to learn skills. But like any academic skill, self-direction is hard and must be scaffolded for students. Otherwise, students who are great at self-management flourish, while students that aren't only fall further behind. This leads to a highly unequal classroom where successful students learn fast and independently through an online portal, while unsuccessful students fall quickly through the cracks and feel lonely and lost.
The key to cultivating motivation and collaboration in a self-paced environment is chunking. Instead of just letting students run free with their time, we let students pace themselves within each unit of study.  We set hard end-of-unit deadlines, which prevented students from falling too far behind and allowed students to reset at the end of each unit. Students could learn from their mistakes on the previous unit and start fresh with new goals and habits of mind.
This structure of self-pacing also creates a natural space for collaboration because students are free to help, or seek help from, students at different places within the unit. Coupled with activities that incorporated group work, and periodic small group and large discussions to address themes in the material, the classroom became the controlled-chaos environment of authentic learning which we sought.
For more detail about how we facilitate a self-paced environment, please feel free to use The Modern Classrooms Project's Self-Pacing Guide.
Challenge #3: Building Student Authentic Mastery
Getting students working independently using computers is one thing — but how did we ensure that students truly learned?  Many computer-based programs allow students to speed through requirements without truly mastering the content or skills they need to succeed.  We knew these approaches had the potential to increase learning gaps and expose students to too much screen time.
What we did to ensure mastery required us as teachers to truly "blend" learning — we got students off their screens!  For each of our lessons, we created written or oral "mastery checks" that students would present directly to us; only by showing mastery in this way were students able to advance to more complex content.  Students might answer standards-aligned test questions, or explain something to us in person, or complete an online quiz which we designed. What mattered was that each student truly understood the content.
To support mastery, we also instituted our own modern "3 R's."  If students failed to demonstrate mastery the first time around, we asked them to revise, with additional practice problems or videos, and reassess with a new mastery check when ready.  After achieving mastery, we had students reflect on their success, helping them grow as learners.   We emphasized mastery, not completion, and our students rose to the challenge!
For more detail about the process we use to cultivate mastery, you can check out our The Modern Classrooms Project's Guide to Mastery-Based Assessment
We'll admit it: creating this model took a lot of trial and error.  But in the end we built an instructional model that effectively harnessed the power of technology, but in a way that suited our authentic personalities as educators, and showed our students how much we cared about educating them. Redesigning classrooms to solve blended learning's challenges took work, but the results were well worth it.
Today, as founders of The Modern Classrooms Project, we use these lessons to train and support educators as they create blended, self-paced, mastery-based classrooms of their own.  We hope you'll join us on the journey to creating better learning experiences for all.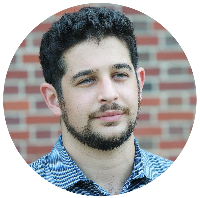 Kareem Farah earned a B.A. in Finance from Washington University in St. Louis and M.A. in Secondary Education from Johns HopkinsUniversity. He has spent the past 6 years teaching in schools that support highly diverse student populations from low-income communities. Kareem was awarded the 2018 DC Public Schools Award for Classroom Innovation for his blended, self-paced, mastery-based approach to teaching and learning. He is now the founder and executive director of The Modern Classrooms Project. Find him on twitter @Kareemfarah23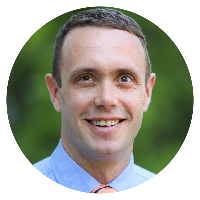 Robert Barnett is the co-founder and Chief Operating Officer of The Modern Classrooms Project.  He has taught math, entrepreneurship, computer science, and law in the United States and Switzerland, and has written about education for Education Week, The Washington Post, and Washington City Paper. A native of Washington, DC, he is a former City Year corps member and holds degrees cum laude from both Princeton University (A.B.) and Harvard Law School (J.D.). 
Photo credit: The Modern Classroom Project