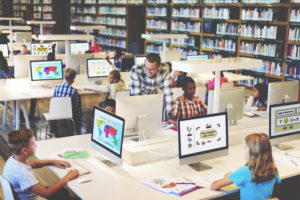 This is a question I've been considering for many years, both as a teacher librarian and more recently as a district leader. In my recent TEDx talk entitled "Changing the Conversation About Librarians," I explored both the past and future of school librarianship based on my experiences and the emerging leadership of librarians in Vancouver Public Schools (VPS) in Washington. Superintendent Steven Webb uses the term "ubiquitous leadership" to describe what librarians are doing to support future readiness in VPS. This leadership has been highlighted in the following publications:
As a Future Ready Schools® (FRS) district, VPS has long been focused on preparing students for both the dynamic now and the evolving next. In addition to deploying digital devices, content and services, the district is exploring the necessary instructional shifts to prepare FRS graduates by asking the following questions:
How can we build both digital citizenship and digital leadership?
How can we move from consumption to increased creation by students and teachers?
How can we develop teachers as designers of rich educational experiences for students?
How can we develop students as owners of their learning?
The answers to these questions will require shared vision leadership among teachers, administrators, and staff. At VPS, teacher librarians are not only part of the conversation, they are involved in the work and leadership as we seek solutions to these and other challenges.
I am very excited that in the coming year, I will be working with the Alliance for Excellent Education as the Future Ready Librarians lead while continuing my work at VPS. As the Future Ready Librarians lead, I will be working with districts and partners to define ways librarians can support FRS districts while helping librarians become more Future Ready themselves.
To date, VPS has identified specific ways librarians can work alongside district leaders in support of FRS goals. This document explicitly connects the FRS "gears" to how librarians can lead, teach, and support local district objectives. In the coming blog posts, we will be highlighting these connections as well as stories of success from other FRS districts. For more information about Future Ready Librarians, complete the short form at futureready.org/librarians.
About the Authors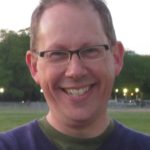 Mark Ray
Mark Ray is currently Chief Digital Officer for Vancouver Public Schools and Future Ready Librarians Lead. A 20-year teacher librarian and instructional technology facilitator,  Mark was the 2012 Washington State Teacher of the Year and named a National School Boards Association "20 to Watch" in 2015. His work has focused on digital learning, professional development and re-imagining school librarians and libraries.