An Inside Look at Strategies for Supporting Student Mental Health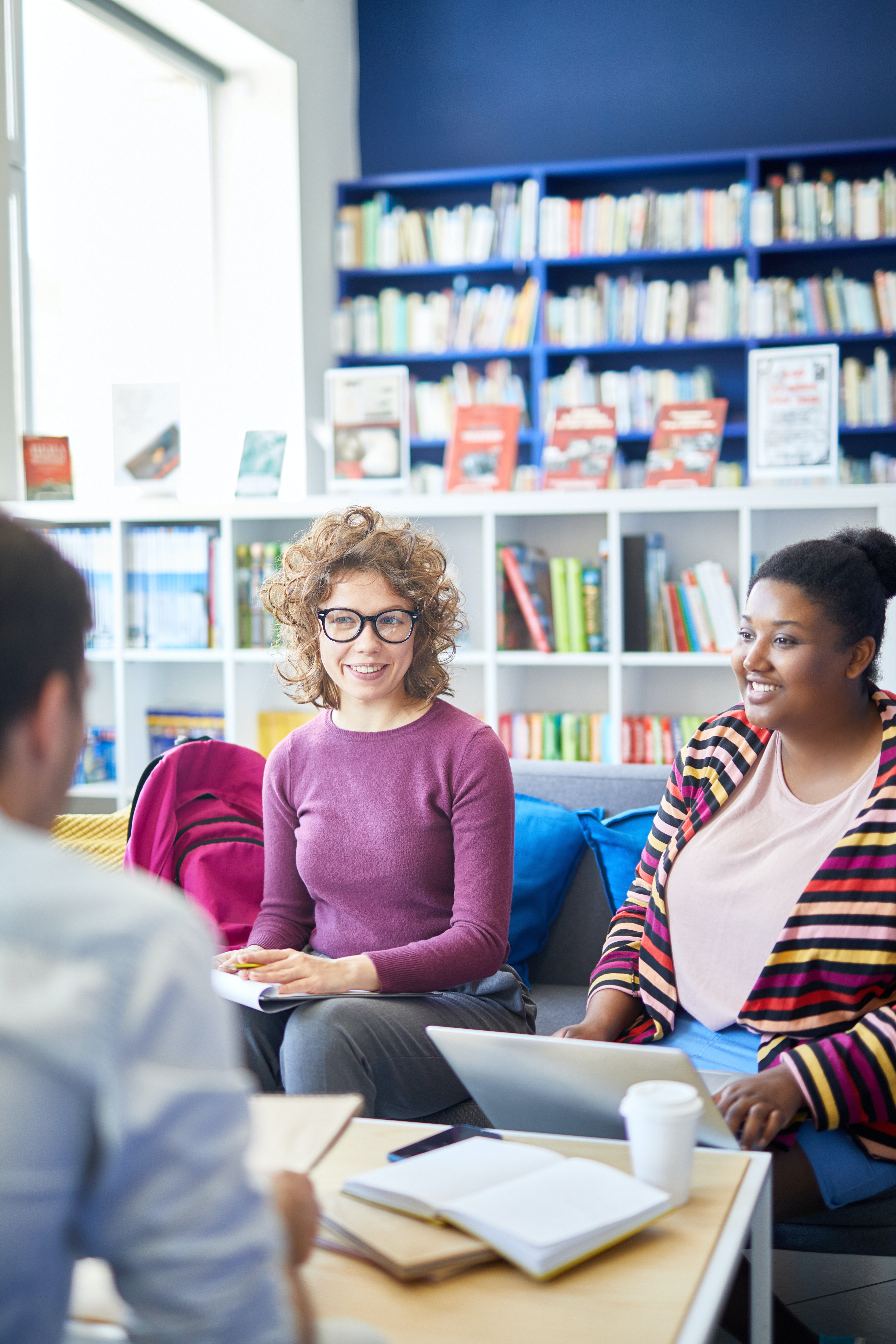 Collaborative Leadership Tips
Years from now, when the history books are rewritten to include this most recent period in time, there's little doubt the extraordinary measures educators had to take and the incredible resilience they displayed will deserve a bold highlight. The past few years have entailed teachers and administrators expanding comfort zones and reaching further into the community than ever before to keep learning moving forward. Whether lobbying state and federal officials, dropping off meals to student homes, or teaching virtually from their kitchen tables, educators have worked tirelessly to support our nation's students. As Future Ready Schools is able to shine a light on stories that inspire, few have negotiated as many sequential if not concurrent challenges as one Midwestern school district has in the past few years.
It's been said, "A leader is a dealer in hope," and this notion perfectly personifies the leadership team of the Neosho School District (NSD) in Southwest Missouri, which has been a beacon of hope for its community while navigating a myriad of tragedies. The leadership team has spent extensive time sharing the vast lessons learned on their journey, many of which are outlined in this case study.
NSD serves the families of nearly 5,000 students in 10 schools across their working-class community. With a diverse student population and many being of lower socioeconomic status, NSD staff are well aware of many of the life struggles their students bring to the classroom every day.
The NSD administration is a formidable staff of educators with heart. They have continuously demonstrated resilience in the face of adversity on behalf of not only their students, but each other as well. Such culture is desirable, even if the testing of that resolve isn't. Goodman Elementary Principal, Samantha Hamilton exhibited her grit and character time and again across the better part of the past decade since she earned her administration license and took over the school with a singular focus. Goodman shared, "The goal was to create a school I'd be proud enough of to send my kids to." Now in the fourth building of her principalship, and with her own children registered, she cites the collective support of her evolving team and community towards achieving that goal — but it wasn't easy getting there.
PRE-COVID CHALLENGES
On an April evening in 2017, a tornado passed through the Goodman area, touching down only fifteen minutes after the after school program at Hamilton's elementary school had adjourned. Learning her school had been demolished by the storm, Hamilton recounts that moment in time as galvanizing her education leadership philosophy to stay committed and see the community through this tragedy. Even the most significant of leadership challenges can create immense opportunity.
After assessing the damage and confirming all students and staff were safe, Hamilton reached out to officials in nearby Joplin, Missouri, a town that had recovered from a devastating tornado in 2011, to seek support and guidance. They had the remaining weeks of the 2017 spring semester and a single summer to recoup before the launch of the new school year that August.
Assessing her options, Hamilton pitched an idea to move the school to the wrestling gym in the former recreation center attached to the district's central office. Over the weekend, they divided up the open space into thirds with bookcases and filing cabinets to create learning spaces and were back to school the Monday following the tornado. Community donations poured in and the Goodman team taught for the rest of the year with support to resupply the makeshift elementary school. Aside from basic learning materials, this also included an impromptu "preschool & puppies!" program to help students (and teachers alike) contend with the emotional shock.
In spite of the quick rebound, Hamilton stated, "Coping with the aftermath — nobody was prepared to deal with the high level of emotion that was going to come" from the devastation. As she looked ahead to the coming school year, with no permanent building solution yet in place, turnover became her latest struggle. Hamilton led the way towards "thriving instead of only surviving," as she put it. They worked hard to overprepare in order to ensure the students were stable, but Hamilton says the real takeaway was making sure the teachers were cared for after losing their classrooms, too. In all, Hamilton lost seven of her 40 teachers over the summer of 2017 due to the emotional distress that followed the devastation.
That summer, the Goodman team moved into the 7th grade end of Neosho Middle School as older students and their staff moved into a new building that had been under construction during the same time period and wasn't affected by the tornado. She credits her returning team for doing their best and adapting to yet another learning space, as well as the temporary funding used to furnish and equip the space for their elementary students. However, she makes a point to highlight a change in district leadership as instrumental to renewing her energy and focus.
An NSD native himself, newly appointed Superintendent Jim Cummins provided both practical and emotional support to the Goodman team as he proceeded with plans to replace the demolished elementary school. In the meantime, Hamilton and school counselor Tracy Clements did their best to support an overtaxed team as the school year gained momentum. Both Cummins and Hamilton kept their attention on the needs of their team, but Clements herself was focused on Hamilton.
Clements knew her teammate and friend couldn't continue at the pace she'd been managing, and leaned in to ensure Hamilton was affording herself the same care she provided for her teachers. Together, this servant leadership approach protected administration from its own burnout and opened up new avenues for other staff to also get the needed support.
Like his mentor and leader Jim Cummins, Assistant Superintendent Nathan Manley's approach is grounded in his faith and the philosophy of "walking in purpose." Speaking broadly about their culture, Manley said, "Even if it makes us uncomfortable, we still have to ask the questions." Together, they approach NSD with an aligned vision of servant leadership — one courageously comfortable with discomfort. Since they both started working together at nearby Seneca R-VII School District, they've cultivated an approach to leading a team of like-minded education professionals at NSD to feel supported and be effective in spite of setbacks.
Talking about the need to become comfortable with making mistakes, Manley said, "We're going to honor it, we're going to learn from it, and keep heading towards our goal." He continued by explaining his philosophy: "Leaders can't lead if they don't know what they believe and can't see how to get there," Manley said. "We have such a responsibility, even if it's hard. We have to confront these hard things for our kids because there are a lot of people struggling and hurting right now. How do you connect kids with the right resources if you're not willing to have those conversations?"
At the time, Hamilton was in the middle of her doctoral work in education leadership and saw the opportunity to use her academic research to better understand how trauma impacts a community and what role the local schools can play in creating a healthy culture for addressing trauma. Hamilton kept her expectations and standards set high, and knew she had to do what was necessary to rebound and model that for her teachers and support staff. She helped the team at Goodman navigate other challenges (including an HVAC system failure that ruined the newly acquired furniture for their temporary classrooms in the middle school). By the end of the '18-'19 school year, the newly constructed Goodman Elementary school was completed with modern affordances and finally ready for the battered team to start afresh. They all enjoyed the new space for the first semester.
Then in 2018, Hamilton contended with the tragedy no education leader hopes to encounter with a student suicide. She credits the support of Clements in helping the learning community to move forward in a healthy manner. This incident would eventually lead to Clements being charged to build a new system of support for the district to better contend with the unthinkable and tragic possibilities and make certain all staff were trained accordingly, yet challenges for the district persisted in other areas.
COVID ERA CHALLENGES
After emerging from yet another tragedy and finally feeling some sense of normalcy, the 2020 global COVID pandemic struck. Similar to most schools in the US, the pandemic closed the brand -new school doors of Goodman Elementary. Students and teachers left for an early spring break expecting to be back in a couple of weeks, only to keep the doors closed for the remainder of the school year.
Aligned with the struggles of most educators at the time, Hamilton and her team had to adapt to a learning-from-home model. The prior tornado ordeal had already helped the Goodman crew adapt to newer practices and understand the need to be flexible. Regarding the shift to the COVID restrictions and all the necessary experimentation, Hamilton said, "My teachers knocked it out of the park, adapting to the challenge, unafraid to fail on those early attempts." Hamilton herself encouraged the experimenting and modeled the owning of mistakes and recovering to try a new method until they were successful.
In support of his principals in all buildings, Manley said about this culture shift, "Anything we expect to see in a classroom, we have to model first. So what does that mean for us as leaders?" They reoriented their professional learning delivery to reflect their values of authentic assessment by converting training sessions to a project-based learning model, all while knitting together the components to make NSD an effective online learning community.
"In March of 2020, we had a complete virtual learning experience ready to go within 48 hours. In Southwest Missouri, we served kids better virtually than anyone else because we first answered the driving question," Manley proudly reflected. He's now working on his doctoral dissertation focusing on project-based learning being best for both educators and learners alike. Such glimmers of hope in trying times for employing the right practice with the right tools were critical to NSD's progress.
Like many school districts, it was only a matter of time before COVID hit the NSD community directly, claiming the life of one of their elementary school counselors. "That was one we were not prepared for as a staff, by any means," Hamilton said. "This made COVID very real for them. The trickle down effect from that was just huge."
Yet, through another tragedy, Hamilton kept her focus. She had been studying emotional triggers with some of the district school counselors, and continued to influence the community culture towards one of gratitude in spite of sorrow. She sought her own support and translated theory into action by constructively responding to the new landscape and all the threats. The Goodman community in particular rallied around her "Beyond 8 to 3" program, a community service to provide families with basic life skills that were identified as affecting students. Parents and guardians could learn everything from basic hygiene skills to food security. While these social service efforts were ramping up and well-received, so were the district's efforts to put sophisticated technology into place to help address other challenges.
"Jim said, 'we have to build healthier humans,'" Hamilton stated. "I have nothing but respect for Jim Cummins and his leadership; when he arrived, everyone knew we had an issue with suicide and this was the first time a leader said we have to do something to address it with honesty and candor."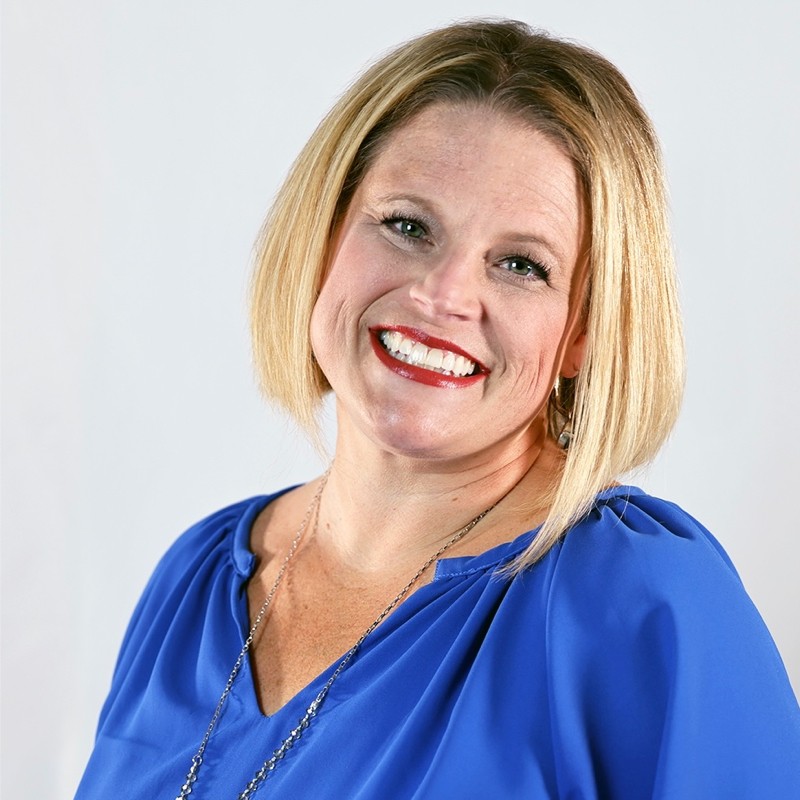 Samatha Hamilton
Principal, Neosho School District (MO)
"Jim said, 'we have to build healthier humans,'" Hamilton stated. "I have nothing but respect for Jim Cummins and his leadership; when he arrived, everyone knew we had an issue with suicide and this was the first time a leader said we have to do something to address it with honesty and candor."
Cummins appointed Clements to build a system and provided her with the support to put that system in place.
SEEKING SOLUTIONS
Exploring all possibilities, Clements brought forward a partnership with GoGuardian at her technology director's suggestion. Hamilton and other administrators saw the suggestion as promising, and Cummins took it to the school board for consent. Though skeptical of the technology's claim to help humans be more effective in providing interventions for at-risk students, Clements led the implementation on the NSD side of the partnership and started to see the potential for the students on her caseload. It didn't take long for the board to see the solution as a worthy investment in protecting students' lives.
GoGuardian's Beacon solution analyzes content of students' online work on school-issued devices and, through an intentional process, provides alerts to select qualified administrators. Clements recounts one of several instances where a desperate student was searching self-harm methods on her school device from home. Upon receiving the alerts, Clements immediately drove to the student's house and was greeted at the door by the student who, when asked if she knew why Clements was there, said, "It worked. I didn't think it would." The student wasn't on Clement's "at-risk" list, underscoring the importance of how Beacon revealed the need for an intervention. Clements was able to assist the student and see her through a trying time with the right supports.
CONCLUSION
As she has actively nurtured the culture in NSD writ large, Hamilton said, "GoGuardian has helped provide a level playing field for having vulnerable conversations that have led to life change and transformation." GoGuardian's alignment to NSD's mission and vision is quite obvious to Manley who said, "Beacon's that big piece aligned with that leadership philosophy." Clements added, "Kids are more honest with their devices than they are with each other."
This early incident serves as only one of many examples that Beacon, aligned with what Clements declared a personal calling to see these sorts of supports in place in every community, prompted her to leave NSD to work full-time for GoGuardian. Though she left the district, she stayed in the Neosho community and continues to support Neosho along with others.
Manley said, "Beacon is a great tool, but….When I think about our most valuable tools, it's our people," a sentiment echoed by Cummins, Hamilton, and Clements alike. NSD has benefited from the professional support of GoGuardian's solutions and services. Newton County has benefited from the commitment of educators like those leading NSD. Manley also said, "It's when you constantly do what's right for kids that keeps the Neosho team moving forward." All truly means all to them and it's not a catch phrase — it's a lifestyle for these Southwest Missourians.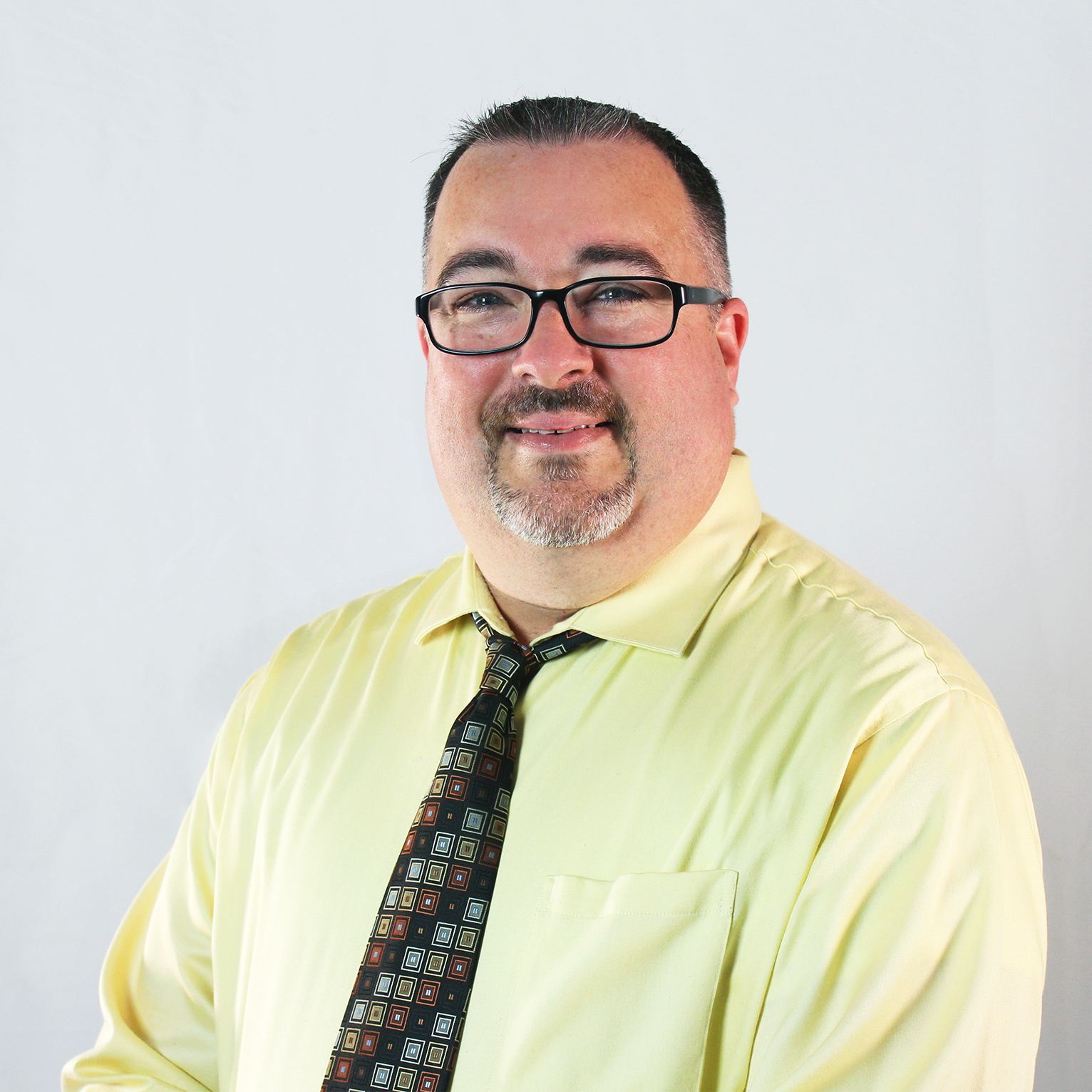 Tal Clubbs
Social Worker, Neosho School District (MO)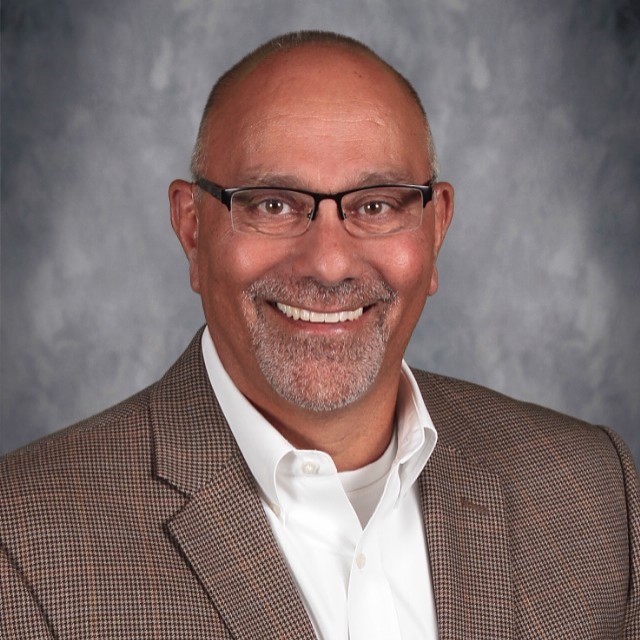 Dr. Jim Cummins
Superintendent, Neosho School District (MO)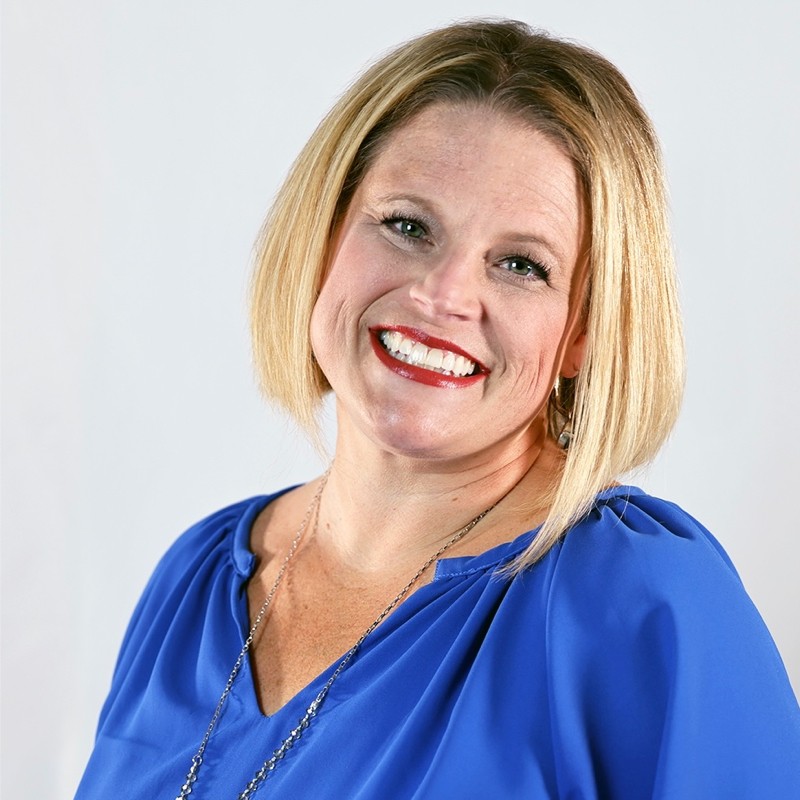 Samatha Hamilton
Principal, Neosho School District (MO)
This district profile is generously supported by our partners at GoGuardian.
To learn more about GoGuardian, visit: https://www.goguardian.com/