Building community partnerships (one of the seven gears in the Future Ready Framework) has been instrumental in supporting Bristol Township School District's transition to student-centered learning. Through partnerships with Digital Promise—a Future Ready Schools® (FRS) founding partner—and the Verizon Foundation, Bristol Township launched a one-to-one student-to-device initiative at its two middle schools in 2015. Now, through a partnership with T-Mobile, the district is poised to expand the one-to-one initiative to its high school in January 2020 and its three elementary schools next school year.
Bristol Township is one of twenty-four districts that belong to the FRS West Virginia and Pennsylvania collaborative. The collaborative project provided customized support to participating districts in Pennsylvania and West Virginia earlier this year as district leaders pursued the FRS free five-step planning process and developed individual plans for implementing student-centered learning.
"Being part of the collaborative allowed us to revisit what we were doing and align those initiatives with the [Future Ready gears]," says Bristol Township Superintendent Melanie Gehrens.
Bristol Township, located in eastern Pennsylvania near the New Jersey border, serves 6,348 students, two-thirds of whom come from economically disadvantaged families. The school district first joined the FRS network in 2017 after attending an FRS leadership institute in New Jersey. Attending the institute "was the spark that ignited our transformation," Gehrens says. At that time, the district already had begun to implement some student-centered approaches at its middle schools. "Getting involved with Future Ready Schools® was our attempt to get the high school involved," Gehrens explains. "Then we realized that [the FRS process] was broader than just high school. It was districtwide so we started to move things districtwide."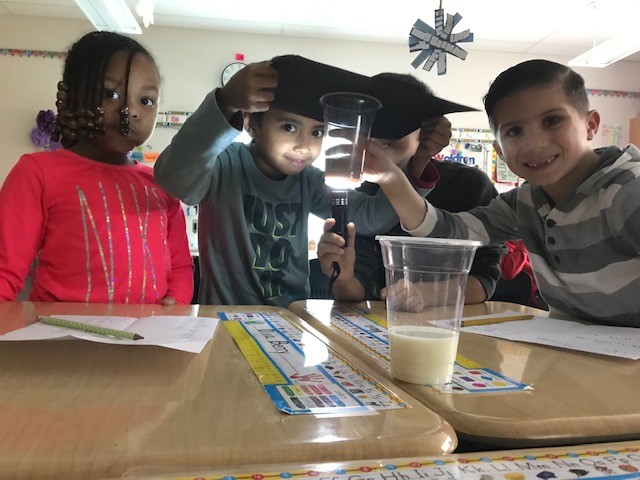 Today, Bristol Township offers innovative technology-enhanced learning experiences and project-based instructional approaches at all grade levels, evidence of how the district has transformed its approach to the Future Ready gear of curriculum, instruction, and assessment. For instance, elementary students engage in cross-curricular problem solving through Define STEM, a framework that allows students to explore real-world situations in science, technology, engineering, and math (STEM) careers. Meanwhile, middle school students participate in courses on design and modeling, automation and robotics, and app creation through Project Lead the Way (PLTW), a curriculum framework that exposes students to engineering and computer science through engaging hands-on learning opportunities. This school year the district also added a course called "innovators and makers" for eighth graders through a partnership with the Verizon Foundation and Arizona State University. High school students likewise can pursue additional PLTW courses in integrated pathways that prepare students for careers in engineering, computer science, and biomedical sciences.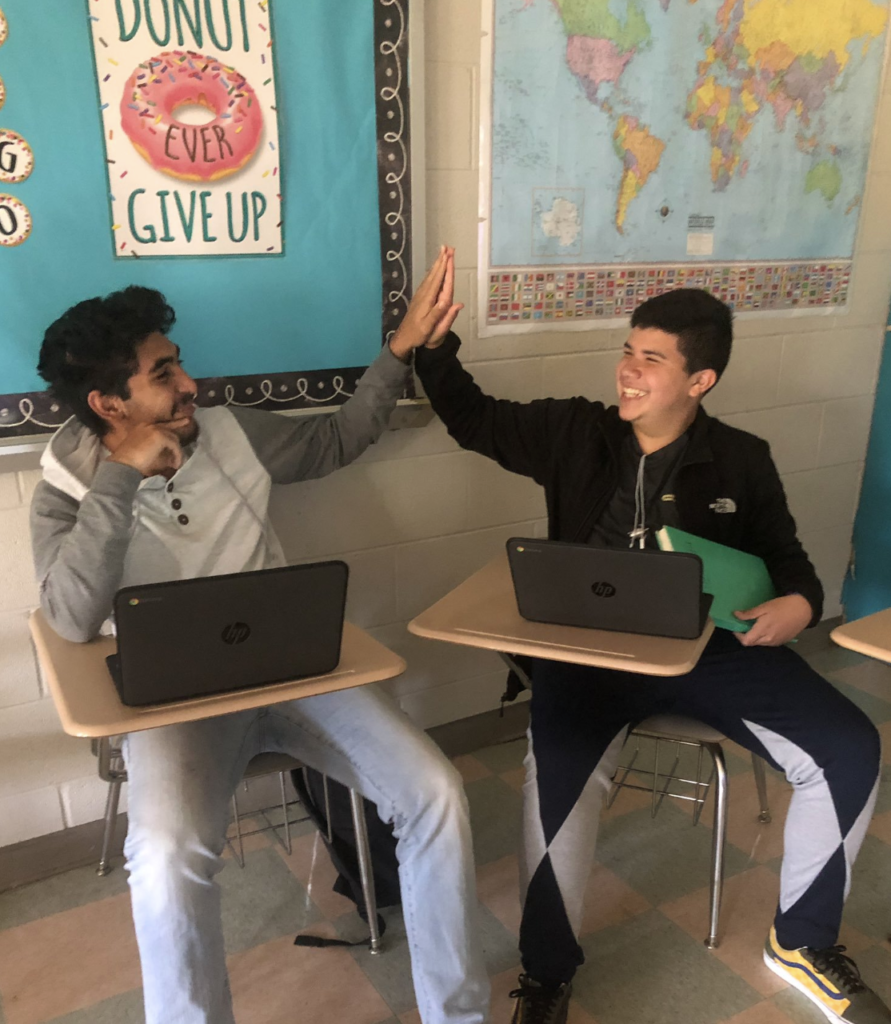 Transforming the curriculum required the district to rethink its use of space and time and provide the robust infrastructure to support the shift to digital learning strategies, two other gears in the Future Ready Framework. The district began by consolidating its original nine elementary schools into three new buildings in 2015. Each of the new elementary schools has two separate wings (one for kindergarten through second grade and one for third through fifth grades) joined by a shared gymnasium, cafeteria, and media center in the middle. Each elementary school also now has wireless internet access to support the impending transition to one-to-one computing; a STEM-themed makerspace equipped with iPads and robotic kits; and "learning stairs," wide staircases that provide additional open space where students can gather to collaborate. The district also retrofitted the high school to support wireless internet access, is building a new makerspace, and is transforming the high school library into a new media center. Once complete, the high school makerspace will include 3-D printers, a laser engraver, a computer-operated router, vinyl cutter, and a variety of robotics equipment. Meanwhile, the redesigned library, which is based on a design that students developed in the engineering, design, and development capstone course, will feature movable glass walls to create flexible meeting spaces when the renovation is finished.
At the middle schools, students also have access to a makerspace outfitted with 3-D imaging tools and printers, laser and vinyl cutters, video and sound production equipment, programmable robots, and virtual reality and augmented reality simulators. Students use the makerspace tools to demonstrate their learning through student-initiated projects that solve real-world problems. For instance, students at Franklin D. Roosevelt (FDR) Middle School organized a project to monitor cut-through traffic patterns in the school parking lot. After analyzing the data about the number and speed of vehicles cutting through the lot, students shared their findings and safety concerns with school administrators and school board members. Then they contacted local businesses to donate and install a parking lot gate to alleviate the problem.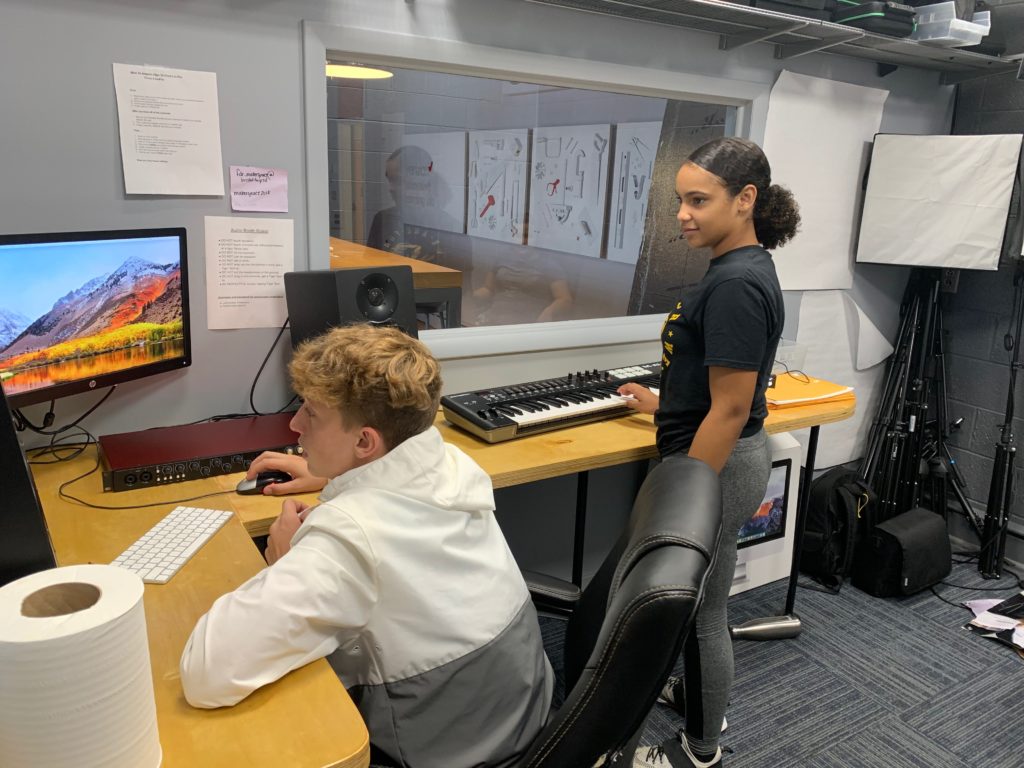 The district also relocated the main district office into one of the old elementary school buildings and is refurbishing the former office space into a new middle school to replace the existing structure for FDR Middle School. Although the district still needs to refine the design for the renovated space, Gehrens says that the district team wants to create a learning environment that provides more open space for the middle schoolers to collaborate and work outside of traditional classroom spaces. District leaders plan to include student input on the design as much as possible, like they did with the high school library redesign.
"It's important to include students in the planning process, in the distribution process, in the implementation process, and in the communication [of any new initiative]," says Audrey Flojo, Bristol Township's state and federal programs coordinator. "They have great ideas. They are willing to take risks and once they are empowered, it's amazing what can happen."
Photos provided by Bristol Township School District.
To read more success stories from the FRS West Virginia and Pennsylvania collaborative, visit futureready.org/ourwork/wv-pa-collaborative/.
Kristen Loschert is editorial director at All4Ed.