The mission of Avonworth School District in western Pennsylvania is to "empower students through authentic experiences to become creative, innovative thinkers." To fulfill that mission, the district embarked on a strategic planning process to determine what is most important for the district's 1,856 students to learn and how they should learn it. Through that process, the district identified three focus areas to make learning more engaging for students: (1) personalized learning, (2) project-based and interdisciplinary learning, (3) and use of space and time. Those focus areas demonstrate the district's alignment with the Future Ready Framework, keeping personalized student learning at the center and emphasizing creative approaches to the framework's gears of curriculum, instruction, and assessment and use of space and time.
"We have been a district that has been striving to think about what is the best route for us to take to ensure our students have a fair shake out there to be viable participants and citizens, but we also want them to enjoy the school experience," explains Avonworth Superintendent Tom Ralston. "A lot of this is about thinking about tomorrow, but a good bit is about thinking about today. If students are not engaged in school today, what happens tomorrow really doesn't matter."
Avonworth is one of twenty-four districts that belong to the Future Ready Schools® (FRS) West Virginia and Pennsylvania collaborative. The collaborative project provided customized support to participating school districts in southwestern Pennsylvania and West Virginia earlier this year as district leaders pursued the FRS free five-step planning process and developed individual plans for implementing student-centered learning.
Avonworth, which was one of the original 100 districts to sign the Future Ready Pledge during a White House ceremony in 2014, began its strategic planning process in 2017. As a result of that process, Avonworth district leaders integrated project-based learning across the curriculum at its four schools, focusing on authentic projects that allow students to solve real-world problems with community partners—evidence of the district's focus on the Future Ready gears of curriculum, instruction, and assessment and community partnerships. For example, through a partnership with the Senator John Heinz History Center in Pittsburgh, eighth graders at Avonworth Middle School created projects about the Vietnam War based on interviews with actual Vietnam War veterans. Eighth-grade students also worked with the Allegheny County Sanitary Authority on a water-quality project designed to reduce the impact of storm water runoff pollution on the area's three rivers.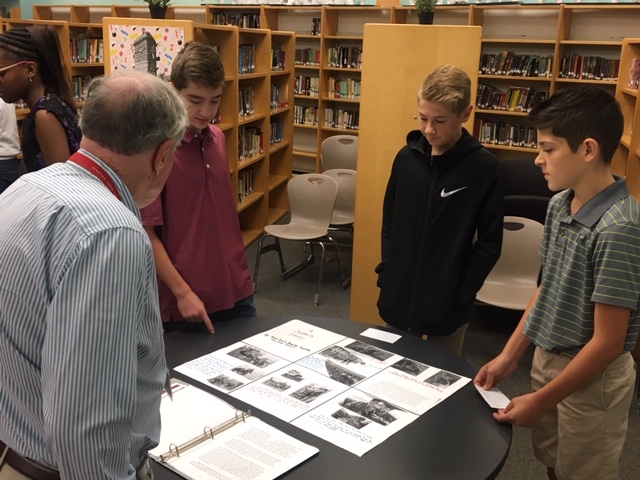 "Our students have an authentic audience as much as possible," says Jeff Hadley, Avonworth's assistant superintendent. "The kids understand that they are not just doing a project for the sake of doing a project. They are engaging with the community."
Additionally, the district implemented an interdisciplinary approach to instruction at its middle school and high school that combines English and social studies course work into a single class cotaught by two to three teachers. Students in seventh grade now take a combined class on English and world cultures, while eighth graders complete a combined course on English and civics. Meanwhile, the high school offers a combined English-geography class and English-history-art class to ninth and tenth graders respectively. To accommodate this new integrated approach to instruction, the district removed the walls between some of the classrooms at both schools to create larger learning spaces. Teachers also added moveable tables to allow them easily to reconfigure the rooms, as well as rugs, comfortable furniture, calm paint colors on the walls, and colored sheers over the lights to create a more comfortable learning environment.
In addition to transforming the physical learning space, district and school leaders also redesigned the district's approach to instructional time. The change started in School Year (SY) 2017–18 by shifting the high school start time from 7:15 a.m. to 8:00 a.m. after receiving community input that the original time was too early to support effective learning. Then, the high school abandoned the traditional eight-period schedule in SY 2018–19. The high school day now starts with a forty-five–minute block known as "lead time" during which students can connect with each other and with teachers or work independently. From there, the school day operates on a flexible modular schedule where students take some classes daily for forty-five minutes and other classes every other day for eighty minutes. The new modular schedule also accommodates free blocks that allow students to leave early to participate in internships or afterschool jobs.
Ralston acknowledges that parents and community members initially expressed resistance to the district's new instructional approaches. Through meetings with the community and expositions that allow students to share their projects with school visitors, parents and community members now understand and support Avonworth's innovative approach.
"Everyone has gone to school, so they have these concepts in their heads from their experience that school is supposed to be this traditional rite of passage, not so much about enjoying the process but just getting through the process," Ralston says. "Once we had those expositions and parents could see the work students were completing, once they could see the projects and the level of complexity, that did a lot to convince people that we were on the right track."
Additionally, Avonworth's school board supported the district's new instructional vision from the beginning, helped garner community support, and fostered a culture of collaborative leadership throughout the district—the overarching gear within the Future Ready Framework.
"We have all our stakeholders on the same page—a fantastic school board that supports us, teachers who are open to trying new things and thinking differently, … administrators who are tireless leaders and are excited to carry change forward," Ralston says. "The change has not been easy, but as an organization this is something that has brought us together and made us closer."
Photos provided by Avonworth School District.
Kristen Loschert is editorial director at the Alliance for Excellent Education.