President
Former West Virginia Gov. Bob Wise is president of the Alliance for Excellent Education (the Alliance), a nonprofit organization that has become a national leader for reforming the nation's high schools so that all students graduate from high school prepared to succeed in college and a career.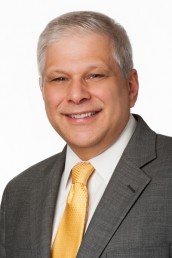 Alliance for Excellent Education, Governing Board Chairman
Dan Leeds is founder and president of the National Public Education Support Fund, which organizes the Education Funders Strategy Group, the Partnership for the Future of Learning, and the Education Justice Network. He chairs the Alliance for Excellent Education (All4Ed), which he helped found. In addition to these organizations, his extended family (Leeds and Jobin-Leeds) launched the Schott Foundation for Public Education and the Institute for Student Achievement.
President's Policy Council
The President's Policy Council is a group of advisors to the Alliance that includes some of the most respected thinkers in the nation on issues related to improving the achievement and attainment levels of students in the secondary grades – students who are too often overlooked in the national debate about improving schools and the country's educational system.