Year in Review: Alliance's Top Blog Posts of 2014

December 19, 2014 09:00 am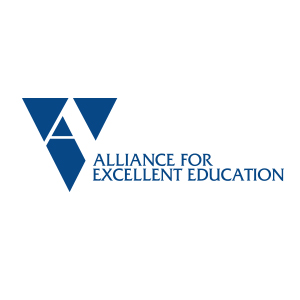 As the year comes to a close, the Alliance is taking a look back on its most talked about – and Tweeted – High School Soup blog posts. Over this year, the Alliance debuted several blog series, such as our Future Ready Series and Common Core Equity Series, both featuring the voices of education experts from across the U.S. as well as those here at the Alliance. In addition, High School Soup featured guest blogs on topics such as education technology, deeper learning, and linked learning. In this blog post, we're listing the top five of 2014.
---
5.    Joshua Delaney, a former policy intern at the Alliance, gave his insights to what it was like teacher with the Common Core as a former metro-Atlanta high school algebra and special education teacher. In August, Josh's blog Lessons One Teacher Learned About the Common Core was featured as part of the Alliance's Common Core Equity Series focusing on the implementation of the Common Core State Standards and struggling students. In his post, Delaney challenges anyone who is unsure about the Common Core to read the actual standards and ask whether they represent anything that a child should not be expected to learn and do.
4.    School Supplies, Facebook and the Common Core made a huge impact on readers as part of the Common Core Equity Series. In this September post, Tom Murray, the State and District Digital Learning Policy and Advocacy Director at the Alliance, relays a conversation he overheard in the checkout line between two moms about the Common Core State Standards. Sadly, most of their information was based on something they read on Facebook. Using that conversation as a jumping-off point, Murray reflects on the tools and technology used to prepare students in past decades compared to the incredible work he's seeing today.
3.    Following the October webinar, Ensuring Readiness to Teach: EdTPA Support and Assessment which attracted a nationwide audience, Alliance Senior Fellow and webinar moderator Mariana Haynes discussed more questions posed by the viewing audience surrounding the topic of EpTPA, the performance based assessment that shows how teacher candidates develop and evaluate student learning and support the Common Core State Standards in the classroom. Covering everything from the validity of EpTPA to the benefits of states having a uniform assessment for teacher development and evaluation, Haynes lends her expertise to growing discussion around assessments and accountability.
2.    In the debut blog for the Alliance's Common Core Equity "Core of the Matter" Series, Charmaine Mercer, vice president of policy and advocacy for standards, assessments, and deeper learning at the Alliance, lays the foundation for the increasing popular posts. Mercer kicked off the series in May, sharing her own thoughts on the promise of Common Core and the areas that need the most attention to ensure that they do become a promise kept to historically underserved students. Mercer talks about what must be done to ensure that all students succeed against the new standards, suggestions that include open communications between educators and policymakers. She writes, "We must make sure that community organizations and members are doing all they can to support students in this challenge."
1.      A classroom environment plays an important role in how a student learns. Everything – from colors, to themes, and desk/table set up should be considered by teachers when it comes to the best way to design a learning space that supports achievement for all students. In October, Tom Murray, the State and District Digital Learning Policy and Advocacy Director at the Alliance, gave his Six Keys to a Classroom Makeover, an informative 'how-to' blog that tops our list for the Most Popular of 2014. Following the webinar, Redesigning Learning Spaces: Creating Brain-Friendly, Blended Learning Environments, Murray laid out for teachers and educators alike the redesign ideas that became themes during the discussion. Murray points to student voice, comfort and flexibility, decluttered space, redesigning on a budget, aesthetics, and thinking beyond the classroom itself the top ways for redesigning a classroom into one that considers brain research, gender, and digital impacts on learning.
Stay tuned for even more great blogs from great education leaders in 2015!