Why We Need to Stop Questioning State and Local School Leaders' Courage on ESSA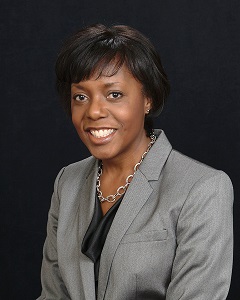 Since the passage of the Every Student Succeeds Act (ESSA), policy organizations and funders have raced to create resources, tools, and fact sheets to help state and local school leaders understand what the new law requires and the innovation opportunities it offers. Leading up to ESSA's passage, and even in the immediate months afterward, there was an air of celebration as national, state, and local organizations and the media heralded the devolution of power back to the states.
Lately, however, that tone of celebration has become more muted as only a handful of states openly have declared their intent to adopt or implement some of the new opportunities ESSA affords, such as the innovative assessment pilot. For some, the relatively small number of states making bold commitments signals that states lack the courage to lead this new era of education reform. The conversations then often turn to the development of strategies to "help" state leaders who may not fully grasp the magnitude of this critical moment.
As a former state and school district leader, I do not believe that courageous leadership is measured simply by what one says and how quickly one says it. Courageous leaders are thoughtful and take calculated steps before announcing intent. Courageous leaders know that while ESSA offers new opportunities they should not rush to issue press releases about their plans for change.  Building coalitions and consensus are more important than pulling out the bully pulpit.
For those who worked hard to get ESSA passed, it may appear that things are crawling at a snail's pace; however, we must remember that states and districts spent ten years reforming their schools under the prior education law, No Child Left Behind (NCLB). Under NCLB, nearly every state either adopted or adapted new or existing academic standards and systems of assessment and accountability. Instead of adopting anything else new under ESSA, some states may choose to fine tune the work they began under NCLB, instead of starting over. With more than thirty-one states welcoming new state school chiefs and numerous others facing new leadership on their state education boards and in their state legislatures, I can understand the hesitation of newly elected or appointed state schools chiefs to "get out ahead" of their boards, their educators, civil rights and advocacy groups, and their families. These state leaders also are very aware of the upcoming presidential election, competition for critical seats in the U.S. Congress, and the uncertainty about who may be the future U.S. Secretary of Education.
I will never forget the words of warning I received from a high-ranking leader in the New York State Senate early in my tenure as an assistant commissioner at the New York State Education Department's Office of Higher Education. After I presented the plan for teacher and leader educator reform initiatives, he stated, "I hope you own a flak jacket." References to explosives aside, I didn't, and I worked hard to build multiperspective working groups and strong coalitions with stakeholders.
Therefore, I can understand why so many state schools chiefs are spending more time on listening tours—not speaking tours—engaging stakeholders, while the U.S. Department of Education works to issue guidelines around how to implement ESSA. I also can understand why state leaders are working incredibly hard behind the scenes with their cabinets, reflecting on where their schools have been and identifying the "right for them" opportunities within ESSA that will improve teaching and learning for all students.
In our enthusiasm for the end of NCLB and the emergence of ESSA, we should be careful about rushing to judgment about what state leaders aren't saying yet. Those of us working at the national level should be strategic partners, provide technical support, develop factual resources and tools, and create a broad set of examples that state leaders can use to facilitate local conversations about the possibilities under ESSA. If we do our jobs well, it makes it easier, not harder for leaders on the ground in our increasingly complex era of public leadership to develop state plans that reflect the state-specific needs aligned to ESSA opportunities. Every state needs to take time not only to understand the new federal law, but to develop a shared vision to ensure that every student graduates from high school prepared for postsecondary opportunities, careers, and life.
Stephanie Wood-Garnett, EdD, is vice president of policy and advocacy for standards, assessment, and deeper learning at the Alliance for Excellent Education.