Writing To Read: Evidence For How Writing Can Improve Reading
April 14, 2010
1:00 pm – 3:30 pm EDT
Hyatt Regency Washington-Capitol Hill, Yorktown Rm 400 New Jersey Avenue, NW Washington, DC
Participants
Tanya Baker, Director of National Programs, National Writing Project
Steve Graham, Currey-Ingram Professor of Special Education and Literacy, Peabody College of Education and Human Development, Vanderbilt University
Sally Hampton, Senior Fellow, America's Choice
Michael Hebert, Doctoral Student in Special Education, Peabody College of Education and Human Development, Vanderbilt University
Andrés Henríquez, Program Officer, National Program, Carnegie Corporation of New York
David Johns, Senior Education Advisor, U.S. Senate Committee on Health, Education, Labor, and Pensions
Bob Wise, President, Alliance for Excellent Education
EVENT SUMMARY
On April 14, the Alliance for Excellent Education hosted an event to release a report from Carnegie Corporation of New York, Writing to Read: Evidence for How Writing Can Improve Reading, which identifies instructional practices shown to improve students' reading abilities. Following a presentation of the report's findings, experts explored the implications of the findings for the implementation of common core standards and federal policy.
Written by Dr. Steve Graham and Mr. Michael Hebert of Vanderbilt University, Writing to Read represents a significant meta-analysis demonstrating that improving students' writing ability could also improve reading outcomes. A distinguished panel discussed the report and its implications on federal education policy. Panelists include Dr. Graham and Mr. Hebert, as well as Dr. Tanya Baker, director of national programs at the National Writing Project, Dr. Sally Hampton, senior fellow at America's Choice, and Mr. David Johns, senior education advisor on the U.S. Senate Health, Education, Labor, and Pensions (HELP) Committee.
Governor Bob Wise, president of the Alliance, began the conversation by describing the implications of the problem. He highlighted the fundamental fact that reading is essential to college and career success. For example, eighth-grade readings scores on the National Assessment of Educational Progress (NAEP) are one of the strongest predictors of students' likelihood of dropping out. To address this issue, the present legislation being considered in Congress, the LEARN Act, provides a continuum of support for reading that can also help the many students struggling in secondary schools. To this end, Governor Wise described the Alliance's consistent effort on this issue, which includes the widely used publications, Writing Next and Reading Next. Mr. Andrés Henríquez of Carnegie Corporation of New York followed Governor Wise and confirmed many of the same points. Mr. Henríquez applauded the findings of the new report and put forward a call to action in using the findings of this work to advance efforts in adolescent literacy.
Dr. Graham and Mr. Hebert then discussed the paper and its findings. They described the important social, civic, academic, health, and economic ramifications to the nation's adolescent literacy problem, stating that the nation has much to gain in addressing this issue. The question is, "How?" Improving students' reading skills through improving writing skills has always seemed like common sense, they said. This study takes the common sense hunch further and provides empirical support that improving writing skills can in turn improve reading skills. They went on to explain how the study explores this connection by exploring three questions:
1. Does writing about material really enhance students' comprehension of text?
2. Does teaching writing strengthen students' reading skills?
3. Does increasing how much students write improve how well they read?
An extensive meta-analysis of ninety-three experimental studies yielded an affirmative answer with significant effect sizes for all three questions. Four major takeaways stemmed from these findings:
1. Writing is an effective tool for enhancing reading and we need to take advantage of its power.
2. We need to stop "pussy footing" around with writing and make it a central element of the reform movement.
3. Writing and reading should not take the place of each other.
4. There is still more we need to learn.
Following Dr. Graham's and Mr. Hebert's presentations, other panelists weighed in on the findings. Dr. Baker of the National Writing Project noted that while the findings of the report seem like common sense, in reality they swim against the tide of actual classroom practice. The consequence is that students lack the skills to more deeply comprehend the material they read. Getting to a point where the findings of the study translate to classroom practice requires professional development and investments in proven strategies (Dr. Graham posed the National Writing Project as one of those strategies). Finally, Dr. Graham was optimistic in the fact that the findings of the report seemed to confirm the Common Core State Standards Initiative (CCSSI).
Dr. Hampton, from America's Choice and a key player in the development of the CCSSI, also appreciated the connection between the findings of the paper and the efforts of the common core. She highlighted findings that showed that even those students that were getting "A"s and "B"s in English classes were not college and career ready by the twelfth grade. It is for this reason that the Common Core back maps four types of writing: narrative, persuasive, explanatory, and comprehension. Additionally, Dr. Hampton noted that in order to really address the issue, the nation's assessments need to change. In her view, present multiple choice assessments are not capable of effectively incentivizing higher-level reading skills students need for college and career success. Better assessments, such as those that are performance-based, along with curricula that comes from students' individual interests would help address some of these issues.
Finally, Mr. Johns of the U.S. Senate HELP Committee rounded out the panel by describing where the findings would fit into the present discussions on the reauthorization of the Elementary and Secondary Education Act (ESEA). Mr. Johns noted that HELP Committee Chairman Harkin recognizes the perverse incentives in the present law that result in narrowing of curriculum and discourages interdisciplinary teaching. Since writing and reading are not mutually exclusive, curricular integration should be addressed in the new law. Other important areas of consideration by Chairman Harkin include breaking down silos of what we consider adult education and what we consider K–12 education; professional development; the integration of experiential learning; and focusing on the needs of the whole child.
During the question and answer period, panelists were presented with a variety of issues including the effect of the findings on English language learners (ELL), the role of technology, the training needs that still need to be addressed, and other issues—like the effect of school libraries on literacy—that were not addressed in the study. On the issue of ELLs, Dr. Graham noted that more rigorous research is needed. Dr. Hampton added that less rigorous—yet significant—research highlights that writing experiences that allow students to draw on their home language and are relevant to their experiences bring about more significant results. At the same time, panelists seem to agree that teacher certification programs need to do a better job in preparing teachers for these roles. On the same training issue, Dr. Hampton noted that the National Writing Project uses a model of training skilled teachers over a summer and then send them back to their schools to train other teachers over the course of the school year. Panelists also seemed to agree that technology can and should be used as a resource to enhance these efforts.
Dr. Graham ended the panel discussion by cautioning the audience on how far they can take the findings of the report. He noted that policy makers should not take the findings as the only steps that work in improving literacy skills. Other areas such as utilizing school libraries can be successful, but areas as such have not been effectively researched; the study is a strong step in the right direction but not the final word on how we help students achieve literacy skills we know are essential to their success.
Agenda 
PDF
Speaker Biographies 
PDF
Writing to Read: Evidence for How Writing Can Improve Reading (report)
PDF
Press Release
Writing to Read PowerPoint Presentation 
PDF
Categories:
Uncategorized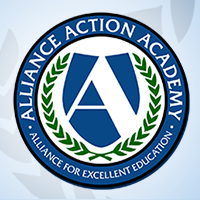 Welcome to the Alliance for Excellent Education's Action Academy, an online learning community of education advocates. We invite you to create an account, expand your knowledge on the most pressing issues in education, and communicate with others who share your interests in education reform.
Register Now
or register for Action Academy below: