The Comprehensive Assessment Consortia: A Progress Update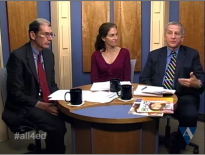 August 29, 2013
6:00 pm – 7:00 pm EDT
Washington, DC
Panelists
Pascal D. Forgione, Jr., PhD, Executive Director, K–12 Center at ETS
Robert Rothman, Senior Fellow, Alliance for Excellent Education
Laura Slover, Senior Vice President, Partnership for Assessment of Readiness for College and Careers
Joe Willhoft, PhD, Executive Director, Smarter Balanced Assessment Consortium
A year from now, most states will begin administering new assessments that in many ways will differ significantly from typical state tests. These assessments, developed by two consortia of states—the Partnership for Assessment of Readiness for College and Careers and the Smarter Balanced Assessment Consortium—are designed to measure student performance against the Common Core State Standards and will be administered on computers to tap competencies not usually measured by traditional tests. The consortia have been working steadily since 2010 to make these new assessments a reality. Where are they now in their progress? What challenges do they face as they near the 2014–15 school year?
In this webinar, leaders of the two consortia, Laura Slover and Joe Willhoft, will discuss their progress and the issues they are addressing. Pascal Forgione will discuss the implications of their work for the field, and Robert Rothman will moderate the discussion. Panelists will also address questions submitted by webinar viewers from across the country.
Support for this webinar is provided in part by
the William and Flora Hewlett Foundation.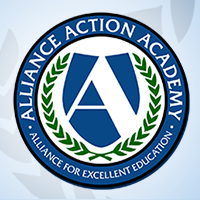 Welcome to the Alliance for Excellent Education's Action Academy, an online learning community of education advocates. We invite you to create an account, expand your knowledge on the most pressing issues in education, and communicate with others who share your interests in education reform.
Register Now
or register for Action Academy below: