August 13, 2009
1:00 pm – 3:30 pm EDT
Resources for the Future, First Flr Conference Ctr 1616 P Street, NW Washington, DC
PRESENTERS
(in alphabetical order)
Dr. Joseph Aguerrebere, President and CEO, National Board for Professional Teaching Standards
Ms. Kati Delahanty, Teacher, Charlestown High School (MA)
Dr. Leslie Grant, Visiting Assisting Professor, The College of William & Mary (VA)
Ms. Norah Lycknell, Former Resident Principal, Eliot Hine Middle School (DC)
Governor Bob Wise, President, Alliance for Excellent Education; Former Governor, State of West Virginia
On August 13, nearly 150 educators, policymakers, and other key stakeholders gathered in Washington, DC to attend a forum about teachers' use of data. The event was held to release the Alliance for Excellent Education's recent publication titled Achieving a Wealth of Riches: Delivering on the Promise of Data to Transform Teaching and Learning, which was made possible through generous support from the MetLife Foundation.
Bob Wise, president of the Alliance and former governor of West Virginia, began the discussion with opening remarks, comparing the act of not using data to walking around in the dark without a flashlight. He stressed the importance of moving away from "random acts of teaching" and toward informed instruction to ensure all students graduate college and career ready. To do this, Governor Wise pointed to the need to focus on ensuring that teachers have the knowledge and skills to use data effectively and for policymakers to be informed about the importance of the use of data in the classroom.
M Miller, state policy and advocacy associate at the Alliance, emphasized that most teachers are data rich but information poor, and she highlighted an email she had received from a high school teacher that noted the expectation for teachers to make judgments on what to teach, how to teach, and whom to teach without having the time, resources, or information needed. Ms. Miller continued by outlining the key points in the Achieving a Wealth of Riches policy brief, which include: how the expectation of data use impacts the classroom teacher; the multiple types of data and their significance in informing teaching and learning; how to best support teachers' use of data at the local, state, and federal levels; and federal policy recommendations. Ms. Miller used real-world examples, including her own husband who is a teacher, to guide the audience through the main points of the paper. The specific types of data and the uses of each were presented along with possible benefits and consequences. Additionally, needed supports for teachers at the state, district, and school levels were outlined. Ms. Miller concluded with five federal policy recommendations:
Provide incentives for states to adopt and implement common standards.

Ensure that summative assessments are aligned to the state-led common standards effort.

Support pre-service and in-service training for teachers to use data to improve student achievement.

Support innovative school structures that allow for data use in the classroom.

Invest in research.
A discussion panel followed to highlight examples of people using data in education.
Kati Delahanty, a high school English teacher in Boston, emphasized the importance of data in her classroom. She attributed her extreme focus on data to her preparation through the Boston Teacher Residency program, through which she spent a year devoted to looking for student data and learning to be reflective. Ms. Delahanty noted that data must drive instruction and keep teachers accountable for students. Formative data is the most common data used in her classroom because although summative state assessments are available, they are delivered too late in the year. Ms. Delahanty not only uses student data, she also uses data to drive her development as a teacher. What she referred to as "teacher data" includes observations by colleagues, video taping teaching, and a lot of self-reflection and analysis to understand how to better teach her students.
In the classroom, Ms. Delahanty uses many forms of student data and works to sort this data to better understand where students are and to determine possible trends in the classroom. She noted that one of her favorite exercises is "error analysis" through which students explain their answers, giving her step-by-step information about what they do or do not understand within a specific area, which helps to target reteaching. She emphasized effective and thorough feedback as a necessity to bring the process full circle and engage students in their learning. Ms. Delahanty also highlighted the importance of common planning time, effective professional development surrounding data literacy, and holding all teachers accountable. She noted that her training through the Boston Teacher Residency was unique and her headmaster is very data-driven and provides resources and support for the use of data in her high school
Norah Lycknell, principal of Janney Elementary School in Washington, DC pointed to teachers as the key lever in using data to increase the quality of teaching and learning to prepare students for college and careers. Throughout her career, Ms. Lycknell has continually witnessed the importance of data to drive instruction and noted that data structures work in different levels of schooling as long as the support and structures are clear and in place. In her view, teacher beliefs are first and foremost in the push toward data use and literacy. There is a process to developing teacher beliefs, which begins with a carefully designed system aligned with standards. From there, teachers must use the data and the results must be consistently returned so teachers can see change. In order for data use to progress and be useful, teachers and administrators must be open to public practice and appropriate supports must be in place. These supports include quick turnaround of data, scheduled planning time at all levels, distinct protocol for discussions around data, and a larger role for professional development. The involvement of the whole staff is important to current success and sustainability. Finally, Ms. Lycknell outlined specific roles she felt administrators could play in promoting the use of data. The school administration should be "belief leaders," modeling practices and engaging in the process. In addition, they should buy into national standards and assessment systems to raise standards and make consistent goals, reward growth, create Individual Education Plans for all students, implement data storage systems, streamline work, provide time and funding for professional development, and be creative.
Leslie Grant, visiting assistant professor at the College of William & Mary, offered three major points in her discussion: all data are not created equal; teachers and those working with teachers need the skills and a conceptual understanding of learning and data literacy; and teacher preparation and professional development must be examined. Dr. Grant emphasized that although there are many forms of data out there, teachers must understand when, why, and how to use and decipher each type. Three specific skills teachers need for data literacy include the ability to create assessments that yield valid and reliable data, an understanding of what the data means and how to use it, and the ability to communicate to others what the data results mean. She noted that unless teachers and students are able to connect data to something meaningful, it is meaningless. She also noted a similar need for school administrators to be taught the skills to work in and support a data driven school. To develop these skills in teachers, teacher preparation programs must offer a course specific to assessments and data use. Many teachers have not received this type of training and even those who have received training in data need continual development of their skills. For this reason, teacher training programs and professional development must work to create a comprehensive system of quality preparation and development of teachers.
Joe Aguerrebere, president and chief executive officer of the National Board for Professional Teaching Standards, agreed with the Alliance's federal recommendations, commenting that this conversation about good data has been going on for over twenty years. Through research showing an increase in access to student data, he supported a belief that we are moving in the right direction. According to Dr. Aguerrebere, the reasons for a positive trend line include a sense of urgency and a growth in technology allowing for data use like never before. He stated a belief that this is just the beginning; technology will provide the expedited information that teachers and administrators need. Dr. Aguerrebere emphasized the role of National Board Certification in using data to provide evidence of teaching proficiency, as teachers going through the process are assessed on their ability to reflect on student data and make necessary changes in response. The process is very powerful, even for the most experienced teachers and Dr. Aguerrebere questioned why the system waits so long to put teachers through these experiences.
Dr. Arguerrebere offered some cautions about data use, including the way in which most data is disaggregated. He cautioned that disaggregated data lumps together many people who are very different. Concerning policy levers, Dr. Arguerrebere noted the variability in expectations for teachers, as some teachers may pass the licensing test in one state but not another. National Board Certification addresses the disparity, but these expectations and experiences need to be a requirement from the start. Finally, he cautioned that the costs will be huge—U.S. Secretary of Education Arne Duncan has tagged more than the $350 million toward the assessment related to common standards, and that is only a start. For this reason, Dr. Aguerrebere emphasized the importance of classroom data that drives daily instruction and does not necessarily need a large, expensive database. In closing, he shared a concern about the environment that may be created in schools as a result of testing. For this reason, he stated that we need to assess, but we also need to be careful to create "low-stakes, high-yield experiences."
During the question and answer period, panelists reiterated the following needs: better pre-service preparation and in-service development; teachers to believe in data; an understanding of types of data and the uses for each; time for collaboration; support for cross curriculum planning; time in general (planning, training, development, analysis, reflecting); and the development of teacher data.
Governor Wise closed the briefing by stating how impressed he was with the diverse experiences of the audience members. He continued by stating that there are going to be critical decisions made about data and the investment in data in the next couple years at all levels—federal, state, and local. Governor Wise ended by urging all to be involved in this discussion and to raise their voices in the importance of good data that truly informs and drives change.
Event-day Agenda 
PDF
Speaker Bios 
PDF
Achieving a Wealth of Riches: Delivering on the Promise of Data to Transform Teaching and Learning 
Policy Brief
Teachers' Use of Data to Inform Teaching and Learning, a PowerPoint presentation 
PDF
Resources Provided by Dr. Leslie Grant 
PDF
Boston Teacher Residency (BTR) Curriculum 
PDF
BTR Cycle of Inquiry 
PDF
BTR Induction 
PDF
BTR Case Study 
PDF
BRT Mentoring and Host Schools 
PDF
AUDIO* and 
VIDEO (Flash popup) from the event: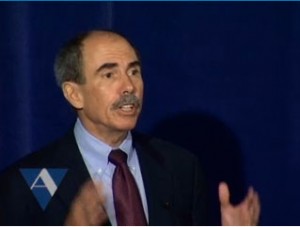 * To download audio MP3 files, right-click over "Audio" link in Internet Explorer and select "Save Target As…". Other browsers (Firefox, Safari, etc…) have similar functionality. To listen only, simply left-click on "Audio" link.
SUPPLEMENTAL MATERIALS:
Meaningful Measurement: The Role of Assessments in Improving High School Education in the Twenty-First Century 
Report
The Missing Middle FY 2009 Chart 
PDF
Key Pieces of High School Legislation 
PDF
Categories:
Uncategorized