West Virginia: First State to Implement Project 24 at the State Level to Personalize Learning for All Students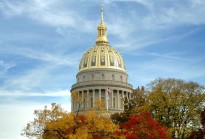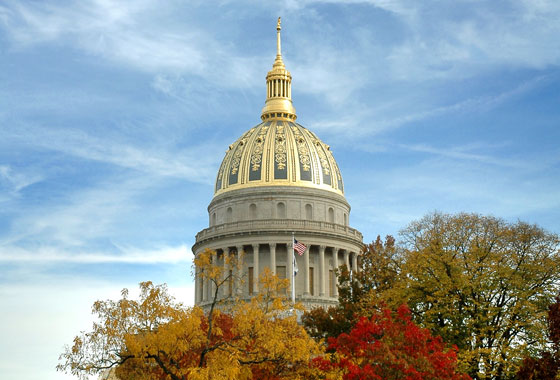 Registration Required
September 4, 2014
6:00 pm – 7:00 pm EDT

The Alliance for Excellent Education Invites You to Attend A Webinar
West Virginia: First State to Implement Project 24 at the State Level to Personalize Learning for All Students
Panelists
Sterling Beane, Chief Technology Officer, West Virginia Department of Education
Michael Green, Vice President, West Virginia Board of Education
Cheryl Lemke, Chief Executive Officer, Metiri Group
Tom Murray, State and District Digital Learning Director, Alliance for Excellent Education
Chip Slaven, Counsel to the President and Senior Advocacy Advisor, Alliance for Excellent Education
Please join the Alliance for Excellent Education (the Alliance) for a live and in-depth discussion on West Virginia's efforts to improve and personalize student learning through a coordinated statewide planning effort to implement new instruction methods and utilize digital learning tools and technology across the state.
In 2013, West Virginia Gov. Earl Ray Tomblin announced that the state would be the first in the nation to undertake Project 24 (P24) as a statewide effort to personalize learning for all students. P24 is a ground-breaking initiative led by the Alliance to help states and school districts plan for and effectively use technology and digital learning to ensure that students graduate from high school ready for college and a career. The Alliance is working with West Virginia to assist in their efforts. All fifty-five West Virginia county school districts and two districts run by the state completed the P24 self-assessment, which provides important information to help in the P24 planning efforts.
Thanks to a grant awarded from the Claude Worthington Benedum Foundation, the Alliance commissioned a report on the status of personalized and digital learning in the state. This webinar will focus on findings from the report and offer an opportunity for state officials to discuss their vision for the future of personalization and education in West Virginia schools. Panelists will also address questions submitted by viewers from across the country.
Register and submit questions for the webinar using the registration form below. After registering, you will receive an email confirmation. Please check your email settings to be sure they are set to receive emails from alliance@all4ed.org.
Please direct questions concerning the webinar to alliance@all4ed.org.
If you are unable to watch the webinar live, an archived version will be available at all4ed.org/webinars usually one or two days after the event airs.
Resources:
View the report from the Metiri Group based on the results of the Project 24 assessment in West Virginia.
View the West Virginia Webinar Slides
Chip Slaven >> with today's technological advances we have the ability to personalize learning and better meet the needs of each individual student. Those are the words spoken by West Virginia governor earl ray tomlin, announcing that West Virginia was ready to take on a challenge of setting a goal to move towards personalized learning for all students and improve education state-wide. Today we're going to talk about that vision and see how far the state has come in just a little more than a year.
I'm chip slaven. Council to the president for the alliance for the excellence in education. I will be your moderator. As a West Virginia native, I have had the pleasure to work on this important project with an amazing team of dedicated West Virginia education leaders. I know there's a saying that you can't go home again, but thanks to this project, I've had the opportunity to not only go home often but to see the state make real progress in offering a better future for all West Virginia children. Welcome and thank you to all of you for joining us for this afternoon's special presentation to highlight how West Virginia is making enough progress by taking on this important initiative. For those of you on twitter, the hashtag for today's webinar is pound project 24.
I also want to remind you that we also want to hear from you, our viewers, throughout the web cast. If you have a question during today's webinar, submit it by using the form below this video window. We will turn to those questions from time to time during the next hour. Former West Virginia governor bob wise, the president of the alliance for excellence in education was pleased to join with governor Tomlin that historic day in West Virginia when the state became the first in the nation to undertake project 24 as a state-wide effort to meet the goal of personalized learning for all West Virginia students.
Project 24 is a ground breaking initiative organized and founded by the alliance for excellence in education to help school districts across the country plan how to use technological and digital tools that are available in today's modern world to transform education. Embraced by members of the legislature and led by the West Virginia board of education, much progress has been made since governor Tomalin's announcement. The alliance has been proud to be part of it and is very pleased that West Virginia has embraced personalized learning and project 24 as a state-wide effort. Becoming the first state in the nation to do so. Personalized learning can transform how students learn. It changes the traditional classroom from one that operates like an assembly line where every child is being taught in the same manner without regard to individual strengths and needs to a new, flexible model that utilizes a full portfolio of opportunities promoting creativity. To put it another way, imagine a classroom that adapts to the individual learning needs of your child instead of forcing your child to adapt to the learn needs of the classroom. It also offers more opportunities for students to learn outside of the classroom through many flexible learning options. Personalized learning focuses on the individual strengths an needs of your child and the other children on an hourly and daily basis, ensuring that not only are they never behind, but they're act selling, learning in a way that will give them ownership of their education and success in the future. There are opportunities available in today's modern information-driven world that can make this type of personalized learning a reality, creating a better experience for your child.
But before we talk about West Virginia's efforts to start planning for such a system through project 24, I want to introduce you to the education leaders joining me today in today's conversation. First here in our studio is sterling beane, the chief technology officer for the West Virginia department of education. Sterling came on board in his new position a little less than a year ago and has hit the ground running, coordinating much of the state's project 24 planning. Sterling has more than 15 years' experience as a classroom teacher, technology specialist and county technology director. A West Virginia native, he earned his bachelor's degree from Glenville state college and a master's degree from edinboro university. Also joining us in the studio is one of my colleagues and a proud new addition to our staff, tom Murray, advocacy director for the alliance. Tom has an extensive education in technology background and is leading the efforts of project 24. We were first introduced to tom when we highlighted the Quakertown school district in Pennsylvania as one of three school districts we showcased for digital learning day in 2013 for their tremendous work in implementing a blended learning program in their schools, an effort in which tom played a key pivotal leadership role. He earned his bachelor's of arts and a masters in educational leadership, development and strategies and classroom technologies from Wilkes University.
I'd like to introduce our two guests on the phone. The first is Michael green, vice-president of the West Virginia board of education who is leading the board effort in West Virginia on project 24. Mike is a retired businessman with a strong background in technology and a passion for education. He began his career as a mathematician in a software developer with the national security agency. After ten years of government service he began a long career in the private sector working with network systems corporation, ultra network technologies for systems where he was the vice-president and manager of worldwide sales and most recently with loud cloud incorporated. He received his bachelor's from boston university, a masters degree in numerical science from johns hopkins university. Joining us on the phone from California on the west coast is Cheryl lemke, president and chief executive material of the metiri group, a group dedicated to advancing schools. Prior to her current work, she was executive director of the milliken exchange on education technology for the milliken family foundation. The group was commissioned to conduct an independent study on the use of technology in West Virginia schools and the important role it plays to personalize learning for state students. Cheryl is no stronger to state government. She served in the Illinois department of education. She received her bachelor of science from western Michigan University and her masters in education from the University of Washington. Cheryl is going to offer an important perspective today on the result of the independent report conducted by metiri.
The first, before we get into the specific work and vision in West Virginia, I want to turn to my colleague, tom Murray, who is going to give us a brief update on project 24, what it is, how it can help school districts in West Virginia and across the nation.
Tom Murray>> thanks, chip. Pleasure to be here today. We have a fundamental crises in our nation. Districts are out there and they're ordering all this stuff. They're buying the chromebooks, the ipads, the laptops, bringing them into schools and very often saying now what do we do with it, what about professional learning? What we start to see is there's a crises in that districts really don't often have a true vision. What they're focusing on is often the technology and the hardware but what's going on with curriculum, professional learning. Project 24 gets at the heart of that crises. Two years ago governor wise had that call to action to say stop spending all the money now and let's plan for progress before we actually implement. Project 24 is just that. It is a systemic framework, free for all school district that helps school districts implement digital learning in the classroom and do so effectively. Districts start out with a self-assessment, free. They spend about an hour and a half to two hours with all the leaders in our district. Within 24 hours they get about a 17-page report back of all the information for their school district on their readiness levels for what we call the seven gears. With that we provide all sorts of resources for them, tools and webinars and experts from all over the nation to help support them in the process of implementing digital learning. The bottom line is project 24 is here to support kids. We believe with personalized learning in the classroom when done well, student results will sky rocket and project 24 is the heart of that.
Chip Slaven>> thank you. That was a great synopsis of what project 24 is all about. Before we leave today we're going to come back to you to discuss in new developments in project 24. Now I want to move forward and talk a little bit about West Virginia and what is happening there. I'd like to go to our telephone first and go to mike green. Mike, I'd like to start with you. You've been leading this charge for the state and doing an incredible job I want to add in the way you're methodically moving the ball down the field in planning for project 24. What is your vision, the vision of the board and your personal vision, for what you're trying to accomplish in West Virginia through project 24?
Mike Green>> thank you, chip. Welcome, everybody to this webinar. I'm glad to be here and I bring you greetings from the mountain state. Also I bring you greetings from our state school board, president Mrs. Gail manchin and the rest of the school board. We're grateful to you folks there at project 24 for first and foremost giving us the tools and the framework to first assess where we were and where we are, and that was an important step for us before we were to aimlessly jump into a tactical and strategic plan that we were completely unprepared for. So the fact that you were able to put together a framework for us to look at, to go out and assess our counties, and we're so proud of the fact that we got all 55 counties in West Virginia to participate in project 24, really helped us to — the framework put in place. We are very fortunate in West Virginia because we've always had the last five governors, governors who are completely committed to education and improving education in the mountain state. Followed up by your president, bob wise. Later on governor manchin, now senator, put in motion a lot of changes that were going to help us move the needle and change things the way we're educating our kids in West Virginia starting with the way we restruck occur our school board. Last year we passed a very comprehensive bill that allowed us to go through some major changes in the way education was going to be done here in West Virginia. So we're real proud of that. From a vision perspective, the board is a policy board. We set the rules and the policies in place for how education is done in our state. In plain English, our board's main goal is to literally provide the state-wide system of education that ensures that all 282,000 children graduate from high school and are prepared for college and/or career ready. That team is really important for us. As a businessman and a technologist, that means we are educating our kids for one reason and one reason only, they're prepared to get jobs in the marketplace and compete in a competitive global market. The future of quality of life for our citizens is directly linked to the performance of our students. Today's students are tomorrow's wage earners and taxpayers and we have to prepare them for jobs in our community. In the past we have had decreasing graduation rates, ranked low across the nation and they're very poor and bleak predictors of what West Virginia can be. But the future for us is much brighter than that. We must strive to prepare our graduates to meet the requirements of these high quality jobs in West Virginia and across the nation. In particular, one that's so close to my heart is focusing on things like stem education. I'll define that hopefully maybe for the last time, stem meaning science, technology, engineering and math or some people throw the a for the arts in there and call it steam. We're very focused on that for a particular reason. It is West Virginia is in the center of energy revolution here in our country with the great opportunities we have with the marcellus and utica shale. Our strategy going forward here is to make sure that we're educating our kids in the areas where they're going to get jobs in the future. I think it was wayne gretzky's dad who told young wayne one time, you don't skate where the puck is, you skate where the puck is going to be. That means we have to get our kids educated now to meet the jobs of the future and we strongly believe that's associated with stem jobs. In addition to having our kids be prepared for careers, we have systemic public issues that we deal with which are perhaps unique to west virginia, not totally unique but we have a major obesity problem, a drug problem, teen pregnancy problems and so on. We believe at the state school board level that the corner stone of improving those types of things and getting kids out of poverty starts with education. Unless our education system improves and all of our young people are prepared for productive and responsiveness in our society, we'll have continually difficult issues going forward, and we're not going to allow that to happen. Overall we want to do everything we possibly can within the education system to improve the overall quality, the life of the citizens of West Virginia. Most important, we want to keep our kids in West Virginia. We have had a brain drain over the last several years, and so we're so grateful for the project 24 implementation here in the state because it really brought everything to light for us. It has allowed us very clearly to focus "on the issues" as it relates to digital learning but learning in general and what the things that we're going to have to do to continue to improve education ecosystem in our great state.
Chip Slaven>> mike, thank you for that. That was, I think, a great description of what you're trying to do and what your vision is in West Virginia. I think it's important that you're not just emphasizing technology and devices but talking about a whole range of education. You mentioned all the other things that can affect how a child develops and does well including healthcare. That's really important. And I have to give you a gold star because we're in the middle of college football season and you managed to bring in a hockey reference. I believe that's probably the first time that's happened at the alliance. It was a great analogy. As I mentioned earlier, I've been incredibly impressed with your strong leadership in West Virginia and in what you want to do and what you're trying to do. I'd like to get sterling's reaction on this issue. You're the brand new chief technology officer for the state department of education. You came in just as project 24 was really getting under way. How important is it for you in particular as an incoming, brand new education cto to have something like project 24 to work with?
Sterling Beane>> thank you, chip. It's an invaluable resource to me simply because one of the hardest parts of the planning process is gathering stake holder feedback to determine where we are right now in order to move forward. That's what project 24 has done for us in West Virginia. It has gathered that feedback and I want to certainly give compliments to the folks in our districts to took the time to respond thoughtfully and thoroughly to the assessment. The things that we're able to see and the information we're able to glean in the reports contained in the data of project 24 are what we're using in West Virginia to guide our implementation of personalized learning state-wide and it's really been an excellent resource.
Chip Slaven>> that's great and we're getting ready to jump into our first big item. I'm going to go to tom very quickly though who has an announcement to make about something related to this project and a chance to stand the conversation after the webinar.
Tom Murray >> this just came from derick on twitter. He's the co-founder of West Virginia ed chat. As we talk about professional leverage today, one of the aspects of professional learning, engaging educators around the nation today, is related to professional learning online and social media through things on twitter. He gave a shoutout to West Virginia ed chat on Thursday evenings from 8:00 p.m. connect on twitter and follow the hashtag west virginia. So wvedchat. This isn't just a West Virginia thing. If you go to our resource, bit.ly. You'll see over 250 hashtags that educators are using on a weekly basis to connect about issues. Many states if not most have their own weekly chats that take place, West Virginia being one of them.
Chip Slaven>> thank you, tom. We wanted to get the word out. If there's any question that we're a live broadcast I think you saw it in play in evidence right there. Now we're going to get into the heart of our discussion today. As with any major effort when you undertake it you need to look before you leap. One of the things that was necessary to move project 24 forward was to get a snapshot of what resources they had in place and what was going to need to happen to move to this more personalized learning system. Thanks to the very generous support of our friends from the claude worthington benefit foundation, a group that does a lot of work in West Virginia and Pennsylvania, the alliance has been able to work on this important project and lead the development of an independent report commissioned by alliance but performed by the metiri group. With that in mind I want to go to Cheryl lemke who led that effort for metiri. Before we get into the actual details of what's in the report, I think it would be helpful to the audience if you could give the background of how you went about putting it together and all the data points that you used in the study. Cheryl.
Cheryl Lemke >> good afternoon to all of you. Metiri group conducted this study in conversation with the alliance and one of the things that we initially did is we looked at the data sets. As all of you know, that's the crux of the matter, are we going to get a representative sample from districts and from schools. And so I congratulate West Virginia in the way that they reached out to their constituents and made sure that all voices were heard. We had five sources of data. We had all 55 county districts and two state districts, and as tom mentioned, what happened in those districts is they had a leadership team come together for several hours and look at the question sets and then enter them on behalf of that team. And so we had a very complete set from the district level. In addition, West Virginia was unique in that they decided to reach out to the state's teachers and also principals so we had in the fall of 2013, we conducted a teacher survey and a school administrator survey that dovetailed with many of the questions that we asked district administrators so we were able to do some comparison and analysis of what district administrators were saying, what technology directors were saying, what principals were saying and what teachers were saying on the same issues. And that was really insightful. We also tapped into the tremendous work that the department of education in West Virginia had done. They already had a great state inventory of technology, and we used that. And in addition, we interviewed stake holders and that was very insightful, too, everyone talking about the vision to talking about really what's going on in the communities and how important this personalized 21st century learning is to all of the constituents in West Virginia.
Chip Slaven >> thank you, Cheryl. I think one of the things you mentioned that's been mentioned here previously is one of the really important things is the fact that the state was able to get all 57 districts to take the self-assessment. That was an absolute first for West Virginia. It was the first time that every single district in a state completed that project 24 self-assessment. Cheryl, just to elaborate a little more on that effort, how much does it help to have that kind of effort and interest by the state school districts to put data like this together and come up with a report?
Cheryl Lemke >> it's tremendous to get a 100% response rate. It's almost unheard of in the research studies that we do. Again, I congratulate West Virginia on making that happen. As a researcher, you want to make sure that there's a representative. This tremendous response rate provides the state board of education and other stakeholders in West Virginia a real high confidence level that the baseline data that is selected for this purpose really does represent all of the students in West Virginia and allows the researchers to aggregate the data. We were able to from a district-wide perspective and also from a geographic perspective see what the different similarities across that. So I congratulate West Virginia in looking at everything from the district to the school to the classroom and then out into the community as well. It was a very smart move.
Chip Slaven >> I opened the webinar by mentioning the vision that governor tomlin had when he announced the project. What really pleased me when I was looking through the report myself was that the vision seemed to be well embraced by the districts. In going through the self-assessments and all the other data, particularly the online teacher and administrator surveys, what can you tell us about what the interest level was in the state to get to a more personalized learning system?
Cheryl Lemke >> the interest rate is extremely high among district administrators as well as teachers and principals. Every single district leadership team reported that digital learning was definitely on their radar. We noticed some real differences across districts. Some were just beginning to investigate the concept and really beginning to understand what those definitions were. Some were already planning and framing policies. Some had adopted policies and some were in the stages where they were doing pilots and initiatives in many of the school districts. But few were confident to say that they had already scaled up and were already there. Many were staging their school districts to really get ready. But definitely interest across almost every school district in the state. The message from teachers and principals was a bit different. They were similar in the sense that they recognized the importance of this for the students, and they, frankly, were giving the message that they were ready to implement, but not all of the infrastructure and the platforms were there to enable them to do that. Of course the district leaders knew that. They were in that staging position, if you will. It's interesting, we always offer the survey participants an opportunity for open-ended comments, and the teachers survey in particular was one that we were actually amazed at the percentage of teachers who took the time to fill that optional comment box out and talk about the fact that they were so committed to this and they were so interested in doing this and they just needed the professional growth opportunities and the devices and the band width to really make it happen at the scale that they wanted to. I think it goes without saying that there's tremendous interest in moving this forward. Most of us around the nation are really at that interim stage where we're really trying to get ready to stage this and then to scale up. And that's really where West Virginia is.
Chip Slaven >> that's really helpful, Cheryl, and we're just about ready to big down into some of the numbers and substance of the report, but the first thing, actually, we have a question that's come in. I think this is a good time to go to our first audience question because it relates to what we're talking about right now. I'm actually going to go to my colleague tom and try to tackle this answer. It's just a question about the self-assessment. P.j. from twitter wants to know what the self-assessment looks like, how does it work?
Tom Murray >> that's a great question. For any of our viewers, you can go to plan4progress.org. When you check out the website it's been rebranded completely this summer and we're very proud of it. Click on "get started" and it will walk you through the resources. There's a section to answer that question directly called assess where it talks about what the assessment looks like and there's a blank copy that they can download so they can see what they're getting themselves into. Some people prefer to do it in pencil and paper first. Click on assess and they can download it for free. Again, this is all for free but they can download it right from our website.
Chip Slaven >> we encourage p.j. and anyone else to hop on that website and check it out for yourself. It's a great resource. In talking about going forward, i'm going to go back to Cheryl now and get back into the report. So the report is actually — the material developed is based on what we call the seven gears of project 24. Cheryl, I was hoping you could tell us a little more about what the gears are, why they're important, and how they can help frame the study and the report that you came out with.
Cheryl Lemke >> tom earlier in this webinar talked about how systemic this is, and he did a great job of explaining kind of the general approach to the project 24 survey. So let me just jump into actually what the gears are. First of all, they're very interdependent. It's very difficult to do one without the other. The message here is that students and student-centered learning are at the core and what we want to do through these gears is to really change the system to move in the same direction, to have some coherence and alignment across that. The first gear is curriculum and instruction. That talks about not only the academic outcomes that we want for our students but what are those 21st century skills, that deeper learning. Chip, you mentioned earlier that personalized learning. How do we get the student voice in there to really make choices about their own learning, to be collaborative as they're doing that, and that to make sure that we're leveraging technology as we do it. It's curriculum and instruction in the 21st century. The second gear is the use of time and that goes along with the personalized learning. You have to make sure that you're responsive to the student and to groups of students. And that means that you can't be lock step in the way that you are using time. You have to be flexible and adaptable. There have to be pedagogues there. There have to be choices with students in the way you use time. Some school districts are looking at competency-based learning. Instead of counting the seat time for students to get into competency based and strategies for using extended time. This gets into how we use blended learning and online learning in combination with the bricks and mortar. The third is technology and infrastructure which by that we mean networks and hardware. This comes as no surprise. We're looking at equity there. We're looking at the quality and how up to date those devices are. We're looking at potentially how much band width and how much access students have. One of the real issues is will students have access during school and in the community and in their homes because it's very difficult to have a digital curriculum without having the students have 24/7 access. There's real challenges and opportunities in this whole infrastructure piece. Data and assessment, what we're asking there is, is there a culture of evidence-based reasoning. Is there an expectation that the decisions that are made within that district are really based on data. Our staff understanding, do they have access to the data at their fingertips so they can use that. Are they used to being online and gathering data and research and information. Along with that of course are the privacy and security issues that are extremely important as you get into that. The fifth one is academic supports and that's just simply the culture, the context, and the learning environment. One example of something that might be in the academic supports is that transition from all text based to a large percentage being digital resources and how do you go about doing that. The sixth one is professional learning. And that really talks a bit about a shared responsibility between teachers, administrators and the education system to make sure that there's continuous professional growth. Some of which is accomplished through the things that tom is talking about in terms of twitter feeds and facebook and other social media. Other times there are some more formal kind of professional growth. But teachers have the opportunity to learn and to learn together. And then lastly is budget and resources. That simply, is there the budget and is there — are there resources to really make this happen, to make sure that if you've got a vision, that it is resourced so that people can incrementally move forward and are you tracking progress over time to make sure you're getting a learning return on that investment. All of those fit together to really frame how we do student-centered learning.
Chip Slaven>> appreciate you explaining that, Cheryl, so that our audience has a better idea of why we're rating the state and looking at things this way. One question that just came in, I think it's a good one, is karen from Pennsylvania wants to know why we call this project 24. I'm going to tackle that question because it's really at the heart of personalized learning. The reason we call it project 24 is that we're trying to get to a system in which students have the opportunity to learn 24 hours a day, seven days a week. By having new learning models available, by using technology, having digital content, we're able to do that in a better way. That's the main reason we call it project 24. With that, we've heard about the gears. We've heard about the background for the research. Now I think we want to find out exactly where the state stands. Cheryl, could you give us a synopsis of where does West Virginia stand in relation to the individual gears. What are the highs and lows and things that they need to work on.
Cheryl Lemke >> sure. I think you have the slide up on the screen for the webinar for people to see the seven gears. The top one is the overall readiness that's an accumulation and a summary across the seven gears. And then we use a scale from zero to ten. You can see that there are some leading and lagging indicators. The leading indicator for West Virginia is technology and infrastructure in the sense that there is a lot of infrastructure out there. If you ask teachers and principals, it's never quite enough. But they do have a substantial amount. That's really important because until you get that ubiquitous access and that foundation, it's difficult to move forward with digital learning. The other gears are certainly making progress. The gear that is kind of lagging is the use of time. I think probably there are some explanations for that. The use of time takes some tremendous system changes, so that you actually use time in different ways, that it's more flexible and adaptable. If students have a voice, it's very different from the conventional, traditional education that most of us as adults know. So that takes some systemic change and some pilots and some initiatives to really try some things out and work with this. It will come with time, but I think it's important and I congratulate the alliance for putting that in there. Until that gets on people's radar and they understand it, they won't actually begin to grapple with some of the issues that come with the use of time.
Chip Slaven >> thank you, Cheryl, for laying the ground work of what the scores were for the state in the seven years. I'd like to turn now to sterling. I get a sense of your reaction to the report particularly when you look at these numbers, you have the high water mark in technology and infrastructure and the lower mark in the use of time which would probably be the case in just about every state of the country. What jumps out from you that you think going forward might be a particular challenge for the state?
Sterling Beane >> I think the report highlights several challenges that we face. There are some positives there, some of the takeaways that are positive that we have fairly robust infrastructure in place some of the other things that are a huge positive, what Cheryl highlighted, that teachers and administrators are ready. They want digital learning. They know it's valuable to students. They want to make it engaging to students. That's always the biggest hurdle to overcome. All of these type initiatives, to make them successful at eight state-wide level, it starts with leadership but it has to have local ownership. That's one of the things that using this data can help us connect with our stakeholders in West Virginia and show us where the areas are that we need to address. Our state board of education has taken a strong leadership position in working with this report through the governor. One of the key areas that we're looking to address right now is use of time and allowing some flexibility there. We're doing some pilot projects throughout the state with personalized learning and seeing what policy requirements or code changes that we made need to make to facilitate this process. So the data in project 24 really shows us where the areas that we need to focus on and where we need to spend most of our time.
Chip Slaven >> I know you guys are doing just that and you're jumping into this thing. Over and over again every example that we at the alliance see when we look at high-performing digitally focused schools that are using personalized learning, we see the teacher as being absolutely critical. There's a great fear from across the country from some folks that if you move to a more personalized learning system that relies on technology and digital tools that you're going to de-emphasize the role of the teacher. We're playing to replace teachers with laptops, something that couldn't be further from the truth. You can't replace a great teacher with a device, but you can give them a device and tools to support what they're doing and let them enable to do their jobs better and more successfully by offering more one-on-one personalized instruction, lead students in discussions and assist students that might be struggling. With that vision in mind I want to go back to mike again. If we could, I want to get your thoughts. What is your view and the board's view of the role of the teacher in West Virginia and going forward if you want to be successful?
Mike Green >> chip, obviously we care a lot about our teachers. They're the life blood of our entire system. We love our teachers. But it's pretty clear that the role of the teacher in our society today is an evolving role. Many people say no longer is that teacher that sage on the stage. I think that's definitely the case as we move into more of this digital communication world, digital learning. The teachers that we have need to be more engaged with our kids in critical thinking skills as opposed to just asking them to memorize stuff. I'll give you an example. I was talking to a 6th grader the other day, 11-year-old and I happened to ask her the question if she knew when the pilgrims landed at plymouth rock. You get that deer in the head lights look. What she was really saying is I don't know and I don't care. Kids know that today there's a big difference between having information and having knowledge. For years we've made our kids try to memorize stuff because I think we were setting them all up to be the next jeopardy champion. That's not what we're here for. We're here for them to have knowledge and to be able to be critical thinking people and not having to just memorize things and have the ability to regurgitate that back on a testament that's not what education is all about today. With a digital learning concept that we have and the facilities that we have and the technology that we have, we're able to introduce more experimental learning into our systems so the kids can have hands-on experience not only with technology but everything the because we can go so far with our technology. We have to learn as a society and where the teachers are also trying to figure out is we can't always make the kids come to us. We have to go to them. Kids relate to other kids. They hardly relate to some of their teachers sometimes and they certainly don't relate to we old folks or their parents. And they definitely never relate to old dead greek guys when we talk about socrates. When we talk about the pilgrims and plymouth rock and we were able to change that conversation into more of what does that mean to today's society, what does that mean in terms of bullying as to why the pilgrims specifically left the u.k. for england in those days and came to the united states and how that applies to bullying or genocide in africa. Those are the conversations our kids are supposed to have today. If we talk about the pythagorean theorem, they need to understand that as it relates to carpentry. That's as opposed to giving them lectures and report back on some test. This is critical for us to understand and I think our teachers are on board and really support what we're trying to do here, chip.
Chip Slaven >> mike, now you've done it. You've not only made references to wayne gretzky but brought in jeopardy. You make an incredibly important point and that is that we need to go beyond memorialization to students being able to apply what they learn in a multitude of ways and I think that's really important. Since we're talking about teachers now this is a great time to jump back into a couple of audience questions. I'm going to read two questions because I think we are very related. I'm going to jump to tom to try and tackle them. The first question is from elizabeth in Washington state. She asked, could we talk about how to build or we will build teacher capacity to implement new and structural methods like personalized learning. To follow up, latrice asked what professional learning to you provide your staff to prepare them to teach in a personalized learning environment. Tom, if you could give us a big picture view that can answer this question, what do teachers need? What are the types of learning systems, everything from professional development to resources that a teacher needs to be successful?
Tom Murray >> what a great question. I believe that's the heart of transformation in our schools today. I think back to professional learning and specifically termed professional development maybe ten or 20 years ago and walk by a session, what do you have? You have teachers sitting at tables looking up front, presenter presenting, really a sit and get approach. In a traditional model we see top down, one size fits all, sit and get. We see hours-based accountability where teachers care more about hours than learning. Just because of the system. It's not a fault of the system but the way it's set up. That's the traditional system. I challenge districts, take a look at your absenteeism rate. Does it go up? If so why. I challenge them to survey their staff. One of the things we did where I was, we surveyed the staff on our own professional learning. The first time we did it, the results were not pretty but they were accurate because we were utilizing a method of top down, one size fits all that was very much driven by the person up front facilitating. That also mirrors the traditional classroom. What we leave in project 24 and these questions address both of these, is that high quality professional learning is just like a high quality classroom. What that means is in a high quality learning environment, we see that it's individualized and personalized. What we're seeing from across the nation is districts starting to get away from that. They realize that professional learning is not about seat time. We are working in this environment of 180 days where every kid goes to school for a certain number of minutes, counter intuitive to everything we know about learning but then we turn around and do the exact same thing to our teachers. We need to get away from that. The heart of project 24 I believe answers those two questions. It needs to be engaging, meaningful, relevant. We need to build capacity in our teachers. In Quakertown where he was previously, we actually gutted all of the required hours from the teacher contract, all of them. We brought it down to zero, and we called it a professionalism clause. It's your job as the professional to take ownership of your learning. When it comes down to professional learning, who owns the learning, does the learning, so how do we differentiate professional development, cultivating that teacher capacity to allow teachers to lead. Sometimes we as administrators stand in the way or feel we need to control all of this. On a weekly basis, hundreds of educators are getting talk to talk about blending learning, personalized learning, common core but very often go back to the districts and say that doesn't count which is counter intuitive to the way we know that we learn. We really need to find ways to continue to personalize learning for teachers just like we encourage to do for kids, but we need to empower teachers to start to design their own learning, to create their learning road maps, because just like kids, teachers are in different spots and they need the ability to have a voice in their learning, allowing them to leaders. Sometimes administrators need to allow them to run and be a very big part of the process. Get teachers involved, listen to their voice, let them run and it will be engaging.
Chip Slaven >> great answer, tom. Clearly you are the ambassador of enthusiasm when it comes to talking about teachers. I could not agree with you more. Teachers are at the heart of this. I want to quickly remind everyone about the plan for progress website. Once again, please go there and check out resources. Also, if you're actually interested in reading the full report that Cheryl and metiri produced, you can find it at the alliance for excellence in education website by going there and you'll do a quick search and find the report that came out in january of last year. On that, mentioning the report, Cheryl, I want to go back to you for a few minutes. In talking about teachers and how important they are and one of the things as you mentioned earlier is we enable teachers and school leaders to take on online survey. In looking at the results from the surveys and also with what the school districts did in their self-assessment, there are a lot of different opinions that came out of the data depending on the perspective that you had. I was hoping you could tell us about what the results tell us about where the different groups are in terms of the results and where they think personalized learning is going in the state. We might have lost Cheryl. Cheryl, can you hear us?
Cheryl Lemke >> sorry, I was on mute.
>> modern technology.
>> forgive me. I was just saying that the story that the data tell us are that the state and district leaders are really — really have that system vision. They are investigating research-based practices and they are beginning to put the policies in place to really do the personalized learning. But the message from the teachers is we're not there yet and we don't have the resources that we need to really move forward in the way that we're ready to do. An example, I think you have the slide up on the webinar. Whereas 93% of the school administrators say that teachers are expected to transition to digital learning, you get varying data back from principals and teachers. 61% of the teachers say they're not provided with time to work together and that's really a message back to the school districts. 38% of school administrators disagree with the statement that internet connection is fast and reliable and only 14% of the school district leadership teams say that they have the policies and the plans in place to move forward with personalized learning. So the message is, the state is in transition and it's on a glide path towards personalized learning, but there's a lot yet to accomplish. I think the message here is that if you get data from all of these people, you can put this together and say, okay, we do have this expectation, but we have to really make sure that those support systems are in place so that our teachers are enabled and empowered to work together to make this happen for students.
Chip Slaven >> thanks to Cheryl for offering that. I think that's important to hear all those different voices and see where folks are coming from on this issue. Mike, this is a great time to go back to you. You already know there's a lot of varying opinions on this. I guess my question to you is, how do you do that? How do you pull all of these different groups together as you're moving West Virginia towards this more personalized learning system? How do you bring everyone in?
Mike Green >> that's a tough question. One of the things we should consider to continue to do is using our technology to get people together, using social media, webinars like this, et cetera, so that people can communicate. That's particularly important in a rural state like West Virginia. We have our geographical challenges getting from place to place. It's critical that all of the members of this ecosystem needs to have a voice. That includes teachers and administrators but it also includes the parents, family members and most important, the kids. I will tell you without hesitation that when we adults are talking to each other at the school board level and even out in the districts, we're listening but when the kids come to talk to us, we really learn because they're the ones with the answers and they are our customer if you can forgive me for making the business reference. We have to do everything we can to listen to their voice and everybody's opinions about these things. This is not easy. We have our challenges as everybody knows. But if we're going to change the way education works in our state and across the nation, we have to tailor our curriculum and the lesson plans to the needs of the kids are. West virginia, being the fact that we have rural and urban communities that we have to serve and all over the state, it's incredibly difficult to get everybody together. I'm an advocate of using more and more of our technology. As we used to say in the olden days, eating our own dog food or drinking our own champagne is one thing we can do in utilizing communication for all the members of the cohort.
Chip Slaven >> you mentioned something that was very important and that was parents in the role that they play. We actually had a question about what is the role of a parent in learning. What I would stress is parents need to educate yourself on what all this is and what it means and what it can mean for your child by going to a personalized learning system. It gives you, the parent, a better opportunity to know exactly where your child is in the learning process and going forward. Parents are clearly going to play an important role. Any time you're talking about changing things regarding education, I think it's important that they're involved and engaged. Mike, i'm glad that you recognized that fact. I know that folks in West Virginia, too, do as well. One of the things that we learned in the report was that the area that needs the most work or that where the most work is done, the strongest is related to technology and infrastructure and the area that there needs to be more work relates to time. At the end of the broadcast i'm going to be announcing a webinar next week that the alliance is hosting to talk about time. But to get back to sort of access and infrastructure, even in that strongest area for the state, there still appears to be a lot of work accomplished. In the survey, school administrators, when asked, 38% either strongly disagree that internet connection at their school is fast and reliable. I strongly suspect that that's not a unique number to West Virginia. We're going to get that everywhere. Sterling, this is your bailiwick. What's your opinion on the greatest needs for the state when it comes to connectivity and technology?
Sterling Beane >> I can tell you, chip, the feedback in the report, we took that very seriously. We acted upon that. One of the things that's critical to the whole personalized learning space is that we have infrastructure in place that supports that. We've upgraded our internet access in West Virginia at the state level. All of our schools feedback to us at the state and go out to the internet. We've increased that almost double, our internet capacity at the state level. Since the time that the feedback was gathered, we now have fiber optic cabling in place at every school in West Virginia for their internet access. So as far as connection to the internet and connection to resources at the state level, we're shored that up based on that feedback. When I look at infrastructure I see not only connections to the internet, the hard wired and wireless network in the school but device access, software, data access to support personalized learning. One of the key pieces are support for both hardware, software, and instructional support. So those are all areas that we consider. We've also put in place for the first time now, all of our students and staff will have a state e-mail system. It's more than e-mail. It's communication where we can do e-mail. We can share and collaborate on projects. We can actually video conference, students and teachers, with one another. We're opening up those channels of communication to facilitate learning in a 24/7 environment so the students and teachers don't necessarily have to be in the same building to work cooperatively on assignments. I think what we're going to see as we move forward, we've also put in place our own social network software so students and teachers can collaborate in a safe place. Tools like twitter are very valuable. We have to be careful how we implement those. We want to open up those collaborative channels so students and teachers have true 24/7 access to collaborate, learn and communicate.
Chip Slaven >> that's really important. Mike, on the same topic essentially, the alliance and a lot of other groups have been working hard to expand e-rate which is the program that funds internet connectivity all over the country. As West Virginia is seeking to build out its technology and infrastructure, how important is a program like e-rate coming in nationally going to help West Virginia in your efforts?
Mike Green >> it's critically important, chip, and a big shoutout to you and the alliance for helping us get that done. It's critical that the program be expanded. It's another great West Virginia reference because the father of e-rate was our current senator, jay rockefeller. He initiated that years ago to give us the funding that's needed for the expansion of our internet and communication services. It's really critical. With sterling's leadership at the department level, we are now going to expand what we're doing with our networks far beyond what's in the brick and mortar school. We've got some very aggressive plans to be able to meet the goals that Cheryl talked about earlier, and that is to be able to do 24/7 education throughout the state. That's a real challenge for us in West Virginia because of our diverse geography and challenges with our mountains, but we're not going to stop until every kid in West Virginia has an efficient and very good broadband access.
Chip Slaven >> thank you for the work you've done to help move the ball forward. I want to remind people, if you want to see the report, you can go to the alliance for education website and click on the publication section and you'll find that it was published on january 9th, 2014. Also, if you're interested in e-rate, remember that the alliance is running the 99 and 5 campaign. There's information on our website related to that. One of the benefits of high speed broadband is it enables a student to take a class online. I know that's very important in west virginia. Whether you're trying to make up a credit or trying to take a class simply that isn't offered at your school like mandarin chinese, that's really important. How important is online learning in west virginia?
Mike Green >> it's critically important. Sterling and his team have done a great job of providing our kids with the opportunities for virtual classes and online classes all the time. It comes with a price. Virtual classes and these types of things cost money. The curriculum is something that you have to either create yourself or purchase. It's something that's going to grow continuously over the next several years. I'll defer to sterling if he wants to add more to that. I know it's a very important part of his initiative as chief technology officer.
Chip Slaven >> sterling, what are your thoughts? What are your big challenges in terms of online learning in the state?
Sterling Beane >> big challenges for us right now are capacity. We have seen tremendous growth in our West Virginia virtual school, not only for credit recovery but for original for-credit classes. Over the past three years we've seen that enrollment double each and every year. One of the problems that we face now is trying to find funding to allow the program to grow at the rate it's currently growing. We're looking at innovative ways to facilitate that. We have a school district in West Virginia right now that is in the beginning stages of a pilot program to launch their own virtual school. One of the problems that they face, they're losing students to online k-12 schools. And so the district has a desire to keep those students in the district. So they're launching their own virtual school. Their teachers are creating the content, hosting that on lms, and they're going to allow those teachers to facilitate those courses so those students can stay in their district and receive their instruction online. It's going to give us at the state level the ability to see where we need to make policy changes to better facilitate this and see what funding requirements are going to be there if we choose to roll this out state-wide. We're excited about that and when we talk about how important teachers are in this equation, it's going to allow a group of teachers to receive this training that can serve as a resource throughout the state as we try to roll this out to other districts. The key goal in personalized learning with teachers is that we don't want to add something additional for the teachers. When you truly achieve what you're trying to achieve with personalized learning, the instruction that takes place in the classroom looks identical to the instruction that takes place outside of the classroom, meaning that we've put technology and tools in place and changed the way the instruction is delivered so a teacher is not creating two sets of lesson plans. They're creating one and using that plan whether the student is sitting in front of them in the classroom or they're at home or anywhere else that they may be.
Chip Slaven >> it just so happens, sterling, that sitting next to you we have a guy that has done exactly what that district in West Virginia I think hopes to do. Tom, can you offer a little perspective on Quakertown and how you do it, what worked and didn't work and what the challenges are?
Tom Murray >> sure. First i'll say there's an incredible team behind all that i'm about to describe. It's not about any one person. With that said, we need to stop putting kids in boxes in education. We need to stop assuming that one size fits all does anything for them. We've learned over time that it doesn't. When we see our graduation rates going in the wrong direction, attendance rates going in the wrong direction, when we see kids leaving our public schools to go somewhere else, if that's not a red flag for us as teachers and administrators, where is our head? If kids are going somewhere else, that should be a red flag that you're not meeting their needs. Exactly what you described is what we did in Quakertown. We built our cyber program online. We began to allow a full k-12 system. As a public school we had a full k-12 cyber public where kids could graduate with a full cyber program online. We built that and taught it with our own teachers. We didn't want to outsource and say we'll pay the bill and good luck and let me know how that course goes. We wanted to say our teachers are doing to do this and do it better. A lot of planning went into place and we built our own program to be able to, number one, increase resources for kids, number two, give them extra exposure. We created an environment at the high school that was almost like a college feel where kids could come in third period and go home fifth period. Our attendance went up. Our schools went through the roof over a period of time. Our graduation rates were up by ten percentage points in a few-year period. We started to meet kids where they were, created an environment that was more student centric as opposed to adult centric.
Chip Slaven >> I appreciate you offering that perspective. What Quakertown did is amazing. You're a model, I think, for a lot of districts around the country. Our next audience question and I want to add we're getting tons of questions and we're going to try to get — we're about a minute or so over but we're going to keep going for a few more minutes. We have a question from janet in wisconsin. Can you describe how this effort can be integrated into other required processes such as instructional learning? Sterling, do you have any thoughts on that question and how you do that or what your plans may be in West Virginia.
Sterling Beane >> we do require each district to create a comprehensive technology plan. A key component to the planning process is data. If you're not making data-driven decisions with your planning process, you're missing the mark. One of the ways that project 24 is going to help us, it's going to give us this rich data set that's focused on the exact needs of that district in regard to technology and a wide base of stakeholder feedback. One of the things that we've done in west virginia, back in the spring when we got the final report, we met with all of our district technology directors and shared the plan with them and encouraged them to use that when they start their district technology planning process. I think we will really start to reap the benefits of that. For the first time they'll be able to really make informed decisions based on feedback.
Tom Murray >> can I jump in.
>> sure.
Tom Murray >> one of the things i'm impressed with in West Virginia is that systemic approach state-wide for all of this but I see state leaders collecting data. The difference from collecting it through project 24 is the incredible framework where we're looking at professional learning. Many states are collecting technology hardware data, how many laptops do you have, chromebooks, ipads. Its not about the technology but the learning. We need all of these gears in place. If the districts aren't planning on the sustainability of things, it's going to go away because they're not going to be able to afford it. In West Virginia we're looking at all the gears. At the end of the day you can have a million computers in your district and it does nothing for the learning of kids without proper learning and all the other gears in place. I challenge our state leaders to do just what West Virginia did in that.
Chip Slaven >> I think West Virginia welcomes that challenge as a leader in this among states and I think all states need to be doing what they're doing. Again, talking about that and in talking about district readiness, I want to go back to Cheryl. Could you give us a quick synopsis of where the districts stand in terms of readiness?
Cheryl Lemke >> sure. I think I've done that throughout this webinar, but my sense is that the school districts are at various stages. Many of them are investigating this. They're defining their terms. They're making sure that they truly understand this and the transition that's before them. They're putting policies in place. Many of them are doing, in a very smart way, doing pilots and trying out initiatives. I think we've got a lot of action by districts. When you look at the schools at that level, the implementation is typically as I've described, that there's a general sense of infrastructure and devices out there, but the teachers and principals are saying, we need it to be ubiquitous, if not one to one, then maybe two to one or some ratio like that so that we can really count on this. We can count on the band width, and we know when we start our day that we can use digital and blended learning and it will work for our kids. My sense is that many schools are really testing the waters. One of the smart things that we heard from teachers and principals out there is that they were trying to do this together. That they were headed down the path of making sure the infrastructure was there, but then creating this culture of innovation that understands that there's no grand plan for this and no one can anticipate everything that you need to do. So you need to have kind of that general direction. You need to have the flexibility and adaptability and then work together with teachers and parents and principals and students to make sure that they have a voice in this whole thing so they're motivated and engaged and self-directed in their learning. So I guess in summary, the districts are staging this well. The teachers and principals are trying it out but they're calling for more infrastructure and devices to make this happen on a large scale.
Chip Slaven >> anything at the school level that stands out to you as opposed to the districts?
Cheryl Lemke >> the school level we really heard from teachers that you have to have enough devices to make it possible for all of your children to really engage and that you have to be able to count on the broadband to make sure that it's actually going to work. It has to be fast and to be there. And they need time, really, to do all the planning and to share, to exchange ideas, to really invent this together.
Chip Slaven >> mike, I want to go to you one more time. We are drawing to a close here in a couple minutes. Going forward, what are your final thoughts and plans on how to get the districts and the schools moving in the direction you want and better educating them to realize how important personalized learning can be?
Mike Green >> just everything we've said here, chip, to be honest with you. Continue to communicate clearly with each of our districts at every level, make sure that we are not just talking to the students but we're talking to the teachers, the administrators, the service personnel and everyone else who is serving our kids in the communities. As I said earlier, bringing the parents and the families back into the realm as well because they provide a lot of resources as well and it's very important for them to be part of their kid's education, especially here in West Virginia where things are difficult, where you have kids who perhaps have technology skills their parents do not. It's incumbent upon us to make sure that our kids are working with their parents to bring them up to speed on technology. For those of us who live with technology every day, we're able to keep up with it as best as we can, in spite of the fact that the velocity and trajectory of changes has gone through the roof. It's really critical that we continue to involve everyone in the community who are involved in education from the school board down, really, we are — as I always say, we're where the rubber meets the sky. We've got to get our boots on the ground and get to our people on the street, get to our kids, and really understand where their issues are if we're going to be successful in changing the way education works in our great state.
Chip Slaven >> certainly I think — I already know this, but hearing you talk today, you certainly have the vision and know the direction that the state needs to go in. We're going to take one more audience question and then wrap things up. I want to go back to my colleague tom to answer this. It comes from Montana and it's a great question to end with. It's very simple. How can Montana integrate project 24 initiatives? Tom I know there are some changes that have been made with project 24, some improvements. Can you tell us a little about them and tell the folks in Montana how they can benefit from project 24 just like West Virginia has thus far.
Tom Murray >> the folks in Montana can benefit just like any other state here in the nation. As we begin to wrap up this, it's important to note that we've had over 1,000 school districts take part in project the 24. About 14,000 school districts in the nation. About one out of every 14 has jumped on board and taken part here. We have made some changes. We've gotten a lot of input from states like West Virginia or rhode island or new mexico that have gone state-wide with this implementation. We've taken our academic support gear and we've built it into community partnerships. We felt that that community aspect was so incredibly vital that it should be that gear. We rebranded that gear to community partnerships. We took the assessment part and moved it in line with the curriculum and instruction and assessment. The three of them go hand in hand. We then took our data, the data and assessment gear, we made a data in privacy. The alliance was involved with a congressional hearing related to privacy. It's a hot button issue. And we want to be able to support our districts. We took technology and infrastructure and made it networks and hardware because we believe it's a lot more than boxes and wires. Although infrastructure is traditionally your boxes and wires, we have a much broader term. So we kind of renamed that a little bit. All across the board on a daily basis we're adding resources that are available. We're currently building now a section on leadership. It's not going to be a brand new gear because it's not separate. It's all encompassing. What I've seen in districts across the nation is you can have all this in place but if you don't have high octane leaders creating that culture of innovation, it's going to fail. It's absolutely imperative at the district and school level. We built out an engage section. We understand that not every district is going to come across project 24 because they want to start with a self-assessment. So what we've done is built resources for all the hot topics that I just mentioned and we've come across other ones that we're going to be building on, so really creating those resources. We're working on biweekly neb wars — webinars and doing that on a biweekly basis. We're expanding our experts across the board and working there. I encourage our districts to check it out. Plan4progress.org. It is imperative for our children that we prepare them for their tomorrow and not our past and this is the framework to do so.
Chip Slaven >> thank you, tom. As I said earlier, you are our ambassador of enthusiasm when it comes to the work we're trying to do. We had one other question that needs answered. Carolyn from virginia, can you compare and contrast digital learning and personalized learning and what we're talking about. When we talk about digital learning, we're talking about digital content, digital textbooks, various online learning tools, any way that technology can support learning. When we're talking about personalized learning, we're talking about something that's actually much deeper and richer than that. Digital learning helps enable personalized learning. It enables your child to move at their own pace, for you, the parent, to get data every day, hourly as they go through and take formative assessments on how they're doing so they can progress through their own pace and take control of their learning. That's a brief description of what we're talking about. Digital learning I consider a very strong support to get to that goal of personalized learning. With that, we're running out of time unfortunately.
I really want to thank all of you for watching today. I particularly want to thank our guests — mike green, Cheryl lemke, sterling beane and tom Murray. I also want to thank the great people in West Virginia who are working on this effort and championing this project starting once again with governor earl ray tomlin who had the vision to take it on. A special thank you to jim denova in west virginia. Before we sign off, I mentioned earlier we have another webinar coming up that I wanted to inform you about. Next week we're going to have a discussion on the use of time as we learned today is an area of concern for West Virginia and also for states all over the country. The webinar is going to be Thursday, september 11th, 2014, from 2:00 to 3:00 p.m. i'm pleased to announce that the alliance president, former West Virginia governor bob wise, is going to be joined by susan patrick of the international association for k-12 online learning, one of the nation's premiere experts on time. And another west virginian, gayle manchin, president of the board of education. They're going to talk about time and how important it is and personalized learning. We hope you join us then. Remember to keep up to date on the latest in education. Follow the alliance on twitter. Like us on facebook at facebook.com/all for education. As always, you can e-mail us your thoughts on this webinar and any suggested topics for the future at alliance at all for ed.org. Thank you to all of those that watched today and hung on to see the extra time. I think it was a really important discussion. Thank you very much for watching and have a great afternoon.
Categories:
Uncategorized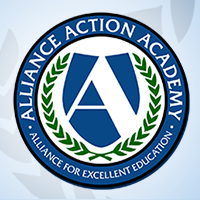 Welcome to the Alliance for Excellent Education's Action Academy, an online learning community of education advocates. We invite you to create an account, expand your knowledge on the most pressing issues in education, and communicate with others who share your interests in education reform.
Register Now
or register for Action Academy below: