Using Title I to Promote Deeper Learning

September 27, 2017
7:30 pm – 8:10 pm EDT
The Mike Sussman Studio
Using Title I to Promote Deeper Learning
Panelists
Noah Bookman, Chief Strategy Officer, California Office to Reform Education (CORE)
Rick Miller, Executive Director, CORE
Samantha Patel, Policy Analyst, Center for American Progress
Winsome Waite, PhD, Vice President of Policy to Practice, Alliance for Excellent Education
On September 27, the Alliance and the Center for American Progress held a Webinar on the potential to use Title I to promote Deeper Learning. This webinar addressed how states can use resources provided by the Every Students Succeeds Act (ESSA) to implement deeper learning practices in schools and school districts.
As states prepare to implement ESSA, state and local policymakers and district and school leaders can use deeper learning as the framework from which to design their plans to meet the ESSA requirements. The requirements and resources provided by three sources of funding within the law are particularly salient: Title I, Title II, and Title IV.
For example, Title I can be used to emphasize deeper learning, as that pot of funding focuses on standards, assessment, and accountability. Specifically , the law requires learning standards to measure higher-level skills—deeper learning—and provides flexibility on assessing these skills and measuring student performance. Funds can also be used in support of rigorous course work that allows students to earn postsecondary credit while still in high school.
The webinar also shared information about the use of Title I funds by the California Office to Reform Education (CORE) districts. CORE's school quality improvement system provides educators a complete picture of schools' academic progress by showcasing state and locally-developed data in a way that is unique and innovative.
Please direct questions concerning the webinar to alliance@all4ed.org. If you're unable to watch the webinar live, an archived version will be available at https://all4ed.org/webinars 1–2 business days after the event.
---
The Alliance for Excellent Education is a Washington, DC–based national policy, practice, and advocacy organization dedicated to ensuring that all students, particularly those traditionally underserved, graduate from high school ready for success in college, work, and citizenship.
https://all4ed.org
Follow the Alliance on Twitter (www.twitter.com/all4ed); Facebook (www.facebook.com/all4ed); and
the Alliance's "High School Soup" blog (www.all4ed.org/blog).
The Center for American Progress (CAP) is an independent nonpartisan policy institute dedicated to improving the lives of all Americans, through bold, progressive ideas, as well as strong leadership and concerted action. CAP's aim is not just to change the conversation but to change the country. www.americanprogress.org
---
If you are interested in renting the Alliance's facilities for your next meeting or webinar, please visit our facilities page to learn more.
[Music]
Winsome Waite:          Welcome. My name is Winsome Waite. I am senior director on the practice team here at the Alliance for Excellent Education. The Alliance is a national policy practice and advocacy organization dedicated to ensuring that all students, particularly those that are underserved graduate from high school, ready for success in college, a career and citizenship. Thanks for watching this video, part of a learning series that will discuss deeper learning and the Every Student Succeeds Act, or ESSA. During the session we will learn more about what deeper learning is, how states can use resources provided by ESSA to implement deeper learning practices.
Deeper learning is attained when students master rigorous academic content, think critically and solve problems, work collaboratively, communicate effectively, direct their own learning and have an academic mindset. Now let me introduce our panelists. With me in the studio is Samantha Batel. Samantha is a policy analyst with a K-12 education team at the Center for American Progress. Her work focuses on schoolwork standards, school and district accountability and school improvement. Prior to working for the Center for American Progress Samantha was a confidential assistant at the U.S. Department of Education and a fellow at the American Constitution Society for Law and Policy.
We're also joined by Noah Bookman, chief strategy officer at CORE Districts in California, and Rick Miller, executive director at CORE Districts. Before we dive into our discussion, I want to thank the William and Flora Hewlett Foundation for its support of the Alliance's work in the area of deeper learning. It's great to have our panelists here with us today. And now Samantha, I'll turn it over to you for the presentation.
Samantha Patel:          Thank you. And thank you to the Alliance for Excellent Education for having us all here to speak about our work on deeper learning and school accountability. I'd like to start off with a discussion to frame what we mean when we say deeper learning in our context. According to the research, deeper learning is a what or a set of specific competencies which you can see here listed in green, and a how or the instructional strategies that educators use to engage students in deeper learning so that they develop the competencies you see listed.
And these are listed in no particular order. Winsome mentioned them before. So we have mastering rigorous academic content, learning how to think critically and solve problems, working collaboratively, communicating effectively, directing one's own learning and developing an academic mindset or the belief in one's ability to grow. Now fostering these competencies is an important step towards ensuring that students are college and career ready for a twenty-first century world. And over the course of this session we'll talk about how deeper learning overlaps at the policies included in the Every Student Succeeds Act and how the provisions of Title 1 specifically of that act states can implement elements of deeper learning statewide.
So states are getting ready to implement this new law, which replaced No Child Left Behind as the main K-12 federal law. And states can use resources provided by ESSA to address both the how and the what of deeper learning. In fact, state and local policymakers, district and school leaders and educators can use deeper learning as the framework through which they will design their plans to meet ESSA's requirements. The requirements and resources provided by three titles, Title 1, Title 2 and Title 4 of the law are particularly salient.
We'll briefly mention Titles 2 and 4 and then concentrate on Title 1 throughout the rest of this presentation which you see highlighted in red. Title 1 includes standards, assessments and accountability and this will be the focus of our presentation because it has significant impact on the local level. This section of the law requires states to set learning standards in reading and math and test students once every year in grades three through eight and once in high school. The law requires learning standards to measure higher level skills, provide flexibilities in how to assess these skills and how to holistically measure student performance.
The implementation of Title 1 as a prime place for states and districts to emphasize deeper learning. Under Title 2 states can use these funds to provide educators with the necessary professional development to teach two deeper learning competencies. And Title 4 supports students' access to a well-rounded education, technology and school climates that support safe and healthy students who are ready to learn deeper learning competencies.
So we will explore specifically the inner section of deeper learning and school accountability within Title 1. Accountability however is more than just school labeling. We like to think about it as a comprehensive system made up of three components that are linked together by continuous cycle of improvement. These include school classifications, which is how states differentiate and label school performance, clear and transparent data reporting and appropriate interventions and supports. And the six deeper learning competencies intersect with each of the three components of the system. And we can look at how they intersect with these components more specifically in each area.
First, there are many school classification indicators that states can use to measure aspects of deeper learning. For example, schools can use climate surveys to measure effective communication and collaboration and there are a bunch of examples listed here. Second, school classification systems go hand-in-hand with comprehensive data dashboard. In these report, additional measures, broken down by student subgroup, to understand how all students are doing and a variety of indicators that measure deeper learning competencies.
And these additional measures may not be the right fit to classify schools, but still provide school leaders with important resources and information to improve student performance. For example, measure measures of student wellness may help schools understand how receptive students may be to aspects of deeper learning such as developing an academic mindset. Regarding interventions and support in this third bucket here, schools that need to improve are doing poorly academically, which can be symptomatic of other needs that students have.
For example, districts can support deeper learning competencies, using evidence-based strategies to help students direct their own learning, which may improve the student experience in school and ultimately improve performance, which is the goal. As states are designing these systems through a deeper learning lens, there are several considerations for them to keep in mind. So first states should select indicators that measure what they intend for them to measure. If schools are concerned about students missing class for example, chronic absenteeism is a better measure than attendance because it identifies students at risk for dropping out rather than those who are in class.
Second, indicators must meet certain technical requirements of the law and these are things like valid, reliable and comparable, meaning that they measure what they intend to measure. They measure a specific results consistently over time and they measure the same element of performance across different schools. And third, states should think about unintended consequences. When states add something to a school classification system there could be an incentive to gain the system or cheat to make schools look better. So with this context in mind using a deeper learning lens we will focus now specifically on the school classification measures as states are redesigning their systems under ESSA to meet the law's requirements.
Under the new law, states are required to use at least five indicators in their systems. Listed here from left to right we have achievement in reading and math, another academic indicator such as student growth and reading and math, the four-year graduation rate for high schools, which may take the place of a second academic indicator, and the option to use extended rates such as the five, six or seven-year rate.
A measure of progress towards English language proficiency and this may also include a measure of actual proficiency in that indicator, and at least one measure of school quality or student success which is listed in purple. And this is gonna be the focus of our presentation where we can incorporate deeper learning into school classification systems. And this measure has caught the attention of state policymakers because they must decide which new measures to include in their school ratings under the new law for a more holistic measure of school performance. And states can and do include more than one.
Previously statewide systems focused more so on a more narrow set of indicators that primarily measured academic achievement and graduation rates for high schools and attendance for elementary and middle schools. Given this expanded opportunity and this expanded definition of school and student success states have a greater ability to align their school classification indicators with measures of deeper learning. And while there may be a more obvious connection between academic achievement and a deeper learning competencies of mastering things like academic content and developing an academic mindset, states have an opportunity, especially to think about how this indicator could measure other aspects of deeper learning.
So ESSA suggests several options for states to consider for these new measures of school quality or student success including a student engagement or an educator engagement, which gathered data about the attitudes, perceptions and beliefs about the school community and learning environment. Student access to and completion of advanced coursework such as advanced placement and do a credit, it counts for college credit. Post-secondary readiness, like performance on college entry exams like SAT and ACT and school climate and safety, which assesses different dimensions of the school environment or any other indicator a state chooses so long as it meets technical requirements of the law.
Now several of these measures can get at conditions of learning present in schools which would be critical building blocks for deeper learning to occur. For example, students would need to feel safe and supported in order to learn the advanced skills that characterized deeper learning and teachers would need to have buy-in to the types of teaching strategies required to foster this learning. By using measures of the engagement and climate, states can also understand how well set up schools are to promote deeper learning.
Now to bring these indicators together to classify schools, ESSA requires that the four academic indicators you see listed in orange each receive substantial weight and all together much greater weight than the measures of school quality or student success listed in purple. This means that the academic measures must have a greater impact on the school classification. And ESSA requires states to combine measures in this way to identify two groups of schools for improvement. Schools for comprehensive support and improvement such as those performing in the bottom five percent of the state or those with low graduation rates, and schools for targeted support and improvement such as those with low performing subgroups of students.
Now states can choose to further differentiate school performance if they'd like. For example schools can use an A through S system or star ratings and there are a bunch of approaches to sum up these measures, most commonly of which is the performance index which sums to 100 percent, but there are a bunch of different methods to combine these measures, such as decision rules or matrices.
Now these requirements really build on the work that states begin prior to the law's passage. Before ESSA, some states started to use a broader set of measures to classify school performance. And in order to understand these indicators and make cross state comparisons, we organize these measures into the seven categories you see listed. So achievement, such as proficiency in reading and math, student growth in multiple academic subjects, measures of English learner progress, early warning indicators such as chronic absenteeism, persistency indicator such as graduation rates, college and career ready indicators such as participation in and performance and college entry exams and other indicators such as access to the arts.
Now measures of school quality or student success span the last four categories that you see circled in red. And after we looked at the statewide systems that these states were using to classify school performance, we wanted to dig in specifically into the newer, less commonly used indicators that policymakers are considering amongst those four categories we had circled in red. As measures of school quality or student success they can get at measures of deeper learning. We focused specifically on the indicators that you see here, which states began using prior to ESSA and it's worth taking just a minute to talk through what they all are.
So social and emotional learning is usually measured through surveys. No state has used social and emotional learning to classify schools, but there is work being done at the local level and we'll hear from our guests soon about this really great innovation. School climate and culture is usually measured through a climate survey and four states included these types of measures before ESSA. In addition, chronic absenteeism can be a useful proxy for a school's climate and five states used this measure prior to the last passage to classify schools, with one state also paying particular attention to student and parent engagement. And lastly, resource equity and measured student access to resources like effective teachers and rigorous coursework in the arts and five states use this type of measure, such as participation in the arts, but some may be the right fit for school ratings while others better suited for reporting at the district and school level to drive continuous improvement.
So we see that states are clearly interested in innovating to measure a broader set of skills and characteristics that students are developing even before ESSA was passed. And many of the innovative measures listed here are critical building blocks for deeper learning to occur. And in particular the California Office to Reform Education or core districts offer insight for states considering some of these new indicators. The Core Districts created a school classification that includes both measures of social and emotional learning and school climate and culture indicators and are happy here to have today Rick Miller and Noah Bookman from the CORE Districts and invite them to give an overview of their work.
Rick Miller:                 Wonderful. Thanks so much. My name's Rick Miller and I'm gonna begin the conversation and have my colleague, Noah, join in. Let me tell you a little bit about how we came to including social emotional in our dashboard of _____ we considered and then have Noah talk a little bit about how we did it and we're happy to answer any questions you may have. So it's important to understand the context and when we designed this back as a part of a waiver from No Child Left Behind. So this was under the old accountability model of just looking at test scores. So there is a wide rejection across the country that just looking simply at test scores and proficiency levels was not an accurate description of whether or not a school was effective.
And we were trying very hard not to avoid accountability but embrace accountability and find a place where we can do more important work. But also I think critical to our thinking was we're less trying to find a way to punish schools that appear not to be making a difference and more try to find a way to find where we can use information to help schools get better. We often will talk to you about using data as a flashlight not a hammer. And that was our intention when we were designing this multiple measure model. So what we did was we actually went to the at the time in California we had multiple accountability models. We had the Federal AYP, we had our State Academic Performance Index and then every local district mostly had a dashboard that they look at their own.
The dashboard frankly was what the districts honor the most and what they thought was most important but they had to comply to federal and state law. So we started with what do you look at locally and we came up with all these different measures that we thought mattered, and you can see there's actually ten different things we consider most of what you've gone over today which is growth and four, five, six-year cohort grad rates and cultural climate surveys, chronic absenteeism, EL reclassification, all those measures. And we think all matter because the idea was, how do you know if a school is high performing and we failed in these, all these measures were moving in the right direction, we were very confident this was a school that was preparing, calling their kids for college and career readiness and so that's what we wanted to hold ourselves accountable for what was what mattered.
And equally important we knew through the NCOB and API here in California that what you measure matters and then including some of the accountability sends a message and sends a signal to educators that this is something you want to pay attention to. The CORE, though, is also truth. You don't include an accountability. It sends a message. It's not something we value highly. In that context and at this time there was a lot of conversation around social emotional learning. _____ spoke how children have succeeded just come out a lot of people reading and thinking about it and trying to think more holistically about how you might think about this in a setting schools. Two of our districts in the CORE Districts, we represent eight districts across the state of California. Most of our large _____ is representing over a million students. In two of our districts we're working with a Castle set of districts looking at social emotional and deep ways when unify and Sacramento City unify.
So there was this real desire to sort of think about these measures and we believed deeply at the time that looking at social emotional learning mattered. Mattered for educators, mattered for school zone, something we wanted to honor. We were very purposeful in saying it's not something we want to associate if you're not – if you don't have a large growth mindset we want to put you in a program of improvement. This was very much about how we build up, we learn from each other and we get better. In that context we spend some time thinking with the districts what the best way to look at social emotional learning and what mattered, what didn't and how we wanted to build it.
We came to the conclusion that we could survey these measures as a way of just sort of better understand whether schools, we're doing a good job in them and then included them in our accountability model. As again, this signal of we think this matters, these are the measures that make a difference to helping improve student structure and achievement. And so with that sort of context of why we did it and what we were thinking, I want to turn to Noah and have him talk a little bit about how we actually rolled it out.
Noah Bookman:          Thanks, Rick. So when we received the waiver we had this broad concept that we wanted to measure these non-cognitive or social emotional factors. And one of our first jobs as a set of districts was to figure out, well how are we gonna do that? And I think that we state who chooses to undergo this kind of a process to measure something that's different or new, can potentially learn some lessons from some of the work that we engaged in. We as CORE operate truly as a collaborate. So all the decisions that we made around what would go into our system and how we would approach it were done through a collaborative process and that was definitely true about the development of our social emotional measures.
We started with this notion of knowing that we wanted to measure these factors because they are important. Many of our districts felt that they were as important as measuring and developing some academic skills and we're searching for a way to look at the quality of measurement and quality of implementation of efforts around these skills. So we started with going to some research partners and implementation partners at both the John Gardner Center for Youth at Stanford and our implementation partners at Transforming Education. And they helped us put together a set of informational briefs on different skills that we might consider, including our measurement system.
And then what we did is we engaged our district leads and their teams to come together and look at all the different possibilities to try to identify of all these different skills that we could measure, from everything from GRIT to Happiness to Joy for Learning to some of the things that we ultimately end up including like self-management or self-efficacy, to go through a process to help us figure out which one of these things do we think is the most important and valuable for us to include in our approach. We use three key criteria for that and we use these same three criteria for every indicator for our system under our waiver.
The first criteria was is the thing that we want to include actually measurable. In other words, do we have some evidence that you can measure this thing at scale for a reasonable cost? So we looked to different skills where we knew there were some set of indicators that were already in place that we could potentially try using across our districts. The second thing we looked at was is this measure malleable or is this something we can actually impact as schools. So we looked to the research around studies that had been done in this case around different social emotional skills that showed that if you actually improved this thing, for instance if you improve self-management do we see some kind of an impact on grades or on performance?
And so for the skills that we ended up selecting we had good evidence that they were indeed malleable, things that schools could have impact or influence on based on the research. And the last thing we looked at was is the skill in question or the habit or the mindset in question meaningful? In other words, is it meaningfully related to the long-term outcomes for students? So we looked at research has suggested that the skill or mindset or habit in question had good research rented as being related to both success in school and life. In other words, does it predict whether or not kids are gonna do well in school?
Does it predict whether or not they'll go to college and be successful in college or avoid risky behaviors as they get older? And for that there is a decent amount of research for folks like Gene _____ that shows which one of these skills have that meaningfulness. So based upon that information we went through an iterative exercise with our district staff to focus on what we ended up landing on four skills – self-management, self-efficacy, growth mindset and social awareness.
We also found that these skills fit into the two broad buckets of interpersonal skills, that is skills that have to do with how we interact with others in the world and intrapersonal skills, or thoughts and habits and mindsets that happen inside of us, which again is good research base around those is the kind of good two framing ways to think about these non-cognitive or social emotional skills. We then went through a multi-year process to pilot these measures, get feedback on them, field test them and then ultimately go to scale with them. And we're now in our third year of measuring social emotional skills across our CORE Districts with approximately half a million students participating in these survey instruments each year.
Samantha Patel:          Thank you. This is incredibly insightful and helpful for states that are considering taking on this new work, and in particular I appreciate the approach of looking at things with a flashlight, not a hammer, because the purpose of this is to highlight areas where schools can improve in order to help their students in their performance. So I have a couple of follow-up questions that I think might be helpful as states are moving forward with their own plans. And I was wondering what the process was like for getting stakeholders willing to develop and adopt such an innovative approach.
Noah Bookman:          Well I described a little bit of that in terms of our initial process around convening our district stakeholders around the selection process. One of the things that I think has been really interesting in this work is how positively, and this is something our research partners at PACE found when they went out and they interviewed people about the initial implementation of our measurement system, how positively educators have received just seeing the social emotional factors on a school report card. It's validation to the work that they in a sense have already been doing. Our partners at Castle that Rick mentioned earlier had done a survey and asked teachers things like do you work around social and emotional skills in your classroom?
And nine out of ten teachers say they already do work around social emotional factors in their classrooms. So in many ways just seeing these data on the report card was a validation to stakeholders. We had some other approaches that we utilized too, so during one of our initial development years around the social emotional factors in other measures in our systems, our districts came together around a protocol to use to go out and reach out to stakeholders to share with them the measures in our system and to get reactions and feedback.
And we utilize that to help us improve our reporting mechanisms, to help us with the timing with which we rolled the information out and a few other factors like that. We also as part of our intervention work we're engaged with sets of schools and doing different kinds of collaborative capacity building, whether it be our school pairing program or a program that we call Communities at Practice, and part of that involved bringing together teams of school folks to be trained on improvement methodologies and we would during those sessions we have sessions around the new measurement system and get feedback on that approach.
So we try to take advantage of those opportunities where we have stakeholders together to get their input on things like the measurement approach and what should be weighted more or less than other things, how to deal with student groups, a number of different factors so that we could sharpen those approaches before they became part of our ultimate measurement system.
Samantha Patel:          That is incredibly helpful and building on that, I'm wondering what advice do you have for states that are thinking about this type of work? Maybe not even necessarily in the social and emotional learning domain but that are looking to create a more innovative system than they've had before, develop new measures to include in the school classification system. There definitely seems like this is a long process that requires a lot of engagement, a lot of feedback. Do you have any specific advice to states that are kind of looking to branch out from what they've done in the past?
Rick Miller:                 Yeah, I think it's a great question and I think _____ the whole country is sort of struggling with this right now. And the main thing I would say when it comes to SCL or other innovative measures is I think we have to try to carve out a place in this country where try these things, but that doesn't mean we have to try them in scale. I think when you look at this SCL work we're doing it's actually quite controversial, the fact that we're including accountability. Frankly interestingly enough we didn't realize what these controversies was when we did it. We just thought it was the right thing to do and backed into a controversy.
And the controversy, whether it's appropriate to use these measures in an accountability, and I think the problem is I think everyone is sort of thinking of the NCOB style accountability when they think about this and not think about where we evolved to. Regardless, I certainly appreciate people's concerns and skepticism about this idea but part of what we continuously say is whether or not it's a good idea to include these measures in an accountability, we don't know yet. I think the idea is we – our theory of action is by including them are gonna help educators get more information and validate their work and improve our focus on these skillsets. We believe that's the way we've designed our system to allow that to happen.
If in fact it turns out that teachers feel like they have to get it right and so they start changing so we're not teachers, but systems start changing surveys or somehow try to manipulate it to get the _____, that's not what we're trying to get at and we would then stop doing it. So part of this is a learning exercise and I think one of the beauties in the way we're doing it is we're not doing it at scale across California, a small subset of us are piloting, trying it, trying to do it responsibly to figure out and learn.
And if it works out to the way we want it to then we can scale it statewide. If it turns out we can't do this at scale then we sort of shut it down and move onto the next thing. I think that idea of piloting innovation, it's something districts do all the time but states really don't have a lot of mechanisms to do it but ought to be thinking about ways to make that work.
Samantha Patel:          And are there any particular challenges that you think states should be keeping in mind as they're going through this process?
Rick Miller:                 In terms of – I'm trying to think of in terms of SCL in particular. I think just the notion of trying to rethink compliance and accountability, I think we have years and years of cultures built up in states and districts of what accountability looks like, what it means. And when you're trying to change that culture it takes time, emphasis and energy to do it. I think also there's gonna be healthy skepticism from districts and states when you sort of say this is about helping you. I think it'll be understandably skepticism.
So you sort of have to sort of show that you're actually doing this but people experience it and they move it forward. So I think it's not groundbreaking advice but the notion of sort of starting small, being slow with it and sort of letting people experience it as you move forward, but also recognizing you're gonna go into a culture – I mean we had a real struggle with this that our central offices were very used to compliance and they knew how to respond to compliance and they didn't know how to respond to a different way of doing it. And so it just takes time to build that new theory of action within central offices one-on-one state departments of education.
Samantha Patel:          Thank you so much for all of this insight. It definitely lends itself to what we want to talk about in terms of what states are thinking about doing under ESSA with their new plans. They really have an opportunity to redefine their theory of action and to include new measures that expand beyond just test scores like they had traditionally done in the past. So with this context in mind, 17 states have submitted their ESSA plans to the Department of Education for peer review, and during the first submission window which closed in May.
And similar to our analysis of school classification systems before ESSA, we used our seven-category framework of indicators to review the measures that states plan to include in their new systems under ESSA. Four of these categories include measures of school quality or student success, which may measure aspects of deeper learning from mastering rigorous academic content and learning to think critically to promoting academic mindsets, which is some of the things that the CORE folks touched on.
Overall we see the following trends. As 16 states are using an early warning indicator, 6 states including measure of persistence, other than the 4-year graduation rate or extended year rates, 13 states include a measure of college and career readiness and 13 states include an indicator from the other category, which covers everything from other assessment measures to school climate and access to the arts. And we can now dig into each of these categories to see how states can use these measures to promote deeper learning.
So early warning indicators include measures that may help educators identify at risk students. And these indicators are important measures of whether students have the opportunity for deeper learning, meaning whether they are physically present and keeping up with coursework. The common indicators that states are using include attendance, chronic absenteeism, which is most commonly the percent of students missing ten percent or more of the school year and on track to graduate indicators, which states measure in several different ways under ESSA, such as the percentage of ninth graders earning at least five credits. And so far we're seeing that these measures make up about ten percent of school classification system ratings.
Next the category of persistence indicators. ESSA provides a unique opportunity to give schools credit for keeping students in school who otherwise drop out and we should know that the varied instructional strategies used to promote deeper learning competency development might be even more salient with students who are not engaged by more traditional teaching strategies. So how are states measuring school persistence under the new law? They are required to use the four-year adjusted cohort graduation rate and school accountability and they have the option to include extended cohort graduation rates such as five, six, or even seven-year rates.
Now some states are going beyond this including other measures of persistence such as the drop-out rate or a modified graduation rate. And these additional measures of persistence make up an average of about nine percent of high school classification ratings. Now onto the college and career ready category. We know from the research that deeper learning competencies align with success in both college and careers regardless of industry. In total, 13 states include a measure of college and career readiness in their school classification systems and these are more established measures, which states have been collecting data on for some time, including participation and performance in advanced coursework, participation and career and technical education courses, work based learning opportunities and earning industry-recognized credentials. They're also measuring enrollment and post-secondary education and military enlistment and of states that include these measures in their systems, they make up approximately 20 percent of high school ratings.
Now the final category of indicators is this other bucket, includes a variety of different indicators. And these include things like other assessment measures, which measure whether students are mastering rigorous academic content or identifying gaps in achievement. A handful of states is an indicator that measures whether or not schools provide students with access to a well-rounded education, including physical education, arts, music and language courses. Three states has a climate survey and one state uses a student engagement survey, which may measure deeper learning competencies such as collaboration and effective communication.
One state considers whether students' disabilities are included in general classrooms and we find one state using class scores, which is a measure of pre-K classroom quality. Although few states are using them, measures of early learning are particularly important as the foundation for deeper learning. Plus, many early learning practices inherently support deeper learning competencies such as communication. So this area may be right for states to consider as they broaden their measures under the new law. And these indicators on average make up around 13 percent of school classification ratings.
So overall there are a variety of measures that we're seeing states use to create more holistic school classification systems under the new law and they have an opportunity to really broaden and rethink their systems. The next round of states must submit their plans to the U.S. Department of Education in September and we recommend that they keep a couple of considerations in mind as they finalize their plans to align with ESSA and to promote deeper learning. First they should limit the number of measures they use. States cannot try to use every interesting indicator in their school classification system. Otherwise they'll end up diluting their system and no one measure really matters. And school leaders won't know what to focus on as they work to promote students' deeper learning.
Second, states should use discrete indicators. Some states in the first round of submission combine multiple measures into one indicator, such as including measures of college and career readiness in their achievement indicator. This complicates waiting decisions and may mask other measures, including the deeper learning measures that states want to highlight. Using a menu or index for school quality or student success indicator, such as a college and career ready index or rubric, it may be okay but try to keep it simple for clarity.
Third, states need to assign indicators appropriate waiting. And we talked about this a bit earlier. States need to make sure that their school ratings consist mostly of their academic measures and they have discretion in how to assign these weightings but it may be helpful to look at past systems for some ideas. We also have an upcoming brief that does a deeper dive into all the new measures of school quality or student success that states are using in their new systems, which might be helpful as states finalize their plans.
And lastly, states should collect and report on additional measures that they are not using to classify schools. Because not every indicator is the right fit for school ratings. States should use more established measures for their school ratings such as chronic absenteeism and measures of college and career readiness but go slowly when using new indicators. For example, state policymakers need to study what happens when there's an interest in including social and emotional learning in high stakes environments. And district innovation like CORE is particularly useful to develop these new measures in a pilot approach.
School climate and culture surveys on the other hand have a longer history in school classifications but states that are considering surveys for the first time should really collect and report the data before using these instruments for school classifications. As a result there's a lot to be said for a comprehensive and transparent data dashboards. They provide important information and that may not be included in school ratings the district and school leaders can use to promote deeper learning and promote continuous improvement.
So all that in mind, I want to thank the Alliance again for inviting us here to speak. Your audience is welcome to contact us directly so I have my email address here and I also have my colleague's, Laura Jimenez. And feel free to access our wealth of materials on our various school accountability topics that are available on our website at the Center for American Progress.
Winsome Waite:          Fabulous. Thank you so much –
Samantha Patel:          Thank you.
Winsome Waite:          Sam. Well, we're at the end of our time today and I just want to thank you Sam, Noah and Rick for the very informative information for your willingness to be part of this video learning series and for the excellent information on ESSA and deeper learning.
Samantha Patel:          Thank you so much.
Winsome Waite:          Please be sure to visit allfored.org/deeperlearning for further videos on deeper learning. And once again we wish to thank the William and Flora Hewlett Foundation for its support of the Alliance's work in the area of deeper learning. I am Winsome Waite for the Alliance for Excellent Education. Thanks for watching and learning along with us.
[End of Audio]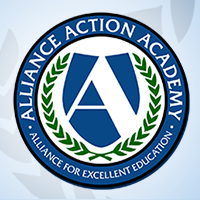 Welcome to the Alliance for Excellent Education's Action Academy, an online learning community of education advocates. We invite you to create an account, expand your knowledge on the most pressing issues in education, and communicate with others who share your interests in education reform.
Register Now
or register for Action Academy below: