Redesigning Learning Spaces: Creating Brain-Friendly, Blended Learning Environments (Project 24 Digital Leadership Series)
Registration Required
September 17, 2014
11:00 pm – 11:45 pm EDT

The Alliance for Excellent Education Invites You to a Webinar
Redesigning Learning Spaces: Creating Brain-Friendly, Blended Learning Environments
Panelists
Benjamin Gilpin, Principal, Warner Elementary School (Spring Arbor, Michigan)
A. J. Juliani, Education and Technology Innovation Specialist, Upper Perkiomen School District (Pennsburg, Pennsylvania)
Erin Klein, 2014 MACUL K–12 Teacher of the Year, Michigan Association for Computer Users in Learning (Michigan); Classroom Teacher and Blogger, Kleinspiration.com
Tom Murray, State and District Digital Learning Director, Alliance for Excellent Education
Please join the Alliance for Excellent Education in a back-to-school webinar that is part of its Project 24 leadership series. Project 24 is a systemic planning framework around the effective use of technology and digital learning to achieve the goal of "career and college readiness" for all students. This Google Hangout will explore how classroom spaces can be transformed into brain-friendly digital learning environments. As founders of classroomcribs.com, Erin Klein, Benjamin Gilpin, and A. J. Juliani will discuss how the learning environment, including physical spaces, plays a key role in how students learn and how creating a digital environment in such a space can transform the learning process as a whole.
If you are often debating between colors, themes, desk/table set up, and wondering how to design your learning space so it best supports all of your students, this webinar is for you. It will provide information and real school examples to assist in redesigning a classroom into one that considers brain research, gender, and digital impacts on learning. For administrators, this webinar will provide concrete examples of how the learning environment impacts student learning and how a classroom or building makeover may just be what is needed to take student achievement to the next level. Panelists will also address questions submitted by viewers from across the country.
Register and submit questions for the webinar using the registration form below. After registering, you will receive an email confirmation. Please check your email settings to be sure they are set to receive emails from alliance@all4ed.org.
Please direct questions concerning the webinar to alliance@all4ed.org.
If you are unable to watch the webinar live, an archived version will be available at all4ed.org/webinars usually one or two days after the event airs.
Categories:
Uncategorized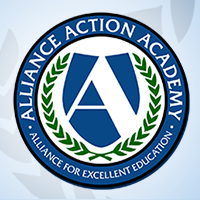 Welcome to the Alliance for Excellent Education's Action Academy, an online learning community of education advocates. We invite you to create an account, expand your knowledge on the most pressing issues in education, and communicate with others who share your interests in education reform.
Register Now
or register for Action Academy below: