Advancing Positive Learning Mindsets Through Deeper Learning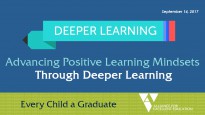 September 14, 2017
7:30 pm – 8:30 pm EDT
The Alliance for Excellent Education and the Center for American Progress Invite You to Participate in a Webinar
Advancing Positive Learning Mindsets Through Deeper Learning
Panelists
Perpetual Baffour, Former Research Associate, Center for American Progress
Ulrich Boser, Senior Fellow, Center for American Progress
Rebecca Snyder, Chair of English Department, Greater Latrobe Senior High School (PA); Pennsylvania State Teacher of the Year 2009
Winsome Waite, PhD, Vice President of Policy to Practice, Alliance for Excellent Education
Learning mindsets are attitudes and beliefs about one's self in relation to learning and the environment in which one learns; they are referred to as "academic mindsets" and "student mindsets." While research shows that a mindset is malleable, a learning mindset significantly depends on conditions within a student's learning environment and messages students receive about their learning ability. When educators nurture positive learning mindsets among their students, students are far better able to view new challenges as a natural part of the learning process. These positive mindsets, in turn, encourage students to develop better habits and skills that ultimately boost their classroom performance.
This webinar will focus on how educators can nurture positive learning mindsets among their students so they develop better habits and skills that lead to deeper learning outcomes. This event is based on a paper cowritten by two of the panelists—Learning Mindsets and Skills in the Every Student Succeeds Act. The webinar will explore opportunities in the Every Student Succeeds Act to use funds to advance positive learning mindsets and deeper learning skills.
While there are many approaches to creating learning mindsets and skills, this webinar will focus on (1) research/practice partnerships to create and expand promising programs, (2) use of interventions to support learning mindsets as tools for school improvement, and (3) the role of teacher preparation in developing learning mindsets. Panelists also will address questions submitted by online viewers.
Register for the webinar below.
Please direct questions concerning the webinar to alliance@all4ed.org. If you are unable to watch the webinar live, an archived version will be available at https://all4ed.org/webinars 1–2 business days after the event airs.
---
The Alliance for Excellent Education is a Washington, DC–based national policy, practice, and advocacy organization dedicated to ensuring that all students, particularly those traditionally underserved, graduate from high school ready for success in college, work, and citizenship.
https://all4ed.org
 Follow the Alliance on Twitter (www.twitter.com/all4ed); Facebook (www.facebook.com/all4ed); and the Alliance's "High School Soup" blog (www.all4ed.org/blog).
The Center for American Progress (CAP) is an independent nonpartisan policy institute dedicated to improving the lives of all Americans, through bold, progressive ideas, as well as strong leadership and concerted action. CAP's aim is not just to change the conversation but to change the country. www.americanprogress.org
---
If you are interested in renting the Alliance's facilities for your next meeting or webinar, please visit our facilities page to learn more.
[Music]
Winsome Waite:          Welcome. My name is Winsome Waite and I'm senior director on the partisan team here at the Alliance for Excellent Education. The Alliance is a national policy practice and advocacy organization dedicated to ensuring that all students, particularly those who are traditionally underserved, graduate from high school ready for success in college and career and citizenship. Thanks for watching this video. Part of a series that were discussed learning mindsets and skills and that every student succeeds at as it relates to deeper learning.
During this discussion we will learn more about opportunities within ESSA to use funds, to have educators advance positive learning mindsets and deeper learning skills. While there are many approaches to creating learning mindsets and skills, today we will focus on establishing research, practice partnerships to create and expend promising programs, how to use interventions and support learning mindsets as tools for school improvement and the role that the teacher preparation plays.
We define learning mindsets as a set of attitudes and beliefs about oneself in relation to learning. We define learning skills as a set of behaviors, habits and strategies, critical to academic success. Now let me introduce our guests, the panel for today. With me in the studio is Ulrich Boser, senior fellow at the Center for American Progress. Ulrich is also the founding director of American Progresses Science of Learning Initiative.
In addition, Ulrich is an author and most recently written Learn Better: Mastering the Skills for Success in Life, Business and School, or How to Become an Expert in just about Anything. Prior to joining the center, Ulrich worked as a contributing editor for U.S. News and World Report, as well as for Education Week.
And also joining us is Perpetual Baffour. She is research associate for the Education Policy Team at American Progress. Prior to joining American Progress she served as an Emerson fellow at the University of Pennsylvania's Netter Center for Community Partnerships. Her work focuses on policy, advocacy for community schools and university community partnerships.
We also have Rebecca Snyder here with us today. Rebecca was Pennsylvania's Teacher of the Year in 2009. Rebecca chairs the Language Arts Department and teaches English at Greater Latrobe Senior High School in Latrobe, Pennsylvania. She has taught multiple grade levels and courses, as well the secondary practitioner, as well as an adjunct professor. Rebecca serves as an immediate past chair of the National Network for State Teachers of the Year Board of Directors.
Before we begin today, I want to thank the William and Flora Hewlett Foundation for its support of the Alliance's work in the area of deeper learning. And now, Ulrich, I'll turn it over to you for the presentation.
Ulrich Boser:              Winsome, thanks so much for such a helpful introduction. We're gonna be talking about social and emotional learning today and want to start practicing a little bit of an unconventional way. If you're watching this video just take a moment to think about your past. We do this project with people who are in front of us, ask them to close their eyes, but look, just take a moment to think about your past, maybe about a wedding you went to or a birthday that you went to and reflect on that experience for a moment.
And really if you're like most people you're going to lean backwards, right? When people think about their past, when they reflect, they tend to lean backwards. When people think about their future they tend to lean forward. They're kind of leaning forward. And what's remarkable about this is that people are literally thinking with their bodies. In the case of reflecting about your past, you are in a very direct sense using your torso to reason, to cognate.
This gets to a much bigger issue, which we're gonna be discussing today, and that's social and emotional learning. And for a long time we've thought that reason and emotions were two separate things, right? This is an old discussion that goes back to Dakar that we think that reason is cool and it's about logic and feelings are something very different than that.   But what's clear now, and there's a lot of evidence on this idea is that our bodies help us think. Our feelings often serve as a grounding for our emotions.
Besides the example that I just gave, you can see a lot of evidence on this. Another fun, interesting example on this is if you're watching this at home and you give your computer the middle finger you will feel more negative emotions to that computer even though it's not any different than the computer maybe than a colleague is using. Another wonderful study that underscores this connection between feelings and body and reason is this idea that finger dexterity, your ability to sort of manipulate things with your fingers is a great predictor of your future math skills.
When we talk about social and emotional learning it's a broad term. It gets a lot of issues around deeper learning. And what we're gonna talk about today as it relates to deeper learning and to other issues is learning mindsets and skills and we're gonna talk about that as it relates to the new law, ESSA, and the opportunity that ESSA allows us to really promote social and emotional learning, to promote more effective learning mindsets and skills.
This is the title right here of a paper that Perpetual and I recently wrote, "Learning Mindsets and Skills in the Every Student Succeeds Act." And just to make sure that we're all on the same page about what learning mindsets and skills are, it's gonna talk a little bit more about how we define this. Learning mindsets as you can see on the screen are a set of attitudes and beliefs about oneself's relationship to learning and the environment.
Learning skills or a set of behaviors, habits and strategies, which are really critical to academic success. These don't work in isolation. We know certain activities are far more effective than others. Students should not reread passages, but they're going to learn a lot more if they ask themselves questions, if they engage in self-testing and self-explaining. And research is very clear that having a growth mindset makes and encourages students to engage more in effective learning skills.
Let's get to in some ways a bigger idea about education and that is learning can be quite difficult. You are struggling to make sense. You really have to work hard to learn and we need to encourage students to have the mindsets that are a growth mindset that believes that they can learn and more than that also believes that they belong. When we think about learning mindsets it's both for the individual that they can believe that they can learn, but it's also a mindset about belonging. Do they feel like they belong in that school? Does the student feel like they have teachers who really care about them?
Do the students see bus drivers or principals who know their names, smile at them, that they feel respected? There's a third aspect of learning mindsets that are really important for this conversation and that's also a sense of relevance, that students feel like work, their school work, excuse me, really is relevant to them. That they can feel like they can really engage in that body of work.
You know, what this slide here shows is that when students have these types of positive beliefs, when they believe that they can learn, when they have a growth mindset, when they feel a sense of belonging, a sense of community in their school, when they see a deeper meaning in their schoolwork, they're better able to engage in deeper learning. They get the higher order thinking. They get the curiosity, they get the skills that they need that are gonna prepare them for the future.
One of the reasons that we're here to talk about this is the Every Student Succeeds Act. It adds a lot more flexibility for school leaders to use funds in the different titles, Title 1, Title 2, Title 4, to advance this agenda and for school leaders, for principals, for excited teachers, for people who are really looking to encourage more social and emotional learning, this is an incredibly important period in time where we can encourage these types of learning by leveraging this law.
So we're gonna talk a little bit about the recommendations in our report that we released today. I'm gonna turn to Perpetual, who's gonna speak a little bit about our four recommendations and put a little meat on these ideas and help people to understand how they can really leverage this law.
Perpetual Baffour:      Thank you so much, Ulrich. And as Ulrich has said, we recently released this report that really dives into the issue of deeper learning, particularly as it relates to learning mindsets and skills. And what we found through our research and writing process is that there are many pathways available in ESSA for state and local leaders to leverage in the advancement of learning mindsets and skills. And so we've laid out four overarching recommendations, and so I think the first one really hones in on the issue of research practice partnerships.
So we believe that one of the key distinctions in ESSA is its emphasis on evidence-based programs, practices and interventions. So ESSA really encourages state and local leaders to execute interventions, programs and innovative teaching practices that really have rigorous research evidence to show that they work, that they actually can meaningfully improve student outcomes. And we think one of the greatest ways to implement evidence-based programs is for state and local leaders to partner with researchers, scholars, really experts in the research analysis to be able to identify what works, test what works and then develop what works.
So we believe that research practice partnerships are very helpful and very much in alignment with the framework of the Every Student Succeeds Act. And I think when you think about research practice partnerships they are not necessarily a norm in every school district, but we did find really successful examples of partnerships taking place at the district, state and regional levels. So I think one quick example I can share is the Core Pace Research Partnership, and that is a partnership among nine school districts in the state of California as well as the Stanford Graduate School of Education.
So all of these different districts and research institutions have come together to really look at research studies that look up issues affecting the local schools. They are looking at data-driven decision-making. They are developing accountability systems that have new measures of social and emotional learning and growth mindset and they're really coming together levering the different resources, assets and knowledge expertise they have to really execute evidence-based programs and adequately serve their students.
So we definitely think that there are successful models of this taking place. Another quick local example is the Research Alliance of New York City Schools, and that's much more of a local partnership between the New York City School District and New York University Steinhardt School of Culture, Education and Human Development. So I think overall research practice partnerships can take place at the local level, at a state level, at a regional level, but they're really, really important for state and local policymakers who are looking to implement evidence-based programs.
So that's kind of what our first recommendation really hones in on. I will say though in ESSA there is one particular new program that I think state and local policymakers can leverage to use federal funds for research practice partnerships, and that program is called Education Innovation and Research Grants. So essentially it's a new program that allows education leaders to develop, implement and evaluate innovative evidence-based programs that can improve student achievement. And in order to be eligible for these funds applicants actually have to be a partnership.
So state and local leaders have to partner with an institution of higher education to be eligible for these funds. And so that's really, really critical in ESSA and I think an important way to kind of execute our first policy recommendation. I think if we look at our second recommendation, we're looking at the issue of measures of students learning mindsets and skills and this is definitely an emerging field and it's definitely not typical for state and local leaders to have measures that really capture a student's sense of belonging or a student's sense or purpose or whether or not they feel their intelligence can grow.
However, there is some work happening in a few pockets and areas and we think that ESSA really opens the door for state and district leaders to design, test and refine measures of students learning mindsets and skills. Now since this is quite a new development in the education field, I think one of the core recommendations in our report was for state and local leaders to not go too fast too far in this reform. And I think when we think about these measures a lot of times what gets measured is what's really given attention to, which is good. But in other times these measures can become really high stakes, in high stakes accountability systems.
So there's a lot of pressure for state and local leaders to not only collect data on a specific indicator, but to also make sure that they're performing well and getting a "good score" on this indicator. But that shouldn't be the case for student mindsets and learning skills this really should be used for more formative purposes to diagnose student needs, to inform daily instruction. And we really encourage state and local leaders to use research practice partnerships as an effort to adopt new measures, test them, and then also use them really to drive continuous improvement and instructional adjustments in the classroom.
So these measures overall should be low stakes, not for punitive purposes, not to apply sanctions, not to label schools as failing, but really to provide support to schools that are identified as in need of these supports. We also think that in cases where state and local leaders may not necessarily have the capacity or the resources to adopt new measures of learning mindsets and skills, they can still look to other measures that may serve as useful proxies.
As a quick example, school climate. That is an indicator that really looks at students' sense of belonging, sense of safety, relationships between teachers, relationship among teachers, and that can serve to provide really valuable information related to learning mindsets. Another useful indicator is access to advanced coursework that wouldn't be a heavy lift for state and local leaders. They can collect data on how many students are enrolled in honors or advanced placement courses. Are there any disparities in access by gender, race, ethnicity, income or disability?
So there are other ways that state and local leaders can rely on data about student learning and about the student experience to inform them on what's happening with their students' mindsets, skills and habits. So that is our second recommendation. And I think our third recommendation shifts the focus a little bit away from the student, but really looks at the teacher and focuses on the teacher pipeline.
So teachers are really on the frontlines of this work. There are researchers and policymakers and administrators who can execute policies, but it's really the teacher in the classroom who has that direct connection with the student and can really cultivate their mindsets and their learning strategies. So we believe that teachers should be adequately supported in this work. If they are not adequately supported they're not in the best place to really know how to help this one child who's struggling to believe that he's smart or how to help this other child who doesn't necessarily know how to complete his homework or manage his time or engage in metacognitive strategies.
So teachers should be adequately supported and we have laid out some recommendations that focuses on the teacher pipeline from teacher preparation all the way to professional development once they're actually in the school building. And fortunately ESSA does provide many funding streams that could help in this effort, particularly Title 2. So Title 2 dedicates a great amount of funds for educator development. It also requires state and local leaders who receive Title 2 funds, so set aside about three percent for principal and other school leadership development.
Now we think that state and local leaders who receive these funds should invest them not only in innovative professional development opportunities, but really invest in them so that teachers have proper and appropriate training on the importance of social and emotional learning and on students' mindsets and their learning skills. We don't feel as if there are enough graduate educator training programs that really have an intentional focus on learning mindsets in this emerging science of learning.
Now there are some centers that have developed materials and resources to help state and local leaders develop their educators and train them on the science of social and emotional learning. One example I can share is PERTS. It's a research center at Stanford and they have this website where they have materials on what are mindsets, what are learning skills, and these are materials that teachers can use to learn about the science and then translate it into effective classroom practices. So that's really, really promising.
We also think that Title 1 provides some pathways for professional development in this area. So Title 1 funds can be used to train teachers on how to properly work with at risk students. And what we found in our research is that certain students who are at risk may be low income, homeless, underperforming. They have particular needs when it comes to their mindset skills and habits. But how they are served must be customized and adapted to their needs and their circumstance whether they are dealing with trauma at home, whether they have a learning disability that affects their self-esteem and their confidence.
There are ways that teachers much serve them that may not necessarily work universally for other students. So we believe that state and local leaders can use these Title 1 funds to train educators on how to cultivate student mindsets particularly when they have challenges in and outside of the classroom. So that is kind of our third recommendation, really focusing on revamping teacher preparation and professional development so that teachers are properly equipped with tools, resources and the knowledge to cultivate their students' mindsets.
And then our last policy recommendation focuses on the issue of school improvement. So I think one of the largest, if not the largest funding stream in ESSA is in Title 1 and it's particularly for schools that serve large populations of low income children and for schools identified as in need of improvement. And we believe that school improvement objectives can include a specific focus on students' mindsets and their learning skills. And with ESSA's emphasis on evidence-based interventions, we believe state and local leaders can rely on the evidence-base for interventions related to learning mindsets and skills.
And these interventions don't necessarily have to be super expensive. There are really successful examples of interventions that are really low cost and don't require much financial resources and capacity. They can be after school programs or even just online courses that teach students, what is a growth mindset? Do you know know that your intelligence can grow? It's not predetermined from the moment that you're born.
There are simple ways that school leaders can execute school improvement objectives for underperforming students with really light touch, low cost interventions. A quick example I can share is there was a school serving underperforming students that had a simple exercise where they ask students in their science class every week to write a quick paragraph about how their science course connected to their own daily lives.
And the students who participated in this exercise were able to find meaning in their schoolwork. And that boosted their performance in the classroom and they actually outperformed other students who didn't engage in this purpose, finding exercise. So I think there are simple ways that state and school leaders can really help improve student performance among underperforming populations and use Title 1 funds for that purpose.
Another recommendation we have related to this looks at the requirement of needs assessments. So state and local leaders are required to conduct school level needs assessments and this is a great opportunity to gather valuable information on student needs, particularly as it relates to their mindsets, their skills and their habits, to ask students do you feel like you belong, to ask students on a scale of 1 to 10 how purposeful do you find your education, or some other way to really collect data on this issue I think would help inform state and local leaders on the best interventions to enhance students' mindsets, engage them in deeper learning skills and ultimately boost their classroom performance.
So I don't know, Ulrich, if you want to add to sort of the four recommendations that we laid out in the report but we hope that overview was helpful.
Ulrich Boser:              I thought that was a wonderful summation of the report. Lays out very clearly that this new law is an opportunity for schools and districts to engage in deeper learning, to find ways to support social and emotional learning and people out there in the field should use these federal dollars, should figure out ways to leverage these important sources of funds to push this issue.
So thanks again for that walking through, Perpetual. I'm now going to turn over to Rebecca, who was our partner in releasing today. We've worked closely with NNSTOY to push this work out and she and her colleagues released a wonderful study in conjunction with ours and I'm gonna hand it over to you, Rebecca. Here on the screen you'll see my name as contact information and if you have any questions, please don't hesitate to reach out. And we're gonna have a few moments to answer some questions and have a little discussion after Rebecca's presentation. But Rebecca, I'm gonna hand it over to you.
Rebecca Snyder:          Thank you, Ulrich. So the National Network of State Teachers of the Year partnered with the Reich's Foundation and really sought for our report, the perspective of teachers. And so through an in depth literature review on in particular three components of social emotional learning, growth mindset, sense of belonging and grit, not only sought to find out how those particular components were being defined in the research and what the research had to say about the measures of those particular social emotional learning components.
We also wanted to get the perspective of teachers, so through a series of three focus groups with about 28 experienced teachers, we sought their views and perspectives on social emotional learning as they experience it in the classroom with their students and how they feel about the new flexibility with an asset to not only be able to collect data on these measures but also be able to seek resources and supports for more effectively addressing students' social and emotional learning needs.
So through the literature review, we found that components of social and emotional learning, such as growth mindset and sense of belonging, can help students succeed in school. And teachers in schools have a significant role to play in fostering, social and emotional skills. What we found is that what teachers and schools do does make a difference in students' social and emotional development because many of these components are malleable.
For example, growth mindset has a really solid research base suggesting that it can be changed with relatively small interventions. But it's not clear which of these particular components have the greatest influence on students' academic outcomes or which interventions are actually the most effective. There are scholars out there who have developed measures of these skills. The tripod survey is one notable example. But the scholars actually urge caution in using them for teacher accountability purposes.
For example, many of the survey tools currently available use primarily student self-reports, which may be subject to reference bias in measuring SEL components such as GRIT. And these tools have not actually been developed specifically for measuring teacher impact on such skills. And after the literature review we focused our conversations with the teacher participants on their experiences in the classroom and the ways in which their states and districts are already collecting and using data on social emotional learning components.
And what we heard from participants was that they understand and value the role social emotional learning plays in student success and they are constantly looking for ways in which they can help students strengthen these skills and shift their learning mindsets. The participants thought that assistance, however, if it's professional development resources or supports really needs to be tailored to individual student needs rather than something that becomes very formulaic and standardized across an entire system. They're looking for ways in which they can really figure out what's going to move the needle for the individual students in front of them on a day-to-day basis.
Participants also are looking for ways that they could integrate social emotional learning and development for their students into what's already happening in the day-to-day work of the classroom. So how is it that they can address a student's social and emotional learning needs while at the same time they are addressing academic content and mastery and performance? What they seem to be worried about was that often times within a system there are competing priorities and so they wanted to find ways in which they could best utilize instructional time to do both at the same time.
In terms of professional development, they also wanted to see that these resources that they could seek from their district or outside in the community helped them to be able to actually tap into community resources. But across the board our participants in the focus groups did not think that such data should be used as part of an accountability system. Rather to speak to what Perpetual talked about in recommendation number three, the data should be used to really focus on figuring out what supports resources and professional development is gonna be the most useful for teachers within that system.
In terms of the accountability piece we could really separate the findings from the focus group into two categories. One was the potential benefits that teachers saw related to collecting data on learning mindsets, habits and skills, and the other were a set of concerns and two of the potential benefits the teachers talked about was that in identifying where students are in terms of some of the social and emotional learning components you could actually target particular professional development needs.
You could also target which community resources and partnerships you need to build to create the kinds of environments and supports that students need. They also felt that the data collected on social emotional learning could help contextualize the academic results that were already collecting data on and in contextualizing those academic results what we're actually doing is shifting or expanding our view to more of a whole child orientation.
But the teachers had several concerns as well in terms of utilizing data collected on SEL skills for high stakes accountability. Many of the teachers felt that what they really needed was support and that the support should come before any kind of accountability was going to be put into place for the social and emotional learning skills and mindsets. The teachers also felt that in using such measures for high stakes accountability that the danger that whatever supports did come from measuring these skills and mindsets would actually become formulaic rather than personalized and contextualized for their particular student populations.
They also addressed the concern that students, because measures are predominantly student self-reports, might actually change their answers knowing that this kind of information is now being used for accountability. There were also many factors that talked about that were beyond their control. Those out of school factors that are influential in students' social and emotional learning and teachers had concerns about being penalized for factors that were actually outside of their control.
So in talking to the teachers I think we are able to put into perspective some of what's already happening around social and emotional learning in schools and to Perpetual's recommendations numbers three and four that she just highlighted, I think they're seeing something very similar that those targets and interventions really should start with the teachers in terms of teacher preparation and teacher professional development.
Ulrich Boser:              Great. That was really informative. Wonderful to hear about how you're thinking about all these issues. Just wanted to ask you a few follow-up questions. Given this research, your experience in these focus groups, how did that change your day-to-day practice?
Rebecca Snyder:          So I think one of the more compelling points of the study for me was around growth mindset. There's a really strong research base there and some of the experimental intervention studies suggested that you can actually move the needle for a student if you can shift that fixed mindset to one of a growth mindset. And those interventions were really light touch or low stakes to use Perpetual's phrase. And as a teacher I've seen firsthand the stunting influence of a student who walks in the door believing they don't even need to try 'cause there's just no way they're gonna get it, right?
They come in saying well I'm not good at math or I'm not a good writer. So it doesn't matter what I do. I'm always gonna be bad at this. And simple words of encouragement are often not enough to actually move those students' perception of his or her own abilities to one of growth, right? So what's fascinating to me and now has me searching for the kinds of resources and tools out there that I can use in my classroom is the idea that I can help students shift that mindset, help them to understand that the brain works more like a muscle.
Ulrich Boser:              Yeah. And it's interesting you just mentioned tools and resources. Can you talk to me a little bit more about that in light of your personal experience, as well as your personal report? I mean, what other tools and resources do we really need to help spread these ideas?
Rebecca Snyder:          Well, one of the things I heard come up several times in the focus group conversations with the teachers who participated in this study was the importance of modeling for example. So how is it that the teachers themselves actually embrace these kinds of mindsets? How is it that they become adult models of really great social and emotional learning and skills? And so first and foremost I think some professional development and resources that will really help teachers gauge where they are in terms of some of these skills is gonna be an important piece.
Ulrich Boser:              That's great. Perpetual, I want to turn to you and ask a question. Why does this really matter? Why should we care about these ideas of deeper learning, these ideas around learning mindsets and skills? Is it really just this law pushing this or is there more behind all of this?
Perpetual Baffour:      I definitely think that it's important that when we think about learning we kind of shift away from the singular focus on math and reading literacy and academics and I think what's so great and fortunate in the field now is we're seeing that learning is so much more than just that. Learning is a ubiquitous experience. It is cognitive, it is social, emotional, it is personal, it is cultural. It is so much more than just reading a book and hoping to memorize all of the right answers for a test the next day.
And I think what's so important when we think about learning mindsets and learning skills that it helps shift the way we approach learning. It helps shift the way we approach schoolwork. And I think that if we can change the way students think about their education and what they think of math or their abilities as learners, which by the way learning is across the entire lifespan. It's not just that one class you have to take and then you get the A.
This is really setting up children for success in life and I think that's why it's also important that we make this central in our work as reformers, as teachers, as advocates, as just people who are curious about what works in education. I think if we can harness students' beliefs, their mindsets, their habits and their behaviors they're not just gonna succeed in that one math class or in that algebra class or in that reading class. They're really going to live the rest of their lives knowing that they are eager and able learners.
Ulrich Boser:              Yeah, that's really helpful. It makes me reflect a bit on where I see this going because I feel like we're often talking about social and emotional learning as something that's out there. It's an add-on program. But what I understand in your argument is that social and emotional learning is something that we're doing all the time. And so the question isn't necessarily that can teachers add this or can students add this. It's really similar to the understanding that we're engaged in this social and emotional learning all the time. This is how we interact with our families. This is how we interact with our friends, even our colleagues, that we're always engaging in this type of behavior. But now we're just being more conscious and deliberate about it. Does that resonate with where your thinking is?
Perpetual Baffour:      Exactly. I think the key now is to be intentional. So we know that all the time we're absorbing content, we're processing information, we're interacting with people in different spaces and environments. And sometimes we can approach these situations with the positive mindset or with the right strategies. Other times we may not adopt the best habits because our thinking isn't where it needs to be. So I think we should first recognize that this isn't some new behavior or some new thing we're trying to create. It's already happening.
We just need to make sure it's happening in the right way and that students can recognize their potential, can harness their potential with the right habits, skills and strategies, and at the same time realize that learning is something you do all the time and it's a lifelong experience. It is a process. We all have abilities. We all have areas in which we need to improve and develop and I think a lot of times that's kind of missing in students' minds.
Ulrich Boser:              You know, that's really helpful and I certainly hearing about when you said think about – certainly a lot of areas that I know I can improve on myself. Rebecca, I wanted to turn to you with that lighthearted remark and bring another kind of group that's really important into this conversation and that's parents. Right now, and I feel like what we've been talking about a lot is students, teachers, we've talked a little bit about leadership but I feel like parents are really important in this. How do they fit into this equation?
Rebecca Snyder:          So I think it's really important to communicate to parents this same kind of learning that we as teachers and leaders and school systems are getting on social emotional learning. So for example a shift from telling your son or your daughter that he or she is smart, it addresses that fixed mindset versus shifting that conversation that's happening at home as you're at the kitchen table working on homework to put in the time, put in the effort, right? Use this different strategy I think is really helpful.
So how is it that we can partner with parents in ways that are going to help them shift the conversation outside of the classroom to help develop a student's learning mindset, habits and skills. I think there's also in terms of sense of belonging as a component of social emotional learning we have to remember that parents sometimes don't feel as though the school or the building is a place where they belong, or that it's open enough for them to be able to come in and have the kinds of deeper conversations with teachers and administrators that are necessary to help the system figure out what's going to help the families become the most successful they can be in this academic environment.
So I think being able to provide the avenues for parent engagement that get them in the door and feeling comfortable and opening up those conversations in powerful ways so we know exactly who our students and families are and where they're coming from and what it is that they need from us as a system is gonna be important.
Ulrich Boser:              That makes a lot of sense. You know, when I think about parents, I do wonder. Do we need parents at each step of the way? How can we use them strategically? I think back to a study by Cian Bailak Woods has shown where if parents are math anxious they transfer that anxiety to their kids if they're working on them with homework. But parents who are not math anxious don't transfer that. So can you speak a little bit to how we can best leverage parents?
Really just having an open door and feeling like they're welcome? Is it having parents use specific curriculum tools so we've found success recently in research studies with parents using something called bedtime math, sort of doing math problems with kids before they go to bed. Or it seems like in many affluent areas parents just really are supposed to give additional money. We see this in kind of the PTA sort of fundraising, the bake sales. Where do you see the best way for us to kind of leverage parents in light of social and emotional learning?
Rebecca Snyder:          Well, I think my own experiences as a parent are that one of the first places I go to to figure out whether or not my son is making the academic gains that he needs is his grades. I look at a report card that A is really important, that B is really important. Why is this a C and not a B or an A? I think especially as a parent it's really tough to step back a moment and think okay wait, this is one indicator on one day and not exactly where he is necessarily going to be in six months from now at the end of the year.
And so how is it that we can engage parents in conversations even around that one piece and talk to them about what does that indicator actually mean? What are the tools and strategies that we can provide for students and for parents and moving them sort of up that academic ladder, but making sure that parents aren't so fixated on a grade that might not be reflective of where that student can be, just where that student is right at that moment?
Ulrich Boser:              That's helpful. And we're having this conversation today really because we know this is important, we know this is going to help students learn, we know this is gonna help students succeed and we're having this conversation also because of the new education law. When we think of parents and Perpetual, I'm looking at you here, you know it seems like ESSA offers new opportunities to support parent engagement. Can you talk to a little bit about that? In school districts that are thinking about using their funds in this way, are there specific aspects of the law that they should be looking towards to really promote this?
Perpetual Baffour:      Mm-hmm. Really great question and absolutely. I think what's great in ESSA's I believe in Title 4, there is a permission called Statewide Family Engagement Centers. And essentially what they are are they're funds for state leaders to use, to design programs and resources to help parents kind of get better involved with their child's education. And they're pretty flexible in terms of the language and the use of the funds. So it pretty much can be used for I believe "any activity that supports parent and family involvement."
Ulrich Boser:              So this would go way beyond sort of a bake sale or just having parent involvement night. It really would be very, very flexible.
Perpetual Baffour:      I think so and I think it's a great opportunity for state and local leaders to use the funds to help train or educate I should say parents on the science of learning mindsets and social emotional learning. They can use bake sales as an opportunity to spread that information or maybe in open houses, back to school nights, parent/teacher conferences. I really think there are a lot of sort of easy ways to help parents better understand their child's intelligence, their learning ability and how to communicate that to them in a way where their children feel better prepared as learners to tackle really challenging material.
Ulrich Boser:              You know, I've been covering education as a reporter and analyst for almost 20 years and during that time I've always been surprised about how fixed the school culture is. There's a wonderful study done on this by Larry Smith. He was at CEPRE for a long time, now in Florida where he went to local school leaders and said if you want to engage in deeper learning opportunities, if you want to provide learning mindsets and skills, what stands in your way? Half of the regulations that the local school leaders cited didn't exist.
They'd either been rolled back or they had been misinterpreted so that a lot of what they viewed as obstacles either also maybe have had some other way, a workaround. And Rebecca, looking for you for this, to me really there's a question of culture here, right? What are the sort of norms in the school to engage around this? How do we kind of see the policy lens, providing political cover but also making sure that we change kind of the day in, day out practice of schools?
We know that there's now an opportunity to use federal money in a new way. We know that Angela Duckworth's work in GRIT has really sort of caused a great conversation. But how can we go more into changing sort of the day-to-day practices of schools? And I'd love to hear your sense from being in the classroom and what we can do to shift that.
Rebecca Snyder:          So I think a lot of it has to do with the way in which you go after and design professional development for your teachers. And so you can use those funds, those Title 2 funds for professional development but you can use them in a way that's not necessarily gonna shift practice in the classroom. So I think for example of the number of times I've been involved in professional development where it was a one and done.
Ulrich Boser:              And just give me an example of that. What would be a one and done? Was it just sort of like how to use software?
Rebecca Snyder:          Sure, absolutely. You actually gave me an example. Certainly. So when whiteboards for example became part of regular classroom practice there was often times a workshop where you would learn exactly how the whiteboard worked or a couple of ways in which you could use it in a lesson or throughout a unit and then that was it. You sat there for your three hours, you took your notes, you practiced a little bit and then next week you're using it in your classroom, maybe the next week you're using it in your – maybe a month from that – so there was never an opportunity to revisit, reflect and really think about the ways in which it could become a powerful tool that becomes integrated in instruction.
And so I think if we are really looking to change practice, it has to be something one that's embraced by the entire school or it has to become a part of the school culture. And the only way you're gonna do that I think is if you ask first and foremost where the teachers are. What is it that they see as their needs based on what's happening in their classrooms, who their students are on a day-to-day basis.
I think from there then you can begin to figure out exactly what types of resources they're hungry for and then begin through whether that's professional learning community conversations or a series of opportunities for them to come together and talk about the ways in which they're implementing say instruction around growth mindset into their classroom and what are the successes and what are the failures that have happened. Where is it working and where isn't it working?
And I think that has a lot to do with the way in which school leaders also have to become a part of the process. Not just opening up the opportunity for teachers to be able to inform that process, but then also creating opportunities for them to continually to come back into conversation with their leaders and update those needs that they might have.
Ulrich Boser:              That seems just so important. It made me think too when I, just even independent of schools, just sort of out in the world. I mean the fixed mindset, it seems to pervade so many experiences. It seems to just sort of be one of these things. We're just sort of fascinated with this kind of cult of intelligence that you're born with certain capabilities and that's what's gonna make you a great leader or a great basketball player or have that sheer raw intelligence that's going to make you great at math.
You know, we are really interested in this at the Center for American Progress and we're really kind of thinking about what best practices are and that huge gap between what we kind of know works in the classroom and then what the public believes. So we did a survey. We initially sort of approached the public. We did a survey of 3,000 individuals and first we asked them, do you know what great teaching looks like? They were very confident. They were like, we know what great teaching looks like. More than 70 percent of parents were like – excuse me, more than 70 percent of the public was like I am above average at this task.
And then we provided some very basic questions about a metacognition, self-quizzing, these practices that really have a deep research base. And what was really surprising to me was how much of a belief in the public there was for this fixed mindsets. We had one question where we asked, should teachers praise students for being smart? And more than 70 percent of the public was like yes, that is a great practice. Can you talk a little bit about how far we have to go and far we need to sort of pull in our culture overall to support what's happening in the classroom given these kind of discrepancies between what the public believes and what we know is good practice?
Rebecca Snyder:          I'm not sure I can address how far exactly we need to go. I think from my experience is that it's not just what's happening in my classroom. It's also the way in which the system is often structured. So we need to look beyond just instructional practices. We also have to look at what's happening system-wide. So for example, how is it that students in my high school, any high school are being enrolled in particular courses? Who are those students who are in honors courses or not in honors courses and why is that? And what is it structurally that's happening that might be funneling students into environments that only reinforces a fixed mindset.
So I don't really belong in that class, I belong in this one because this is all I'm ever gonna be able to do with chemistry for example. So I think we have to be really purposeful, really intentional and reflective at the system level as well as at the classroom level. We really need to examine what's our role in creating the structures that might be reinforcing this for students before they actually leave our doors and then carry that beyond K-12 but maybe into higher ed and then beyond as well.
Ulrich Boser:              That's great. And thinking about that and Perpetual, thinking about some of your writing on kind of restorative justice issues. When we think about sort of learning mindsets and skills, I think a lot of sort of communities that have suffered a lot of trauma and by that I mean violence, crime, there is a sense in many low poverty communities where there isn't sort of a hope towards the future. Can you talk a little bit about sort of how we see students who are facing a lot of disadvantages in their life, processing a lot of social and emotional situations that are really difficult?
How this kind of work kind of relates to those populations? Do we see that they need more of this? Are we trying to bootstrap onto what they're already doing? And also would just love for you to touch a little bit on kind of these mental health guidance counselors, these other ways that we know we can work to sort of support students in the classroom to make sure they feel that sense of belonging, to make sure that they have that sense of efficacy.
Perpetual Baffour:      Yes. I think what you're saying is right on, that trauma is a very serious issue and it affects a lot of communities. I think almost one out of every three public school students has been exposed to severe trauma, whether that is a physical or sexual –
Ulrich Boser:              That's an incredibly high number.
Perpetual Baffour:      Incredibly high number. So a lot of children are entering the classrooms with a lot of unaddressed emotional and psychological needs. They're exposed to violence in their neighborhoods, they're seeing domestic violence in their homes, they may lose a parent to incarceration or to death and they bring that into the classroom and they may not feel like not only do they see purpose in what they're learning, but that they belong or that they're smart enough to really overcome all of these barriers and challenges set in front of them.
And so I think what's important when we talk about learning mindsets, whether it's your belief about your intelligence, the belief that you belong, the belief that there is meaning and a reason for you to even show up to class. I think that for students who have been traumatized by the experiences in their childhood they have acute needs because they're particularly feeling vulnerable. They already have suffered hardship in the home so when they come to school and don't necessarily receive love or a caring relationship from their teacher it can reinforce this belief that I am unloved, I am unwanted and there is no reason for me to be here.
Ulrich Boser:              So I have just one question. I just want to make sure we really sort of flush this out 'cause I think it's really an important point. One concern I have is if we emphasize that these populations have suffered so much that we've emphasized that they've suffered from so much trauma, we're not actually giving them credit for what they have been able to do and some in this sort of community sort of called this sort of deficit model, that we're sort of saying they just don't have it. This is another thing that we need to make sure these types of students have. Can you talk to me a little bit about that? How do you sort of think about this kind of attention?
Perpetual Baffour:      And sometimes yeah, it definitely seems as if there's a tension between sort of the focus on trauma, but also on the focus on resilience among the students. Because let's give these children credit in spite of all that they're facing in their homes, the fact that they're showing up to school in and of itself is showing resilience and strength. So I believe students bring a lot of assets to the classroom regardless of whatever they have experienced in the home.
I think what's important about bringing attention to trauma is that we find that students who have experienced trauma at times may act in ways in the classroom that are easily disciplined or seen as disruptive or problematic or problem child. And so I think the focus on trauma is great when we talk about issues of student discipline, issues of school climate and helping children feel like they can have healthy relationships with their peers and teachers.
But I also think that it's important as you mentioned to look at their assets and their strengths, what they bring into the classroom from their neighborhoods, from their communities, with their parents or their guardians or whoever takes care of them, that they also have something to provide of value to the educational experience.
So I think when we have this conversation it's about meeting students' needs, all of their needs, social and emotional as well as academic, and recognizing that some students need particular attention to feel safe, to feel like they belong, to feel like their abilities are important. But at the same time to also feel like they're not just walking in with all of these problems that need to be solved. They're walking in with a story that they can harness and capitalize to achieve.
Ulrich Boser:              I really like the way that you put that, that they have a story, that they have the skills and a narrative there that we can build on. In thinking about sort of the policy lens on this too, it makes me reflect and think what policymakers like to do is solve problems. And this isn't on the left. This is on the right, too. Whether you're Paul Ryan, Donald Trump or Bernie Sanders. You're identifying a problem and you want to solve it. And so I think we need to make sure that we're pulling all these conversations together.
The other thing that happened, and this is gonna be a question for you, Rebecca, not long ago I had the wonderful opportunity to interview Tony D. as he likes to call himself. He founded the Becoming a Man program, which has been really wonderfully successful in Chicago mainly working on the Southside delivering a kind of mix of CBT type of therapy with kind of a group setting where they are really sort of talking once a week with these young men who are facing really a tremendous amount in their own lives and the program in an RCT done by the University of Chicago has shown a drop in violent crime by 50 percent. It's really an astronomical number and this program really has gained a lot of attention from President Obama and others.
So I was really excited to talk to Tony D. and I was like, what's the magic sauce? And he was like, I can tell you what the magic sauce is. Usually people don't like to share the magic sauce but he was willing to share the magic sauce with me and it was very simple. He's like, it's all about people. Really what made the difference is the people that he used as mentors. And he went through a number of things, I'm gonna leave anyone who wants to find out more about that to him. But you're just talking about he needed men who could talk to youth. He needed men because this is a program focused on becoming a man. Who will we engage in this sort of reflection of self?
So I want to take the conversation outside of this specific program. But this idea that it's all about people, that it's all about these human beings, how do you see that and how can we think of sort of these policy issues as they relate to teacher certification, teacher professional development which you've already touched on a little bit, bringing people into the classroom who have these skills, just talk to me a little bit about how you see learning mindsets and that magic sauce, people.
Rebecca Snyder:          I think I'm gonna address the magic sauce first because when I think about social and emotional learning I think that this is the human work of teaching. It's what makes it hard, it's what makes it messy and complicated, but it's also what makes it really, really rewarding. And it's those moments where you're face-to-face and nose-to-nose with your students really figuring out who they are and what they bring to your classroom. Not only what their assets are but also what their needs are. And that takes someone who cares inordinately about young people, who leads with their heart first.
And that means that not everybody belongs in a classroom. And sometimes that's really difficult for a system to embrace and so what is it that we are providing in the way of teacher preparation that begins to unpack what it is that a candidate brings in terms of that teacher heart? And what is it that we can provide in the way of experiences early on as part of teacher training and preparation that asks them not only to reflect on that, that piece, what am I bringing to this? Why am I here? What is my mindset when it comes to students?
And their learning and the malleability of everything from the learning mindsets, habits and skills in that the teacher preparation piece doesn't just become about the skills and strategies or the pedagogical skill necessarily. So I think this is really encouraging the shift that we're seeing and the flexibility that is allowing us to be able to really focus on this component. Not just the sort of pedagogical science of teaching but really the art of teaching that is so often connected with social and emotional learning.
Ulrich Boser:              That's great. I want to be careful of time here and give both of you a quick second to give sort of ten seconds of parting thoughts. Perpetual, I'm gonna turn to you first.
Perpetual Baffour:      I'm gonna actually quote you for my parting thoughts and say that it's not always what you learn, it's how you learn. And I think that if you can transform how students learn they'll be the best learners for life.
Ulrich Boser:              That's great. Rebecca, ten seconds.
Rebecca Snyder:          I think that because this is the human work of teaching you need to talk to the teachers. And so if you're looking for the best ways in which to leverage this new flexibility and looking for ways in which you can create really powerful learning environments for students let your teachers lead those conversations.
Ulrich Boser:              And I'm just gonna pivot here, pass it off to Winsome with some final remarks and just say I think we have this public policy opportunity. If you believe that teaching really is human work, this law allows us in new ways to engage and we really need to take advantage of that.
Winsome Waite:          Absolutely. Fascinating. Fascinating, guys. So thank you so very much, Perpetual, Rebecca, Ulrich, for a really wonderful session today. Well, we're at the end of our time and I want to thank you all for being here, for having this insightful information about positive learning mindsets and the importance of achieving deeper learning outcomes for all of our students, all of our students in our sub group populations.
Be sure to visit allfored.org deeper learning for further videos on deeper learning. We would also like to thank again the William and Flora Hewlett Foundation for its support of the Alliance's work in the area of deeper learning. I am Winsome Waite for the Alliance for Education. Thank you for joining us.
[End of Audio]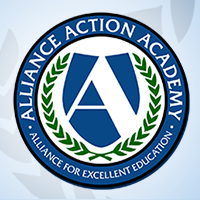 Welcome to the Alliance for Excellent Education's Action Academy, an online learning community of education advocates. We invite you to create an account, expand your knowledge on the most pressing issues in education, and communicate with others who share your interests in education reform.
Register Now
or register for Action Academy below: