Breaking Down Learning Barriers Through the Better Use of Time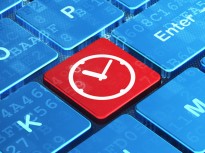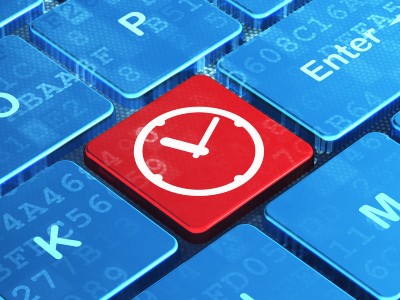 Registration Required
September 11, 2014
6:00 pm – 7:00 pm EDT
Having trouble viewing the webcast? Contact Technical Assistance here.

The Alliance for Excellent Education Invites You to Attend A Webinar
Breaking Down Learning Barriers Through the Better Use of Time
Participants
Gayle Manchin, President, West Virginia Board of Education
Susan Patrick, President and Chief Executive Officer, International Association for K–12 Online Learning
Chip Slaven, Counsel to the President and Senior Advocacy Advisor, Alliance for Excellent Education
Bob Wise, President, Alliance for Excellent Education
Please join the Alliance for Excellent Education for a live and in-depth discussion on reimagining how time can be used better in education to offer students a richer education and more personalized student-centric approach to learning.
Across the nation, states are proposing changes to the time dynamic in education to take advantage of the opportunities available in today's modern technology-driven world. The proposals to reimagine time include changing school calendars; providing more anywhere, anytime opportunities for students to learn outside of school; and transitioning to competency-based learning, which allows students who excel to advance only when they have mastered a subject and those who struggle to work on a unit or subject at their own pace and move on when they have mastered it. Under such a system, students become masters of their learning instead of being constrained by time restrictions.
This webinar will explore what states are doing related to time and competency-based learning, including an update on West Virginia's efforts to reimagine time through their ground-breaking strategic planning effort to personalize learning for all of their students. Panelists will also address questions submitted by viewers from across the country.
Register and submit questions for the webinar using the registration form below. After registering, you will receive an email confirmation. Please check your email settings to be sure they are set to receive emails from alliance@all4ed.org.
Please direct questions concerning the webinar to alliance@all4ed.org.
If you are unable to watch the webinar live, an archived version will be available at all4ed.org/webinars usually one or two days after the event airs.
I must govern the clock, not be governed by it. Those are spoken by golden maier offer a good perspective as we start today's webinar on how america's education system can be transformed to offer more flexibility in how they use time to learn. I'm chip slaven, counsel to the president and senior advocacy advisor for the alliance for excellence in education and will be your moderator for today's webinar. Before we get started, i want to remind all of us that today is the anniversary of a very tragic day. September 11th, 2001, marked a sad moment in our nation's history. But it also marks a day of immense heroism in american spirit. As we go about our goal to improve learning, let's take the time to remember the victims and families from the momentous day and capture the spirit to encourage the lives of our children so they have a better future. I want to thank you for joining us for the special presentation on breaking down learning barriers through the better use of time. For those of you on twitter the hashtag for today's webinar is #project24. I also want to remind you that we want to hear from you and all of our viewers throughout the program. If you have a question, you may submit it to us by using the form below this video window. Throughout the webcast we will turn to those questions from time to time. All across the nation states are exploring the way time is used in education to take advantage of the opportunities available in today's modern technology driven world. The proposals to reimagine time include changing school calendars, providing more anywhere any time opportunities for students to learn both in and outside of school and transitioning to competency based learning which allows students to access to advance only when they have mastery of a subject and those who struggle to work on a unit or subject at their own pace and move on only when they have mastered it allowing students to become masters of their learning instead of being con strained by time restrictions. We'll look at time including competency based learning. We'll hear about west virginia's efforts to reimagine time as part of their ground breaking strategic planning effort, personalized learning for all of their students. Now i'd like to turn and introduce you to our panelists today. First, joining me here in our studio is susan patrick, the president and chief executive officer of the international association for k-12 online learning commonly known as iakol. That's the leading international nonprofit educational association representing practitioners, providers and students involved in the online and blended learning worldwide. Susan is the former director of the office of educational technology at the u.s. department of education and one of the nation's leaders in exploring the use of time, particularly in competency based learning. I would like to add that we're glad to have susan back. She was our guest in our very first webinar in this studio almost four years ago so welcome, susan. Sitting next to susan is governor bob wise, president for the alliance. Governor wise has led the alliance since 2005. Under his direction the alliance has become a respected advocate for the common core state standards, personalized learning, deeper learning, high quality digital learning critical to achieving personalized learning, adolescent literacy and other key educational issues. Finally, i would like to introduce our guest coming to us live from the state of west virginia. Gayle manchin is the president of the board of education in west virginia. She served as a past president of the national state association of state boards of education. In addition to her duties as a member of the state board of education, she served as west virginia's first lady and she is also currently reading the reconnecting the mcdowell initiative a ground breaking initiative to improve the lives of children in one of west virginia's most rural and challenging areas. That's a program that's very important to the alliance. We're glad to be a part of it. I'd like to welcome all of our panelists today and jump into our topic. Susan, i want to start with you. States are beginning to explore how they can change the time dynamic in schools by examining everything from dealing with snow days to offering more flexibility in schedules for teachers to have more options to get professional development to the important concept of competency based learning which we'll jump into a little deeper in the webinar. I'd like it if you could set the stage for us. Why is it so important that we rethink how we use time in education?
well, it's critical. I mean, time really does matter. One of the titles for one of our first reports on the subject is it's not a matter of time, but in truth when you think about the way our educational system in america is set up today, it's really grounded in this notion that students show up for 180 days, they're in class for 240 minutes a day and when we say a time-based system, think about this. You have one teacher in the classroom full of desks with a single textbook. Kids are coming in the first day of school, and some of those students may be several grade levels behind. Other students may be a grade level ahead in math but a grade level behind in english, and that one teacher is responsible for bringing all of those students up and within a 50-minute period every day. There's only so much you can do. That is a time-based system where learning is the variable. Shift that to a learner-based system where we know where every single student is when they walk in the door. That teacher is empowered with powerful tools and technology to personalize that learning, to identify those gaps, bring those students up, and all of a sudden you have learning as a central focus where you are maximizing the learning of every single student 24/7 every single day and that that teacher is able to do powerful things with that technology toolbox they've never had before. So when we say success is the only option, when students are using the time to dig in and take agency on their own learning goals and that students only move ahead when they demonstrate mastery, all of a sudden time becomes a more flexible resource and we are focused on raising each and every child up to their highest potential. So whether a kid's in mcdowell or whether they're in wickenburg, arizona, starting to look and identify where every child is when they come in and make sure every child is successful rather than sliding them into these time slots and having variable levels of learning, which is what our system has been doing for too long. So that complete transformation to a learner centered system is why we say it's not a matter of time.
well, thank you, susan. I think you framed the issue quite well why we need to rethink how we are using time in school and we need to break down some of those barriers. I want to go now, governor wise. Susan said something about 24/7. It's going to be important. One of the biggest initiatives at the alliance is project 24. Last week on another webinar we were actually talking about west virginia in that webinar. We were asked about project 24 and specifically why is it called that. What i was hoping you can do is first tell us why you gave it that name since it does relate to time and then tell us about the goals and objectives of the program and what you're hoping to get out of it.
well, project 24 is designed to say†– to help every school district plan for how they're going to implement the effective use of technology, digital or blended learning, and†– but recognizing that education is now, as susan says, is a 24/7. Project 24, learning is a 24-hour undertaking seven days a week. And so that's why†– and time is an essential element. So project 24 in a nutshell a planning process in which every district, i do want to commend and thank president manchin and the state board of education because west virginia is the first state to have all of the districts go through the self-assessment of project 24 so all 57 in this case districts went through the self-assessment process, but they went through the self-assessment process and then there's a planning process for a district to go through seven different gears or elements, data and assessments, budgets, professional development and so on so that at the end you come out with a very†– you come out with a plan for how you're going to implement technology. I do want to reference something susan said though is one of the key elements to have competency based advancement, to change time from being the constant is technology. And so there are tools available now to teachers and educators that simply didn't exist a few years ago. Let's take a quick history of time because what you often see particularly in today's era is yesterday's reform is today's impediment. What i mean by that is in the carnegie seat time unit, the 180 days that susan talks about, the 240 minutes, that was an incredible education reform because what it did was to say that every child in our country, rural, urban, rich, poor, whatever would be guaranteed 180 days exposure to education. And that was a great reform. In 1906. But today we now have the tools, the technology tools to do exactly what susan's talking about, and that is to make every teacher a true education designer, that he or she has the tools to identify each child/student's learnings needs and strengths and to tailor that education, that personalized learning and then that child can advance at their pace. And so that's the†– so two things have happened. One is what used to be a reform is now an impediment. We're seeing states and i'm really happy to see west virginia. New hampshire, of course, has been one of the leaders on this. We're seeing states say let's question this 180 days or at least as we have known it. And the second part of it is that we are seeing†– and the reason that's possible is because we have much improved technology now joining with quality teaching? One of the things that you talk about in project 24 is the seven gears to transform education. One of them is actually the use of time. Obviously you feel that that's pretty important. Why is that so important to actually try to transform these districts?
well, i believe it's important and the reason that we actually put such emphasis on it, susan, you had a great impact on this, the reason we put such great emphasis on it is because you can't†– if you're going to go through a planning process and use technology effectively, it's not just slapping a net book on top of a textbook and say now we've got technology. You're transforming the way you're teaching. And so that's why what the state of west virginia did when it undertook having all the districts take the self-assessment about how well prepared they were to move towards a technology discussion, the important part of this is to understand that we are transforming the way teaching and learning takes place. Now, as susan points out, we're moving to a student centered approach. What are the needs of the student? The second part i think that needs to be emphasized is this isn't something that diminishes the role of teachers, it only enhances it because now teachers become the education designer, but we have to give the teacher the means to use time as he or she finds most effective. And so whether it's in the classroom flipping the classroom so that students might be actually via technology getting the lecture at home and doing project based learning which we called homework which is now much more sophisticated now up to moving as the state of new hampshire is and some school districts are to a competency based system versus a strategic system.
i know that you were proud when you had the opportunity to join current west virginia governor earl ray tomlin in the state when he announced west virginia was the first state in the nation to undertake project 24 to work for personalized learning for all west virginia students. Certainly the alliance has been proud to work with the state and the effort. It's been led by gayle manchin who's shown tremendous leadership on this issue. Last week we had the opportunity to have on mike green who's the vice president of the state board. Mike's taken on a lot of the coordinating of the project 24 planning in west virginia. Of course we had on sterling bean, the chief technology officer for the state. As you mentioned, another first, west virginia was the first state in which every school district completed the project 24 self-assessment. And that's very important. And in that webinar a week ago we focused on an independent report that was based in part on results from that self-assessment produced by the materia group in california but it was commissioned by the alliance. I have to plug our funder who has been great on this effort. The generous, strong support of the claude worthington foundation. The study did focus on the seven gears of project 24 that we talked about. It used a ten-point scale. Of the seven gears, five of them scored between 6.7 and 7.2 with an overall state readiness score of 6.9. The highest ranking gear was technology and infrastructure which came in at an 8. The lowest score as you may have guessed it was on the use of time. And i'd like to add that i think that nearly every state with one possible exception, i'm guessing maybe new hampshire, would score a little higher. Pretty much every state's going to score low in the use of time because we're not using a system right now geared toward using time effectively. So it's an issue across the nation. And with that i'd like to turn to president manchin in west virginia and talk a little bit about one of your efforts related to your planning. The west virginia board of education has a fairly new reimagining time committee that's focusing on examining how time is going to be used in west virginia in the future. President manchin, i was hoping you could tell us a little bit about the committee and what goals the board hopes to accomplish with it.
absolutely. It's been a very exciting committee, but i'll tell you, they†– they have a meeting and they come up†– in excited and before that meeting is over they find another challenge or another area that they feel needs to be explored so we†– but we continue to march through that. What we have not been able to do is create more time. So we have not found a way to give a 25 or 26-hour day, so we have decided we're going to have to work within that framework of the 24 hours and make that work. The whole object of the committee was to look at time in various forms. Learning time for students, learning time for teachers, time outside of†– learning time outside of the classroom, learning time where teachers become the learners, and the learners become the teachers in some instances. That's where you start facing those challenges. How do you make that happen? So we look at our yearly calendar, and of course while it certainly seems sort of boring, but we do have†– we have to ensure that students have 180 days of instruction the way we're set up now. We have certainly relinquished some of the grips around our counties in removing the 43-week constraint for service personnel and how you make up lost instructional time, whether it be snow days or instructional days, and we've also encouraged counties to have public meetings to discuss calendar because we continue to look at that balanced calendar. We find that's a better term to use around parents than year round calendar, but to continue to look at that balanced calendar and talk to parents and communities about that and then also seeking board approval for the district and the school calendars. But what we have encouraged and what is coming out of this committee work is revising the school calendar code so that it will focus more on actual instructional hours provided versus that 180 day calendar. And then to implement extended day programs and online programs. There again, the technology comes in to play. To help assist students, either that are behind or that could be moving ahead. And using that technology to†– again, to grow and develop that customized personalized learning for every student. And of course at the end of the day what we want to do is to showcase the best practices of utilizing time that are being used, practiced around our state in some of our schools that could be replicated across other counties and schools.
well, i appreciate that answer. And, you know, you mentioned teachers, and i know that teachers are vital to all of your planning efforts and what you're trying to do in west virginia. And one of the areas you're focused on is give teachers the time to do more time for what they need to do like plan and more instructional time in their day. When we did the survey, the independent report, one of the things we did was actually surveyed teachers. Gave them a chance to go online and offer their thoughts. We had a lot of comments, as you may recall, from teachers on having more time to do professional development, more flexibility on the types of professional development that they were doing. President manchin, you taught yourself. I'm just curious, does that seem to be a message that you're getting across the state from teachers or was that an anomaly in our online survey. Do you think that's consistent in teachers across the state?
oh, no, absolutely that is†– we're hearing that loud and clear from across the state. We're hearing a couple of things. First of all, bringing 400 teachers into a state professional development meeting and then sending them home is not†– has not been effective. I mean, when you ask teachers how much of that work are you implementing in your classroom, how has that strengthened your performance as a teacher, how has student achievement improved, those are not the professional developments that have made the difference. And so what we are encouraging schools to do is to look for that professional development time within the school. Create site based, localized control of professional development where the principal as the instructional leader meets with the teachers and they create — and this†– this†– this is where it becomes difficult. To find that time within the school day that the teachers and principals can sit down as a unit and talk about the type of professional development they need in their school for their teachers in order to move the needle and improve student achievement. And we have created this year five catalyst schools, and we are asking them†– they are†– their whole purpose is to create†– find those creative uses of time that will enable them to build within their school professional learning communities where they look to each other for support, they look to each other as a resource, and together they find the professional development that serves the needs of their school and their students. And we have been very excited about the training that has gone forward with these schools and teachers during the summer, and as they have gone back now into their schools, the excitement and the energy within these schools as they†– as they are so optimistic about being able to create and find that block of time that will enable them†– and that's what i meant earlier when i said when the teachers become learners. S when they find that time to be the learners in the school working together so when they become the teachers again they're doing it on a much more effective basis.
well, that's a great response. And i think what you're saying to all of the†– particularly the teachers in west virginia is going to be music to their ears. I get the sense that they are craving more opportunities to learn themselves, and they are all learners. We're all learners every day. While we're on this topic talking about teachers, i want to turn to susan for a second. You are arguably the strongest advocate in the country and the transformative power it can have for children, but when it comes to teachers, we're also looking at giving them better options on utilizing time. I wanted to get your thought on participating and mentoring and collaboration.
chip, that's a great question. Just as high quality online learning can be a powerful delivery model, connecting great teachers with kids at any time and any place knowing in west virginia you have students all over the state that are accessing online foreign language, ap courses, online math and advanced courses. We know†across the country 25% of our high schools don't offer many of the advanced courses needed for graduation and acceptance into college. So it's a powerful†– powerful delivery model for high quality education so, too, is it for teachers. And online and blended learning is inherently modular, and if you think about identifying the needs of the teacher when they are in the classroom, when they are in the process of working with students and they run across a competency that they may be a novice in, that they want some support, thinking about educator supports and how we deliver just in time professional development. These two learning models when we talk about personalizing learning are so helpful for teachers, too, so you have on demand meeting the targeted needs that our educators are experiencing every day in real time and it gives them a way through the professional learning communities to connect and collaborate with other teachers, both inside their schools and outside of the schools and around the country. So we know powerful peer and potential networks can help build the capacity for our educators. It's an exciting time to be in education.
if i could just follow-up because susan brings to mind an experience i had in another state recently. I was talking to a teacher in a small school. I said, so with your professional development, how much of it are you doing with your peers in your department and she looked at me and she smiled and she said, i am my department. She said, so what matters here is not only my ability to connect to others in the district but through this†– through online i'm†– i am now part of a professional learning community that literally spans the country. And so†– and also as we see more and more organizations, ast is a good example with share my lesson but many others putting up lesson plans. The teacher has so much access and, indeed, probably one of the challenges for teachers now five years ago was finding good materials. Now i think the problem is sorting through and identifying what it is that i want to use both for my lesson plan but then also how it is that i advance professionally because i've just been struck, susan, and, gayle, along the lines of what you're doing in west virginia, gayle, i've just been struck by how teachers are using that same tool that means so much for students are using it to educate themselves and advance themselves. It has changed the way it's happening. Even lawyers now are getting opportunities to do professional development, continuing education online. And if lawyers can do it, i can say this, i think you can say this, too, governor, if lawyers can do it, anyone can do it. We've got to do a better job in education of providing those opportunities.
you still do not want me representing you in a criminal matter. It's been 30 years.
no, you're absolutely correct. It's transforming all professions and the ability, but particularly the teaching profession. I'm just struck by what it is that makes a difference to students. And, gayle, you use the old†– the benjamin franklin adage of those that teach learn and how much teachers themselves are benefitting and moving†– and teaching themselves and learning from this same experience that the students are having.
this is a great time to talk about teachers are arguably the post important person in the child's life with the one exception, and this would be the parent. I want to take an audience question, the first of the day. It relates to parents. It's from karen in pennsylvania. She wants to know what about the role of the family in the home and how does project 24 address that? Governor?
parents are vital. The project 24 process in the state of west virginia has been doing this in the meetings it's having. The project 24 process is about inclusion. It's about†– it's about coming together around a plan that advances student learning outcomes, but in order to do that you have to involve everybody. You have to involve the parents, the teachers, those in the education community and other members of the community so that everyone understands why it is†– what it is we're trying to do. We're trying to raise student outcomes, particularly if you're implementing college and career ready standards, common core or otherwise. The second part of it is, what does that mean? Now you're talking about bringing technology in. Making sure that everybody understands, agrees on the goal and then understands what†– and then comes together to work out what's the appropriate technology for what it is we're trying to do. So parents are vital to understand that so that when that student comes home one day with an internet access device, whether it's a tablet, laptop, net book, whatever it is, comes home with that internet access device instead of a backpack of books the parent understands what's going on and also can relate. Let's also remember that technology improves the communication of the parent with the system. You can post schedules, you can post grades, you can post daily interactions, you can post homework assignments so that parent has much more access than he or she had before.
you offered some good insight there. Sort of going in that direction, you talk about inclusion.
put your governor hair back on for a second in your years of service and organizing things. My question to you is what advice would you give west virginia in terms of strategy? Who's already showing, as you already mentioned, a lot of leadership on this. Any other state that wants to go to a more particularlized state. How do you get the stakeholders like parents involved? Susan, i'd like to give you a chance to weigh in on this afterwards as well.
first of all, i'm not going to advise west virginia, what i've done is learn from what west virginia is doing. My advice and also what we see across the country at the alliance is my advice is there are several key elements. The first is it's about transparency and i look at gail, the superintendent in dysart, arizona, the school district has grown 500% in ten years. She has the issues of communication with no group. She has a rapidly growing school system and she's also got a school system that has a great deal of diversity in income, race, ethnicity, just about every way you can cut it. What gayle did was to set out and have a process that was totally transparent explaining, okay, here are the challenges that we have to meet, how do we†– how do we†– so let's agree on the challenges and how do we proceed?
she was talking to parents. She was meeting with educators and business groups and so on. Out of that gradually comes a plan. A plan for how do we truly advance? I know that in west virginia a number of these meetings have been held on different topics and different areas. So the first is in planning and transparency. Right behind that is the planning. You plan before you purchase, you don't purchase and then plan. Once you work through how is it that i want to change my three ts. How do i want to change the use of time, how is it i want to change the use†– the role of teaching, enhancing it, not diminishing it. I've done time, i've done teaching. Now answer the question, what's the appropriate technology for what i set out to do? As president manchin knows from her leadership, what you do in mcdowell county will be different than what you do in missoula, montana, which is different than monterey, california. And so the†– the†– the†– so what's important is that plan is specific to the site where you are. And the third element is making sure that everyone understands what are the outcomes that you're seeking. Yes, you're trying to implement college and career ready, but you're really trying to implement whether you called it skills, deeper learning skills. You want every child to graduate with core content knowledge but also the ability to think creatively, to be able to problem solve, to be able to communicate with one another, to be able to work in teams and to be able to, as susan mentioned, be the agent of their own learning. That is, they know once they leave that high school they control their learning process and they understand how to do it. So these are†– these are†– this is a lot different than when i was in school. So that's the importance of the transparency to explain that, the planning to get it done and to make sure everyone agrees on the deeper learning outcomes.
i appreciate the thoughts. Susan, you're traveling all around the country to teach people how to go through this process. What advice do you give them?
i'd say ditto to governor wise's advice. It really is a matter of community engagement first and foremost. Our education policy leaders are trying to be very thoughtful about we're in a different era today. We're in an era of global competitiveness. If you look at where the numbers are for students across the united states, across the bored we are at the lowest levels when you do international comparisons. We have a serious issue and we could go into a lot of those numbers, but getting those conversations out, not in a blame game but in one conversation at a time so engaging your community. What do we want your students to know and do. These communities have different value systems. Those value systems are around is every student going to be successful in their future? That includes academic knowledge and skills but also those high order thinking skills, creativity, the ability to collaborate. How you work with each other and the use of technology to create and communicate and share and disseminate knowledge. So what's interesting is so many leaders in education and in general that care about education are trying to take a look at the model that they've had for more than 50 years on setting really firm compliance rules for districts and schools to make sure everybody is checking off the boxes to how do we innovate, right? We can't keep doing this. This isn't working for our kids. In the innovation they're trying to figure out how to do better knowledge sharing. They're trying to do a better job of supporting districts and some places are opening up innovation jones and innovation networks. In everyone of these cases it's a matter of the school leaders to talk about how are we empowering our students and teachers and how are we clear on the goals for what the students and teachers need to do. Let's be honest about the challenges and how do we get there. When you see the learning games of two years' growth in a single year for some of our most challenged kids and lifting all students up, gifted, students that have been really far behind, you know, there's promise in this new future of learning.
that's great. Before we move on i want to, president manchin, give you an opportunity if you have anything to add or any advice to give to another state that might be going down this road. You are doing 2 and you are shedding the thoughts. Do you have any comments before we move on?
well, what i would say and i would certainly echo what governor wise and also susan has talked about in terms of the competency based learning and the importance of engaging community, it has to be a grassroots†– everybody has to buy in and be a part of the picture, but one of the things that we continue to reflect on here in west virginia, we talk about time. We talk about learning time and time learning. Learning is the time that's allocated for students to be in a classroom learning, but learning time is that time that students are actually engaged and gaining and learning from the process, but we also can't forget the time lost. Children that get up in the morning and decide not to come to school because there's nothing there that's engaging them or connecting them to the real world. What are they doing that's going to mean anything to them? So while we're looking at how we use time better, we also have to continue to reflect on time lost where children are not engaged, where it is learning time rather than time learning. And we continue to reflect and think about that. In west virginia it happens to be a national problem. Children are dropping out of school. They don't graduate. And so as we look at how we engage children in time, we also have to remember that any day that they do not engage in learning, whether it's coming to school or getting online, if they are not engaged or turned onto the process of using time to learn, then that is time lost. And i think in our country and, susan, when you talked about where we are on a global level, we can't afford for students to lose time at any point on the spectrum. And so i†– i just think that we have to continue to consider all of those factors as we build the technology and the system that will allow us the flexibility to grow and do what we need to do.
well, i think†– i think that's a great point, talking about not losing time. That's really what we're trying to talk about today. So up until this point we've had a chance to hear the overall time issue how west virginia's trying to deal with it going down the roads towards better use of time. Now i want to talk you further into exploring the very exciting concept relating to time, and that's competency based learning, something you've heard brought up a couple of times today. There's no better way to do that than by watching a video. We're going to watch a short 40% clip. The student is from the dysart school district in arizona. I want to introduce you to ty who is a student at marly park elementary school in arizona.
that clip was recorded a little less than two years ago. So today ty is a proud seventh grader, but i find it very instructive that it shows what we can actually learn from a fifth grader. And i had the opportunity to sit on the other side of the camera when ty was being interviewed. What struck me most about what she said is that we didn't ask her about time. We asked her nothing about time. We were asking her how she uses technology to learn and without realizing it she took us down a road discussing a very complex issue which is competency based learning and that she wished she had more time to learn. I can't say when i was in school, i can't believe i said that. Seeing her enthusiasm is amazing. She comes from a district that governor wise mentioned, they do an incredible job of using time. The students are hungering for more. They give their teachers also time. They have what they call pd and pjs. They have professional development that they can offer at all different times throughout the year. On that, susan, i want to turn back to you on this issue. You are†– you have spent a ton of time yourself on competency based learning and in my mind the nation's leading expert on it. Can you just tell us how does competency based learning work? We hear from a student like ty, how can we learn from her?
it's amazing. There are innovators all over the united states that are doing some amazing work really trying to shift the system, this educational system from time to a competency based system. I think it's important to understand what it is we mean by competency based. Ty i think hit it right on the head, but just there's a five-part definition that i think those elements in the definition help people understand truly what we mean when we're shifting to a competency based learning system. The first and most important is that students advance upon demonstrated mastery. There's flexible pacing. When students actually demonstrate their knowledge, their skills through a performance, you can call it performance-based learning or proficiency based learning, but demonstrate that competency through performance and the teacher is critical because the teacher is assessing and giving feedback and says, you've got it. You're no longer at a novice level. You've mastered it. Ready for the next goal. This is happening constantly. Constantly throughout the learning process. Maybe not in the beginning of the class period, maybe at the end where they're moving onto the next learning target, next learning goal. Number two, concept of learning goals are clear and explicit to the students. Ty says these are the different resources i'm going to try to master and this is how i'm going to show it. That learning goal is clear and explicit. Get that perseverance to want to go after it. In competency based services, the learning goals may be different and the students may access a whole range of digital content, activities, books, digital internships to learn about it in a way that's passionate and interesting to them making them want to go to school and be involved. Third, assessments are meaningful. And if you think about the way we use the phrase†– the idea of assessments, a lot of times in school it's after the fact. Assessments in a competency based system are about students saying i'm ready to know and show around this learning objective and the teachers giving instant feedback. When they've mastered it and they move on but if they haven't, there's an infant feedback group. We don't let them go and say, wow, you're getting cs and ds. You're going to fail this on the final exam. It's to the instance, to the exam. If you're not getting it, it helps. Pacing matters because you can take a little more time. Pacing also matters because kids can move much faster than in terms. The fifth is embedded in the learning and competency based system are important embedded schools, 21st century skills. Those are part and parcel to the academic learning. So they're displaying those skills. So all five of those things make up what we think of competency based learning. Ty talks about in a traditional environment there's a time period, right? And if i don't get, the class moves on.
this is what a time-based system does and results in huge gaps with all of these students. In a competency based system failure is not an option. You keep trying until you hit that level of mastery and you get the support. And pacing and time matter because you can start thinking about how much have i learned in any given unit of time rather than by source.
susan, i have a question for you on that. So can we mary competency based learning with existing calendars that are so traditional. I had my head handed to me trying to change the 180 day calendar. Well, a lot of scars on that one. But, actually, it was interesting. It was more the travel industry than anyone else. We were going to somehow disrupt the ferries wheels running if the kids didn't get out three months in the summer. But on a serious note, so can you then†– if you're working with a 180 day calendar or 200 if you have flexibility, can you have competency based rather than sitting in classes for 240 minutes as you so eloquently said and teachers have to move kids through on a one-size-fits-all approach?
quite frankly, most of the schools doing competency based learning today, they have a school calendar, they have a master schedule that we're working through is†– we redefine these into competencies. The standards are set and the competencies are set and there is this flexibility in what students need to do in terms of their pacing and getting support. Within 180 day calendar, within that schedule a competency based system also has a way of rewarding any learning that happens both inside the school and outside of school. So through the focus on students and student centered learning you break apart the barriers. You recognize and reward, have a way of badging that learning that happens both in informal environments, through girl scouts, boy scouts, head start programs, museums, internships. People come back to your teacher and say, i was really interested in this and this covers this learning goal and standard. Let me demonstrate what i've done. I've done this project. Then you can start to break down those walls that bind that 180 day calendar issue.
well, thanks for explaining that, susan. Great explanation. For folks who don't really know what it means to be involved in competency based learning. I'm going to put my senate hat on for a second. Governor, i'm going to turn back to you. I want to read you a quote and get your reaction on it. For too long the nation's education system has promoted students based on how long they sit in a classroom rather than what they've heard.
i do that myself, best, to explain for the next moderator of "meet the press." what i'm doing is throwing back your own words. You were talking about newspaper's shift to competency based learning. The only state in the nation that's gone that far with it. So my question is it was good enough for you, it was good enough for susan, it was good enough for president manchin. We all went through a system where we used seat time. If it was good enough for my kid? What has changed much?
susan's much younger than we are so she may not have experienced it. I was right then and i'm right today in terms of time changing. The difference is it's a far different world and i think most parents increasingly understand that. No matter whether you're used to working in the most traditional industry or the latest high tech startup, the fact is what is required of our children has increased greatly. Our ability to absorb and be a little work with knowledge requires looking at things differently. I don't know any other industry, for instance, if you go to buy a car, i've never gone into the showroom and said, i want the car that took exactly 180 days to build. I don't care what kind of quality went into it, i don't care what it really runs like, that's performance based or competency based, i just want it to be ready. Most people say that was pretty sound. At one point i don't think we really had a choice on 180 days as a strict year because we didn't have the tools for teachers to be able to adapt to each child and personal learning. Today we do. Today that teacher has the ability using data in a dashboard to say once again, chip, you're moving right ahead in this area of fractions, bob, not so good. So i know that you can move ahead and demonstrate mastery. I can intervene and work with bob. It's not based on a test that i take and grade over the week end. There's real time intervention. That's the difference today. So the difference is we have the tools and number two, we have to do it because our work force, our society, our education demands it. That's why every state, every state in the last five years has voluntarily raised their standards to college and career ready. 40 are common core, 10 others are college but they raise their standards because they couldn't do it in the same way. By definition you also have to transform how you're teaching.
for the record, i apologize. I would have had competency based math. I wasn't doing so well on the fractions which is why i became a history major in college. Susan, we've talked several times about new hampshire. They have done a lot of work to transition to a competency based learning system. One of our fellows here ryan haynes has talked a lot about it, written about it and so have you. Could you give us an update, what is new hampshire did doing? It's fascinating. We have 36 days to develop policies to support competency based learning. Certainly newspaper is doing incredible work and their leadership from 2005, even before that, was really exploring we're in a state that we want to make sure that every single one of our students is graduating from high school with a meaningful diploma, that they are able to get into college or careers that are meaningful for them. If you look at the numbers, they were falling short. They were losing lots of students dropping out of high school. They weren't prepared. The remediation rates for those that were stepped into colleges was untenable. It was really the governor and the state education chief and the leadership in the state for education policy coming together and saying there's got to be a better way. And from a system wide approach, how does this make any sense that at least in our high schools, our secondary schools, that we are defining what a student earns as a carnegie unit credit. If you have one textbook and one teacher in front of you for this ament of time, regardless how much you learn or regardless of how much you might learn outside of count. You have to redefine. I don't want to say blow the whole system out. It was about redefining and let's not call it carnegie unit, you know, 180 days. Let's define it by a set of competencies for each subject and by 2009 they had gone through transition for four years. They said no longer are we defining a carnegie unit by time at all. It's all by competency. Then they had to explore around teaching, around staffing, around supports across the system to align. And so many of them and so many states are prime based policies. They've seen remarkable results. They still have a long way to go. There is no fully developed competency based system. My hat goes off to the folks in new hampshire.
susan, am i correct that new hampshire has the strong tradition of local control of any states?
strong element of local control.
so that's what makes to me even more remarkable, everybody is pulling together.
if you could see one student's story after another in these communities. The student that was getting ready or at-risk for dropping out. Loved cars. Loved working on cars. Had a business with his uncle. He was able to do his entire math curriculum on what that would look like through opening his own business for the automotive. He was doing the hands on, tactical, practical skills and yet he was doing really advanced mathematical work, bringing it back in, getting credit for it and at the end they're demonstrating their mastery. They're providing it to their community for the work that they're doing. It would blow most of us away from what is a diploma but a set of courses with your grades versus what is this body of evidence showing how you've built these knowledge and skills and how valuable that is for the rest of your life?
susan, you are the ambassador of enthusiasm on this issue. Gayle manchin is as well. President manchin, i want to go back to you for a second. West virginia, i'm a native myself. We have lots of mountains and lots of snow that can affect it and close it. We've had water problems. We're talking today about how we can use time differently. How much of a different do you think it would make for west virginia students to learn more in a competency based system?
well, chip, a great question because being able to learn in a competency based system that would use time differently would actually allow west virginia to eliminate snow days or bad water days or can't get off the mountain days. Students would be able to log on to their personal and secure web accounts, access their own let's say play list which would include engaging online instruction provided by the classroom teacher or by a student's portfolio of meeting their own goals again if it's competency based. Lessons could be accessed from across the country, from across the world for that matter. It would change the face of how we address education in this state and certainly across the nation, but a rural state with mountains and snow and all of those elements that can affect or certainly does affect now time for the student to learn in the classroom, it would eliminate all of that. It would be certainly†– and it is the wave of the future. It is where we need to go. Now the one hurdle is that we talk about equitable education. Every child can learn. Every child deserves the same opportunity. So the hurdle we face right now is being assured that in every child's home that student would have access to a device, to the internet to be able to access the same lessons, the same museums, the same world that every other child can access. And so if†– while the future is very promising and we are certainly moving in that direction, the hurdle that we still have to overcome is that until it is accessible for every student, then it's just not equitable†– it's not an equitable system.
so, governor manchin, that means can we sign you up on the next webinar on improving the erate even more so we get the connectivity for every child particularly where they live and learn?
amen.
well, we're starting to run out of time so what i'm going to do, unlike what we're trying to do in our school system. I'm going to go around the horn and give everyone a chance to give a quick 30 second answer to this question. This is the question. What's the biggest herd until what's the biggest challenge that you think you're going to face in trying to go to a system like this? Gayle manchin, if i just could i'll go right back to you on this one first because you're doing it. You're seeing this right now. What do you think is the biggest challenge going forward?
well, the biggest challenge and i'll just reiterate is that every child in mcdowell county needs to make sure they have access to the tools, resources and internet availability whether they're in their home, on a school bus or they're sitting in the classroom. They have to be able to access just like the student in morgantown that has the university and everything at their disposal. That's the biggest hurdle is to make sure that we can†– that we allow every child to have the same opportunity and support.
thank you, president manchin. Susan, final thoughts?
so i'll just say that if you go to a truly personalized competency based system where you place value on learning, then each and every student is accountable through all of that evidence. So the accountability is on the individual student level and we can look at that data from a school leader, a district leader, a state or a federal and really ensure equity and access across the system. We could have a very different conversation around do we have true equity for all children in our system? The challenge is that our current accountability system is really around ranking and grading schools. So we need an accountability system that is student centered as well. We can get the data that we need to do a much better job rather than bashing kids once a year and giving them a test where they may have accomplished two years of growth in a single year and that teacher and that school is not getting credit for it. So let's think about how we can align a truly student centered accountability system.
i'm glad to have you on, susan, because you not only educate me every time but you've actually answered some audience questions that kept coming in live. I didn't get a chance to ask them. I appreciate that. Particularly about the accountability and carnegie. I would recommend everyone going to the website and reading some of the materials that†–
go there.
very easy to find. Wonderful publication. Governor wise, as i said, we're running out of time. I want to give you one chance to add your final thoughts on this subject.
i'm going to sneak two in. One is that the greatest challenge is rooting out 100 years of policy that were built around another system and with different ends and goals. That's the big challenge. Second thing is, chip, i want to reference people to project 24. There's a self-assessment. 1,000 school districts have taken the self-assessment. School leaders can take it as well. You can pull it down and look at it. As i say, the big challenge now, i think a lot of districts and states are coming to grips with it. Student references 36 are already changing policies. It's about rooting out a system that has policies and a whole different set of demands and tools available now to change it.
well, this has been a great discussion, and unfortunately we are running out of time for this webinar for today, but if we all work together we can get to the point. We have the opportunity to reach a day in the very near future when students will never run out of time when it comes to their learning. In the words of william penn, time is what we most want but what we use worst. Going forward let's make sure we're using time the best, not the worst way, as we build a stronger education system for all of our children. I want to thank all of our guests today, gayle manchin, susan patrick and governor bob wise for being part of this discussion on time. I want to commend once again the work being done in new hampshire and also to the leadership being shown in west virginia to work towards a more personalized learning system. I want to thank jim denova and all of our friends with the foundation who have been supporting the alliance's work in west virginia. Before we go, i want to remind you to keep up to date on the latest happenings in education by following the alliance on twitter and liking us on facebook. Facebook.com/all4ed. I want to let our audience know we will be exploring the use of time and learning in two upcoming webinars. September 23rd we'll hear from school leaders on how they implemented a vision for better student learning through using time differently and then on september 30th we'll hear from some school leaders in california and from the center for american progress on an update on the progress that's being made by the link learning movement in that state. You can register for those webinars at www.all4ed.org/webinars. Thank you to all of our panelists and thank you to all of you for joining us today. Have a great afternoon.
thank you.
Categories:
Uncategorized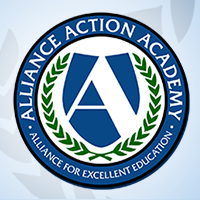 Welcome to the Alliance for Excellent Education's Action Academy, an online learning community of education advocates. We invite you to create an account, expand your knowledge on the most pressing issues in education, and communicate with others who share your interests in education reform.
Register Now
or register for Action Academy below: