PISA Q&A With Andreas Schleicher, One Of The World's Leading Experts On The PISA Exam
December 17, 2010
2:00 pm – 3:30 pm EDT
Washington, DC
Released December 7, the results of the 2009 Programme for International Student Assessment (PISA) show that American fifteen-year-olds rank 14th in reading, 17th in science, and 25th in mathematics among the thirty-four countries of the Organisation for Economic Co-Operation and Development (OECD). Meanwhile, countries such as Shanghai-China, Korea, Finland, Hong Kong-China, and Singapore, among others, are leaving American students in the dust.
But is it fair to compare the United States's performance on PISA to seemingly heterogeneous nations such as Finland? Does the high immigrant population in the United States mean that American students will never be among the highest-performing nations in PISA? What lessons can the United States learn from the way high-performing nations recruit teachers?
On December 17, Andreas Schleicher, head of indicators and analysis division for the OECD's Directorate for Education, and one of the world's leading experts on the PISA exam, joined Alliance President Bob Wise for a one-on-one Q&A on the PISA 2009 results and lessons learned from the world's highest performers.
SUPPLEMENTAL MATERIALS
Andreas Schleicher's Dec 7, 2010 PowerPoint Presentation (PDF) (This is a very large file and may take longer than normal to download.)
Categories:
Uncategorized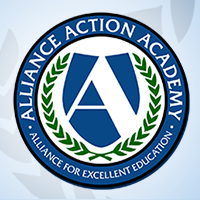 Welcome to the Alliance for Excellent Education's Action Academy, an online learning community of education advocates. We invite you to create an account, expand your knowledge on the most pressing issues in education, and communicate with others who share your interests in education reform.
Register Now
or register for Action Academy below: