Beyond High School: Efforts to Improve Postsecondary Transitions Through Linked Learning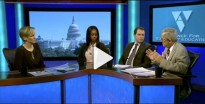 Registration Required
October 9, 2014
6:00 pm – 7:00 pm EDT
The Alliance for Excellent Education Invites You to Attend a Webinar
Beyond High School: Efforts to Improve Postsecondary Transitions Through Linked Learning
Panelists
Diane Friedlaender, Senior Associate, Stanford Center for Opportunity Policy in Education
Phillip Lovell, Vice President for Policy and Advocacy of Comprehensive High School Reform, Alliance for Excellent Education
Lori Meyer, Consultant
Bob Miller, Interim Superintendent-President, Pasadena City College
Seraiya Wright, Graduate, Arthur A. Benjamin Health Professions High School (Sacramento, CA)
Please join the Alliance for Excellent Education for a webinar that will explore the success of Linked Learning in supporting the transition of students from high school to postsecondary education. Linked Learning is a promising educational strategy that integrates rigorous academics with career-based learning and real work experiences.
Evidence suggests that Linked Learning students are more likely than their peers at traditional high schools to graduate and enter postsecondary education. Panelists will describe how Linked Learning strengthens the transition from high school to postsecondary education; highlight findings from studies of Linked Learning implementation sites; and discuss how state and federal policy can support Linked Learning and similar efforts.
Diane Friedlaender will discuss findings from case studies of Dozier-Libby Medical High School and Life Academy of Life and Bioscience, two Linked Learning implementation sites in California and Bob Miller will describe the First Year Pathways program at Pasadena City College and discuss the launch of the college's California Career Pathways Trust program. Seraiya Wright will explain how her Linked Learning experience at Health Professions High School prepared her for college and Phillip Lovell will share state and federal policy recommendations. Lori Meyer will moderate the discussion. Panelists will also address questions submitted by webinar viewers from across the country.
In tandem with this webinar, the Alliance will release the accompanying report, Beyond High School: Efforts to Improve Postsecondary Transitions Through Linked Learning. The report describes how one school district, two high schools in different school districts, and a regional program that are all implementing Linked Learning are strengthening students' transition from high school to postsecondary education.
Support for this webinar is provided by The James Irvine Foundation.
Register and submit questions for the webinar using the registration form below. After registering, you will receive an email confirmation. Please check your email settings to be sure they are set to receive emails from alliance@all4ed.org.
Please direct questions concerning the webinar to alliance@all4ed.org.
If you are unable to watch the webinar live, an archived version will be available at all4ed.org/webinars usually one or two days after the event airs.
Categories:
Uncategorized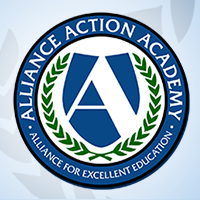 Welcome to the Alliance for Excellent Education's Action Academy, an online learning community of education advocates. We invite you to create an account, expand your knowledge on the most pressing issues in education, and communicate with others who share your interests in education reform.
Register Now
or register for Action Academy below: