Transform Your District's Professional Learning: How the Edcamp Model Can Empower Educators and Transform Culture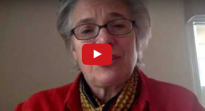 October 27, 2015
6:00 pm – 6:30 pm EDT
Google Hangout On Air
The Alliance for Excellent Education Invites You to a Attend a Future Ready Schools Webinar
Transform Your District's Professional Learning: How the Edcamp Model Can Empower Educators and Transform Culture
Panelists
Hadley Ferguson, Executive Director, Edcamp Foundation
Tom Murray, State and District Digital Learning Director, Alliance for Excellent Education
On October 27, 2015 Future Ready Schools (FRS) held the kick-off webinar that is part of the FRS Leadership Network, a one-stop shop of professional learning opportunities for school leaders. This Google Hangout explored how the Edcamp model—a free, participant-driven, collaborative style of professional learning—can inspire and empower educators and transform a school district's culture. It is a model that helps educators discover new ways of learning and teaching and reignites passion in the classroom that is passed on to students across the globe. To date, more than 50,000 educators have attended an Edcamp. This webinar gave leaders
an understanding of the Edcamp model of professional learning;
a sense of the importance of voice and choice in an educator's professional learning experience;
practical ways to utilize the model during the school year with staff; and
tips and resources on where to begin.
As one of the founding Edcamp board members and its executive director, Hadley Ferguson shared experiences of educators around the nation and why this model of professional learning has exploded across the globe. The Edcamp Foundation is an official FRS coalition partner.
Please direct questions concerning the webinar to alliance@all4ed.org.
Future Ready Schools is a collaboration between the U.S. Department of Education and the Alliance for Excellent Education, a Washington, DC–based national policy and advocacy organization dedicated to ensuring that all students, particularly those traditionally underserved, graduate from high school ready for success in college, work, and citizenship. www.futurereadyschools.org
Follow Future Ready Schools on Twitter; Facebook; and the Future Ready Schools' Leadership Network.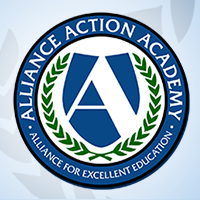 Welcome to the Alliance for Excellent Education's Action Academy, an online learning community of education advocates. We invite you to create an account, expand your knowledge on the most pressing issues in education, and communicate with others who share your interests in education reform.
Register Now
or register for Action Academy below: