PISA 2015: A Sneak Preview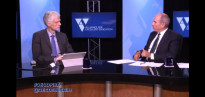 October 25, 2016
1:30 pm – 2:30 pm EDT
The Mike Sussman Studio

PISA 2015: A Sneak Preview
Participants
Andreas Schleicher, Director for Education and Skills and Special Advisor on Education Policy to the Secretary-General, Organisation for Economic Co-operation and Development (OECD)
Bob Wise, President, Alliance for Excellent Education
On October 25, 2016 the Alliance for Excellent Education and the Organisation for Economic Co-operation and Development held a conversation on PISA and the upcoming release of its 2015 data.
The Programme for International Student Assessment (PISA) is a triennial international survey which aims to evaluate education systems worldwide by testing the skills and knowledge of fifteen-year-old students in mathematics, reading, and science. To date, students representing more than eighty economies have participated in the assessment. For the 2015 assessment, which focuses on science, seventy-two economies took part, and data from it will be released by the OECD on December 6.
Bob Wise, president of the Alliance and former governor of West Virginia, and Andreas Schleicher, director for education and skills and special advisor on education policy to the Secretary-General for the OECD, discussed the PISA assessment. While the 2015 PISA data will not be released until December 6, Wise and Schleicher did share sample questions from PISA and discussed how PISA impacts education policy around the world.
Panelists also addressed questions from the online audience.
Please direct questions concerning the webinar to alliance@all4ed.org. If you are unable to watch the webinar live, an archived version will be available at https://all4ed.org/webinars approximately 1–2 business days after the event airs.
Additional Resources:
---
If you are interested in renting the Alliance's facilities for your next meeting or webinar, please visit our facilities page to learn more.
Categories:
Uncategorized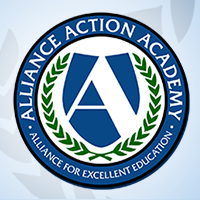 Welcome to the Alliance for Excellent Education's Action Academy, an online learning community of education advocates. We invite you to create an account, expand your knowledge on the most pressing issues in education, and communicate with others who share your interests in education reform.
Register Now
or register for Action Academy below: