Raising the Bar for the Quality of Career Preparation Pathways: Apprenticeships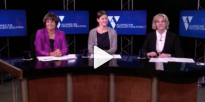 October 2, 2015
5:00 pm – 6:00 pm EDT
The Mike Sussman Studio

The Alliance for Excellent Education and Asia Society
Invite You to Attend a Webinar on
Raising the Bar for the Quality of
Career Preparation Pathways: Apprenticeships
Panelists
Jack Hayes, Director of School Improvement and Innovation, Fayette County Public Schools (KY)
Mariana Haynes, PhD, Senior Fellow, Alliance for Excellent Education
Terry Holliday, PhD, former Kentucky State Commissioner of Education
Ursula Renold, PhD, Head of Division, Comparative Education System Research, KOF Swiss Economic Institute
Heather Singmaster, Assistant Director, Education, Asia Society
On October 2, 2015, the Alliance for Excellent Education and Asia Society held a webinar on the pressing need and vast opportunity to prepare students for a range of meaningful career opportunities through apprenticeships. The Asia Society's Global Cities Education Network works to identify international best practice in creating robust approaches to career preparation pathways. The webinar explored how the U.S. education system can connect the needs of adolescents with the needs of the economy and signal to employers that high school graduates have the requisite skills and knowledge for high-need, high-skill positions.
Panelists shared insights into the innovative Swiss apprenticeship system, one of the finest in the developed world and a key factor explaining the country's economic success. They discussed how the U.S. education system can apply these lessons to help young people become part of the talent pipeline employers need. Panelists also addressed questions submitted by viewers from across the nation.
Additional Resources:
[Music]
Mariana Haynes:    Hello. I'm Mariana Haynes, senior fellow with the Alliances for Excellent Education, a nonprofit education policy and advocacy organization in Washington, DC. Thank you for joining the Alliance and Asia Society for this webinar, during which we will explore career preparation, with a particular focus on apprenticeships. 

Today's webinar highlights the efforts of Asia Society's Global Cities Education Network, also known as GCEN. This international learning network of top-performing systems in the United States and around the world works to identify common challenges and approaches to improving urban education, including the design of career pathways. 

So for the next hour, we are going to take a look at one of the finest vocational and technical education systems in the world, the Swiss apprenticeship model. This career preparation program is carefully designed to connect the needs of adolescents with the needs of the economy, providing the vast majority of Swiss students with the opportunity to attain high level skills, regardless of their cultural economic background. 

Our panel of experts will share insights into this innovative apprenticeship model and provide recommendations on how to raise the quality of career pathways overall. Our guests have extensive expertise and experience in the area of career and technical education, working across sectors, business, education, and economic, here in the United States and abroad. 

And they work to integrate knowledge about these high-performing systems into American schools, with the goal of preparing all students for a rapidly changing global economy, and particularly for those students from diverse socioeconomic and cultural backgrounds. And many thanks to Asia Society for assembling this distinguished panel. 

So before I introduce our guests, I want to remind our viewers that you can participate in our conversation via Twitter using the All4Ed hashtag or the GlobalEd hashtag that you see in the left corner of the video window. 

Joining us in our studio is Heather Singmaster, assistant director at Asia Society, and Dr. Ursula Renold, head of the Division for Comparative Education System Research at the KOF Swiss Economic Institute. Joining us remotely by phone is Dr. Terry Holliday, former Kentucky Commissioner of Education. And finally, joining us remotely by Skype from Lexington, Kentucky is Jack Hayes. He is the director of School Improvement and Innovation with Fayette County Public School. And we'll meet them all in just a moment. 

So like most of our webcasts, the life event you are watching now is fully interactive, and we encourage your participation. If you would like to ask questions of our webinar guests, please do so using the form below this video window, and we will turn to your questions from time to time throughout this webinar. 

So before we get started, some background. At a time when the American economy is demanding a more highly educated workforce with sophisticated and transferable set of skills, secondary schools are challenged to ensure all students graduate college and career ready. Increasingly, there is an enormous mismatch between skilled workers and the skillsets needed by employers. In fact, about 14.3 percent of youth between the ages of 16 and 24 are unemployed, and those are the ones that are seeking employment. And at the same time, about 4.8 million job vacancies in the United States economy are going unfulfilled. 

In the United States, by 2020, nearly two-thirds of all jobs will require postsecondary education or training beyond high school. Now of those, about 30 percent will require an additional degree or credential, but not a 4 year degree. So increasingly, these questions, they're being raised about the value of both K-12 systems and higher education. Both are under close scrutiny, with calls for greater transparency regarding the content, resources, and supports provided to students that enable them to attain the essential knowledge, skills, and dispositions to succeed. 

Equipping young people with competitive skills for the modern world is a central preoccupation of all developed economies. A number of nations provide the vast majority of their students with rigorous career pathways. They combine academics with an applied curriculum and work-based learning opportunities as integral to their economic development strategies. So recognizing the power of these apprenticeship models, the Obama administration has pledged to invest about $175 million in grants to 46 apprenticeship programs across the United States.

So let's turn to our distinguished panelists to find out how education systems can design rigorous, responsive career pathways. Heather Singmaster, who is at my right, is well-positioned to get this ball rolling. She is the assistant director of education at Asia Society, focusing on internationally informed best practices in the area of career and technical education programs. So Heather, it's so nice that you're here, and thank you again for assembling this wonderful panel for us.
Heather Singmaster:    Thank you for having us.
Mariana Haynes:    Yeah. So we want to learn about the Global Cities Education Network. So why was it created, who are the members, who's participating, and what can we learn from these members about improving the quality of career and technical education?
Heather Singmaster:    Sure. The Global Cities Education Network was started in 2012, and as you said, it's an international learning community of school systems in the Asia Pacific region and in North America. So working with Asia Society staff as well as experts around the world, teams of high-ranking education and city officials collaborate to identify common high-priority problems, research best practices, and then develop effective, practical solutions that can be adapted to varying political and cultural contexts. 

So we're really helping cities to learn from the best in the world and then adapt those solutions and implement them into their own systems, and hopefully, that improves education for all students. 

One area that members identified as being particularly critical to their systems is that of career and technical education, or vocational education and training that – as it's called in most of the rest of the world. So we formed a working group around this topic with four of our member cities, Seoul, Melbourne, Denver, and Lexington. And so we began by looking at some of the best systems in the world, and we asked each city in the working group to compare their CTE system to them. 

And so what we found was that the best systems in the world involved business and industry as partners. They work with employers to plan and design CTE curriculum, develop authentic learning environments, and provide real work and workplace experience to the students. 

High-performing systems also have strong career counseling programs for students, which begin long before high school. And finally, and maybe most importantly, is that these systems do not have any educational dead ends. Pathways are permeable and flexible, so there are always options for more advanced learning, and therefore strong career ladders. And these were all areas that the cities in the Global Cities Network had identified as areas in need to improvement in their systems.
Mariana Haynes:    So you mentioned a couple of things. I want to sort of maybe have this opportunity to elaborate on this idea of being permeable and flexible.
Heather Singmaster:    Mm-hmm. Mm-hmm.
Mariana Haynes:    So it seems that those that have designed this model, and many of these are competitors in this global economy, they seem to understand some things about preparing young people that we may not be as familiar with. So it would be interesting to articulate what is that?
Heather Singmaster:    Mm-hmm. Well, here in the US, we seem to have a difficult time getting our workforce development and education officials to work together, and to think about the pipeline of workers. But in countries with low youth unemployment rates, like Singapore and Switzerland, industry works directly with workforce development and education officials to look at future workforce needs, develop appropriate programs, and provide training opportunities to ensure that there are enough workers coming down the pipeline in the needed industries. 

And if it's predicted that a certain industry may be shrinking, then training programs for that industry may not accept as many people, and instead, they'll look to develop programs for higher demand industries that are developed instead. And so career guidance will then steer students toward realistic career goals and areas where workers are needed, and therefore, students will have more opportunities to make money and have a satisfying career. 

And so all of these factors, alignment to the workforce, no educational dead ends, and good career guidance, also help combat that large perception issue that we have here in the United States, that vocational education is for low paying trades and for students who can't succeed in other ways. And that's not true. Today, CTE can be a legitimate pathway toward high demand, highly skilled jobs.
Mariana Haynes:    And as we were – as I was mentioning earlier, that's essential now, that –
Heather Singmaster:    Mm-hmm. Yes.
Mariana Haynes:    – the demands are such that we can't fulfill the needs of employers –
Heather Singmaster:    Right.
Mariana Haynes:    – unless we understand much better what are the technical and education requirements to succeed in those positions.
Heather Singmaster:    Mm-hmm.
Mariana Haynes:    So let's talk about – specifically about Switzerland. So how did that happen? Why did you do a study tour of these Swiss apprenticeship programs?
Heather Singmaster:    Sure. About a year ago I was invited to tag along on another study tour of Switzerland that was organized for the Council of Chief State School Officers to inform their task force on improving career readiness, which Dr. Holliday will speak to in a minute. He led that work. 

So while I was there, I saw that the Swiss apprenticeship system fully integrates industry as a partner, has a great guidance system, and doesn't have the same perception issues that we have here. And so these were all of the issues that the Global Cities Network wanted to study, and so I talked with Ursula and arranged to return this past July with members from the network, including a team from a Fayette County, from Lexington, and we'll also hear from one of them in a bit.
Mariana Haynes:    Okay. Terrific. Thank you for that introduction. That's very helpful. So I want to bring in Dr. Terry Holliday, who is joining us by phone. He chaired the task force on improving career readiness for the Council of Chief State School Officers, as Heather just mentioned, and he also participated in the October study tour of the Swiss apprenticeship program. He's had an esteemed career, serving at both the state and national levels. He recently retired from his position as Commissioner of Education in Kentucky. He has also served as the president of the Council of Chief State School Officers, a member of the Board of Overseers to advise the Department of Commerce, and a member of the National Assessment of Educational Progress Governing Board. That's the assessment that's known as the nation's report card. 

So Dr. Holliday, if I may call you Terry?
Terry Holliday:    Yes. Great to be with you today.
Mariana Haynes:    Thank you so much. Thank you for taking the time to talk about this very important topic about career readiness. Under your leadership, Kentucky was at the forefront of adopting state college and career ready standards. States seem to have had a better handle on the meaning of college ready. At least, that's what – we read more about that focus than career ready. So can you talk about the purpose of this task force? What was its primary charge?
Terry Holliday:    Yes. I think career and technical education for years has kind of been seen as a second class citizen in our education system, so the task force was charged with figuring out ways to elevate and integrate career and technical education, because of all the things that you've been talking about. You know, that workforce is not prepared to be competitive in the future. Our business community is telling us that every day. And too many of our kids are probably going into a four year baccalaureate program that might lead to no jobs, but there are tons of jobs that would be available to our students with a one year technical degree, or two year. And the Swiss system certainly highlights the possibilities that our nation could follow.
Heather Singmaster:    So if I understand correctly, the task force was analyzing some of the best practices, the best career preparation practices, both in the United States and abroad, in order to identify specific policies that states could adopt to improve the career readiness of their graduates. Can you help us understand, what was it that you learned from the study tour of the Swiss apprenticeship program, and how did it influence some of the recommendations that were included in that task force report? And by the way, it's an excellent report, and recommend folks taking a look at those recommendations.
Terry Holliday:    Yes, I think the number one issue is career pathways. Students in the Swiss system, they're figuring out early that they need to get involved in work-based learning. And the career pathways that are developed in Switzerland, they involve the business community so much to help set up curriculum and project-based learning, and kids are able to identify early and gain those very important experiences that are not just classroom based, but based in the real world. 

The second part, we found that most of the great systems figure out some way to put career and technical education and make it matter in the state accountability system. Too often, our state accountability systems were ignoring career and technical education, and focusing just sometimes on reading and math and graduation rates. But we really need to leverage certainly the basic skills, math and reading and science, but we also need to integrate into our systems that technical skills that kids will need to compete for jobs of the future.
Mariana Haynes:    So are there other actions that states can take? You mentioned the accountability, ensuring that the state signals that these career pathways are important, and the quality of those career pathways are important. Are there other things that the state can do to create supportive conditions for the kinds of business/education partnerships that are essential to its success?
Terry Holliday:    Yes. I think the most important component is to involve businesses in the development of these career pathways, curriculum, project-based learning, but also to involve business in identifying those industry certifications that are at the – each step of the way along in career and technical education, and making sure that these industry certifications are part of the state accountability model. And then the industry, they hire and recognize these industry certifications, so our students who have these get a leg up on the actual hiring process. 

So it's critical that state leaders set up conditions where the business community feels welcome and feels involved. But I think in the US probably the number one issue is communication with parents, because too many parents are thinking of career and technical education as what it was maybe when they were going through school, and the workplace has changed dramatically. Career/tech education has changed dramatically. It is very highly technically involved now, and we need to be communicating to parents that there are multiple pathways for kids to go through high school and post-secondary, to eventually end up in a career of their interest.
Mariana Haynes:    Thank you. Thank you so much, Terry. We have a question from Palmer, Alaska, about how the state can build a capacity for doing these apprenticeships in a meaningful way without compromising the quality. It's a challenge right now just to put them in place, but are there other things that need to be carefully considered to ensure that, again, they meet the needs of young people as well as the needs of industries?
Terry Holliday:    Yeah, I think an important step is to back-map this. Look at the – most states have a economic development, _____ labor cabinet, different groups. You pull those folks together and you look at what is the prediction for the major industry sectors where we're going to grow jobs and have jobs available. 

Now another criteria, these jobs must pay a living wage. We're not that interested in training for minimum wage, minimum skill jobs that don't provide someone with opportunity to provide for their family. We want good jobs that pay a living wage, the jobs that are predicted to be available in the state. 

You bring all the people together, and then you say, "Here are the sector areas that we really want to focus on." That way, you're getting a focus rather than trying to do a broad brush approach, where you're not really able to do anything with quality. So you focus in on those few areas, make sure your state funding from all pots of money, job training, Carl Perkins, everything, is really focused on those areas. And then you set up to make sure that the industry certifications are actually measuring the skills that business needs, and then that they will be recognized. 

Probably the hardest part is finding work-based learning opportunities. Those are so critical, whether they be the registered apprenticeships, internships, job shadowing, job training. Those are very difficult, and that's where in the US I think our business community must step up to a greater degree, and that's what's so wonderful about Switzerland. The business community is leading this and making sure those work-based learning opportunities are provided.
Mariana Haynes:    So my next question is about just the rapid change in terms of these technologies. So – and as we know, states and districts have a hard time moving systems quickly to adapt to those kinds of changes. So are there things that need to be thought about at the front end about how you create mechanisms to ensure that there's ongoing improvement in career preparation as the needs of industries change in terms of the – new designs and new technologies develop?
Terry Holliday:    Yeah, I think states have got to look at the economy of scale. We can no longer afford to offer separate training from our employers, separate training from our community and technical colleges, and separate training from our K-12 system. We must combine all those efforts and all those dollars in a smarter, more effective, and efficient way, so that's going to mean a lot of collaboration, a lot of discussion, a lot of communication between all the players, and that's where the challenge in our nation comes, is too often, we want to guard our turf and be careful of not stepping on someone else's toes. 

That's why it is so critical in any state going this direction that it be led by the governor and the general assembly, that we're looking for the Economic Investment Act or some workforce development act, and we've got all the players at the table, and we've got state leadership that is leading this. An individual state chief is going to need that type of collaboration.
Mariana Haynes:    Terry, you want to speak to the federal role to provide support for career pathways?
Terry Holliday:    Yeah, I think it's a perfect time for some Carl Perkins reauthorization and some work in that area to incentivize this type of state leadership and this type of state work. But I don't want too much federal involvement, because any time you get too much federal involvement, then we claim federal intrusion and the bureaucracy quite often can actually get in the way of innovation. 

I think the most critical federal involvement would come from the business community, business roundtables, key business leaders across this nation saying yes, this is the right approach, the Chamber of Commerce. So there's lots of great collaboration going on out there right now in all these areas.
Mariana Haynes:    Right. So it's a national effort as opposed to a particular federal investment in any given area.
Terry Holliday:    Yes. I think it's critical to be a national effort rather than a federal effort.
Mariana Haynes:    Okay. Well, thank you so much. I know your time is limited. You have other engagements. So I just want to open it up. Is there anything else you'd like to add before signing off today?
Terry Holliday:    No. Thank you for highlighting this issue. I think the Chief State School Officers' recent announcement of working with 17 states to figure out how to get this work done, it's an exciting time, and appreciate you highlighting this work.
Mariana Haynes:    Thank you so much, Terry. Really appreciate it. So it looks like CCSO, so from what I understand from what Terry just said, are going to work with a network of states around launching these types of programs. So now let's turn and go a little bit more in depth in terms of looking at the Swiss apprenticeship program. So I am delighted to welcome our esteemed guest, Dr. Ursula Renold. She is, again, from the KOF Swiss Economic Institute, and again, this model has been considered one of the very best in the world. And she's going to walk us through, I hope, the design of the apprenticeship programs. Ursula?
Ursula Renold:    So thank you very much for organizing this very interesting webinar. I'm glad to contribute, and, well, I like to start with the explanation why we are so strong when it comes to linking education and employment system. 

I think if we are talking about career and technical education, it's all about how to link those two worlds. I have to say, when I'm traveling around the world, really, the most important obstacle is people from the education sector do not really work together with the people from the labor field or the labor system. So this is basically one of the strengths in Switzerland.

And if you see the slide, where we have the organization of all the partners, you see that we have one mission. This means three partners are working together, closely together. And I think this is one of the most important aspects to start with when it comes to governance. 

So the Confederation, I was in charge, running the system for about 12 years, and I can tell you, I all the time mentioned, I'm just a facilitator of the actors, of all the stakeholders. So the most important stakeholder group, these are the professional organizations, we call them. Behind, this is the industry of Switzerland. We have 600 of them. And they are responsible to design the curriculum, not necessarily the schools. Schools are part of the Commission, but basically, the driver's seat, the driver behind all the activities, these are professional associations. 

And as you are, we are a federalistic country, so when it comes to implementation, these are basically the cantons. We all them cantons. These are your states. We have 26 of them, and they own the schools, so we are basically a public school system. And they are looking for good career guidance. Heather mentioned that. So that every kid in the age of 15 find a solution for the next step on the post-secondary education level. 

And of course, they work together with the local industry, and if everything works find, then all the kids – not all, but majority of the kids, and the high proportion of the kids, will have a gainful employment at the end. So this is a little bit our recipe, how to do it.
Mariana Haynes:    So one fact that I saw in some of the material that was provided by Asia Society on the Swiss program was that unlike most developed countries, including the United States, the young people in Switzerland are in the labor force at a rate that is the same as those from 25 to 64. That's very unusual, right? So first of all, what's the percentage of the students that participate in the apprenticeship program? And you've talked about the business engagement and so forth, but what else is it about those programs that make them so effective with young people?
Ursula Renold:    Okay, so I have a slide for you so that you see how many people are in the vocational education – we call that vocational education training. It's the CTE pathway in your country. You see on the slides it's – the percentage is 7-0, 70 –
Mariana Haynes:    Seventy percent?
Ursula Renold:    – percent are enrolling. And if you are looking at the slide from 2004 to 2012, it's even getting better. So much more young people are choosing as a first pathway in the upper secondary two level the apprenticeship program. 

Why? The question is of course why, because we are really unique all over the world. First, I have to say, these are quite ambitious programs. So from the IT engineer to the mechanical engineer to marketing, the commercial employee apprenticeship, these are quite ambitious from the cognitive aspect. And this is the very important point, I think. You are starting with an apprenticeship in the age of 15, 16 year, and you have to be aware about this difficult age for young people. They are coming into this adolescent phase, and I'm so convinced about that, because I was in the same age and in the same phase and did an apprenticeship, because I had just had enough of school at that time. 

And during – and then if you are a young person in this age, you would like to be embedded in an adult team, not necessarily anymore in a school setting with your classmates. So therefore, I think for half of the cohort in Switzerland, this is the best way for the next progression route. 

That wouldn't say that this is forever. So in the next slide, I show you a little bit the structure of the Swiss education system. And you see it's so complicated, this slide.
[Laughter]
Ursula Renold:    You don't need to understand everything. What you need to understand is all the arrows you see means these are progression routes. So parents in Switzerland know that there is no dead end education. So wherever you start in the age of 15, 16, you know that you have every possibility to go on the whole life. So that means that – nowadays, parents as well as youngsters know, if I choose the apprenticeship program, I end up with 19, 20 year, with a ticket into the labor market, and with a ticket to further education. And this has a higher value than just doing a general education program where you don't have really access to the labor market. 

And in the first area level, you see we have four possibilities, and those possibilities are open for everyone, depending on if you are coming from the general education or from the vocational route. You just have to do additional trainings, or if you are coming from the general education, you just go and have a experience, an internship for one year, and then you are able to start with the next route. 

So permeability makes the vocational system very attractive. So therefore, I recommend to all those education leaders who would like to reform the system, be aware about progression routes, and then I think the system will work in your country, too.
Mariana Haynes:    Well, just – we're getting a couple of questions in, and one has to do with what's the mechanism by sort of determining whether a student is ready, not just choosing a pathway, but ready to make that progression, either to another program or get the credentialing? What are some of the – what's the institutional role or the programmatic role in terms of deciding who is able to get that ticket into either the next program or that career?
Ursula Renold:    I think Heather mentioned that already. Career counseling is so important in a very early age. So we start in the seventh, eighth grade with career guidance. We have very well-developed career guidance center in all the cities in the states as well. And they try to figure out together with parents, with the kids, what is their main preference for the next step. And then they try to progress those kids. They have to do it by their own, what they would like to choose. There is of course a syllabus behind, what they have to fill out, how they can find, what material they have in order to get a idea what they could be in the future. 

But our idea is it's just the next step. It's not a choice for the whole life. So because the adolescent phase is so important, and so much things can change during this phase. Therefore, we just say, it's an entry into the next step, and if you are successful, you will have a better self-esteem at the end. 

So career guidance centers are important for the transition from the compulsory school to the upper secondary education. And then, of course, during the apprenticeship, our graduation rate is quite high. So because you have also those members of the company, they are quite ambitious, they would like to bring those kids through. They are eager to help them to get through. And learning in the workplace in this age is something totally different, you know. That's where they can become their self-esteem, their identity, I'm going to be a worker in this field, and I'm a banker, or I'm a lawyer in the future. 

Whatever they choose, even lawyer, you know, a lot of commercial employee apprentices have the idea, I would like to go on with university, become a lawyer, because I was working in an office where we had lawyers. So it's just this important phase and age which makes a difference, I think. And that I think you don't have here. After, if you don't know how to progress in the next level, again, you go back to the career guidance center. They are guiding you through the whole life.
Mariana Haynes:    Marvelous. I want to go – yeah, just hit me up on your next tour.
[Laughter]
Mariana Haynes:    Well, again, sort of really taking into account what we know about adolescent development, and being very sensitive to – that it's a time of sort of forming new identities and understanding who these people are in other sectors, with other adults and other professionals, and who they want to be in the future, and embracing that, and making that work for obviously most – a huge majority of those Swiss young people. You said 70 percent.
Ursula Renold:    Yes.
Mariana Haynes:    That go through the programs. The other question is just in terms of this – again, I want to ask the question about has technology and industry changed so rapidly. I think we're all so geared – we can barely learn the next new technology ourselves, and something else is on the horizon. So how do you keep pace with that in terms of these career programs, if they're changing? And Heather, you mentioned that sometimes the demand changes, right? Sometimes there's a need for a lot of workers in a new area, but then that may change over time. So how do you make those adjustments?
Ursula Renold:    Mm-hmm. Yes. That's a question which comes up all the time, because people think that it's too inflexible. And I think, no, it's contrary, because the professional associations, these are associations with member companies, and those member companies, they know of course we change now our technology towards 3D printer or CNC machine, whatever you – you name it, as a new technology. 

And if they realize that it is not in the syllabus or in a curriculum of occupation, then they ask the Confederation, we should now change the curriculum. And those professional associations, let's take the advanced manufacturing, for example. We have quite some leading companies, Alstom, ABB, those big multinationals, which are doing research, too. And they are on the forefront of the best available technology. And if they see that we need now a different kind of skills and qualification, then they will have to lead in the reform commission.

And the positive side of this is caution. If the whole professional association gets an agreement, okay, we are going for the new technology, the whole country has to change. That means there are spillover. We call that spillover effect for small and medium companies, because if they – if we have the agreement nationally, all companies start to invest in CNC or 3D printer, because they see that this is the new technology. 

So I'm quite quiet about that, because I know that every three to five years, those companies are changing elements of the syllabus, if it's necessary, and therefore, we are prepared – we prepare the young people for the newest technology. 

And the flip side of this aspect is also that as – because they are working three to four days in a company, those apprentices, they are exposed to this new technology. So there is not necessarily an issue. We don't have to invest in our schools –
[Background voices]
Ursula Renold:    – and especially in the – in this high tech environment, or printing industry, or advanced manufacturing. Schools do not have the budget to change all the time, and to buy all these new fancy technologies.
Mariana Haynes:    That's interesting, because that's what we're sort of trying to fix, the education system, in order to bring people up to speed. And so by virtue of the apprenticeship programs, that's where they get training. That's where they get – accessing these new technologies. Very smart.
[Laughter]
Mariana Haynes:    Very, very, very interesting. So one of the things – I know as you travel around, I mean, people ask you all kinds of questions about how do we replicate this and how do we do this in this country. What are some of the – what do you see as sort of the essential conditions or drivers that can expand and improve career pathways? What's the advice that you give to other systems attempting to redesign career preparation?
Ursula Renold:    Well, I think the most important aspect is that you have very intense dialogue with your industry partner, and that you try to convince companies to train. So I have a slide where I can show you the Swiss workforce of the small and medium companies. You see on the slides there are about 47 percent of all the employees have as a highest degree only, I have to say only, this vocational education degree. But it is what our industry needs. 

And the rest has higher education, different types. I don't go through – it's about university of applied science degree, or professional education degree, or just – what you see is only eight percent with a conventional university degree, means master's or PhD. 

So this is the question – the first question is having a talk with all the companies, with industry throughout these professional associations, helps you to understand what functions they have and where they are – where is the need. And normally, the need is in this middle skills gap, in all the countries. 

So the most important dialogue – I come now to the last slide – is how you can incentivize those companies to train. I mean, this is the biggest issue, and you see on the slide that this – in Switzerland, we have really the business model. We call that the public/private partnerships model, where the public expenditure is only about 40 percent of the whole costs, because this industry takes 60 percent, around 60 percent. 

But it's not all about the cost. Those companies, they know that we have a payoff in the average over this duration of three to four years. So there is not only a cost factor. It's an investment, and they have a higher – the apprentices, they are very productive, so that they get a net benefit out of these apprenticeships. So we don't need to talk about tax reduction or things – incentives like subsidies. That's not necessary because it works – it works, so that the companies, they know if we train our own people, we have a benefit at the end, and therefore, we do it again. And that's the success. 

Now how to get there, that's of course the big question. And as I mentioned, our apprentices are in the age of 15 to 19, 20 years, and they are living at home, so they don't need really a big or high salary. They need – they only need a small salary. And it's about 20 percent of a normal employee. And then we have instructor costs for the training aspect –
Mariana Haynes:    Who pays – and the business pays the salary?
Ursula Renold:    The business pays the salary. So those young people, they are earning a small salary.
Mariana Haynes:    Strong incentive.
Ursula Renold:    School is tuition fee free, so it's – they pay nothing. And they get at the end this credential to _____ market. So I think the problem is organizing productivity, and for that, you need the curriculum. And therefore, again, I'm coming back to the partnership. You need to gather all the stakeholders. You need to organize a buy-in, especially of companies, so that they understand you can run a business model, too, in this country.
Mariana Haynes:    I just got a question from Jill in Washington, DC. What do you do with students who haven't met a level of academic readiness to enter the apprenticeship program at age 15? Are students selected and appointed to companies on the basis of performance?
Ursula Renold:    Yes, we have two types of apprentices, apprenticeships. One is a two year. For more – less academic gifted people, more practical gifted people, and this is more routine work. And – but I have to say, companies define if they have jobs for these kind of people. And normally, they are working more, and having less school, and this is important in this age, because often, it's not about their intellectual capacity. It's about their stigma, it's about maybe they have problem with the parents, or they have a migration background, and during the two years, normally we realize that through the _____ of the company, they realize to do their apprenticeship, and then normally they progress into the three or four year apprenticeship. 

So career guidance, we have also case management for people at risk in a very early stage. We try to identify which are the people at risk, and then they get a specific treatment so that we can figure out how we can help them to overcome this obstacle.
Mariana Haynes:    It's interesting. We talk a lot about personalization now in the United States, and this is sort of the ultimate personalization, where you really try to customize a pathway to meet both social/emotional needs and learner identity, kind of how they feel about themselves, and so on. This is marvelous. So congratulations. This is marvelous work.

Well, Jack Hayes has been very patient. Thank you for waiting to join us via Skype from Lexington, Kentucky. He, again, is from Fayette County Public Schools, and serves of the Director of Innovation and School Improvement. 

So Jack, you traveled to Switzerland with Asia Society. Like I said, I'm very jealous. I'm very jealous. What was the most important lesson that you learned that you feel can directly impact your work in Fayette County?
Jack Hayes:    Probably a couple of them, but first, thanks for having me on here, and it's so good to hear Ursula's accent.
[Laughter]
Jack Hayes:    You worked us hard –
Mariana Haynes:    She has an accent?
Jack Hayes:    She worked us really hard, and I learned that Switzerland is extremely hot in the summer.
[Laughter]
Jack Hayes:    She made us sweat. But she's also changed our lives and our thinking just a little bit. So we learned many, many things, but the main thing for us first from the experience was that affirmation that so many things that we wanted to do in our district that made sense to us, we got to go to Switzerland and learn about the research that they've done that confirmed it not only does make sense, but it's true, that – and I can tell you about some of those things. 

And then for example, their research confirms for us that – we felt sure in our district that part of the stigma could be eliminated if we could convince students that if you want to be an engineer, a CTE program may not be a bad place for you to start, because that'll help you get into an engineering school, and that'll help you be a better engineer later. 

Well, it turns out they've got research that supports that in Switzerland, that says having both of those competencies is not a bad thing at all, and actually I think salaries are even higher there for folks who have done both of those things. So it's important to us that we could look at those things and really blend them together.

The other piece was we knew that industry had to be a partner, but what we've actually done because of that visit in Switzerland is reverse that some, so that industry has to lead this work. So it's not enough to be at the table and let the school district try to drive it, which is really kind of where we were before, but industry needs to set that table. They have to be the ones who are saying, in our work, these are the things that employees have to be able to do. This is what the current technology says. These are the current practices. 

And it's no disrespect to educators in our country, but most of us don't have those experiences, those real world experiences, so there's no way for us to really duplicate those things in a classroom. So we have to have industry to set that table for us, and then help us build those programs that prepare students for that work. It's critical to us.

So Dr. Holliday mentioned about guarding your turf, that you can't have the school district wants their piece, and others, so that was one of the main things that we did when we came back, was got rid of the turf issues. We partner with Commerce Lexington, our local chamber here, and a piece of Commerce Lexington is the Business and Education Network. So we've actually been working to position them as the lead on this, not us. 

So we need the Business and Education Network to help us identify what the workforce demands are for our community, and the coming demands, to help us put those professional associations at the table and convince them to join with us. So really, very much hand in hand with them. We're equal partners, but we're really pushing that business lead the way on that. 

So those are probably the two main things that we learned. And it's actually good to hear lots of stuff going on that you guys are saying now, to remind me to write some things down. But for us, those were the two.
Mariana Haynes:    Thank you so much. I found it piggybacks on what Ursula was talking about, creating that win-win partnership with industry is essential, and to get them to provide not just the direction and guidance, but a lot of the opportunities, as Dr. Holliday was saying, that there's a scarcity in terms of some of the opportunities that you want to put in place. And so having that partnership is really critical. 

So I understand you're working towards a specific pilot apprenticeship program that would encourage students from diverse backgrounds to become teachers in your district. And this is very interesting. Teaching is not the first thing that people think of when they hear about these apprenticeship programs. So how did you decide on this?
Jack Hayes:    It's really not – it probably doesn't fit the classic definition, I would think, of an apprenticeship program. But if you believe the idea that industry has to be in the forefront, and that we have to be able to prepare students for real life and real work that's available to them, if there's a workforce need in our community, then I think in our thinking, that is an opportunity for an apprenticeship type program. 

So Lexington is a growing community. We hire several hundred teachers a year, on top of the group that we are able to keep. And we're a pretty progressive, diverse community, so it's important to us that we have a diverse teacher force I our classrooms. And honestly, in Kentucky, it's been very difficult to identify minority teachers in the numbers that we need in our district, and I'm sure in other districts, too. 

But one of the pieces that we talked about in Switzerland was that idea of the career counseling, and we've got individual learning plan data for students going back to sixth grade. So we know we've got hundreds of minority students in Fayette County who want to be teachers, but for some reason, we're not capitalizing on their interest and personalizing that program for them. 

So in this case, Fayette County Schools can be the K-12 partner and the industry partner. And we have a local university who's wanting to work with us on this program. So it's a matter of building a process that puts students at the center of it, and say, let's identify and recruit those students as early as middle school and have a clear pathway for them, so that it says you enter in ninth grade, and you have a set of experiences, and when you leave us in twelfth grade – we're trying to build it around two outcomes. So the outcomes are that I can be a good viable candidate for employment, and in this case, if you wanted to graduate from high school and be in employment or be employed in Fayette County, then you would be a paraprofessional, a teacher assistant. 

But we know what we expect from teacher assistants, so there's no reason we can't have a program that gives students these practical experiences in classrooms so that if a student reaches the end and says, "That's what I want to do," then there's no reason we can't employ them at the end as teacher assistants. 

But with the higher ed folks at the table, we have that outcome of I'm a viable candidate for entry into an academic program. So the guarantee that we want to make to students is that you're college or career ready – you're both, actually, college and career ready, you're fully empowered to make those choices. But by having everybody at the table to build that program together, then we get a voice in training our teachers, which is exactly what you heard from Ursula and others about industry training their own folks. 

We get to train our own teachers. We get to train our own teacher assistants. Students can see that there's no shutdown in that pathway. At the end, they're prepared to do either one. So they just – they make that choice. Do I want to go to higher education, or do I want to go to work? 

So that's the idea behind that. We can put students in classrooms to get experiences as early as ninth grade. We can transition from ninth and tenth grade to their eleventh and twelfth grade years as more of a – maybe it's a mentorship or shadowing piece early, but it becomes more of an apprenticeship the second two years. Their high school curriculum could be built around a teacher preparation model. So what better way to learn US history and to demonstrate your understanding than to build a curriculum unit for fifth graders and go to an elementary school and teach parts of your unit as a performance task, those kinds of things? 

So there are so many pieces that fit that model that we learned about in Switzerland, that fit this model here. So it's not a typical model, but it's a pilot project that – and it's based on a real need. Our district needs the help. 

We've got other projects that we're looking at, too, around coding, advanced manufacturing, carpentry, those kind of things. So we'll have several pilots going to share soon.
Mariana Haynes:    Well, that's fascinating. And we certainly are aware nationally of this need to really develop the educated workforce, and what a marvelous opportunity to bring the best of this program, this apprenticeship model, to solving that problem in your system. Very creative and very insightful.

One of the things, and we're getting some questions about – this one's from Guilford Technical Community College in Jamestown, North Carolina, about sort of how do you start from scratch. I mean, you talked about that you do have this relationship in Fayette County with the Chamber of Commerce, but if you were advising another district, what would you tell them about how do you start that work of bringing in stakeholders to create an apprenticeship program? How do you market that to them, as well as how do you market that to those that will be participating, the students and the parents?
Jack Hayes:    Well, for the students and parents, we started two years ago, just completely outside of this process, just asking thousands of students in groups of school, what are we not doing in public education that you need us to do? I can't find teachers or principals or anybody who's sitting around with their feet up not doing any hard work. And so everybody's working hard, but we're not seeing the results that we expect. 

So we went to ask students, and they told us in no uncertain terms they want to get out of their classrooms, they want to see why am I learning what I'm learning, that relevance, that rigor. They want to see the connection between everything that you're asking me to do in a school and what I want to do with my life. So sort of the blinding flash of the obvious was the CTE approach for us. 

So it's a matter of if we can show that pathway, that step by step, that if you enter this teacher academy structure, whatever we want to call it, that we're going to prepare you for the world of work and the world of post-secondary education through these type experiences. And it's a pretty easy sell to parents and students. When we talk to then now and say we're trying to build these type experiences, they're happy. They're good. 

Starting from scratch from business, it's the guarding your turf kind of thing. You've just got to have somebody somewhere that's willing to start that pilot process with you. I don't pretend for a second that in Lexington, Fayette County, every business, every employer, is on board with this, or even knows what we're talking about. What we've got now is a small group of folks willing to do pilot projects in small companies and large companies. And it's more important to us that in a couple or three years we're able to take groups of students and put them in front of somebody and let them talk about their experiences and how it prepared them, and then those employers, too, so that the employers are able to say, this is what's going on with us and how it benefited us. 

You really have to switch that role just a little bit. The typical role for a partnership with business and public education is we want to ask businesses, can you spend speakers, and some do, some don't. Some just can't do it. Can you send tutors? And some will and some won't. Can you send money? And some will and some won't. 

But that typical ask that we're working on is always asking the business to give something, and take a loss on their end, whether it's time or energy or money. And what we've tried to do is change that so that we're not asking them to give anything. We're asking them to join and partner. So instead of giving money and tutors, which are all great and fine if somebody wants to do that, but can you take students in and let them work beside you, and help us build that experience, so that a student who wants to be a welder can work beside a welder and become exactly what that company's looking for? And in the end, we think our students will get jobs out of it. 

So we haven't been told no by any employers yet that we've approached that way. We try to start out and tell them that we don't want your money, we don't want your employees' time off the job. We just want to know can we join in on the job, and switch that around? And the employers are willing to come to the table and help us, so knock on wood, we'll keep that going.
Mariana Haynes:    Okay. Thank you. And finally, Jack, there's just one more question. We heard earlier from Dr. Holliday about work being done at the state level, and how important those actions are to create conducive conditions for launching these kinds of programs. Can you talk about what that – what is most helpful, whether it's at the state or the district level, that would allow you to move forward in developing these kinds of very different programs for students?
Jack Hayes:    Yeah. Actually, the biggest thing for us is – and kudos to Dr. Holliday and actually his predecessor, Gene Wilhoit. Most State Departments of Education, at least Kentucky in the past, the State Department of Education wasn't seen as an enabler. They were seen more of a here are the things that you can and can't do, and it would stop you.

But under their watch, Kentucky's State Department of Education has very much become a support system, and they encourage schools and districts to do things differently, and be innovative. And they actually will get in front of you and help you remove barriers through waivers or whatever you need. So that's the number one thing, is that when we have an idea for something, and we run into a barrier of some sort that we need assistance with, we can pick up the phone and call the Kentucky Department of Education, and nearly always they will stop what they're doing to help us find a way to get that done. So that's important to us, too. 

The biggest piece that we find in Kentucky and probably in the United States, I would think, from my memory, from being in Zurich, is that employers really worry a lot about the liability piece for having young students in there. So it's hard to ask an employer, can you let a 15 year old high school freshman come work on your assembly line? There's a lot of reasons why they don't want to do that that make sense to us. 

So things like liability, and one of the structures that the State Department of Education has developed is our TRACK program, and I can't even tell you what TRACK stands for, the acronym, but essentially formed a third party group who will hire students for these apprenticeships and accept that liability for the students on behalf of the companies. So the company gets to have the student there, do the work, and – but somebody else is taking care of that liability piece for them. 

Those kind of structures, they're making connections for us and with us, so that if something's going on in Western Kentucky that we need to see, because they know that's the direction we want to go there. Then we get that information and an offer to go visit other states, other school districts here in Kentucky.

But the main thing is to get those barriers out of the way for us, and fight for us, and that happens in Kentucky, I'm proud to say.
Mariana Haynes:    Great. Thank you. Thank you so much. And Ursula, it sounds like you have a – you had some comment you wanted to make.
Ursula Renold:    Yeah, I'm totally happy to listen to Jack, you know. I know we made him work very hard at that time.
[Laughter]
Jack Hayes:    It was good.
Ursula Renold:    The Summer Institute, which lasts ten days, it's not only about the ten days. It's the preparation phase. They have to work on this case, and then they have to go through, learn, doing site visits, and all that. And now – we didn't hear each other until now, and I'm realizing that you really keep going on what you developed in Zurich. And so I'm – congratulations to you.
Jack Hayes:    Thank you.
Ursula Renold:    And just – you bring me to the idea that I can tell to the audience. If somebody is interested, we are doing that again next year in June, from the – June the 22nd to July 1st. So if everybody – anybody is interested in coming to Switzerland, learning what's about –
[Crosstalk]
Ursula Renold:    – _____, we are open. Please send me an email.
Mariana Haynes:    I think I may send you an email, Ursula.
[Laughter]
Mariana Haynes:    Marvelous. Well, let's end on that note. We're running out of time. That's marvelous. If you missed any of today's webinar, you can watch the video at www.All4Ed.org/webinars. The PowerPoint slides as well will be posted. So thanks again to all of our guests, and thank you for joining us today. Have a great day.
[Music]
[End of Audio]
Categories:
Uncategorized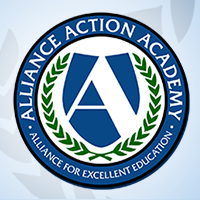 Welcome to the Alliance for Excellent Education's Action Academy, an online learning community of education advocates. We invite you to create an account, expand your knowledge on the most pressing issues in education, and communicate with others who share your interests in education reform.
Register Now
or register for Action Academy below: