Briefing: Rethinking Accountability to Support College and Career Readiness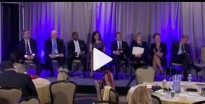 Registration Required
October 16, 2014
3:30 pm – 6:00 pm EDT
The Alliance for Excellent Education Invites You to Attend a Briefing on
Rethinking Accountability to Support College and Career Readiness
Thursday, October 16, 2014
11:30 a.m. – 2:00 p.m. (EDT)
Hyatt Regency Washington on Capitol Hill
Capitol Room
400 New Jersey Avenue, NW
Washington, DC 20001
(Refreshments available at 11:30 a.m.; program begins promptly at 12:00 p.m.)
Speakers
Stephen Bowen, Strategic Initiative Director for Innovation, Council of Chief State School Officers
S. Dallas Dance, PhD, Superintendent, Baltimore County Public Schools
Linda Darling-Hammond, EdD, Charles E. Ducommun Professor of Education, Stanford University
Lara Evangelista, Principal, The Flushing International High School
Paul Leather, Deputy Commissioner of Education, New Hampshire Department of Education
Carmel Martin, Executive Vice President for Policy, Center for American Progress
Thomas Saenz, President and General Counsel, Mexican American Legal Defense and Educational Fund
Gene Wilhoit, Executive Director, National Center for Innovation in Education
Moderator
N. Gerry House, EdD, President and Chief Executive Officer, Institute for Student Achievement
This Alliance for Excellent Education briefing focused on a broader vision of accountability to support higher and deeper levels of learning for all students and to provide greater flexibility for schools and districts.
Highly effective educators know what deeper learning is; it is rich core content, delivered in engaging ways that allow students to learn and apply their learning and enable them to graduate from high school ready for college, a career, and life. To empower this kind of learning and teaching, systems of accountability that will support and assess deeper learning for every child need to be developed.
At this event two new reports were released:
The first, Accountability for College and Career Readiness: Developing a New Paradigm, authored by Linda Darling-Hammond, Gene Wilhoit, and Linda Pittenger, focuses on how states might construct accountability systems that assure a high-quality education for all students. Using an imaginary "51st state" as the model, Dr. Darling-Hammond and Mr. Wilhoit will set out principles for effective accountability systems that are better able to "foster a culture of inquiry and continuous improvement at all levels of the system." The report is jointly issued by the Stanford Center for Opportunity Policy in Education (SCOPE) and the Center for Innovation in Education at the University of Kentucky.
A second report, titled Next Generation Accountability Systems: An Overview of Current State Policies and Practices, and authored jointly by the Center for American Progress and the Council of Chief State School Officers, explores how these new approaches to accountability are being pioneered by some states. This paper describes new approaches in four areas: measuring progress towards career and college readiness, additional indicators of school quality, resource accountability, and professional accountability, and provides examples of specific state policy and practice in each area. The paper also explores new and innovative systems and structures that states are using to drive school support and improvement.
During the briefing, respondents addressed this issue from many perspectives, ranging from the school house to the state house. They discussed principles for effective accountability systems, the ways in which these principles might be applied, and places where these principles are already being enacted in some states and communities.
Categories:
Uncategorized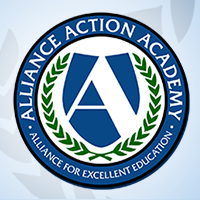 Welcome to the Alliance for Excellent Education's Action Academy, an online learning community of education advocates. We invite you to create an account, expand your knowledge on the most pressing issues in education, and communicate with others who share your interests in education reform.
Register Now
or register for Action Academy below: