E-rate: Past, Present, and Future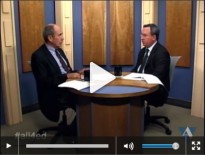 Registration Required
October 15, 2013
5:00 pm – 6:00 pm EDT
Washington, DC
The Alliance for Excellent Education and
International Society for Technology in Education (ISTE)
Invite You to Attend a Webinar on
 E-rate: Past, Present, and Future
Panelists
Jon Bernstein, President, Bernstein Strategy Group; Government Relations Consultant, ISTE
Ryan Imbriale, Executive Director of Department of Digital Learning, Baltimore County Public Schools; Former Board Member, ISTE
Bob Wise, President, Alliance for Excellent Education
Please join the Alliance for Excellent Education and the International Society for Technology in Education (ISTE) for a webinar on the nationwide effort to bring high-speed internet access to the nation's public and private schools and libraries through the E-rate program.
The E-rate program provides phone, internet, and other telecommunications services to more than 80 percent of public schools across the nation. While most schools have some internet access, only 10 percent have the bandwidth needed to take advantage of the promise of technology to improve instruction. The Federal Communications Commission (the FCC) is in the process of upgrading the E-rate program, which is its first major overhaul since the program was created in 1996.
It is critical that the FCC hear from educators and the public about the need to provide all students with high-speed internet access in their schools in libraries. This webinar will provide an update on the FCC's process, insight into the issues that the FCC will address to strengthen E-rate, and suggestions on how to provide your recommendations to the FCC.
The majority of the webinar will be dedicated to answering your questions, which we encourage you to submit in advance of the webinar. Time permitting, we will also address questions that are submitted live.
Please direct questions concerning the webinar to alliance@all4ed.org. If you are unable to watch the webinar live, an archived version will be available at https://all4ed.org/webinars-events/ approximately one or two days after the event airs.
RSVP for the webinar by filling out the form below. After registering, you will receive an email with a link to the webinar.
>>> GOOD AFTERNOON, I'M BOB
WISE, PRESIDENT FOR THE ALLIANCE
OF EXCELLENT EDUCATION.
WELCOME AND THANK YOU FOR
JOINING US.
THE FEDERAL GOVERNMENT MAY NOT
BE WORKING TODAY, BUT WE ARE.
WE'RE GOING TO BE TALKING ABOUT
A VERY, VERY FEDERAL ISSUE, THE
eRATE, WHAT YOU CAN DO ABOUT IT.
EVEN IF THE FEDERAL GOVERNMENT
IS NOT WORKING WE CAN BE WORKING
TO MODERNIZE COMMUNICATION FOR
EVERY CHILD IN THE COUNTRY.
I WILL BE MODERATING TODAY'S
DISCUSSION ON THE eRATE PROGRAM.
THE INITIATIVES ADMINISTERED BY
THE FEDERAL COMMUNICATIONS
PROGRAM THAT HAS HELPED A
MAJORITY OF OUR SCHOOLS AND
LIBRARIES ACROSS THE NATION
CONNECT TO THE INTERNET AND TO
INTEGRATE TECHNOLOGY INTO
SUCCESSFUL LEARNING.
THIS IS A TOPIC THAT IS VERY
IMPORTANT TO IMPROVE OUR
AMERICAN EDUCATION SYSTEM,
PARTICULARLY AS THE FEDERAL
COMMUNICATIONS COMMISSION OR THE
FCC CURRENTLY CONSIDERS NEW
RULES THAT COULD HELP eRATE
PROPEL AN EVEN MORE MODERN AND
SUCCESSFUL PROGRAM ASSISTING
TEACHERS AND SCHOOLS TO BETTER
PERSONALIZE LEARNING FOR EVERY
STUDENT.
JOINING THE ALLIANCE AND
CO-HOSTING TODAY'S DISCUSSION IS
ISTE, ISTE, INTERNATIONAL
SOCIETY FOR TECHNOLOGY AND
EDUCATION.
WE FEEL FORTUNATE TO PARTNER
WITH ISTE IN THIS WEBINAR.
LET ME TELL YOU A LITTLE BIT
ABOUT EACH OF OUR ORGANIZATIONS.
THE ALLIANCE FOR EXCELLENT
EDUCATION IS AN EDUCATION
ADVOCACY AND POLICY NONPROFIT
DEDICATED TO ENSURING THAT ALL
CHILDREN GRADUATE FROM HIGH
SCHOOL AND THAT THEY DO SO
PREPARED WITH ALL OF THE SKILLS
NECESSARY TO HAVE A SUCCESSFUL
FUTURE IN COLLEGE, CAREER AND
LIFE.
WHILE WE FOCUS ON MANY DIFFERENT
POLICY AREAS, WE ARE SPENDING
MORE AND MORE TIME ON HOW HIGH
QUALITY DIGITAL LEARNING CAN
HELP TRANSITION OUR SCHOOLS INTO
MORE MODERN LEARNING MODELS THAT
ARE SUITABLE FOR TODAY'S
TECHNOLOGY DRIVEN WORLD.
HOW DO YOU BRING TOGETHER THE
DRIVE TOWARDS HIGHER COLLEGE AND
CAREER READY STANDARDS WITH THE
CHALLENGES THAT TEACHERS FACE TO
BE ABLE TO DELIVER THAT WITH
ALSO THE IMPORTANT NEW
DEVELOPMENTS OF RAPIDLY
DEVELOPING TECHNOLOGY AND FAST
DROPPING PRICE POINTS.
WE'RE PLEASED TO BE HOSTING
TODAY'S EVENT WITH ISTE.
ISTE IS THE PREMIERE MEMBERSHIP
ASSOCIATION FOR EDUCATORS AND
EDUCATION LEADERS COMMITTED TO
EMPOWERING CONNECTED LEARNERS IN
A CONNECTED WORLD.
ISTE REPRESENTS MORE THAN
100,000 PROFESSIONALS WORLDWIDE,
AND LIKE THE ALLIANCE, ISTE IS
VERY COMMITTED TO WORKING FOR A
MORE MODERN eRATE PROGRAM.
YOU WILL LEARN MORE ABOUT THEIR
EFFORTS AND THE ALLIANCES AS WE
MOVE FORWARD.
THE PURPOSE OF TODAY'S WEBINAR
IS TO DISCUSS THE PAST SUCCESS
OF THE eRATE PROGRAM AND WHAT
STEPS ARE NECESSARY FOR eRATE TO
MEET THE RISING AND CONTINUOUS
DEMANDS PLACED ON IT IN THE
FUTURE.
ACTUALLY, A FUTURE THAT HAS
ALREADY ARRIVED.
DURING TODAY'S SESSION I WILL BE
USING COMMENTS THAT EDUCATORS
AND OTHERS HAVE SUBMITTED ON
WWW.99AND5.ORG.
99AND5.ORG WHICH IS OUR WEBSITE
DEDICATED TO THE MODERNIZATION
AND EXPANSION OF eRATE.
I'LL USE THESE DISCUSSIONS TO
SPUR DISCUSSION AMONG OUR TWO
SPECIAL GUESTS.
ALSO ISTE HAS A WEBSITE AND I'LL
BE GIVING YOU THAT CITATION IN
JUST A MOMENT.
I ALSO WANT TO REMIND OUR
VIEWERS THAT YOU CAN SUBMIT
QUESTIONS TO US ON THE FORUM
BELOW THE VIDEO WINDOW OR BY
USING #ALLFORED ON TWITTER.
BEFORE I EXPLAIN A LITTLE MORE
ABOUT THE eRATE, I WANT TO GO
AHEAD AND INTRODUCE OUR TWO
SPECIAL GUESTS THAT WILL BE
DISCUSSING THESE ISSUES WITH ME.
FIRST, SITTING NEXT TO ME IN THE
STUDIO TODAY IS JON BERNSTEIN.
JON IS THE FOUNDER AND PRESIDENT
OF BERNSTEIN STRATEGY GROUP,
ALSO KNOWN AS BSG.
HE'S BEEN WORKING ON EDUCATION,
EDUCATION TECHNOLOGY AND
TELECOMMUNICATION ISSUES SINCE
1995.
I KNOW IT'S HARD TO BELIEVE HE
STARTED WHEN HE WAS TEN.
CURRENTLY JON SERVES AS THE
CO-CHAIR OF THE EDUCATION AND
LIBRARIES NETWORKS COALITION,
BETTER KNOWN AS ED LINK.
AN ORGANIZATION FOCUSED ON
PRESERVING AND PROTECTING THE
eRATE PROGRAM.
THE ORGANIZATION IS COMPRISED OF
ALL THE MAJOR PUBLIC AND PRIVATE
EDUCATION ASSOCIATIONS AND THE
AMERICAN LIBRARY ASSOCIATION.
HE IS ALSO THE EXECUTIVE
DIRECTOR FOR THE NATIONAL
COALITION OF TECHNOLOGY IN
EDUCATION AND TRAINING OR NCTET.
JON REPRESENTS THE INTERNATIONAL
SOCIETY FOR TECHNOLOGY IN
EDUCATION, ISTE, AS WELL AS
OTHER CLIENTS.
JON, THANK YOU, IT'S GREAT TO
HAVE YOU HERE.
>> GREAT TO BE HERE.
>> JOINING US REMOTELY BY
TELEPHONE IS RYAN IMBRIALE.
RYAN IS CURRENTLY THE EXECUTIVE
DIRECTOR OF DIGITAL LEARNING FOR
THE BALTIMORE COUNTY PUBLIC
SCHOOLS AND LEADS THE SYSTEMS
INSTRUCTIONAL DIGITAL
CONVERSION.
HE WAS PREVIOUSLY THE PRINCIPAL
OF PATAPSCO HIGH SCHOOL AND
CENTER FOR THE ARTS.
UNDER HIS LEADERSHIP THEY WERE
NAMED ONE OF THE JOHN F. KENNEDY
CENTERS FOR THE PERFORMING ARTS
SCHOOLS OF DISTINCTION IN 2009
AND RECOGNIZED BY THE COLLEGE
BOARD AS THE MIDDLE STATE'S
WINNER FOR EXCELLENCE AND
INNOVATION IN THE ARTS IN 2012.
BEFORE THIS RYAN WAS THE
eLEARNING SPECIALIST FOR
BALTIMORE COUNTY.
HE'S ALSO SERVED AS FACILITATOR
AS THE MARYLAND'S STUDENTS
ONLINE CONSORTIUM WORKING WITH
17 MARYLAND SCHOOL SYSTEMS TO
REVIEW, PILOT, EVALUATE, MODIFY
AND RECOMMEND ONLINE COURSES FOR
STUDENTS AS WELL AS BEING
PROGRAM COORDINATOR FOR
PROFESSIONAL DEVELOPMENT AT THE
JOHNS HOPKINS UNIVERSITY CENTER
FOR TECHNOLOGY IN EDUCATION.
RYAN HAS BEEN A — IS A PAST
PRESIDENT OF MSET, MARYLAND'S
ISTE AFFILIATE.
IN 2008 RYAN WAS NAMED ONE OF
ITS 20 TO WATCH EDUCATORS BY THE
NATIONAL SCHOOL BOARDS
ASSOCIATION, AND IN 2009 RYAN
WAS AWARDED THE MAKING I.T.
HAPPEN AWARD HONORING
EDUCATIONAL TECHNOLOGY LEADERS
AROUND THE WORLD FOR THEIR
COMMITMENT AND INNOVATION.
AND JUST CONTINUING THE STREAK,
IN 2013 THE NATIONAL ASSOCIATION
OF SECONDARY SCHOOL PRINCIPALS
NAMED RYAN NATIONAL DIGITAL
PRINCIPAL OF THE YEAR.
CLEARLY RYAN IS AT THE FOREFRONT
OF DIGITAL LEARNING.
I ALSO WANT TO THANK HIM VERY
MUCH FOR ADVISING THE ALLIANCE
ON PROJECT 24.
SO LET ME REMIND YOU ONE MORE
TIME THAT IF YOU HAVE QUESTIONS
FOR ANY OF US, YOU CAN SUBMIT
THEM USING THE FORUM BELOW THIS
VIDEO WINDOW.
WE'LL TURN TO YOUR QUESTIONS
THROUGHOUT TODAY'S WEBINAR.
OF COURSE, YOU CAN SEND US THOSE
QUESTIONS VIA TWITTER USING
#ALLFORED.
OUR GOAL TODAY IS TO EXPLAIN
WHAT eRATE IS, WHY IT'S SO
IMPORTANT TO THE FUTURE OF
LEARNING AND HOW YOU CAN GET
INVOLVED.
YES, THERE'S STILL TIME FOR YOU
TO GET INVOLVED.
eRATE IS PARTICULARLY IMPORTANT
TO THE GROWING FIELD OF
EFFECTIVE APPLICATION OF
TECHNOLOGY AND DIGITAL LEARNING.
NOW THE ALLIANCE DEFINES DIGITAL
LEARNING AS ANY INSTRUCTIONAL
PRACTICE THAT EFFECTIVELY USES
TECHNOLOGY TO STRENGTHEN THE
STUDENT LEARNING EXPERIENCE.
THAT INCLUDES EVERYTHING FROM
ONLINE COURSES AND CONTENT TO
ALLOWING STUDENTS TO BE CREATORS
OF CONTENT, FROM THOUGHTFUL
INTEGRATION OF DIGITAL DEVICES
TO CHANGING THE USE OF TIME IN
THE CLASSROOM.
TEACHERS ACROSS THE COUNTRY HAVE
USED DIGITAL LEARNING STRATEGIES
TO INCREASE HIGH SCHOOL
GRADUATION RATES, BOOST
STUDENTS' DEEPER LEARNING
OPPORTUNITIES, AND ENGAGE
STUDENTS IN LEARNING LIKE NEVER
BEFORE.
HAVING ADEQUATE TECHNOLOGY
INFRASTRUCTURE IS VITAL TO
PROVIDING HIGH QUALITY DIGITAL
LEARNING.
eRATE IS A TOOL THAT FACILITATES
STUDENT LEARNING BY PROVIDING
THE TELECOMMUNICATION SERVICES
TO SCHOOLS, SCHOOL DISTRICTS AND
LIBRARIES ACROSS THE NATION.
IT DOES THIS AND HAS SINCE ITS
CREATION IN 1996 WITH A SYSTEM
OF DISCOUNTS THAT SCHOOLS AND
LIBRARIES USE WHEN PURCHASING
SERVICES.
THESE DISCOUNTS RANGE FROM 20 TO
90% AND ARE BASED ON URBAN OR
RURAL LOCATIONS AS WELL AS THE
PERCENTAGE OF STUDENTS IN
POVERTY MEASURED BY ELIGIBILITY
FOR FREE AND REDUCED PRICED
LUNCHES.
IN THIS MANNER SCHOOLS ARE
BETTER ABLE TO MANAGE THE COST
OF INVESTING IN TECHNOLOGY
INFRASTRUCTURE.
NOW eRATE WAS BORNE OUT OF THE
TELECOMMUNICATIONS ACT OF 1996.
IT WAS THE RESULT OF A
BIPARTISAN EFFORT CHAMPIONED BY
SENATOR J. ROCKEFELLER OF WEST
VIRGINIA, SENATOR OLYMPIA SNOW
OF MAINE AND THEN U.S. HOUSE OF
REPRESENTATIVES MEMBER, TODAY
U.S. SENATOR, ED MARKEY OF
MASSACHUSETTS.
LET ME TURN TO JON IN THE STUDIO
TO TELL A LITTLE BIT MORE ABOUT
HOW eRATE WORKS.
AND, JON, I WOULD JUST LIKE TO
MAKE AN OBSERVATION.
THERE ARE SEVERAL THINGS THAT
HAPPEN ONCE EVERY 17 YEARS.
FIRST, AND THIS ONE'S COME AND
GONE, EVERY 17 YEARS THE SICAGES
COME AND THEY'VE LEFT.
THE SECOND APPARENTLY IS EVERY
17 YEARS THE FEDERAL GOVERNMENT
SHUTS DOWN, NOT RESOLVED YET.
THAT'S STILL WITH US.
>> RIGHT.
>> NOW FOR THE FIRST TIME IN 17
YEARS WE HAVE A MAJOR REVIEW OF
eRATE BY THE FEDERAL
COMMUNICATIONS THAT CAN, I
THINK, REALLY SHAPE EDUCATION,
AND PARTICULARLY DIGITAL
LEARNING, FOR DECADES TO COME.
AND YOU'RE ONE OF THE
ACKNOWLEDGED LEADERS IN THIS
FIELD.
CAN YOU TELL US A LITTLE BIT
ABOUT eRATE AND PARTICULARLY HOW
IT'S STRUCTURED, THE UNIVERSAL
FUND, HOW eRATE WORKS.
>> WELL, BOB, I HOPE THAT THE
eRATE INITIATIVE HERE THE FCC IS
TAKING ENDS ON A BETTER NOTE
THAN, LET'S SAY, THE GOVERNMENT
SHUTDOWN AT THIS POINT, BUT IT
IS CLEARLY A VERY IMPORTANT
MOMENT FOR THE PROGRAM.
BACK IN 1996 THE SENATE LEADERS
AS WELL AS CONGRESSMAN MARKEY
MADE A REAL CONSIDERED DECISION
TO EXPAND THE EXISTING UNIVERSAL
SERVICE PROGRAM TO INCLUDE
SCHOOLS AND LIBRARIES.
BACK IN I THINK 1934 WHEN THE
ORIGINAL COMMUNICATIONS ACT
PASSED SCHOOLS AND LIBRARIES
WERE NOT PART OF THE IDEA THAT
WE NEEDED TO SUBSIDIZE TELEPHONE
SERVICE FOR CONSUMERS NOR WAS
THE INTERNET IN EXISTENCE.
FAST FORWARD MORE THAN 60 YEARS
AND CLEARLY THE INTERNET IS IN
ITS FLEDGLING MOMENTS IN 1996
AND SENATORS ROCKEFELLER, SNOW
AND MARKEY REALIZED HOW
IMPORTANT IT WAS THAT WE ADDED
ON TO UNIVERSAL SERVICE, THAT WE
OVERCOME THIS ISSUE OF OMITTING
SCHOOLS AND LIBRARIES AND ALLOW
THEM TO RECEIVE DISCOUNTS FOR
TELECOM SERVICES.
THEY WANTED TO TALK ABOUT MORE
THAN JUST PHONES, THAT THEY HAD
ACTUAL INTERNET ACCESS.
IT PROVIDES DISCOUNTS FOR
INTERNET ACCESS AND IT PULLS
WIRES THROUGH THE BUILDINGS IN
SCHOOLS AND LIBRARIES AROUND THE
COUNTRY.
ANOTHER THING THAT'S IMPORTANT
TO NOTE IS eRATE IS NOT JUST
ABOUT PUBLIC SCHOOLS AND
LIBRARIES, IT ENCOMPASSES
PRIVATE SCHOOLS AS WELL.
THAT'S ONE OF THE PLACES WHERE
PUBLIC AND PRIVATE SCHOOLS WORK
TOGETHER AND RECEIVE A COMMON
BENEFIT.
IT'S REALLY BEEN INCREDIBLY
SUCCESSFUL IN MAKING SURE THAT
EVERYBODY BENEFITS FROM eRATE.
I DON'T KNOW IF YOU REMEMBER
BACK IN '96 THERE WAS A BIG
CONVERSATION ABOUT WHAT DOES THE
e OF eRATE STAND FOR?
ALL SCHOOLS.
ALL PUBLIC SCHOOLS AND PUBLIC
LIBRARIES CAN TAKE ADVANTAGE OF
IT.
IT'S TRULY IMPACTED A WIDE ARRAY
OF PEOPLE.
THE WAY THE PROGRAM WORKS NOW IS
SCHOOLS AND LIBRARIES
INDIVIDUALLY APPLY OR APPLY IN
CONSORTIA FOR DISCOUNTS, FOR
THEIR DISCOUNT RATE WHICH YOU
JUST DESCRIBED.
>> THEY APPLY TO THE FCC.
>> THEY APPLY TO THE UNIVERSAL
SERVICE ADMINISTRATION WHICH IS
A SEPARATE ADMINISTRATIVE ENTITY
WHICH PROCESSES THE FORMS AND
COLLECTS THE MONEY.
THEY RECEIVE THEIR DISCOUNTS
FROM THE PROVIDERS, BUT THEY
STILL HAVE TO PAY A SHARE.
SO EVEN IF YOU GET A 90%
DISCOUNT, WHICH REPRESENTS THAT
YOU ARE AMONGST THE POOREST
SCHOOLS AND LIBRARIES IN THE
COUNTRY, MEANING THAT YOU HAVE
MORE THAN 75% OF YOUR STUDENTS
IN FREE AND REDUCED LUNCH, EVEN
THEN YOU STILL HAVE TO PAY 10%
OF THE COST OF THE SERVICE.
SO IT'S BEEN INCREDIBLY HELPFUL
BECAUSE THE FUNDING HAS LARGELY
BEEN FOCUSED ON THOSE WHO ARE
MOST IN NEED BECAUSE IT IS A
VERY POVERTY DRIVEN PROGRAM.
>> COULD YOU EXPLAIN THE TWO
PRIORITIES?
>> SURE.
THE WAY THE eRATE HAS ROLLED
OUT, IT WANTED TO MAKE SURE
THERE WAS MONEY FOR EVERYBODY.
EVEN BACK IN ITS EARLIEST YEARS
THERE WAS NOT ENOUGH MONEY IN
THE PROGRAM TO HANDLE
EVERYTHING.
IT'S A $2.25 BILLION YEAR CAP.
BECAUSE THERE WAS MORE DEMAND
THAN FUNDING, THEY ESTABLISHED
PRIORITIES.
THEY PAID OUT TELECOMMUNICATION
SERVICES AND INTERNET ACCESS
SERVICES FIRST.
PEOPLE HAD THEIR INTERNET BILLS
AND PHONE BILLS PAID FOR AND
MAYBE SOME DEVICES MONTHLY.
WHATEVER MONEY WAS LEFT OVER
WOULD FLOW TO PRIORITY 2 WHICH
WAS INTERNAL CONNECTIONS, WHICH
WAS THE MORE EXPENSIVE PART,
PULLING WIRES THROUGH THE
BUILDINGS, ESTABLISHING WIRELESS
POINTS, THAT SORT OF THING.
>> AM I BEING TOO SIMPLISTIC.
PRIORITY ONE GETS THE CONNECTION
TO THE SCHOOL.
PRIORITY TWO GETS IT DISTRIBUTED
WITHIN THE SCHOOL?
>> I THINK IT'S — I THINK
IT'S — THAT'S FAIR, BUT IT'S
REALLY PRIORITY ONE IS THE
SERVICES AND PRIORITY TWO IS THE
WIRING OF THE HARDWARE TO A
LARGE EXTENT.
THEY'RE BOTH REALLY CRITICAL AND
PART OF THE PROBLEM THAT THE
PROGRAM IS FACING RIGHT NOW IS
THERE'S NOT ENOUGH MONEY EVEN TO
MEET PRIORITY ONE THAT WE ARE
RAPIDLY REACHING A POINT WHERE
THERE'S NOT GOING TO BE ENOUGH
MONEY TO SATISFY THE DEMAND EACH
YEAR FOR TELECOM AND INTERNET
ACCESS SERVICES, LET ALONE
TELECOM SERVICES.
ALL OF THAT WORKS TO ENSURE THAT
THERE'S ADEQUATE BROADBAND AND
INTERNET FOR SCHOOLS AND
LIBRARIES TO DO WHAT THEY NEED
TO DO.
>> JON, CAN YOU TALK ABOUT HOW
eRATE IS PAID FOR?
>> SURE.
>> AND THE KINDS OF COMPANIES
THAT ARE CONTRIBUTING TO THE
UNIVERSAL SERVICES FUND AND HOW
THAT'S DETERMINED?
>> SURE.
NO ONE LIKES TO TALK ABOUT THE
MONEY SIDE, UNFORTUNATELY, ALL
OF THIS STUFF COSTS MONEY.
WHEN THE eRATE WAS CREATED
ORIGINALLY THERE WAS A McKENZIE
REPORT BACK IN 1998 THAT
ESTIMATED $2.25 BILLION SHOULD
DO IT OVERALL AND IT CLEARLY HAS
NOT BEEN ENOUGH MONEY.
THAT MONEY, ALONG WITH ALL OF
THE REST OF THE UNIVERSAL
SERVICES, ACTUALLY COLLECTED BY
USAC OFF OF PEOPLE'S PHONE
BILLS.
IT'S NOT OFF OF THE ENTIRE PHONE
BILL.
THEY TAKE A PERCENTAGE OF THE
REVENUES OF LONG DISTANCE AND
INTERNATIONAL PHONE BILLS AS
WELL AS SOME FROM YOUR WIRELESS
PHONE BILLS AND THEY ACTUALLY
COLLECT THAT AND PUT IT INTO A
UNIVERSAL SERVICE FUND.
THAT FUND PAYS FOR BOTH THE HIGH
COST FUND, WHICH IS NOW CALLED
CAP, LIFE LINE AND LINKUP, THE
RURAL HEALTH CARE PROGRAM AND
eRATE.
WHEN YOU SEE A LINE ITEM ON YOUR
PHONE BILL, IT'S USUALLY
SOMEWHERE AROUND A COUPLE OF
DOLLARS A MONTH FOR SORT OF THE
AVERAGE SUBSCRIBER, ONLY A PIECE
OF THAT IS eRATE.
SOMEWHERE BETWEEN PROBABLY 40,
45 CENTS.
>> THAT'S AN IMPORTANT POINT TO
MAKE.
THE UNIVERSAL FUND INCLUDES
OTHER CATEGORIES INCLUDING RURAL
HEALTH CLINICS.
>> RIGHT.
WHAT'S IMPORTANT TO TALK ABOUT
THERE IS eRATE WAS THE PROGRAM
THAT HAS BEEN CAPPED AT $2.25
BILLION A YEAR FOR THE PAST 15
YEARS.
WHENEVER YOUR PHONE BILL WENT
UP, IT WASN'T BECAUSE eRATE WAS
INCREASING, IT WAS BECAUSE THESE
OTHER PROGRAMS ACTUALLY GREW
SUBSTANTIALLY AS WELL.
>> SO IS eRATE WORKING?
>> eRATE IS ABSOLUTELY WORKING.
eRATE HAS MANAGED TO RAISE THE
CONNECTIVITY INSIDE CLASSROOMS
TO 95 TO 100% ACROSS THE BOARD.
IT'S NOT ONLY WORKING IN THE
SENSE THAT EVERYBODY HAS A
CONNECTION, IT'S WORKING IN THE
SENSE THAT THERE'S ALMOST NO
VISIBLE DIFFERENCE BETWEEN
MAJORITY/MINORITY DISTRICTS,
TITLE 1 DISTRICTS, THE VERY
POOREST LIBRARIES.
THEY ALL HAVE THE SAME LEVEL OF
CONNECTIVITY AS THEIR WEALTHIER
PEERS IN THEIR SUBURBS AND RURAL
AREAS IN PARTICULAR HAVE
INCREASED UP TO THE 95% RANGE.
eRATE DEFINITELY WORKS IN TERMS
OF GETTING BASIC CONNECTIVITY
OUT THERE.
THE PROBLEM IS THAT'S THE ONLY
MEASURE WE HAVE FOR THIS
PROGRAM.
WE'VE LOOKED AT IT AS A PROGRAM
THAT WE JUST ESTABLISHED THE
FACT OF A CONNECTION TO THE
INTERNET.
WE DON'T LOOK AT THE SPEED.
WE DON'T LOOK IS THAT CONNECTION
REALLY GOOD ENOUGH.
PART OF WHAT THIS RULE MAKING IS
GOING TO ADDRESS, WE HOPE, IS TO
LOOK AT A BASIC CONNECTION, A
DIAL-UP LEVEL CONNECTION, EVEN A
T1 MAY NOT BE ENOUGH FOR TODAY'S
DIGITAL LEARNING.
RYAN WILL TALK A LOT ABOUT ALL
OF THE STUFF THAT WE ARE DOING
IN CLASSROOMS THAT WE WEREN'T
DOING IN 1996 AND THAT WE NEED
BAND WIDTH FOR.
>> I'M GOING TO FLIP IT TO RYAN.
eRATE 17 YEARS AGO, IT WAS
ENVISIONED, I BELIEVE, THAT
TEACHERS — THERE WOULD BE A FEW
TEACHERS ACCESSING IT, SOME
ADMINISTRATORS, AND SO HAVING A
BASIC CONNECTION WAS SUFFICIENT.
TODAY YOU'RE IN A SITUATION WITH
RYAN, THAT HE'LL TALK ABOUT IN A
MINUTE, YOU WANT SIMULTANEOUS
ACCESS BY HUNDREDS OF STUDENTS,
TEACHERS, YOU WANT VIDEO
STREAMING.
IN OTHER WORDS, ALL THE
OPPORTUNITIES FOR DIGITAL
LEARNING THAT DID NOT EXIST WHEN
eRATE WAS INITIATED.
AM I CORRECT THAT WE STILL HAVE
A LARGE NUMBER OF SCHOOLS I
BELIEVE ACCORDING TO THE FCC
WHOSE CONNECTION IS ESSENTIALLY
THE SAME SPEED AS WHAT AN
AVERAGE HOME WOULD HAVE TODAY
AND YET YOU'VE GOT HUNDREDS OF
STUDENTS TRYING TO ACCESS AT THE
SAME TIME?
>> RIGHT.
THERE ARE A LOT OF STUDIES THAT
INDICATE THAT PEOPLE SIMPLY
DON'T HAVE THE BAND WIDTH THAT
THEY NEED.
RYAN CAN SORT OF GET INTO THAT
MORE.
THERE'S CLEARLY A DEMAND FOR
MORE BAND WIDTH.
ONE THING THAT'S BEEN ABSOLUTELY
CLEAR OVER THE PAST TWO YEARS IS
THAT WHILE THE CAP HAS BEEN AT
ABOUT $2.25 BILLION A YEAR,
THERE'S BEEN OVER $5 BILLION IN
DEMAND.
MOST OF THAT DEMAND IS COMING
FROM INTERNAL CONNECTIONS, FROM
THE INTERNAL WIRING OR WIRELESS
ACCESS POINTS IN THE SCHOOL TO
MAKE SURE THAT YOU HAVE BIGGER
PIPES AND ACTUALLY CAN DO MORE.
SO eRATE WORKS BUT THERE'S JUST
NOT ENOUGH MONEY FOR THE
PROGRAM.
>> SO, RYAN, LET'S TURN TO YOU.
YOU SERVED IN A VARIETY OF ROLES
IN EDUCATION AND TECHNOLOGY,
LEADERSHIP.
CAN YOU PAINT THE PICTURE FOR US
OF HOW eRATE — WHAT ROLE IT
PLAYS IN HELPING YOU IMPROVE
OPPORTUNITIES FOR MARYLAND
STUDENTS?
>> WELL, I THINK JON REALLY HIT
IT ON THE HEAD WHEN HE WAS
HAVING THE CONVERSATION ABOUT
SORT OF THIS BASIC
INFRASTRUCTURE AND ENSURING THAT
SCHOOLS AT A LIMITED BASIS ARE
AT LEAST CONNECTED.
I THINK ABOUT THE WORLD TODAY
AND WHEN I THINK ABOUT
BROADBAND, BROADBAND IS THE ROAD
TO GLOBALLY COMPETITIVE STUDENTS
IN TODAY'S SOCIETY.
eRATE IS ONE PATH THAT WE CAN
ENSURE THAT WE'RE PROVIDING THAT
SUPPORT AND THE OPPORTUNITY FOR
SCHOOLS TO CONNECT.
I ALWAYS USE THE EXAMPLE AS A
PRINCIPAL AT PATAPSCO HIGH
SCHOOL THAT WHEN I WALKED IN THE
DOOR THEY WERE A WONDERFUL
SCHOOL WITH AMAZING — WITH
AMAZING WORK GOING ON IN THE
CLASSROOM BUT THERE WAS LIMITED
CONNECTIVITY, AND ONE OF THE
THINGS I KNEW IS IF WE WERE
GOING TO OPEN THE DOORS OF
OPPORTUNITY TO STUDENTS, IF WE
WERE GOING TO BRING TECHNOLOGY
INTO THE CLASSROOM, IF WE WERE
GOING TO HAVE THOSE APPS, IF WE
WERE GOING TO HAVE REAL TIME
ONLINE ASSESSMENTS, IF WE WERE
GOING TO HAVE THE OPPORTUNITY
FOR CURRICULUM AND INSTRUCTION
TO BE EMBEDDED IN A DIGITAL
ENVIRONMENT SO IT'S PERSONALIZED
AND CUSTOMIZED, WE NEEDED TO
ENSURE THAT WE HAD THE KIND OF
BROADBAND ACCESS, AND IN OUR
PARTICULAR CASE WIRELESS ACCESS
THAT WAS NECESSARY, BECAUSE IF
THE TEACHER DOESN'T TRUST IT'S
GOING TO WORK, THEN THE TEACHER
IS NOT GOING TO USE THAT KIND OF
TECHNOLOGY IN THE CLASSROOM.
THEN WHAT YOU GET IS A BUILDING
THAT IN ESSENCE HAS THE
TECHNOLOGY BUT THE CLASSROOM IS
STILL LIVING IN AN ENVIRONMENT
THAT'S 100 YEARS OLD.
>> CAN YOU GIVE US A VISION OF A
CLASSROOM THAT YOU'RE TALKING
ABOUT AND WHAT THAT TEACHER IS
DOING AND PARTICULARLY HOW AN
EXPANDED eRATE WOULD MAKE THOSE
LEARNING OPPORTUNITIES REAL?
>> SO, YOU KNOW, I LOVE TO USE
THE EXAMPLE OF A CLASSROOM, I
WAS IN A SPANISH CLASSROOM AT
THE END OF LAST YEAR WHERE THE
TEACHER IN THE CLASSROOM WAS
ENGAGING THE STUDENTS IN A
TWITTER CONVERSATION WITH
ANOTHER SPANISH CLASS THAT WAS
IN ESSENCE 1,000 MILES AWAY, AND
THE CONVERSATION WAS GOING BACK
AND FORTH IN SPANISH ON TWITTER
WHERE THEY WERE WORKING ON
SPANISH LANGUAGE DEVELOPMENT
WHERE THE STUDENTS WERE
CONNECTING ACROSS TIME AND
SPACE.
THAT CONVERSATION THEN CONTINUED
IN THE EVENING AND IT CONTINUED
IN THE HALLWAYS WITH STUDENTS.
THE STUDENTS WERE ACCESSING THE
NETWORK IN THE BUILDING.
THAT'S — THAT'S NOT GOING TO
HAPPEN IF YOU DON'T HAVE THE
KIND OF BROADBAND ACCESS.
I'LL ALSO USE THE EXAMPLE OF
ONLINE ASSESSMENTS.
IF WE CAN'T TRUST THE NETWORK IS
GOING TO BE STRONG ENOUGH, THEN
IF A TEACHER IS IN A CLASSROOM
AND IS TRYING TO DO FORMATIVE
REAL TIME ASSESSMENTS IN ORDER
TO PERSONALIZE AND CUSTOMIZE
LEARNING IN THAT CLASSROOM AND
THEY CAN'T TRUST THAT THE ACCESS
IS GOING TO WORK AND THERE'S
GOING TO BE THE BROADBAND TO
ENSURE THAT EVERYTHING ISN'T
GOING TO SHUT DOWN, THEN THAT
EXPERIENCE IS GOING TO BE
DRASTICALLY DIFFERENT FOR THE
TEACHER.
THE TEACHER ISN'T GOING TO USE
IT.
SO THAT MAGIC CLASSROOM THAT
WE'RE LOOKING FOR WHERE THE
EXPERIENCE TRULY IS ABOUT
CUSTOMIZING THE LEARNING AND THE
TEACHER CAN TAILOR THE LEARNING
EXPERIENCE FOR EACH AND EVERY
STUDENT IN THAT CLASSROOM COMES
AT A COST, AND THAT COST IS
ENSURING THAT WE HAVE A ROADWAY
THAT HAS ALL THOSE LANES OPEN UP
AND WIDE SO THERE'S NO ISSUES
WITH CONNECTIVITY.
>> THAT PUTS IT IN A GREAT
PERSPECTIVE.
JON, YOU'VE TALKED ABOUT THE
BACKGROUND OF eRATE.
RYAN HAS GIVEN US A PICTURE OF
HOW IT'S IMPORTANT IN AN
INDIVIDUAL CLASSROOM AND SCHOOL.
SO WHY IS THE FCC NOW LOOKING AT
eRATE NOW AND WHAT ARE SOME OF
THE BIGGEST ISSUES THAT IT HAS
BEFORE IT?
>> WELL, I THINK THIS IS
ABSOLUTELY THE MOMENT THAT THE
FCC HAS BEEN WAITING FOR FOR A
WHILE, THAT THEY HAVE BEEN
THINKING ABOUT HOW DO WE
MODERNIZE THE PROGRAM, HOW DO WE
MOVE IT FORWARD.
TO SOME EXTENT IT'S BEEN DRIVEN,
THIS NEED TO DO THIS NOW BEEN
DRIVEN BY THE FACT THAT DEMAND
IS DOUBLE WHAT IS AVAILABLE
FUNDING RIGHT NOW.
IT'S DRIVEN BY THIS SORT OF
EXPLOSION IN TECHNOLOGY IN
CLASSROOMS OVER THE PAST 15
YEARS INCLUDING MOBILE WIRELESS
DEVICES WHICH DIDN'T EVEN EXIST
BACK WHEN THE '96 ACT WAS
PASSED.
AND I THINK THAT THEY ALSO
RECOGNIZED THAT ONLINE
ASSESSMENTS ARE COMING.
THAT'S GOING TO DEMAND EVEN MORE
BAND WIDTH.
THAT'S GOING TO DEMAND, I DON'T
KNOW, RYAN, HALF THE SCHOOLS'
POPULATION ON AT ONE TIME TAKING
AN EXAM.
SO THAT IS SOMETHING THAT'S ALSO
REALLY IN THE BACK OF THEIR
MINDS.
SO I THINK THAT THIS IS, YOU
KNOW, A MOMENT THAT'S BEEN
COMING TO ARE A WHILE AND I
THINK THEY HAVE TAKEN A REALLY
COMPREHENSIVE LOOK AT THE
PROGRAM AND I THINK THEY WANT TO
DO A COUPLE OF THINGS.
ONE, I THINK THEY WANT TO FIND
OUT WHAT ARE THE RIGHT GOALS OF
THE PROGRAM.
IS IT ENOUGH TO TALK ABOUT A
BASIC INTERNET CONNECTION OR
SHOULD WE BE TALKING ABOUT
LEVELS OF CONNECTIVITY OR
BROADBAND THAT ARE APPROPRIATE
FOR STUDENTS?
YOU'VE SEEN THE PRESIDENT.
YOU'VE SEEN THE COMMISSIONER
COME OUT AND TALK ABOUT SHOULD
WE BE CONNECTING KIDS AT 100
MEGS?
SOME SCHOOLS ARE THERE, OTHERS
IT'S AN ASPIRATION.
>> AN AVERAGE HOME IS 3 TO PUT
THESE IN PERSPECTIVE.
>> EXACTLY.
>> 3 VERSUS 100 MINIMUM FOR A
SCHOOL.
>> RIGHT.
>> AND AN AVERAGE HOME, YOU MAY
HAVE ONE DEVICE.
AT A SCHOOL YOU HAVE MULTIPLE
DEVICES THAT ARE ALL TRYING TO
DO SIMILAR THINGS AT THE SAME
TIME.
SO, YOU KNOW, I THINK THAT IT'S
RIGHT TO THINK ABOUT THIS IN
TERMS OF, YOU KNOW, A BASIC
CONNECTION ISN'T ENOUGH.
WE NEED TO LOOK AT NEW GOALS AND
CHART A WAY FOR IT AND GIVE
SCHOOLS AND LIBRARIES AN IDEA
WHAT THEY SHOULD BE AIMING FOR.
MONEY IS ON THE TABLE, WHETHER A
PROGRAM MERITS A SIGNIFICANT
INCREASE IN FUNDING.
>> BECAUSE THE CONGRESS DID GIVE
THE AUTHORITY TO THE FEDERAL
COMMUNICATIONS?
>> ABSOLUTELY HAS THE AUTHORITY
TO INCREASE THE CAP.
THEY CERTAINLY HAVE INCREASED IT
IN THE OTHER PROGRAMS AND THEY
CERTAINLY CAN INCREASE IT HERE.
ED LINK, THE GROUP I DO WORK
WITH, AS WELL AS ISTE, IS
SUPPORTIVE OF GETTING UP TO $5
MILLION A YEAR.
THAT'S DEMONSTRABLE THAT WE CAN
PROVE.
RYAN, I HEAR YOU ON THE
APPLICATION PROCESS.
I THINK THERE ARE THINGS THAT
CAN BE DONE TO STREAMLINE THE
APPLICATION PROCESS.
MULTI-YEAR CONTRACTS THAT DON'T
REQUIRE REBIDDING IS CERTAINLY
SOMETHING WE THINK THE FCC
SHOULD LOOK AT.
SIMULATING CONSORTIA SO THERE
ARE MORE SCHOOLS AND LIBRARIES
COMING FORWARD SO THAT INCREASES
SCALE.
ONE THING WE HAVE DONE IS THIS
NOTION OF WHEN PEOPLE FILE IN
CONSORTIA RIGHT NOW, IF ONE
MEMBER OF THE CONSORTIUM MAKES A
MISTAKE, THEN EVERYTHING GETS
HELD UP.
WE NEED TO FIGURE OUT A WAY OF
IF 99 OF 100 CONSORTIA MEMBERS
HAVE FILLED OUT THEIR PAPERWORK
RIGHT, THAT THE APPLICATION CAN
PROGRESS AND NOT STOP.
WE THINK THAT'S ON THE TABLE.
THE OTHER THING THAT'S CLEARLY
ON THE TABLE IS HOW DO WE
RE-ORIENT THE SERVICES TO MAKE
SURE THAT BROADBAND IS
EMPHASIZED.
THERE'S BEEN A LOT OF TALK
ABOUT, YOU KNOW, ARE ALL THE
SERVICES THAT eRATE CURRENTLY
SUPPORTS REALLY BROADBAND
FOCUSED.
CERTAINLY INTERNET ACCESS IS AND
CERTAINLY SOME OF THESE RIDEOVER
SERVICES AND CERTAINLY WIRELESS
ACCESS POINTS ARE DEFINITELY
IMPORTANT SERVICES.
VOICE I THINK IS MORE OF AN OPEN
QUESTION AND THAT'S CERTAINLY
SOMETHING THAT'S TEED UP IN THE
RULE MAKING AS TO WHETHER OR NOT
VOICE COULD CONTINUE TO BE A
SERVICE THAT'S SUPPORTED.
I THINK YOU'LL SEE A BIG
DISCUSSION OF THAT.
YOU ALSO ARE GOING TO SEE PEOPLE
LOOK AT THE DISCOUNT MATRIX.
>> HELP ME WITH THAT ONE.
>> THE DISCOUNT MATRIX IS REALLY
NOT AS FANCY AS A KEANU REEVES
MOVIE.
THE TOP OF THE DISCOUNT MATRIX
IS 90% FOR THE LOWEST INCOME
SCHOOLS AND LIBRARIES AND THE
BOTTOM BEING 20%.
A LOT OF PEOPLE HAVE SUGGESTED
THAT PERHAPS THE 90% LEVEL IS
TOO MUCH, THAT THE SERVICES
AREN'T VALUED SUFFICIENTLY,
THERE'S NOT ENOUGH SKIN IN THE
GAME FOR THE SCHOOLS AND
LIBRARIES FOR PAYING 10% OF THE
SCHOOLS AND LIBRARIES.
THERE'S BEEN SOME DISCUSSION OF
LOWERING OF THE DISCOUNT MATRIX.
WE'LL SEE IF THAT HAPPENS.
I THINK THAT, YOU KNOW, THERE'S
A LOT OF OTHER PIECES TO THIS.
THIS IS 175 PAGE PROPOSAL THAT
WE'RE MAKING THAT THE FCC HAS
ISSUED.
YOU'RE GOING TO SEE A LOT OF
DIFFERENT ISSUES CROP UP IN THE
COURSE OF THIS, BUT I WOULD
DEFINITELY SAY THAT FUNDING,
GOALS, MAKING THIS MORE
BROADBAND FOCUS AND REALLY
MAKING THE APPLICATIONS EASIER
ARE GOING TO BE THE KEY THINGS
TO WATCH HERE.
>> AND WHAT'S THE PRESENT MAKEUP
OF THE FCC?
>> SO THE FCC HAS THREE MEMBERS
RIGHT NOW.
TRADITIONALLY IT'S A FIVE-MEMBER
COMMISSION.
THE ACTING CHAIR IS CLYBURN,
SHE'S A DEMOCRAT.
AND THE OTHER ONE IS JESSICA
WERSENEL.
THE OTHER IS GI PI.
THEY ARE CLEARLY VERY INTERESTED
IN THIS ISSUE.
THE PROBLEM IS THAT WE'RE
MISSING TWO MEMBERS.
THE PRESIDENT HAS NOMINATED AND
THE SENATE IS AWAITING TO
APPROVE TOM WHEELER AS THE NEW
CHAIR, WHO WILL BE A DEMOCRAT,
AND ALSO MICHAEL RILEY AS A NEW
REPUBLICAN MEMBER, BUT BECAUSE
OF THE SHUTDOWN EVERYTHING HAS
BEEN DELAYED.
SO WE DON'T KNOW WHEN WE'RE
GOING TO GET A FULL COMMISSION
AND THE CURRENT COMMISSION CAN
ACT AND HAS ACTED WITHOUT HAVING
FIVE MEMBERS.
WE HOPE THAT THIS WILL PROCEED
FORWARD REGARDLESS OF WHETHER WE
ACTUALLY HAVE A FULL COMPLIMENT
BECAUSE IT'S TOO IMPORTANT TO
WAIT ON.
WE COULD VERY WELL BE FACING,
YOU KNOW, LOTS OF PEOPLE BEING
TURNED AWAY THIS YEAR IN TERMS
OF FUNDING APPLICATIONS BECAUSE
THERE'S NOT ENOUGH MONEY IN THE
PROGRAM RIGHT NOW.
SO WE CAN'T WAIT ON A FULL
COMMISSION.
>> THAT'S AN IMPORTANT POINT,
THAT EVEN IF THERE'S
CONGRESSIONAL INACTION ON
PUTTING THE TWO APPOINTEES,
NOMINEES ON THE — APPROVING
THEM AND PUTTING THEM ON THE
COMMISSION, THE COMMISSION CAN
STILL ACT AS IT'S PRESENTLY
CONSTITUTED.
>> IT CAN STILL ACT.
IT CAN STILL BE FULL STEAM
AHEAD.
THERE'S THIS LITTLE THING CALLED
A SHUTDOWN WHERE ESSENTIALLY
IT'S ONLY THE COMMISSIONERS AND
A FEW ESSENTIAL PERSONNEL THAT
ARE THERE.
IT'S HARD TO MOVE FORWARD AND
DRAFT ORDERS BECAUSE A LOT OF
THE EXPERTISE IN THE WIRE LINE
BUREAU AND THE EIGHTH FLOOR OF
THE COMMISSIONER'S STAFF,
THEY'RE NOT WORKING RIGHT NOW,
THEY'RE ALL ON FURLOUGH.
WE HOPE THE SHUTDOWN COMES TO AN
END VERY QUICKLY SO THEY CAN
MOVE FORWARD.
WE ALSO HOPE THE SHUTDOWN COMES
TO AN END BECAUSE WE'RE IN THE
MIDDLE OF THE RULE MAKING.
ACTUALLY, I THINK TOMORROW IS
THE DAY THAT REPLY COMMENTS ARE
DUE ON THIS RULE MAKING, BUT THE
FCC'S WEBSITE HAS ACTUALLY BEEN
PULLED DOWN SO YOU CAN'T FILE
COMMENTS, YOU CAN'T LOOK AT
COMMENTS THAT HAVE BEEN FILED
AND IT'S REALLY A PROBLEM IN
TERMS OF MOVING FORWARD ON THIS
RULE MAKING.
SO WE HOPE THIS GETS RESOLVED
VERY QUICKLY AND THE WEBSITE CAN
GET BACK UP, EVERYBODY CAN FILE
THEIR REPLY COMMENTS AND WE CAN
MOVE FORWARD WITH THIS PROCESS
OF STARTING A NEW eRATE.
>> THAT'S A VERY IMPORTANT POINT
THAT YOU MADE ABOUT THE FCC
WEBSITE.
IN JUST A MOMENT WE DON'T WANT
PEOPLE TO GET DISCOURAGED.
THERE ARE WAYS THAT YOU CAN FILE
COMMENTS THROUGH ISTE AND THE
ALLIANCE AND WE'LL TALK ABOUT
THOSE IN A MINUTE.
>> ABSOLUTELY.
>> RYAN, LET ME JUST TURN TO
YOU.
DELAY IN CONGRESS, BIG SURPRISE.
AND — BUT YOU — YOUR SCHOOL
SYSTEM IS WORKING AND YOU HAVE
TO MAKE BASIC DECISIONS AND
PLANNING FOR WHAT YOUR DIGITAL
FUTURE LOOKS LIKE, DON'T YOU?
>> AND WE'RE MOVING FORWARD ON
THAT PATH.
YOU KNOW, AS I'M SITTING THERE
LISTENING TO JON HAVE THE
CONVERSATION AND YOU, BOB, ONE
OF THE THINGS THAT COMES TO MIND
IS THE PUBLIC SCHOOLS IS GOING
THROUGH A PROCESS OF
[ INAUDIBLE ]
AND REALLY LOOKING AT WHAT THAT
MEANS FOR US.
AS WE LOOK TO MAKE CHOICES
REGARDING DIGITAL TEXTBOOKS AND
DIGITAL MATERIALS, WHAT DOES
THAT MEAN FOR US?
YOU KNOW, PART OF IT IS A REAL
HARD CONVERSATION ABOUT EQUITY
AND ACCESS AND WHAT THIS eRATE
PROGRAM DOES IS ALLOW US TO
ENSURE THAT WE HAVE THAT ACCESS
INTO EVERY SCHOOL BUILDING, BUT
WE NEED THE ABILITY TO SORT OF
EVEN RAMP THAT UP, AND THAT'S
WHY ONE OF THE PIECES WITH eRATE
IS ALSO THERE NEEDS TO BE THAT
LEVEL OF LOCAL DECISION MAKING
AS WELL THAT'S CONNECTED TO
eRATE.
AND SO AS WE'RE GOING THROUGH
THIS PROCESS OF CONVERTING OUR
CURRICULUM AND LOOKING AT OUR
INSTRUCTIONAL PATHWAYS, I MEAN,
ONE OF THE GREAT EXAMPLES, I USE
THIS EXAMPLE ALL THE TIME, THERE
IS A VERY LARGE ENCYCLOPEDIA
COMPANY OUT THERE WHO FOR 250
SOME ODD YEARS PUBLISHED THEIR
PRINT VOLUME OF THEIR
ENCYCLOPEDIA EVERY YEAR.
YOU KNOW, THEIR SALESMEN WOULD
GO DOOR TO DOOR AND SEE IF YOU'D
WANT TO BUY A COPY OF IT.
IN 2012 THEY SIMPLY STOPPED
MAKING THAT PRINT COPY OF THEIR
ENCYCLOPEDIA.
THE ONLY WAY TO ACCESS THAT
VETTED, RELIABLE TRUSTY RESOURCE
OF THAT ENCYCLOPEDIA IS ONLINE.
AND IF WE'RE NOT ALLOWING ACCESS
OR PROVIDING THE KIND OF ACCESS
SO EVERY STUDENT HAS THE
OPPORTUNITY TO POTENTIALLY
BENEFIT FROM THAT KIND OF
RESOURCE, THEN WE'RE DOING A
DISSERVICE.
>> SO THIS IS SUCH AN EPIC
MOMENT, AND THAT'S WHY THE
ALLIANCE IS VERY, VERY PLEASED
THAT EVERYONE HAS COME TOGETHER.
WE'VE BEEN CALLING ON THE FCC TO
TAKE ACTION, PARTICULARLY URGING
THE FEDERAL COMMUNICATIONS
COMMISSION TO MODERNIZE THE
PROGRAM, SIMPLIFY THE
APPLICATION PROCESS AND EXPAND
IT TO MEET THE HIGH DEMANDS.
JON, YOU AND RYAN HAVE TALKED A
LOT ABOUT EACH OF THESE
ELEMENTS.
I WANT TO DELVE INTO A LITTLE
DETAIL.
FIRST OF ALL, OUR POSITION IS
THAT eRATE NEEDS TO BE UPGRADED
AND MODERNIZED TO FOCUS ON MORE
MODERN TECHNOLOGY THAT WAS NOT
AVAILABLE WHEN THE PROGRAM FIRST
STARTED.
AS YOU POINTED OUT, JON, IN I
THINK THE FIRST iPHONE WAS 2007.
THE FIRST TABLET WAS 2010.
OF COURSE AS EVERY CHILD IS
COMING TO SCHOOL AND I BELIEVE
ONE PRINCIPAL TOLD ME RECENTLY
THAT IN THEIR SCHOOL EVERY CHILD
HAS A MINIMUM OF TWO INTERNET
ACCESS DEVICES, USUALLY A CELL
PHONE AND SOME SORT OF LAPTOP OR
COMPUTER, TABLET, WHATEVER.
SO YOU CAN SEE THAT THE eRATE
THAT WAS DEVELOPED IN 1996 IS A
LOT MORE CAPACITY DEMANDS UPON
IT.
THE PROGRAM ALSO NEEDS TO BE
SIMPLIFIED AND I CAN'T WAIT TO
HEAR RYAN TALK A LITTLE BIT MORE
ABOUT THIS SO THAT SCHOOLS ARE
NOT DISCOURAGED AND TURNED AWAY
BY A COMPLEX APPLICATION PROCESS
AND THE FUNDING AVAILABLE MUST
BE INCREASED TO BRING AMERICA'S
CLASSROOMS INTO THE DIGITAL AGE.
THAT'S WHY THE ALLIANCE FOR
EXCELLENT EDUCATION HAS LAUNCHED
THE 99 AND 5 CAMPAIGN TO PROVIDE
THAT 99% OF AMERICA'S STUDENTS
HAVE ACCESS TO HIGH SPEED
INTERNET ACCESS IN THEIR SCHOOLS
AND LIBRARIES WITHIN FIVE YEARS.
99% OF THE STUDENTS IN 5 YEARS.
SO WE'VE LAUNCHED A CAMPAIGN TO
MEET THAT GOAL.
WE ENCOURAGE ANYONE INTERESTED
IN PROVIDING LEARNING
OPPORTUNITIES TO GO TO THE 9 AND
5 WEBSITE AT WWW.99N5.ORG.
THE ALLIANCE HAS ALREADY
COLLECTED 1,000 SIGNATURES ON A
PETITION THAT HAS BEEN SUBMITTED
TO THE FCC.
YOU CAN SIGN A PETITION AND
SUBMIT COMMENTS TO THE FCC VIA
THE 99 N 5 WEBSITE BUT WE'RE NOT
DONE.
WE ALSO ENCOURAGE YOU TO VISIT
OUR WEBSITE AND SIGN ON AND
SUBMIT YOUR RECOMMENDATIONS TO
THE FEDERAL IT COMMUNICATIONS
SYSTEM SO WE CAN CONTINUE TO LET
THEM KNOW HOW IMPORTANT THE
PROGRAM IS FOR OUR STUDENTS'
FUTURE.
WHEN YOU SIGN THE PETITION OR
SUBMIT A COMMENT, WE WILL FILE
YOUR RECOMMENDATION WITH THE
FEDERAL COMMUNICATIONS
COMMISSION.
THAT'S WHY I SAID EARLY ON, THE
FCC MAY BE SHUT DOWN.
JON, AS YOU POINTED OUT, EVEN
THEIR WEBSITE IS SHUT DOWN.
THROUGH THE ALLIANCE AND THROUGH
ISTE, YOU CAN STILL FOLLOW YOUR
RIDGES.
WE'LL DELIVER THEM TO YOU.
LET ME TALK TO YOU ABOUT ISTE.
THEY HAVE ALSO BEEN RUNNING AN
eRATE CAMPAIGN ENCOURAGING
EDUCATORS AND THEIR OTHER
MEMBERS TO MAKE COMMENTS TO THE
FCC.
I ENCOURAGE YOU TO VISIT THE
ISTE eRATE WEBSITE AND THEIR —
THAT ONE'S VERY SIMPLE.
WWW.ISTE.ORG/eRATE ALL ONE WORD.
NOW ON THAT PAGE IS A SAMPLE
COMMENT THAT YOU CAN
PERSONALIZE.
THEY GIVE YOU A TEMPLATE.
ISTE WILL DO THE REST TO MAKE
SURE YOUR COMMENTS ARE FILED
WITH THE FCC.
SO FAR ISTE HAS COLLECTED
ALREADY HUNDREDS OF COMMENTS.
>> FROM EDUCATORS ACROSS THE
COUNTRY REPRESENTING 39 STATES.
THAT'S WHY I THINK IT'S SO
IMPORTANT THAT WHEN IT'S RYAN
AND FELLOW EDUCATORS TO MAKE THE
RECORD TO THE FCC ABOUT HOW
IMPORTANT THIS IS.
I ENCOURAGE YOU TO JOIN BOTH
CAMPAIGNS TODAY.
IT IS VERY IMPORTANT FOR THE
FEDERAL COMMUNICATIONS
COMMISSION TO HEAR FROM
EVERYONE, FROM TEACHERS TO
PARENTS, TO LEADERS AND
STUDENTS.
AND STUDENTS PARTICULARLY, ABOUT
THE IMPORTANCE OF TECHNOLOGY
INFRASTRUCTURE FOR LEARNING.
WE CAN HAVE THESE GREAT DEVICES,
ALL OF THAT ONLINE, BUT IF WE
DON'T HAVE THE INFRASTRUCTURE
THAT ENABLES YOU TO TAKE
ADVANTAGE OF IT, IT GOES FOR
NOT.
THE COMPUTERS SIT ON A CART AND
GATHER DUST.
JON, CAN YOU TALK ABOUT THE
FEDERAL COMMUNICATIONS PROCESS
AND EXACTLY HOW THE PUBLIC
COMMENT PERIOD WORKS AND WHAT WE
CAN EXPECT IN THE COMING MONTHS.
IT WOULD ALSO BE HELPFUL TO
UNDERLINE WHAT THE FEDERAL
GOVERNMENT SHUTDOWN MEANS TO
THIS PROCESS.
>> SURE.
SO THE FEDERAL COMMUNICATIONS
COMMISSION ISSUED WHAT'S KNOWN
AS A NOTICE OF PROPOSED RULE
MAKING OR NPRM BACK IN AUGUST,
AND THEY GAVE A RATHER LONG LEAD
DATE SO THAT FOLKS CAN FILE
COMMENTS.
THE FIRST ROUND OF COMMENTS WERE
DUE ON SEPTEMBER 16th.
PEOPLE LITERALLY HAD TO WRITE
COMMENTS AND PUT THEM ONTO THE
FCC WEBSITE.
THE SECOND ROUND OF COMMENTS IS
DUE TOMORROW, OCTOBER 16th, BUT
WITH THE SHUTDOWN RIGHT NOW IT'S
NOT CLEAR WHETHER THAT DATE WILL
BE EXTENDED OR WHETHER PEOPLE
WILL HAVE TO TIME THE DAY AFTER
THEY PUT IT BACK UP.
AFTER THAT HAPPENS, THE PROCESS
WILL CONTINUE.
THERE IS A CHANCE FOR ADDITIONAL
COMMENTS PEOPLE CAN FILE.
THERE ARE OPPORTUNITIES FOR
PEOPLE TO ACTUALLY GO IN AND
MEET WITH THE FOLKS WHO ARE
WRITING THE RULES AND IT'S ALL
ON THE RECORD FOR EX PARTE
FILINGS FOR THE RECORD SO YOU'LL
KNOW WHAT EVERYBODY IS SAYING.
I THINK THE HOPE IS THAT THIS
COMMENT CAN GET BACK ON TRACK.
WE CAN GET THE GOVERNMENT
WORKING AGAIN.
WITHIN THREE TO SIX MONTHS WE'LL
ACTUALLY HAVE AN ORDER FROM THE
FCC THAT WILL DECIDE ON RAISING
THE CAP, APPLICATION GOALS AND
MAKING THE APPLICATION PROCESS
EASIER.
THAT'S THE HOPE.
ONE OF THE THINGS I WANTED TO
MENTION IS EVEN THOUGH THE
FEDERAL GOVERNMENT IS SHUT DOWN,
YOU SACK WHICH IS A CONTRACTOR
TO THE FCC, CONTINUES TO BE
OPEN.
THAT MEANS THAT COLLECTIONS OFF
PEOPLE'S PHONE BILLS WILL
CONTINUE BUT MORE IMPORTANTLY
CHECKS WILL CONTINUE TO GO TO
APPLICANTS, SCHOOLS AND
LIBRARIES WITH THEIR eRATE
DISCOUNTS.
WHILE THE GOVERNMENT IS SHUT
DOWN, THE eRATE IS NOT, JUST THE
COMMENT PERIOD TEMPORARILY.
>> AND SO IN TERMS OF WHEN THE
GOVERNMENT RE-OPENS —
>> YES.
>> — YOU SAID ONE OF THE
COMMISSIONERS HAS INDICATED —
ISN'T IT MORE REALISTIC THAT IT
WILL BE EXTENDED A LITTLE BIT?
>> YOU JUST NEVER KNOW.
CERTAINLY THERE WAS A TWEET FROM
THE COMMISSIONER THAT INDICATED
THAT eRATE APPLICANTS NEED TO BE
READY THE DAY AFTER EVERYONE
RETURNS TO WORK AT THE FCC TO
FILE THEIR COMMENTS.
SO I WOULD CERTAINLY ENCOURAGE
PEOPLE TO HEED THAT.
WHETHER OR NOT THE SHUTDOWN GOES
ON FOR SO LONG AND PEOPLE
OBVIOUSLY CAN'T ACCESS THE OTHER
COMMENTS THAT HAVE BEEN FILED
ONLINE, WHETHER IT MAKES SENSE
TO EXTENT THAT COMMENT PERIOD,
THAT'S CERTAINLY POSSIBLE.
I THINK FROM MY PERSPECTIVE
THERE WERE OVER 800 COMMENTS
FILED IN THE INITIAL ROUND.
THEY WERE PRETTY DETAILED.
I'M NOT EXPECTING LOTS OF NEW
INFORMATION TO COME IN IN THIS
NEXT ROUND.
I THINK THAT WITH THIS ROUND OF
COMMENTS ONCE IT GETS FILED, I
WOULD LIKE TO SEE THIS PROCESS
MOVE FORWARD BECAUSE, AGAIN,
TIME IS OF THE ESSENCE HERE.
IF WE DON'T GET AN INCREASE IN
THE eRATES CAP ANY TIME IN THE
NEXT SIX MONTHS, THERE ARE GOING
TO BE A LOT OF PEOPLE WHO AREN'T
GOING TO GET ANY eRATE DISCOUNTS
FOR INTERNAL CONNECTIONS THIS
YEAR.
>> I WAS STRUCK BY YOUR POSSIBLE
TIME FRAME.
SO WHEN COULD THE FCC ACTUALLY
ACT ON THIS?
>> YOU KNOW, THE FCC HOPEFULLY
COULD ACT AS SOON AS THE FIRST
QUARTER OF NEXT YEAR, BUT
THERE'S A LOT OF COMMENTS TO
DIGEST.
IT'S A VERY, AS I SAID, LARGE
NOTICE PROPOSED RULE MAKING AND
THERE'S A LOT OF COMPLEX RULES
ADDRESSED HERE THAT HAVE TO BE
ADDRESSED.
I'M HOPEFUL THAT THEY COULD PULL
THIS TOGETHER WITHIN THREE TO
SIX MONTHS AND HAVE AN ORDER
READY FOR THE COMMISSION TO VOTE
ON.
NO GUARANTEE ON THAT.
I THINK EVERYONE WOULD LIKE TO
SEE THIS DONE AS QUICKLY AS
POSSIBLE.
>> SO, RYAN, WHAT IS IT ABOUT
eRATE THAT YOU WOULD RECOMMEND
AS A PRACTITIONER THAT NEEDS TO
BE ADJUSTED GOING FORWARD?
>> YOU KNOW, I JUST THINK THAT
ONE OF THE THINGS THAT NEEDS TO
HAPPEN WITH eRATE IS — AND JON
ACTUALLY MENTIONED THIS.
WE REALLY NEED TO SPEAK TO THE
TECHNOLOGY OF TODAY.
ONE OF THE THINGS THAT WE
JUST — THAT eRATE SIMPLY IS NOT
ADDRESSING RIGHT NOW BECAUSE OF
THE WAY THAT IT'S DESIGNED IS
THE CLASSROOM THAT WE WANT TO BE
EXPERIENCING IN 2014 AND BEYOND.
IF WE'RE GOING TO MAINTAIN AND
GOING TO BE GLOBALLY
COMPETITIVE, THEN WE HAVE TO
ENSURE THAT OUR TEACHERS HAVE
THE KIND OF SUPPORTS IN THE
CLASSROOM THAT ARE NECESSARY TO
PROVIDE INSTRUCTION TAPPING INTO
ALL THE RESOURCES THAT ARE
AVAILABLE TO THEM AND WE NEED TO
ENSURE THAT OUR STUDENTS HAVE
THAT SAME ACCESS AS WELL.
YOU KNOW, IT'S AN INTERESTING
COMMENTARY WHEN FOR MANY
STUDENTS THEIR ACCESS IS BETTER
WHEN THEY'RE AT HOME THAN WHEN
THEY'RE IN SCHOOL.
AND FOR THOSE WHO IT'S NOT
BETTER WHEN THEY'RE AT HOME,
THEN IT SPEAKS TO MY POINT
EARLIER ABOUT THE EQUITY ISSUE.
THAT'S SOMETHING THAT AS A
SOCIETY WE NEED TO ADDRESS, AND
WHEN OUR STUDENTS ARE IN THE
SCHOOLHOUSE, THERE SHOULD BE
SOME SORT OF MINIMUM EXPECTATION
THAT WE'RE PREPARING THEM FOR
THE SOCIETY AND THE WORLD THAT
THEY LIVE IN.
AND eRATE IS A WONDERFUL DOOR TO
HELP WITH THAT, AND WE JUST NEED
TO MAKE SURE THAT THE eRATE OF
2014 IS THE eRATE THAT WE NEED.
>> SO YOU TALKED — YOU TALKED
TWICE NOW ABOUT EQUITY, AND
THAT'S THE INTERESTS OF ONE OF
OUR PARTICIPANTS WHO ASKED HOW
CAN THE eRATE HELP CLOSE THAT
DIGITAL DIVIDE, HOW DOES IT HELP
BRING THAT EQUITY?
>> I THINK AT ITS BASIC LEVEL,
AS YOU'VE ALREADY SPOKE ABOUT,
BOB, IT'S ENSURING THAT THERE'S
ACCESS IN ALL OF OUR
SCHOOLHOUSES AND OUR PUBLIC
LIBRARIES WHEN THEY TAP INTO
eRATE.
AND SO ALL OF OUR STUDENTS
ACROSS THIS COUNTRY HOPEFULLY
HAVE ACCESS TO A PUBLIC
SCHOOLHOUSE OR A PRIVATE SCHOOL
BUILDING OR A PUBLIC LIBRARY AND
THEY HAVE SOME SORT OF MINIMAL
ACCESS.
THE ISSUE IS THAT WE NEED TO
ENSURE THAT THE ACCESS THAT
THEY'RE RECEIVING IS THE ACCESS
THAT THEY NEED.
YOU KIND OF SAID IT WITH DIGITAL
TOOLS.
IF WE'RE PUTTING A TABLET IN THE
STUDENTS' HAND AND THE TABLET
DOESN'T WORK, THEN WHAT THE
STUDENT HAS IS A DOOR STOP.
THE STUDENT DOESN'T HAVE A
TABLET THAT OPENS DOORS TO THE
WORLD AROUND THEM AND THAT IT'S
KNOT SOME AMAZING LEARNING TOOL.
WHAT THEY END UP WITH IS A
DEVICE TO STICK IN THEIR
BACKPACK THAT DOES NOTHING FOR
THEM.
>> CAN I TAKE A CRACK AT THE
EQUITY?
>> SURE.
>> EQUITY IS A REALLY KEY PIECE
OF eRATE.
THE GREAT THING ABOUT eRATE IS
TO MAKE SURE THAT THE DOLLARS
FLOW FIRST AND MORE DOLLARS FLOW
TO LOW INCOME SCHOOLS AND
LIBRARIES.
THAT'S WHY THE DISCOUNT MATRIX
WAS SET UP, SO THAT THE LOWEST
INCOME SCHOOLS, THOSE WITH THE
GREATEST NUMBER OF FREE AND
REDUCED KIDS CAN GAIN THE MOST
AMOUNT OF ACCESS TO KIDS AND
DOLLARS.
THEY DON'T HAVE THE TAX BASE
OFTEN TO SUPPORT THE ABILITY TO
PUT IN THIS KIND OF
INFRASTRUCTURE.
WHEN YOU GET TO PRIORITY TWO,
THERE'S NOT ENOUGH MONEY LEFT.
THEY PRIORITIZE BASED ON POVERTY
AS WELL.
WHATEVER MONEY THEY HAVE FOR
PRIORITY TWO FOR THE INTERNAL
CONNECTIONS PIECE, THAT GOES TO
THE 90% TRANCHE AND THEN 90%
DOWN.
THE OTHER PIECE OF THE EQUITY
PIECE WHICH I'M NOT SURE I
MENTIONED IT ENOUGH IS THE RURAL
PIECE.
THEY ARE MORE CUT OFF THAN
CERTAINLY A LOT OF OTHER SCHOOLS
AND LIBRARIES AND HAVE LESS
PHYSICAL RESOURCES THERE.
THEY RELY MORE HEAVILY ON THE
WEB FOR NOT ONLY DISTANCE
LEARNING OPPORTUNITIES BUT FOR
ANY KIND OF VIRTUAL FIELD TRIPS,
FOR GETTING ACCESS TO WHAT THEY
CAN AFFORD.
RURALS GET A BUMP-UP AND THEY
GET 10% MORE SO THAT THEY CAN
ALSO HAVE THE ACCESS.
ONE OF THE THINGS I WOULD LOVE
TO SEE IN THE RULE MAKING WAS
ACCESS TO THE WORLD.
I THINK IT'S IMPORTANT THAT THE
WORLD GAIN ACCESS.
THEY CAN'T ALWAYS AFFORD TO
HAVE, YOU KNOW, GIGANTIC
INTERNET PIPE PLACED NEAR WHERE
THEIR SCHOOL BUILDINGS ARE GOING
TO BE.
THEY ACTUALLY ARE GOING TO NEED
MORE MONEY TO MAKE SURE THEY GET
THE SAME EQUIVALENT LEVEL OF
BAND WIDTH AS THEIR WEALTHIER
PEERS.
EQUITY IS IMPORTANT BETWEEN
URBANS AND RURALS.
>> I THINK IT'S AN IMPORTANT
POINT.
IT'S THE EQUITY OF CONNECTIVITY
AND THE EQUITY OF EDUCATION.
AS RYAN HAS SAID AND YOU HAVE
SAID, WITHOUT HAVING THIS
INFRASTRUCTURE, A LOT OF
STUDENTS WON'T GET THE EDUCATION
THEY NEED, PARTICULARLY THOSE IN
POORER AREAS WHETHER RURAL,
URBAN, WHEREVER.
LET ME READ A FEW COMMENTS THAT
HAVE BEEN SUBMITTED THROUGH THE
ALLIANCE OR THE ISTE WEBSITE.
KAREN FROM CALIFORNIA WROTE IN
HER COMMENT, DESPITE SPENDING A
LOT OF MONEY ON UPGRADES,
CONNECTIVITY IS SPOTTY AT MY 100
YEAR HIGH SCHOOL.
IT WAS DESCRIBED TO INCREASE THE
NUMBER OF FREEWAY LANES WITHOUT
INCREASING THE NUMBER OF RAMPS.
WE'VE RECEIVED A LOT OF COMMENTS
ABOUT THIS.
IT'S A SIMPLE AND ACCURATE WAY
TO SAY WHAT THEY'RE FACING.
THIS HE HAVE ACCESS BUT NOT
ENOUGH CAPACITY.
IT REMINDED ME OVER LABOR DAY I
DROVE ON I-95 SOUTH AND WAS
STRUCK AT ONE JUNCTURE TWO LANES
BACKED UP TO GET ON TO ANOTHER
ROAD.
WE PUT A LOT MORE CARS ON THE
ROAD BUT OUR ROADS HAVEN'T
NECESSARILY KEPT UP.
IN THE SAME WAY OF THESE PIPES.
I JUST WANT TO READ THIS FROM
CINDY IN WISCONSIN.
AT OUR SCHOOL WE DIDN'T HAVE
WATER FOR TEN MINUTES BEFORE
SOMEONE NOTICED AND CONTACTED
THE OFFICE.
OUR INTERNET WENT DOWN AND
WITHIN 30 SECONDS THE WHOLE
SCHOOL KNEW.
I CAN'T TELL YOU HOW IMPORTANT
IT IS FOR OUR SCHOOLS TO BE
CONNECTED.
IT'S VITAL FOR OUR STUDENTS'
EDUCATION.
THAT STATEMENT JUST RINGS TRUE
AND ACTUALLY UNDERSCORES ALL OF
THE DISCUSSION THAT YOU AND RYAN
HAVE BEEN LEADING TODAY IN THIS
MODERN WORLD.
TECHNOLOGY IS AN IMPORTANT PART
OF OUR LIVES.
SO THESE ISSUES, THAT'S WHAT'S
IN FRONT OF THE FCC, RIGHT, JON?
>> ABSOLUTELY.
YOU KNOW, IT'S FUNNY, BOB,
EVERYONE KEEPS TALKING ABOUT, I
THINK THIS COMMENT FROM CINDY IS
TERRIFIC, THE IDEA THAT EVERYONE
NOTICED IN 30 SECONDS THAT THEIR
INTERNET WENT OFF.
MY ONLY REACTION IS WHY SHOULD
THAT BE ANY DIFFERENT THAN IF WE
WERE WORKING AT HOME.
WE CAN'T DO OUR WORK, WE CAN'T
BE PARENTS, WE CAN'T BE
EMPLOYERS.
SO CERTAINLY EDUCATION AS AN
ENTERPRISE IS JUST AS DEPENDENT
ON GOOD INTERNET ACCESS AND BAND
WIDTH.
I KNOW WHAT CINDY IS TALKING
ABOUT.
I HAD THE EXPERIENCE OF
EVERYTHING GOING OUT IN OUR
HOUSE.
I WON'T MENTION THE PROVIDER.
WE LOST PHONE, WE LOST INTERNET,
WE LOST CABLE.
IT WAS LIKE I HAD BEEN THROWN
BACK 20 YEARS, IF NOT 25 YEARS.
I CAN ONLY IMAGINE THAT
HAPPENING.
THEY SUDDENLY CAN'T GAIN ACCESS
TO ALL THEY NEED.
>> RYAN, YOU LIVE THIS EVERY
DAY, DON'T YOU?
>> I DO.
AS I'M THINKING ABOUT WHAT JON
IS SAYING, FROM A — JUST A
DIGITAL CONTENT STANDPOINT, AS
SCHOOL DISTRICTS ALL ACROSS THE
COUNTRY ARE SUBSCRIBING TO,
PURCHASING DIGITAL CONTENT, WHEN
YOU HAVE DIGITAL CONTENT THE
EXPECTATION IS YOU CAN ACCESS
THAT DIGITAL CONTENT AND YOU CAN
ACCESS THAT DIGITAL CONTENT
WITHOUT THIS INCREDIBLY LONG
PAUSE BECAUSE THE STUDENTS IN
OUR CLASSROOMS TODAY AREN'T
GOING TO ACCEPT THAT PAUSE AND
TEACHERS CAN'T ACCEPT THAT
PAUSE.
THERE'S AN EXPECTATION THAT WE
CAN ACCESS INFORMATION WHEN WE
NEED IT AND QUICKLY AND SO AS
SCHOOL DISTRICTS, SCHOOLS ARE
EXPANDING THEIR DIGITAL
LIBRARIES, IN ESSENCE, WE NEED
TO ENSURE THAT THERE'S GOING TO
BE NO SEPARATION IN THE ABILITY
TO ACCESS THAT INFORMATION.
>> SO LET ME JUMP AHEAD AND TALK
A LITTLE BIT ABOUT WHAT THE
PROGRAM NEEDS IN TERMS OF
EXPANSION.
PROBABLY ARGUABLY THE MOST
PRESSING ISSUE FOR THE FUTURE OF
eRATE, THAT IS EXPANDING THE
PROGRAM, SEVERAL COMMENTS.
WENDY IN WEST VIRGINIA WRITES IF
I TRIED TO USE MY INTERNET AND
IF THERE WAS A CLOUD IN THE SKY
IT WOULDN'T WORK.
SO FRUSTRATING.
TAMISHA IN MASSACHUSETTS, IT'S
FRUSTRATING TO INCORPORATE
TECHNOLOGY IN THE CLASSROOM VIA
ONLIABLE SOURCE.
>> IT'S CONSTANTLY QUITTING
MIDSTREAM WHEN MANY USERS GET
ON.
CHERYL IN MISSOURI, TESTING CAN
BE A NIGHTMARE IF YOU GET KICKED
OFF THE SYSTEM.
THESE ARE A FEW OF THE MANY
COMMENTS THAT NEED TO SHOW YOU
WHY WE NEED THE eRATE.
JON, YOU'VE MENTIONED $2.4, $2.2
BILLION.
DOUBLED AT $5 BILLION, SOME
THINK AS HIGH AS $8 BILLION.
THERE'S QUITE A NEED.
WHAT HAS TO HAPPEN TO EXPAND
eRATE AND HOW DOES THAT WORK?
>> I THINK WHAT HAS TO HAPPEN
IS, ONE, WHAT IS THE PROGRAM
ABOUT.
MAKE SURE THAT WE SET THE
APPROPRIATE GOAL WITH BROADBAND
GOING FORWARD.
WE NEED TO MAKE SURE THERE'S
ENOUGH MONEY IN THE PROGRAM TO
GET PEOPLE WHERE THEY NEED TO
BE.
THERE'S THE 100 MEGs, ONE GIG,
AND BY COMMISSIONER ROSENWORCEL.
THEY'RE ADMIRABLE GOALS.
WE WANT TO MAKE SURE THEY'RE
SCALED APPROPRIATELY AND WE
DON'T WANT THEM TO BE PUNITIVE,
THAT'S FOR SURE.
WE NEED TO GET TO THOSE GOALS.
UNDER THE CURRENT CAP OF THE
PROGRAM THEY CAN'T.
SCHOOLS AND LIBRARIES SIMPLY ARE
BEING SHUT OUT BECAUSE THEY'RE
ASKING FOR WAY MORE THAN IS
AVAILABLE BECAUSE THEY NEED
THAT.
THEY'RE NOT DOING IT JUST
BECAUSE THEY FEEL THE NEED TO
GET AS MUCH BAND WIDTH AS
POSSIBLE.
THEY'RE DOING IT BECAUSE THEIR
EDUCATIONAL MISSION DEMANDS THAT
THEY HAVE ADEQUATE BAND WIDTH TO
DO ALL THE STUFF THAT RYAN AND
THE EXCELLENT EDUCATORS OF
PATAPSCO AND BALTIMORE NEED TO
DO.
ONE, SET NEW GOALS.
TWO, REALLY FOCUS ON RAISING THE
CAP.
WE THINK $5 BILLION WILL GET US
UP BUT AT LEAST IT WILL GET US
CLOSER TO WHAT WE NEED.
WE ARE TO FOCUS THE PROGRAM ON
HOW BROAD BAND LOOKS AND WHETHER
OR NOT ALL SERVICES ARE
NECESSARY TO GET US UP TO THOSE
LEVELS.
FINALLY, WE HAVE TO MAKE IT
EASIER FOR PEOPLE.
I HEAR PEOPLE CONSTANTLY TALK
ABOUT THAT IT'S A HARD THING TO
DO.
AND I UNDERSTAND THE APPLICATION
PROCESS CAN BE FRUSTRATING, BUT
I'LL ALSO NOTE THAT THERE'S
40,000 SOME APPLICATIONS THAT GO
ON — I THINK 46,000 IN THE PAST
YEAR.
MOST PEOPLE SEEM TO HAVE AT
LEAST THIS PIECE DOWN, THAT THEY
CAN ACTUALLY APPLY.
I DON'T KNOW HOW MANY GET KICKED
OUT.
ALMOST ALL OF THOSE ARE DONE
DIGITALLY.
WE DON'T HAVE PAPER IN THE
PROGRAM ANYMORE LIKE WE DID IN
THE EARLIER YEARS.
WHAT I THINK REALLY NEEDS TO HAN
IS WE NEED TO MAKE SURE THE
MONEY FLOWS MORE SMOOTHLY.
THAT MEANS NOT HOLDING UP
CONSORTIA APPLICATIONS
UNNECESSARILY IF SOMEBODY FAILED
AND NOT HAVING EVERYBODY REBID
EVERY SINGLE YEAR FOR MULTI-YEAR
CONTRACTS.
>> AND I THINK YOU WOULD AGREE
WITH THAT, RYAN, BASED ON THE
CONVERSATION WE HAD IN TERMS OF
THE WEBINAR IN TERMS OF
SIMPLIFICATION?
>> IT JUST HAS TO BE, AS JOHN
AND YOU AND I TALKED, I'M LUCKY
ENOUGH TO BE IN A VERY LARGE
SCHOOL SYSTEM WHO CAN OFTENTIMES
NAVIGATE AND MANAGE THOSE LARGE
TYPES OF PROCESSES.
I CAN'T IMAGINE WHAT THAT
PROCESS IS LIKE WHEN YOU'RE IN A
SMALLER SCHOOL DISTRICTS.
OFTENTIMES THEY'RE IN RURAL
LOCATIONS AND THEY NEED TO
BENEFIT FROM THIS TYPE OF
SERVICE THE MOST.
I ECHO THE PROCESS THAT MUST BE
EMPHASIZED IS BEING'S BEING
QUIET.
IT NEEDS TO BE ABOUT WHAT WE
NEED TODAY AND THAT'S ESSENTIAL.
THE EXPECTATION OF THE CLASSROOM
TODAY IS VERY DIFFERENT THAN THE
EXPECTATION OF THE CLASSROOM IN
1996 WHEN THIS PROCESS STARTED.
>> SO IN THE COUPLE OF MINUTES
WE HAVE LEFT, LET'S GET BACK TO
WHERE WE STARTED, WHICH IS STILL
TIME TO FILE PUBLIC COMMENTS.
>> YES.
>> A, IS THERE VALUE, JON?
B, SINCE THESE ARE COMMENTS IN
RESPONSE TO HOW DO YOU COUCH
YOUR OPENING REMARKS AND WHAT
KIND OF — WHAT WOULD YOU
RECOMMEND PEOPLE PUT IN THOSE
COMMENTS?
>> WELL, I THINK PEOPLE REALLY
NEED TO STILL FILE COMMENTS.
WE'VE GOTTEN A LOT OF GREAT
COMMENTS FROM EDUCATORS.
WE'RE REALLY PRESSED WITH THE
PEOPLE WHO TOOK THE TIME TO BE
VERY THOUGHTFUL ABOUT WHAT THEY
SAID.
WE NEED TO BUILD A CASE HERE.
>> IF YOU WANT MORE MONEY FOR
WHAT THEY'VE DONE, YOU'VE GOT TO
BUILD A RECORD FOR THE FCC.
THAT MEANS FILING A COMMENT THAT
DETAILS YOUR PERSONAL STORY, WHY
DIGITAL LEARNING IS IMPORTANT
FOR YOU.
HOW MUCH BAND WIDTH YOU USE NOW,
WHAT YOU EXPECT TO USE IN THE
FUTURE AND WHAT YOU'RE HOPING TO
GET OUT OF THE eRATE PROGRAM.
IF YOU DO THOSE FOUR OR FIVE
THINGS IN COMMENTS, THAT'S GOING
TO BUILD THE CASE BETTER THAN
ANYONE HERE IN WASHINGTON CAN.
IT'S REALLY IMPORTANT FOR PEOPLE
TO HEAR FROM OUT BEYOND THE
BELTWAY.
SO THAT'S ONE.
TWO, I THINK IT'S ADDITIONALLY
IMPORTANT FOR PEOPLE TO STAY
INVOLVED IN THE PROCESS AFTER
THEY'VE FILED THEIR COMMENTS
BECAUSE THERE'S A GOOD THREE TO
SIX MONTHS AFTERWARDS, AFTER THE
COMMENTS HAVE BEEN FILED, WHERE
THEY'RE ACTUALLY WRITING THE
RULES.
IF YOU COME TO WASHINGTON AND
HAVE AN OPPORTUNITY TO COME
HERE, YOU KNOW, LET US KNOW.
LET THE ALLIANCE KNOW.
LET ISTE KNOW.
TELL YOUR STORY IN PERSON.
IN PERSON MATTERS A LOT HERE.
I THINK IT'S VERY CRITICAL TO BE
ABLE TO SEE AND NOT JUST LISTEN
TO THEIR WORDS AS TO THE VALUE
OF THE eRATE PROGRAM.
AS I'VE SAID A COUPLE OF TIMES
HERE, YOUR COMMENTS SHOULD
REALLY BE ABOUT YOUR STORY.
IT SHOULD BE ABOUT THE SORT OF
OVER ARCHING NEED TO FOCUS ON
BROADBAND GOALS, TO HAVE MORE
MONEY IN THE PROGRAM AND TO MAKE
THE APPLICATION PROCESS EASY ARE
WHERE IT CAN BE.
>> IT'S CRITICALLY IMPORTANT, AS
YOU POINTED OUT, TO MAKE MA
PUBLIC RECORD.
>> YES.
>> I WANT TO THANK VERY MUCH JON
AND RYAN FOR JOINING US TODAY ON
A VERY IMPORTANT AND INFORMATIVE
DISCUSSION FOR THE FUTURE
SUCCESS OF OUR STUDENTS.
I WANT TO THANK EVERYONE IN THE
AUDIENCE FOR PARTICIPATING.
THIS IS A MAJOR TIME FOR
EDUCATION AND MODERNIZING,
SIMPLIFYING, AND EXPANDING THE
eRATE PROGRAM IS GOING TO BE
CRUCIAL AS WE TRY TO PREPARE
STUDENTS FOR SUCCESS IN THIS
MODERN WORLD.
I HAVE TO SIGN OFF BY URGING YOU
ONCE AGAIN TO TAKE THIS
OPPORTUNITY TO LET THE FEDERAL
COMMUNICATIONS COMMISSION KNOW
HOW IMPORTANT eRATE IS TO THE
FUTURE OF LEARNING FOR ALL OUR
STUDENTS.
ONE OF THE COMMENTS OF SOMEBODY
WHO'S BEEN SEEING MORE SCHOOL
DISTRICTS FILING SCHOOL COMMENTS
OR IN SCHOOLS USING THEIR
PERSONAL EXPERIENCE.
HOW MANY WIRES AND BOXES.
YOU CAN TALK ABOUT WHAT THE
IMPORTANCE IS FOR YOUR STUDENTS
AND THEIR LEARNING OUTCOMES.
SO IN ORDER TO FILE THESE
COMMENTS, BECAUSE THE FCC
WEBSITE IS SHUT DOWN, YOU CAN GO
TO EITHER THE ISTE CAMPAIGN SITE
OR THE ALLIANCE CAMPAIGN SITE.
THE ADDRESSES FOR THE ALLIANCE,
99 N 5 CAMPAIGN.
VERY SIMPLE 99N5.ORG.
FOR THE ISTE SITE,
ISTE.ORG/eRATE.
EITHER PLACE YOU CAN SIGN A
PETITION.
ISTE GIVES YOU THE TEMPLATE TO
WORK THROUGH IN FILING THOSE
COMMENTS.
WE URGE YOU ALSO TO JOIN US
THURSDAY, OCTOBER 24th, FOR THE
NEXT IN OUR PROJECT 24 SERIES OF
WEBINARS.
HOW DO YOU PLAN TO BRING — WHAT
KIND OF PLAN — HOW DO YOU PLAN
FOR DIGITAL LEARNING IN YOUR
SCHOOL AND SCHOOL DISTRICT?
WE'LL HAVE A GOOGLE HANGOUT WITH
THREE LEADERS IN DIGITAL
LEARNING AS THEY TALK ABOUT HOW
TO AVOID PITFALLS IN
IMPLEMENTING DIGITAL LEARNING
EFFORTS AND FACTORS THAT ARE
CRITICAL FOR SUCCESS.
AND THEN IF YOU'LL MARK OCTOBER
THE 30th, WE HAVE A WONDERFUL
WEBINAR WITH TEACHER LEADERS
TALKING ABOUT EDUCATOR — HOW
EDUCATORS ARE CONNECTING THROUGH
DIGITAL TOOLS TO SUPPORT THEIR
EFFORTS TO TEACH TO COLLEGE AND
CAREER READY STANDARDS, THE
COMMON CORE.
WHATEVER HIGHER EDUCATION
BRINGS.
YOU CAN REGISTER FOR THE
WEBINAR.
IF YOU'VE MISSED ANY OF THE
WEBINAR, DON'T WORRY.
WE'LL HAVE ARCHIVED WEBINARS UP
IN 48 HOURS.
WE'LL CONTINUE TO WORK EVEN IF
THE FEDERAL GOVERNMENT ISN'T.
WE WILL HAVE THE ARCHIVE VIDEO
UP AT ALLFORED.ORG/WEBINARS IN A
DAY OR TWO.
JON, RYAN, THANK YOU VERY, VERY
MUCH.
TO EVERYONE ELSE, HAVE A GREAT
DAY.
Categories:
Uncategorized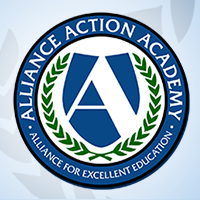 Welcome to the Alliance for Excellent Education's Action Academy, an online learning community of education advocates. We invite you to create an account, expand your knowledge on the most pressing issues in education, and communicate with others who share your interests in education reform.
Register Now
or register for Action Academy below: