Leveraging Linguistic Diversity: Lessons from International Schools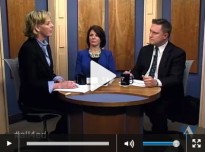 Registration Required
November 7, 2013
8:00 pm – 9:15 pm EDT
Washington, DC
The Alliance for Excellent Education Invites You to Attend a Webinar
Leveraging Linguistic Diversity: Lessons from International Schools
Participants
Lisa Clarke, Teacher Ambassador, 2013 Washington Teaching Ambassador Fellow, Office of the Secretary, U.S. Department of Education
Mariana Haynes, PhD, Senior Fellow, Alliance for Excellent Education
Karen Kodama, International Education Administrator, Seattle Public Schools
Brandon Wiley, EdD, Executive Director, International Studies Schools Network, Asia Society
Noah Zeichner, Social Studies Teacher/Center for Teaching Quality Teacherpreneur, Chief Sealth International School, Seattle Public Schools

Please join the Alliance for a webinar on the innovative design of international schools that support the use of students' heritage language as well as English in the context of a rich academic curriculum. Using Seattle Public Schools as a model, a new Alliance report, Embracing Linguistic Diversity: The Role of Teacher Leaders in Building Seattle's Pipeline of International Schools, describes how international schools cultivate a schoolwide focus on bilingualism and global competency as part of a challenging curriculum to develop students' cognitive and interpersonal skills. They develop educators who value diversity and incorporate language development into a meaningful content-rich program of studies. What lessons can be learned about how these successful schools leverage students' linguistic and cultural assets to prepare them for a rapidly changing, competitive global society?
Karen Kodama and Noah Zeichner will provide an overview of the design of Seattle Public Schools's pipeline of international schools. Brandon Wiley will discuss Asia Society's national network of international studies schools and how international best practice can inform their design. Lisa Clarke will share the U.S. Department of Education's international strategy to prepare today's youth for a globalized world. Mariana Haynes, who authored the Embracing Linguistic Diversity report,  will moderate the discussion. Panelists will also address questions submitted by webinar viewers from across the country.
Register and submit questions for the webinar using the form below.
Please direct questions concerning the webinar to alliance@all4ed.org. If you are unable to view the webinar live, an archived version will be available at https://all4ed.org/webinars within one to two business days after the event airs.
This webinar is made possible with support from


Categories:
Uncategorized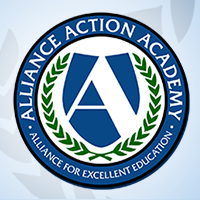 Welcome to the Alliance for Excellent Education's Action Academy, an online learning community of education advocates. We invite you to create an account, expand your knowledge on the most pressing issues in education, and communicate with others who share your interests in education reform.
Register Now
or register for Action Academy below: