Finding the Balance: Ensuring Quality in the Shift to a Digital Curriculum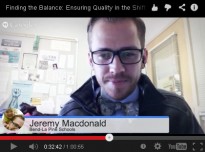 Registration Required
November 14, 2013
7:00 pm – 8:00 pm EDT
Google+ Hangout On Air
The Alliance for Excellent Education Invites You to Attend a Project 24 Webinar
Finding the Balance: Ensuring Quality in the Shift to a Digital Curriculum
Panelists
Peg Cagle, Interim Faculty Member, Vanderbilt University
Jeremy Macdonald, Integrated Technology Systems Coordinator, Bend-La Pine Schools (OR)
Pam Moran, EdD, Superintendent, Albemarle County Public Schools (VA)
Mary Ann Wolf, CEO, Wolf Ed
Please join the Alliance for a webinar designed to help educators and leaders shift curriculum, and instruction into both a digital age and the age of college- and career-ready standards. For this webinar, the Alliance will use Google Hangout On Air technology.
Making the shift to a digitally rich curriculum that meets today's higher, college- and career-ready standards is no easy task. Educators are confronted with choices that range from packaged curriculum with integrated assessment and professional development, state-developed warehouses, and teacher-curated and teacher-created "do-it-yourself" options. At the same time, some teachers find that so-called "digital" resources are little more than electronic worksheets. How can leaders ensure quality and at the same time provide students with a personalized, engaging learning experience?
This live discussion with three of the Project 24 team of experts will explore the issues around balancing quality and flexibility. Jeremy Macdonald will share his experience with teacher-curated curriculum and how the digital shift is working in Bend-LaPine schools as the district prepares for a major deployment of mobile devices. Peg Cagle, who is on sabbatical from teaching math in Los Angeles Unified School District and fresh from spending a year on Capitol Hill, will explore the research basis for both teacher-developed and tried-and-tested approaches in mathematics. Pam Moran will look at ways to find balanced approaches and talk about what she is looking for as a superintendent in a digitally-enriched curriculum. As an example, the group will talk about the different ways "flipping the classroom" has been interpreted and implemented and what has been learned about ensuring quality. Mary Ann Wolf will moderate the discussion. Panelists will also address questions submitted by viewers from across the country.
Register and submit questions for the webinar using the form below.
Please direct questions concerning the webinar to alliance@all4ed.org. If you are unable to view the webinar live, an archived version will be available at https://all4ed.org/webinars within one to two business days after the event airs.
Supplemental Resources:
Categories:
Uncategorized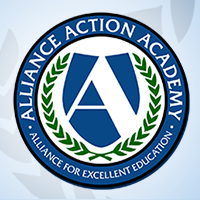 Welcome to the Alliance for Excellent Education's Action Academy, an online learning community of education advocates. We invite you to create an account, expand your knowledge on the most pressing issues in education, and communicate with others who share your interests in education reform.
Register Now
or register for Action Academy below: