The Students' Voice: Empowering Transformation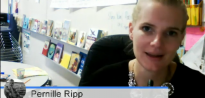 November 17, 2014
9:30 pm – 10:15 pm EDT
The Students' Voice: Empowering Transformation
Panelists
Tom Murray, State and District Digital Learning Director, Alliance for Excellent Education
Pernille Ripp, Teacher, Oregon Middle School, Oregon, Wisconsin
On November 17, 2014, the Alliance for Excellent Education hosted a webinar in its Project 24 leadership series. Project 24 is a systemic planning framework around the effective use of technology and digital learning to achieve the goal of college and career readiness for all students. This webinar focused on one of the most important things in education right now: the students' voice.
Do we really listen to the voices of those who go through our educational system or are we excluding them from the debate? Classroom teacher and author, Pernille Ripp, discussed how to empower students, give them a voice, and make changes that will directly affect them every day. The time for student empowerment is now, and the myriad of tech tools available are making it easier than ever.
In a discussion with Tom Murray, Mrs. Ripp discussed
Ideas for including the students' voice in classroom setup, planning, and outcome
Technology tools to bring the students' voice out into the world
Stories of how the students' voice can transform education
Mrs. Ripp gave her students a voice for four years and they, in turn, made her a better teacher. Their stories have the potential to transform teaching practices and inspire changes for those who are ready. Mrs. Ripp and Mr. Murray also took questions from webinar viewers and shared ideas for making the students' voice not just something to discuss, but something to act upon.
Categories:
Uncategorized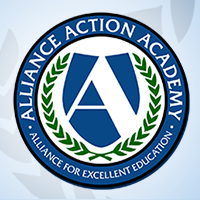 Welcome to the Alliance for Excellent Education's Action Academy, an online learning community of education advocates. We invite you to create an account, expand your knowledge on the most pressing issues in education, and communicate with others who share your interests in education reform.
Register Now
or register for Action Academy below: