Beyond the Field Trip: Connected Learning in Museum Spaces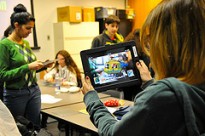 Registration Required
May 8, 2014
6:00 pm – 6:30 pm EDT
Beyond the Field Trip: Connected Learning in Museum Spaces
Panelists
Barry Joseph, Associate Director for Digital Learning, American Museum of Natural History
Tom Murray, Director of State and District Digital Learning, Alliance for Excellent Education
Please join the Alliance for Excellent Education in a webinar that continues a series on connected learning and the digital transition. This Google Hangout will explore how museums are going beyond the field trip to become hubs of learning, innovation, and creativity.
The American Museum of Natural History in New York City is at the forefront of this work, where Barry Joseph is working with young people to build video games to complement new exhibits, using Minecraft as a springboard to science, and creating other learning opportunities that encourage students to explore their interests.
In an interview with Tom Murray, Mr. Joseph will provide his perspective on ways learning can take place in museums and other out-of-school places, and share how educators can both integrate museum resources into their teaching and be inspired to try approaches in their own classrooms. Mr. Murray will also solicit questions from the audience and share his own perspective.
Register and submit questions for the webinar using the registration form below. After registering, you will receive an email confirmation. Please check your email settings to be sure they are set to receive emails from alliance@all4ed.org.
Please direct questions concerning the webinar to alliance@all4ed.org.
If you are unable to watch the webinar live, an archived version will be available at https://all4ed.org/webinars after the event airs.
Websites recommended by Barry Joseph: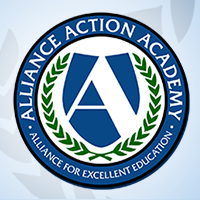 Welcome to the Alliance for Excellent Education's Action Academy, an online learning community of education advocates. We invite you to create an account, expand your knowledge on the most pressing issues in education, and communicate with others who share your interests in education reform.
Register Now
or register for Action Academy below: